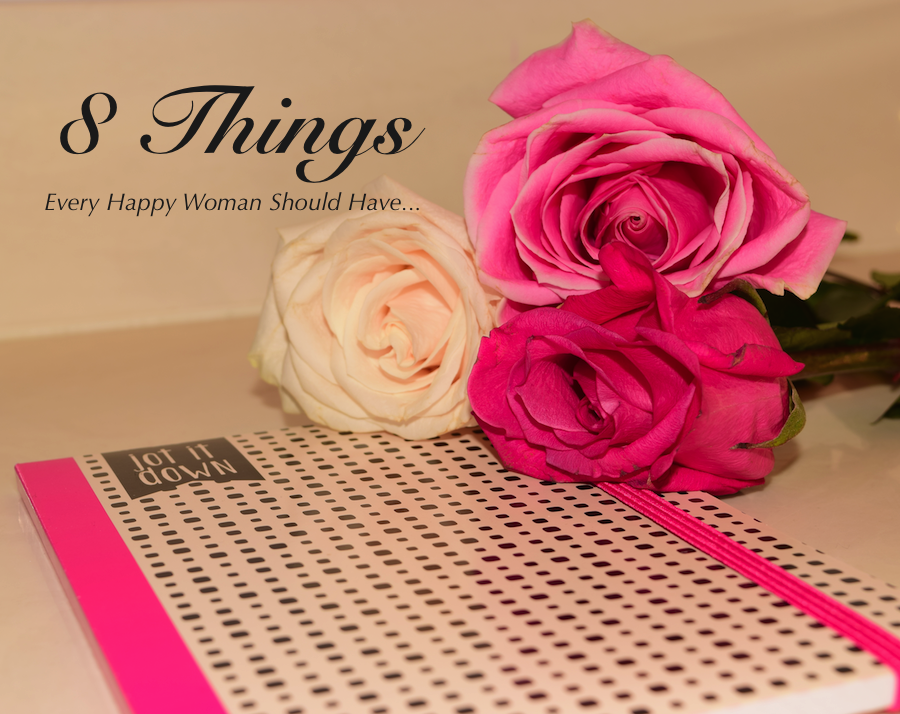 Almost 2 weeks ago, I stumbled across a blog post on Sed Bona that focuses on 8 items, or aspects, of a woman's life in which she should feel comfortable in going to or believing in. I was instantly intrigued by the personal content of the post, and wanted to be sure to share my own "8 things." The "know yourself" aspect of the empowerment and confidence behind a post about "8 things" is a really interesting concept to reflect upon…
1. A Go-To-Drink: Water. Kidding. Kind of… No…okay…generally, I like sweet and fruity. I could drink Moscato at any time… but as far as a mixed cocktail, I love Disaronno Amaretto, that liquer is great with orange juice over ice, or, sweetened up even more with pineapple juice, sprite, and grenadine. Yum! (I put together an ultimate list of Girly Alcoholic Drinks, if you're 21&+ take a look!)
2. A Go-To Karaoke Song: You Get What You Give by New Radicals. I first heard this song in the movie, believe it or not, The Flinstones: Viva Rock Vegas. It plays in the montage scene after Fred and Wilma's first date. If you haven't heard it, you need to. 
3. A Uniform: To feel fab? Skinny jeans, 4-inch pumps, a blouse or tee, statement earrings, and smokey eyes. Va-va-voom!
4. A Hairstylist They Love: I've seen my current hairstylist for the past 3 years. She was the main inspiration and encouragement for putting down the flat iron and rocking my naturally curly curls!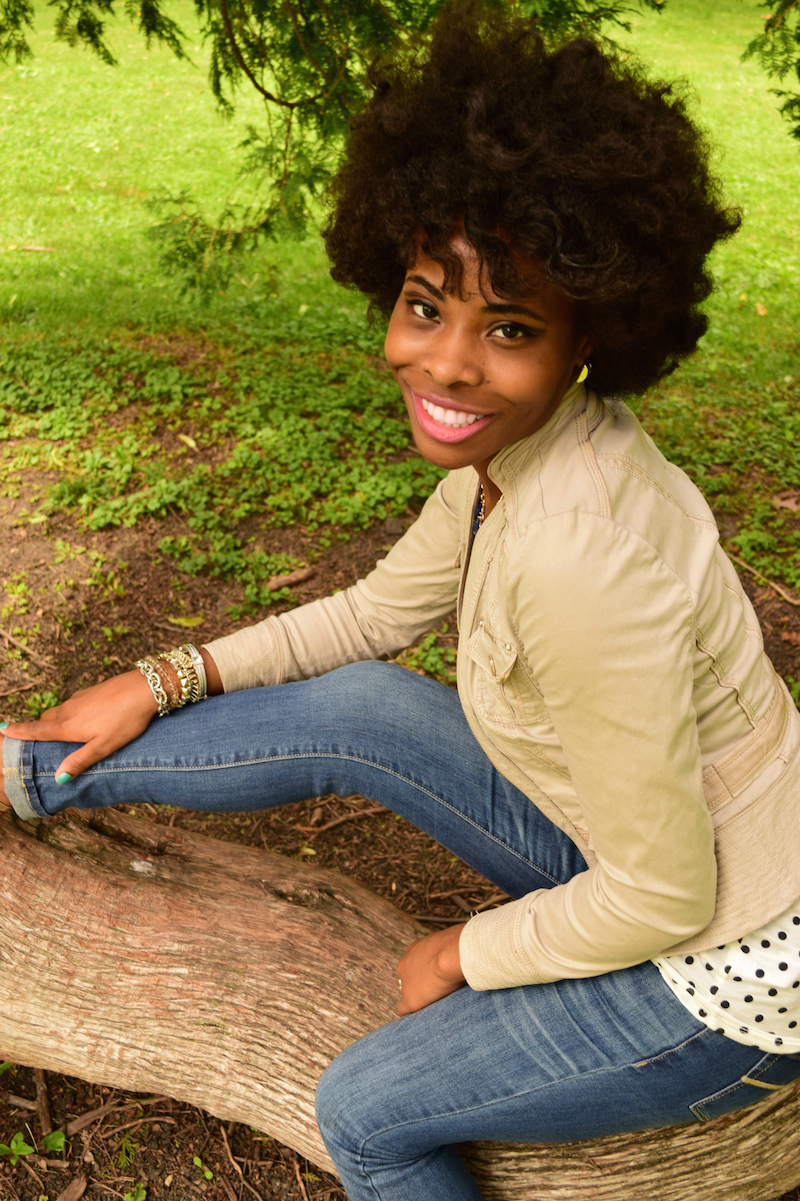 5. An Exercise Routine: Warm-up. Target muscle area lift. Cardio. Stretch.
6. A Hobby: Learning. Seriously… one never really stops learning, but I will constantly go out of my way to increase the amount of knowledge that is abundantly accessible. I enjoy reading, so that is my primary device for learning, but show me an American history special on The History Channel and you've got me hooked for a few hours. I'm not very prejudice about this one either. Even if I'm not particularly interested in something, or believe in it, you will always find me researching or listening because I absolutely must know more.
7. A Best Friend: There are sooo many wonderful ladies I have friendships with! However, my "bestie" is Brittany. We've been friends since 2002, and we can talk about anything. From the day to day girly gossip of the latest fashion trends and all about boys, to our deepest passions and most held onto secrets. There's never a fear of judgment…just raw, always-there-for-each-other friendship…
I also absolutely must mention Mike. He's my boyfriend and we have an amazing intellectual connection together. We're on the journey of romance and knowing that I have him to unconditionally rely on, to laugh with, to see days go by with, and dream with, makes him an undeniable best friend, and lover.
8. A Healthy Sense of Self: I love me! Really, I do… and that's okay for anyone to say. I can look in the mirror and be proud of my physical appearance (I put in the work: the gym time and the generally "eat right" diet), but I can also sit back and reflect on my inner self and genuinely be happy with who I am, and the goals I have in life to continue being me; and hopefully, each day, a better me. I love my family, I love my man, I love my friends, I am happy at work–and with my aspirations to progress; and with 25 years already spent living in this world…I'm eager to see what's in store for the future.
If you repost your own "8 things" please repost with a link back to me, and also share your link with me so that I can learn more about you!
If you're on instagram, use the hashtag #8things and let me know @ambershann0n!
Xo,
Amber
(P.S. If you really want to get to know a woman, check out her Pinterest, Hehe… follow me and find my pins here!)