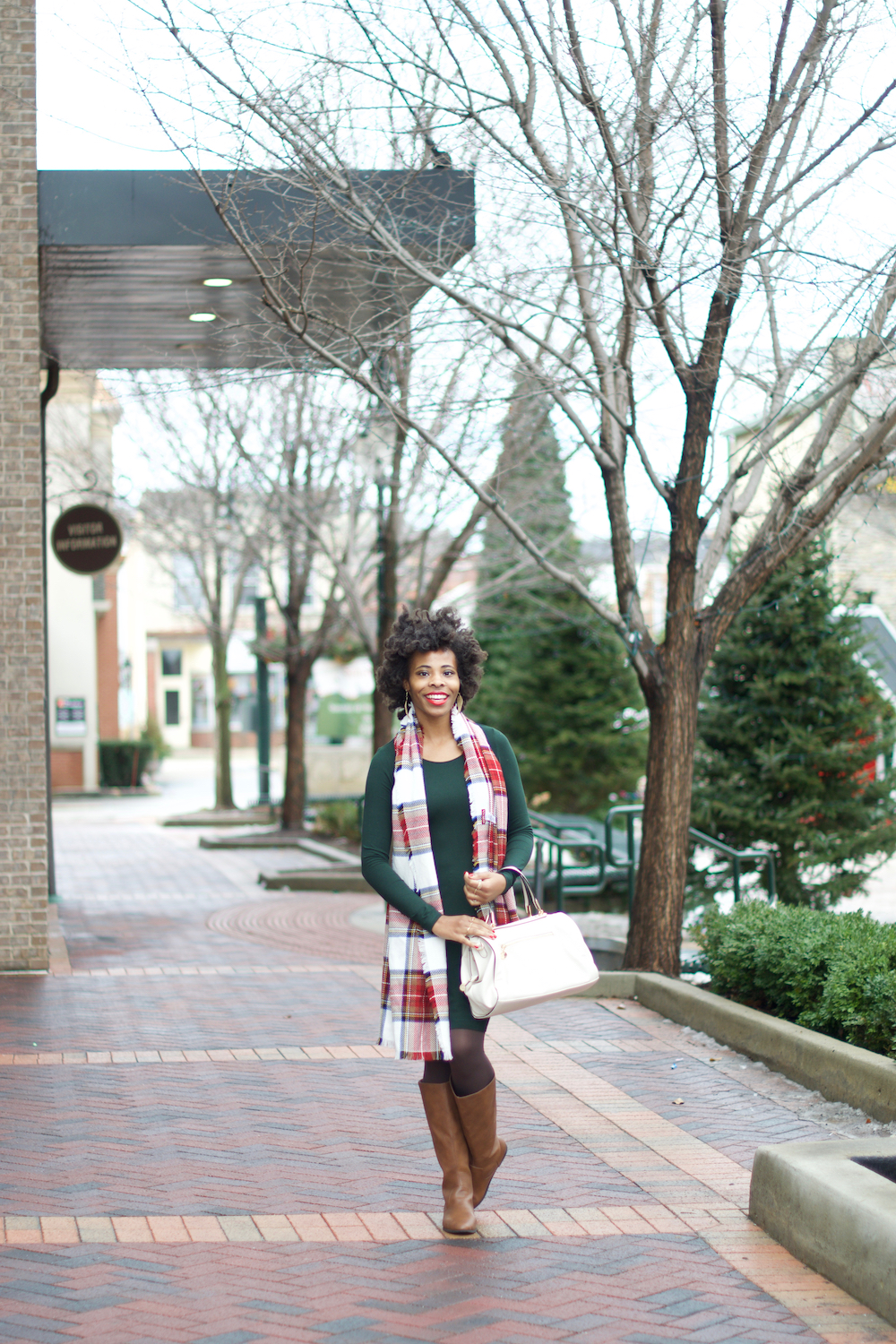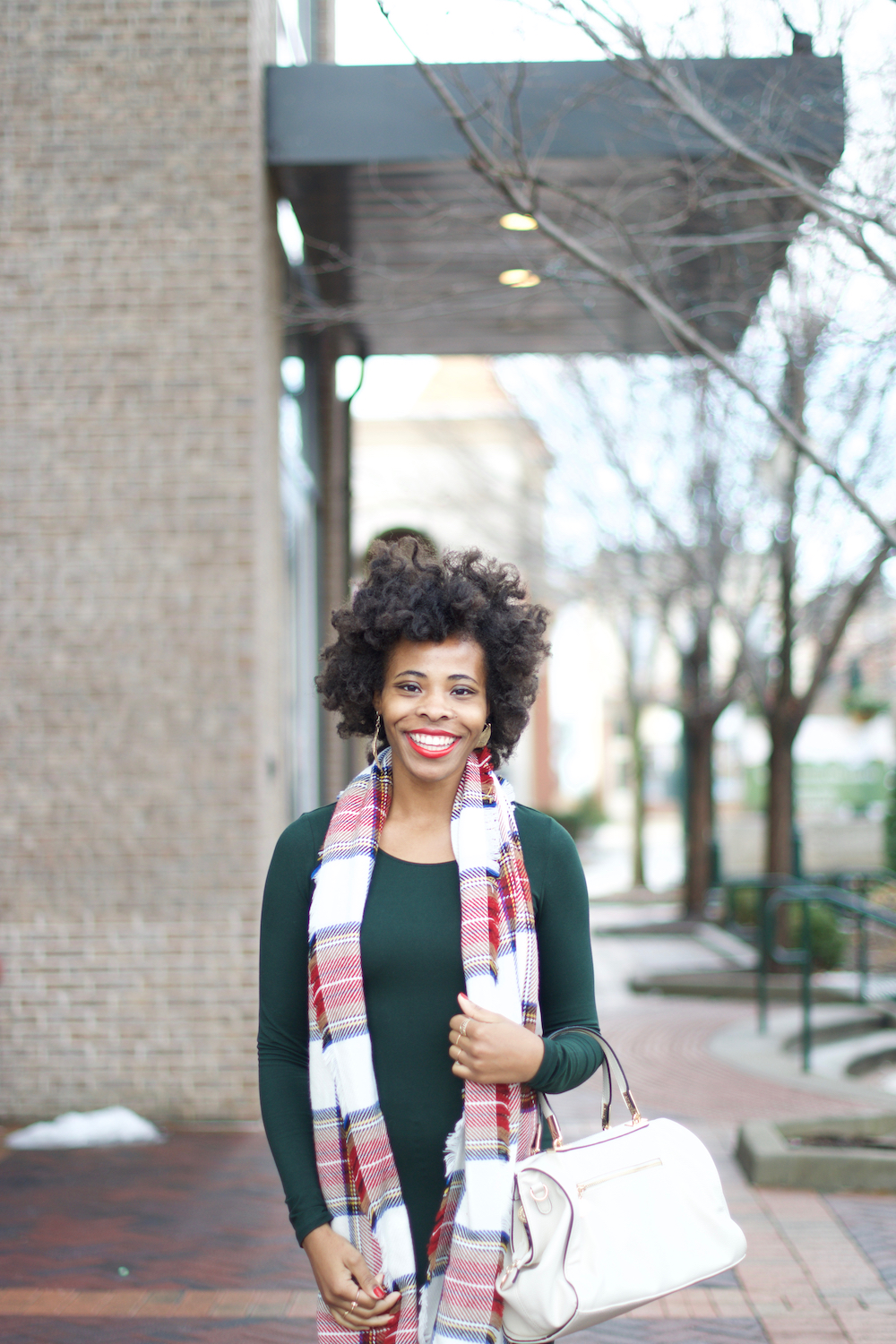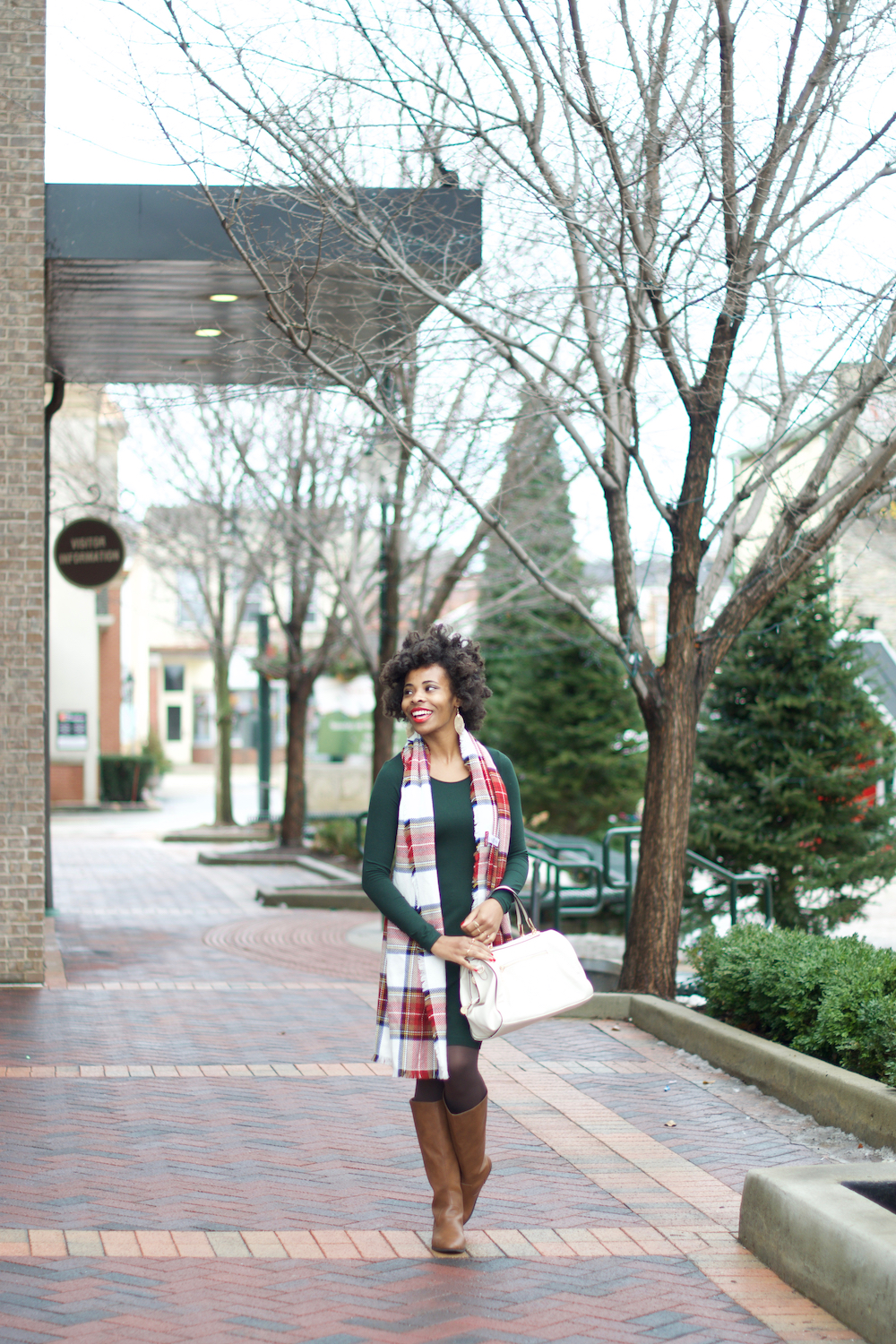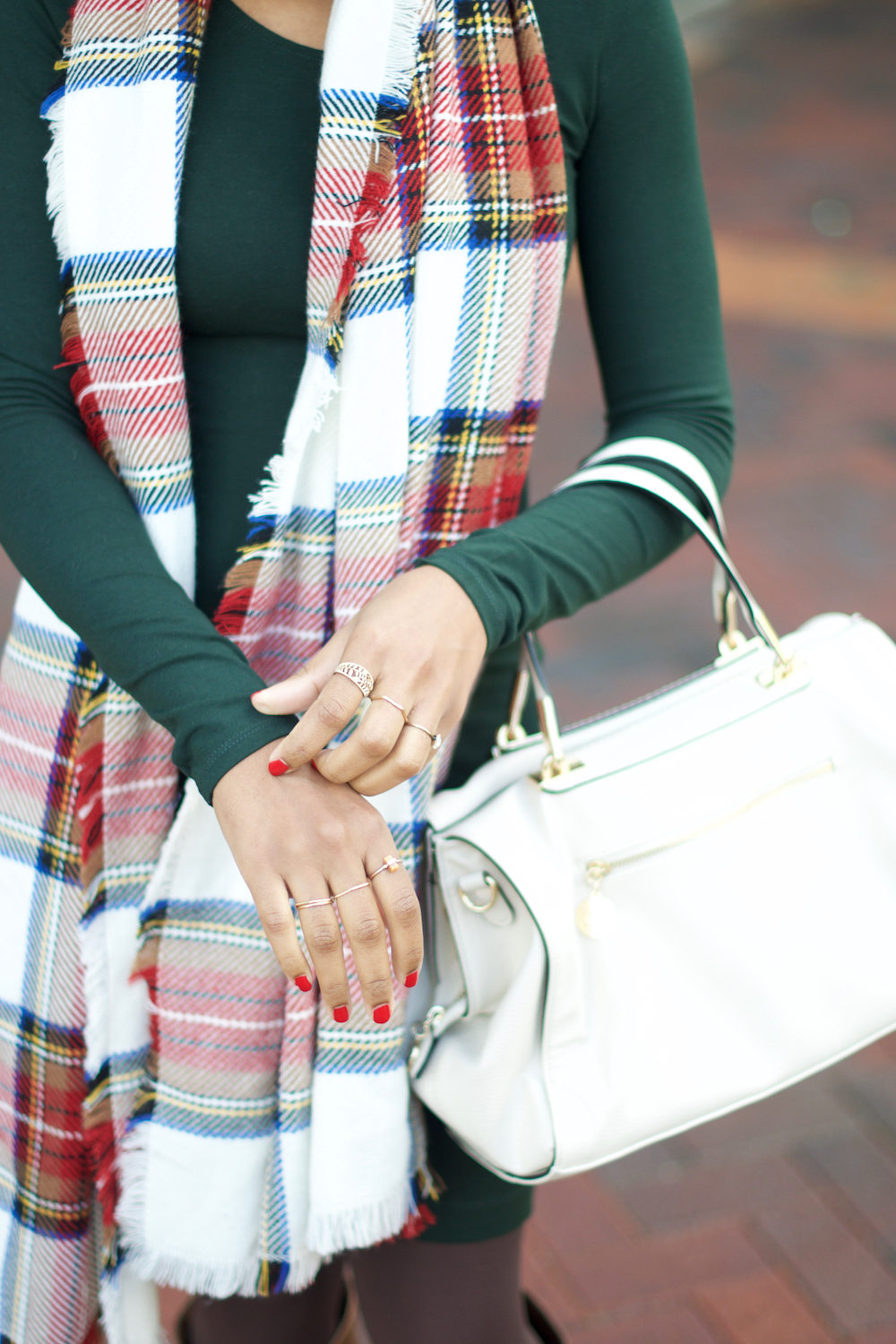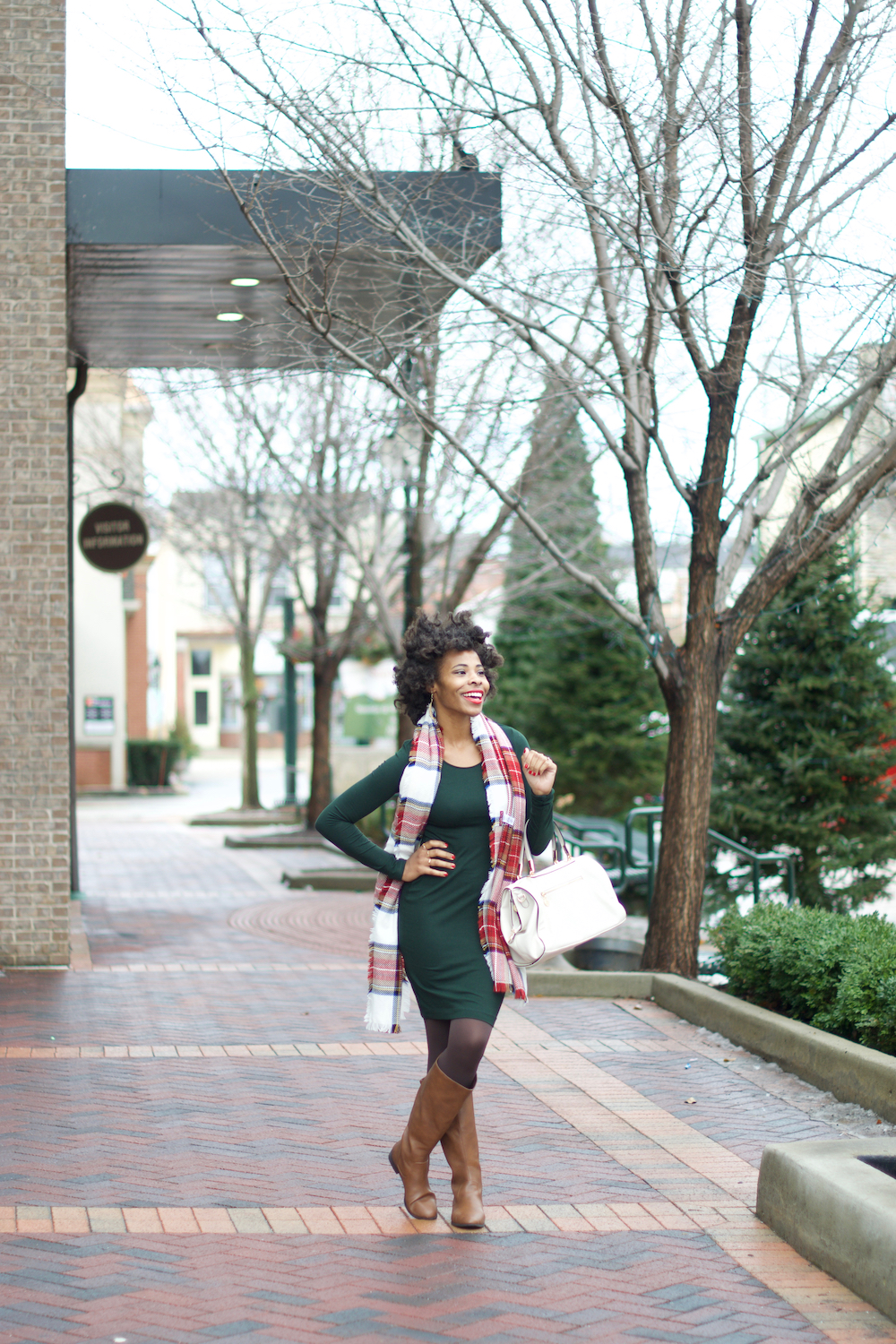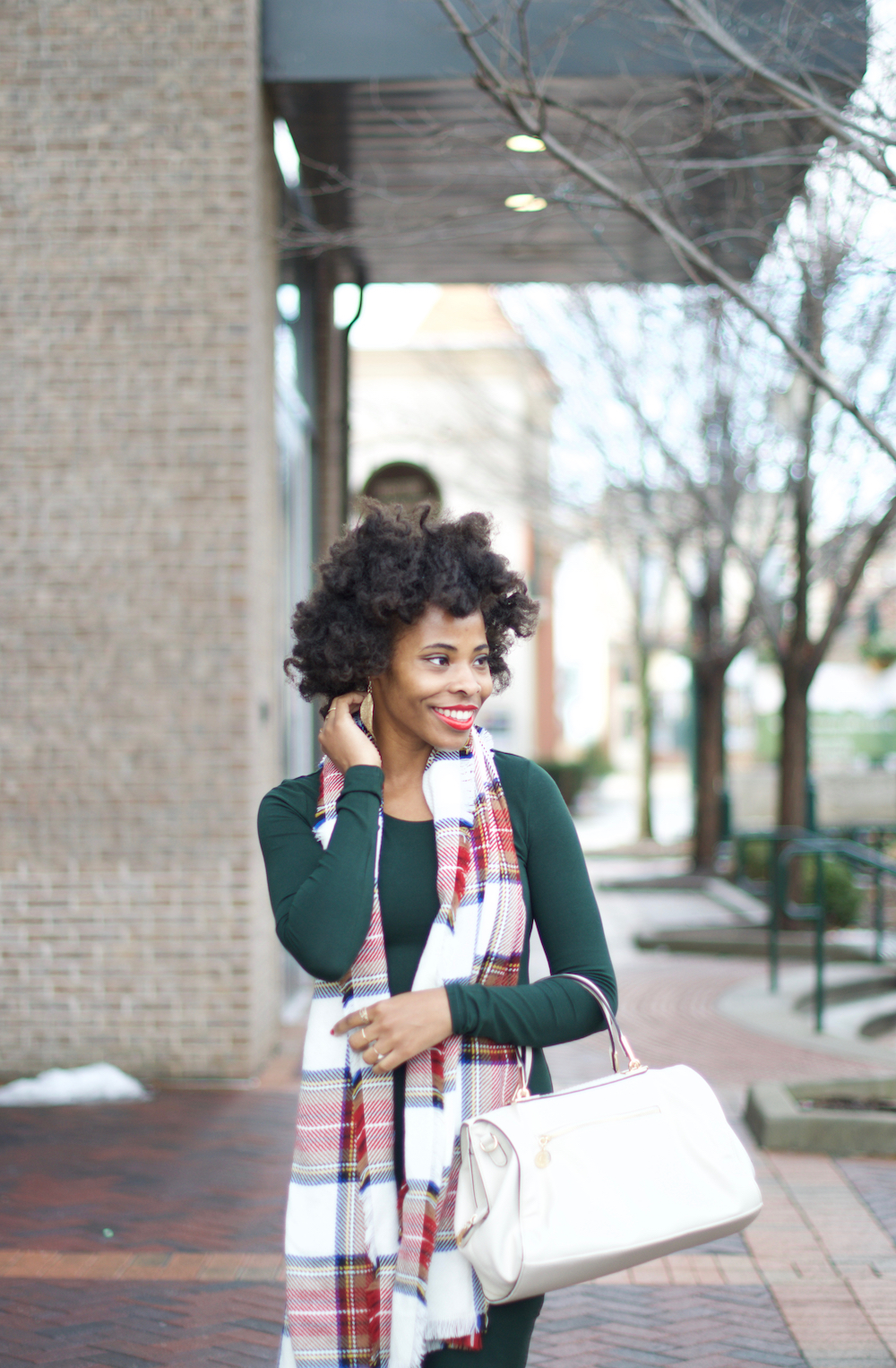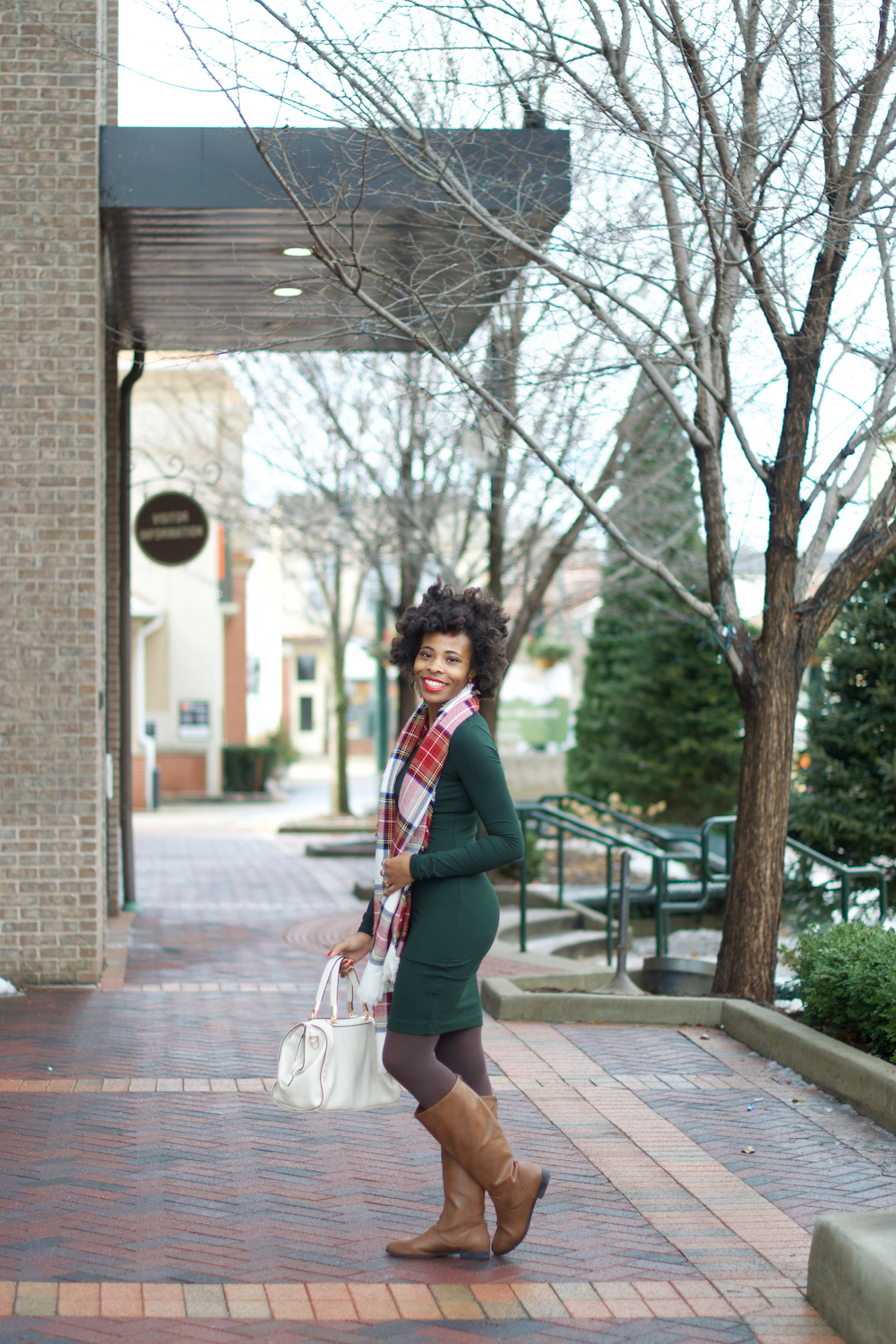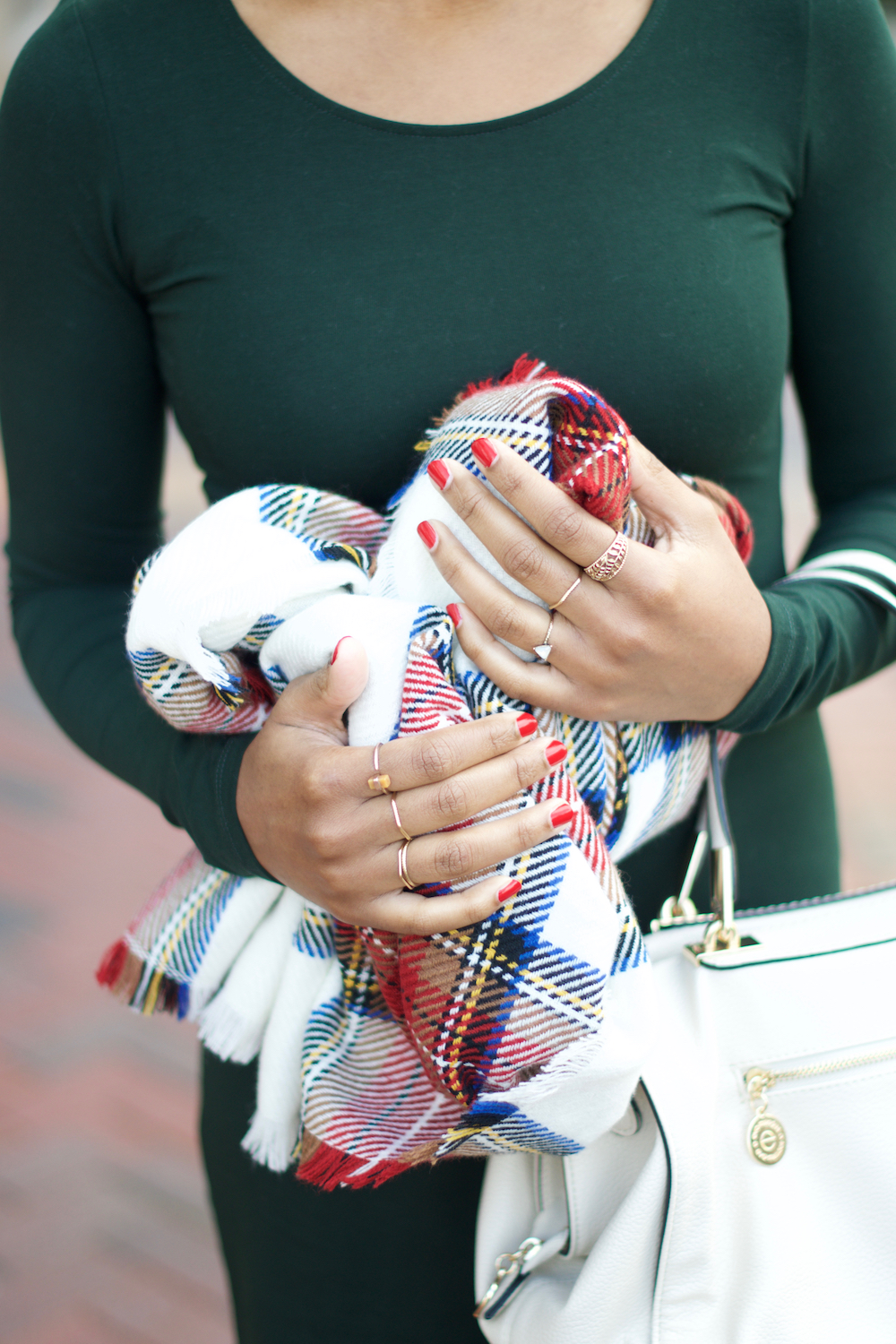 {I'm so lucky to have David take most of the photos for All the Cute, he's great!}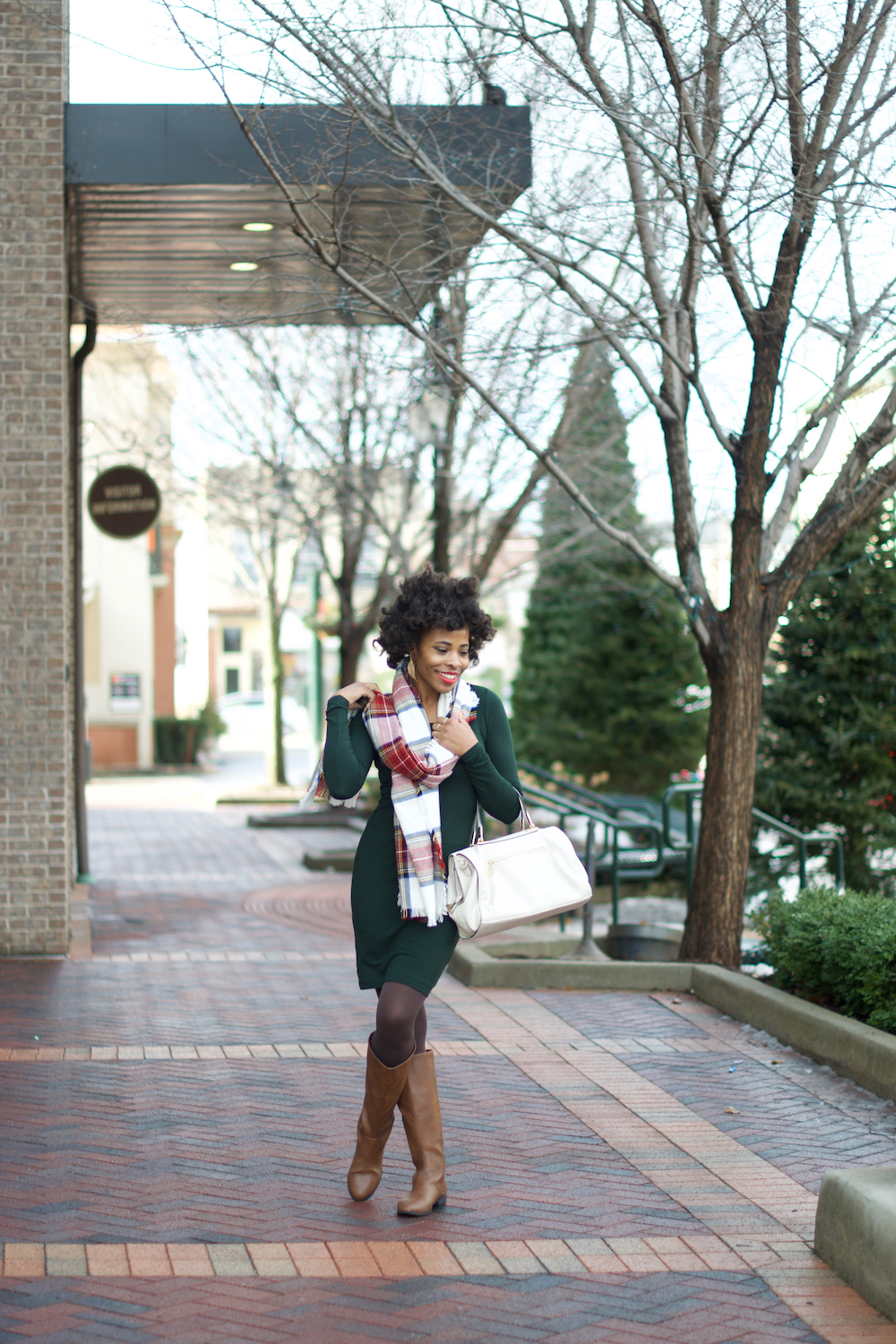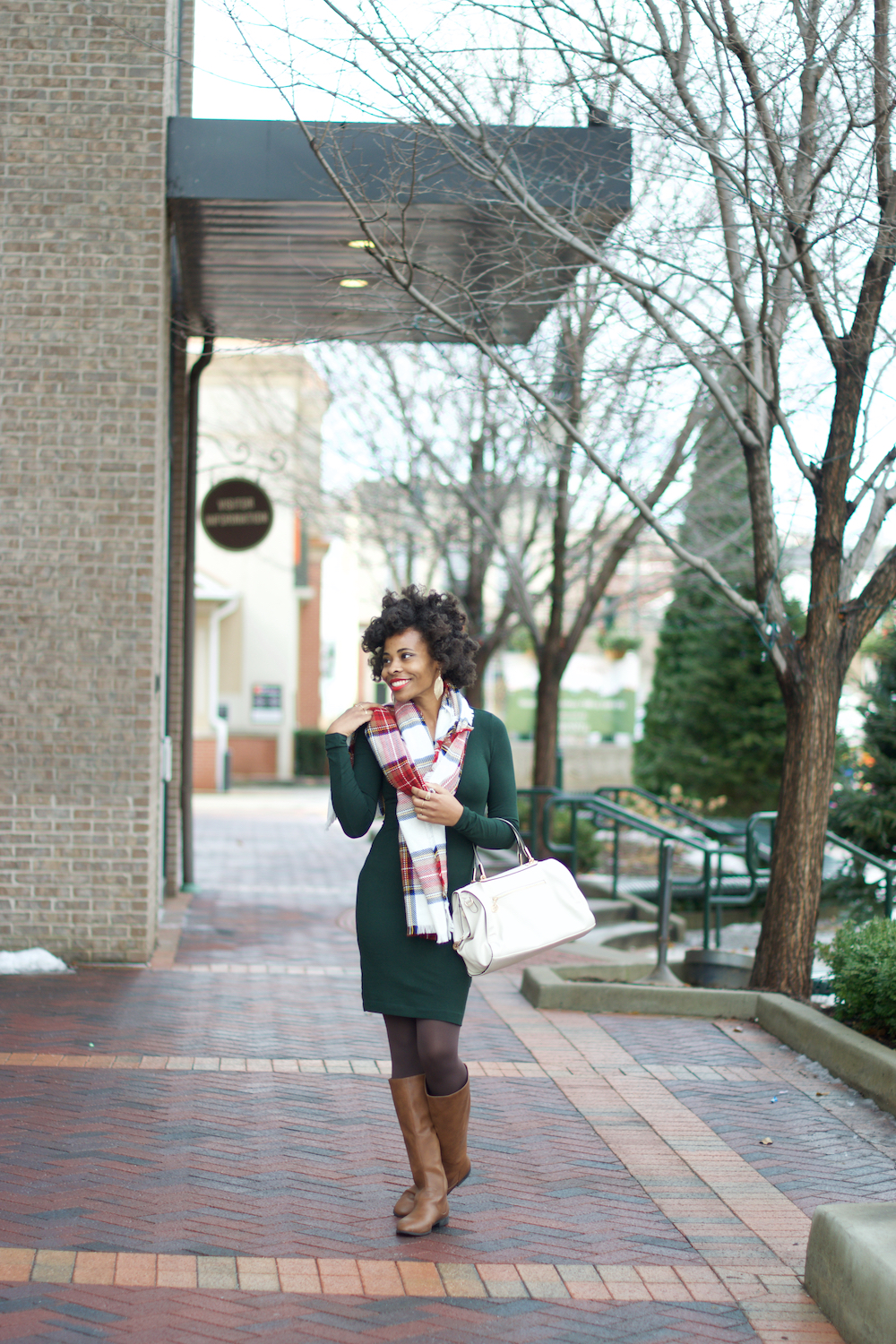 Dress
Scarf (old, similar)
Tights
Boots
Regis Handbag
Earrings (similar)
Lipstick: Revlon – Love that Red
Nail polish: OPI – The Thrill of Brazil
Happy Tuesday!
How was your Christmas? Was Santa good to you? Did you enjoy the time with loved ones?
If you follow my Instagram or Snapchat, you know that Alena and I spent the holiday weekend at David's parents' cabin in Wisconsin. We drove up Thursday evening and stayed for 3 nights. Friday was spent mostly relaxing and in the early evening we went to Kalahari (an indoor water park) for some fun! On Saturday, the 3 of us went snowboarding at Cascade Mountain. Alena snowboarded for the first time and it was so exciting to see her go! Christmas Eve was spent with David and his parents, we opened presents and cuddled up for a good movie. Christmas morning came up quickly! We ended up going out for lunch then David, Alena and I drove back down to Illinois. On Sunday night, David and I went to the movies to see Passengers (it stars Chris Pratt and Jennifer Lawrence) Overall, the weekend was wonderful.
Speaking of wonderful. Loving my outfit? It's a fun outfit idea taking a dressy look and making it casual. I made this evergreen dress casual by adding the holiday red plaid scarf and the cognac riding boots. This red plaid scarf is so cozy and warm and the perfect winter accessory!
With Style, Love & Warmth,
♥
Amber