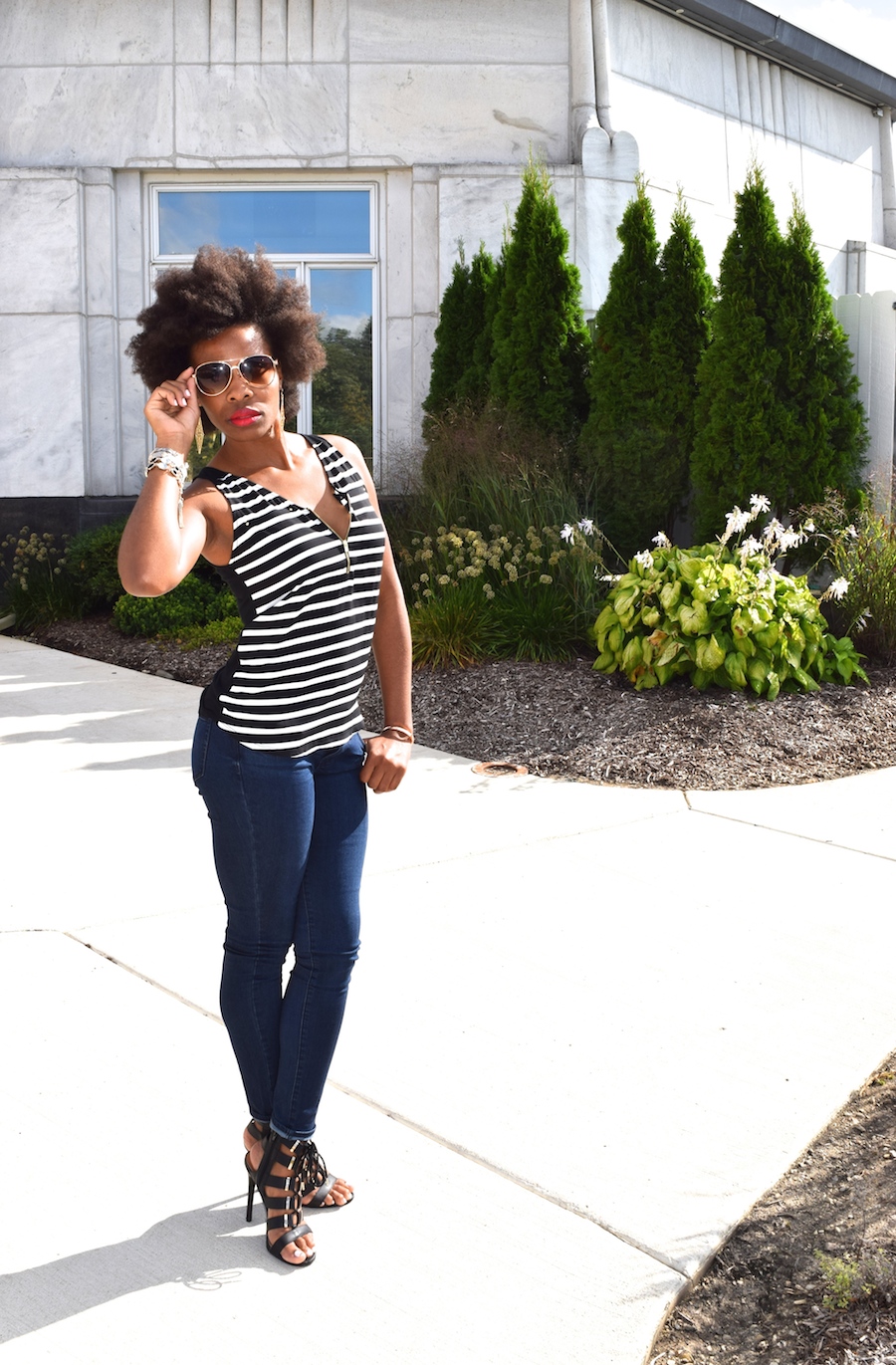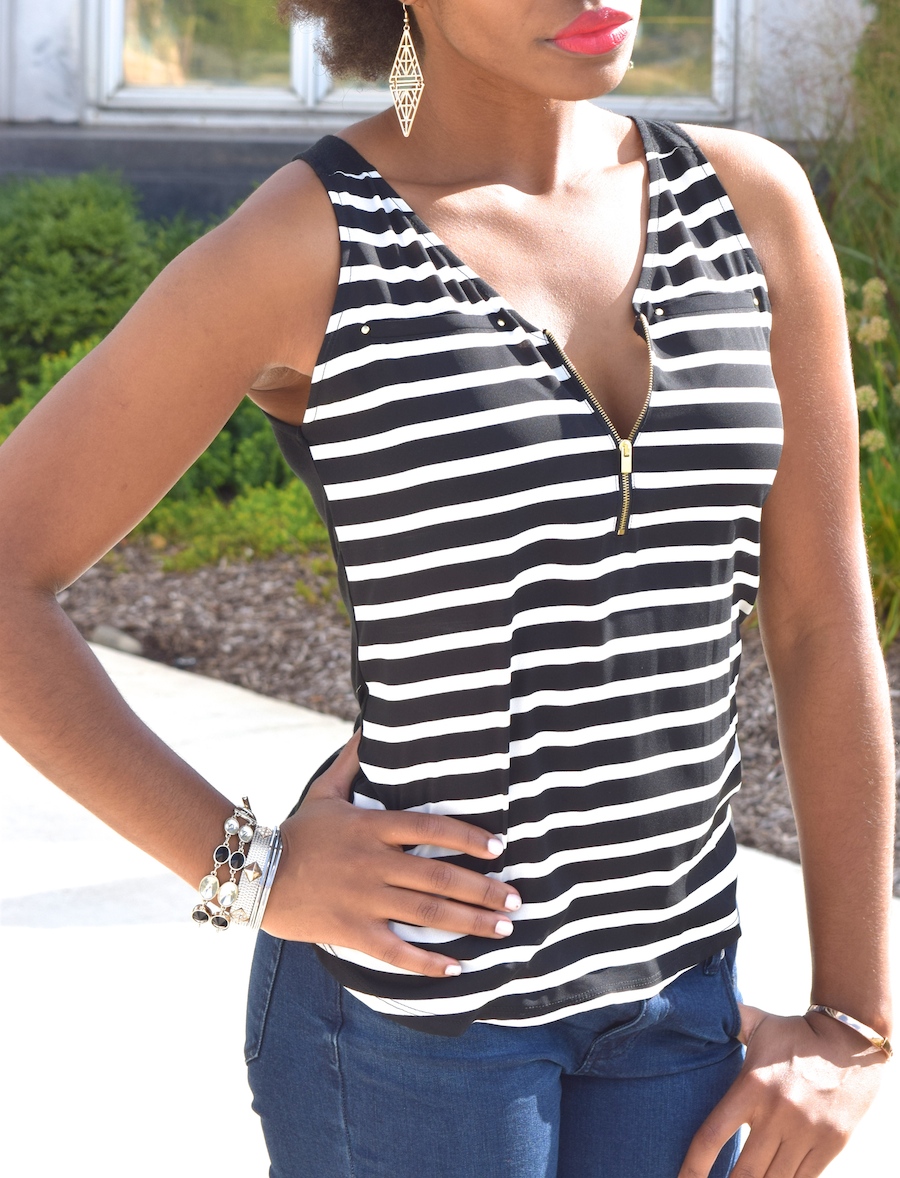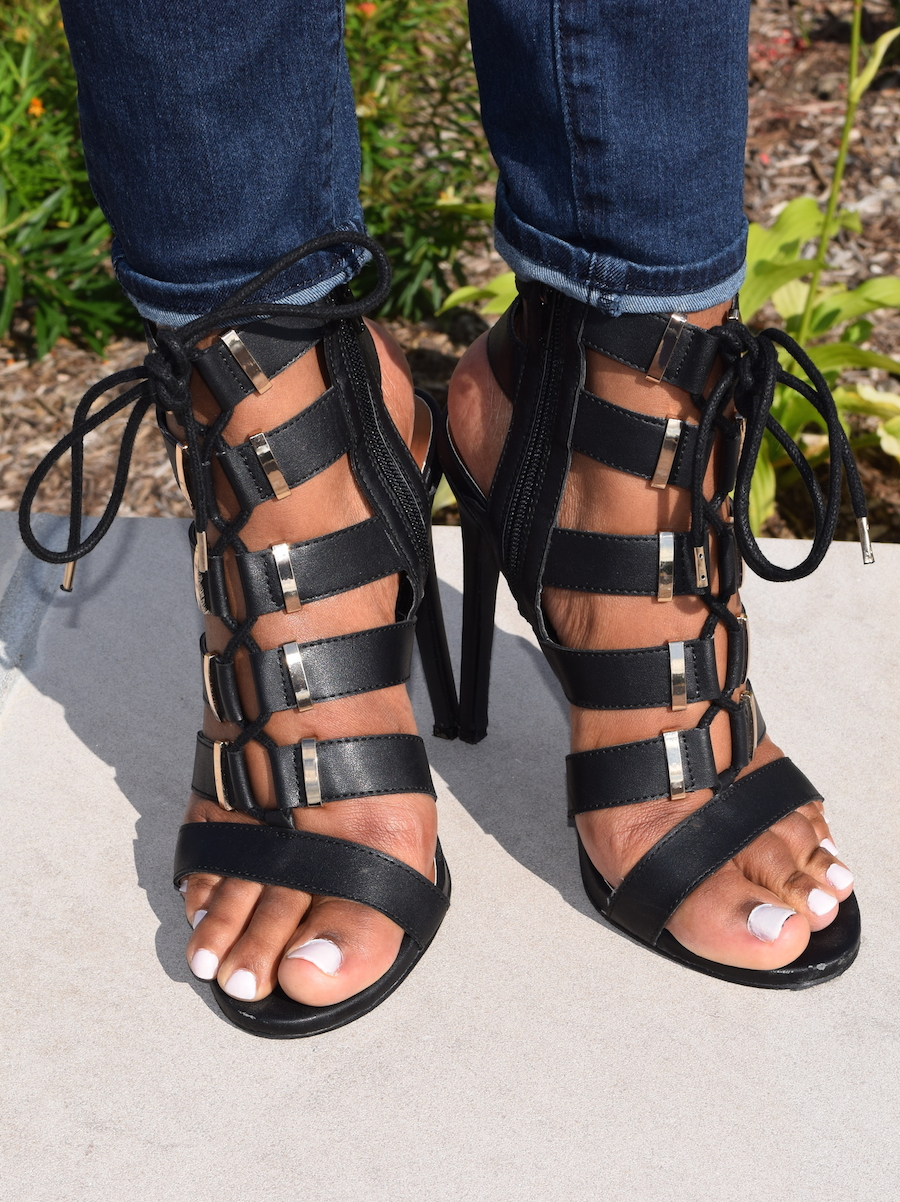 Express Tank (striped is sold out, more colors here) | Jeans | Lace-up Heeled Gladiators | Express Earrings (similar) | Pyramid Bracelet | Cuff Bracelet | Hinged Bracelet | Lipstick: Revlon "Fire & Ice" | Nail Polish: Essie "Ballet Slippers"
Hello, hello! I feel terrible because this post is so brief, but I wore this black & white, zip-front tank from Express the other evening, and only had time to capture a couple outfit detail photos. I have been so busy the past few weeks…but, it's great because I have some upcoming collaborations that I am excited about, as well as a big idea for All the Cute!
Although I've been busy, you can always find photos of my daily life on my Instagram. How was your weekend? What do you think of this basic black & white ensemble with the touches of gold? I adore my lace-up sandals, and partnering the tank with the jeans makes this look a great transition from summer to fall outfit.
With Style & Love,
♥
Amber