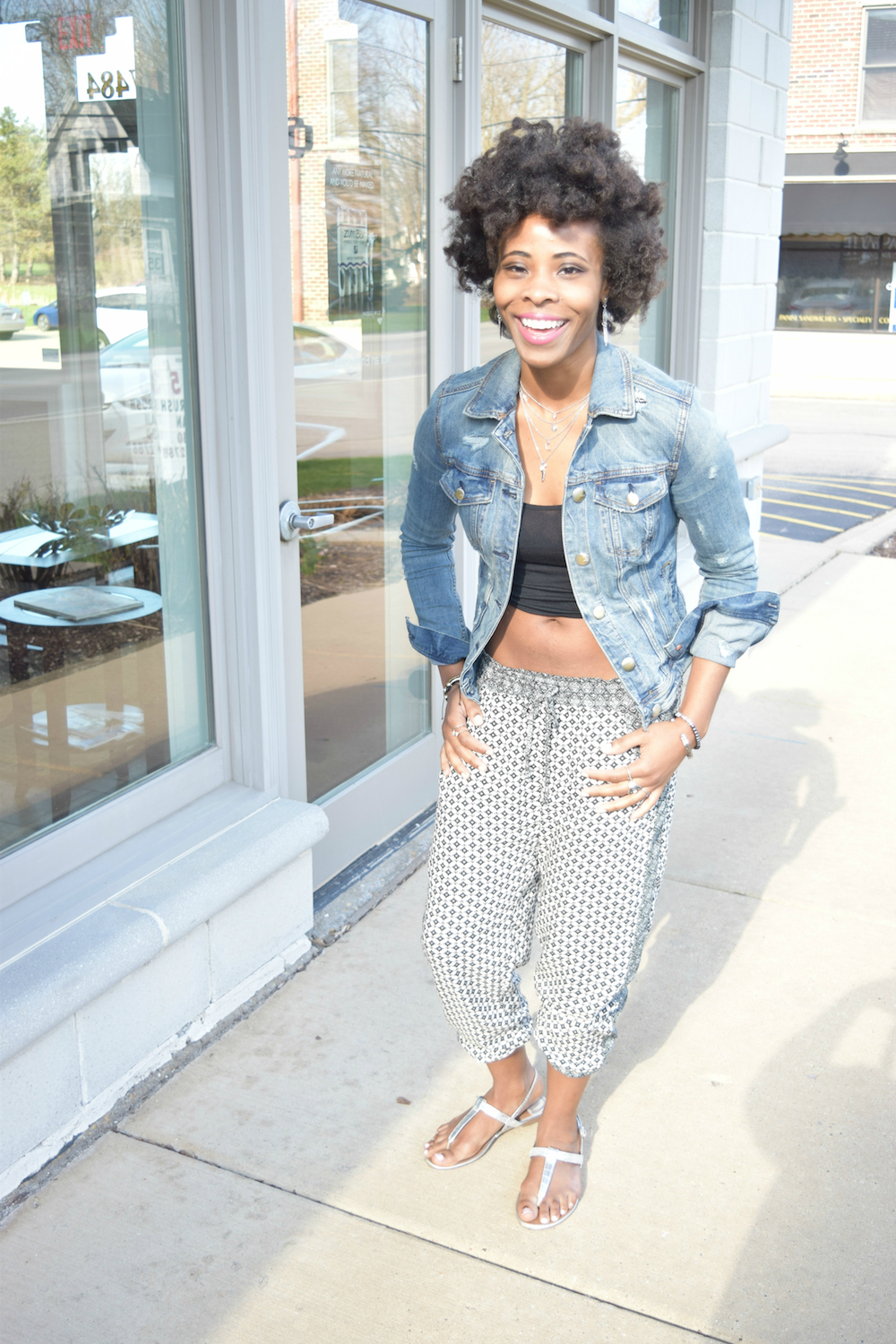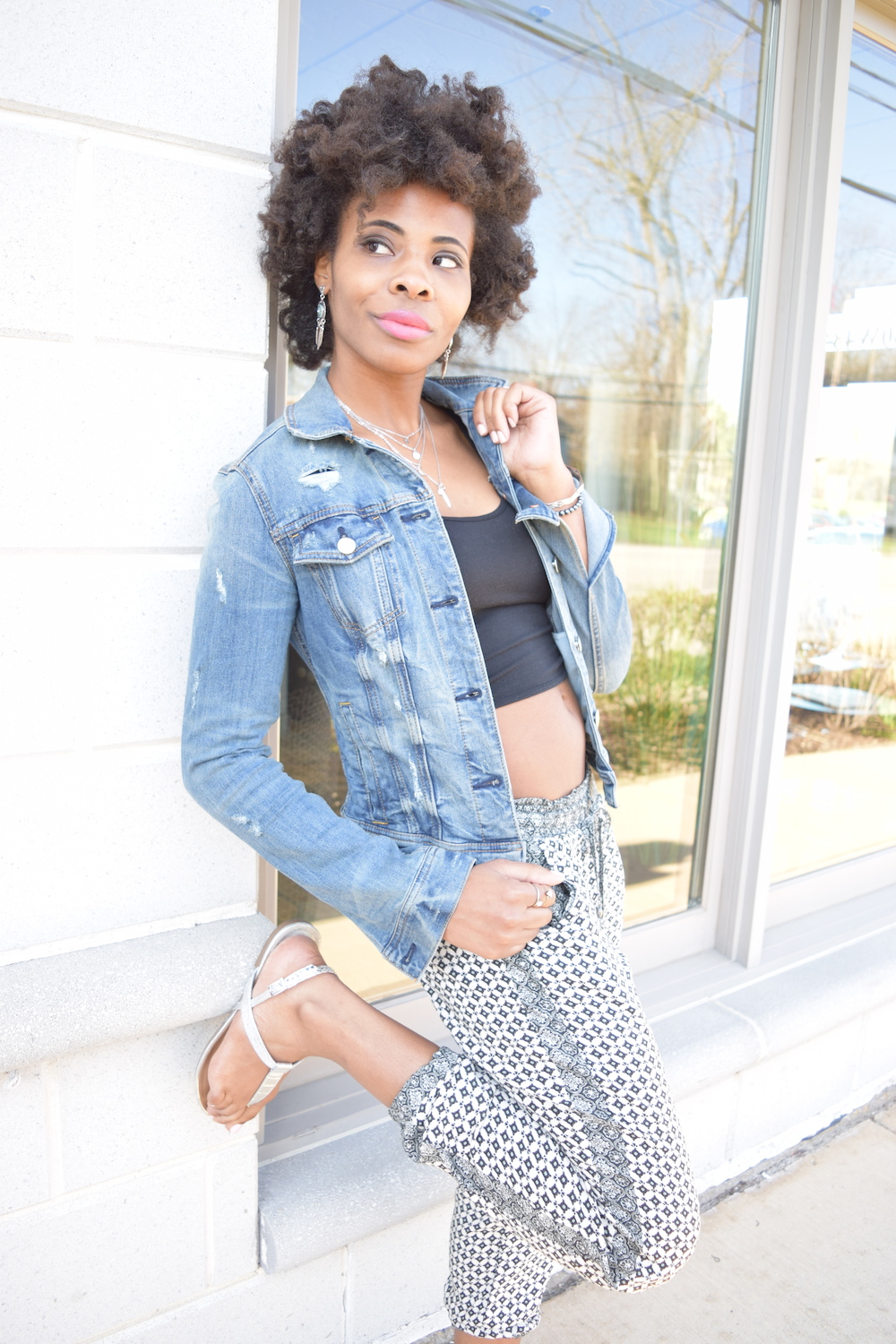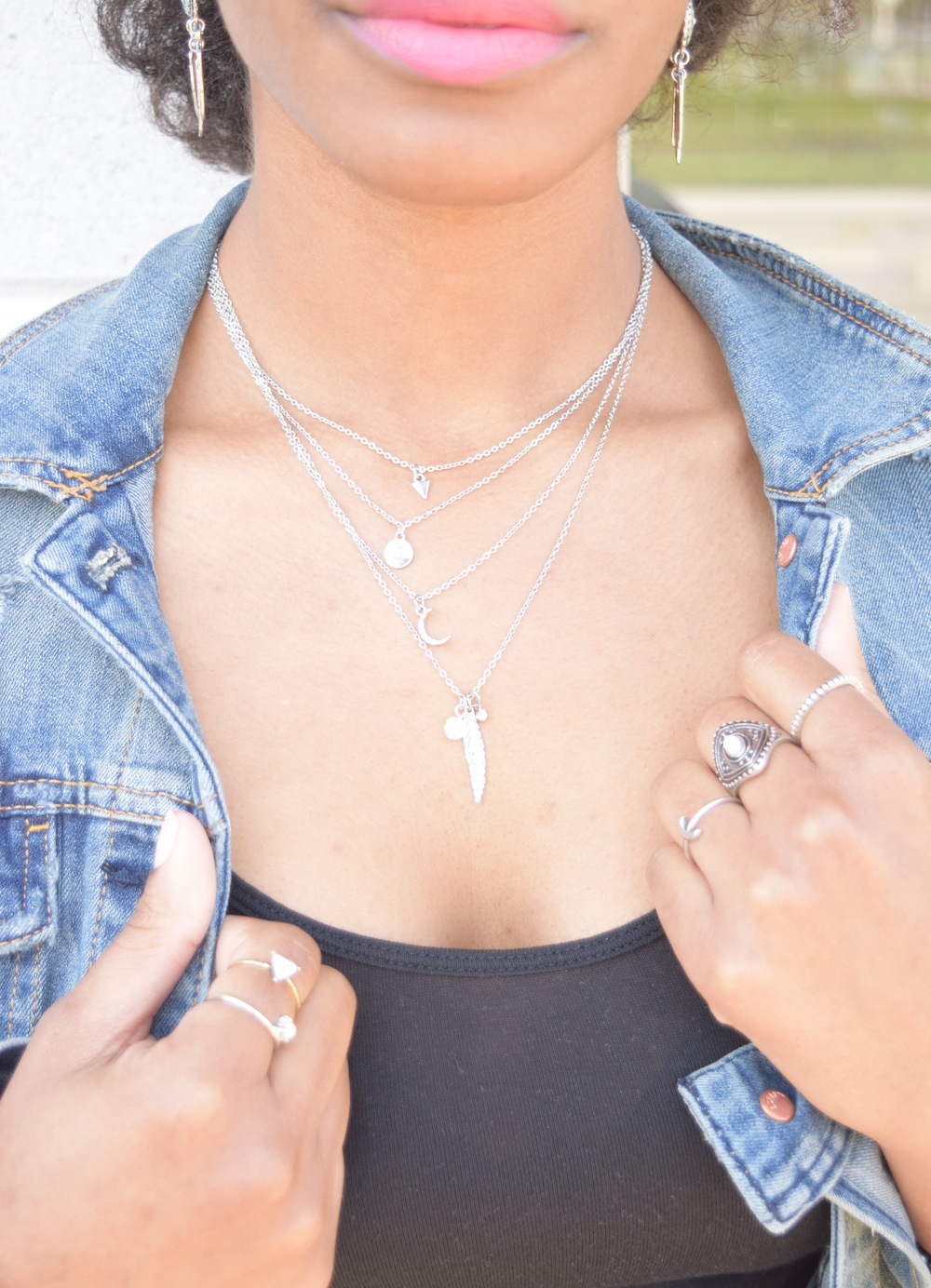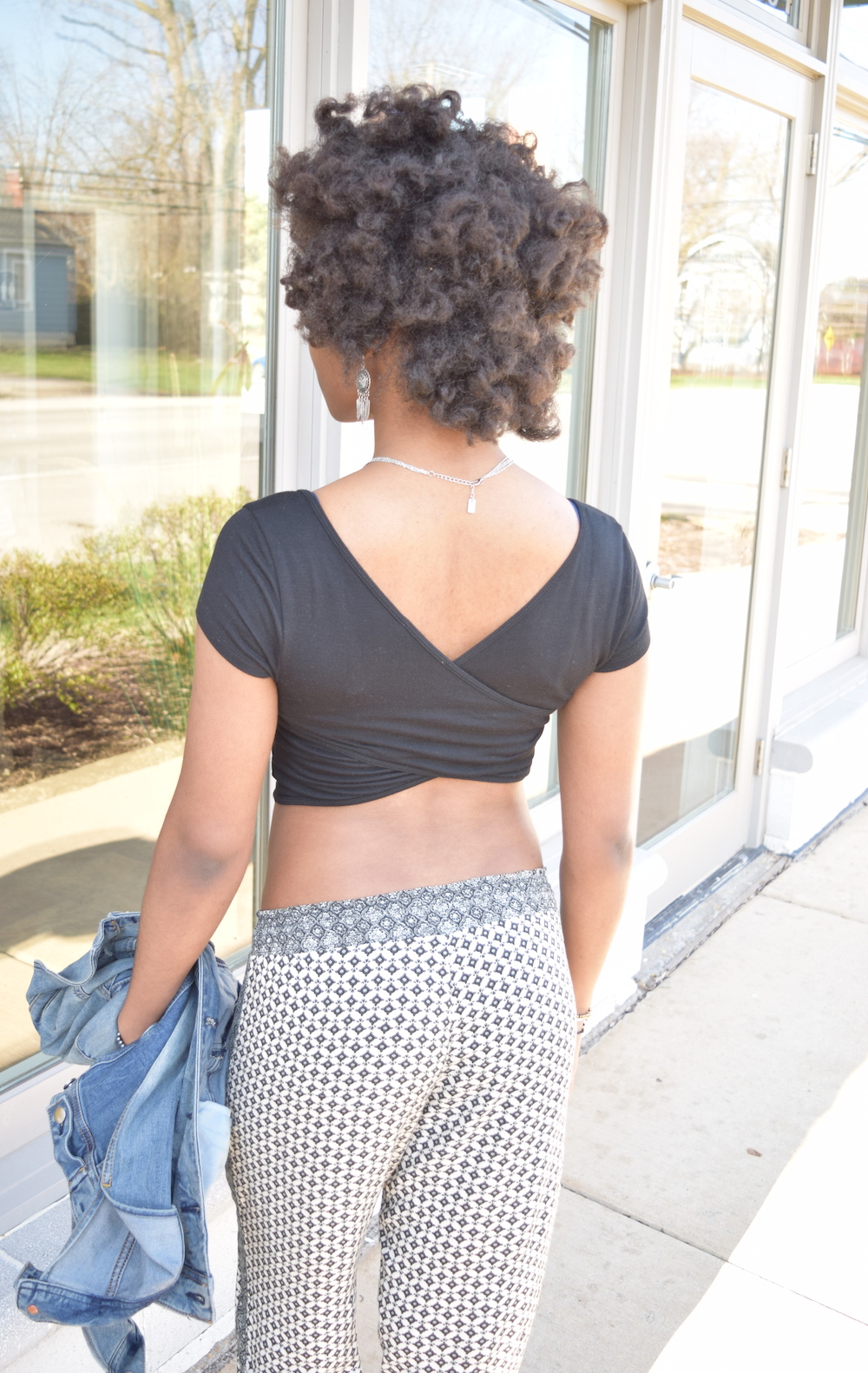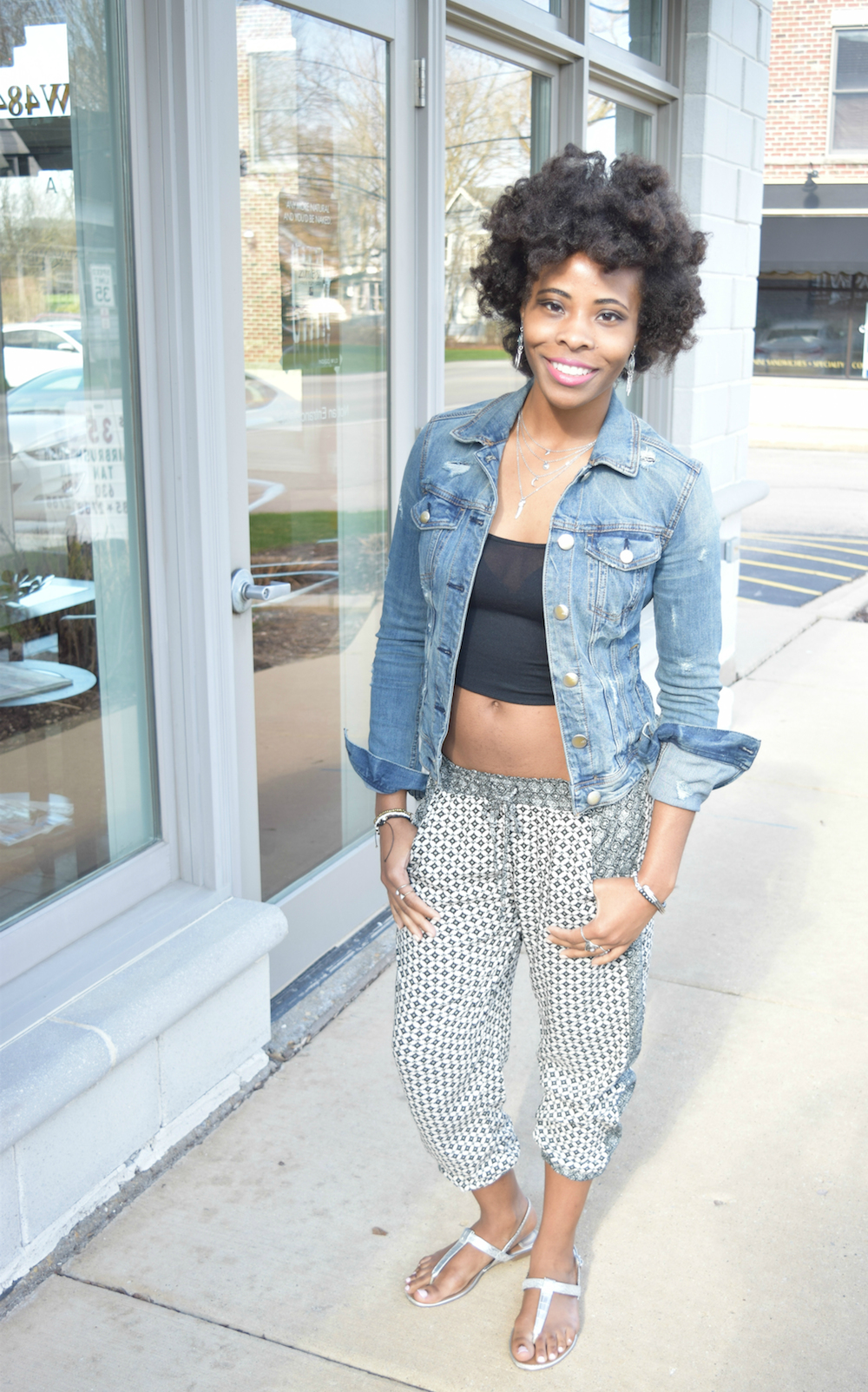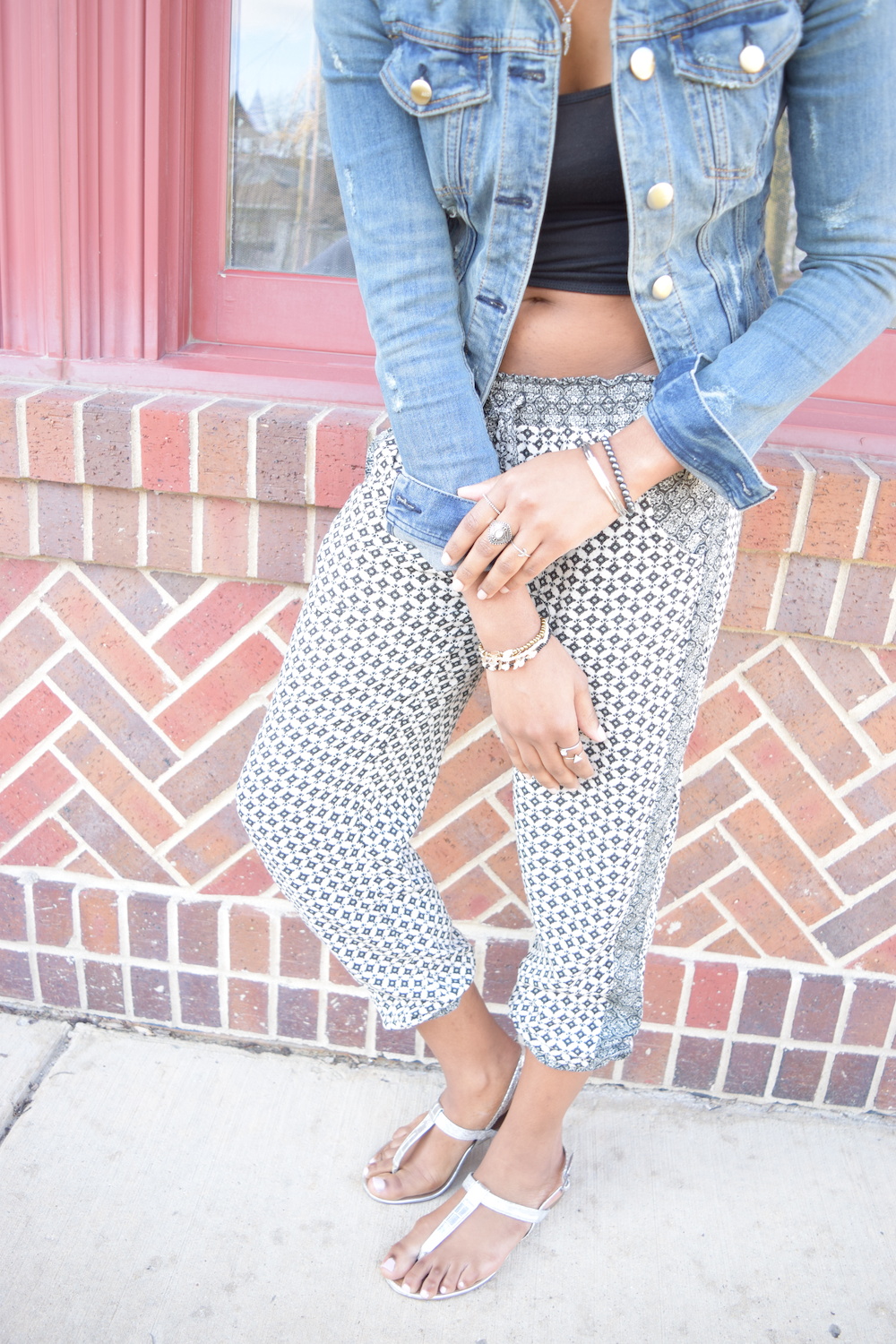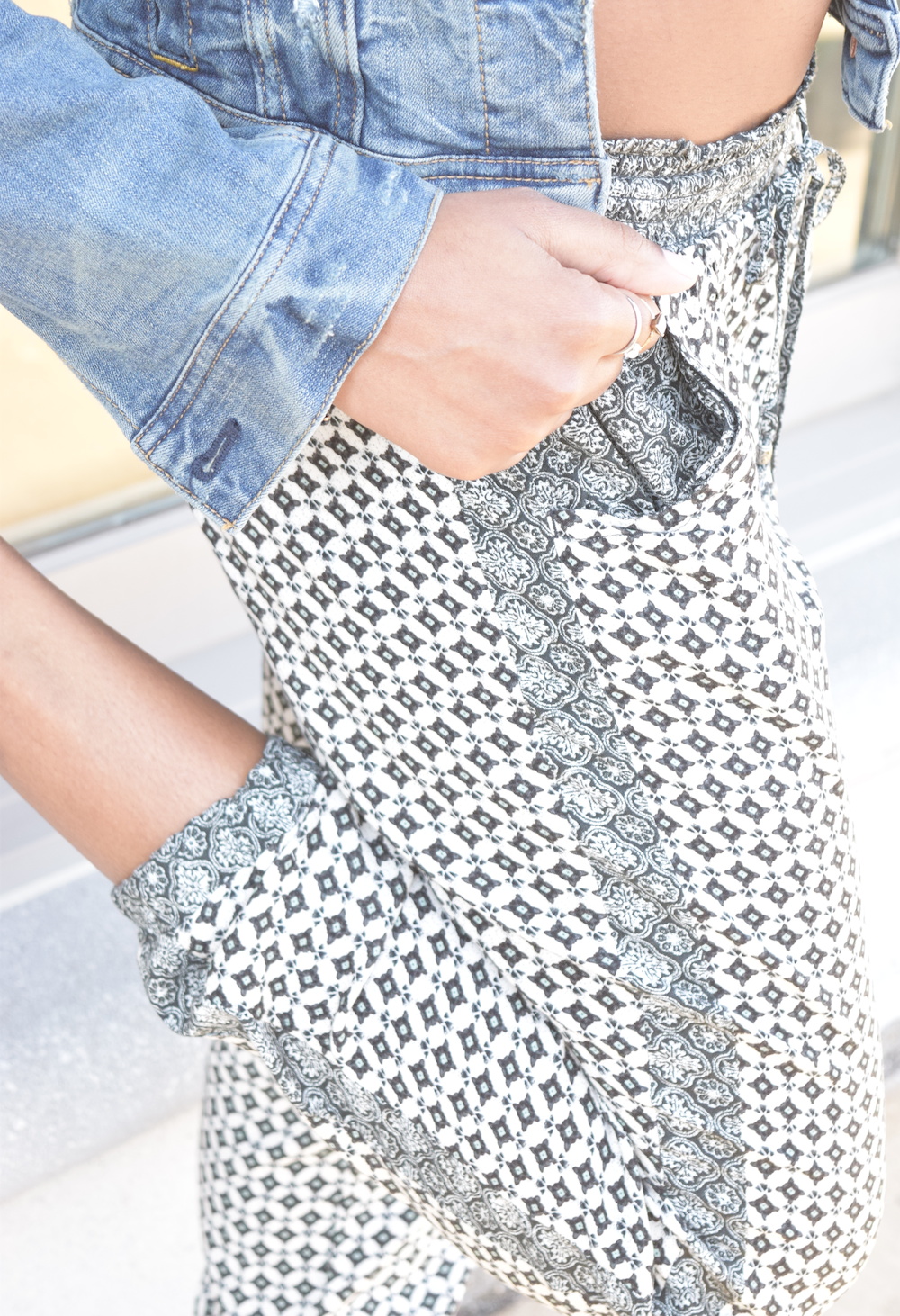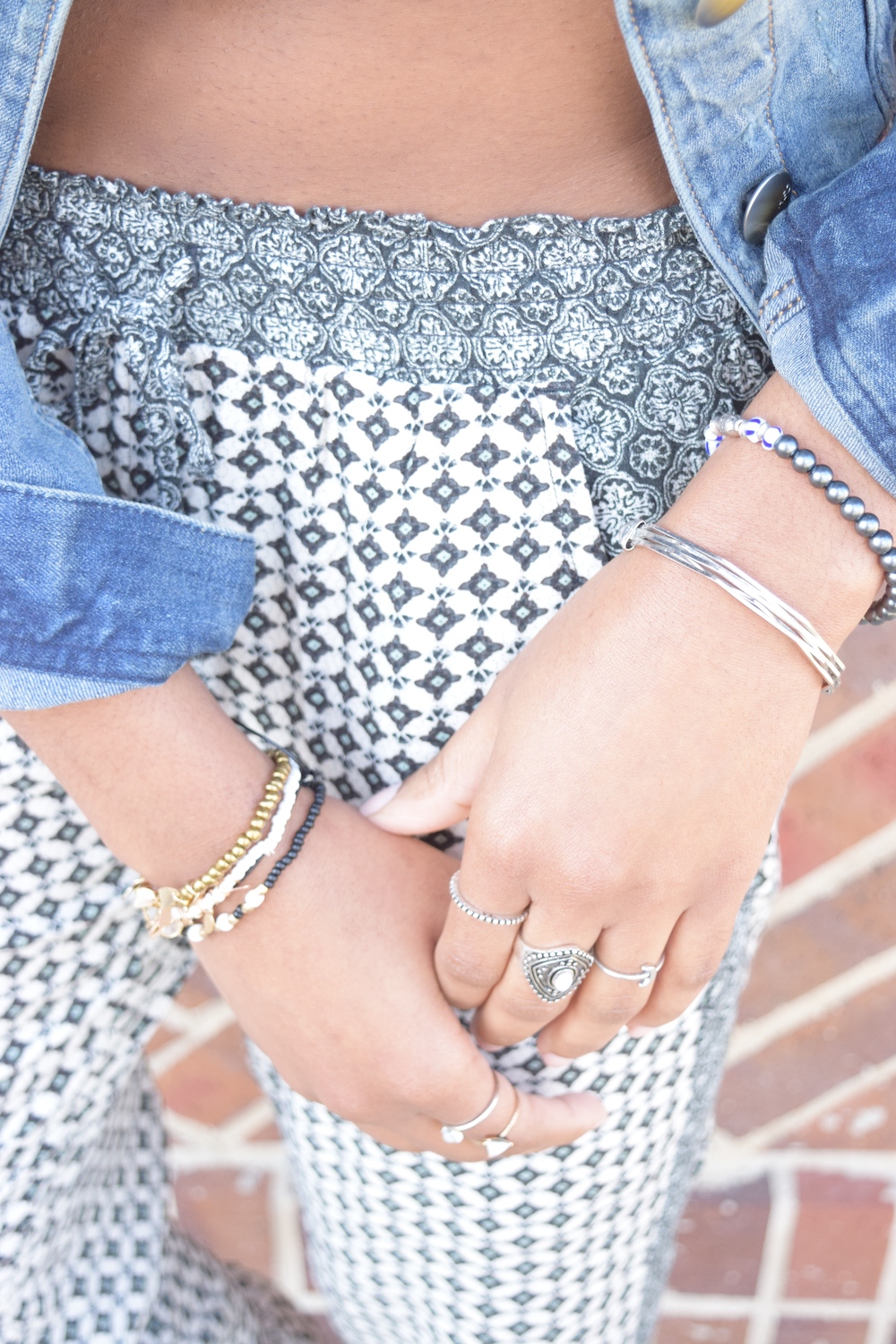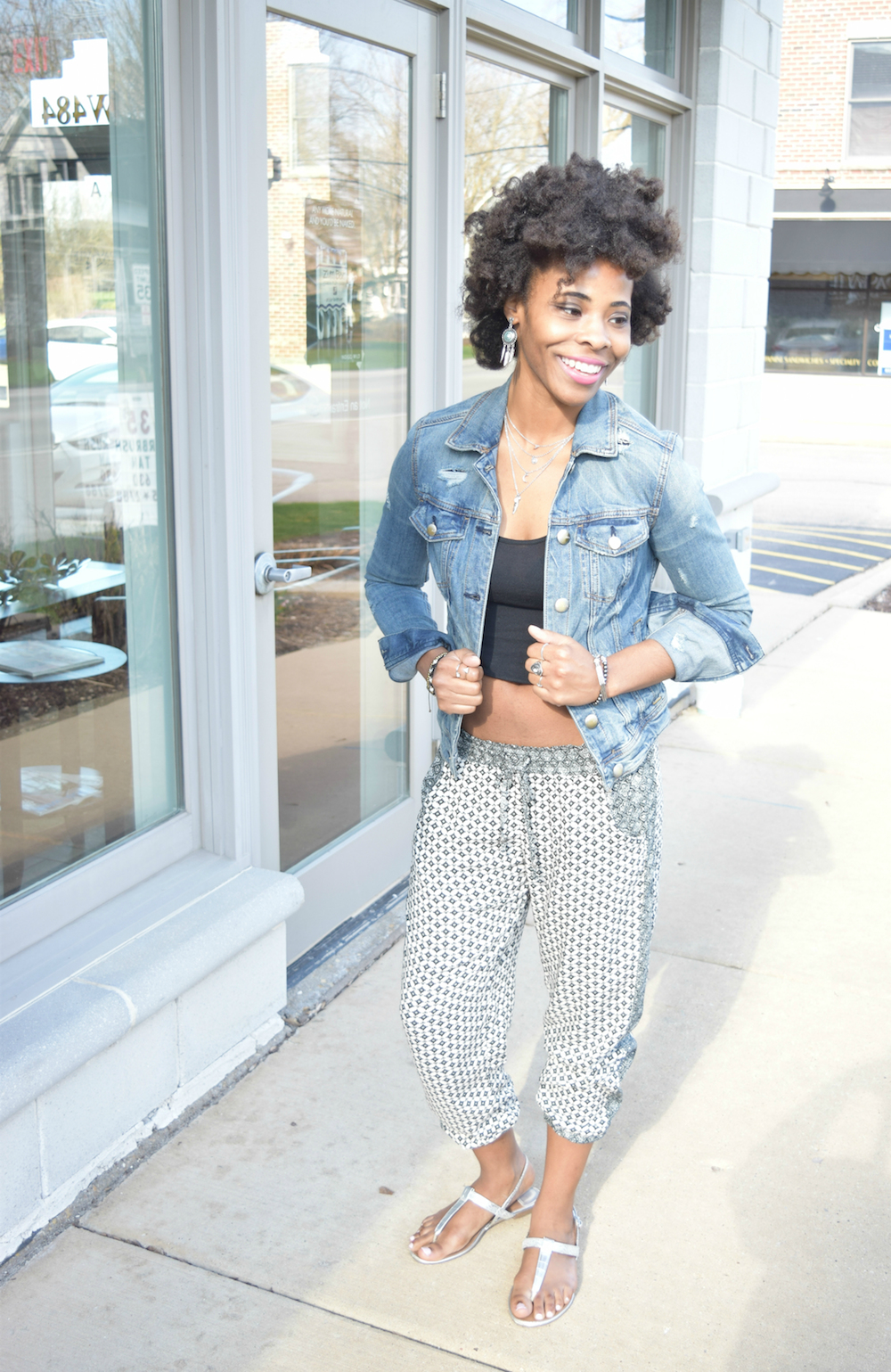 Denim Jacket (on sale!!)
Cropped Tee (similar)
Joggers
Sandals
Rings: 1 | 2
Beaded Bracelets
Necklace
Lipstick | Revlon "Sassy Mauve"
Nail Polish | OPI "Bubble Bath"
This has to be one of my favorite looks…ever!! I'm such a fan of casual pieces that can be dressed up or played down. I adore cropped tees and denim jackets. This particular denim jacket is a favorite of mine because of the distressed styling. These joggers are super comfortable, and the boho print is lovely and cool.
To keep the up the boho fluidity, I added my delicate layer necklace, earrings, beaded bracelets, and rings. Look at the jewelry detail, my accessories are dictated by lots of fun charms like moons, crystals, shapes, and feathers.
Really, the outfit does the talking… and if you appreciate casual, cool, and boho style… you'll know what I mean! Are you loving this look as much as I am? How do you feel about boho touches for spring and summer?
With Style & Love,
♥
Amber
P.S. – Do this now: Follow me on Instagram (@ambershann0n) and  Snapchat (prettyperfect89)