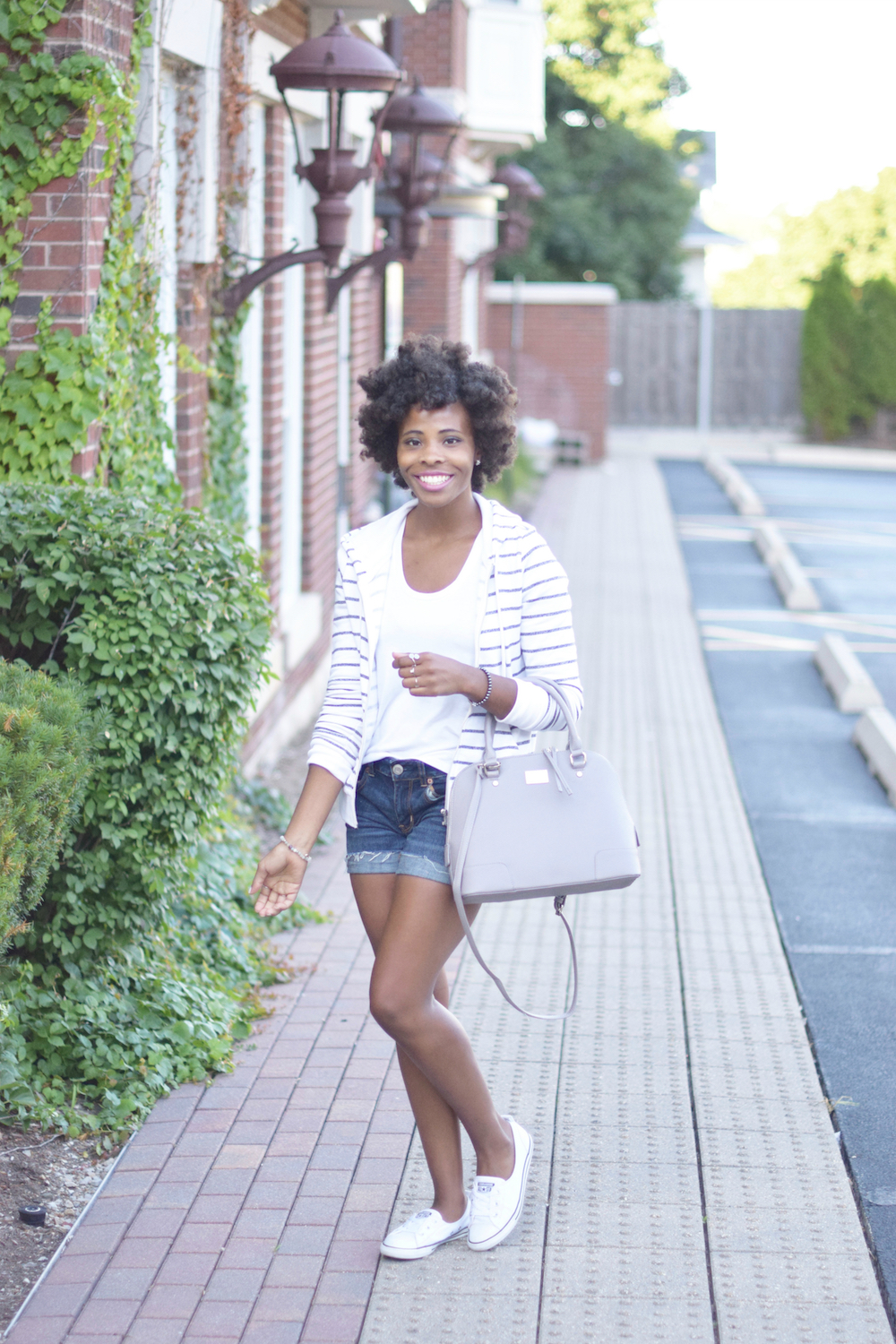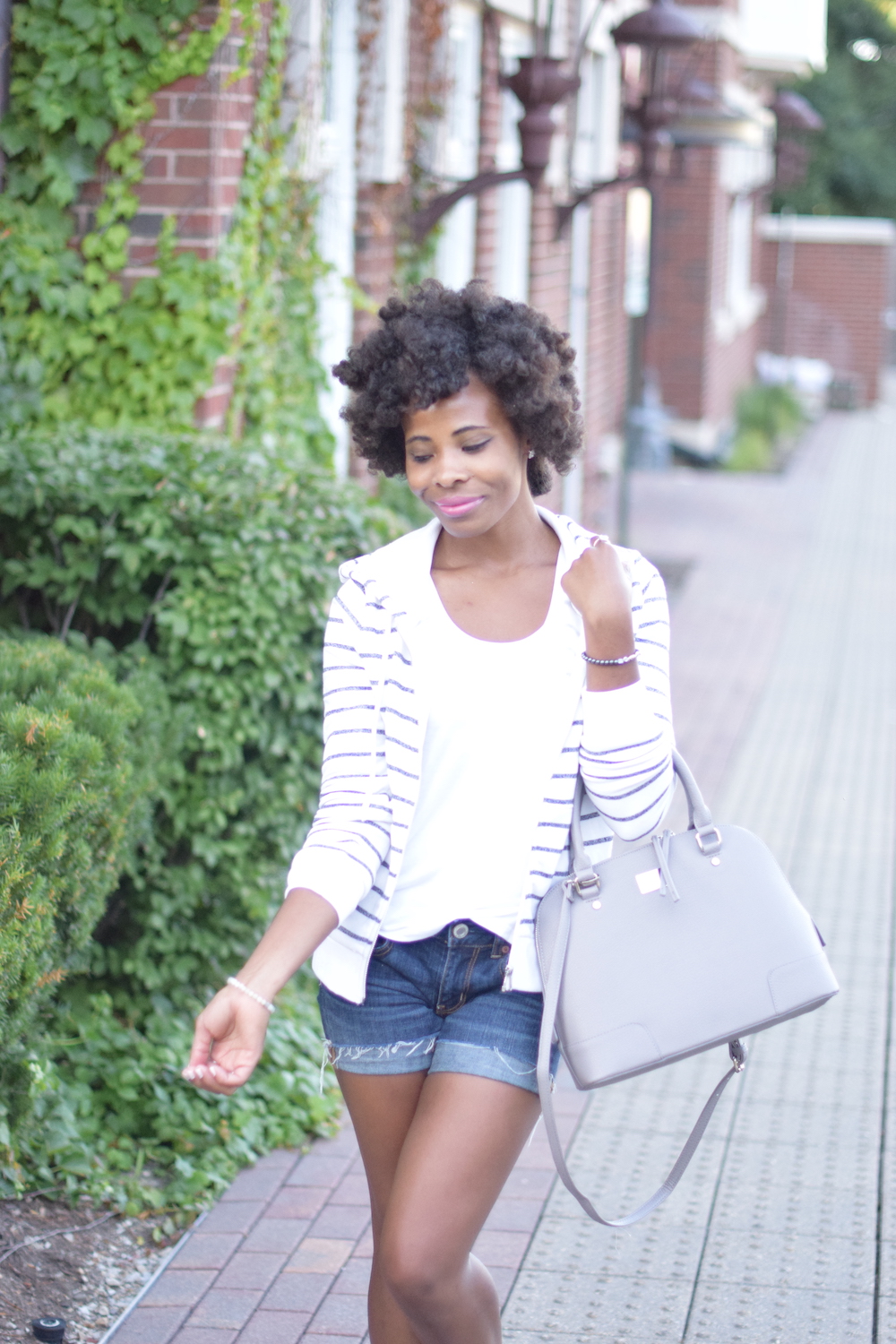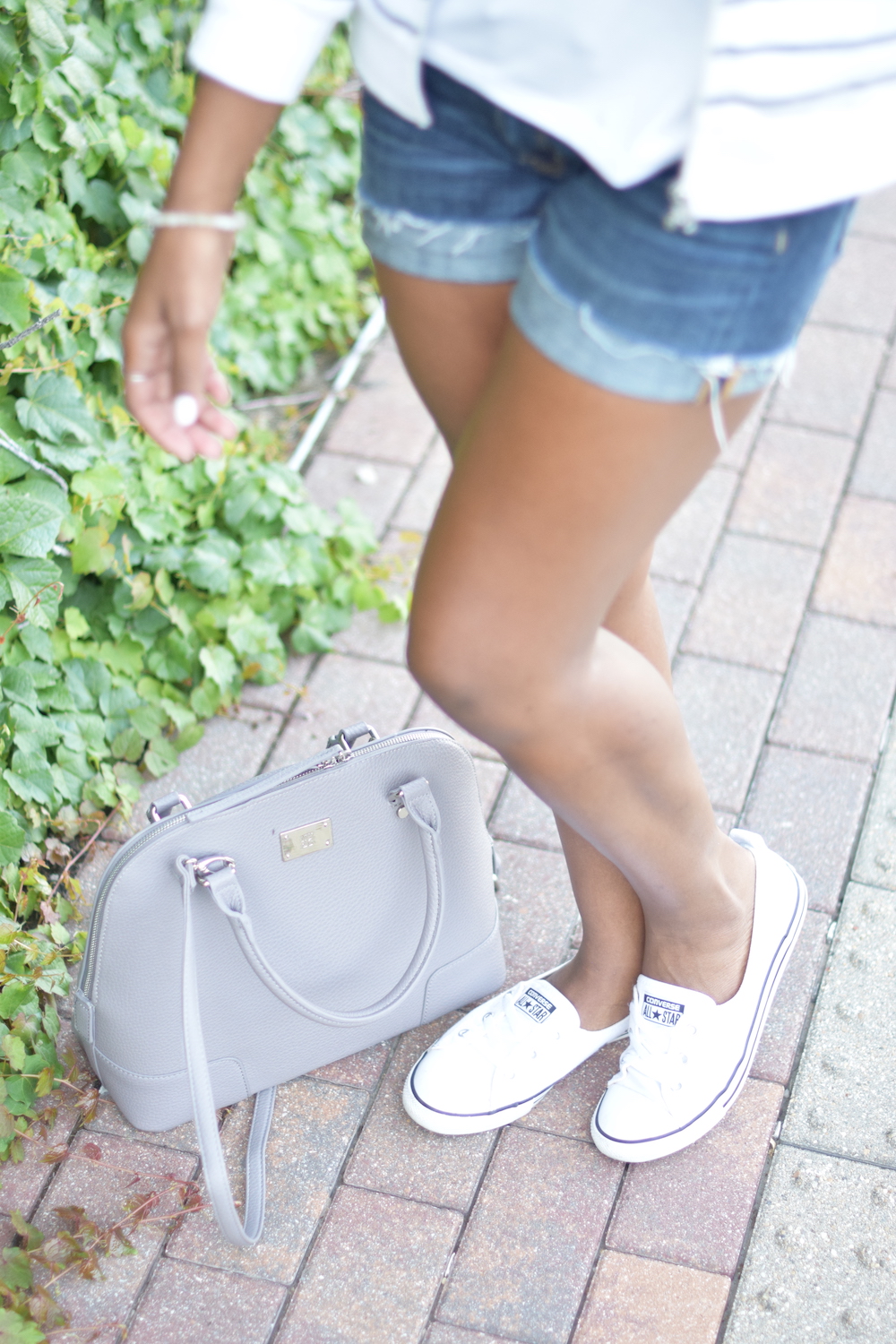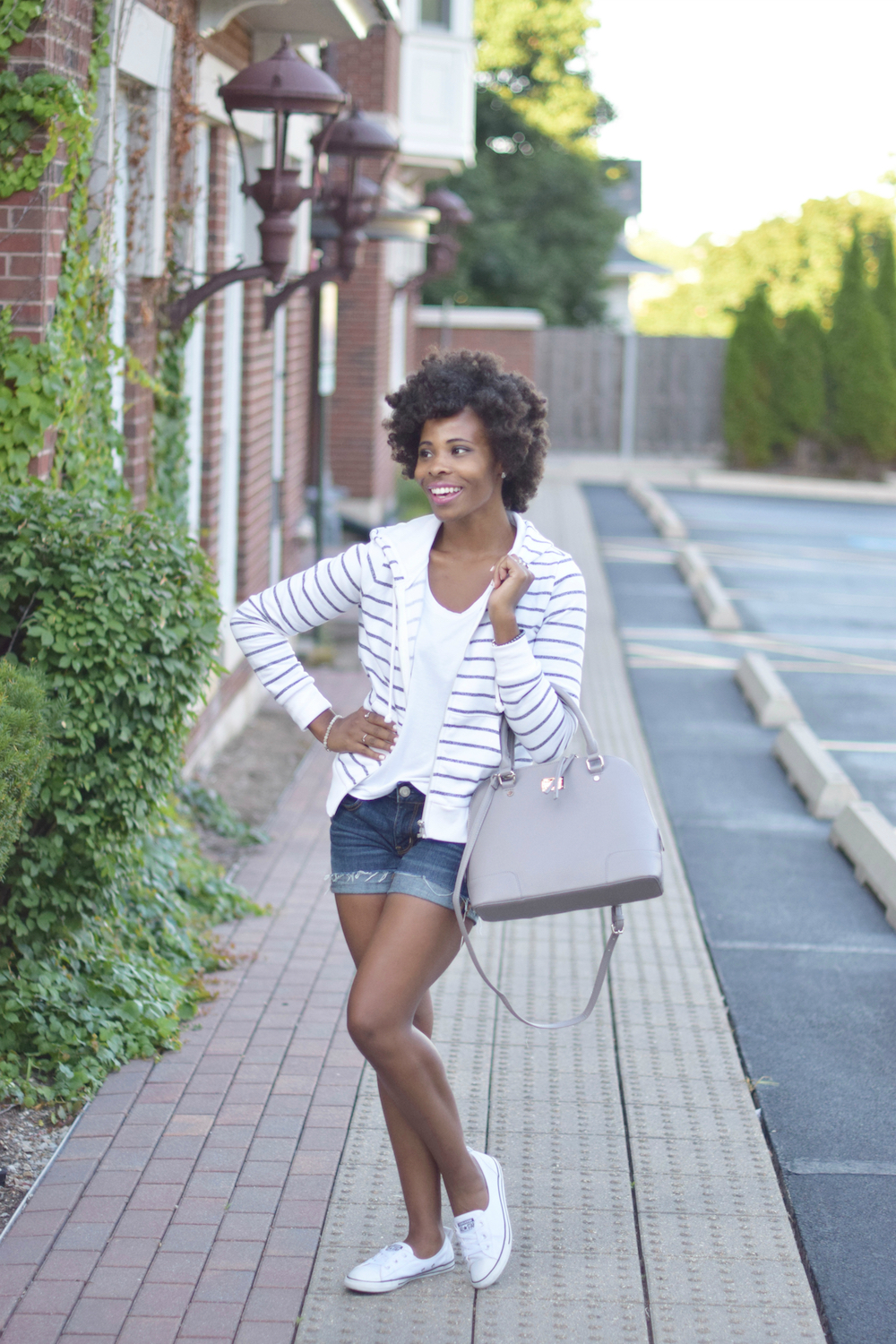 Striped Zippered Sweatshirt
Tank
Denim Shorts
Sneakers (similar)
Handbag (similar: here & here)
Happy Thursday! How's your week? I've been quite busy. We're already ending June, and I can barely believe it. Does summer always fly by this fast?
In the Chicago area, we've mostly had hot days of June. Except, Tuesday was a bit cooler. (I wanted to get this outfit post up for yesterday morning, but on Tuesday night, after David snapped these photos, he came over for dinner. I made chicken nachos and we relaxed together for a while. By the time I got around to creating this post, I was falling asleep at the keyboard, and called it quits by 1AM.) It was in the 60°s out so very appropriate weather to wear some shorts, a tee, and a zippered sweatshirt.
What I love about my look is, while it's not quite as red, white and blue patriotic as my previously posted outfit, it's still subtly festive enough for the fourth.
Did you notice I'm carrying a handbag? I find purses appealing. However, I don't have the cash flow to drop $500+ on a handbag. So my usual purse is a sensible and inexpensive grey one from Target. This past weekend, however, I was out shopping and stopped into New York & Co. Their purse selection isn't Celine, Chanel, Chloe, YSL, or even Henri Bendel or Kate Spade… But they do make very nice looking purses. If you're not rough with a "vegan" and under $100 bag, then it will probably last you for several seasons, if not years. So I scooped up 3 bags from New York & Company. Each bag was on sale and cost me $40 or less. And like my grey handbag, they all look exquisite.
I won't be posting here before the 4th of July. But you can find me on Snapchat: PrettyPerfect89 or Instagram: @ambershann0n. Definitely check in with me next week, I'll be sharing some cool news! Have a wonderful holiday weekend!
With Style & Love,
♥
Amber