Happy Friday! Alena's birthday is tomorrow and mine is on Sunday…hooray!
Today is the first day of spring, and summer is coming…but I just bought a bunch of mugs…
Have you seen Chapter's Indigo's selection of Novelty Mugs!?? I've known about them for a while… but recently, they've had a lot of really cute ones in stock. The other day, I pinned a bunch to my Kitchen Board on Pinterest, and waited… I waited because today through Sunday they have a 15% off deal going on!
To save 15% off at Chapter's Indigo use online code: 15OFFWEEKENDS
It's a great deal! I bought 8 mugs, so using that deal helped me save, which is always great! Although I bought a bunch, here are the ones I am most excited about: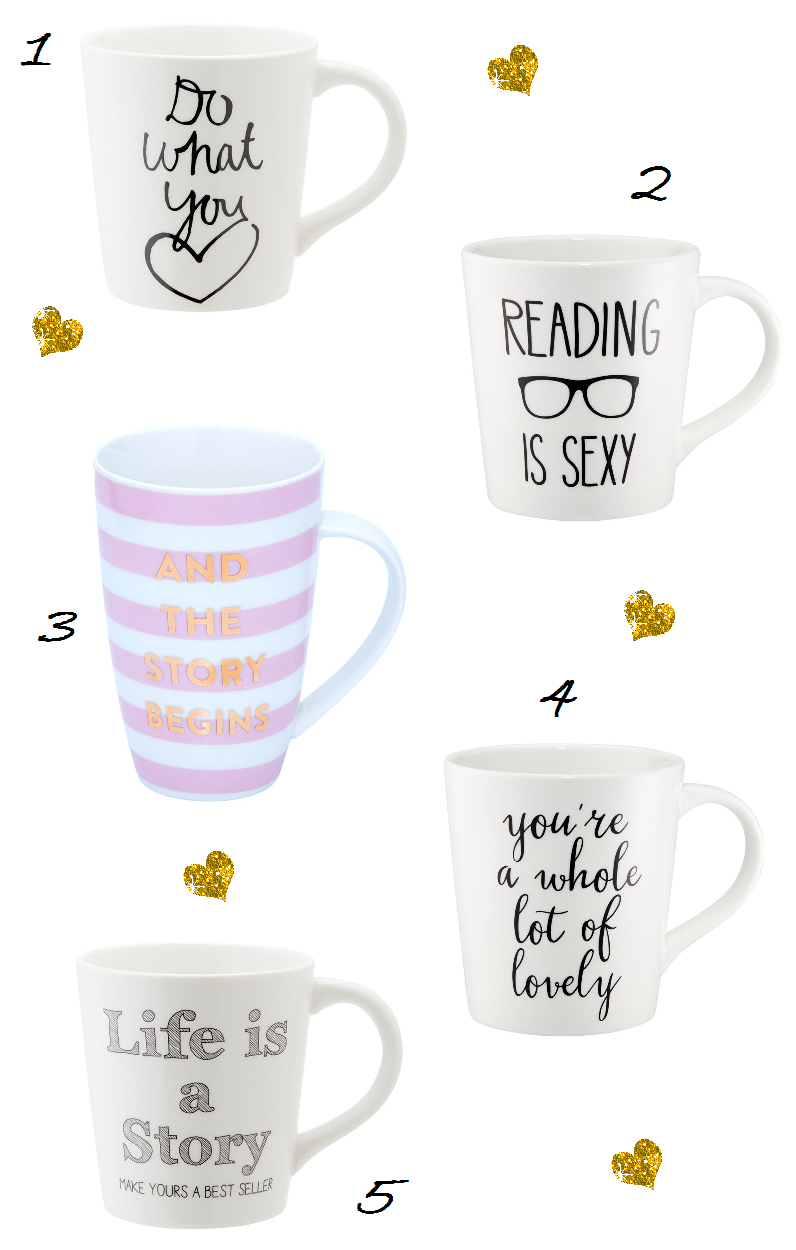 1  /  2  /  3  /  4  /  5
To save 15% off at Chapter's Indigo use online code: 15OFFWEEKENDS
Have a great weekend!
Xo,
Amber