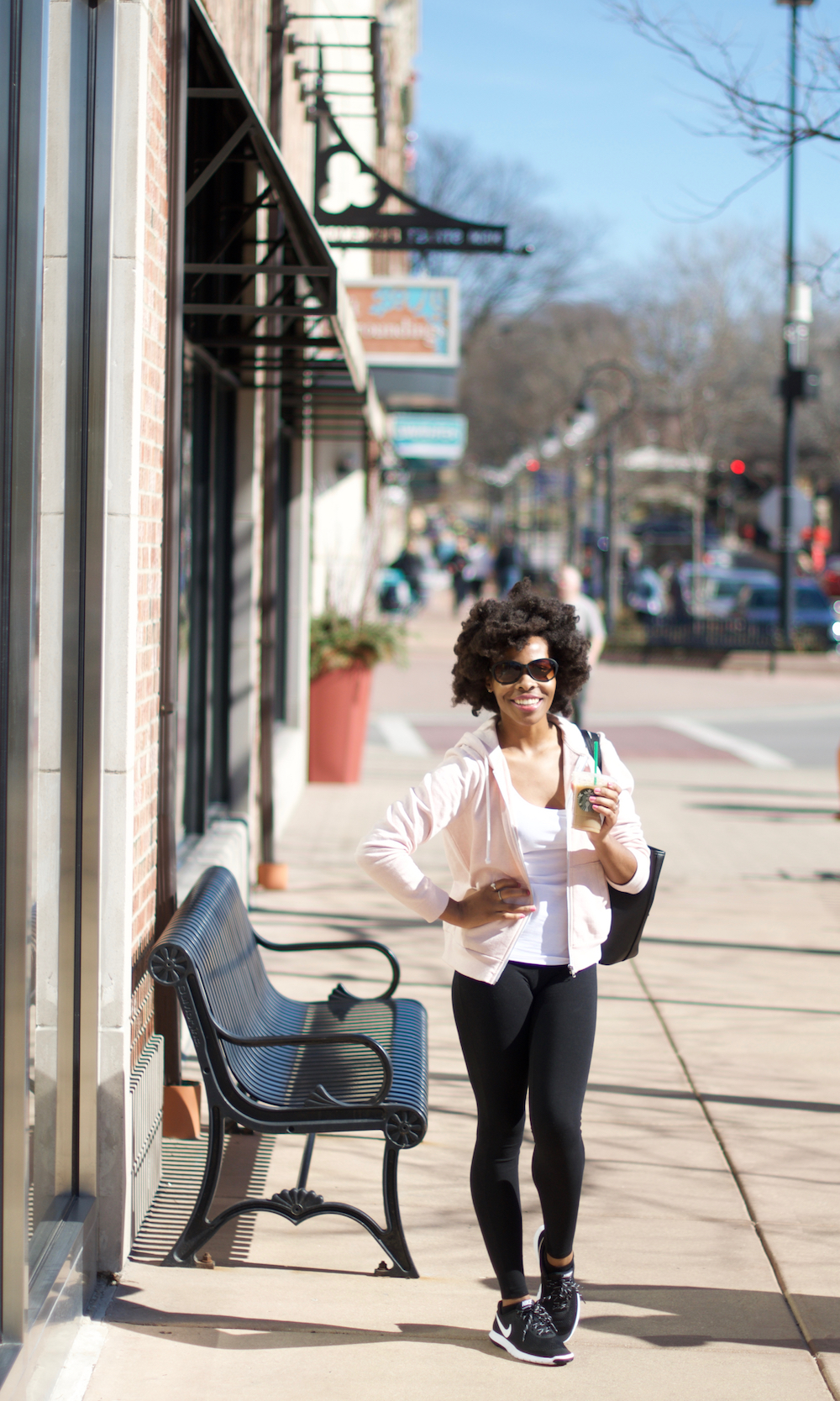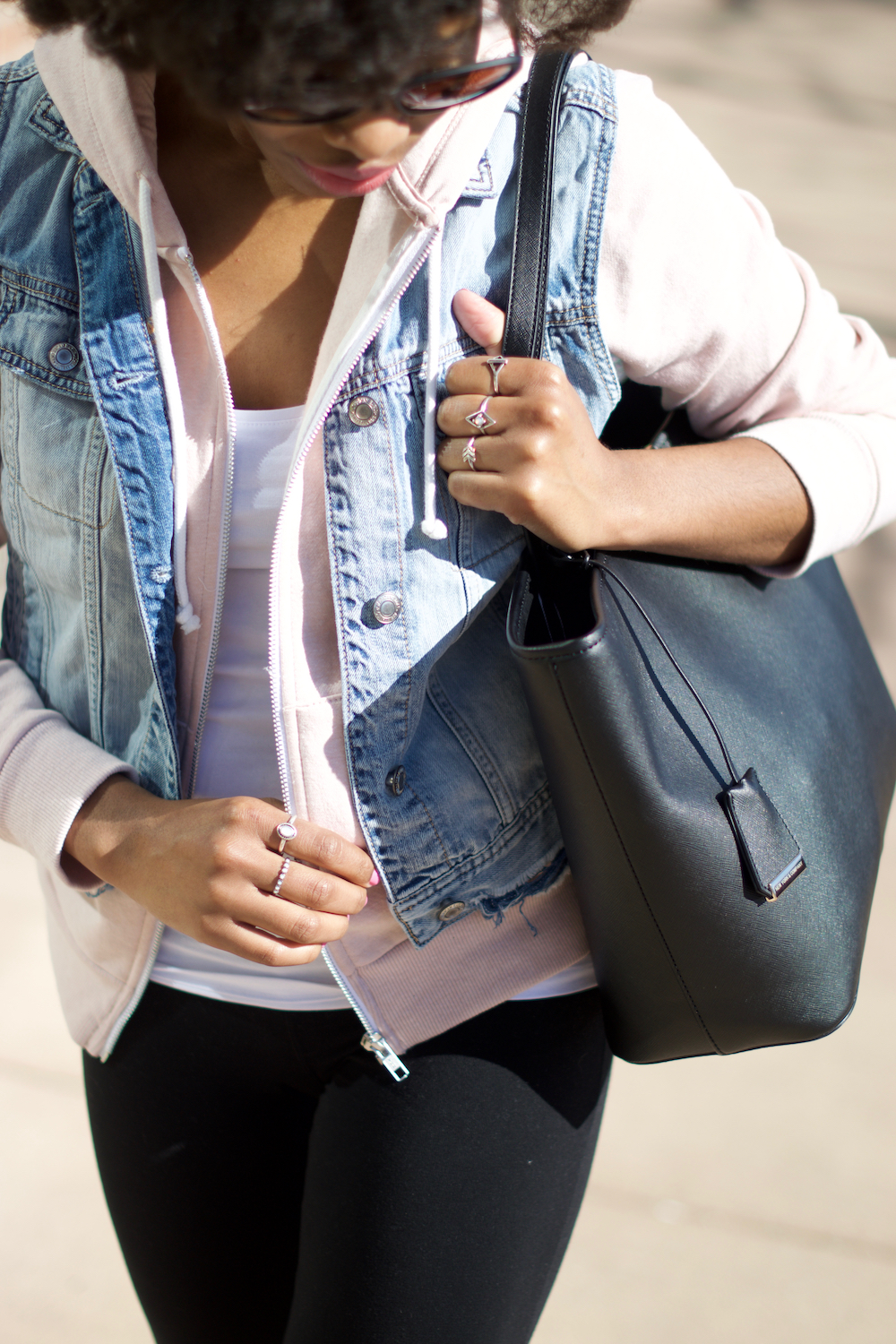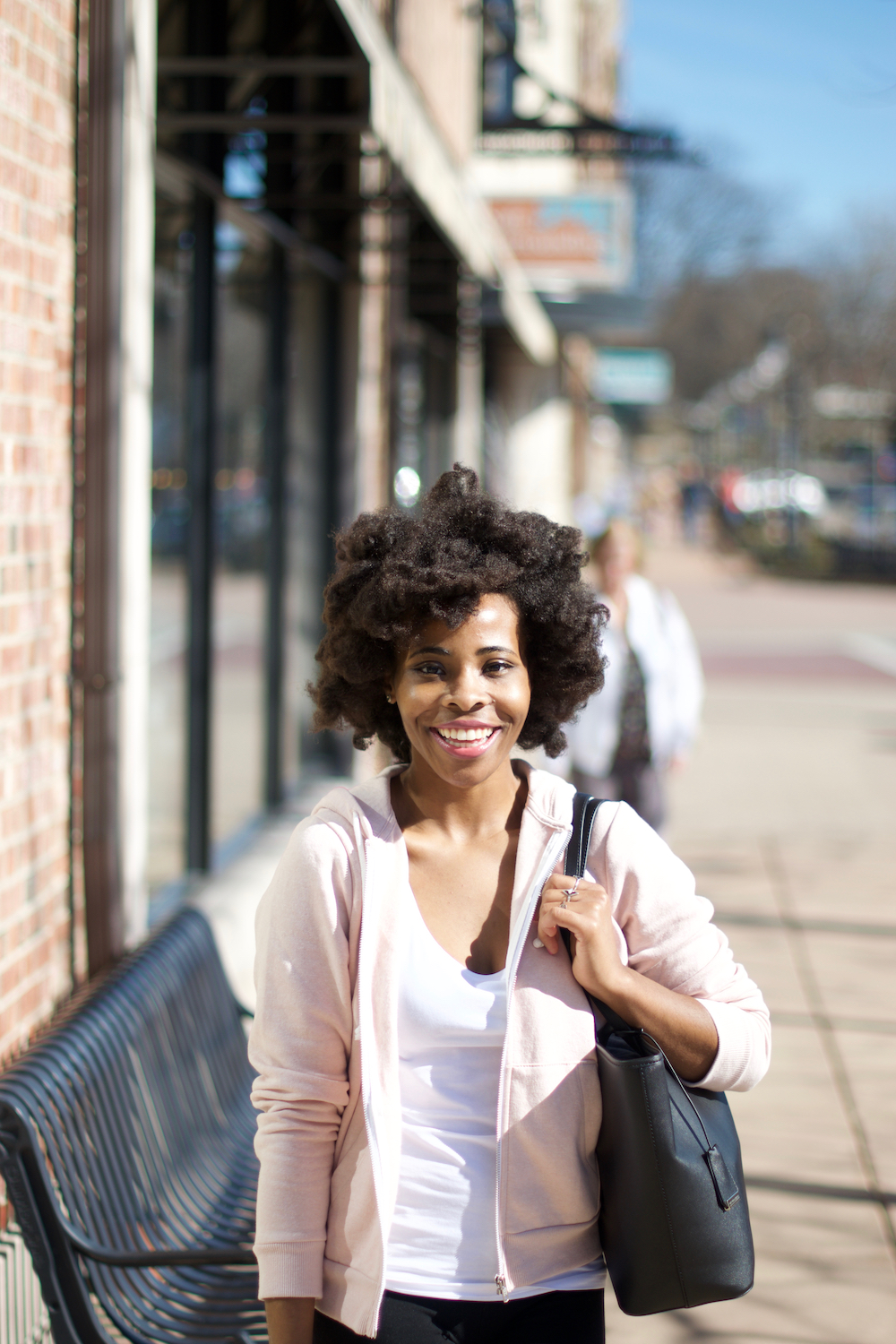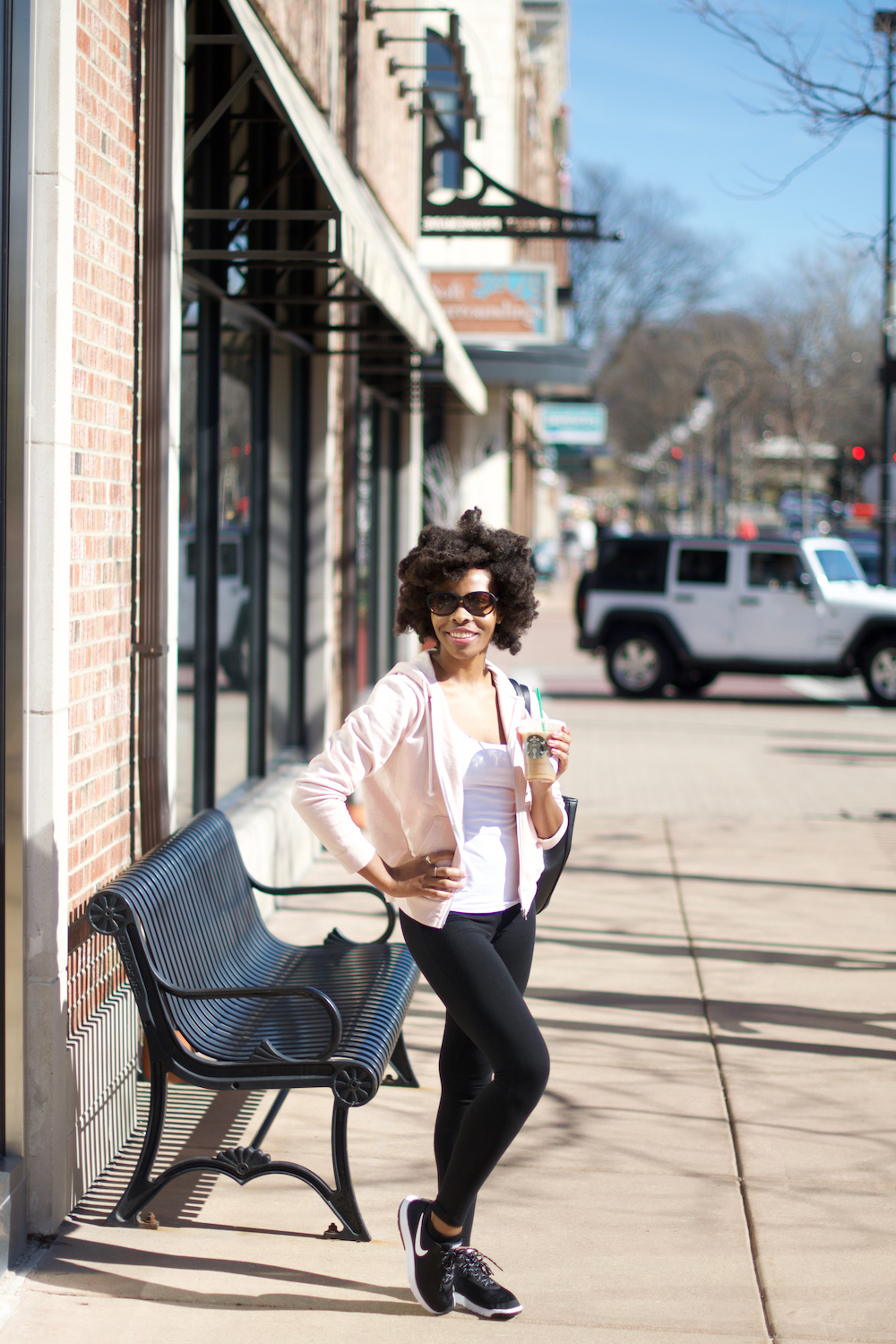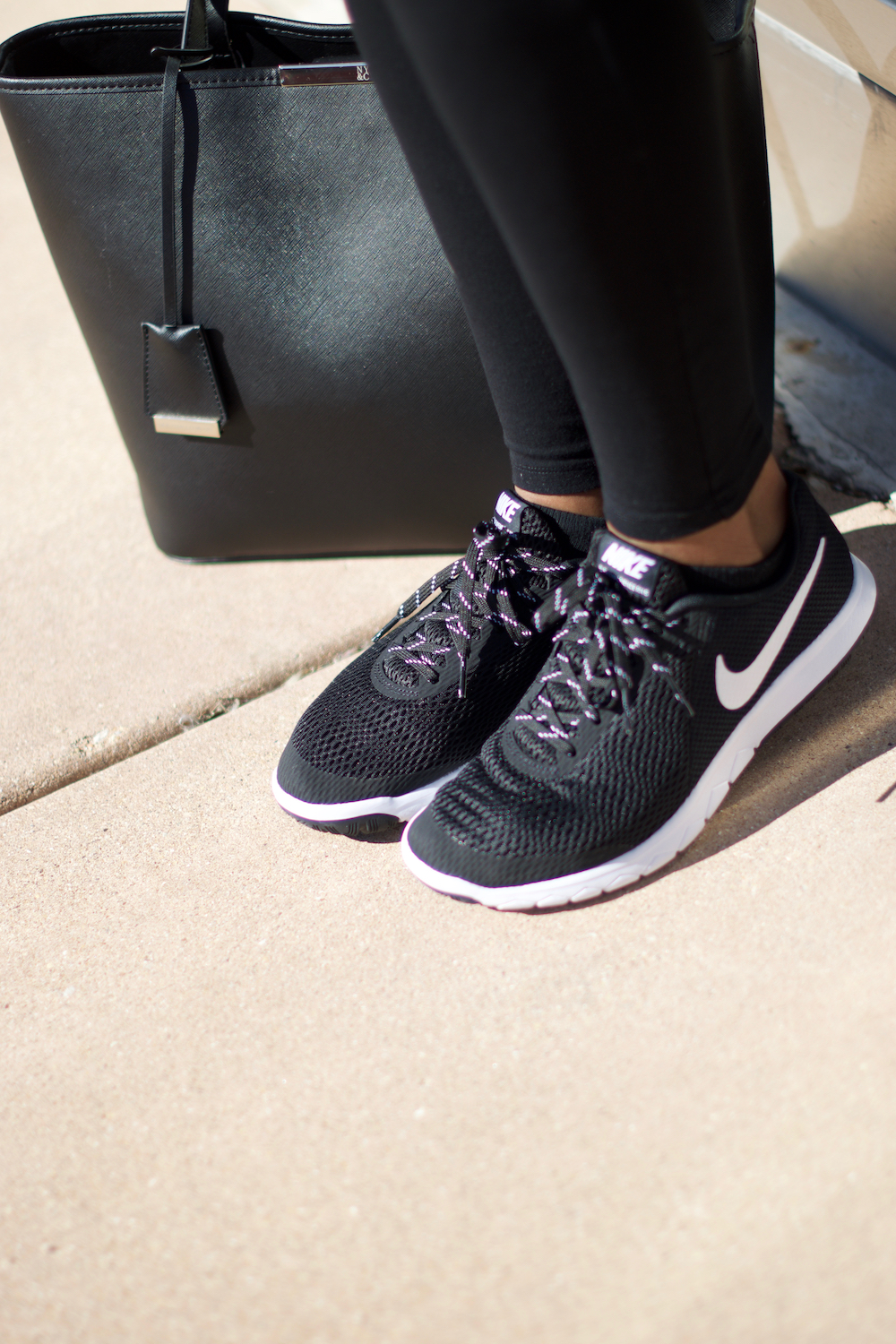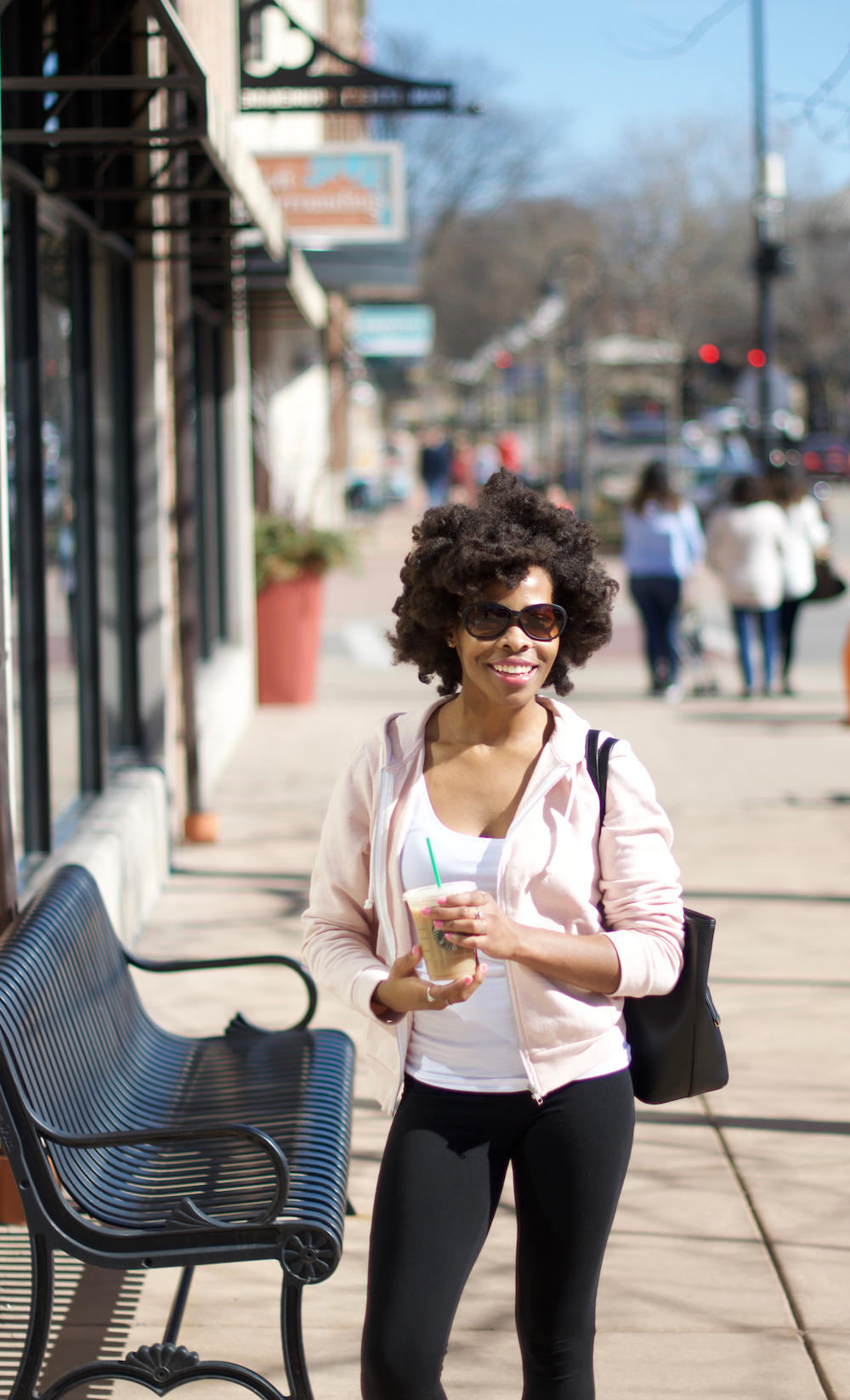 Hooded Sweatshirt
Tank
Denim Vest
Leggings
Nike Flex
Tote Bag
Sunglasses (c/o)
Rings
Hello lovelies and happy Thursday! The weekend is right around the corner and I am so thrilled! Looking for something cute and comfy to wear this weekend? My outfit from this past weekend on Sunday (with the blush pink hooded sweatshirt, white tank, black leggings and black + white Nikes) makes for the perfect weekend wear look.
This past weekend was so super busy, but loads of fun!… Friday night, David and I went to dinner at The Turf Room to celebrate meeting one year ago, then we went out for drinks with friends.
Saturday during the day, we went to Bien Trucha's 'Lil Donkeys for delicious daytime burritos. It was in the 60s, near 70, all weekend and even though the weather was gorgeous on Saturday, after devouring a delicious burrito, I took a nice siesta! On Saturday night, David and I headed to the city to celebrate a friend's birthday. We went to Emporium for drinks and then David and I ventured off for tacos and guacamole at one of our favorite Mexican restaurants in Wicker Park called Big Star. Seriously, if you're ever in Chicago and looking for Mexican food, particularly when it's nice out because they have the best patio, you must check out Big Star… then grab a doughnut from Stan's Doughnuts right across the street.
When Sunday rolled around, David and I met a friend at Q-BBQ for their weekend brunch menu. I had their chicken and waffle… it was good, very sweet, but quite tasty! Since the weather was super nice, David and I strolled around the downtown Naperville area. In my early twenties, I used to have nights out in Naperville, but into my mid-twenties, I got tired of the area. Recently, when I've been in downtown Naperville, I've loved the shopping scene and nice restaurants for a good dinner and a nice martini. After visiting on Sunday, I see that the area's newer developments are very appealing. A new hotel called Hotel Indigo recently opened up and it looks like the perfect spot for a staycation. There are some new restaurants in the area that I am looking forward to trying including Empire and Quibo (part of Bien Trucha's restaurant group!).
Monday was President's Day, so Alena and I enjoyed the day off together. We went to the party store to shop around for invitations for her upcoming Neon Birthday Party and then I spent a huge part of the day organizing and being productive. I wish every weekend could be a 3 day weekend filled with fun and productivity!
This coming weekend, on Saturday, Alena has her first ever dance competition. Follow me on Snapchat or Instagram's Instastories to see the updates of her first competition! What's on your weekend agenda?
With Style & Love,
♥
Amber