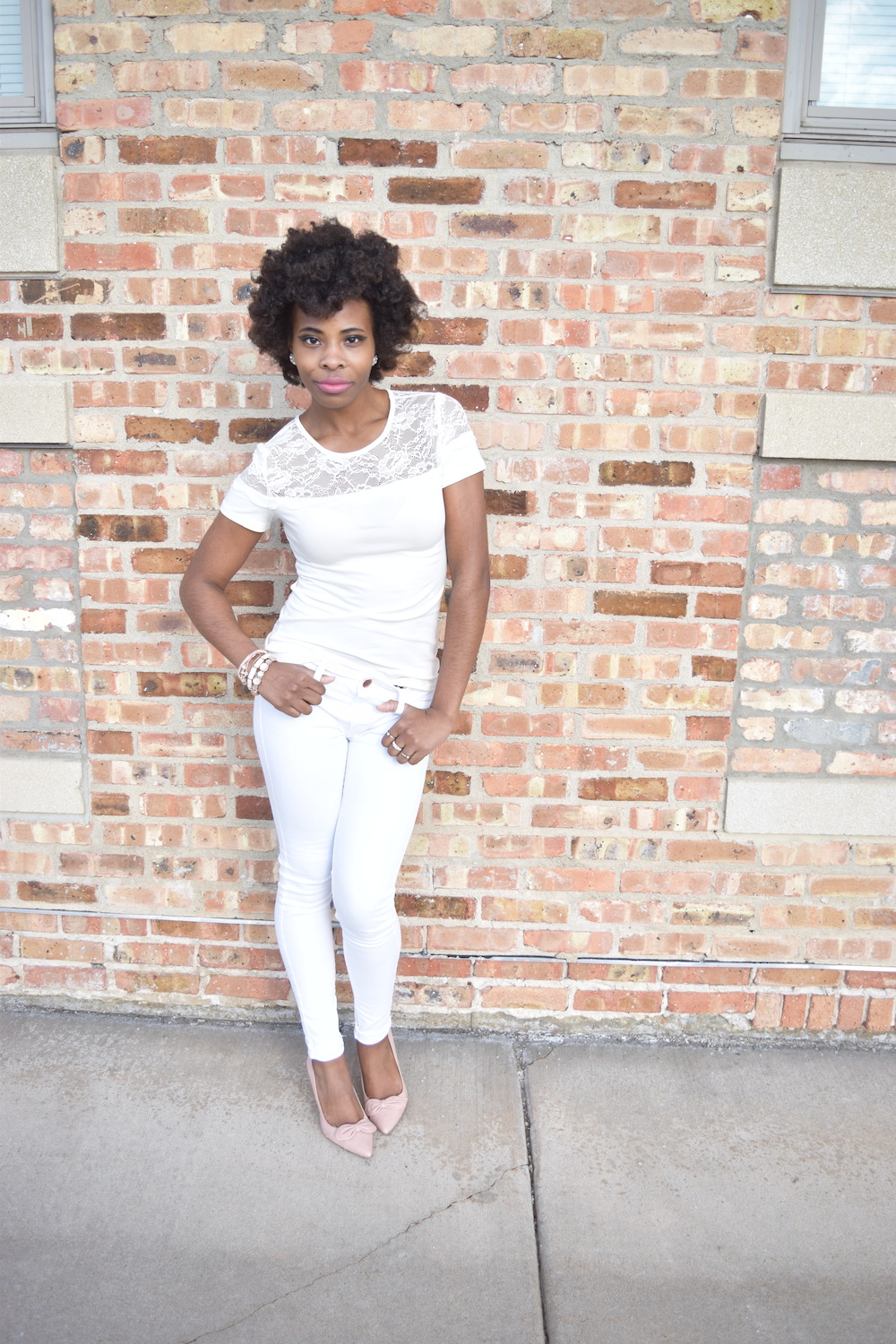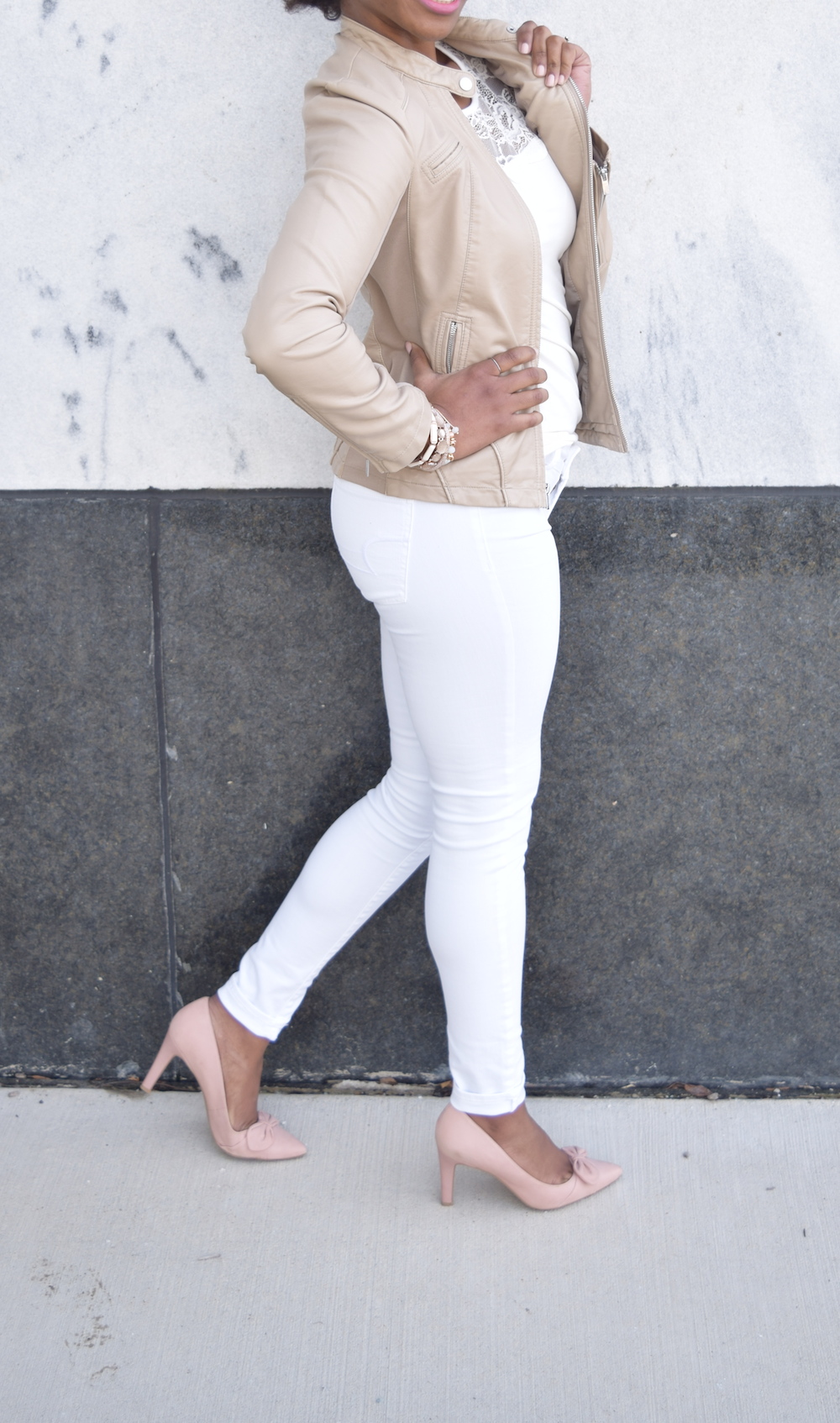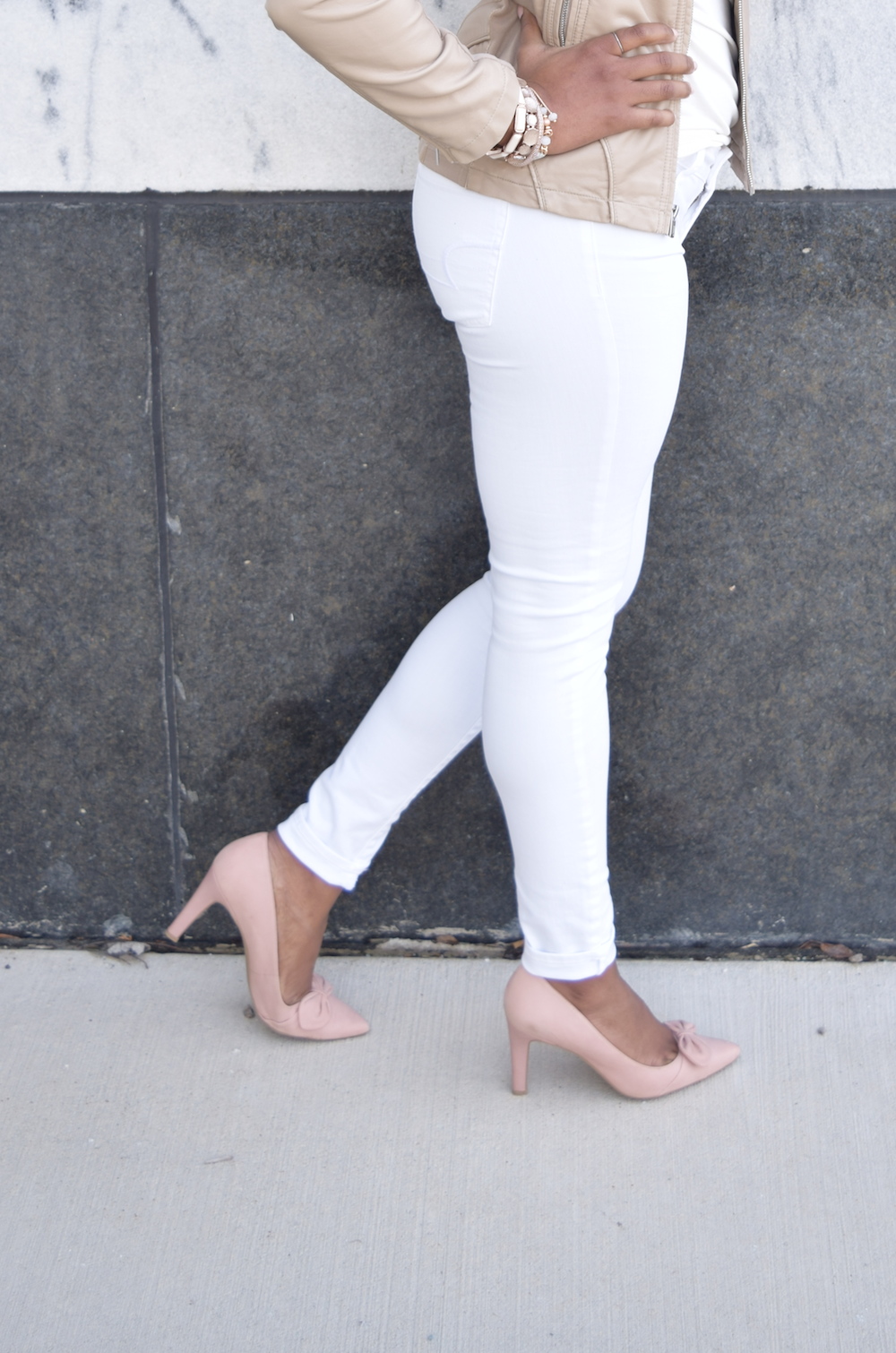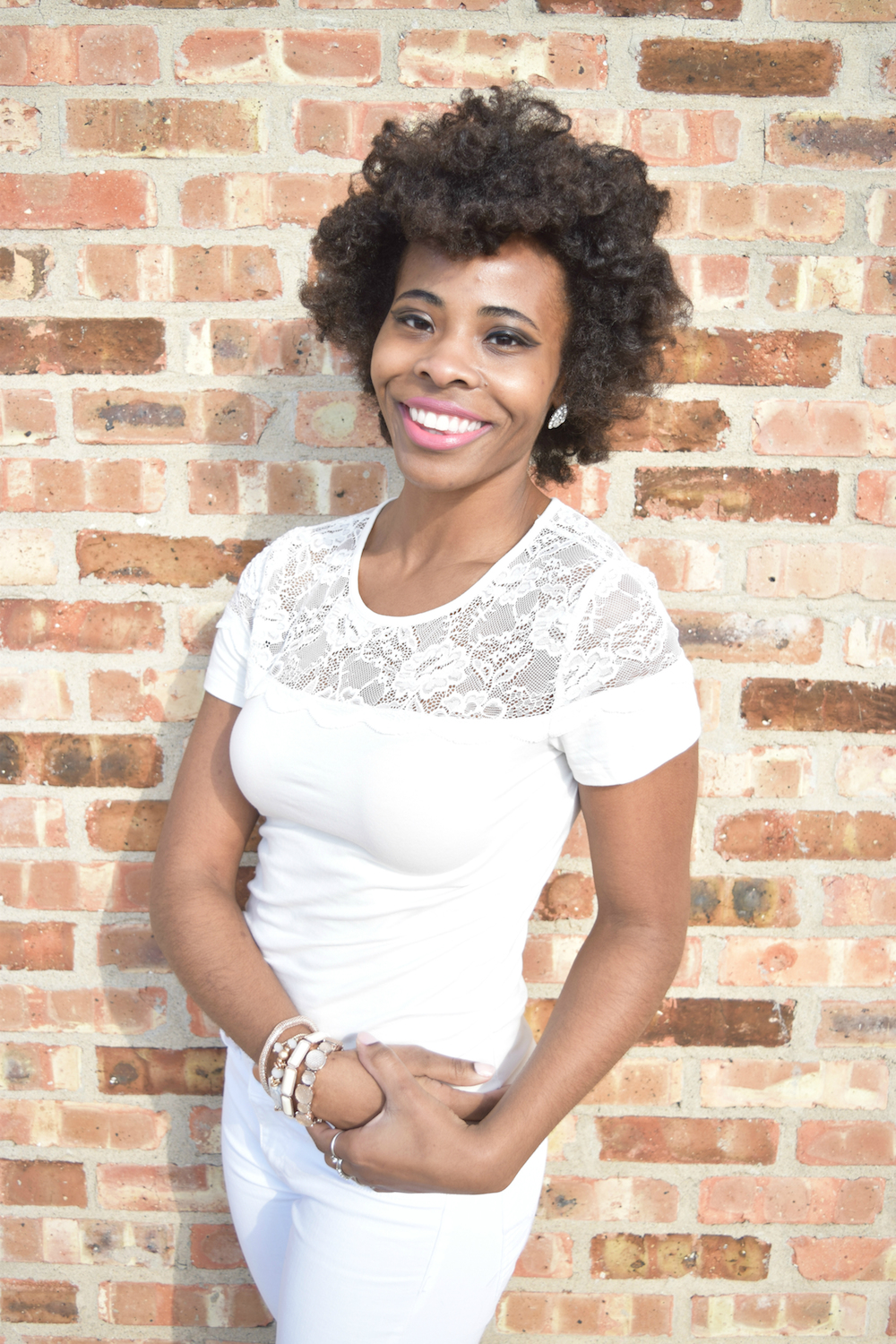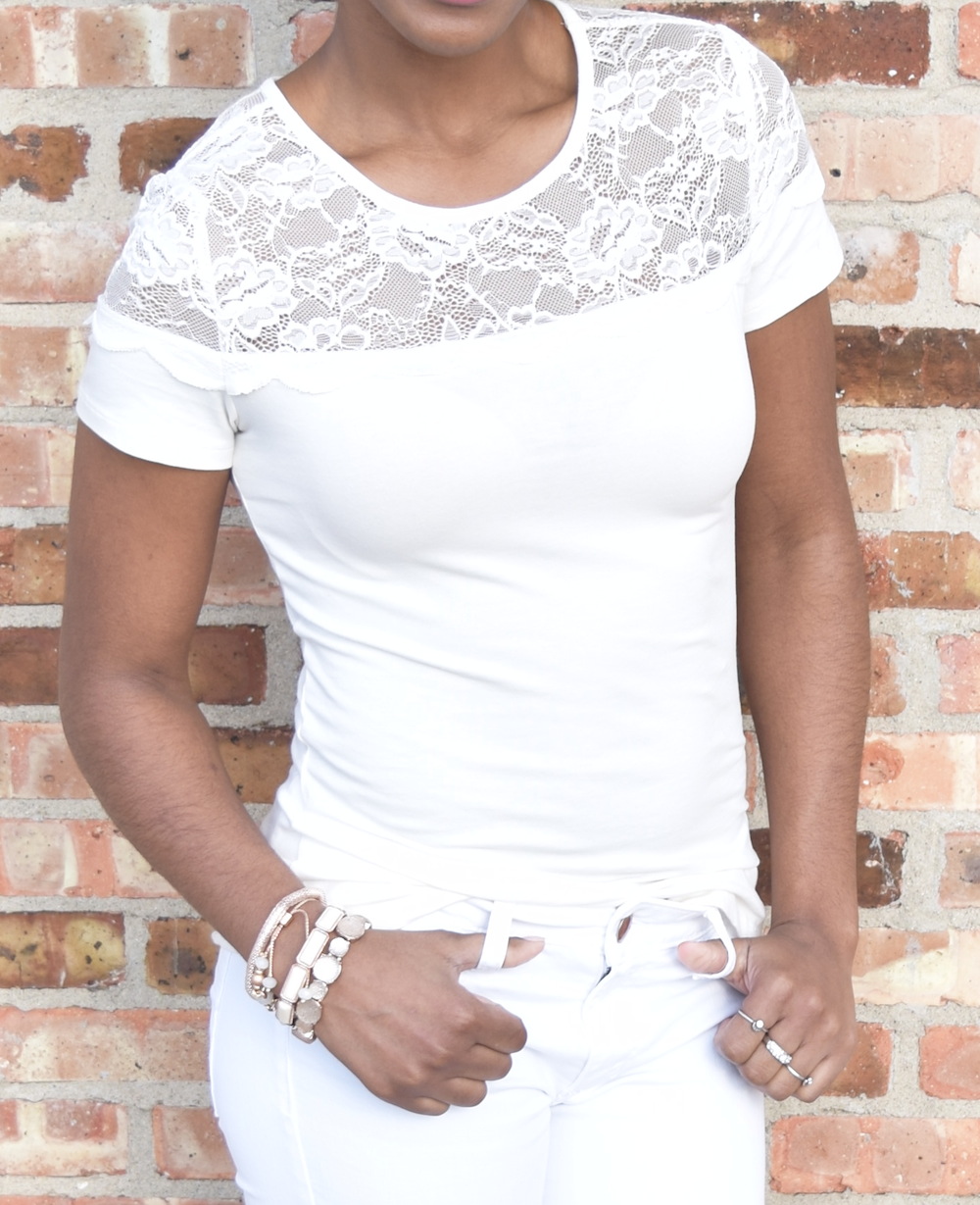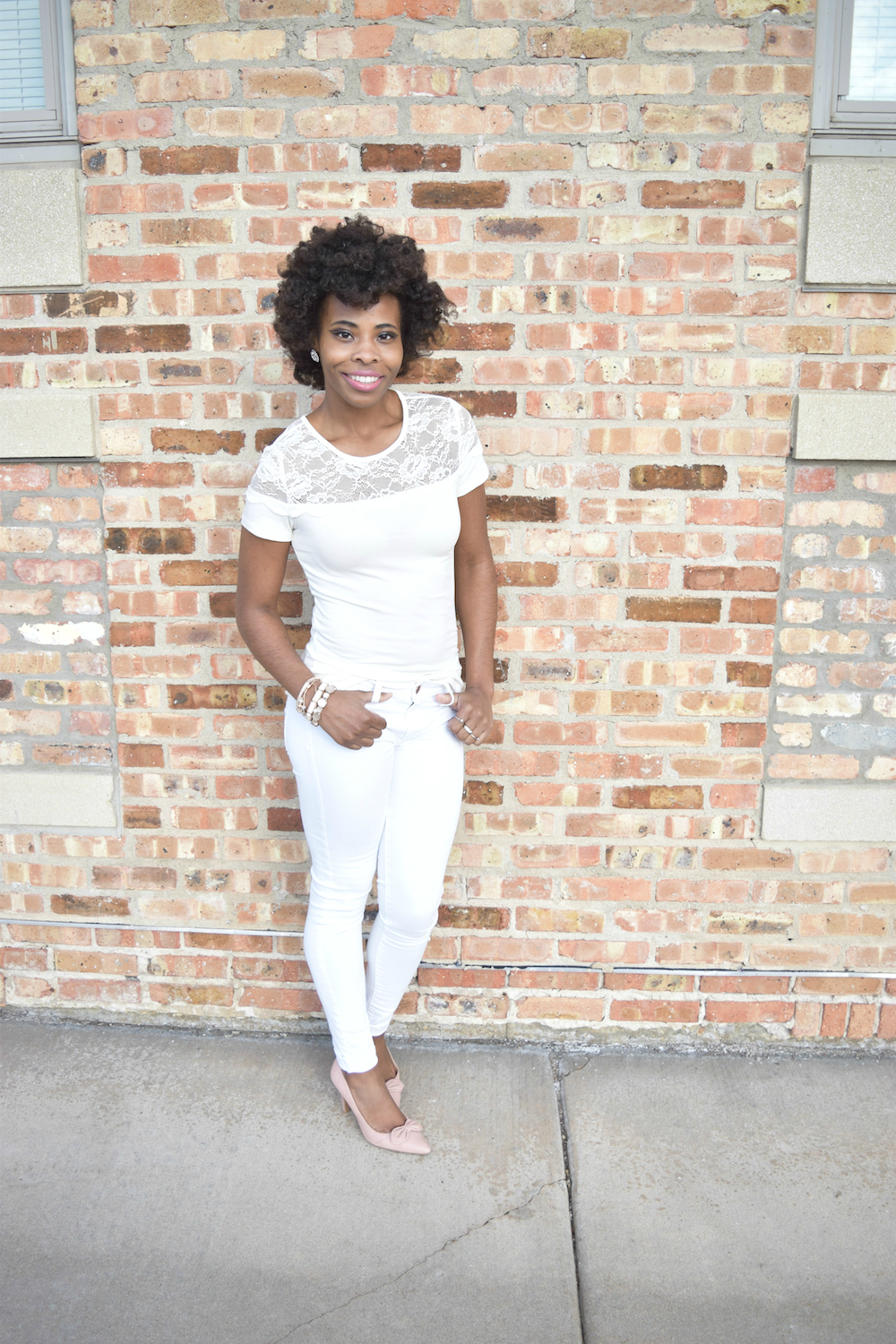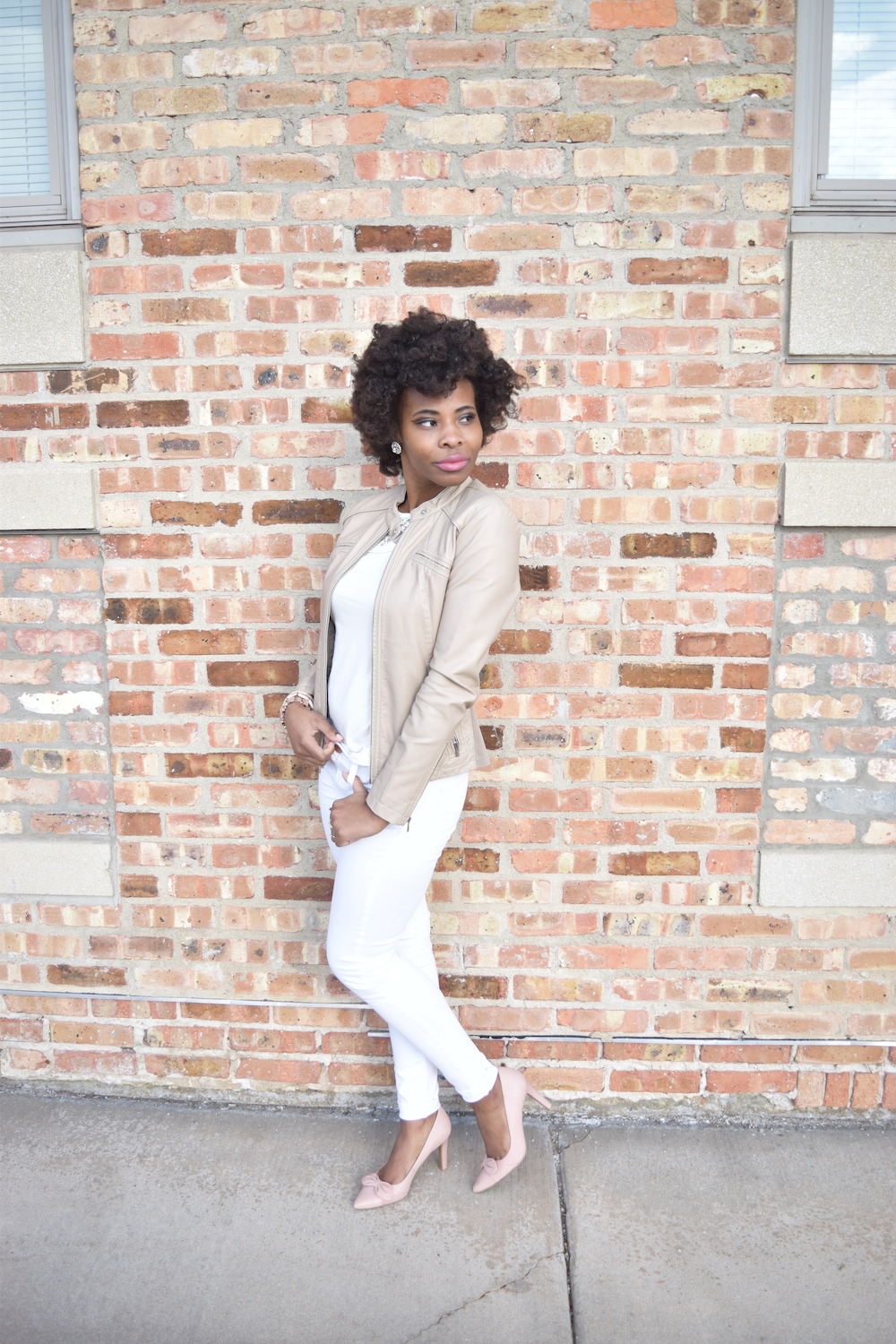 Tee | White Denims | Jacket | Pumps |Lipstick: Revlon "Sassy Mauve" | Nail Polish: OPI "Bubble Bath"
Hello, hello! How was your weekend? My weekend was so low key! I was extremely motivated to stay in bed and catch up on my guilty pleasure TV shows (like The Real Housewives and Vanderpump Rules). The busiest moments of my weekend included going to the gym, baking cupcakes, doing a little work for a social media coordinator job that I recently started, and taking my daughter to see: Zootopia.
Zootopia was super cute!! We went to Studio Movie Grill, a movie theater and restaurant combo concept (my fave way to watch in-theater movies!). I had no idea what Zootopia was about. Just recently, Alena started asking to see it. When the movie was over, I was surprised and teary-eyed. There were a lot of positive messages in the film with several strong nods towards political issues that are very prevalent in our society. Zootopia is worth seeing, and I think it was a good one for kids, especially to build character.
Have you seen any good movies lately? The Batman vs. Superman movie is coming out in a few weeks. I'm going with a big group of friends to celebrate my birthday. Any plan to see that one?
♥
Amber