I am trying to save a lot of money this year to pay off my student loans, and put money towards purchasing a home in 2016 (we'll see!)…
So as I talked about in my goals for 2015, I have put some brakes on all the money I used to spend purchasing meals out.
No joke, in 2014, I bought lunch almost every weekday, dinner was purchased out probably 5-6 nights a week, and there were many Starbucks stops and Sunday brunches, too!
Constantly spending money on food is something I definitely regret…but oh well, live & learn!
I also spent money on new bedroom furniture. In my eyes, that wasn't a waste, and I am excited for some upcoming posts in which I will share some of my furniture and decor pieces!
Alright, sorry, I digressed, back to food… I have been cooking a lot more and Pinterest is my main inspiration for new meal ideas.
On my Recipe Board I pinned a pin for Chicken Roll Ups using Pillsbury Crescent Rolls. A couple of weeks ago, I tried out the extremely simple recipe, and it was delicious!
In fact, the recipe was so good, and devoured by the fam, I've already cooked the meal staple a second time.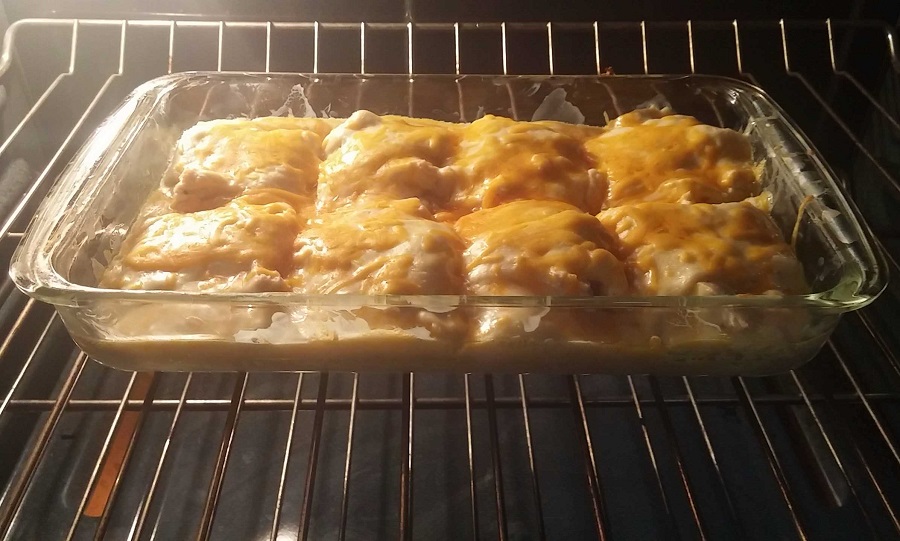 The original recipe is posted here, but I made some modifications…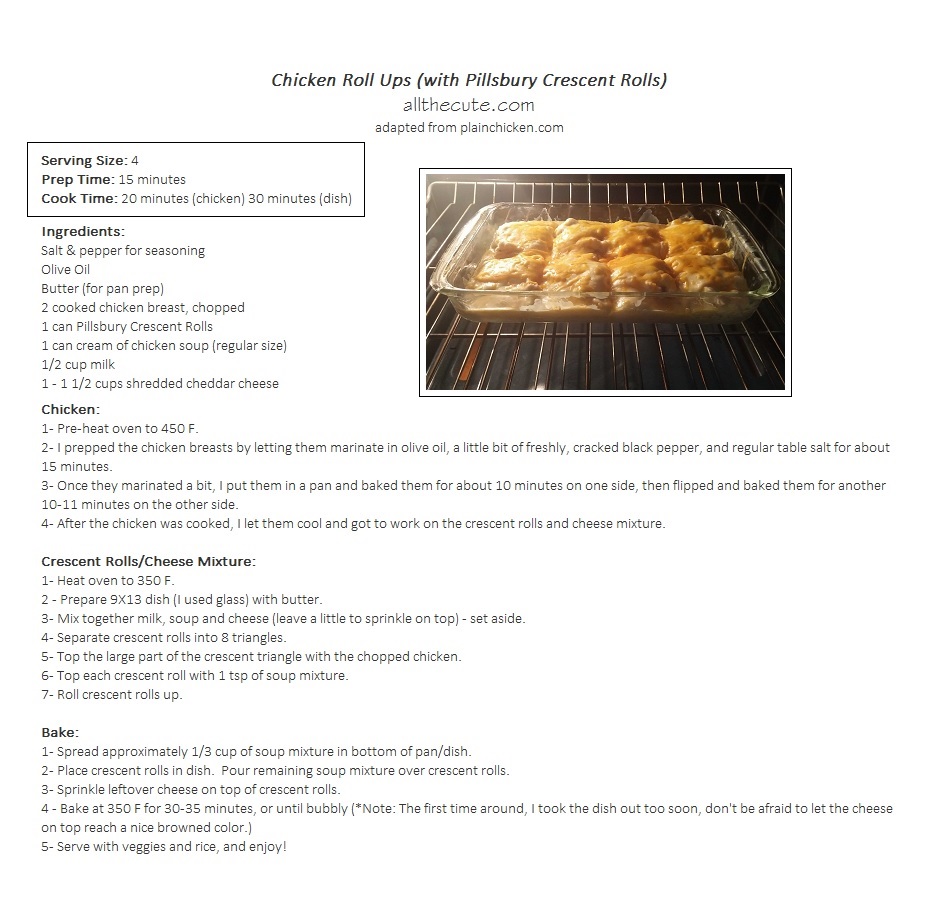 [Click on the image above and open in a separate window for easy printing!]
No joke, the recipe tastes like it took more work than it did…
Just my favorite kind of recipe is one where I can throw a few ingredients together, walk away, come back, and it's done!
What are some new recipes you've tried lately? Are there any recipes that are simple and I absolutely need to make?
xo,
Amber