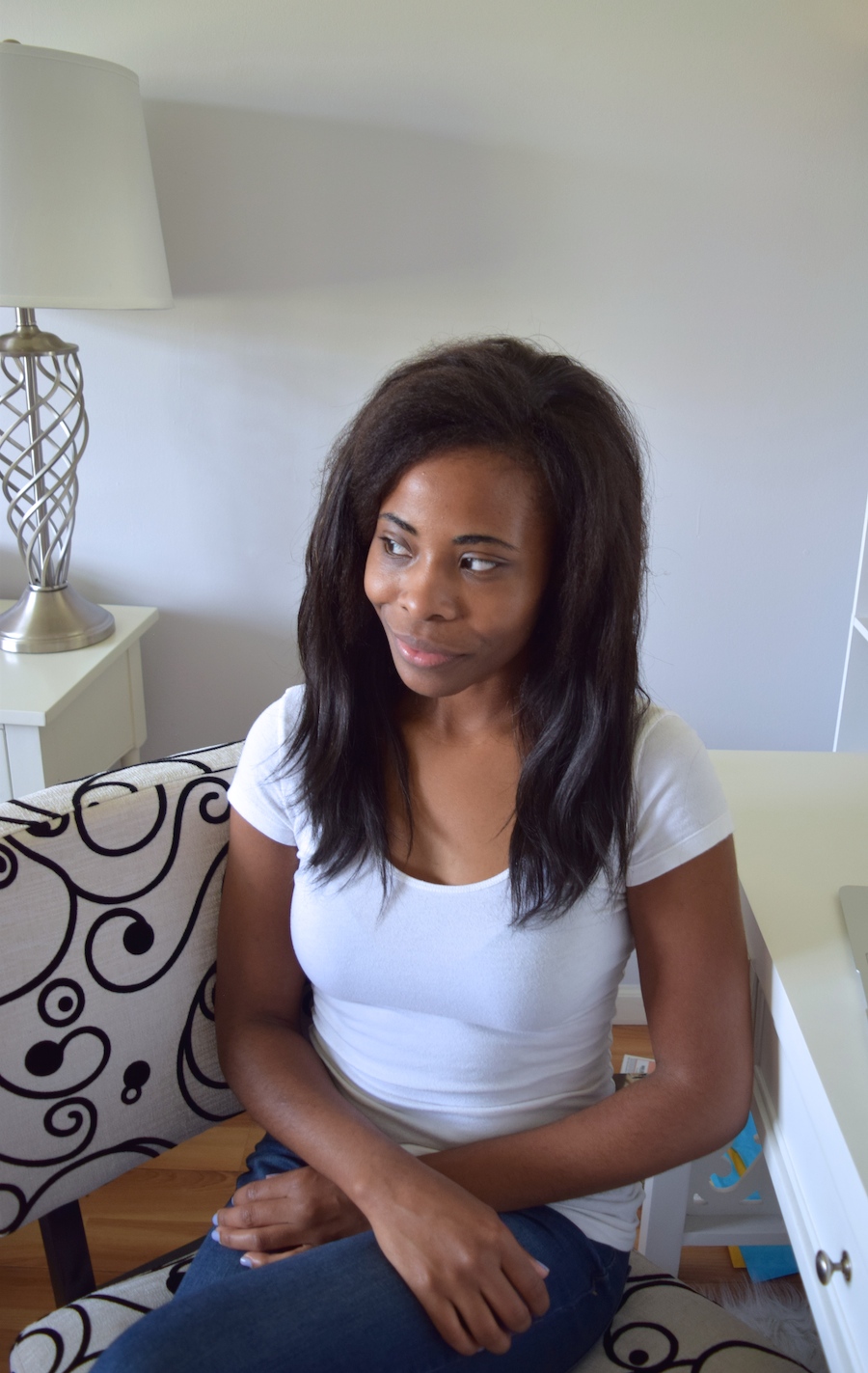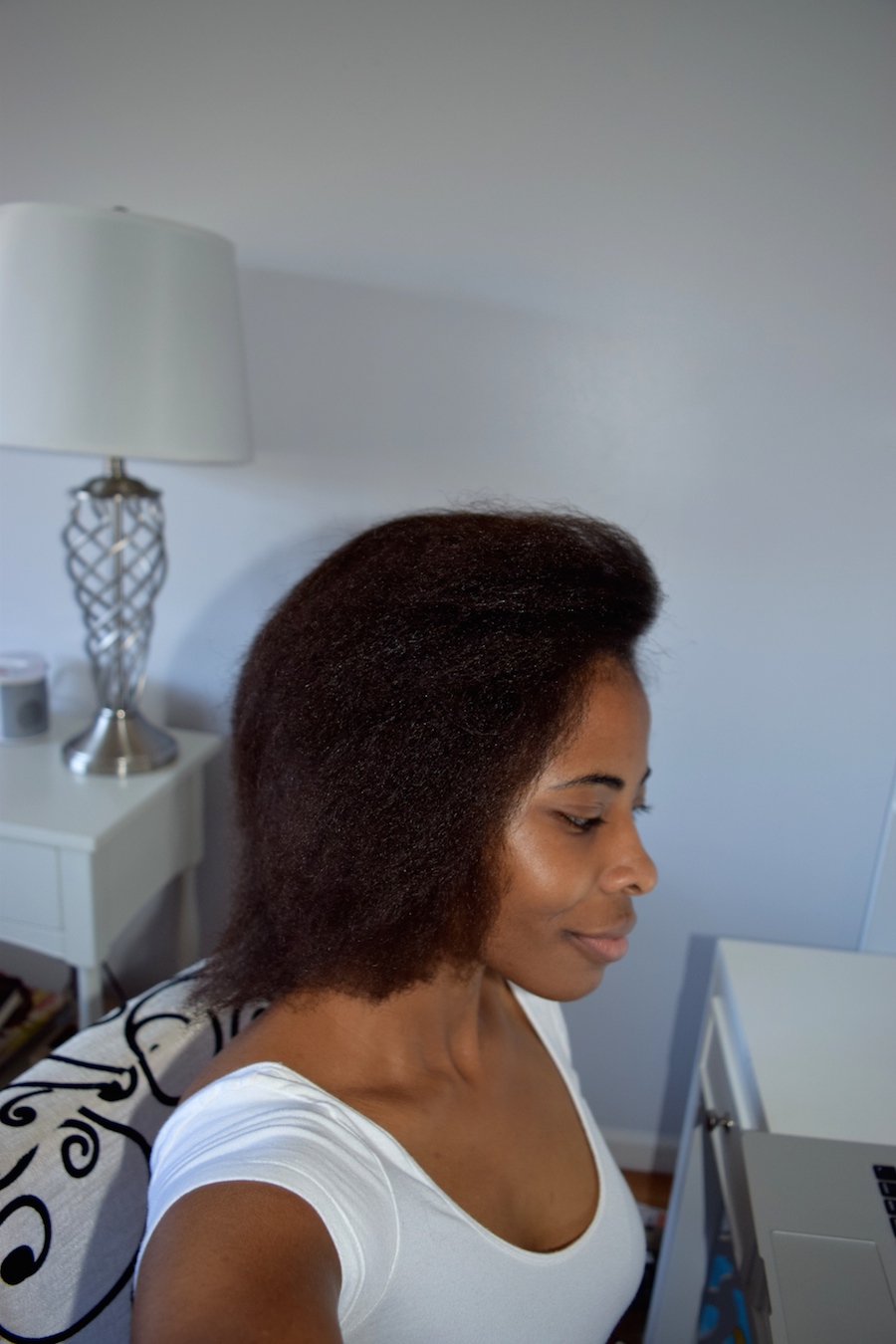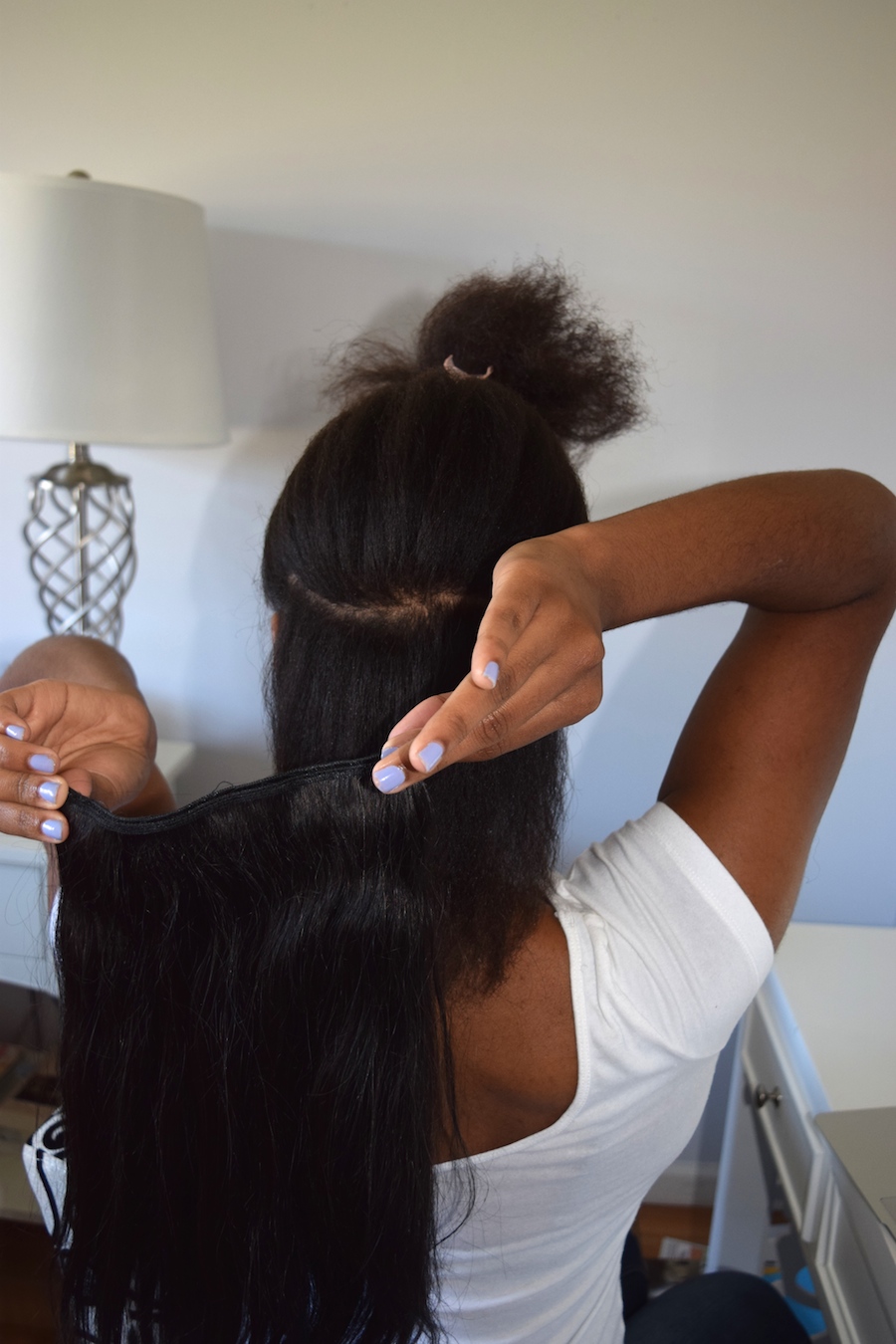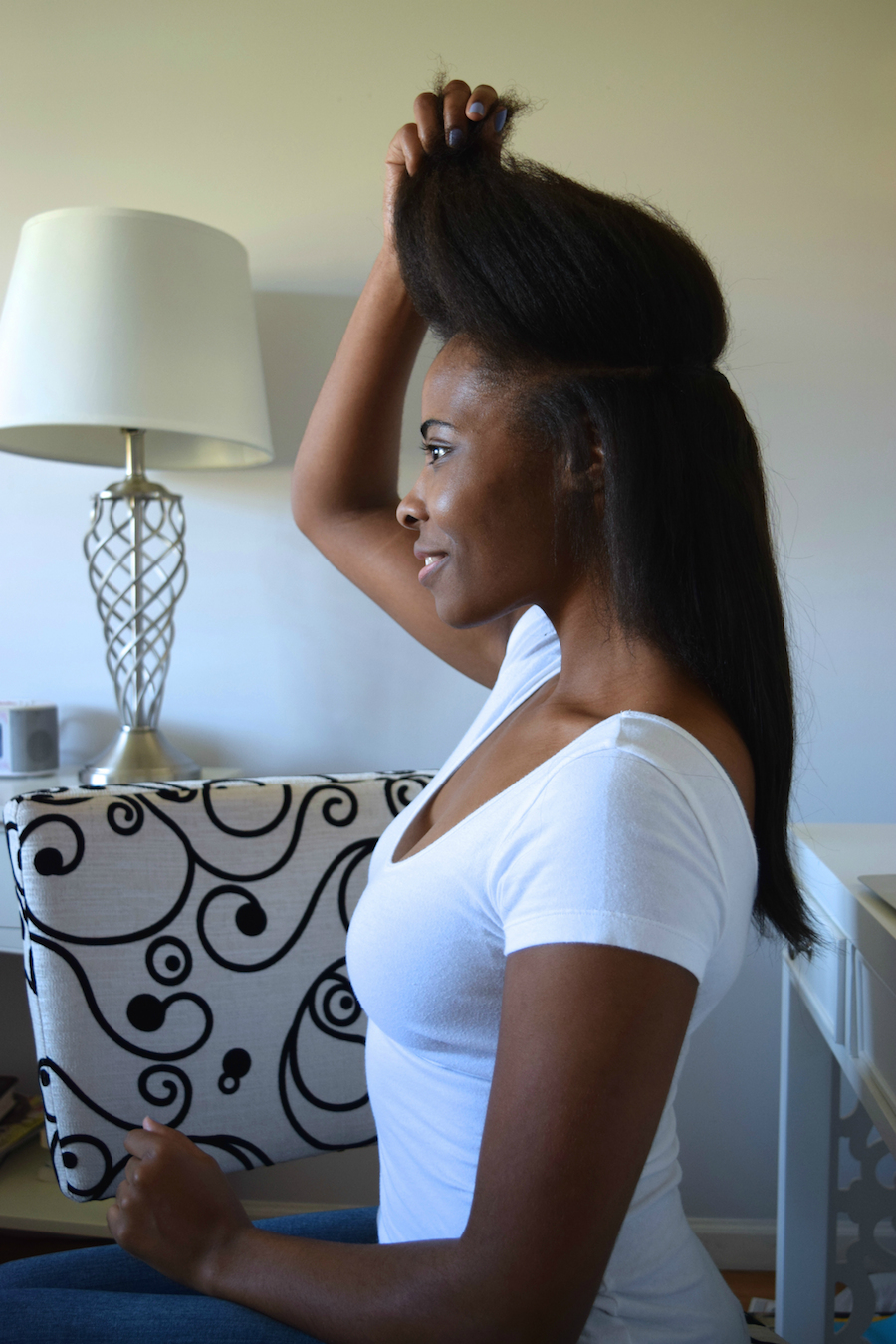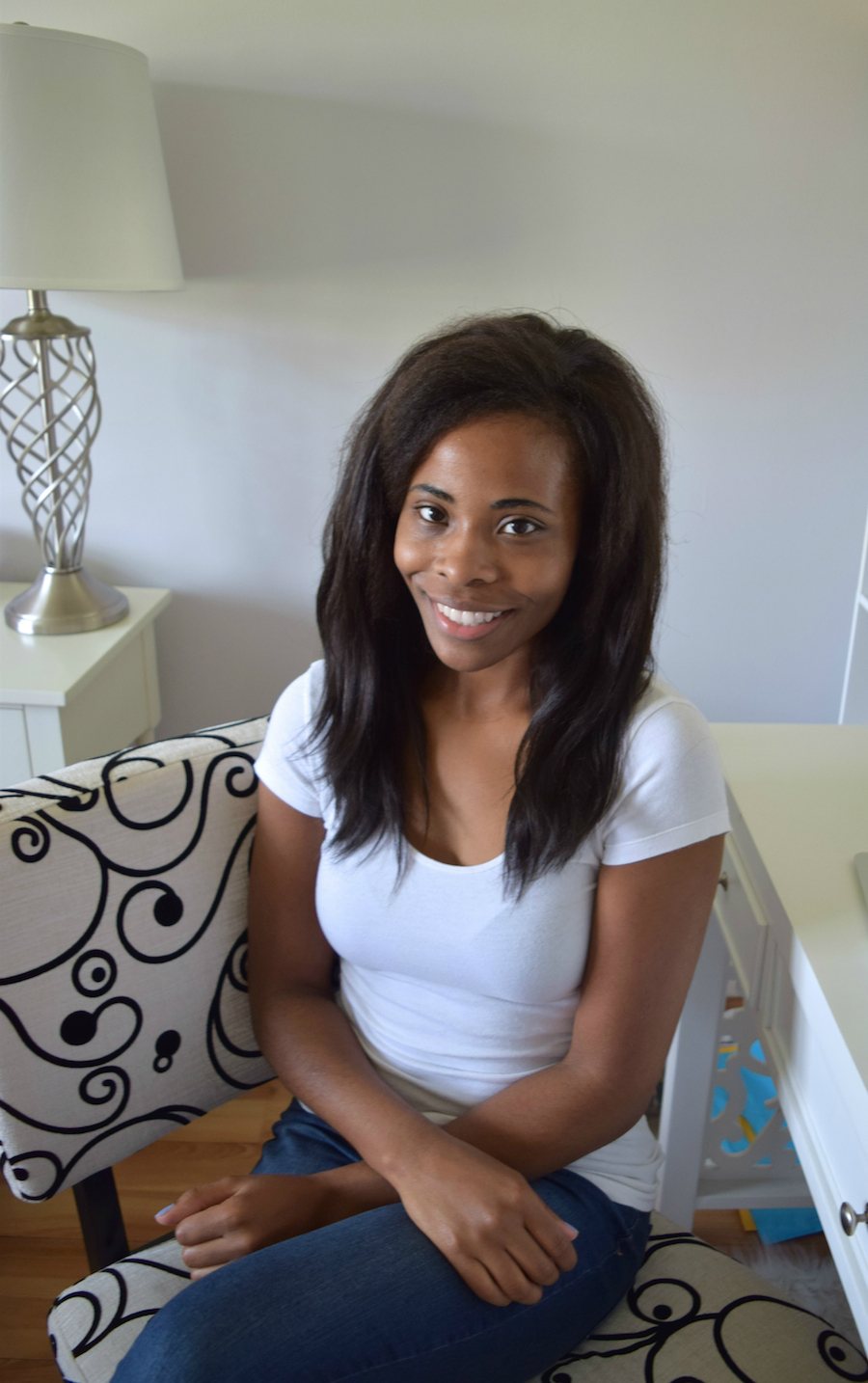 I haven't done a beauty/hair post in a while (you can see my last one: here). I am excited to chat about my hairstyle in this post, and introduce you to Irresistible Me, who supplied these awesome hair extensions!
To wear these clip-in hair extensions:
First, I straightened my incredibly curly hair.
Then, I worked to apply the clip-in extensions in my hair, section by section.
The clip-ins I selected came in sections, with each piece on a hair weft and with already attached clips.
These clip-ins come with many pieces including a main/base piece, a crown piece, edge pieces, and side pieces.
Once I was done clipping the extensions in place, my hair was styled and ready to go. Since I have naturally curly hair, I like to leave my hair and extensions straight. But the extensions can be worn in ponytails, updos, and even altered with heat like curling irons.
Click the image tutorial to share this on Pinterest:

I had the privilege of trying these extensions out for a couple of months, and I can confidently say they are great quality, they stay in place all day, and are easy to care for. I selected the Royal Remy clip-in extensions, in Royal Black, in a 14″ and 200g of hair. You select the grams/weight of the hair based upon your natural hair's thickness, and also the length you choose. Because 14″ is longer, and I have thicker hair, I selected a heavier weight. The Irresistible Me website is very easy to navigate, and they have a lot of products to offer from extensions, tools, accessories, and more!
What do you think of my look? If you follow my Instagram, you know that I most recently rocked these over the weekend. Speaking of weekends, this coming weekend, I am again headed to Annapolis with the boyfriend. (Read about our last trip there back in August here.) This week, we will be there Thursday-Monday. I'll share details about my trip when we return!
With Style & Love,
♥
Amber
This post was sponsored by Irresistible Me. I received an item to review.
All opinions are my own and not influenced in any way.