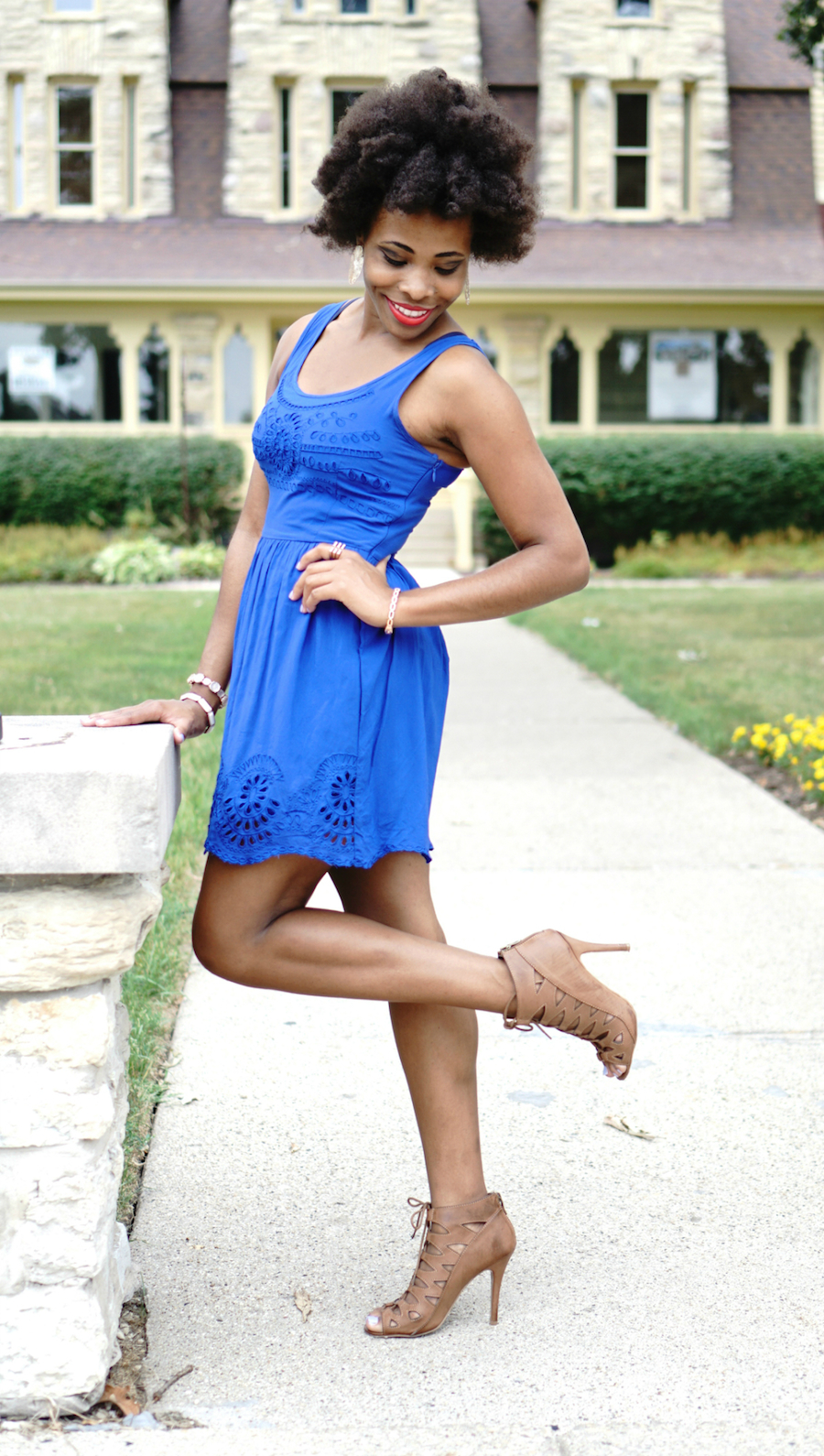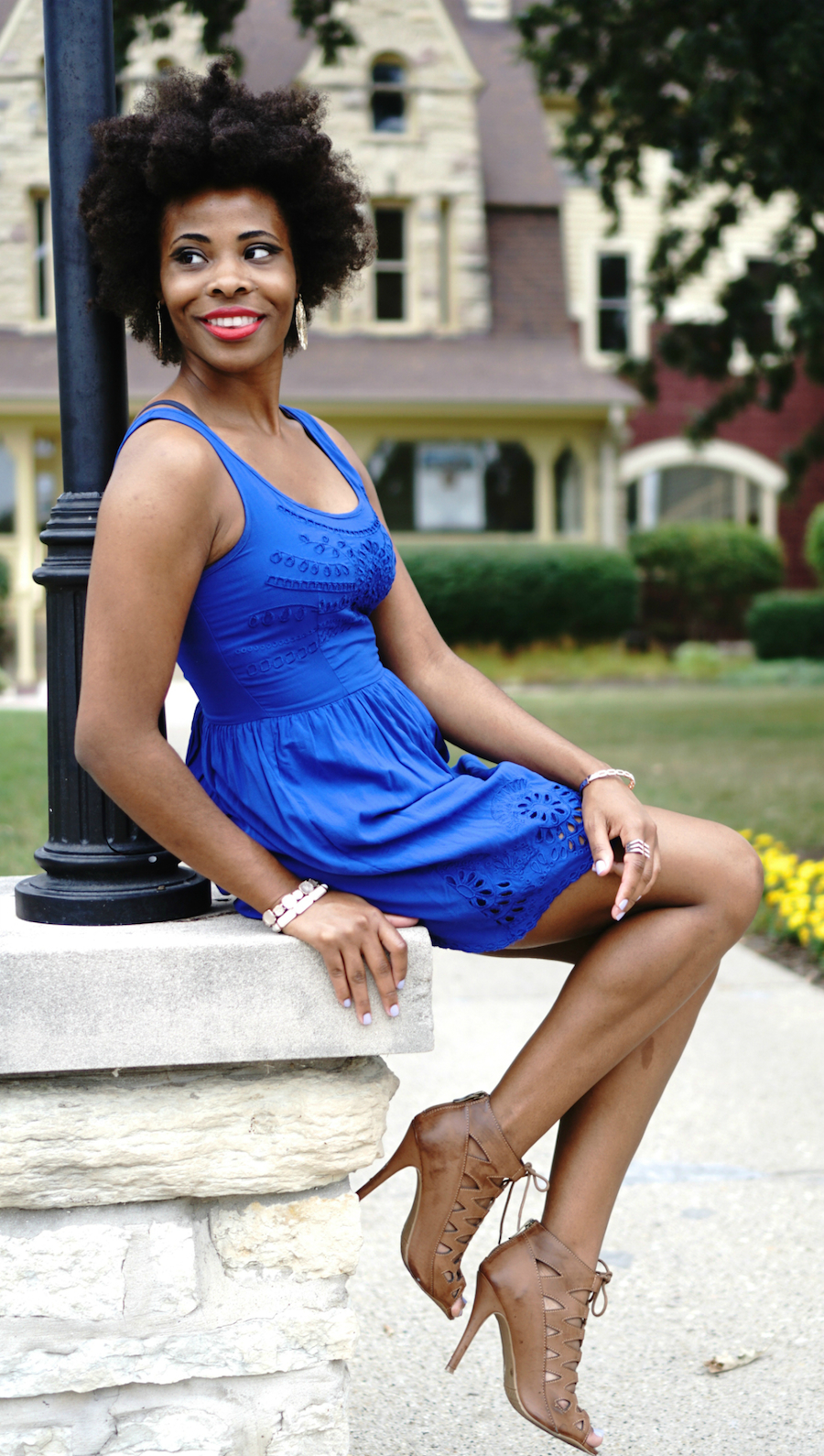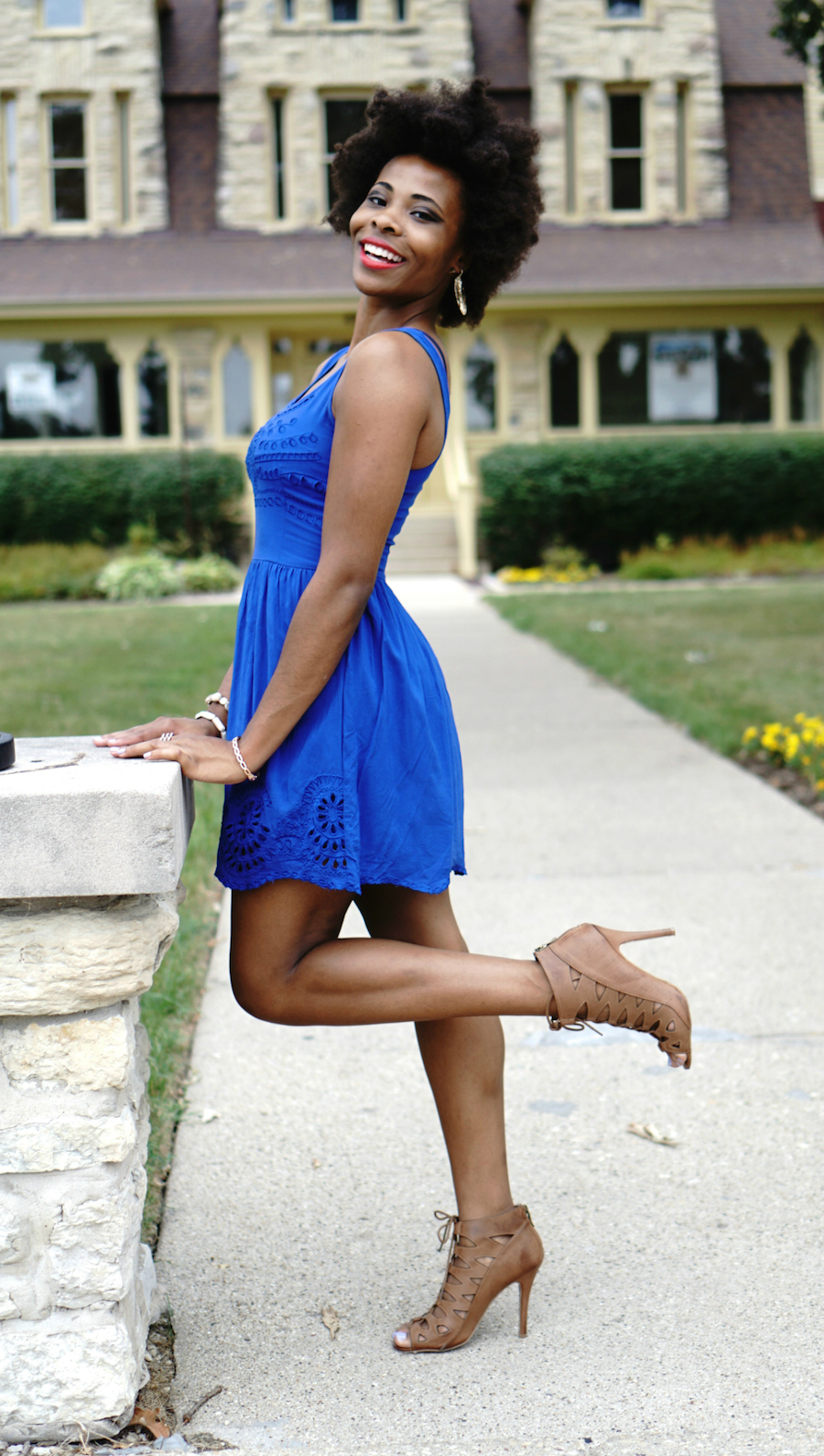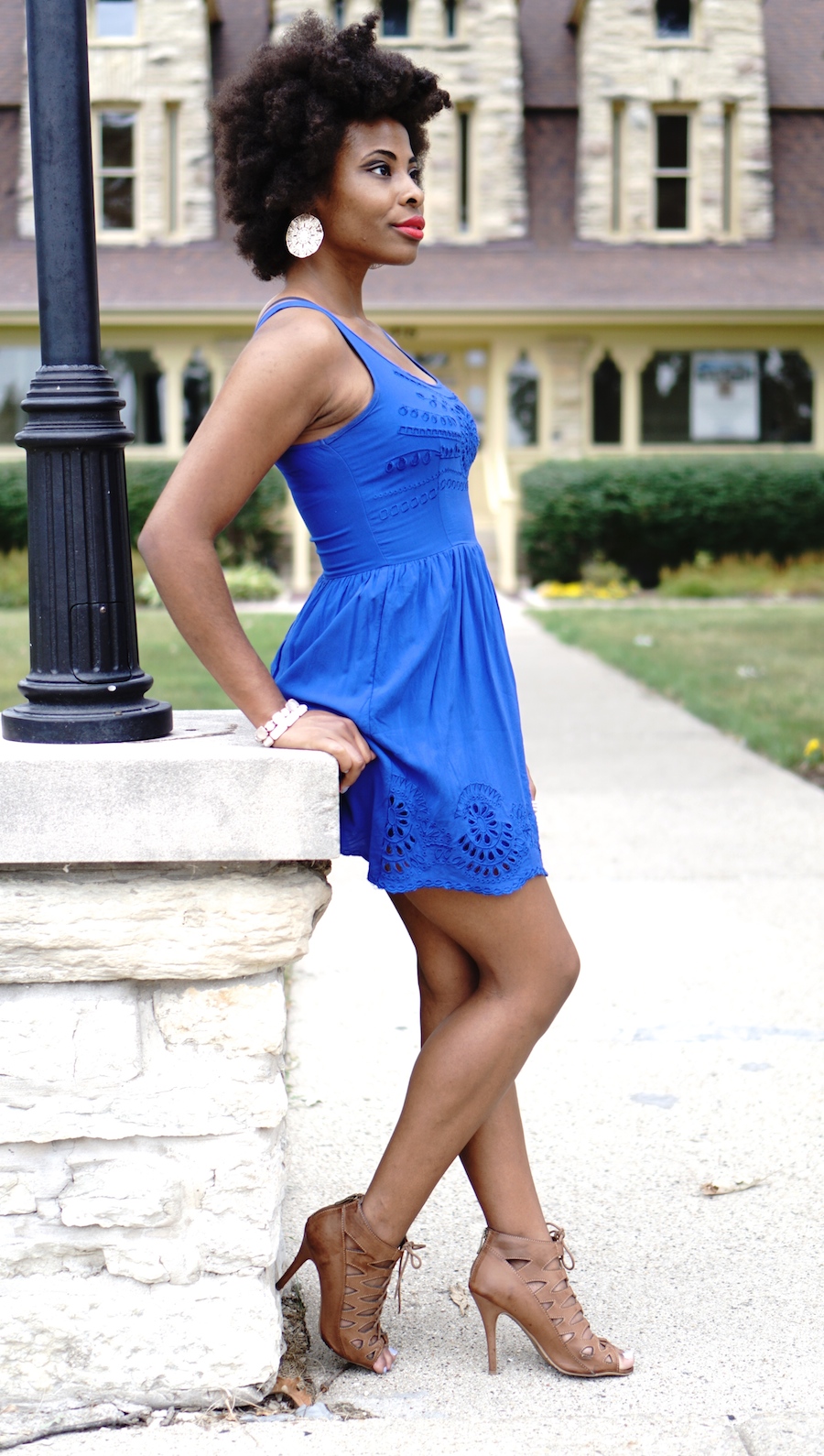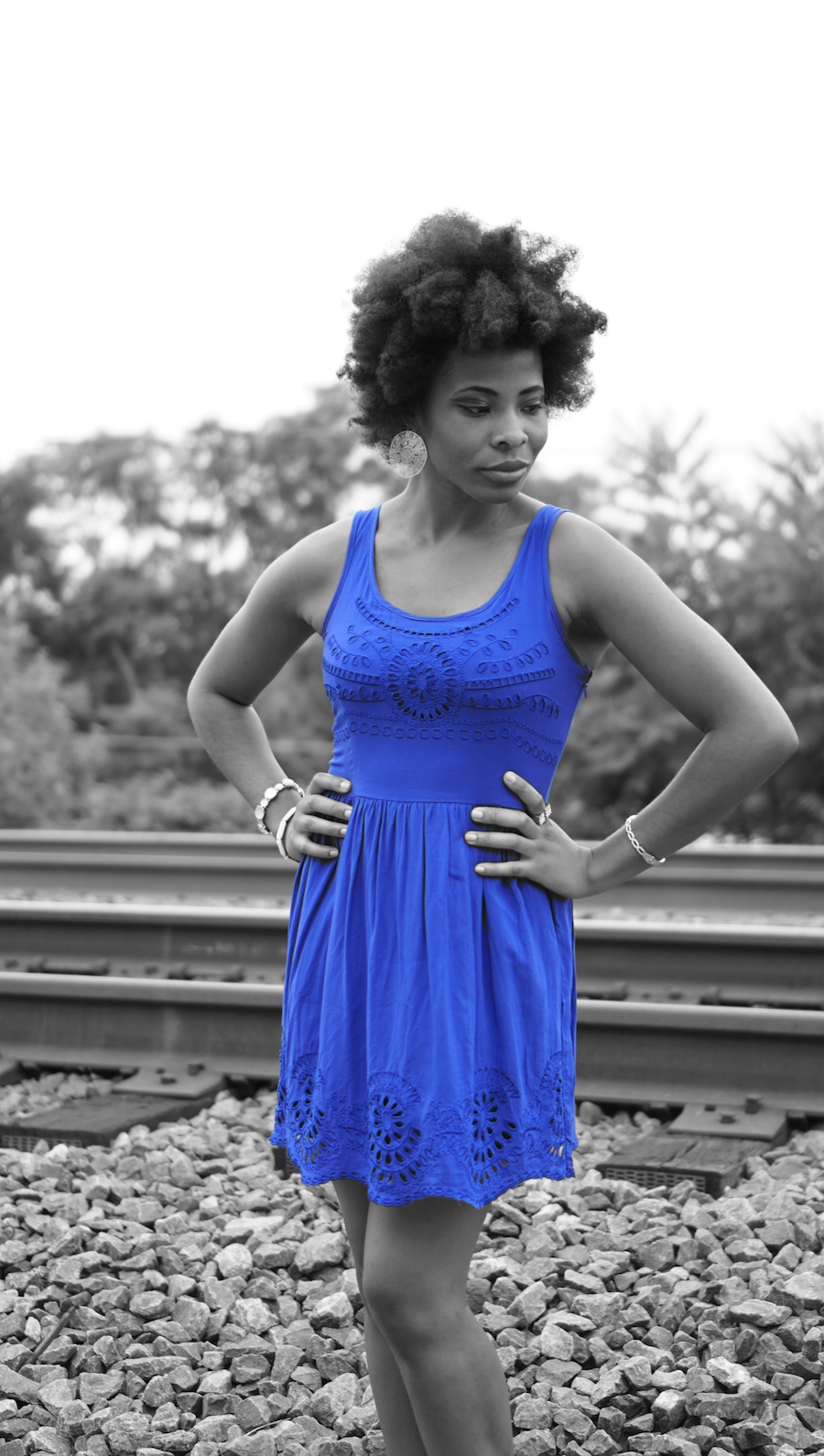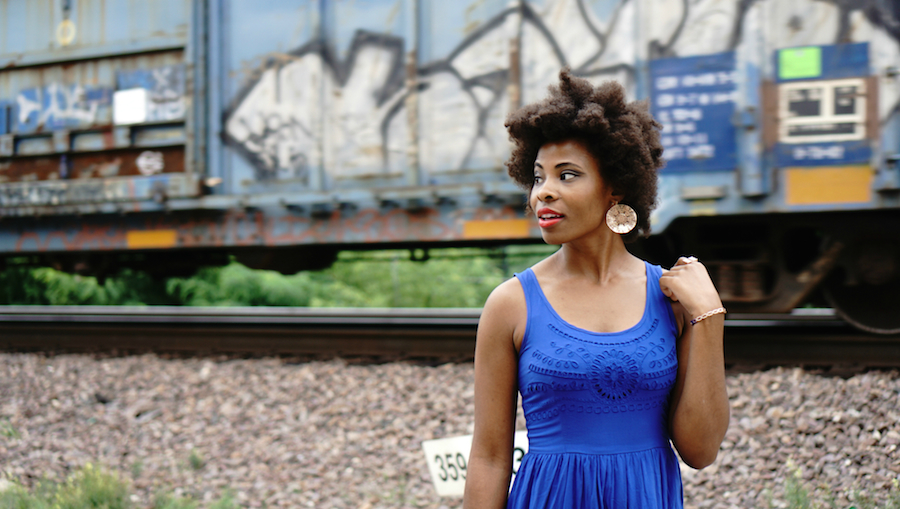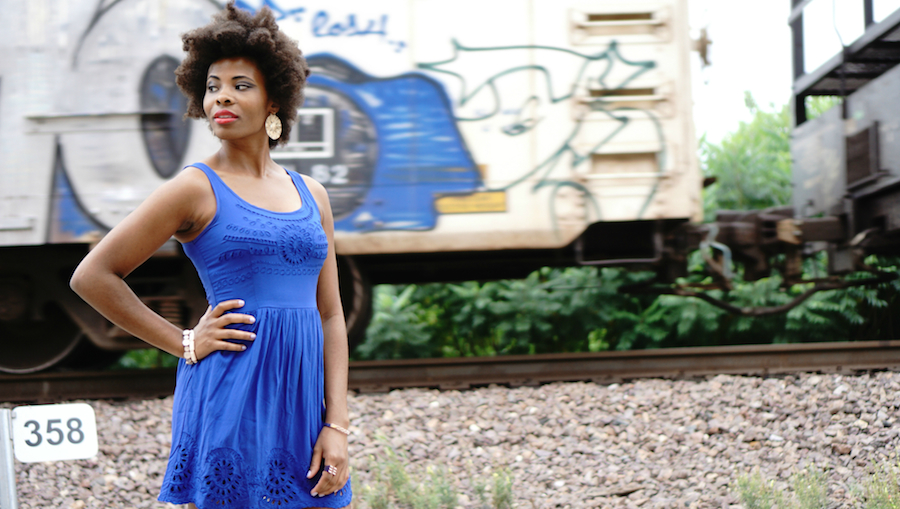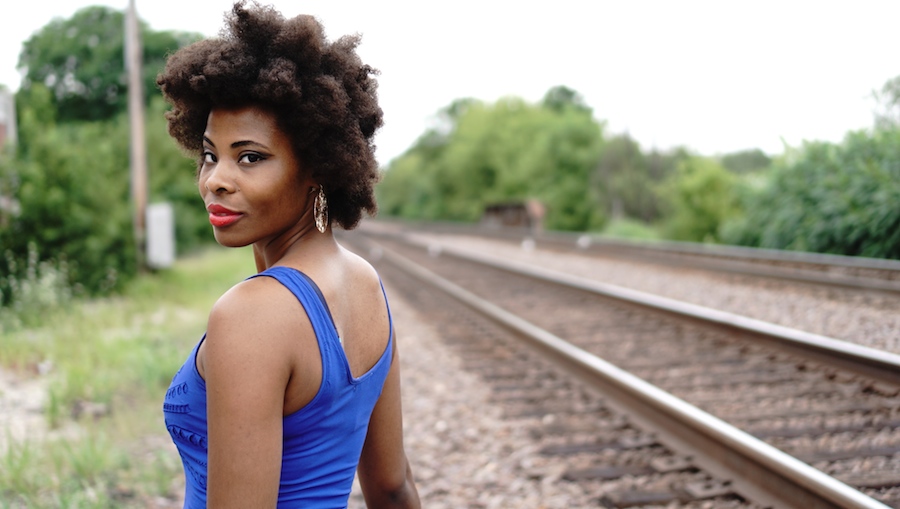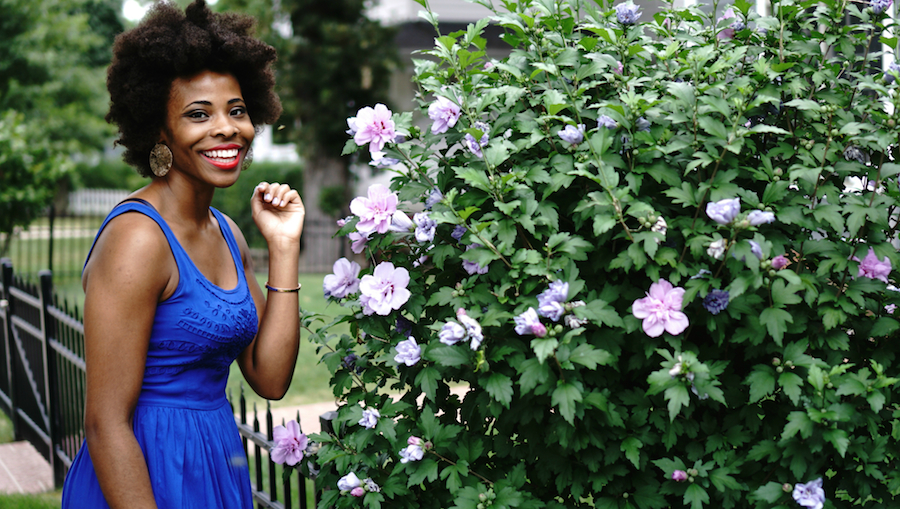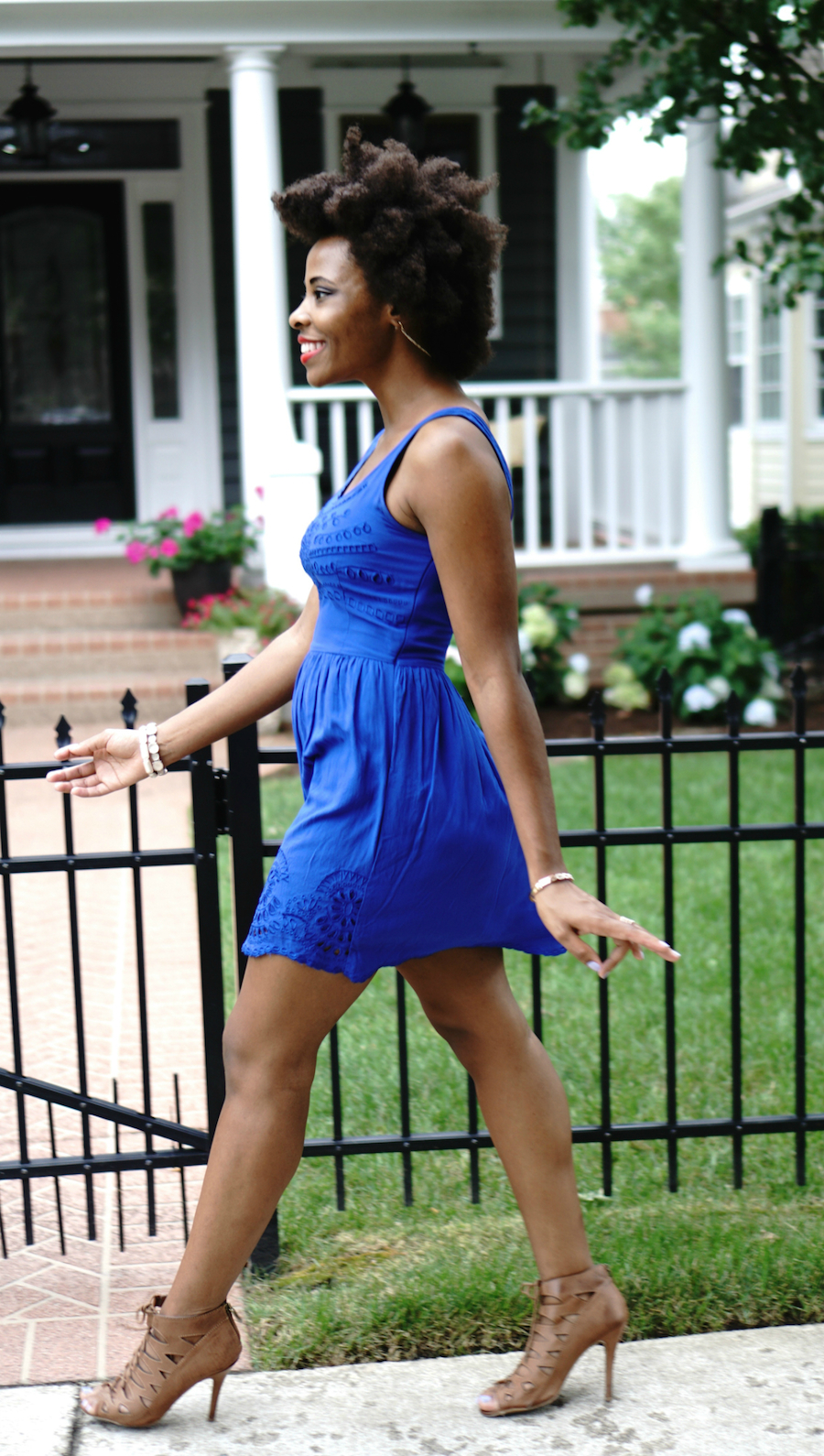 {Photos by Chris Parsons}
Dress (sold out, similar) | Booties | Earrings | Hinged Bracelet | Bracelet | Bracelet | Ring | Lipstick: Revlon "Fire & Ice" | Nail Polish: OPI "You're Such a Budapest"
You may remember this dress from a previous post; but since that post was more about an outing with Alena in Chicago, at Navy Pier, I wanted to be sure to feature this dress more closely, because I love it! Sadly, this dress is sold out…but there are a couple of components that can still be broken apart and found in other dresses…
The color of this dress is what caught my eye. I adore cobalt blue. I feel like the color is continuously in style…and I love it because there are so many other colors (I chose warm tones with my gold, rose gold, and cognac accessories) that coordinate nicely with this lovely shade of blue. There are numerous dresses of various cuts that utilize cobalt blue.
The other component that I love about this dress is the cut/fit of the dress. The dress is a "fit and flare" cut, and it's such a flattering style! Plus, really, what girl doesn't adore a fitted bodice with a flared skirt? It's the perfect fashion recipe for twirling!
Do you love cobalt blue as I do, too? (Yep… I rhymed that purposefully.) How about fit & flare dresses?
Do me a favor friends? Pick one of my social media outlets (INSTAGRAM, PINTEREST, or FACEBOOK) and follow me!
With Style & Love,
♥
Amber