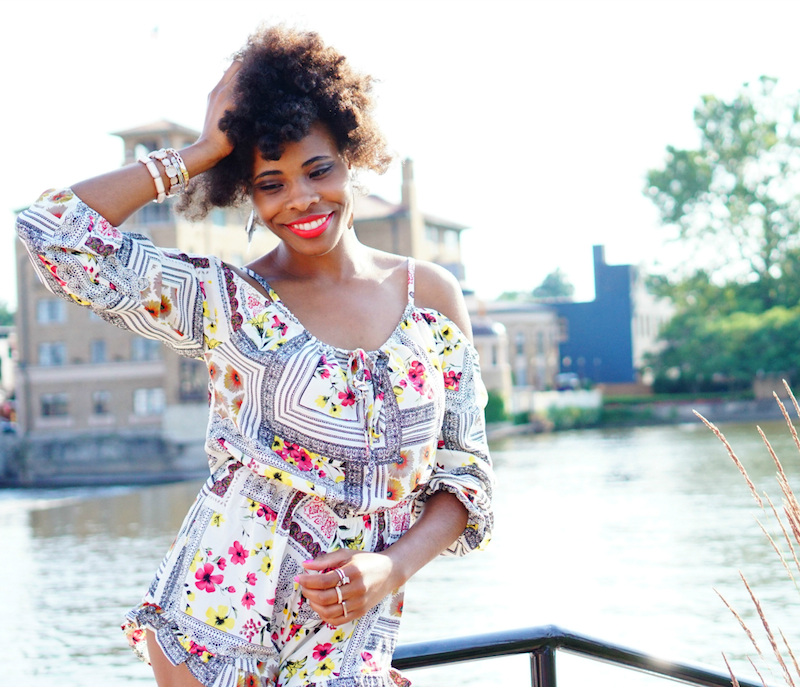 Hello, hello!! Wow… I feel like it has been way too long since I've written a post…
How are you? Summer is here and in full swing…and I am loving it…except… we keep getting lots of rainy days! Very unusual for summertime in June in Chicago! All of the rain we've been getting is honestly one of the reasons I haven't posted in a while… definitely a hindrance to getting out for a shoot! Luckily, the weekend was nice…and I had both time and clear days for a shoot!
So speaking of time… I've been so busy! Between high-demands in the office at work, parenting, seeing friends…annnd… dating my special guy, I feel like summer is flying by! Since my guy, Kai, has been a focus topic in recent posts, I should probably share an update: it's going great! Follow my instagram for daily posts and more details on what I'm up to, and all that summer romance…
And gosh, now that the word is there… how romantic is this romper? I felt like such a señorita in it! I love the floral print, and the cold-shoulder sleeves. The hints of yellow and red add a colorful charm, and adding my heeled lace-up booties finalized this flirty and fun look! Are you liking rompers this season or what?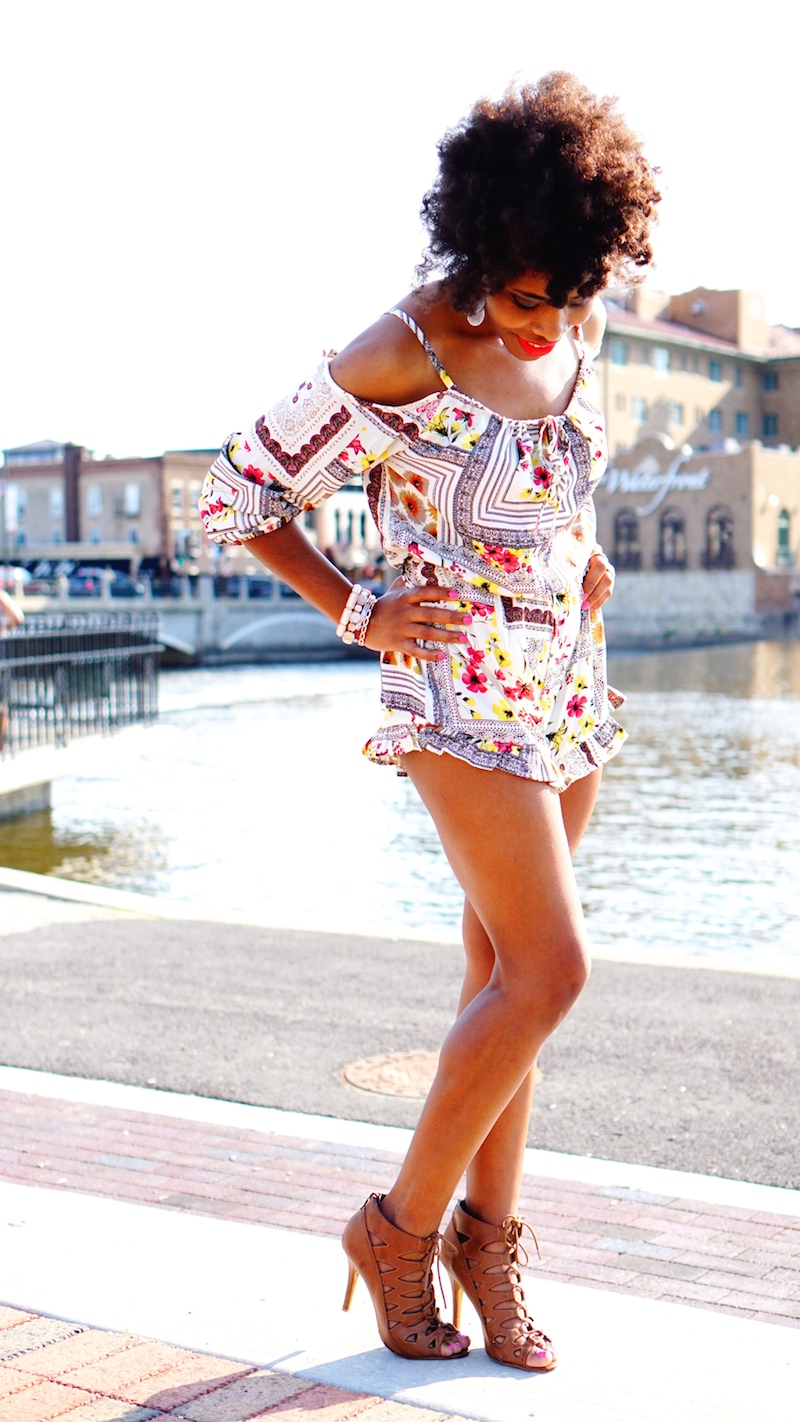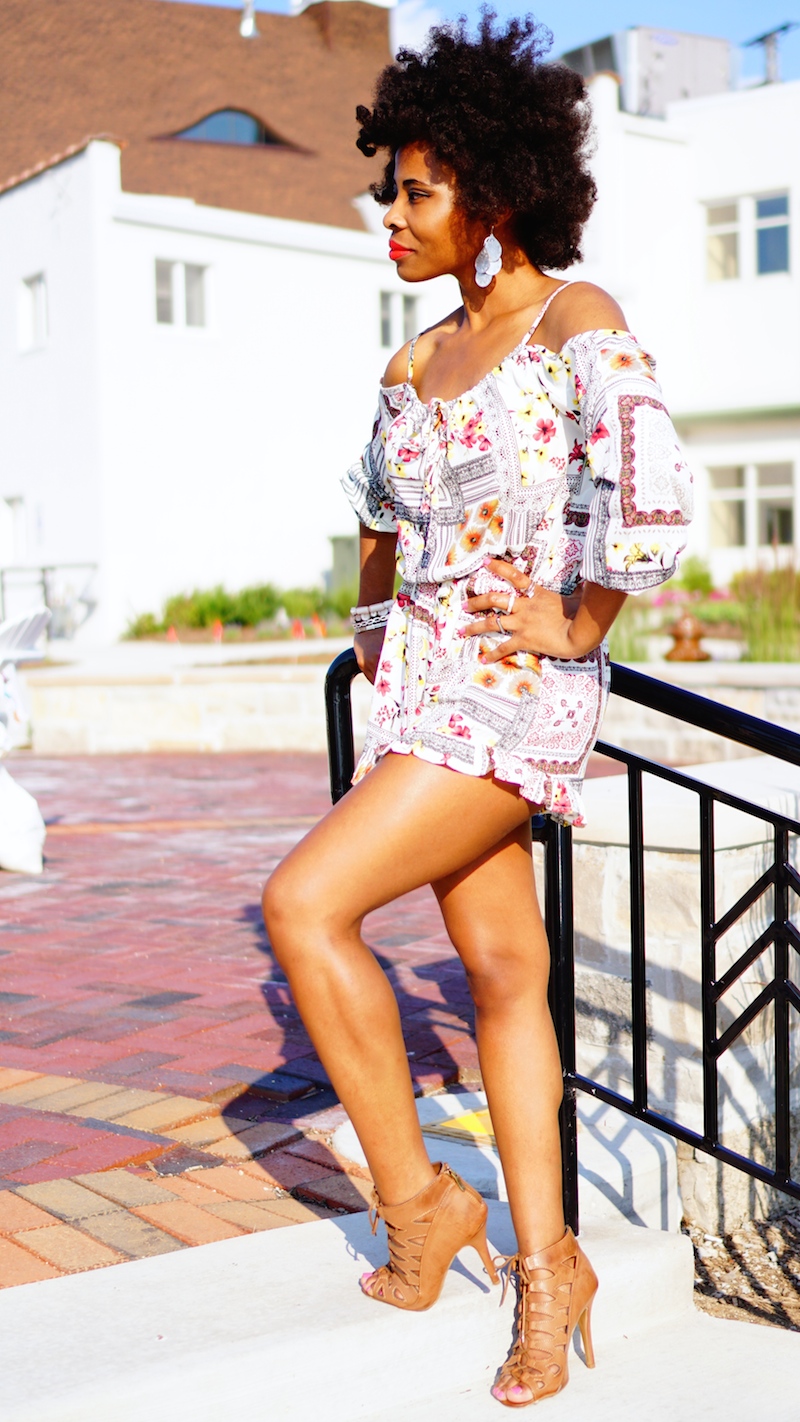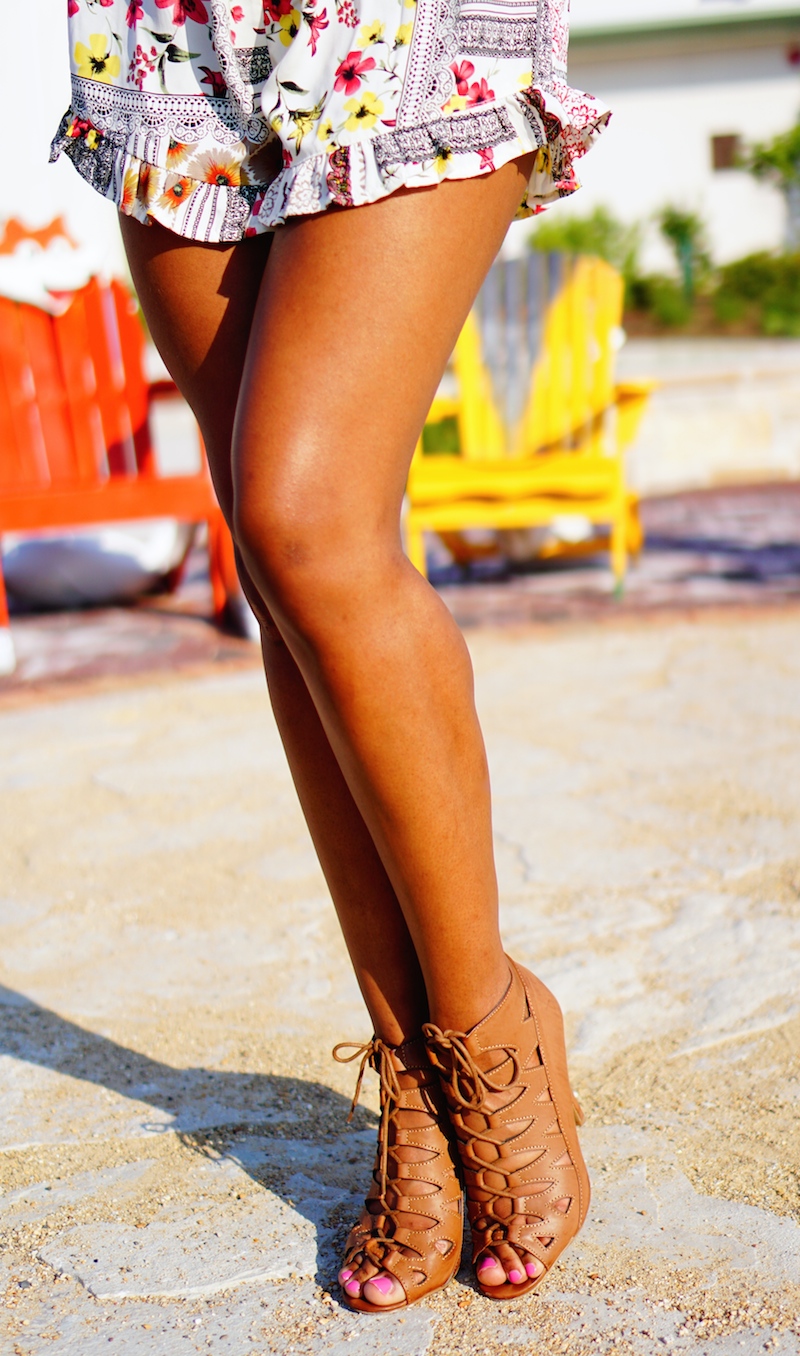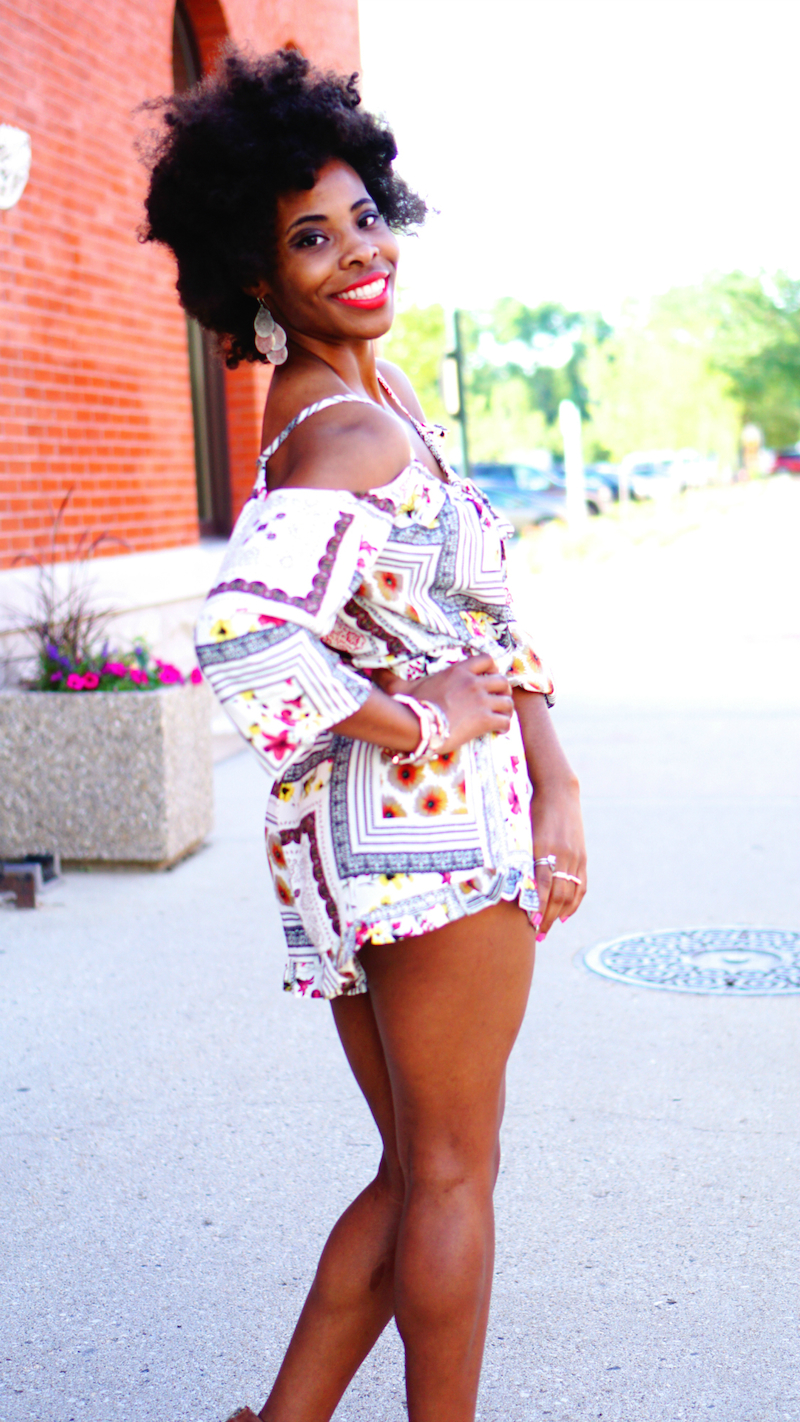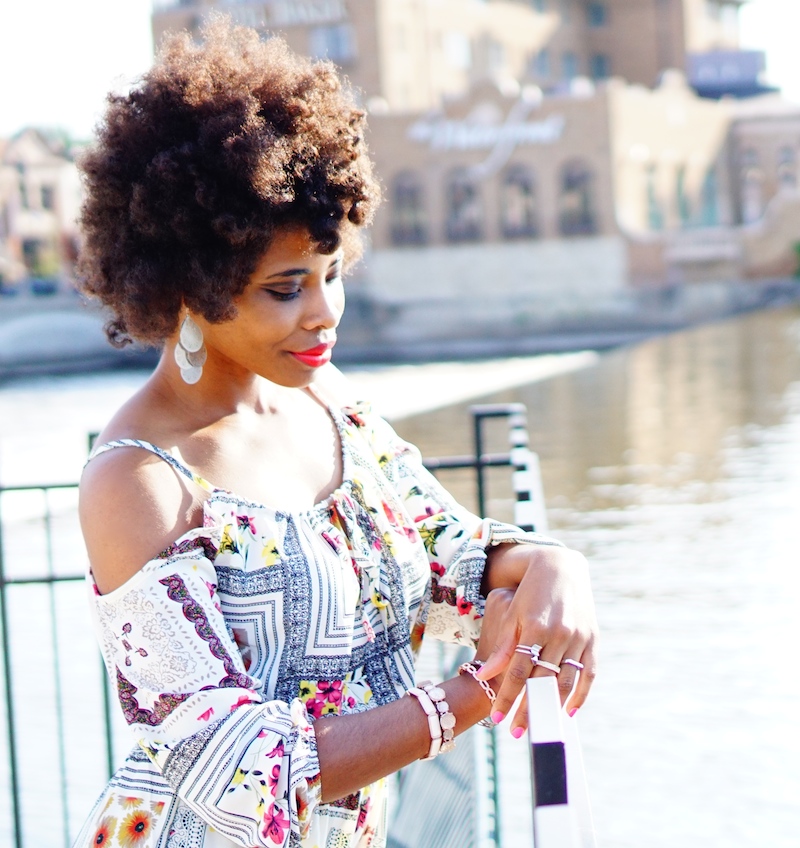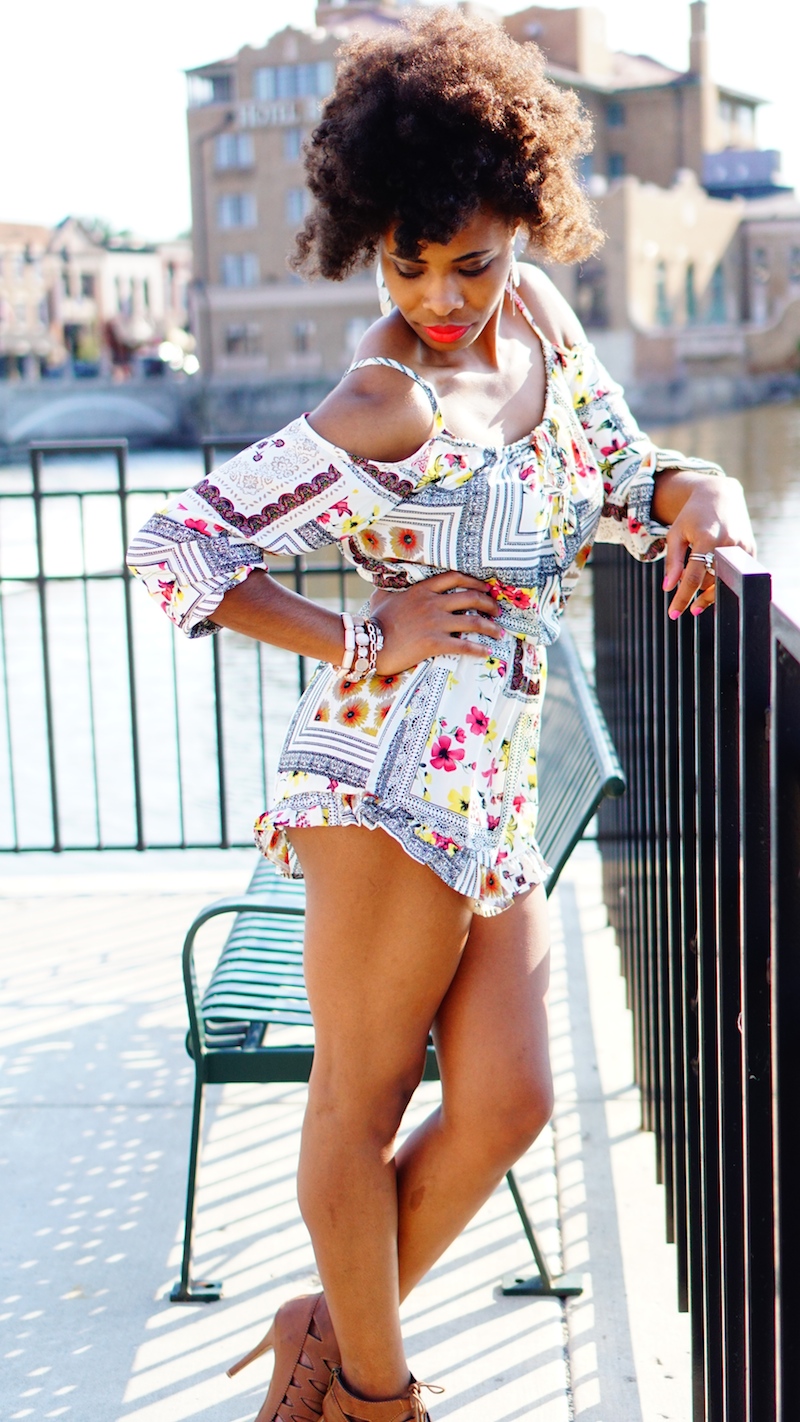 {Photos by Chris Parsons}
Floral Romper | Heeled Booties | Earrings | Bracelet 1 | Bracelet 2 | Bracelet 3 | Cuff | Arrow Ring | Gold Octagon Ring | Ceri Square Ring |  Lipstick: Revlon "Fire & Ice" | Nail Polish OPI "Shorts Story"
So again, are you loving this romantic romper? What do you think of my summertime shares from above and in previous posts?
[Follow my Instagram!]