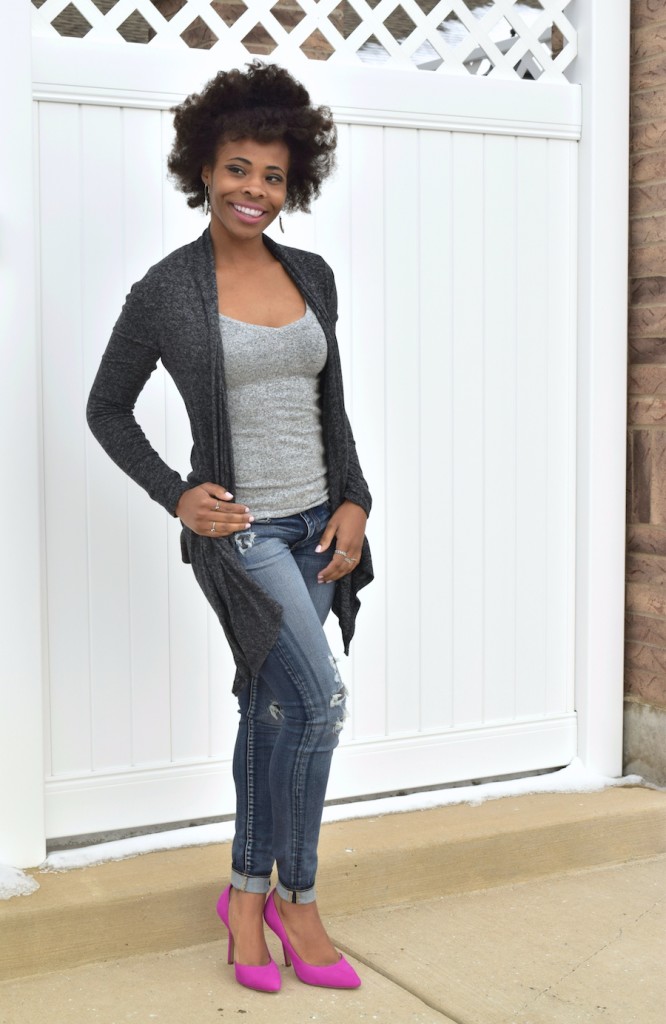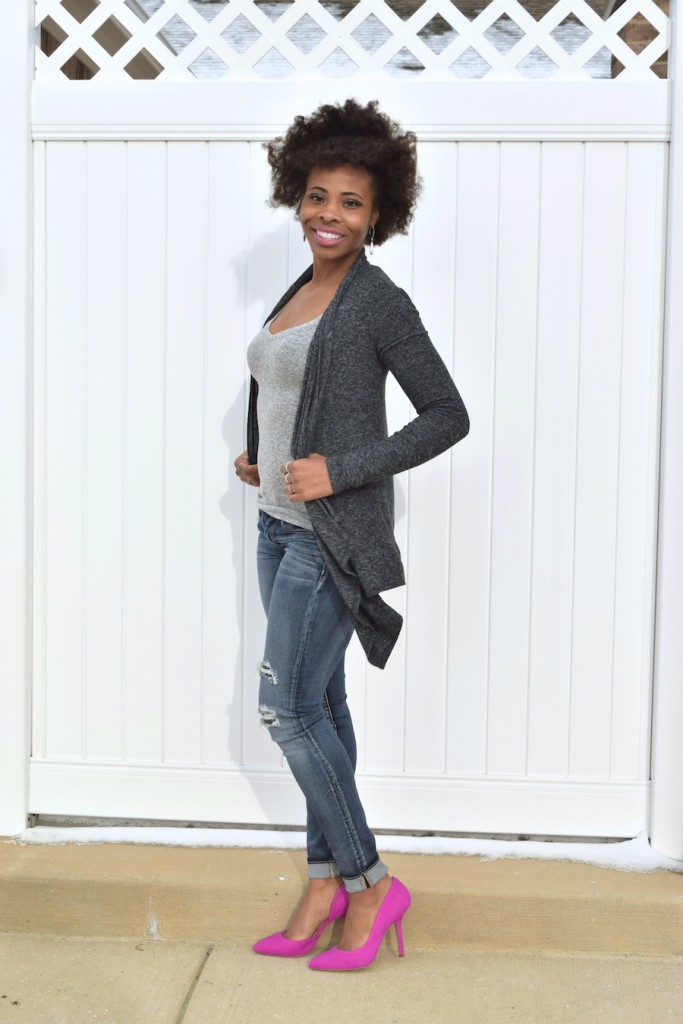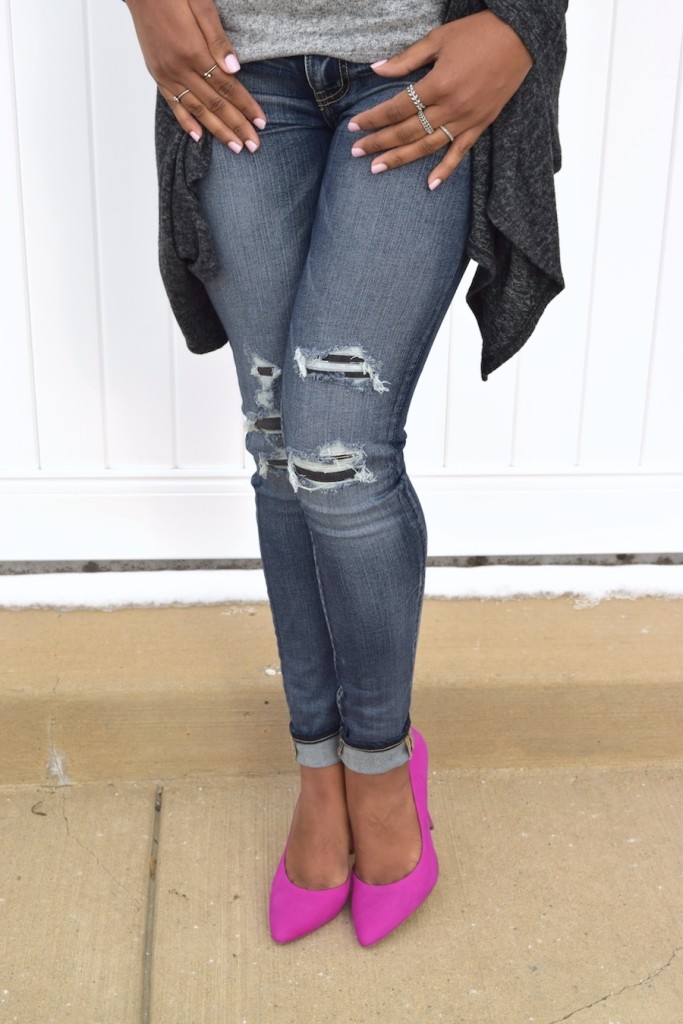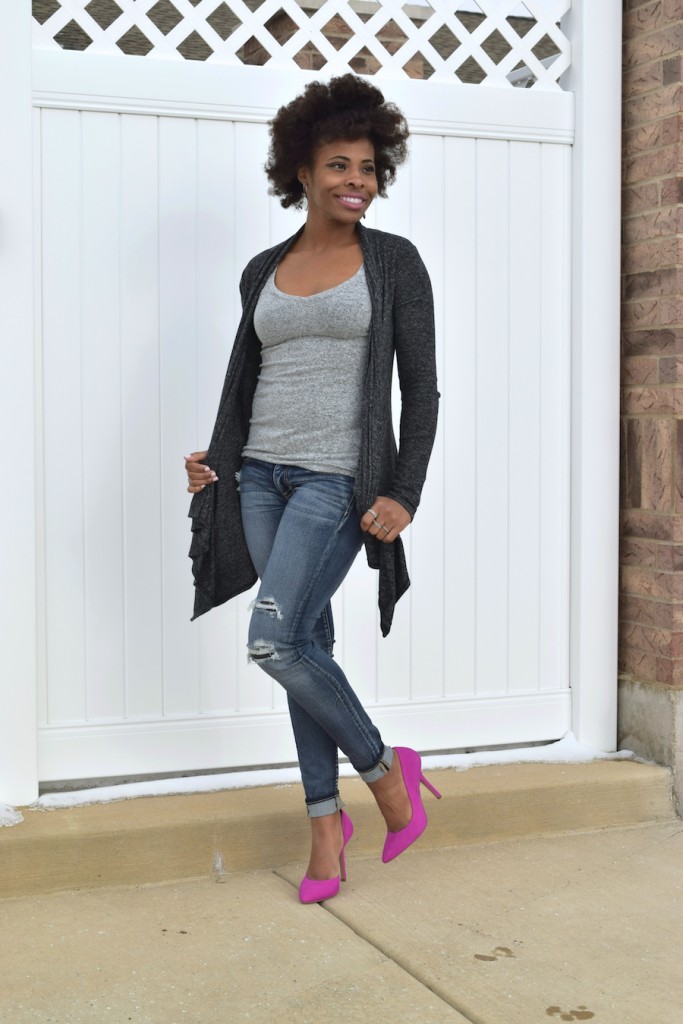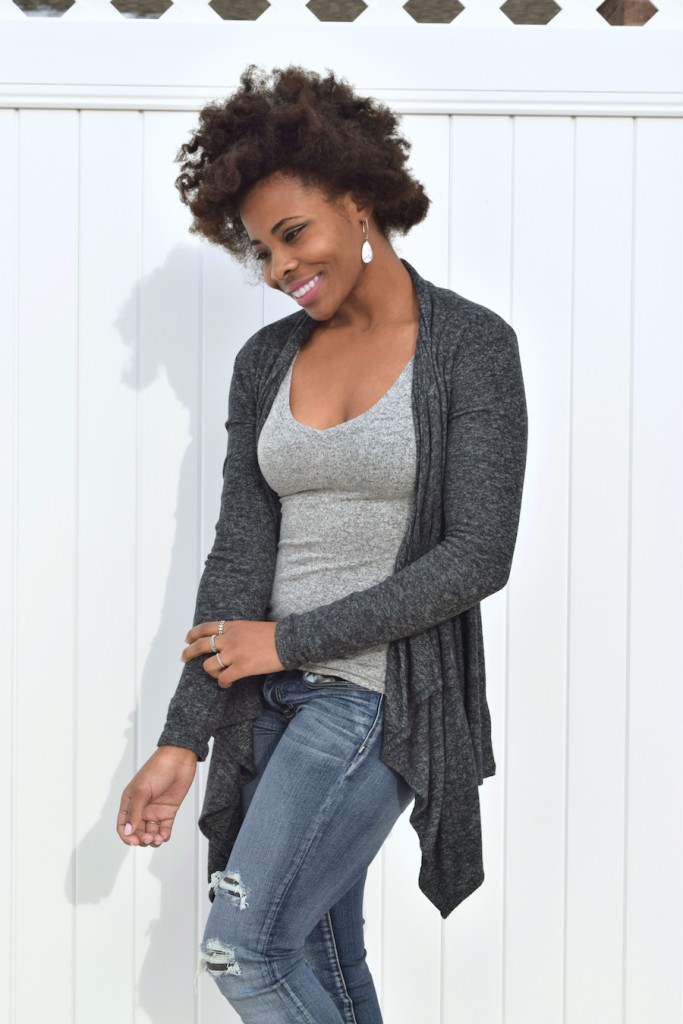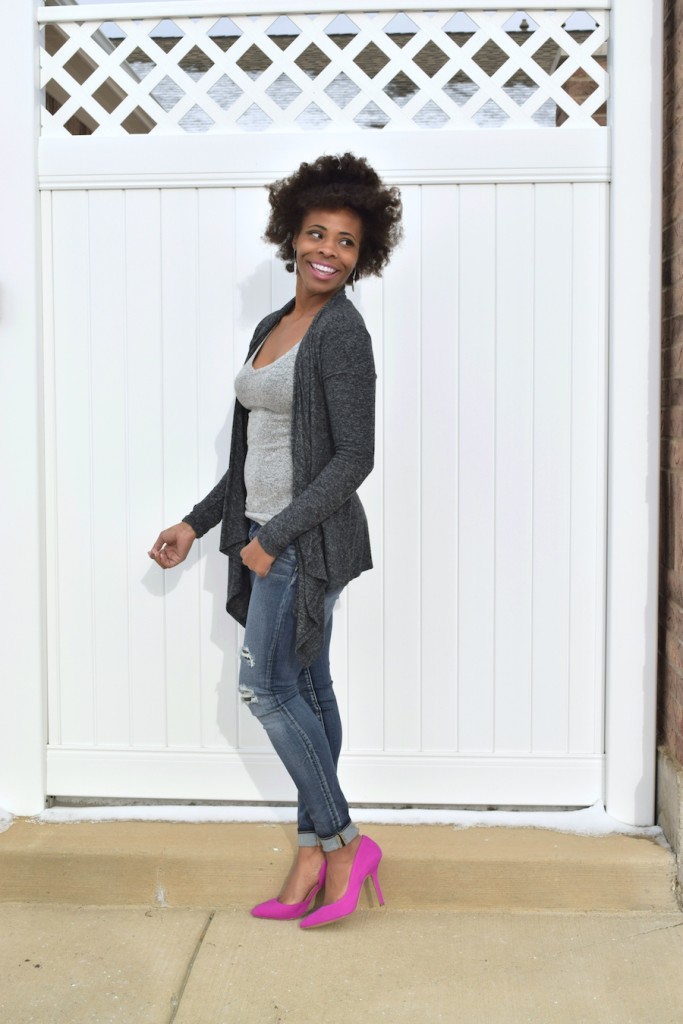 {Photos by Brittany Lyn}
Cardigan | Tee | Denims | Pumps (on sale!!)
Hello Monday. How was your weekend? (To some of you, today may be a day off in honor of Dr. MLK!) It's been freezing in Chicago… like seriously… yesterday was a "high" of 1°. I spent most of the weekend with family and close friends… my weekend was low-key… because really, the cold!!
So a lot of my goals this year have to do with following my passions; and hopefully discovering ways to make them pathways in life to be happy longterm, and also thrive financially. (Sounds like everyone's goals, right!?) This week is the first week of the year that I will be incredibly focused on those goals… As you know, I'm on Pinterest an obsessive amount, and on my Life & Such Board, I tend to pin a lot of quotes. Here are some quotes from pins to add some inspiration to your week: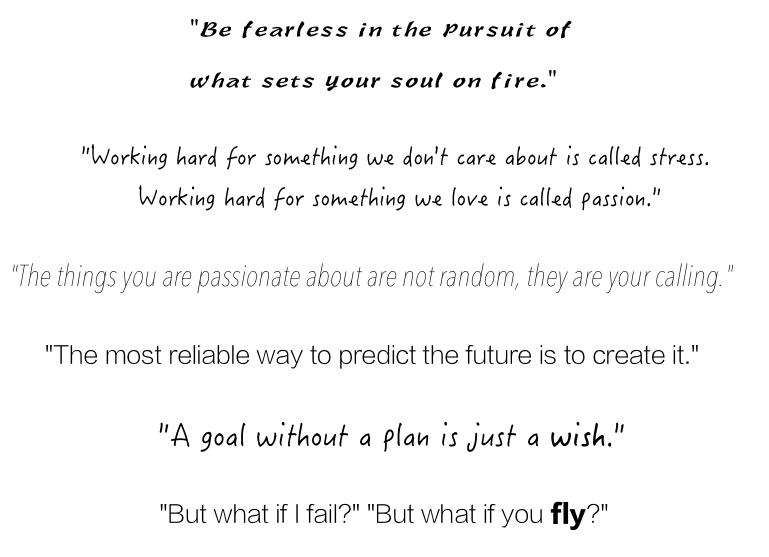 Also, I've been reading #GIRLBOSS by Sophia Amoruso… I highly recommend this book. It's empowering, motivating, and inspiring… and most importantly, it's a book that I happened to be reading at just the right time… what are you reading right now?
About my look… what do you think of this outfit? I love layering up; and both the tee and the cardigan that I am wearing are incredibly soft and cozy! Paired with some skinnys and pumps, and this casual cute look is ready for a multitude of occasions.
With Style & Love,
♥
Amber