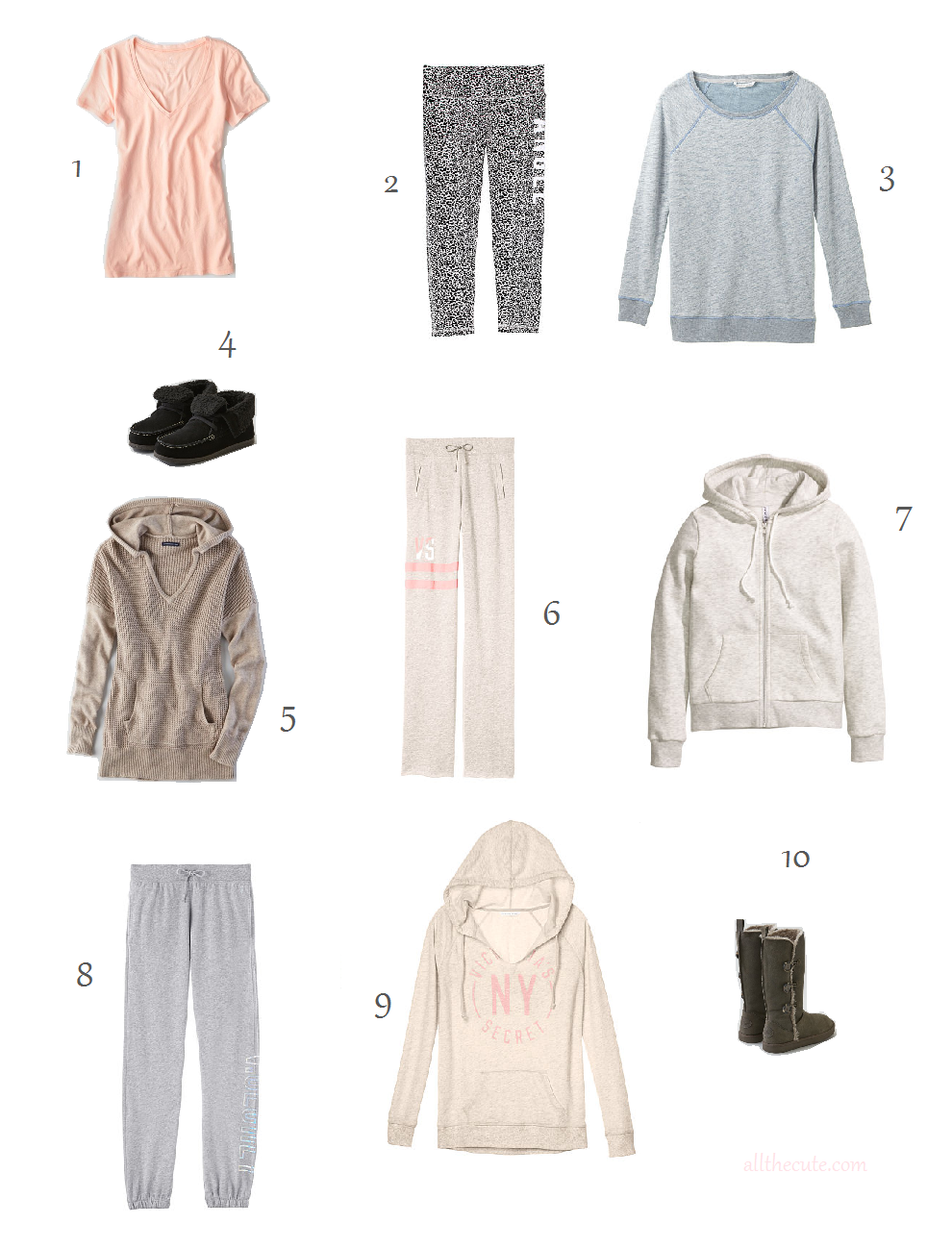 1   //   2   //   3   //   4   //   5   //   6   //   7   //   8   //   9   //   10
Fall is well underway, even though we've still had a couple of 70° days here and there, we've had some daytime temps in the 50s° and at night, it has already dipped into the 40s°!! When it's chilly out, I love lounge wear for when I'm relaxing around the house, or out for some weekend errands. These are some of my favorite pieces to keep it comfy, cozy, and extra casual this fall. I utilize Pinterest a lot, so if you are liking these pieces, I recommend you follow me on Pinterest, and check out my currently craving board.
Since I haven't gotten too many outfit posts up lately, I wanted to also take a moment to write about what has been going on in my world… Well, work has been super busy! I don't think I've ever shared, but I work at an HVAC company. I'm the construction coordinator, and my position involves lots of accounting, lots of deadlines, and plenty of paperwork. I really like my job, though. I adore the people I work with, and since I'm usually really busy, the day flies by. I studied English and Secondary Education in college, so learning about HVAC and construction has been a huge change. At the end of this month, I'll have been with my current company for a year…craziness!
My daughter, Alena, is thoroughly involved in her 4th grader world. I got a nanny for her this year because, as a single mother, it really helps having someone take Alena to dance classes (she's in hip-hop and jazz), and also help with homework. When I come home from work, I change and [try to] go the gym; afterwards, I have more evening time to spend with Alena, cook dinner, see the boyfriend, and relax.
Speaking of the boyfriend, well, that's going along well… am I in love yet? *sweet smiles* We've had a few bumps over the past 5 months, but maybe it will make our relationship stronger. Hopefully… but if I'm being perfectly honest, I don't feel like love needs to be rushed. I think I'll share my viewpoint on love and relationships in another post coming soon! Anyway, my man is bringing me with him to Maryland again in a couple of weeks. He lived there for 5 years, and his band-mates are out there, so he goes back pretty often. They are playing at a big Halloween event in Pennsylvania called Field of Screams. Anyone hear of it before? I have noooooo idea what I want to be for Halloween, yet. I was dabbling with a Burlesque-inspired costume… but I don't know! Any suggestions? What are you being? Alena told me she wants to be a werewolf (!?), that's her second choice if the Mal costume from the Disney Store doesn't come back in stock asap!!
With Style & Love,
♥
Amber