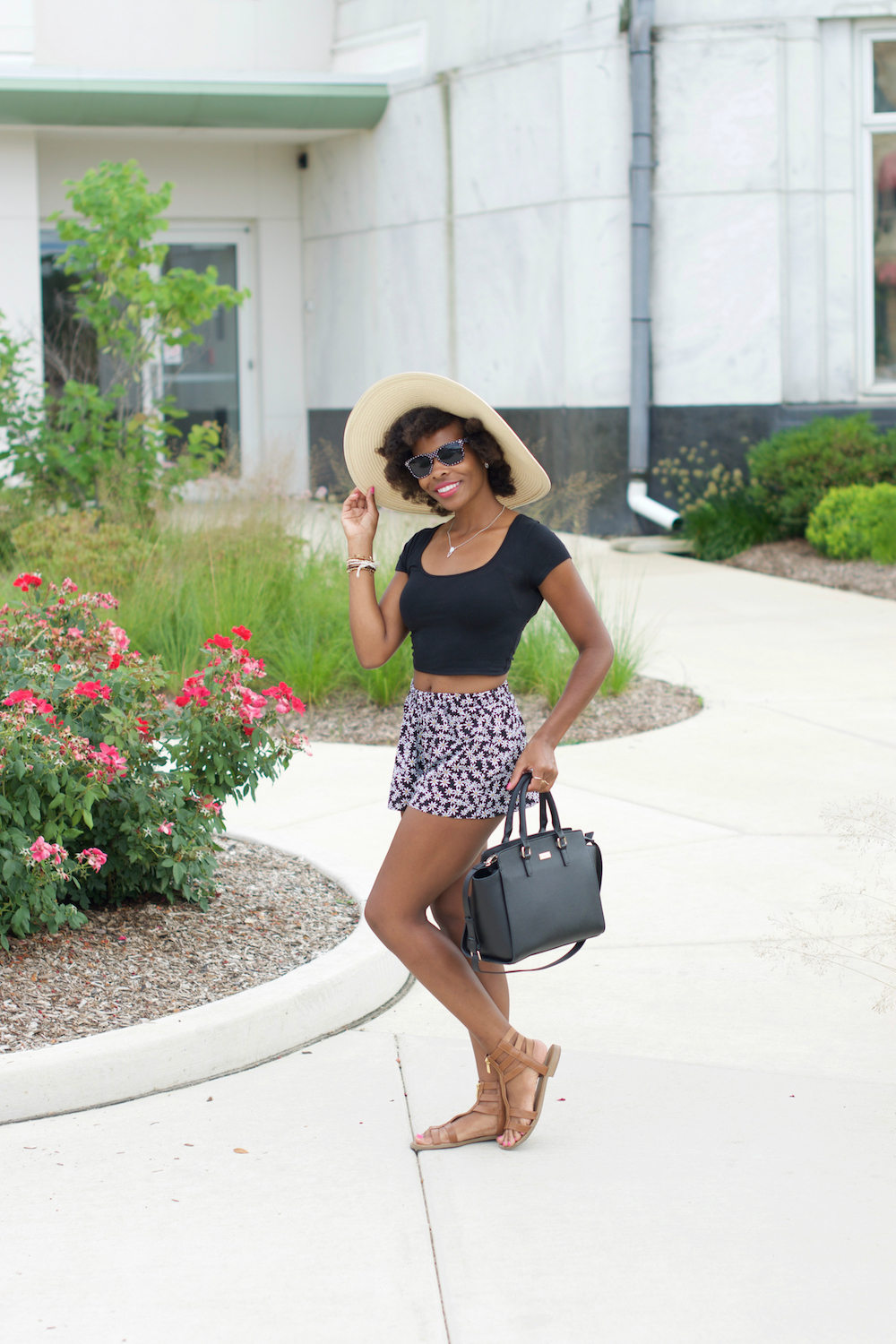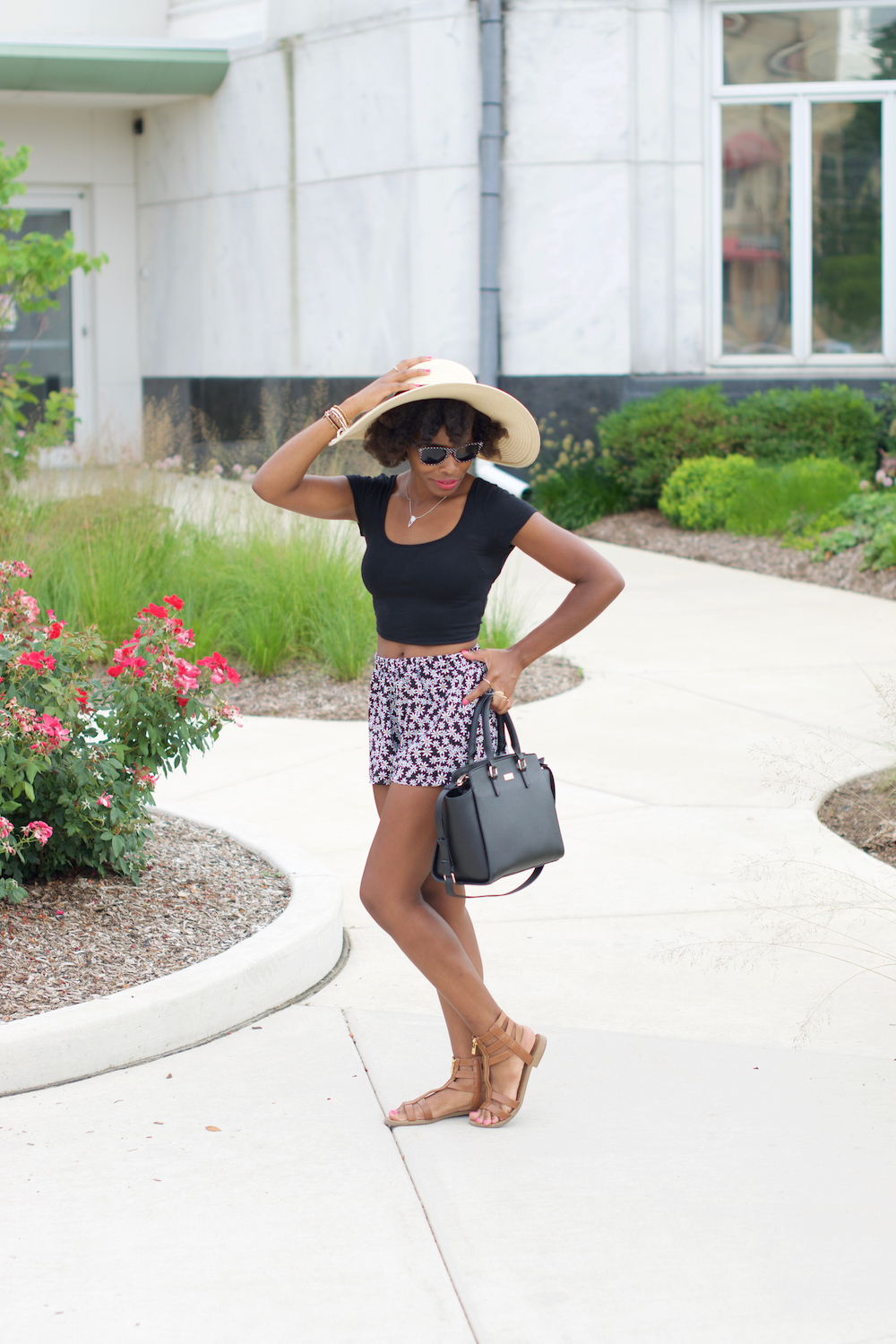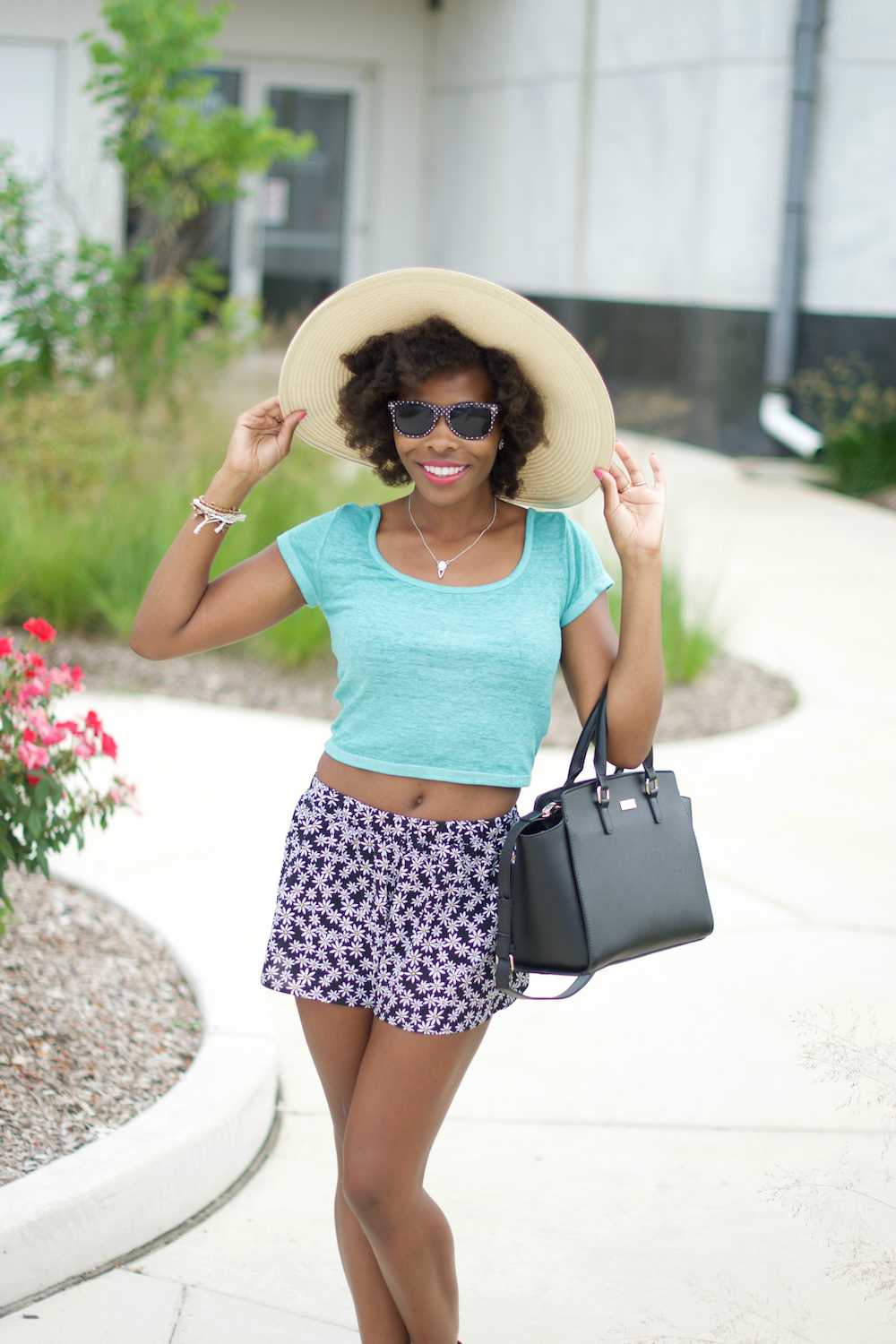 Like a more colorful look? Add a brightly colored tank or tee…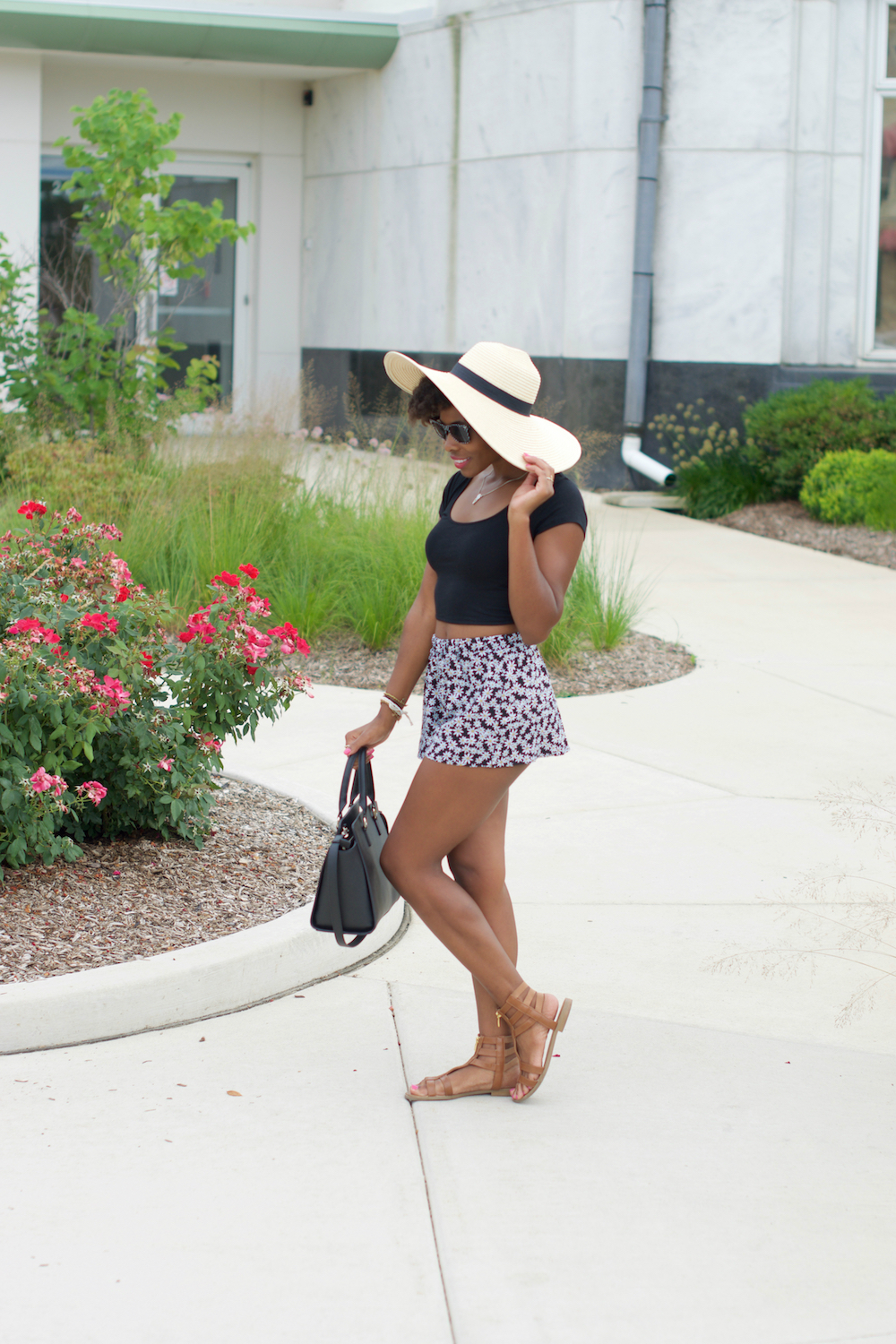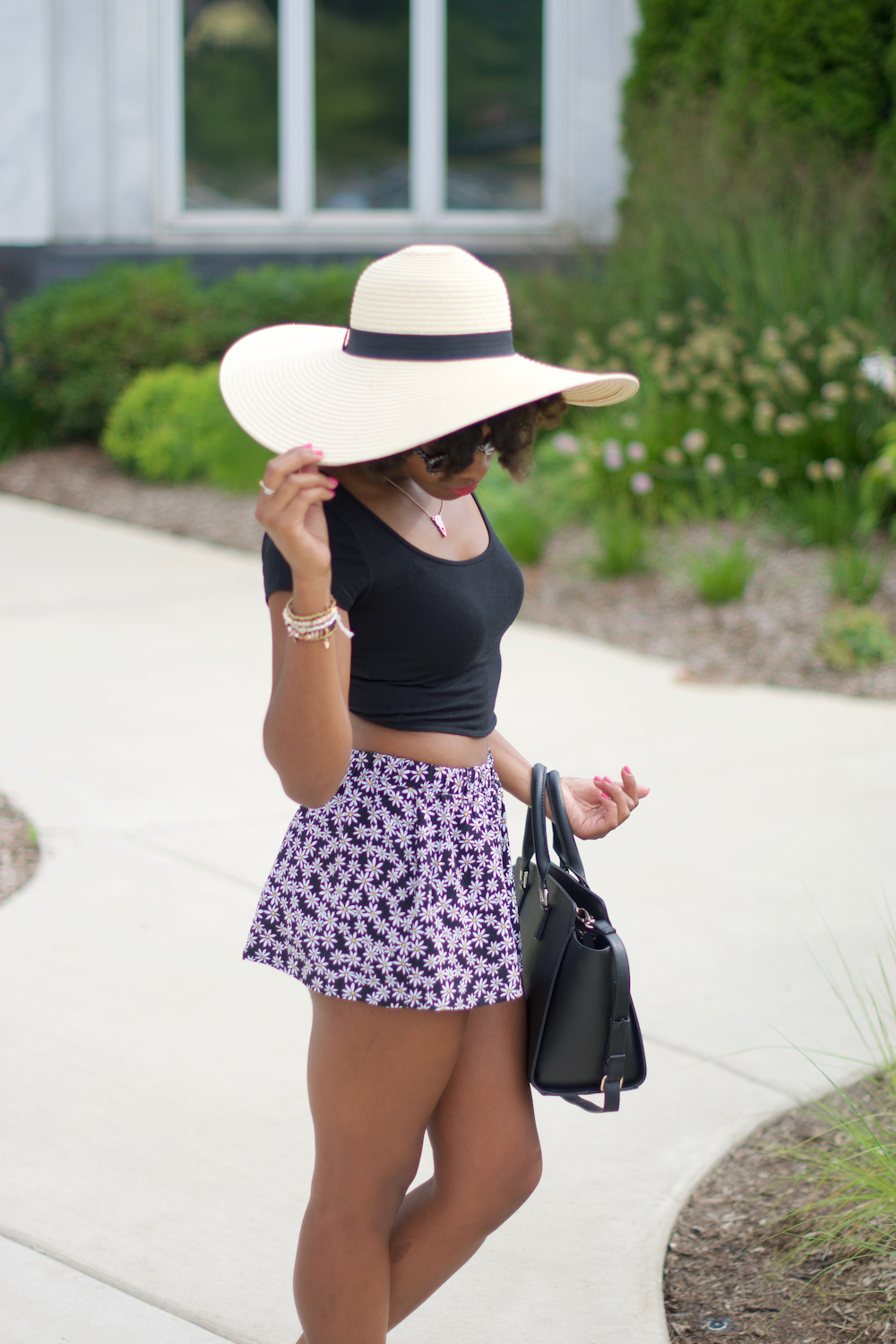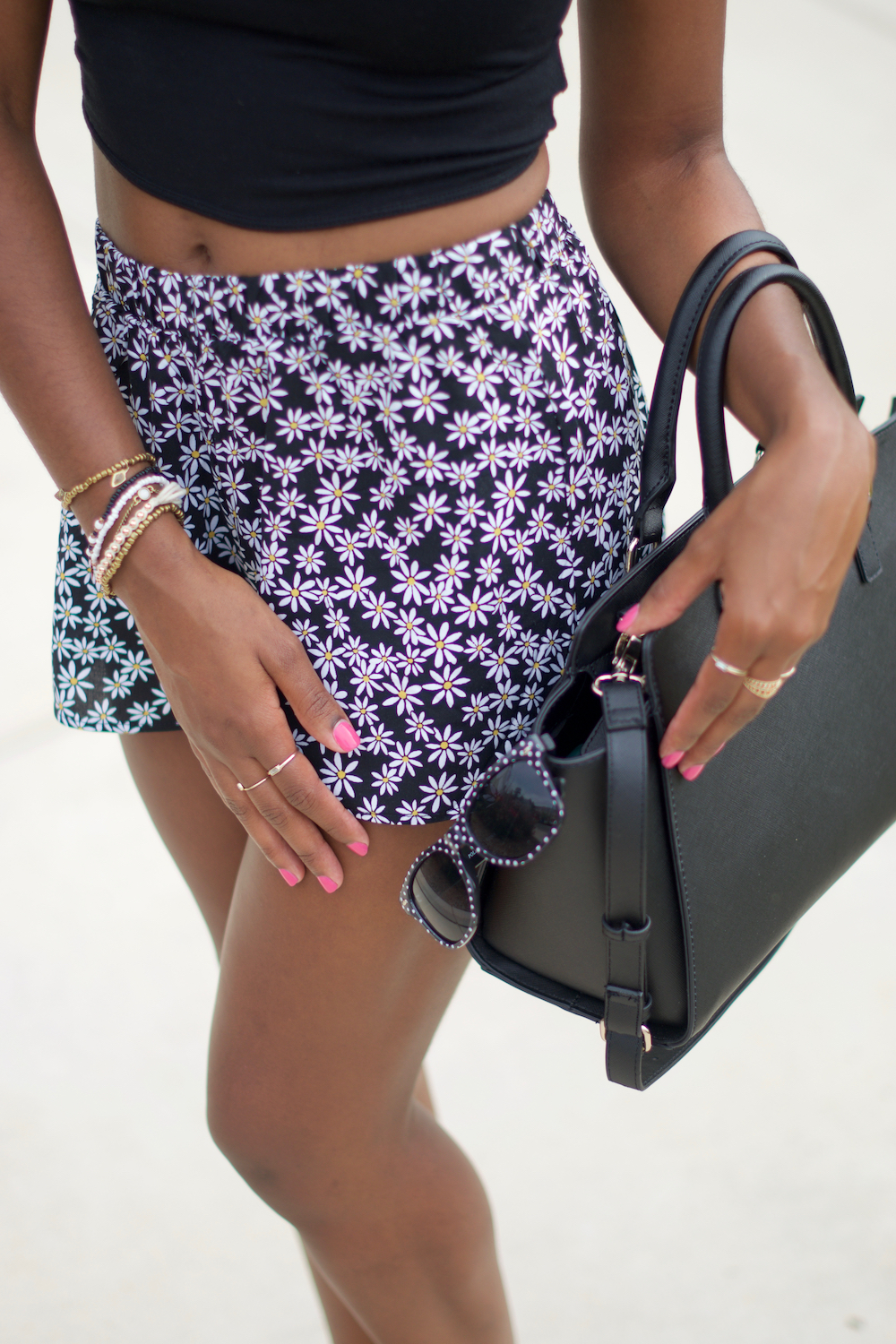 Cropped Tee (old, similar style)
Daisy Print Shorts
Sandals
Wide-brim Hat (similar style)
Winged Tote
Sunglasses (under $13!)
Nail Polish: OPI – Shorts Story
Lipstick: Revlon
The Look
How do I describe how I feel about these daisy print shorts?… ECSTATIC!! New favorite item in my closet, for sure!! Are you in on the daisy craze? These shorts are darling because of the daisy print and also because the flared cut makes these shorts flowy and loose so they almost look like a skirt.
To keep up with the fun of this look, I added some black with white polka dot sunglasses. For even more fun, changing out my black cropped tee for a bright blue tee is a great way to add color to this look.
The Life
Last week was a long week… I have some awesome things brewing though, and can't wait to share them! When the weekend rolled around, I was grateful to be chill AF! Friday morning, I woke up and watched a couple movies in bed with Alena. The day kind of rolled by, and ended with David coming over with some delish, deep dish pizza from Lou Malnati's to nom on as we watched the opening ceremony of the Olympics.
Saturday started off with a run then shooting around a basketball with David. After my morning workout, the day turned into a fun girl's day! Alena was at a friend's, so I met up with my bestie Rachel for some shopping. While shopping, I bought the wide-brimmed straw hat and these daisy print, high-waisted shorts. As I said, they are my new favorite!! You need them in your life to understand! After shopping and dinner, Rachel came over and we watched The Nanny Diaries.
Sunday night rounded out by taking an evening walk with David to grab some froyo at our favorite frozen yogurt spot in town.
How was your weekend?
With Style & Love,
♥
Amber