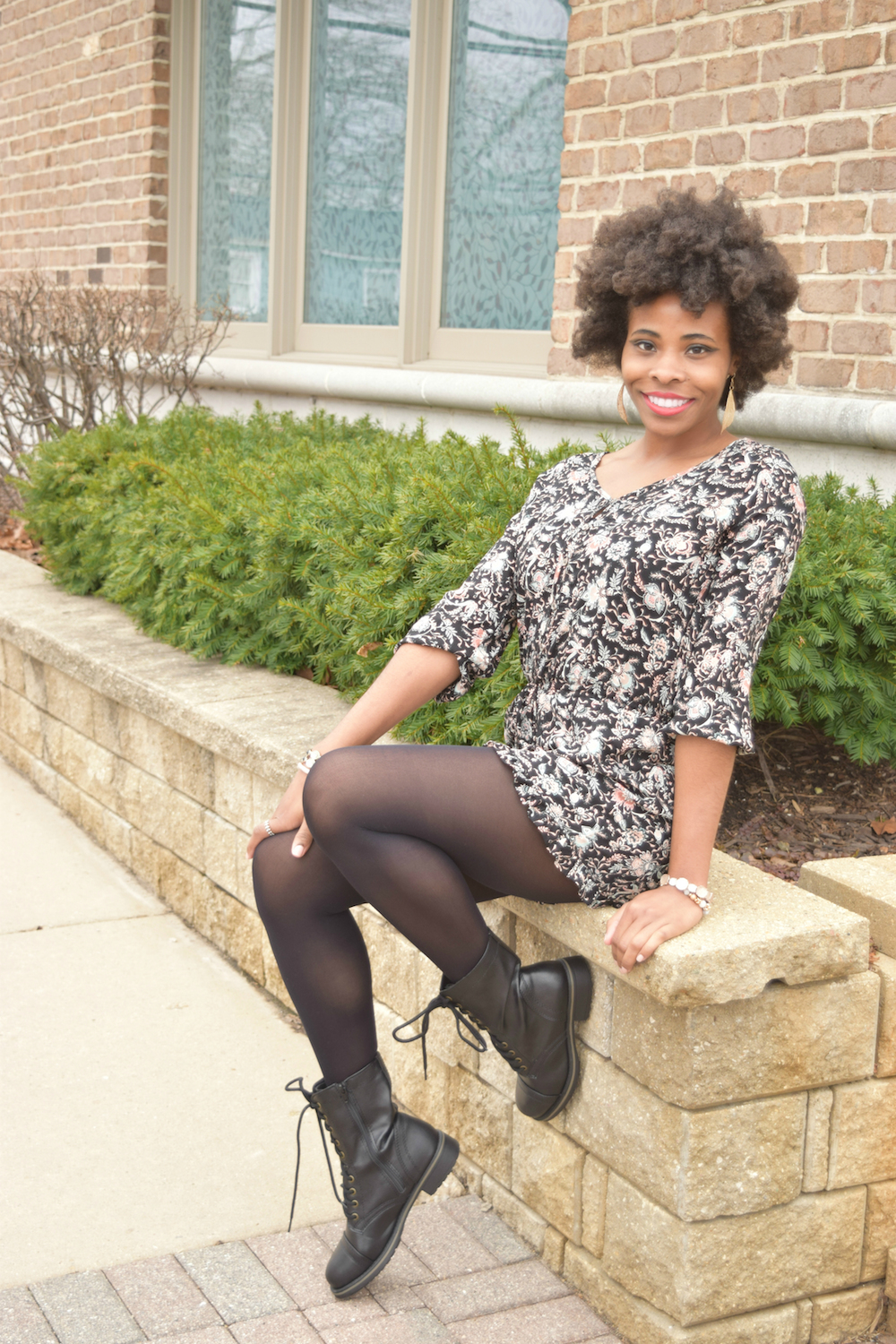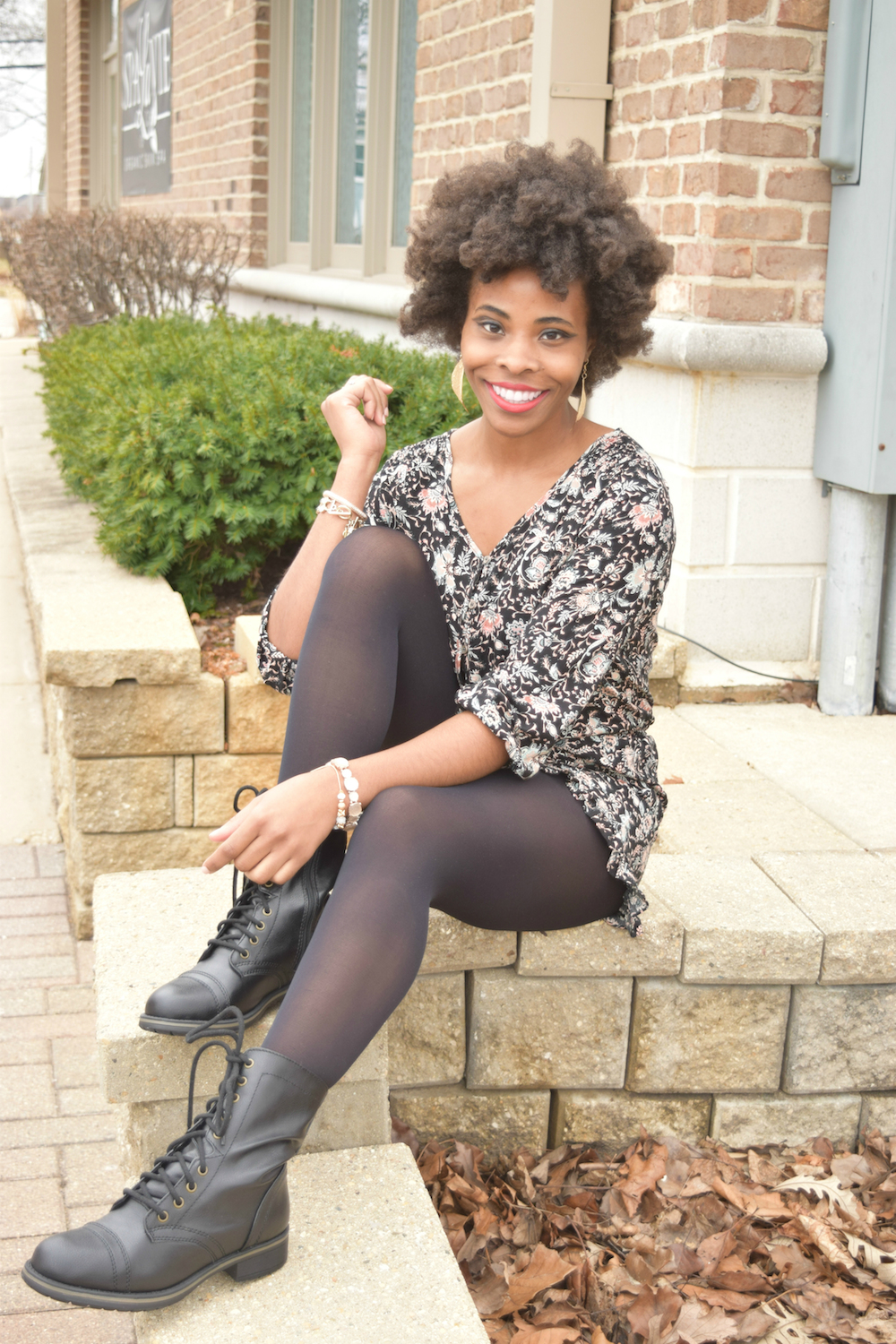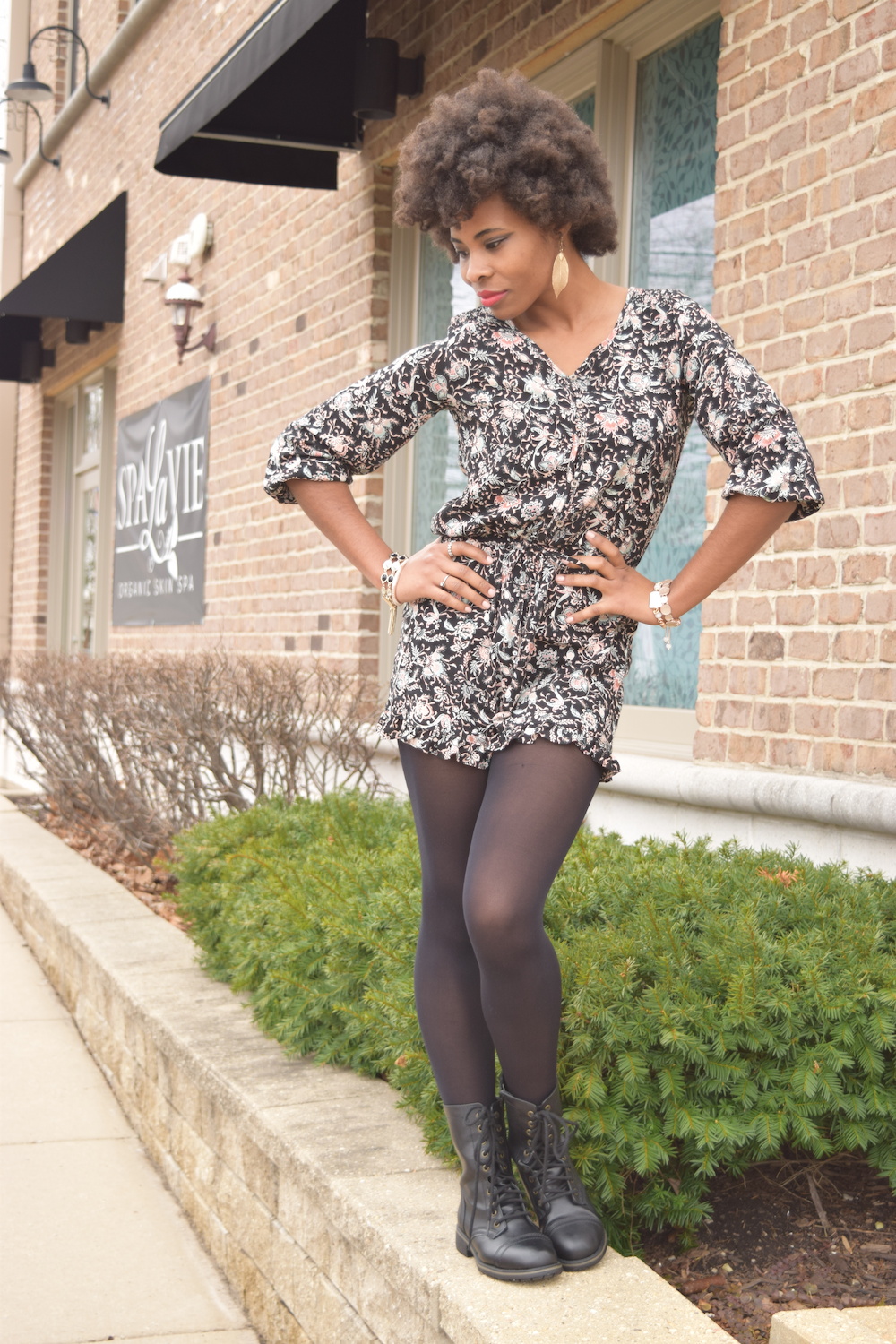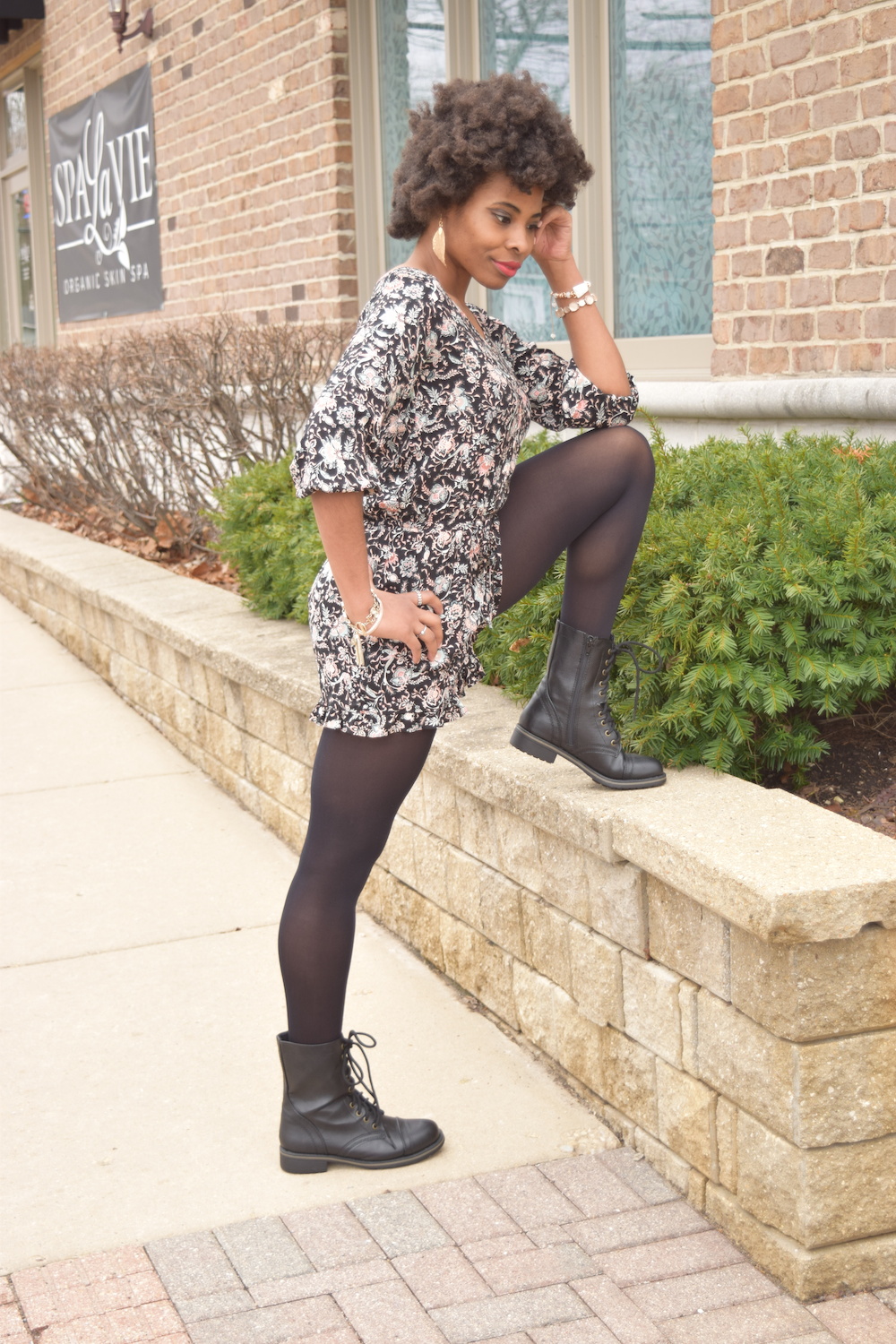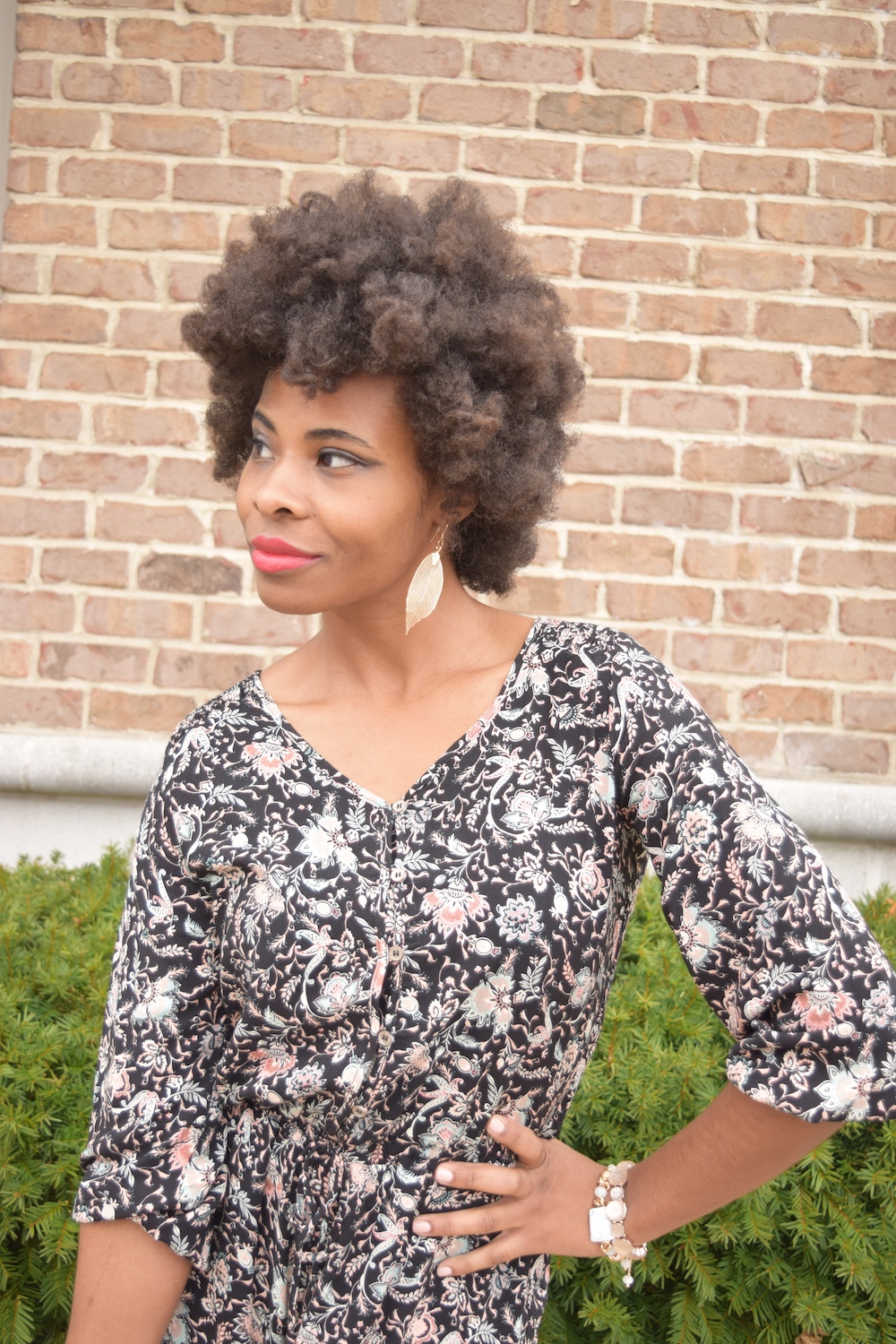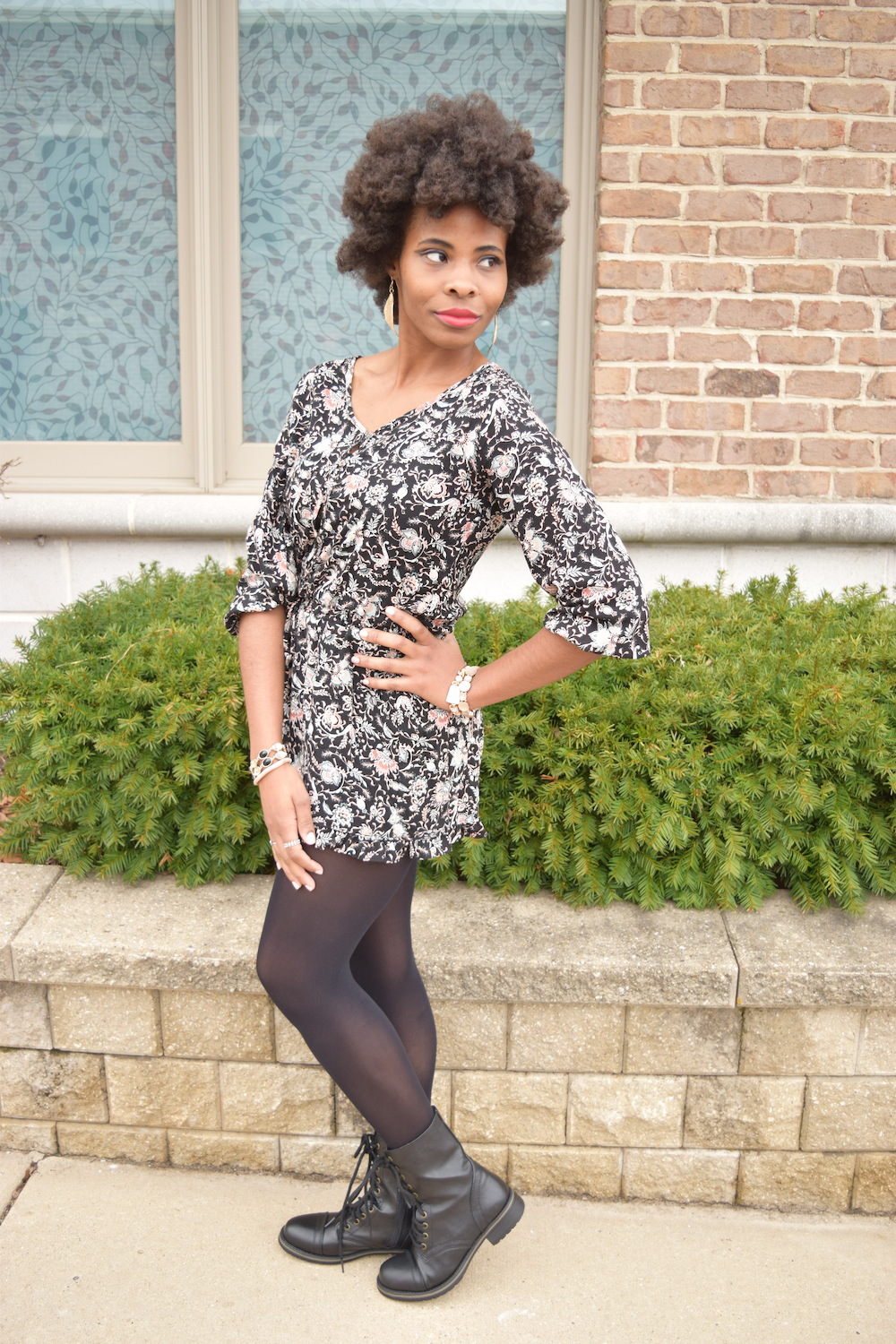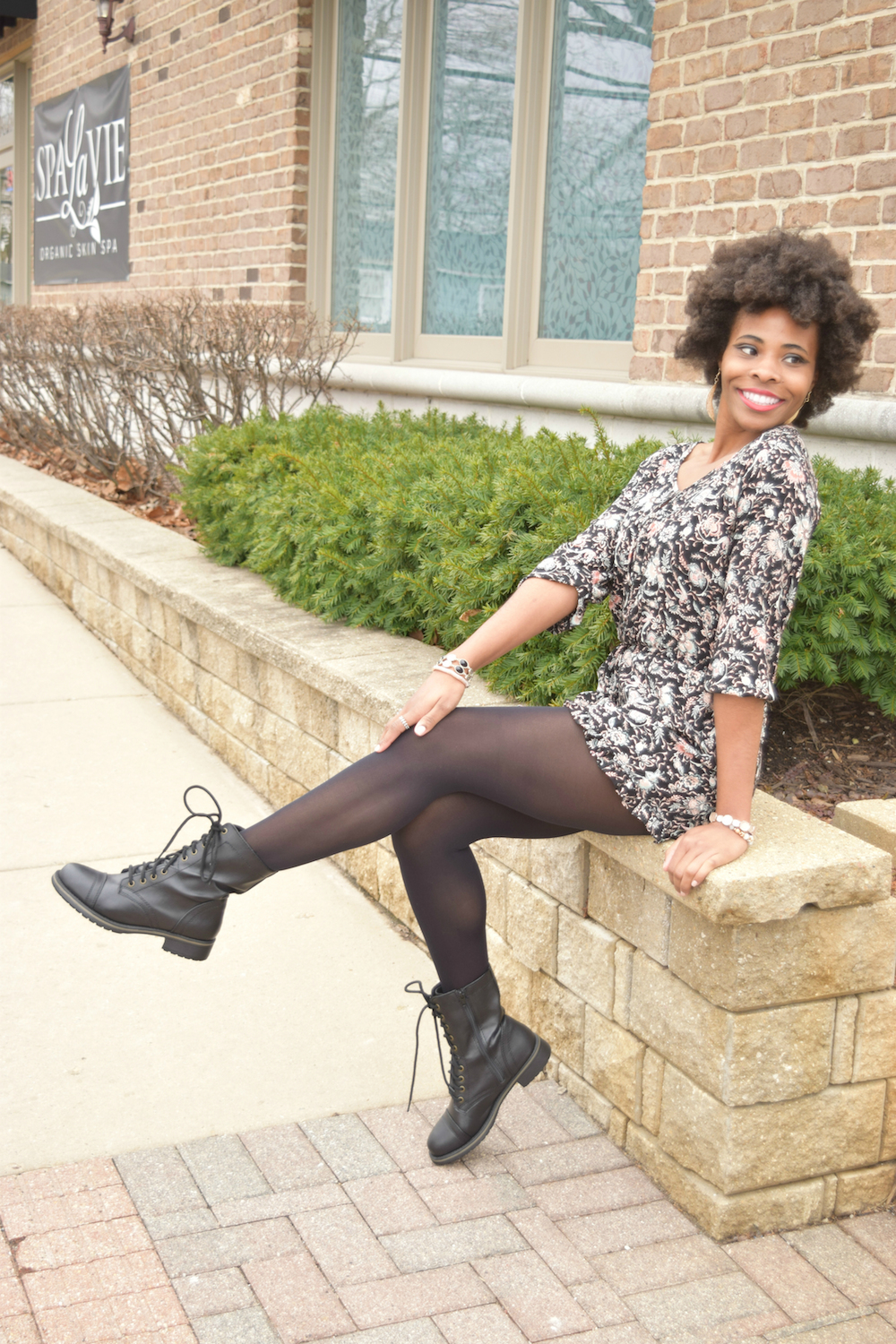 Romper
Tights
Boots
Earrings (similar)
Lipstick | Revlon "Wine With Everything"
Nail Polish | OPI "Bubble Bath"
: : : Adding the boots to this look was an unusual, but awesomely edgy, change from my typical girly-girl style. : : :
How was your weekend? Mine was busy, and fun! On Friday evening, I went for appetizers and drinks with my friend, Rachel, and then we met our boyfriends (yep, I've been dating someone special for a month!) at one of our favorite local spots to check out a blues/funk vibe band.
Saturday was really awesome. Myself and 3 other Chicago area bloggers had the joy to model for the spring/summer collection of an online boutique called Novelstyle Shop. Tomorrow, I will be sharing a special post with more details and a behind the scenes look of the modeling shoot!
After the photo shoot, I linked up with my friend, Sara, and we went out in River North for some St. Patty's weekend fun! My weekend rounded out on Sunday with my boyfriend coming over. I recently bought a wall mount for my TV, and he was so thoughtful offering to be my handy man and set up the wall mount to hang my TV. If you click the link to add me on Snapchat (prettyperfect89), you can check out my story to see snaps from my weekend, including a peek at my new guy. By the way, his name is David… and wow, talk about a sweetheart!
With Style & Love,
♥
Amber