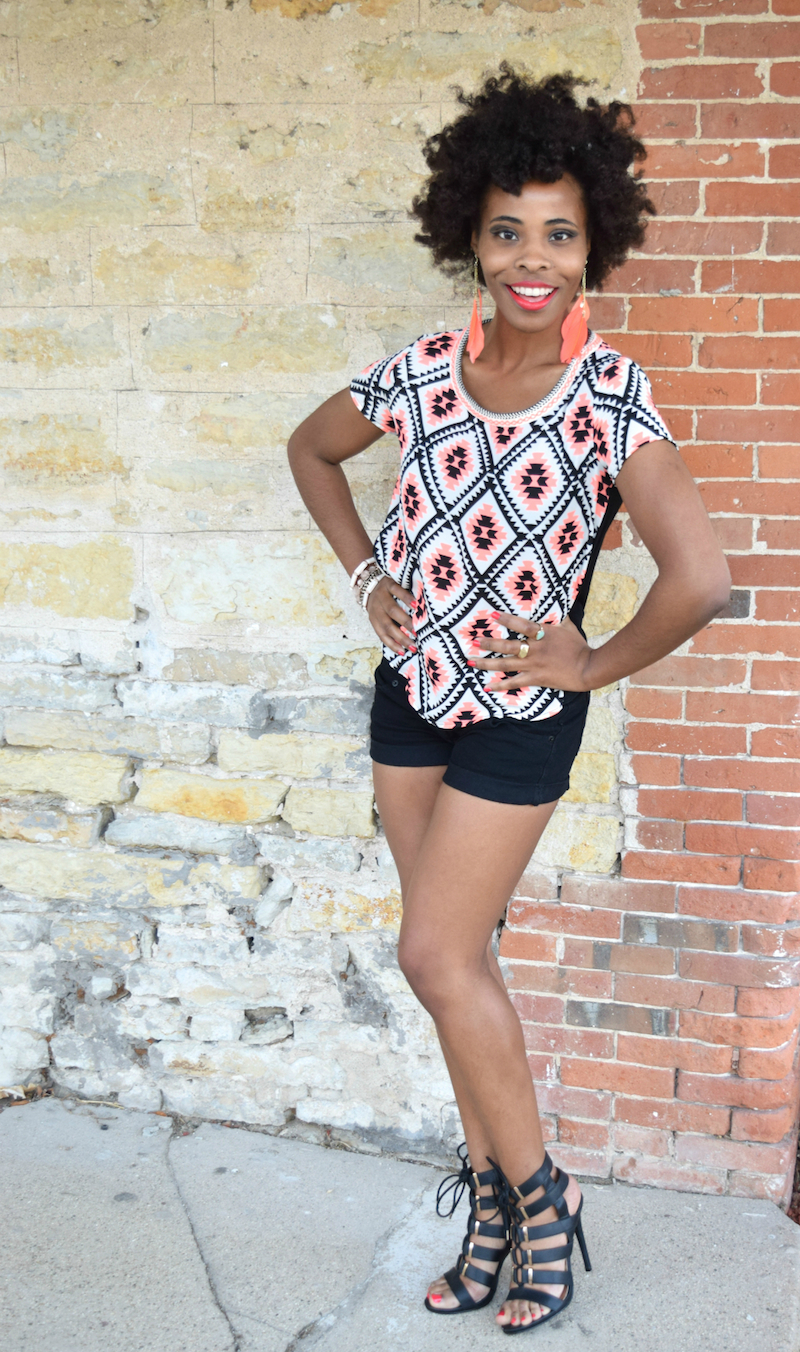 Blah…blah…blah… no, I'm kidding! I've just been so busy lately, so much on my mind… kind of freaking out a bit… just a little…but yeah! Mind overload!! So here's a quick blurb about this outfit: I saw the top (Target find! Woo hoo!), and loved the print and the neon coral coloring… then one day, while playing dress up, because that's what you do when you have a bunch of clothes, of course, you make outfits and take notes for future reference, so one day I realized I didn't have the perfect earrings, so I borrowed a pair from my sister, and I've never worn feather earrings before, let alone neon orange ones, and I fell in love.
So then there's the sandals… um… hello! Deeply fabulous? I think so… Just before buying, I'd pinned them to my Shoe Lust board on my Pinterest, along with other fabulous shoe finds! So check that out… Then also, I added red lips… and some pops of gold, and also that turquoise ring. And voila, the outfit in this post was born! What do you think?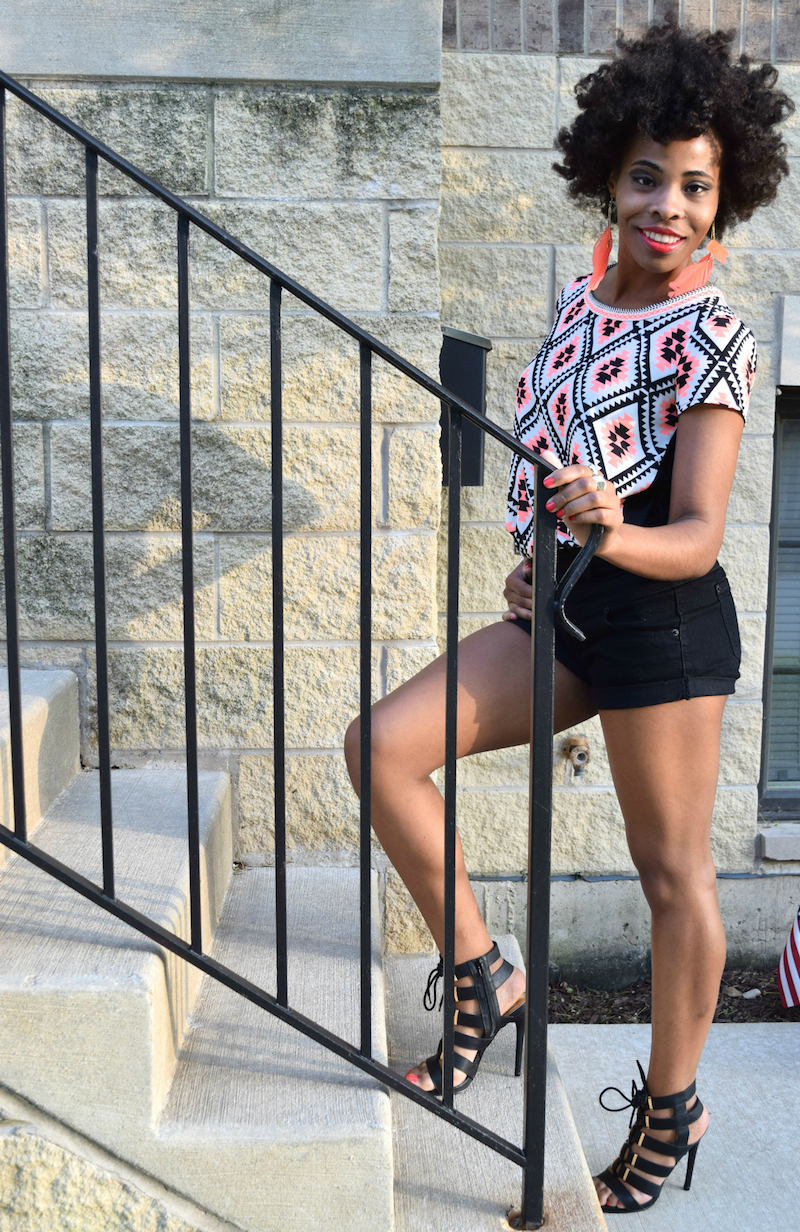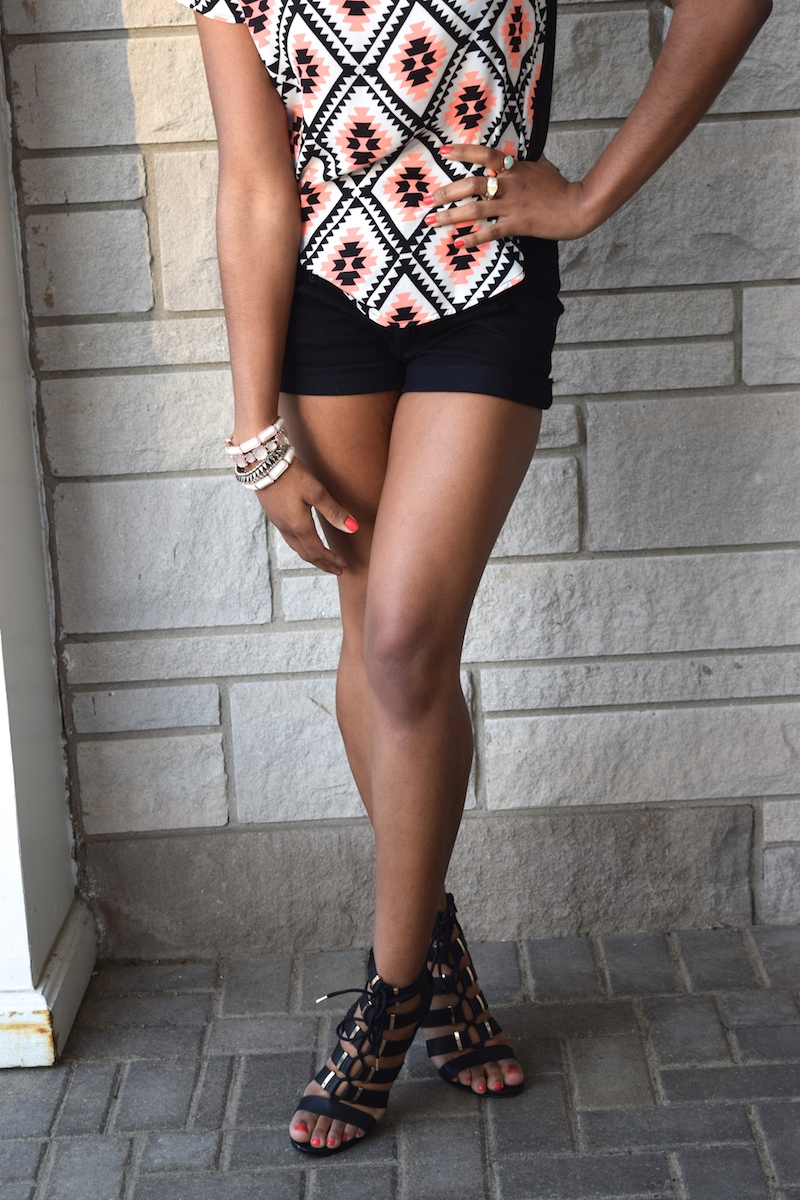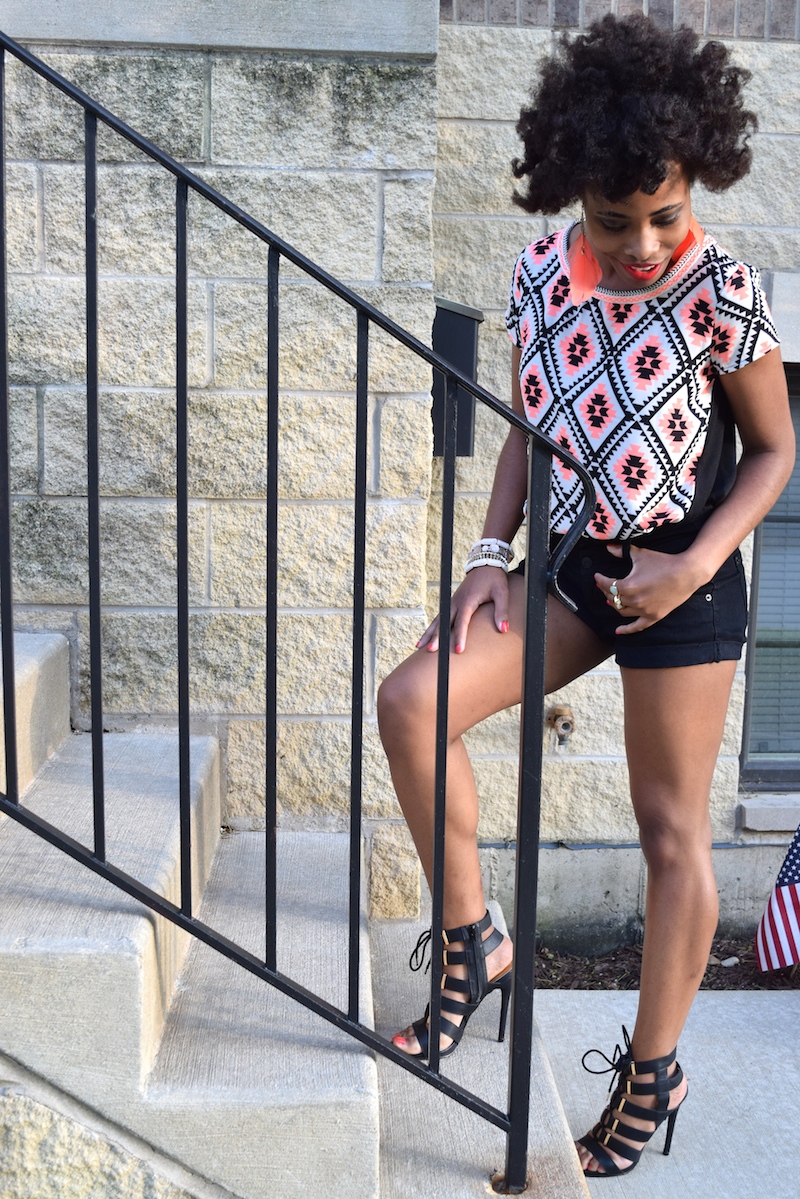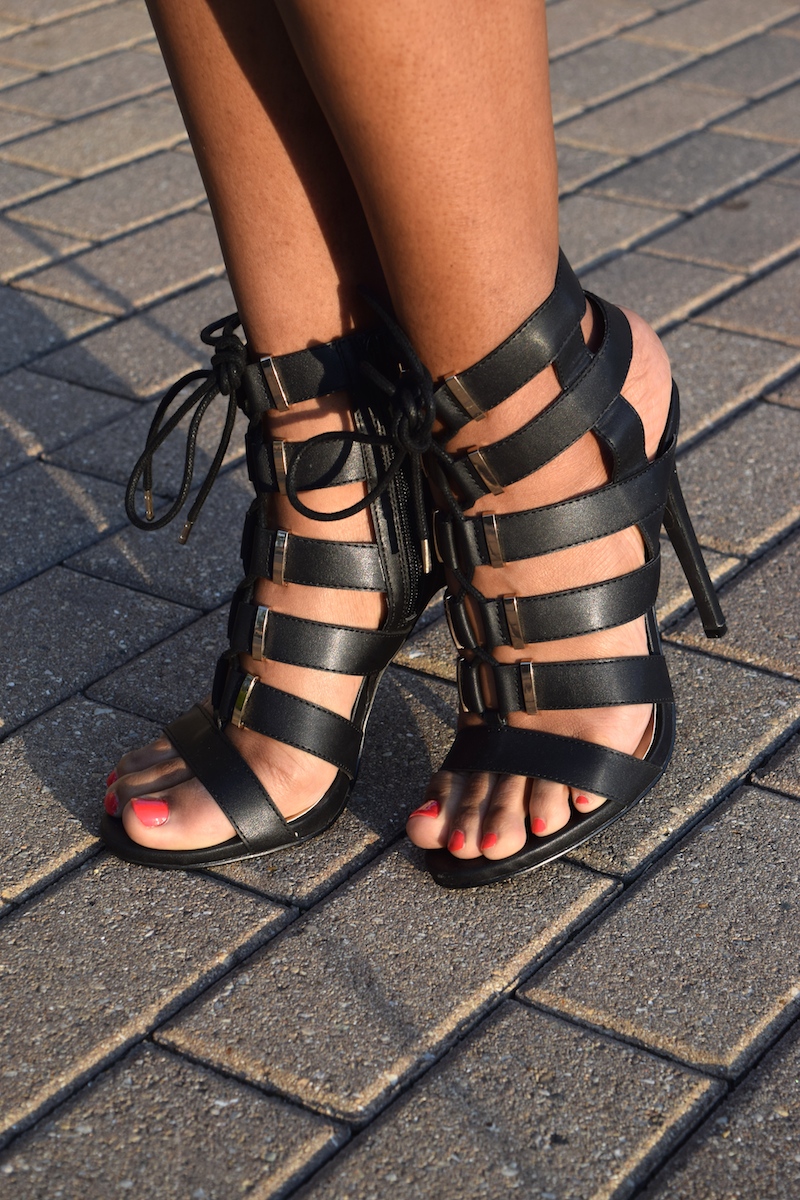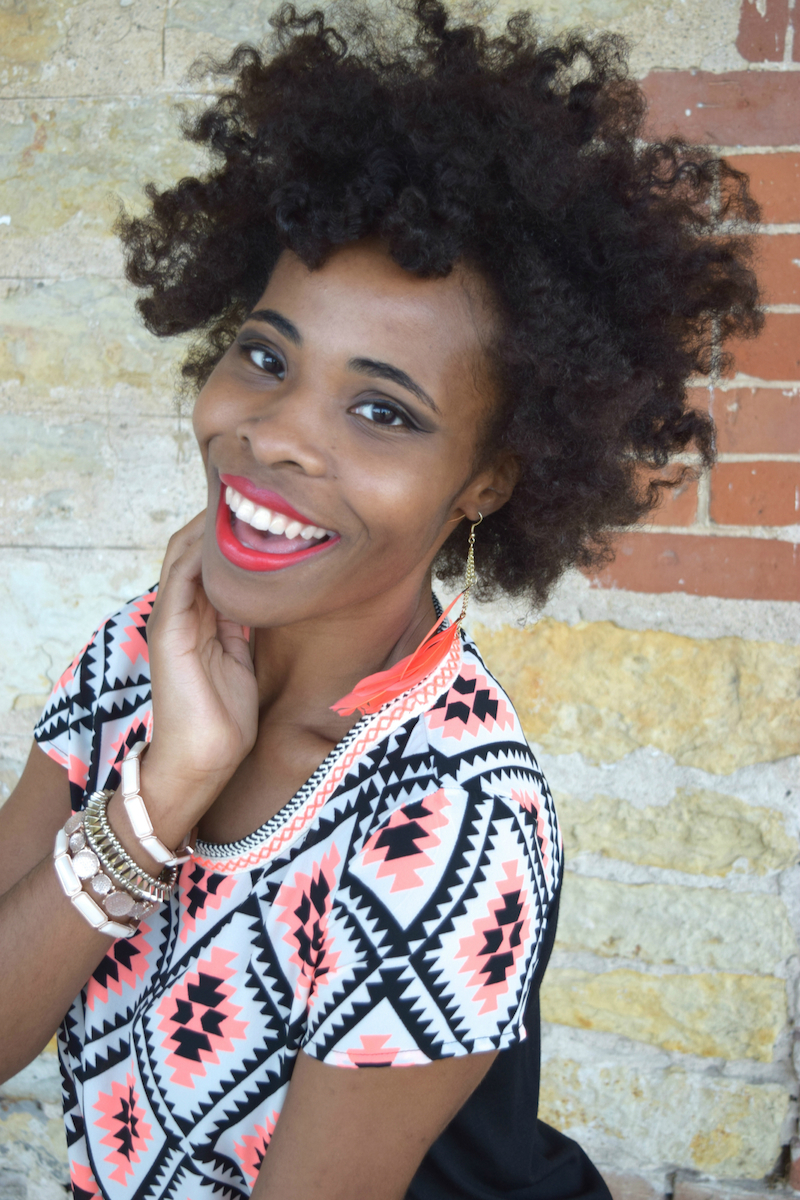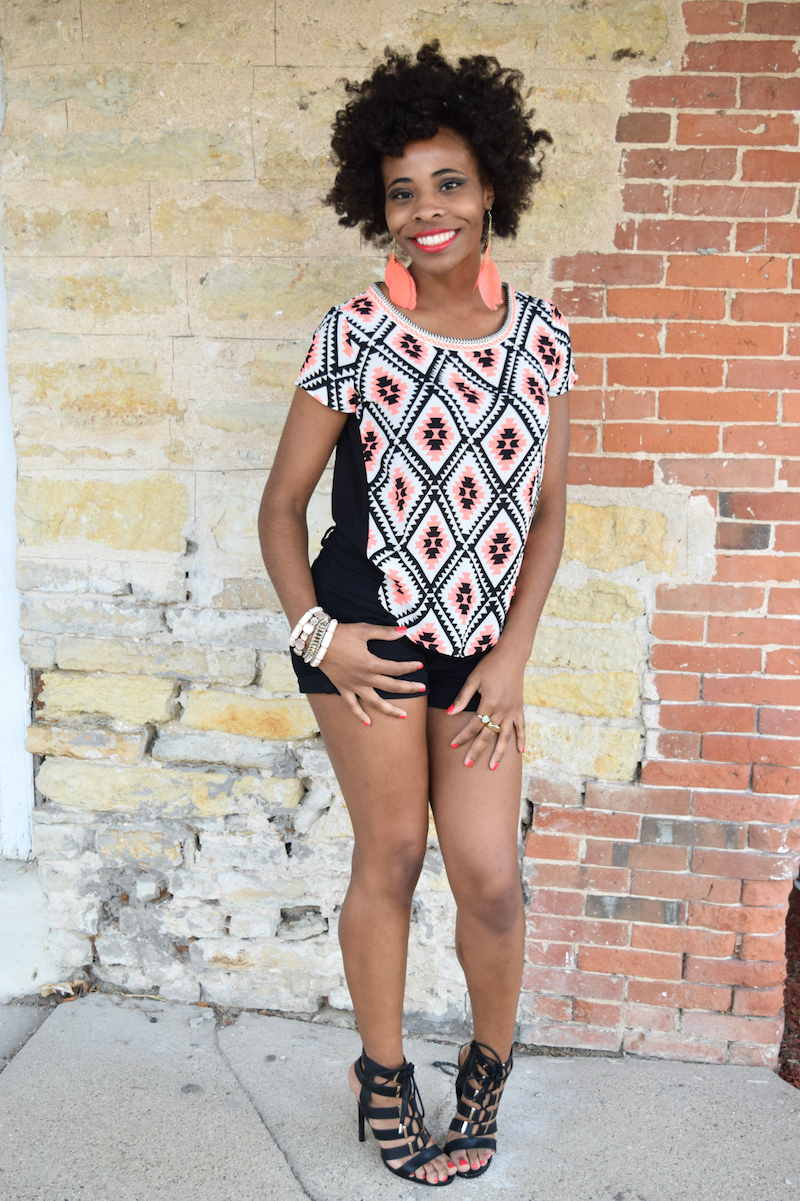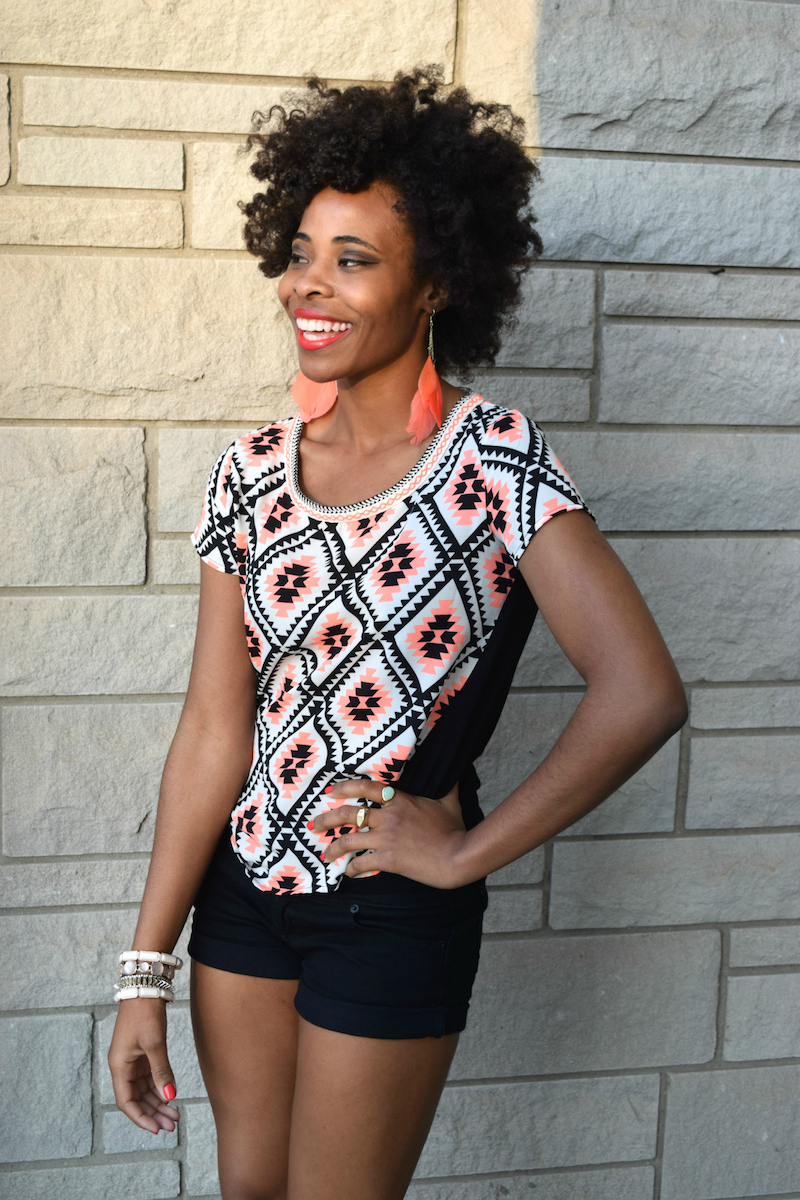 Aztec Printed Top | High-Waisted Denim Shorts | Lace Up Heeled Sandals | Feather Earrings (similar) | Ivory/Rose Gold Bracelets | Rose Gold Bracelet | Nail Polish: OPI "Charged Up Cherry" | Lipstick: Revlon "Fire & Ice"
How do you like this look? Kind of fun, yeah?… Well Memorial Day weekend is very near! What are your plans? I would have loved to jet off to Vegas or Hilton Head Beach… but poor planning, and well, poor planning… lol!
Make sure you enter my Charming Charlie earrings giveaway! Click on the link: HERE for the details. Entering is really easy, and the giveaway ends just before midnight on May 31st! Good luck! Have a great holiday weekend…and be safe!!