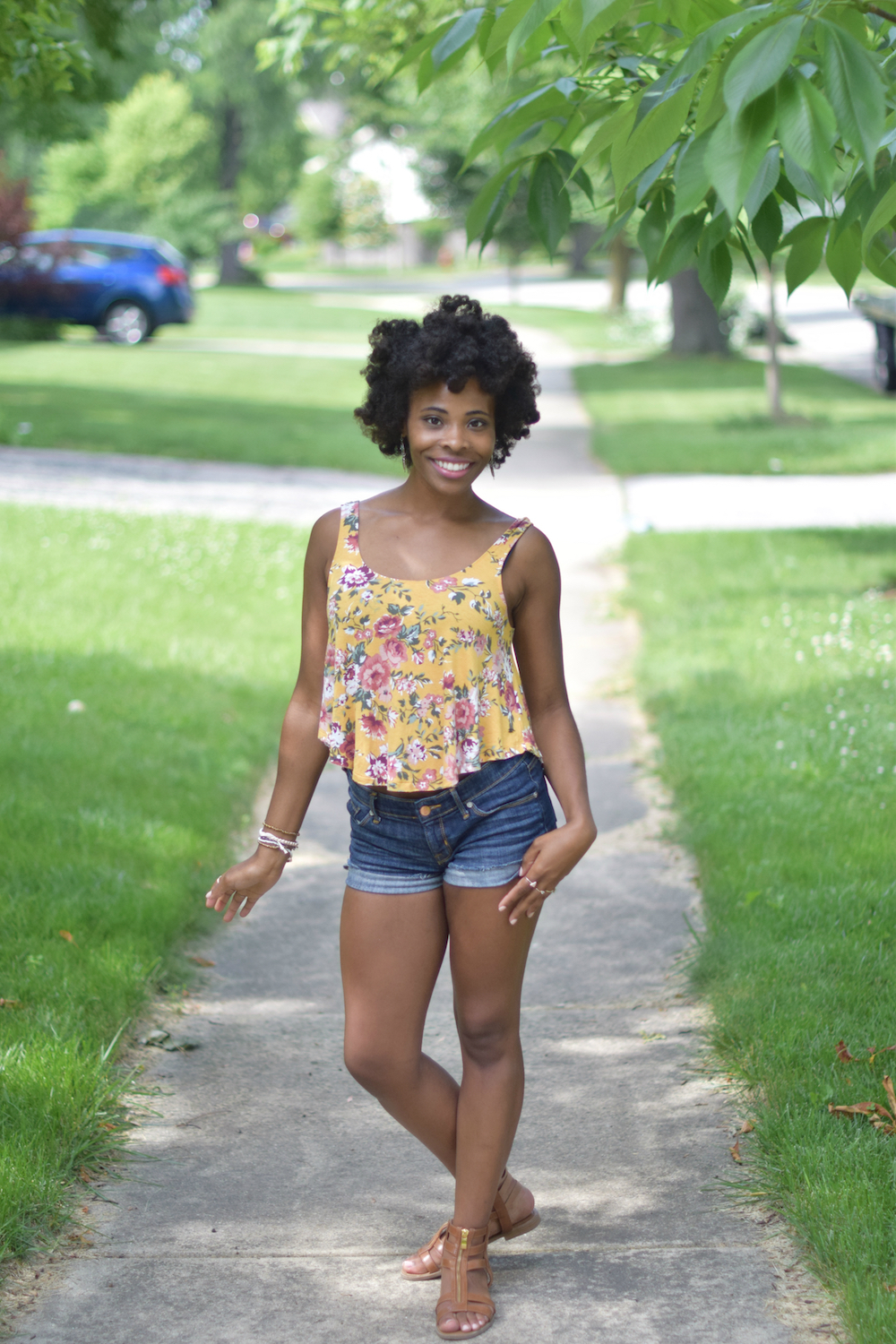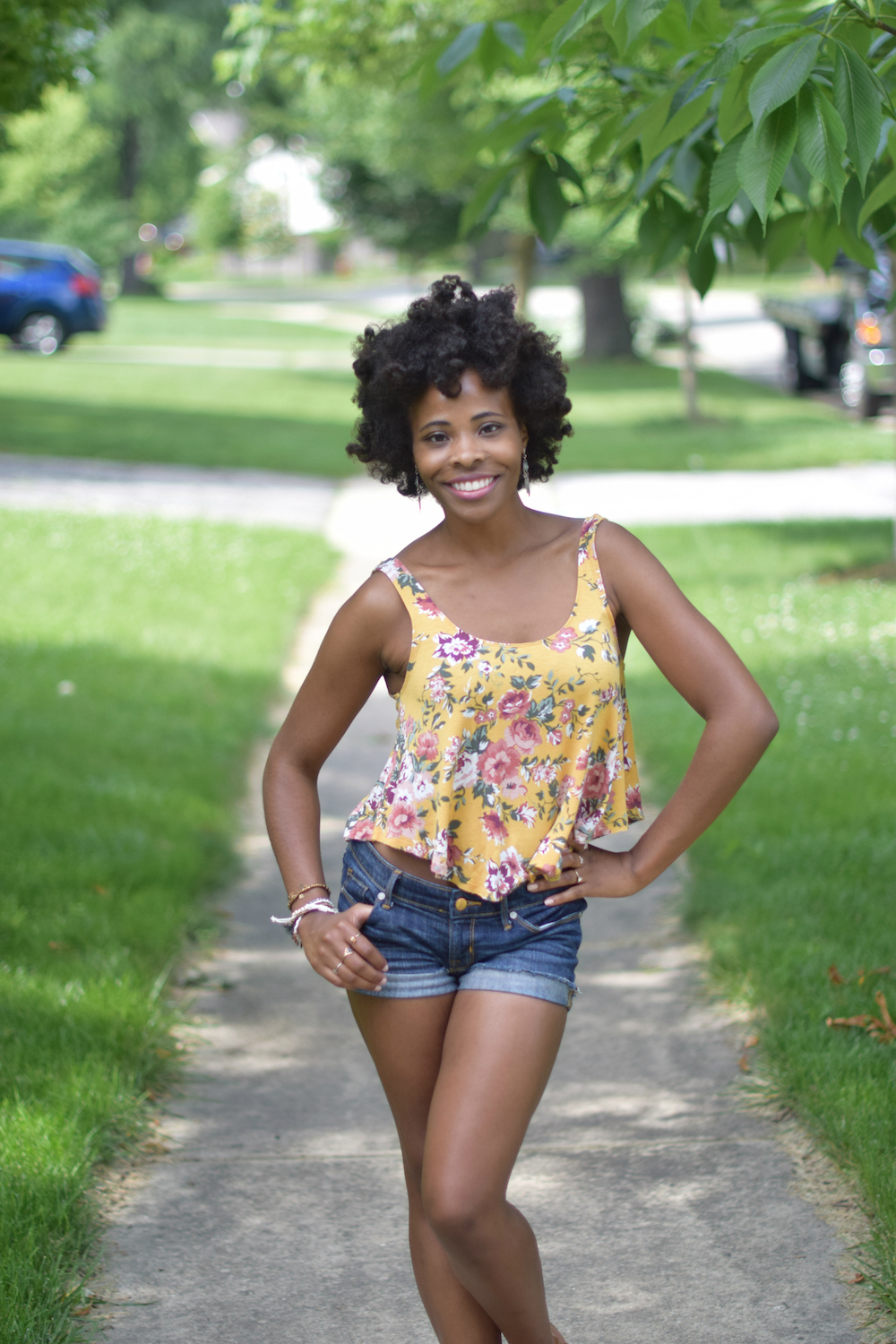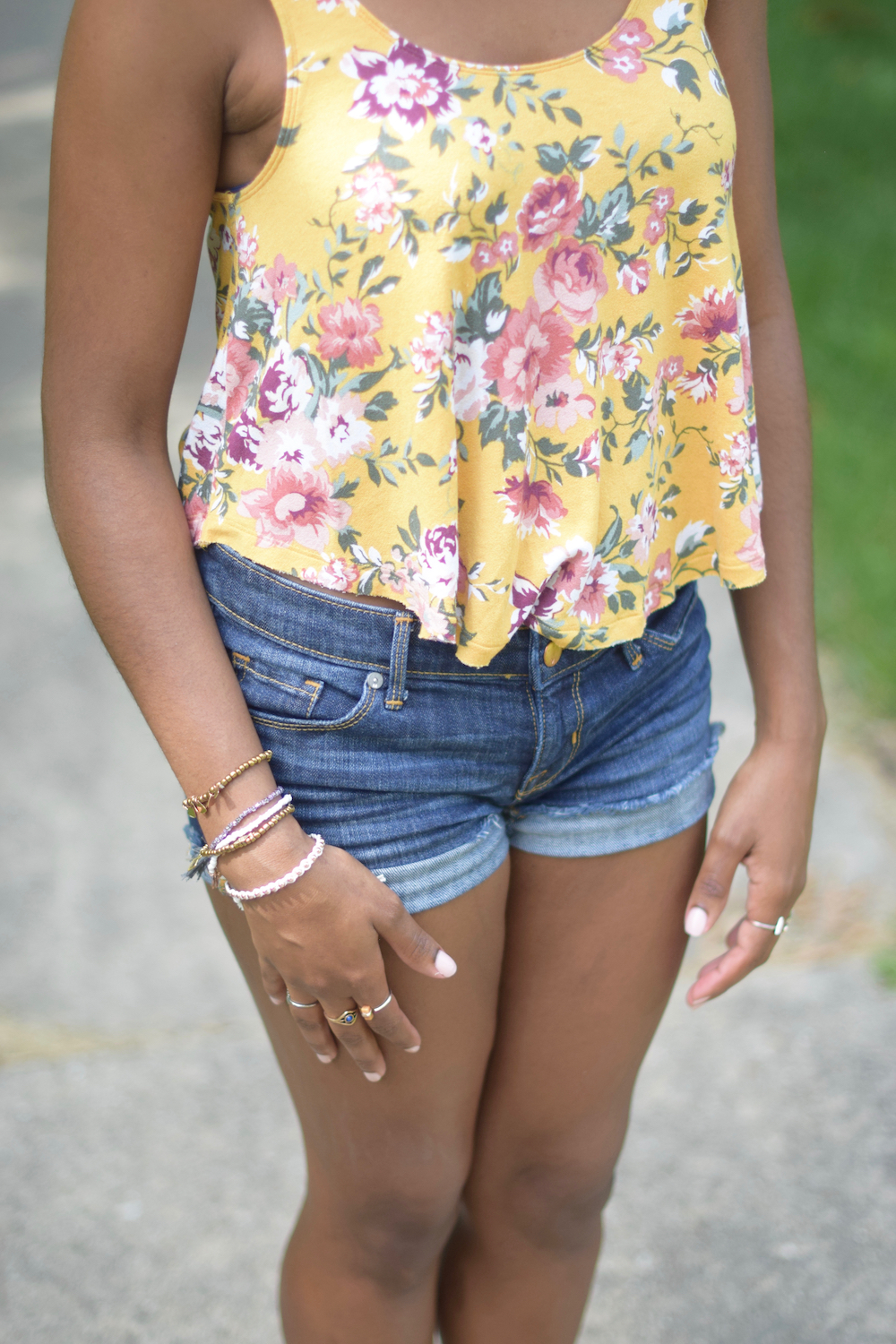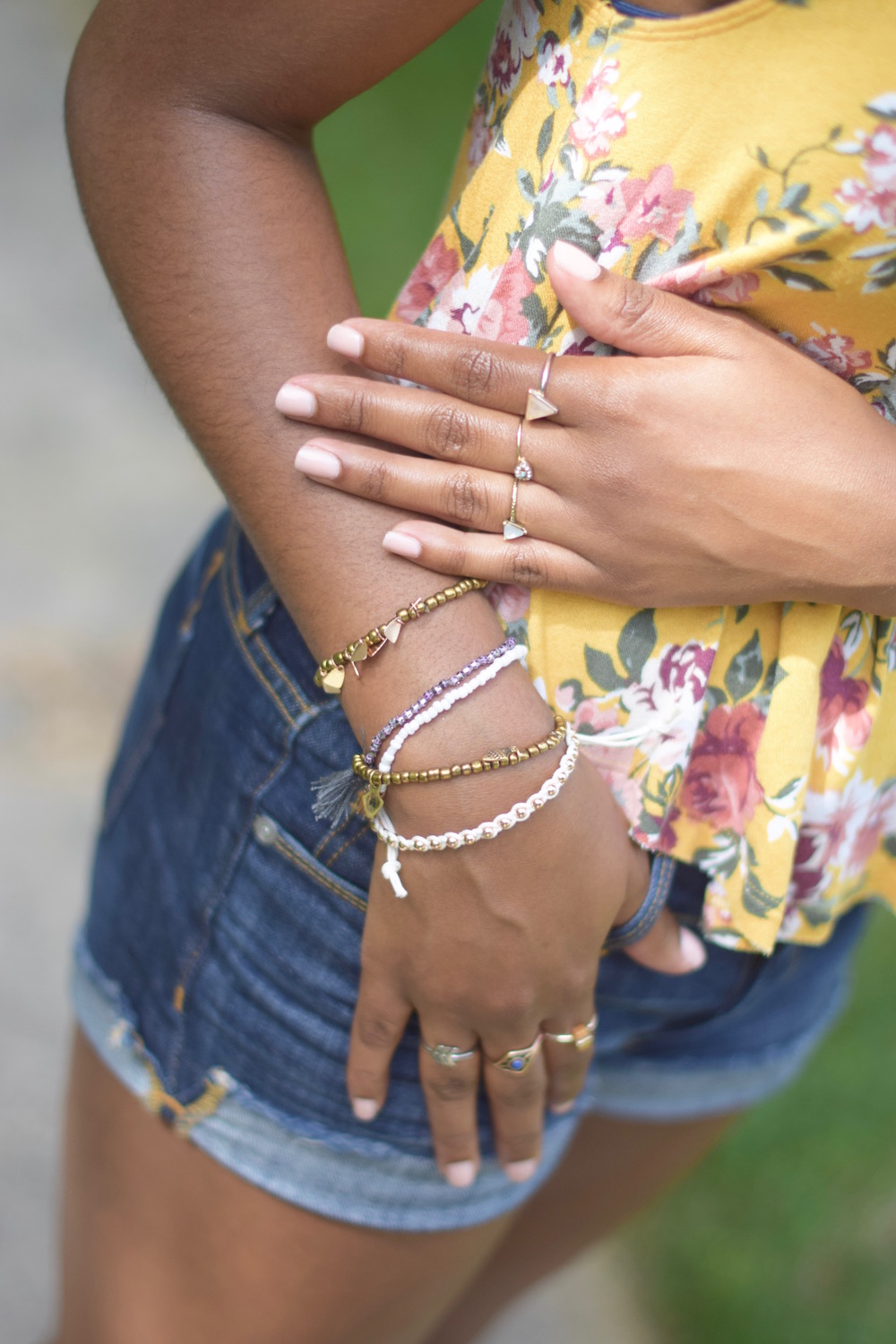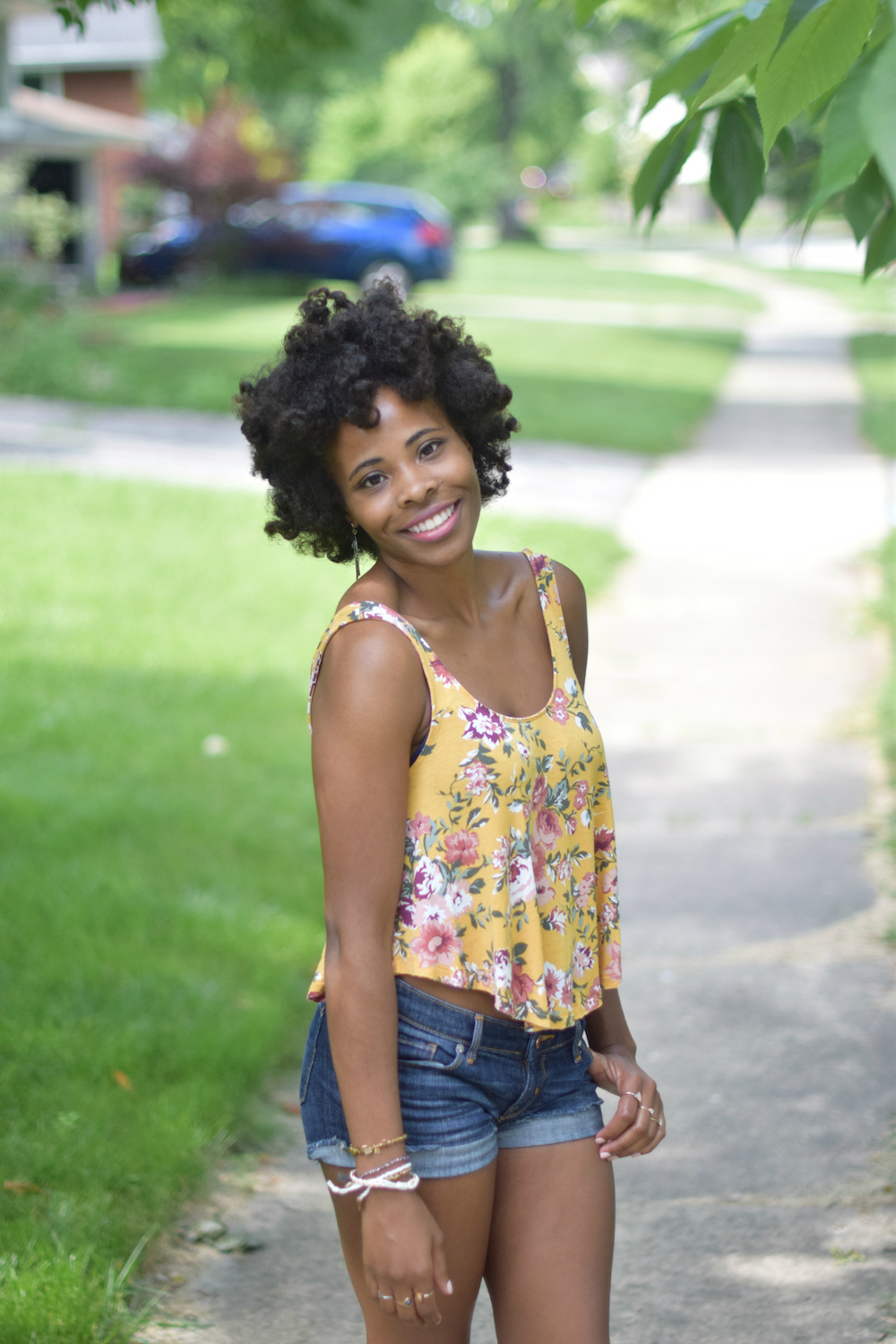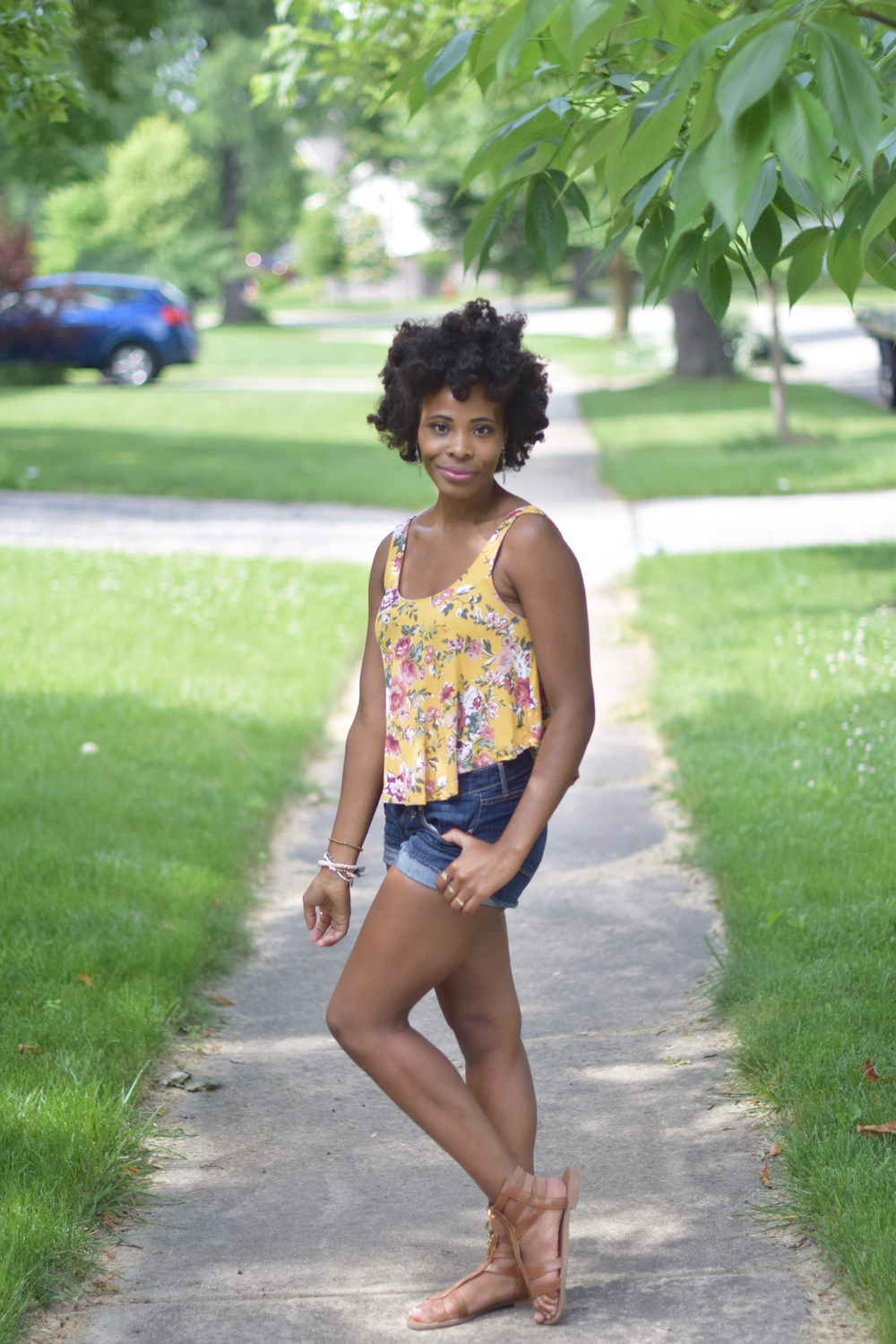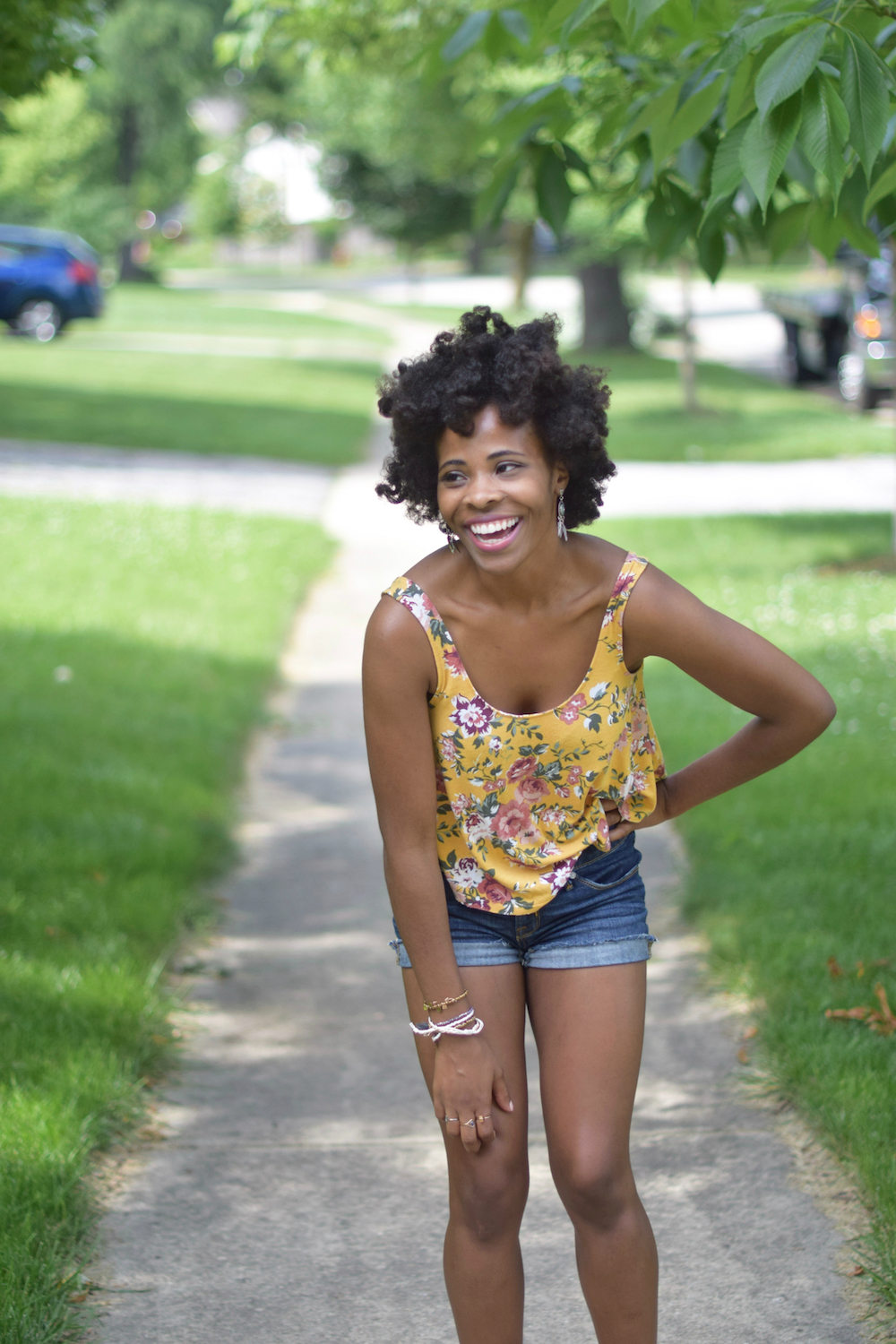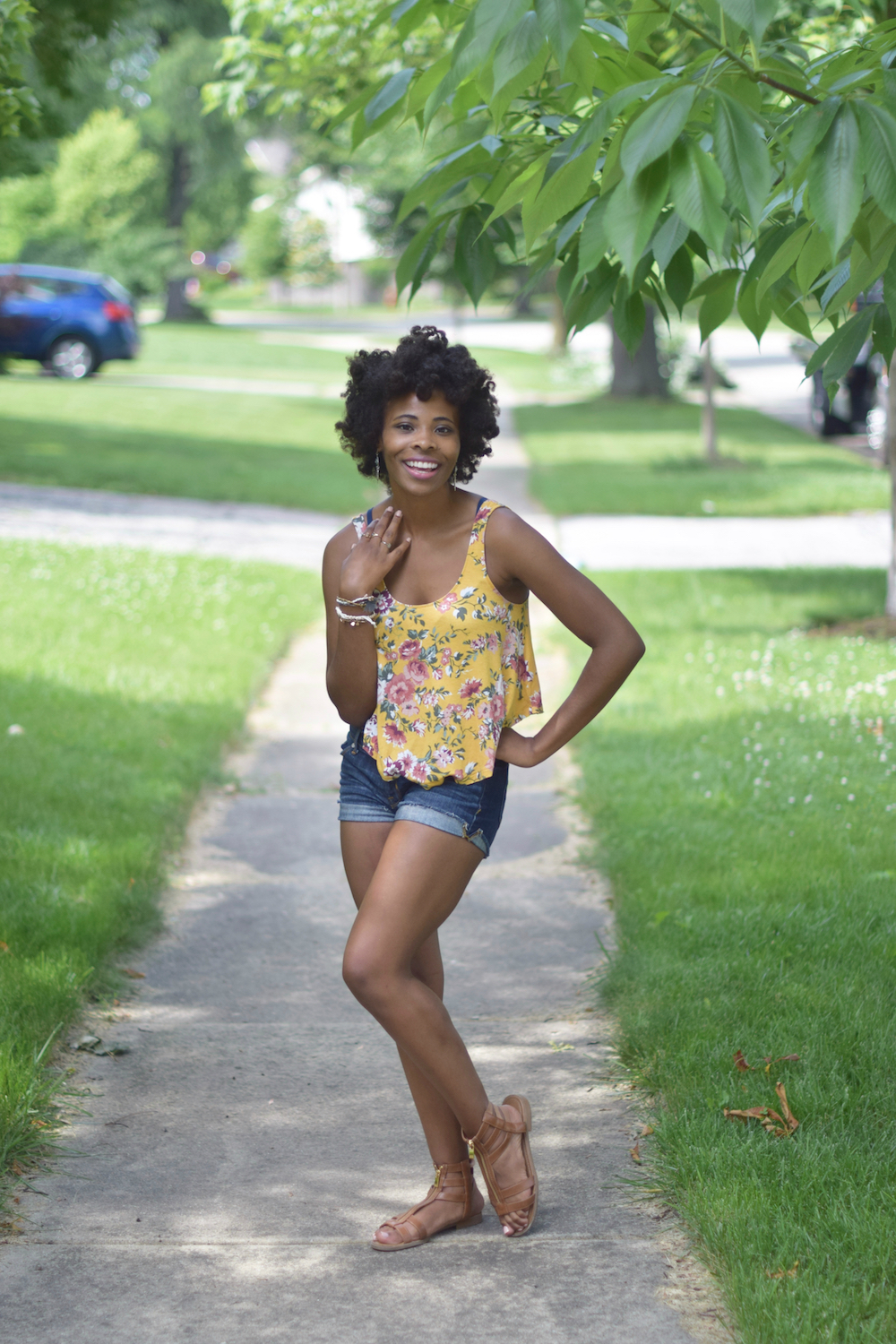 Tank (under $20!)
Shorts (similar)
Sandals (currently on sale!)
Happy Monday, lovelies! Did you do anything special over the weekend, or for Father's Day? My weekend was great! During the day on Friday, actually, more like Thursday night and into Friday, because I stayed up until 4AM focusing on my blog, I realized something… I realized I've spent a lot of time keeping the written aspect of my blog brief and focusing intensely on the images. The pictures I share are important to me, but for a while, I'd stopped writing longer posts because I became discouraged when visitors and fellow bloggers took a glance at my outfit, and ignored my writing.
Oh well. I don't care.
I'm going to write more when I want to share more. I've actually written a couple of blog posts (here and here) when I made mention about being more authentic with my blogging, but I haven't been good about maintaining those statements. I realized that I will have readers who closely read my blog text, and I will have those who stop by for a look at my outfits, maybe drop a somewhat shallow comment and leave.
And I'm okay with that. I have to be okay with that.
Even when I key a short blog post, I still get pretty disingenuous comments, so I suppose the length of my posts matters not. The aspects of blogging that matter the most are my enjoyment of this hobby (possible career path…), everything I've learned along the way (like elements of HTML/CSS, the community of blogging, photography, digital marketing, and of course, the world of fashion and style), and also a deep appreciation I have for the readers who support my interests as well as the blogger friendships I've established (online, and in-person).
So, at the start of this post, before I drifted off into my blogger thoughts, I mentioned that I had a great weekend (if you follow my Snapchat: PrettyPerfect89 you probably saw most of my weekend). Friday night was a date night for David and I, we grabbed dinner, and it was so great to spend time one on one. Then on Saturday, I spent the morning with Miss Alena before she went off to a sleepover. During the early afternoon, I grabbed a Starbucks and enjoyed a girl's afternoon chatting with my bestie Rachel. Early evening, I headed into Chicago with David where he jammed with a band, subbing as keys, at The Tonic Room. David is so talented, he plays guitar, bass, mandolin, and keyboard. I don't know how he plays them all, but he just gets it, and he's good! Sunday was pretty relaxing, nothing major to share, but I did find myself surprised at how quickly the weekend flew by.
The outfit I have on in this post is a look I wore during the day on Saturday. Included with my blogger changes and working on authenticity, I'm trying to capture photos of outfits I wear as I have them on for the day or for an event. Getting dolled up for a shoot is so time consuming, and I want to minimize that… David took the photos in this post. I'm so grateful for him, I think he did a fantastic job.
With Style & Love,
♥
Amber