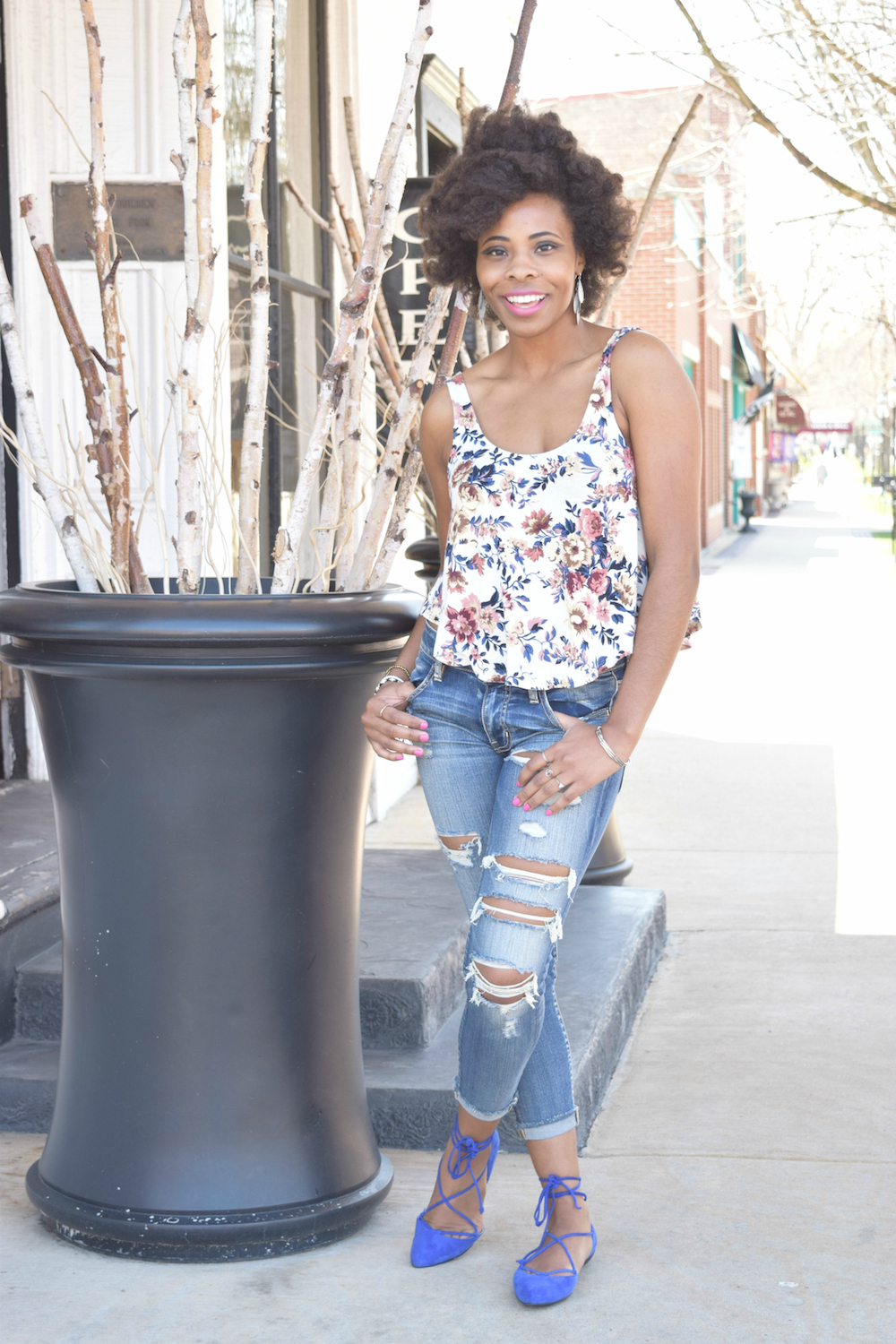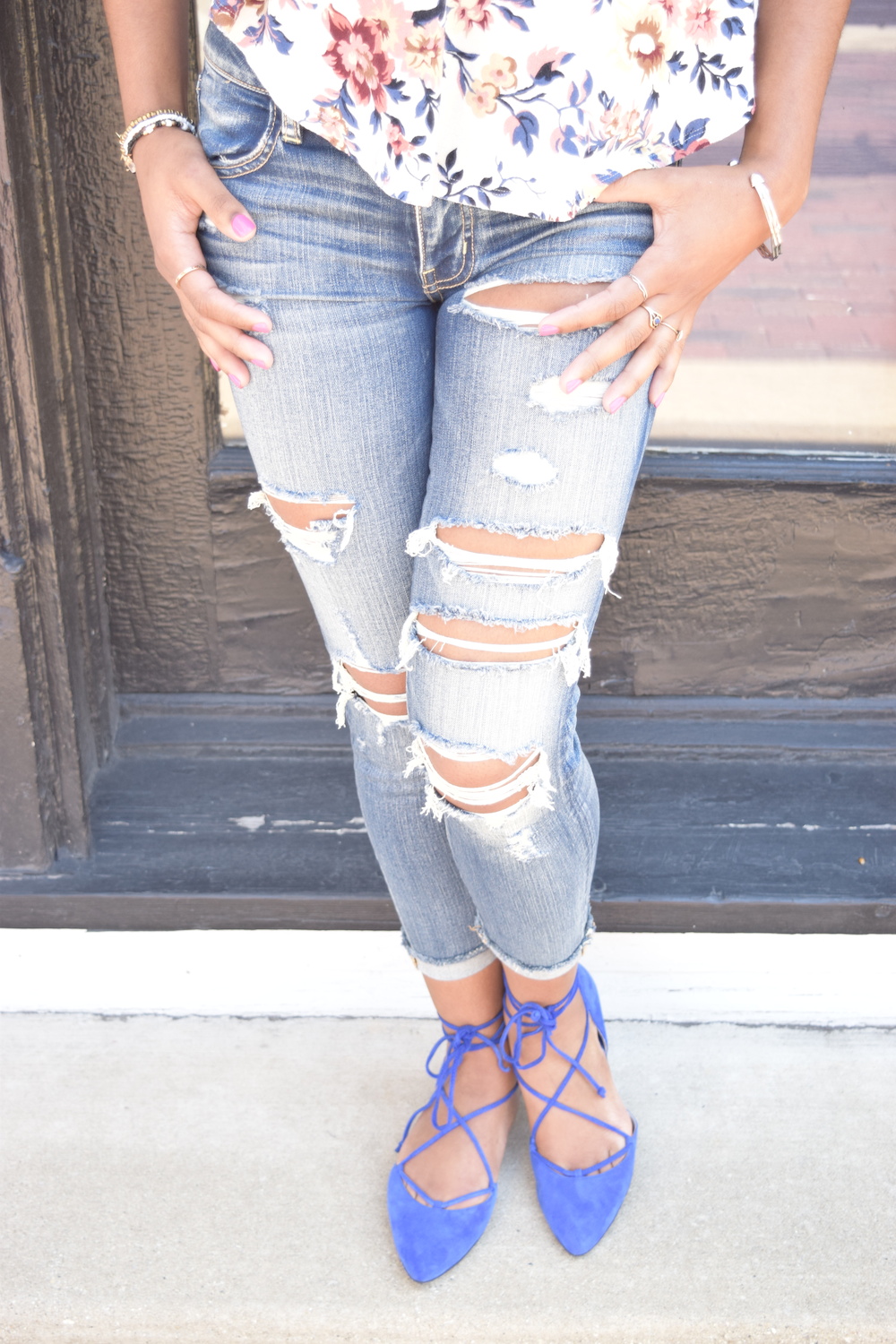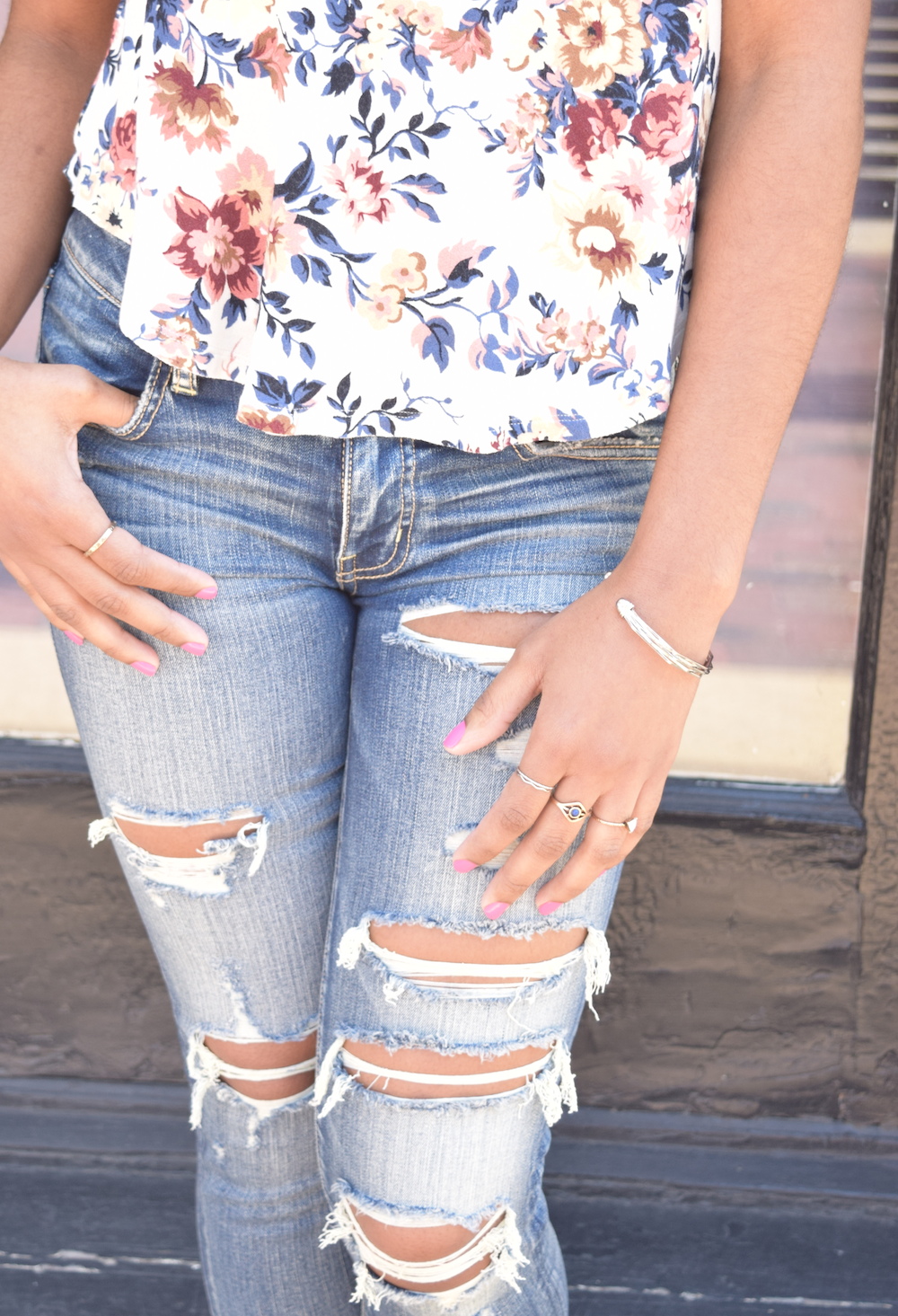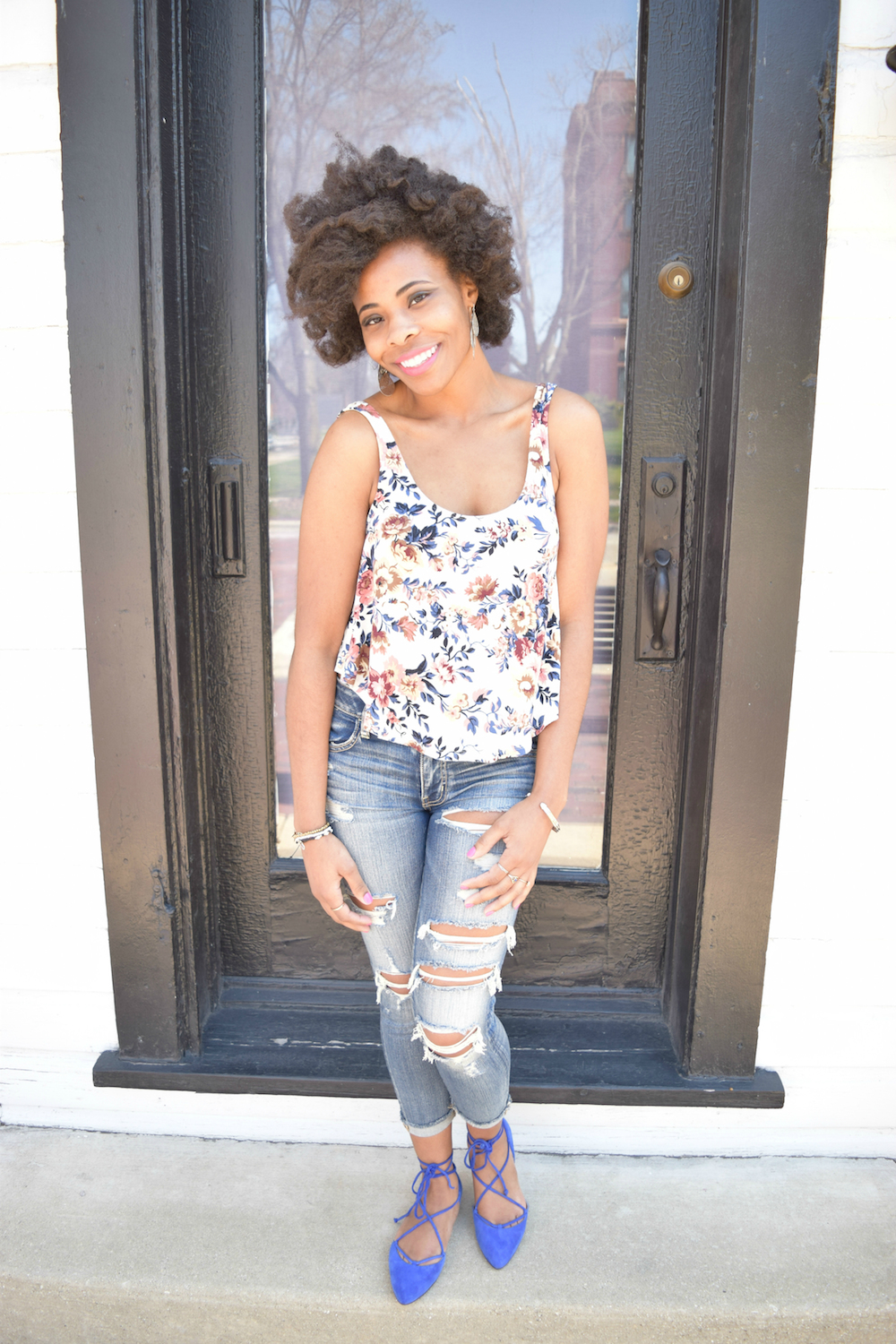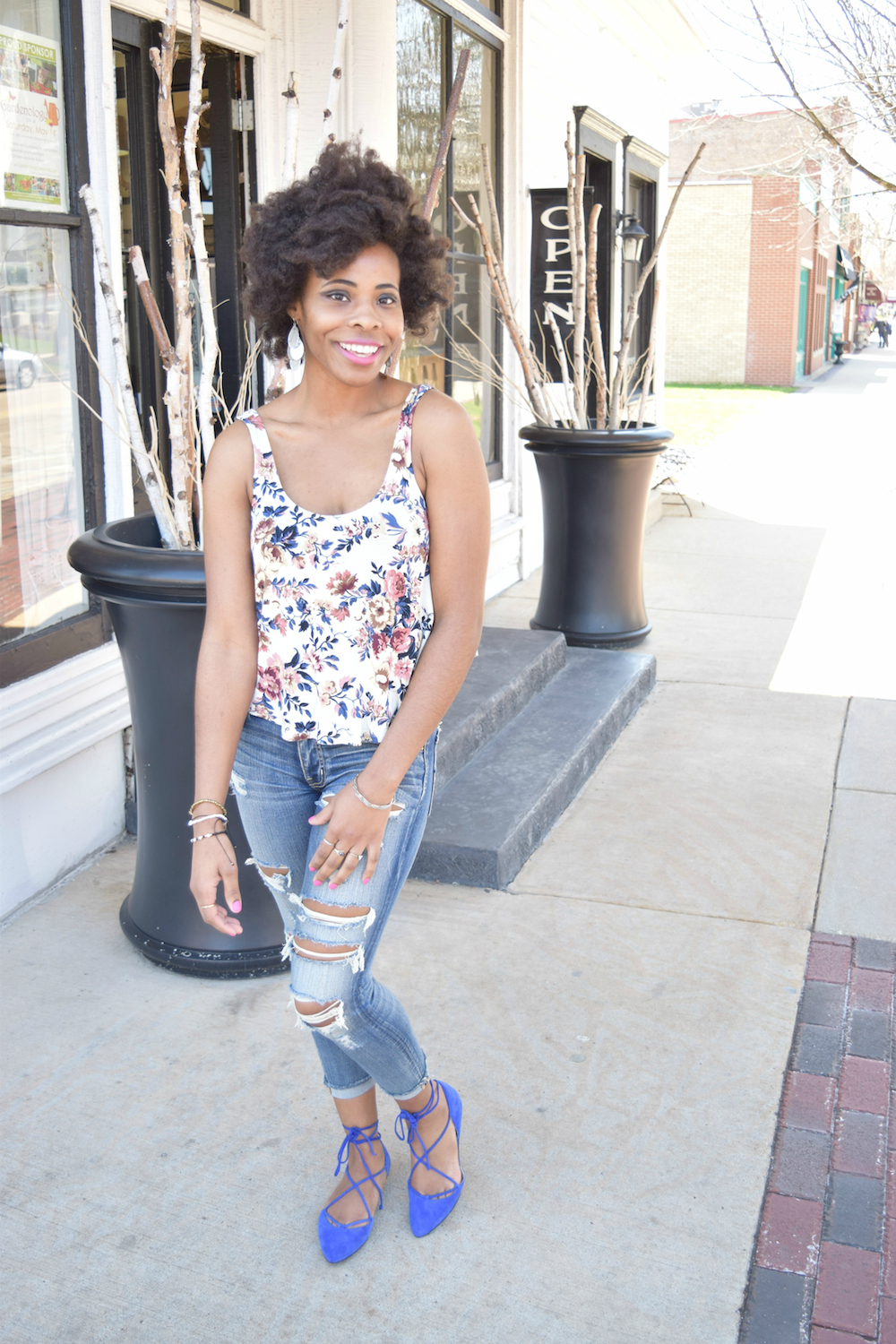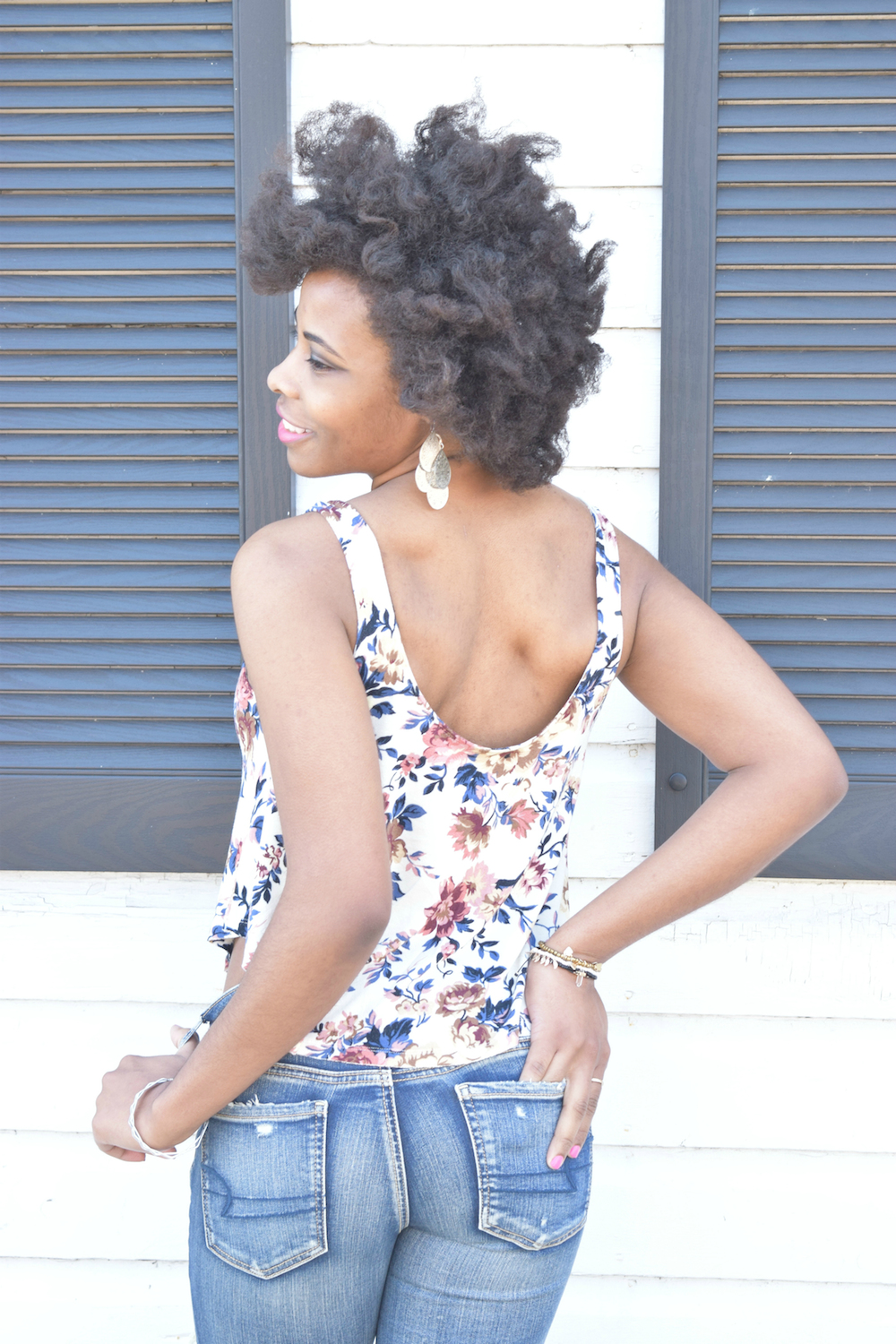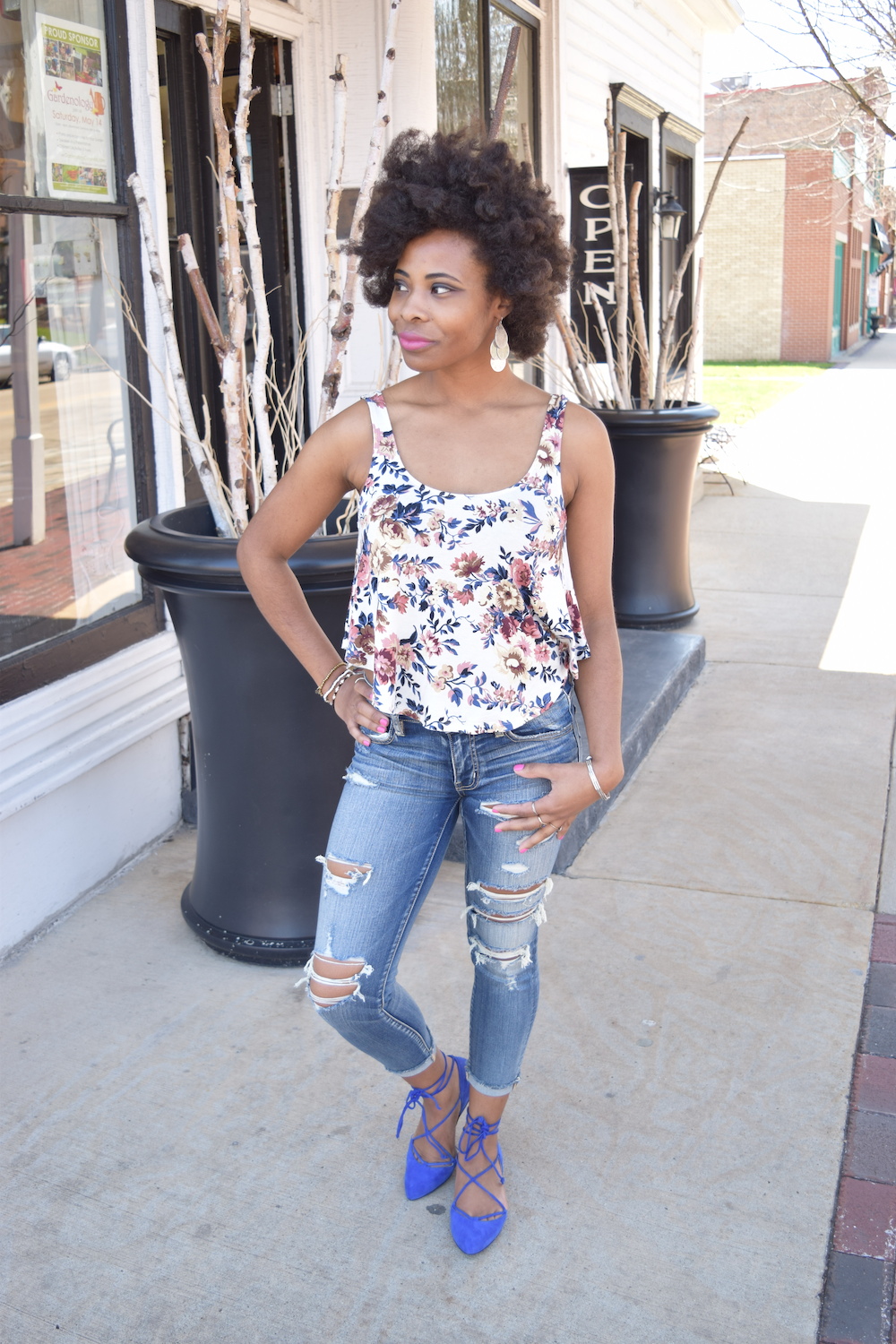 Tank
Cropped Denims
Flats (sold out, similar!)
Monday already… time is flying… we're already way into April, I can't believe it! I want to slow things down… I've had a lengthy, longterm to-do list that is getting smaller, and smaller, so hopefully once that last item gets crossed off (though, I know daily tasks will still arise regularly), my days will seem slower paced.
How was your weekend?
Chicago finally had an official weekend burst of spring weather. If you follow my Snapchat- prettyperfect89 and Instagram- @ambershann0n, you'll know I spent Friday during the day with Alena (she had a half day of school!) so we enjoyed our girly time together by getting manis, pedis, and doing some shopping. At night I was with my guy, David, we went to dinner at The Lucky Monk.
Saturday was spent doing some errands and housework, then my family and I went to Studio Movie Grill to see The Jungle Book, Alena loved it, so did I. If you're a Disney fan, it's a must see!
Saturday night, I was with David again. We woke up to a beautiful Sunday morning and decided to have breakfast at Nosh then we walked around downtown Geneva. During the day on Sunday, I switched out Alena's winter wardrobe so she's all ready for spring and summer. I took Alena out for her favorite Mac & Cheese at The Burger Local, and we also had some ice cream at Kilwin's.
The weekend flew right on by, and since we had such gorgeous spring weather, it's a wonderful reminder of the summer days that are just ahead! I can't wait… okay, but I need to!