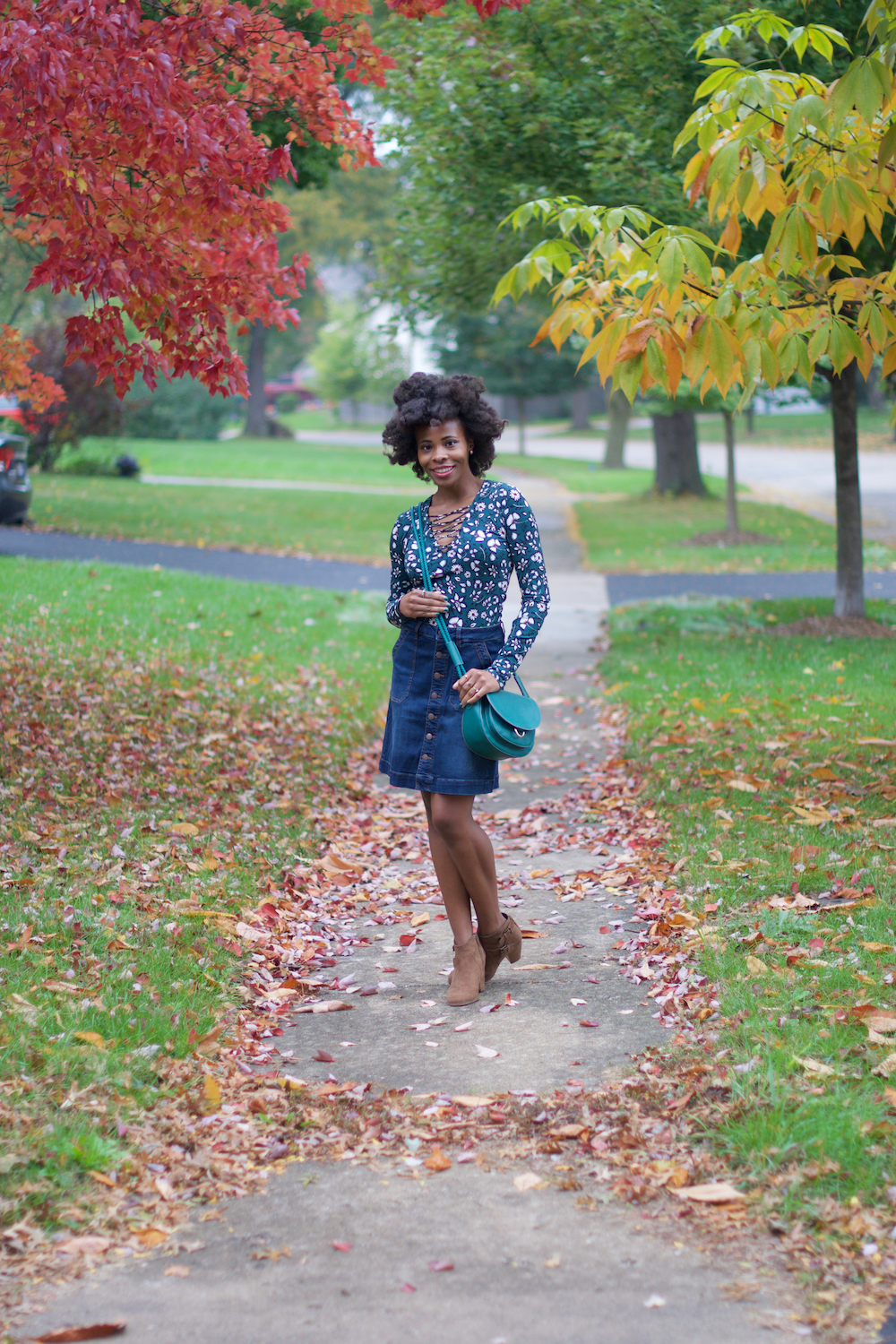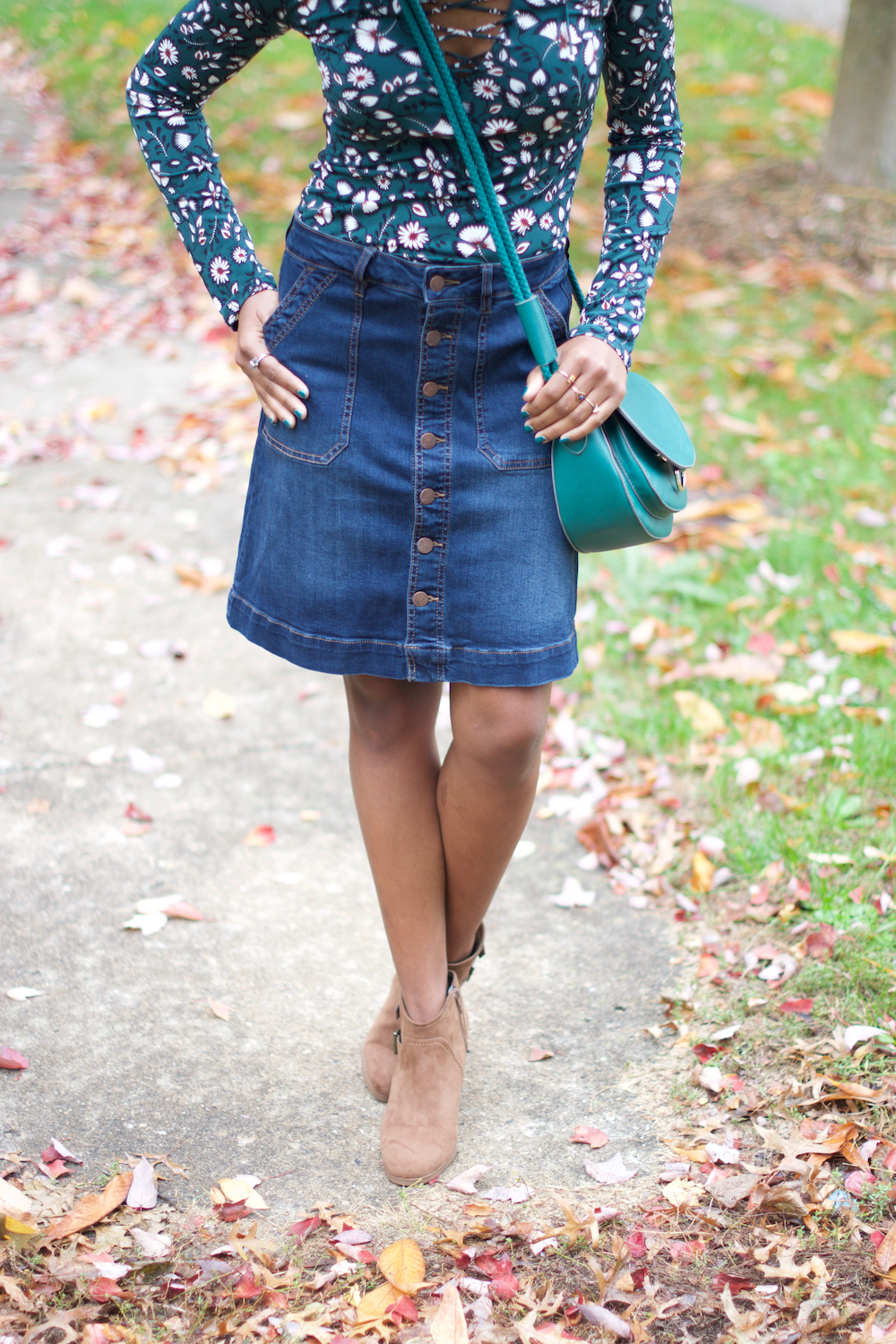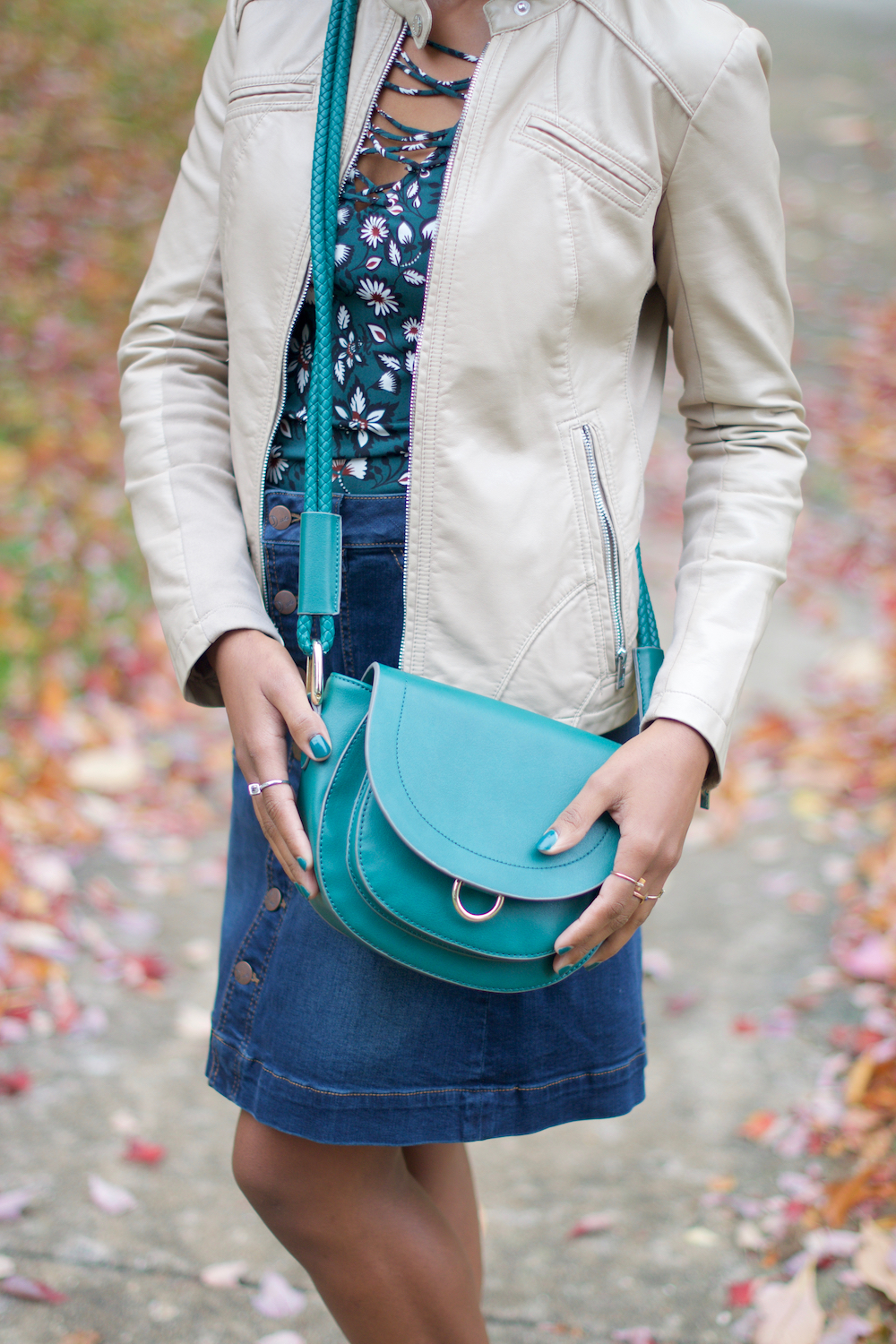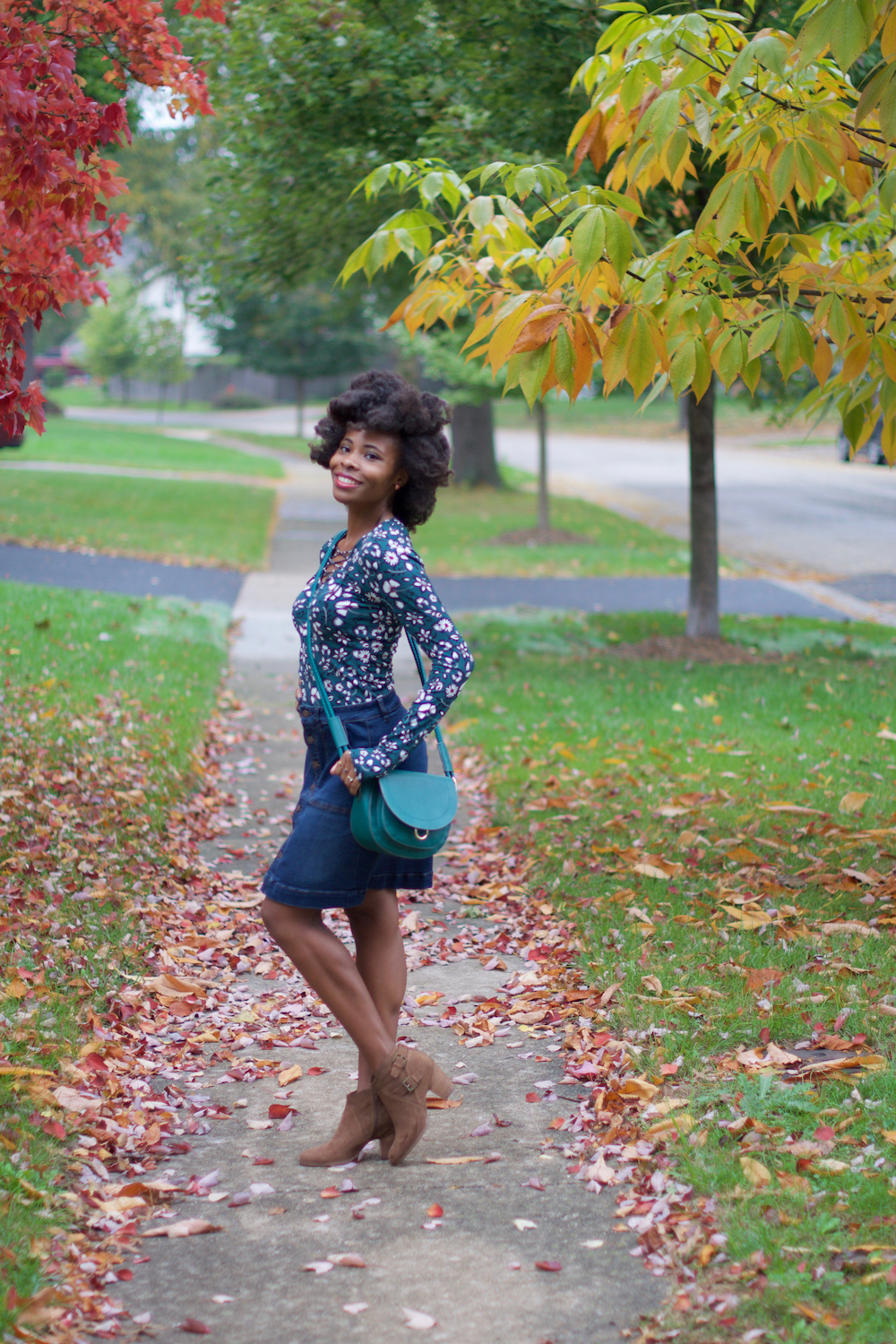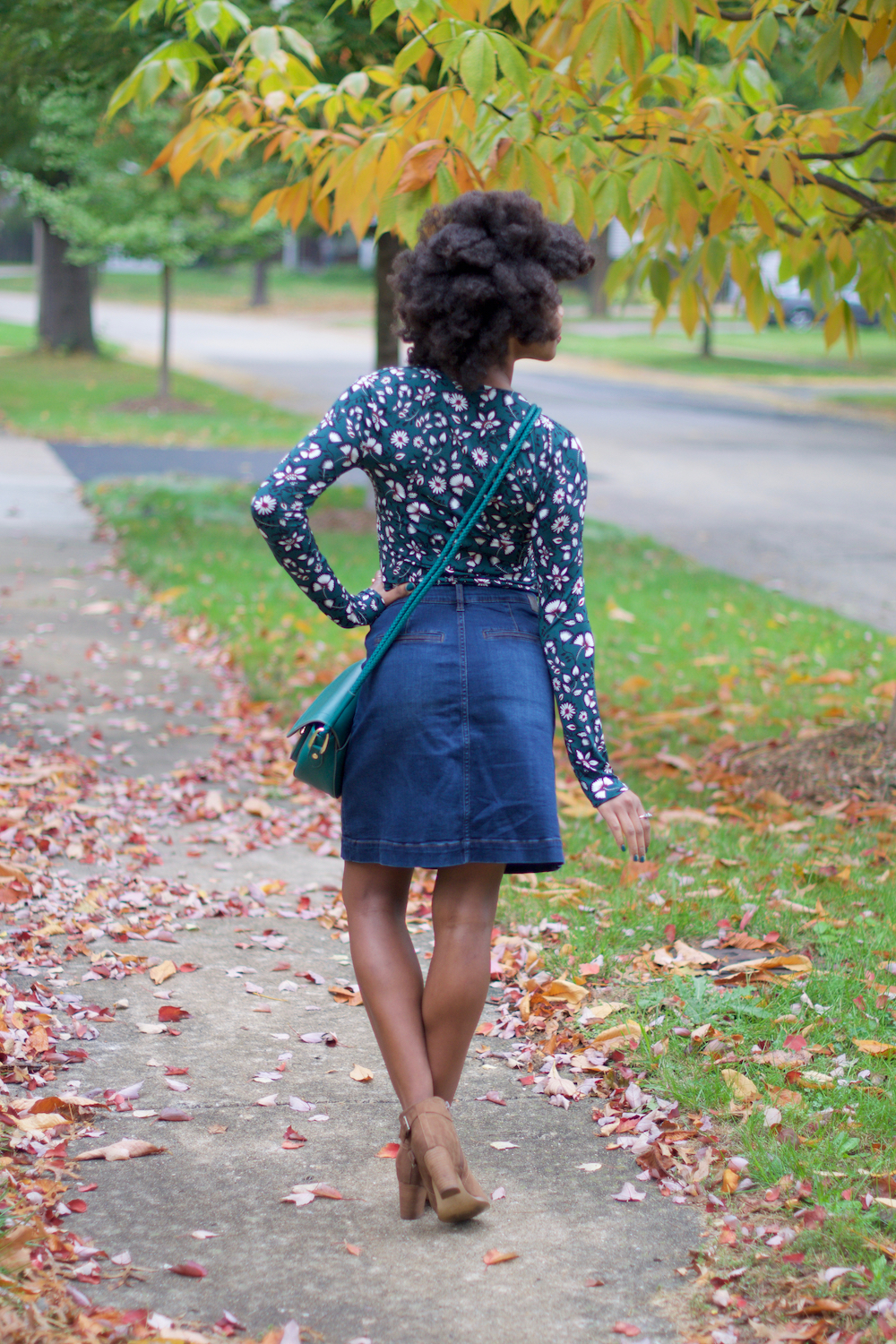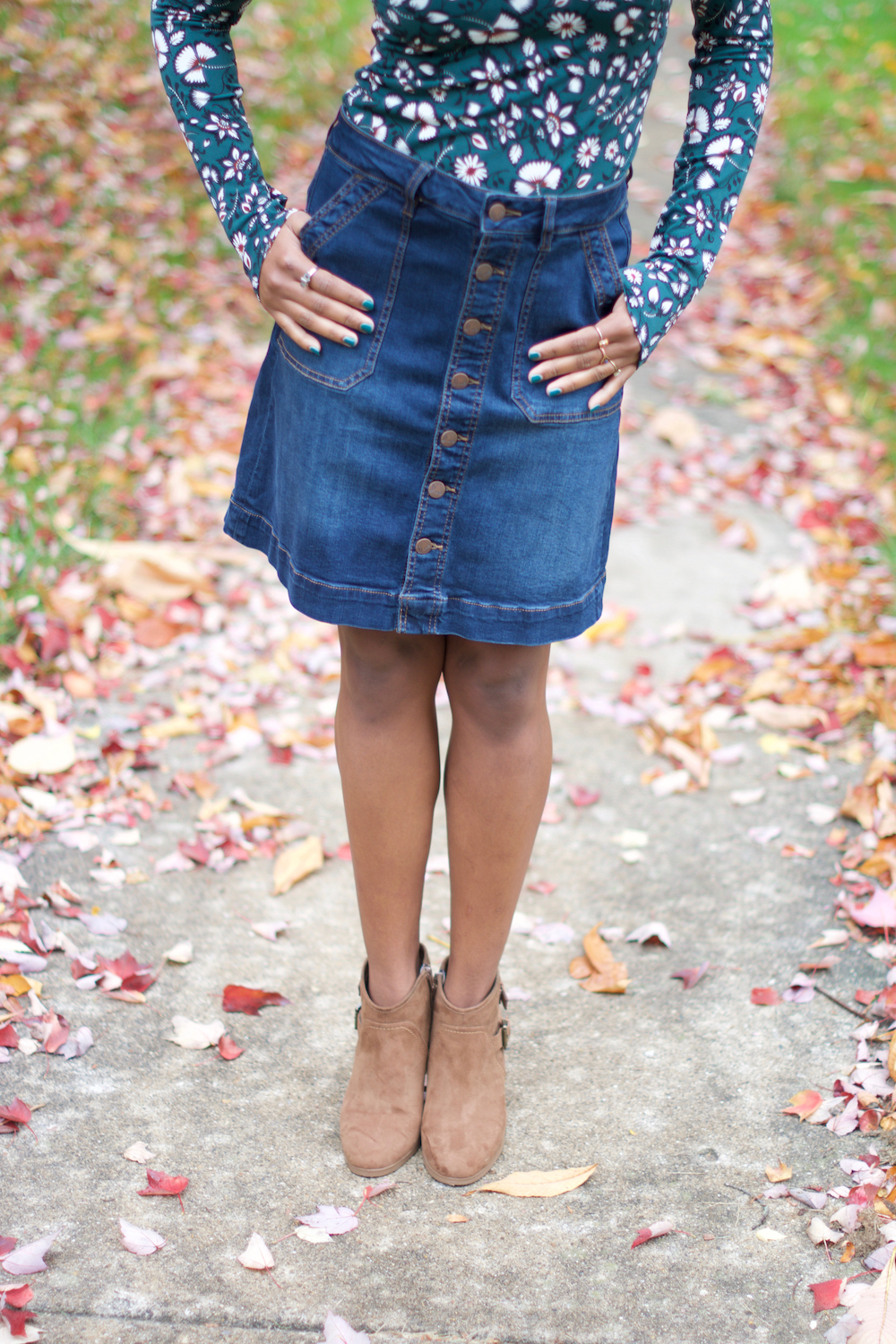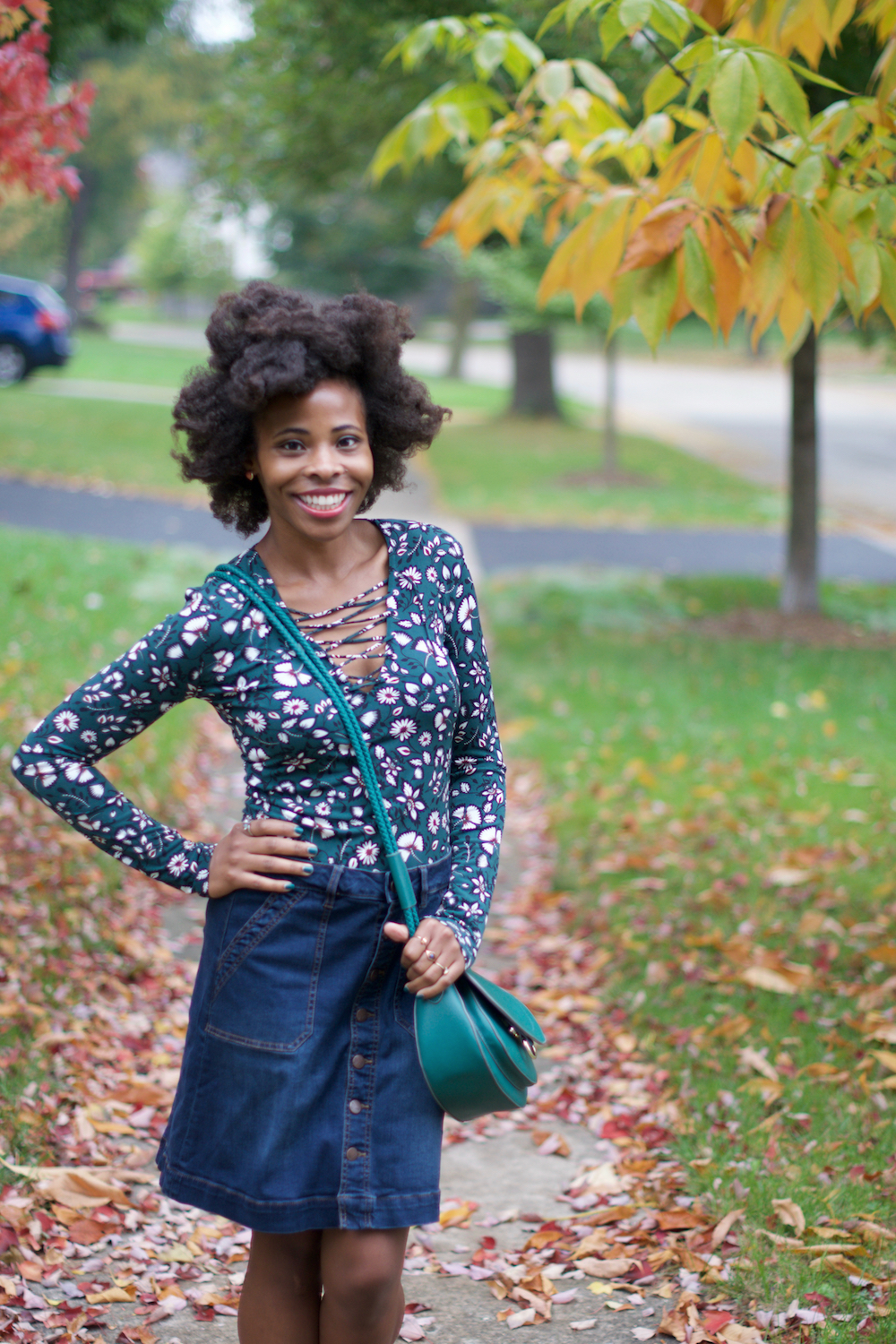 Top
A-Line Skirt
Jacket (old, similar)
Booties
Crossbody Purse
Hey there lovelies! Happy Wednesday! Lately, I've been slacking on my blog a bit, and it bums me out… but if you read this post, then you know I started a teaching job in August, and it's kept me really busy. That feeling of "there aren't enough hours in the day" is an ongoing one for me. The holidays are coming though, and I'm looking forward to time off to spend relaxing and being with my loved ones.
Speaking of the holidays, I am planning some holiday outfit posts, so be on the lookout for more posts from me throughout the rest of this year. I may be busy, but All the Cute isn't going anywhere anytime soon.
The look I'm featuring in this post makes for a cute and casual holiday ensemble. The floral print laceup top has such a great print and it's super trendy. This top goes great with many different bottoms, but since it's so fitted, wearing an A-line skirt, like the one I'm wearing in this post balances out this entire outfit. This A-line skirt is the Florence Skirt from one of my favorite denim shop spots: Jag Jeans. The Florence Skirt is super comfortable because the denim is very stretchy. I'm 5'4, and probably could have worn the petite size, but the skirt length is still fine and this whole ensemble looks great with my green crossbody purse.
With Style & Love,
♥
Amber
Thanks to  Jag Jeans for sponsoring this post!