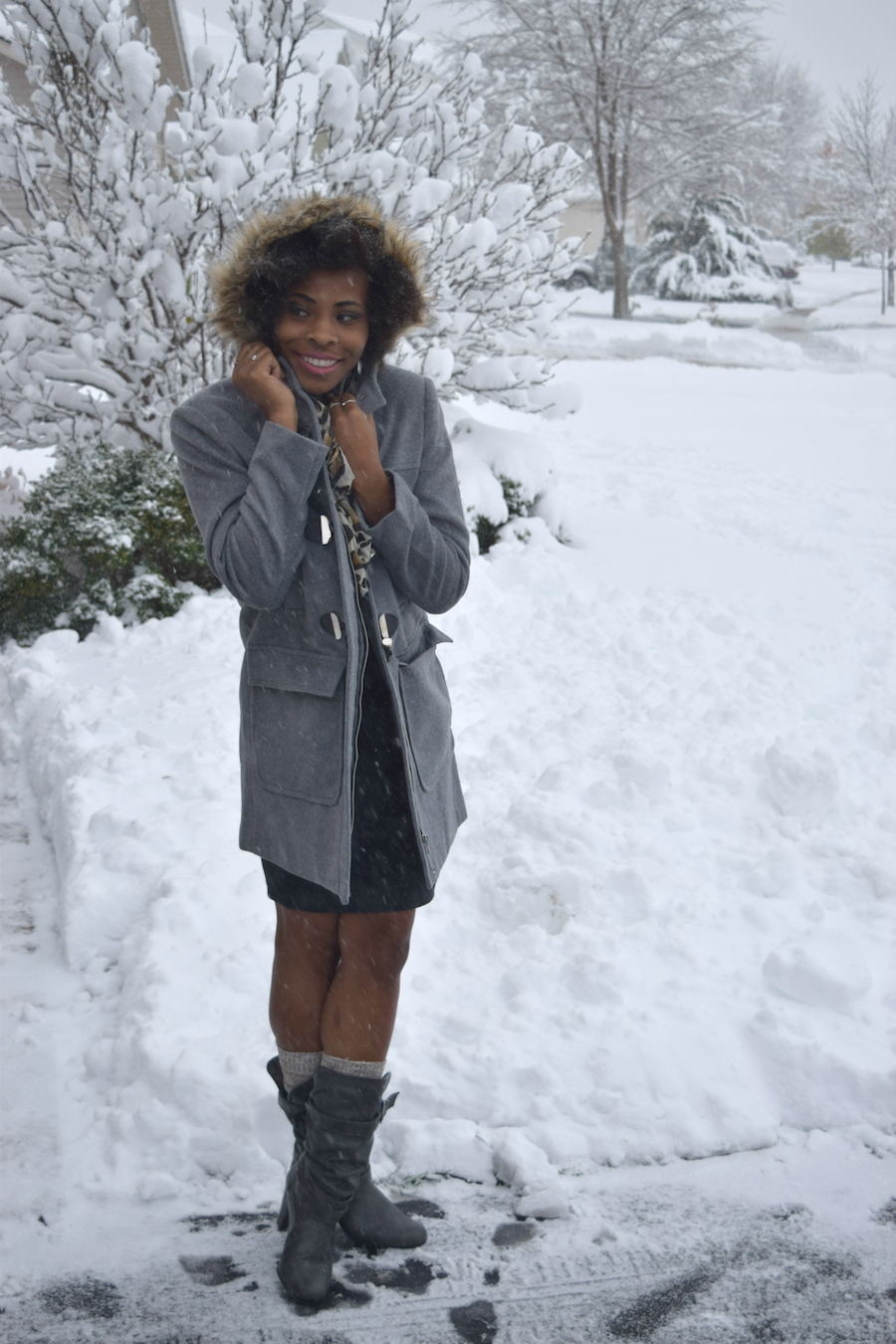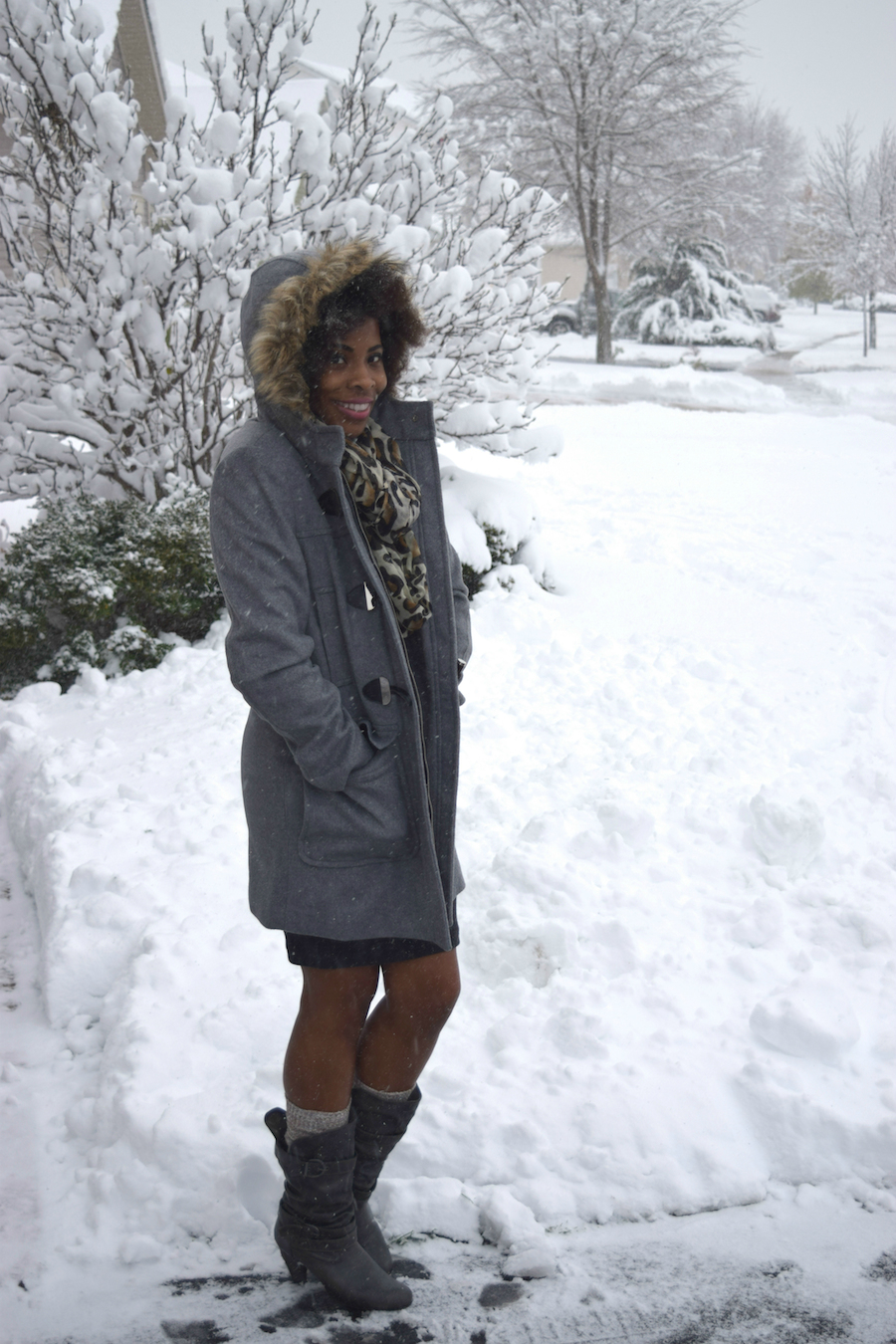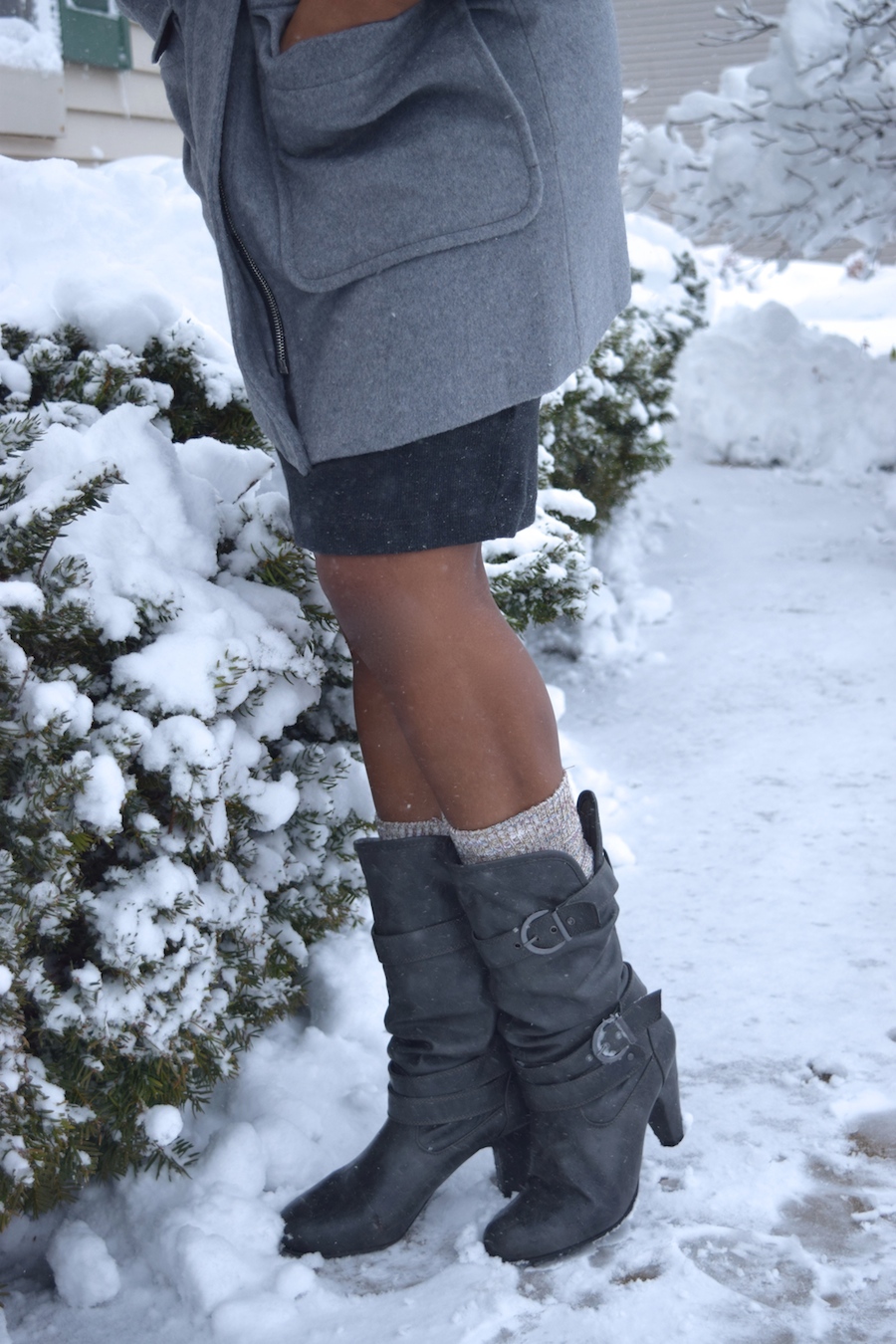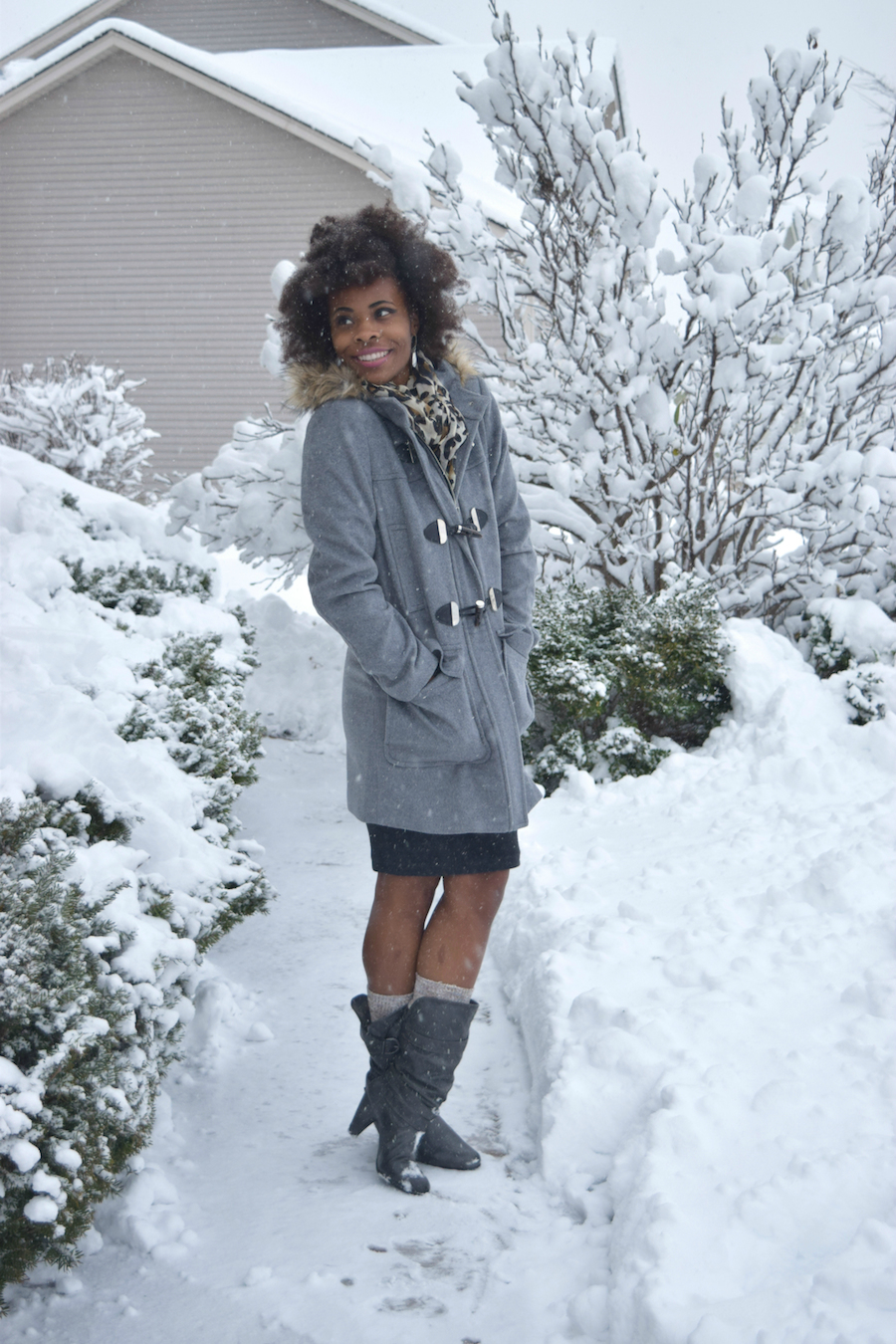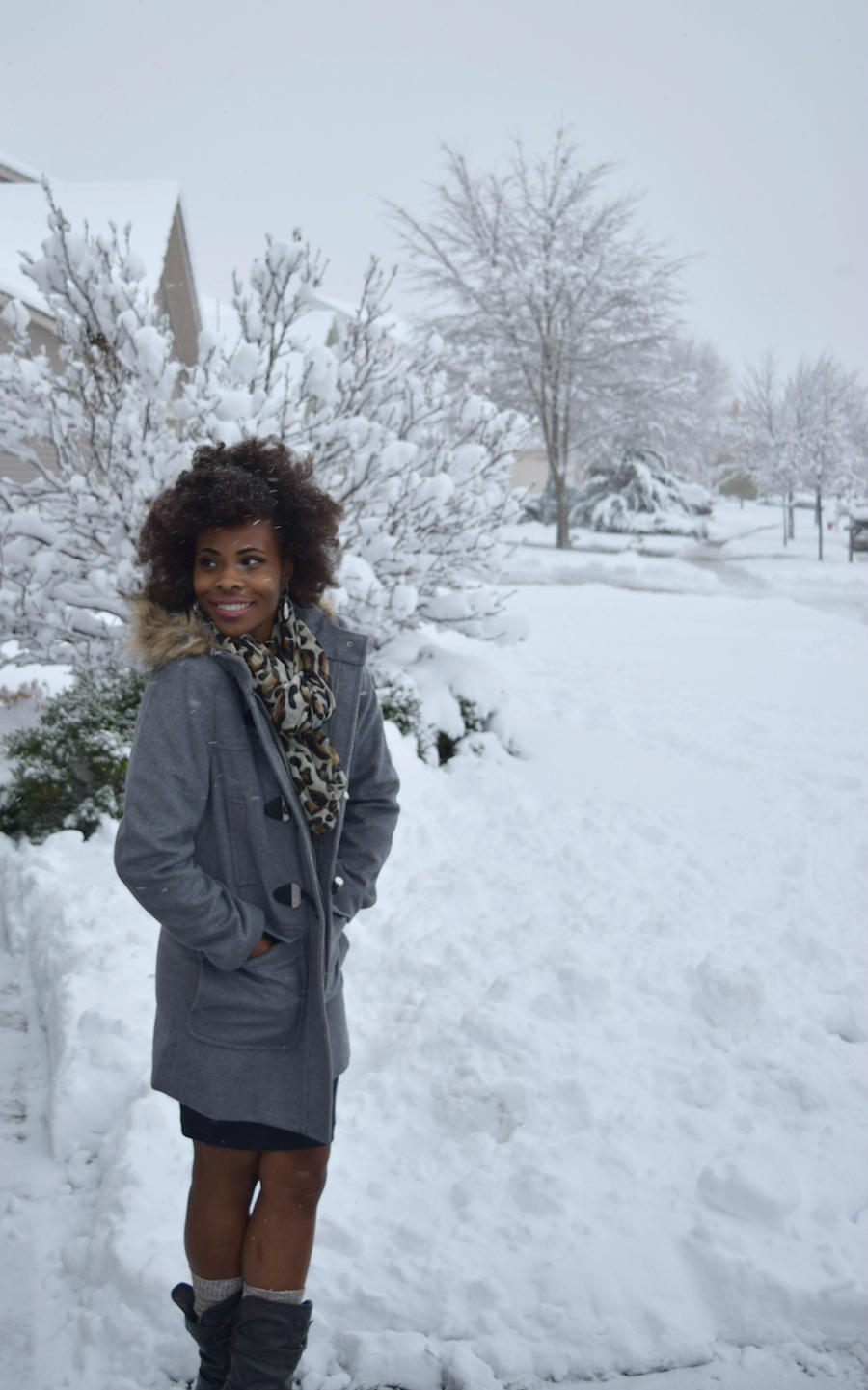 Coat | Dress | Scarf (similar) | Socks | Boots (similar)
If you follow my Instagram, you already know the Chicago area was slammed with a blizzard over the weekend. Snow started falling Friday evening and didn't stop until late, Saturday afternoon. In my area, we got about half a foot of snow accumulation. Usually, the first snow in Chicago is a little flurry fall, so having a heavy first snowfall was crazy!
Although snow is the worst to drive in, it's amazing to look at. My neighborhood was instantly more lovelier for the impending holiday season, as it was covered in a blanket of fresh powder. I took this as an opportunity to go outside and share one of my favorite finds for winter: this grey toggle coat. It's comfortable, warm, and absolutely cute!
I can't wait to share more of my winter favorites as the season goes on! What are some of your favorites this year?
With Style & Love,
♥
Amber