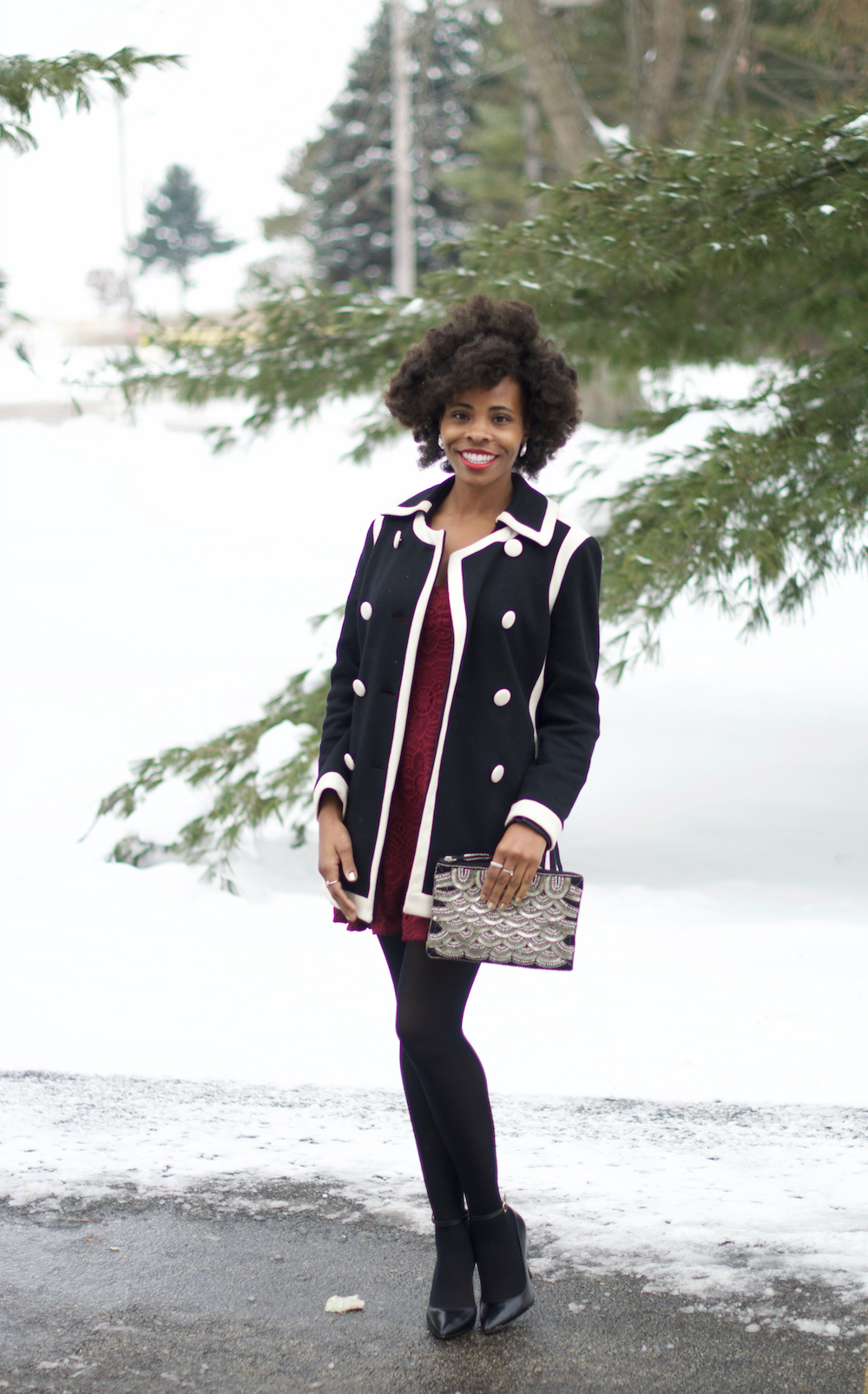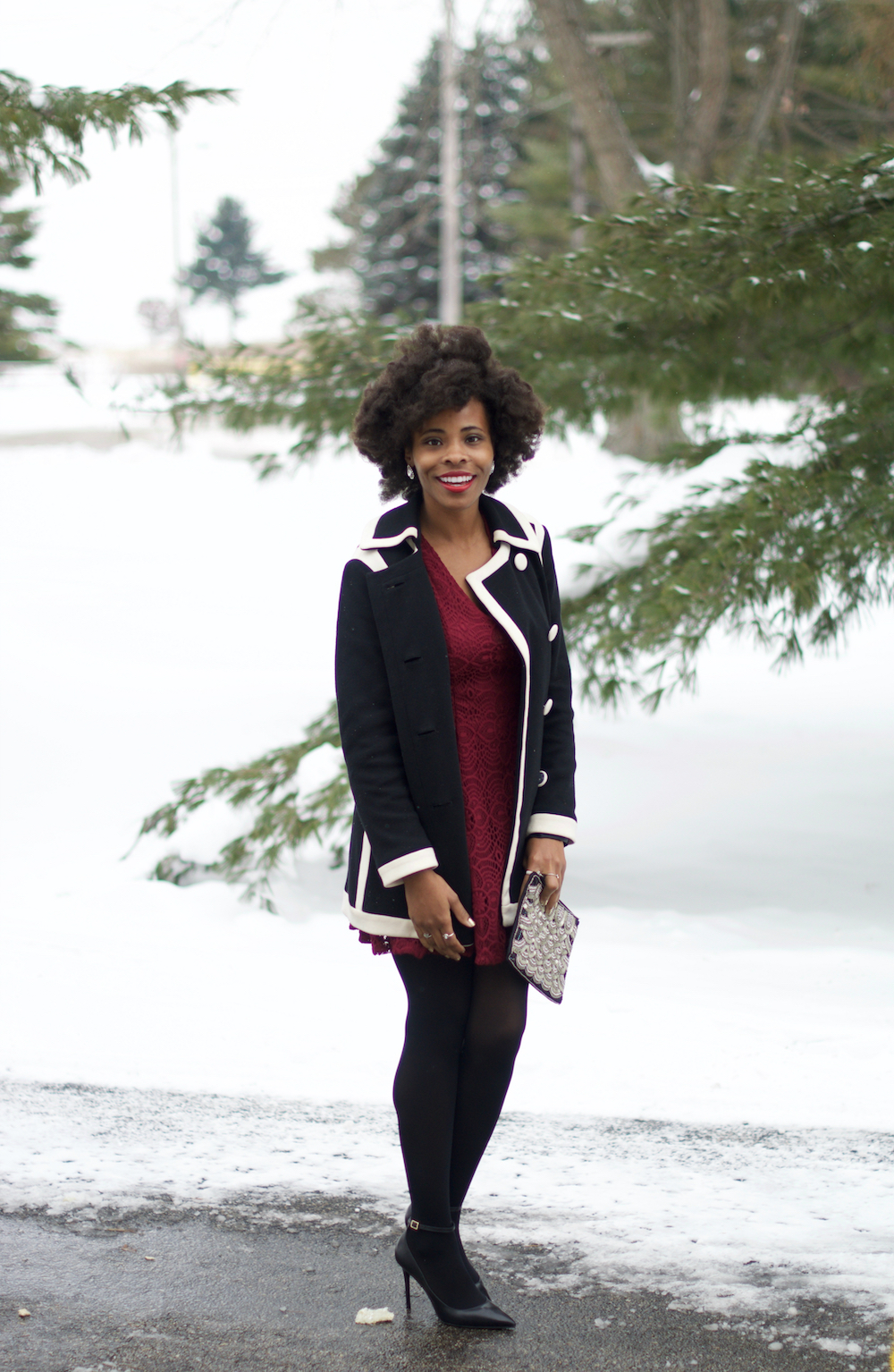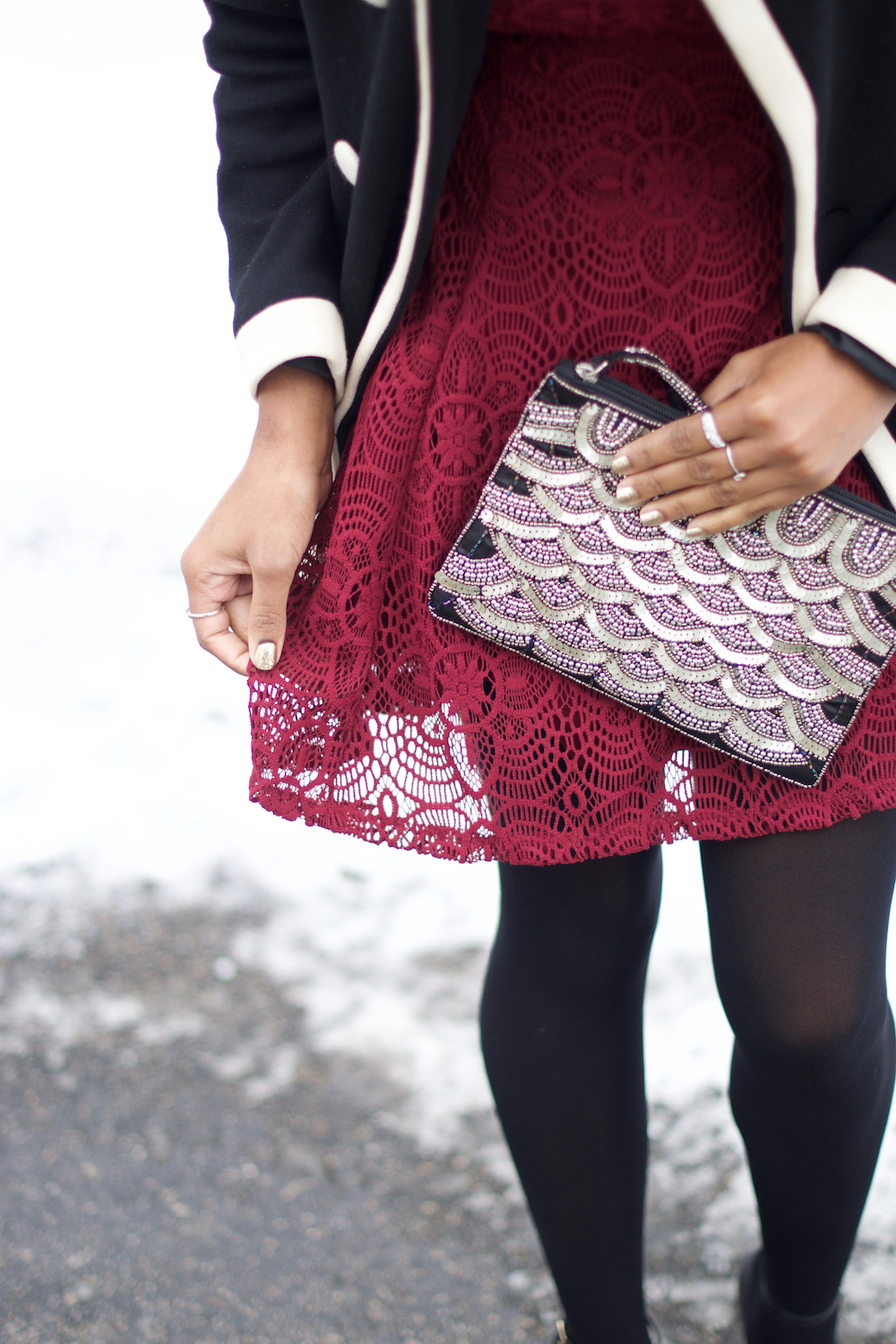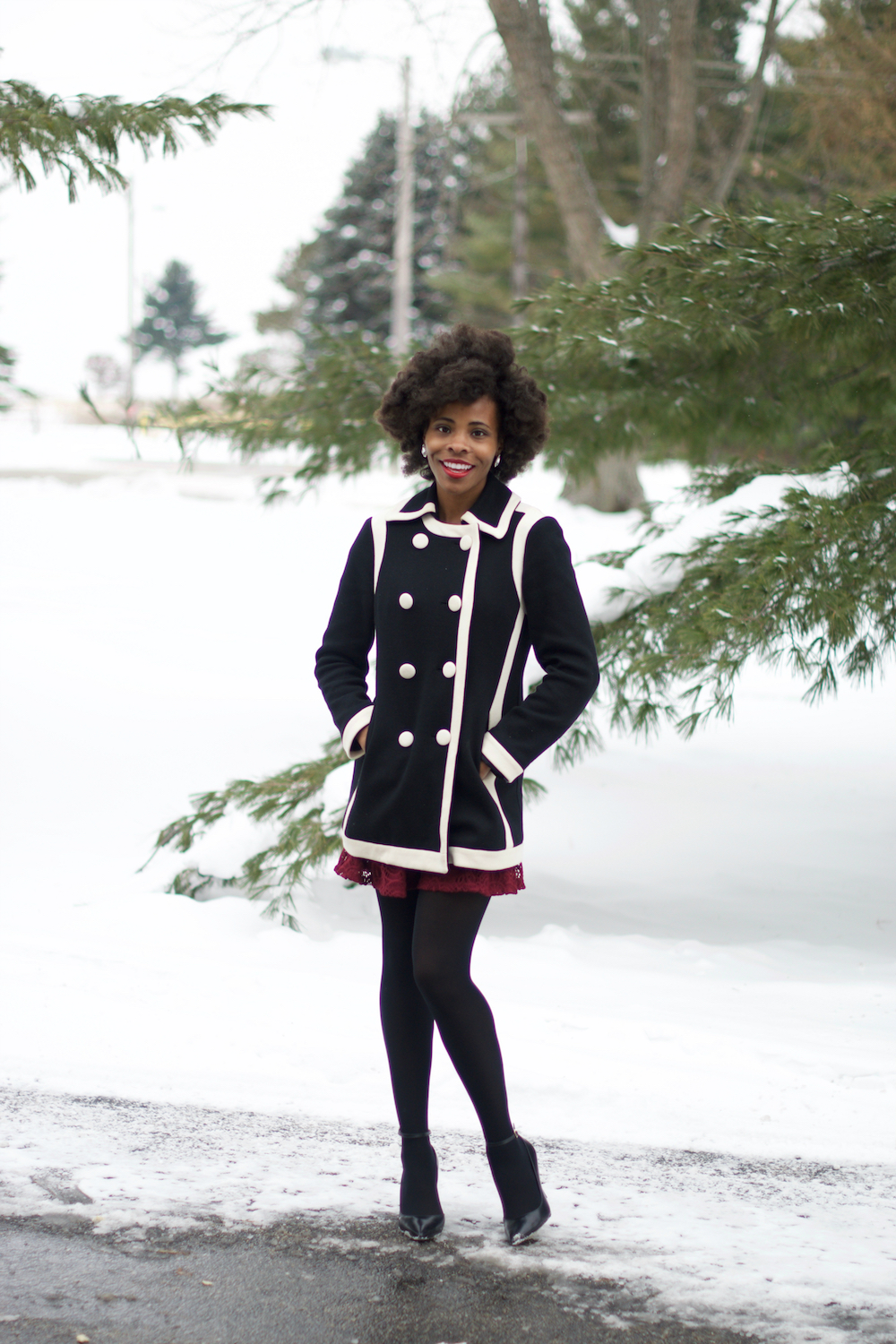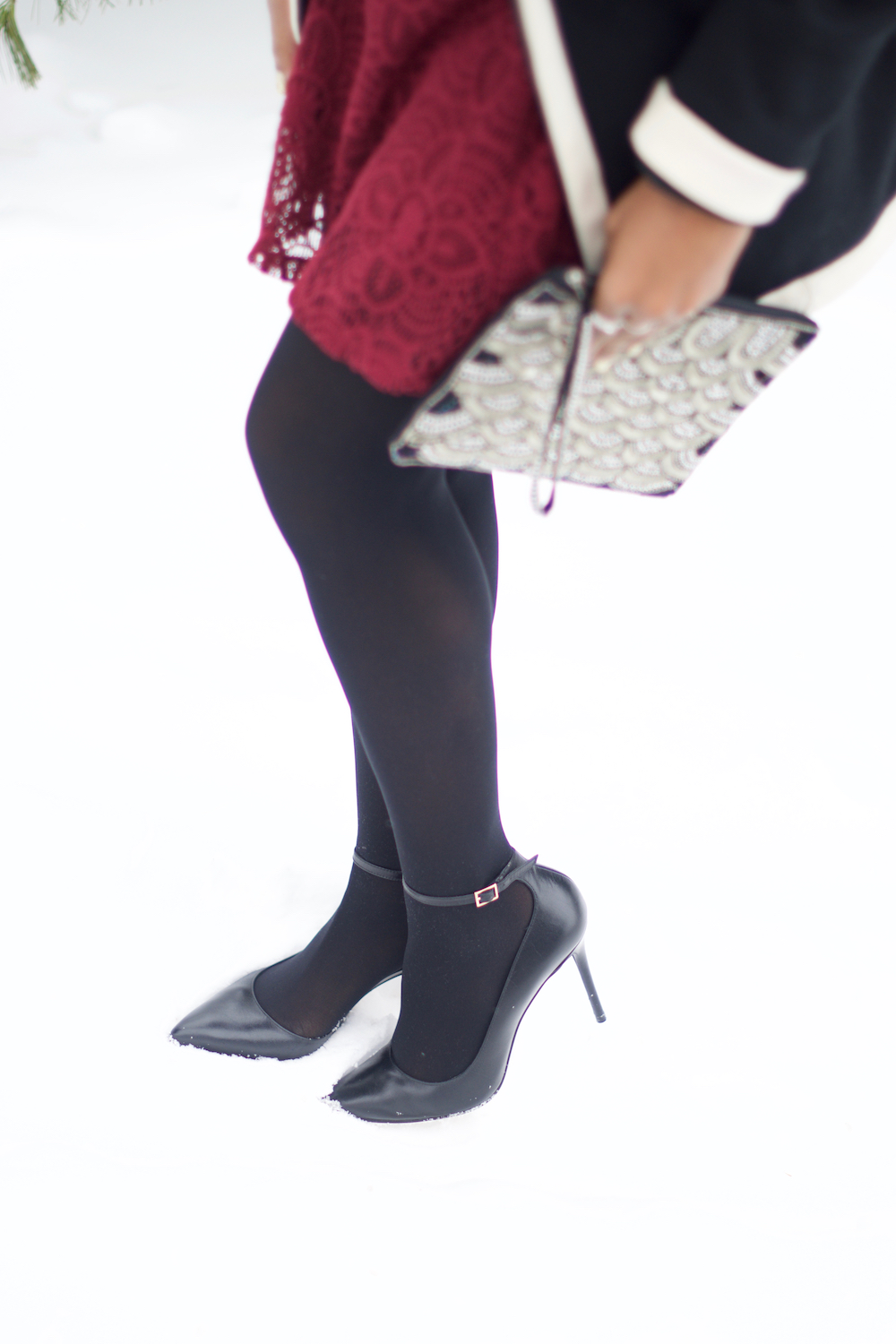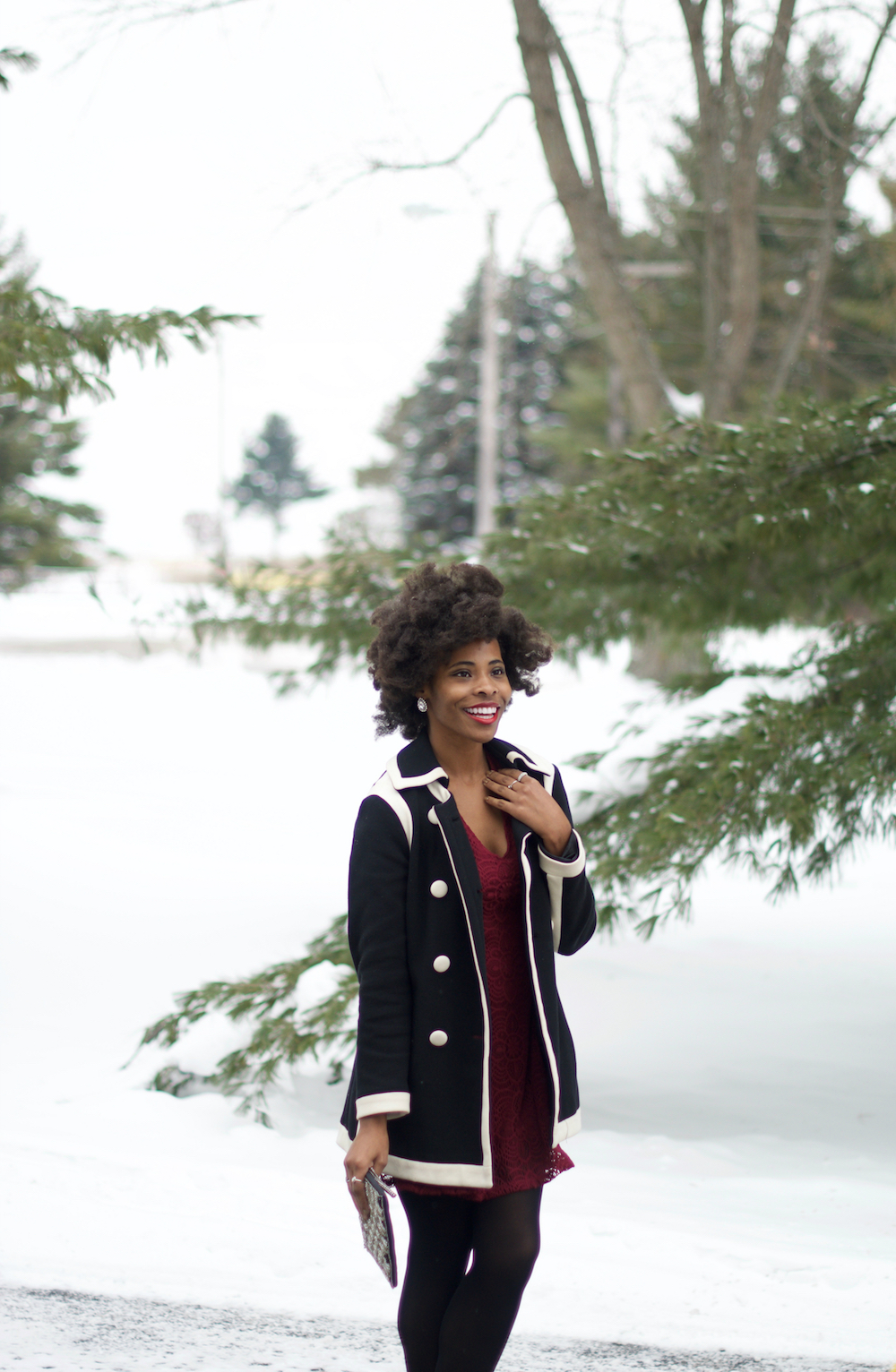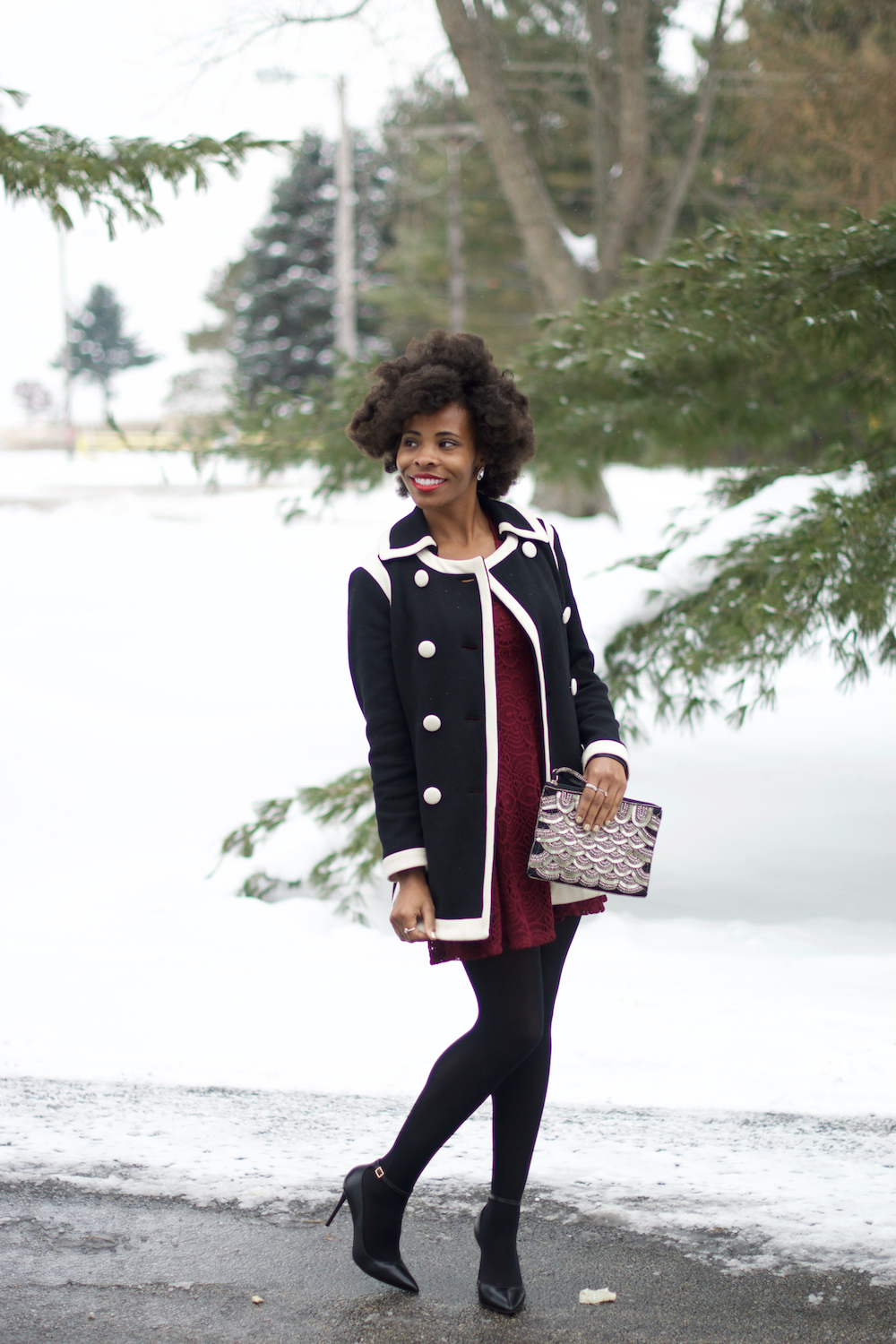 Coat (old)
Dress (similar)
Tights
Pumps
Wristlet – c/o
Earrings (similar)
Lipstick – Revlon: Cherry Blossom
Nail polishes – OPI: Glitzerland & Essie: Rock at the Top
Hello and happy Monday!! Can you believe how fast this holiday season has flown by!? I don't know about you… but I love just about everything this time of year… the cheer, the lights, the food and treats, the shopping, and the extra time with loved ones! What are you doing for Christmas? This weekend I will be heading up to the Devil's Head Wisconsin area for some snowboarding (well, I'll be on the bunniest of all slopes) with Alena, David and his family. His parents own a home up in that area, so we will enjoy the time off under one roof. I probably won't post again until next week, so have a Merry Christmas (or Giftmas ;) and Happy Holidays!
With Style, Love & Warmth,
♥
Amber