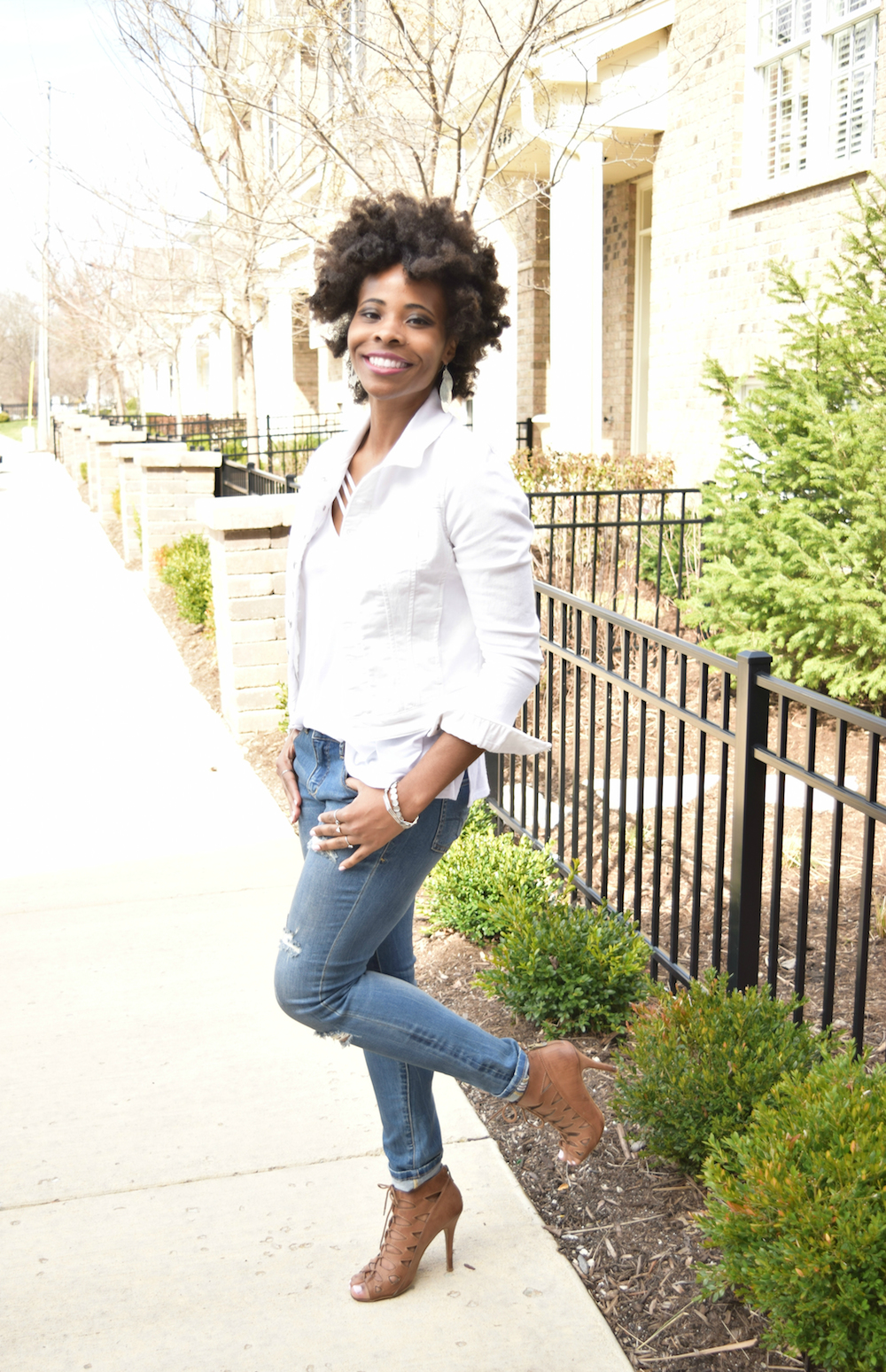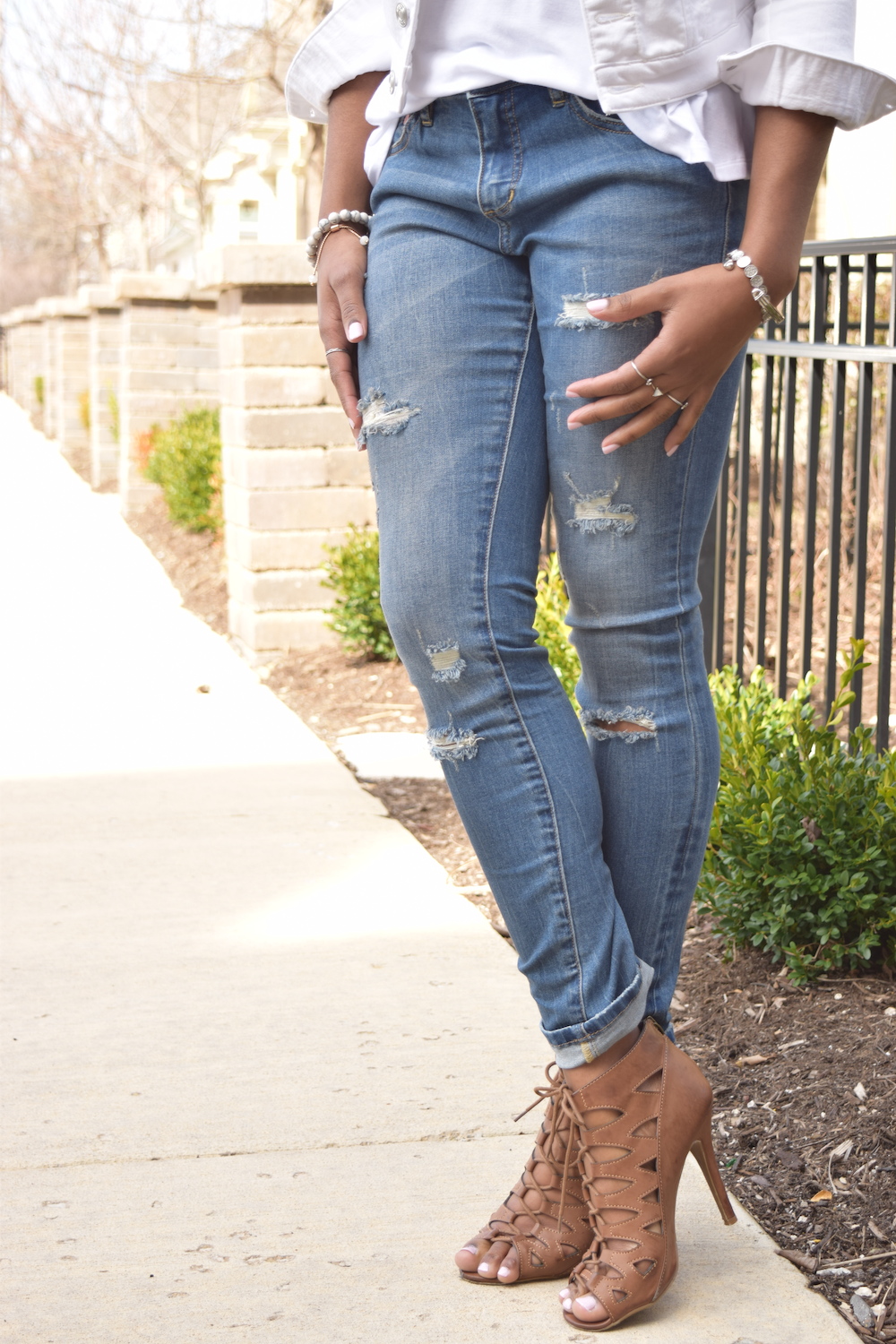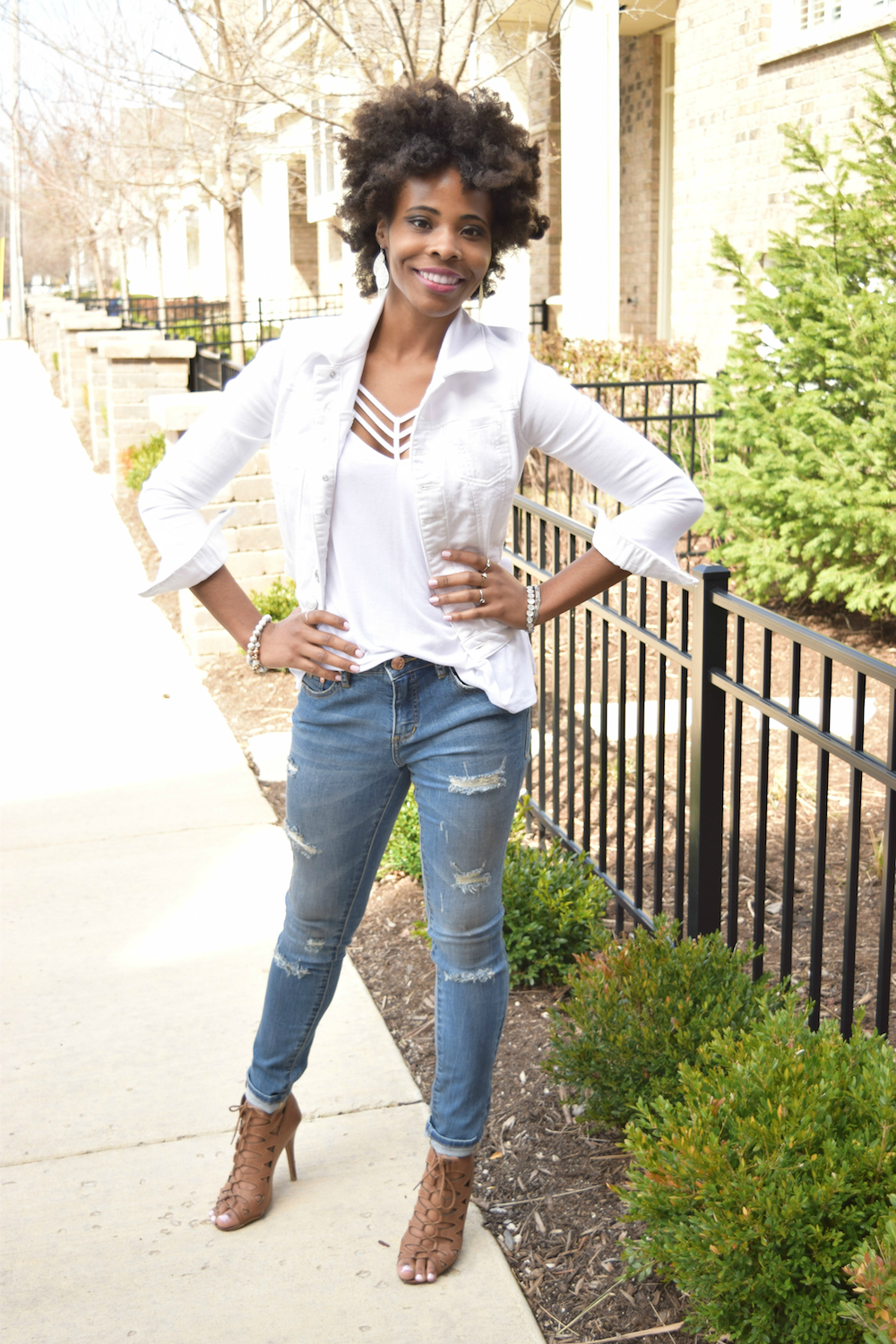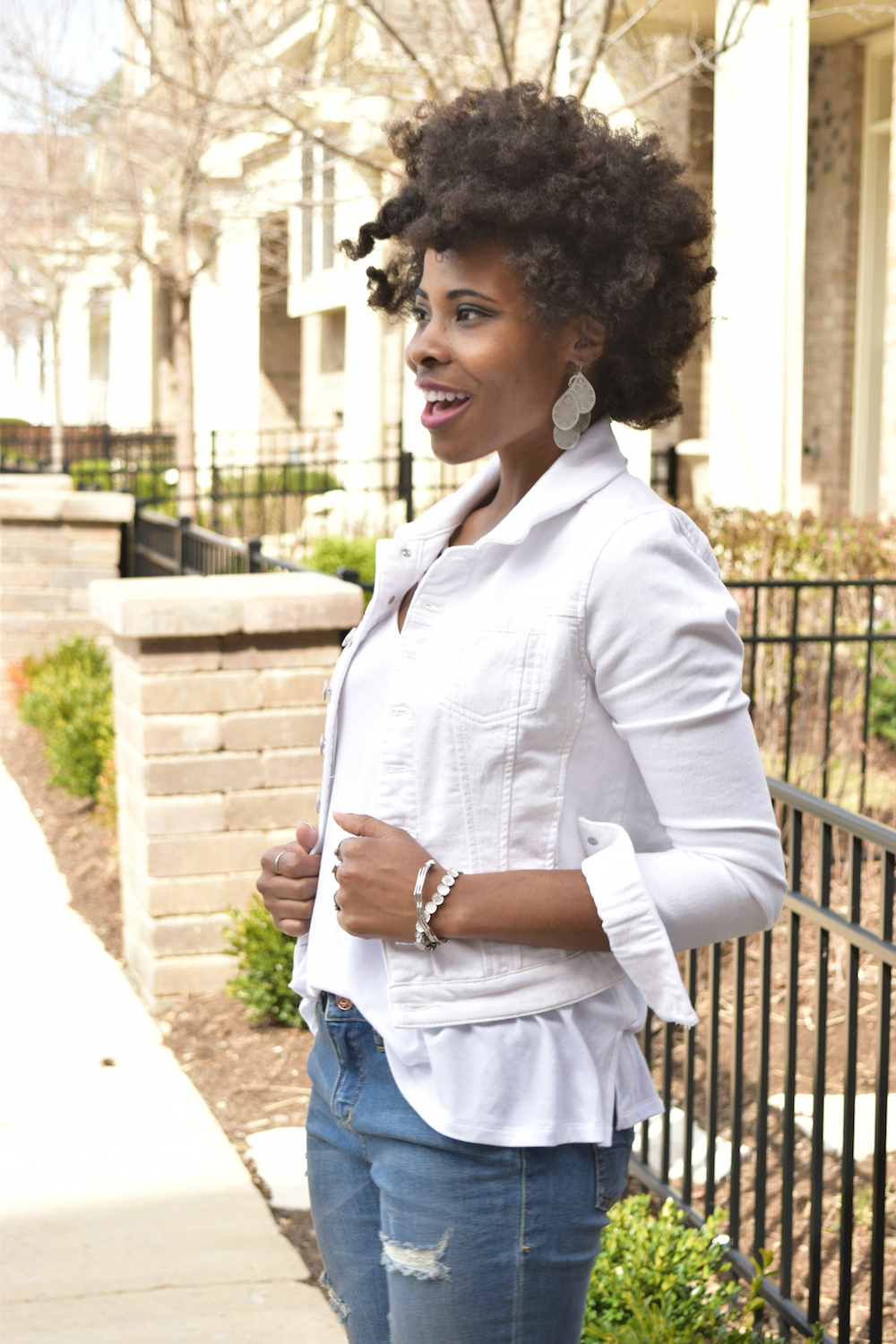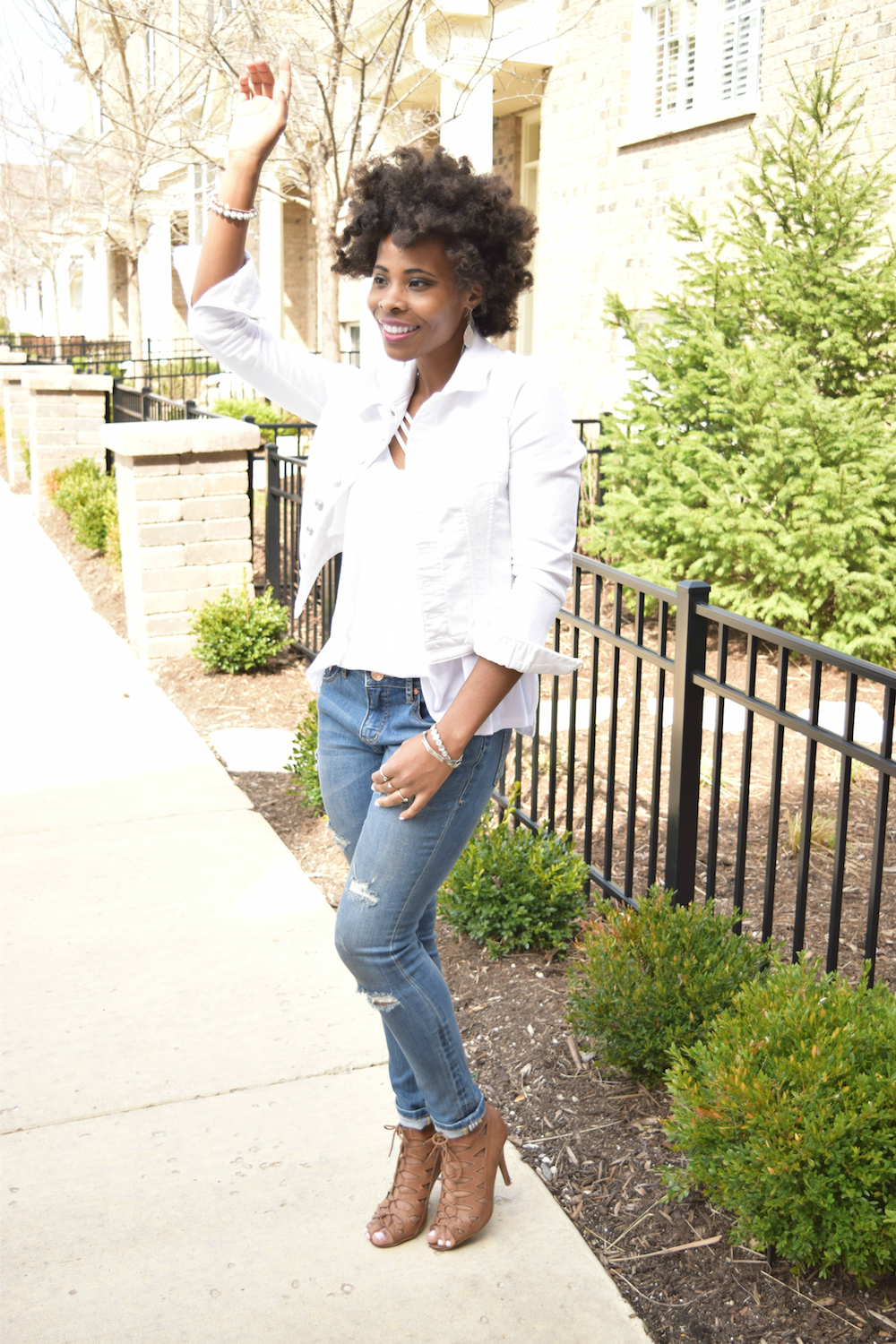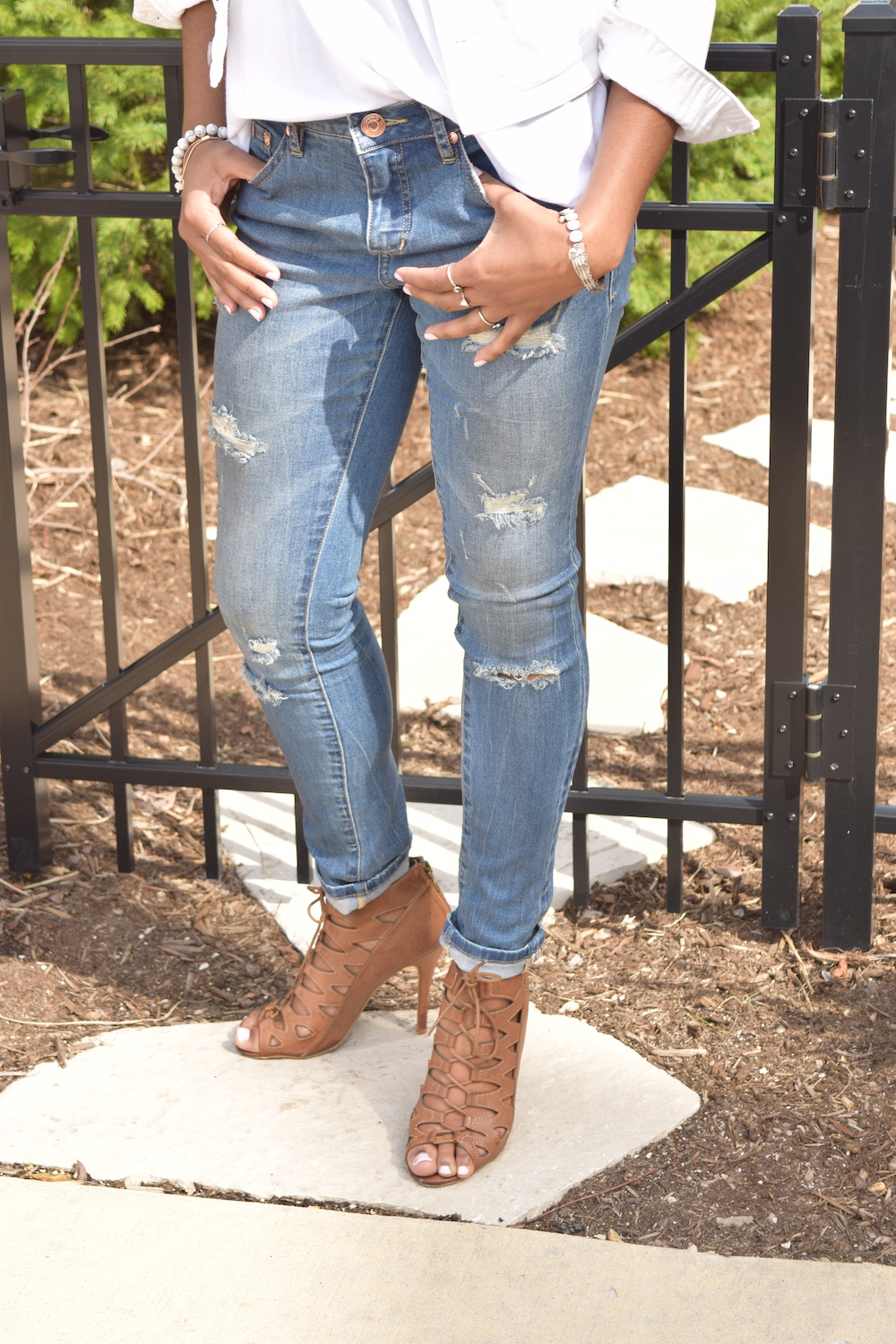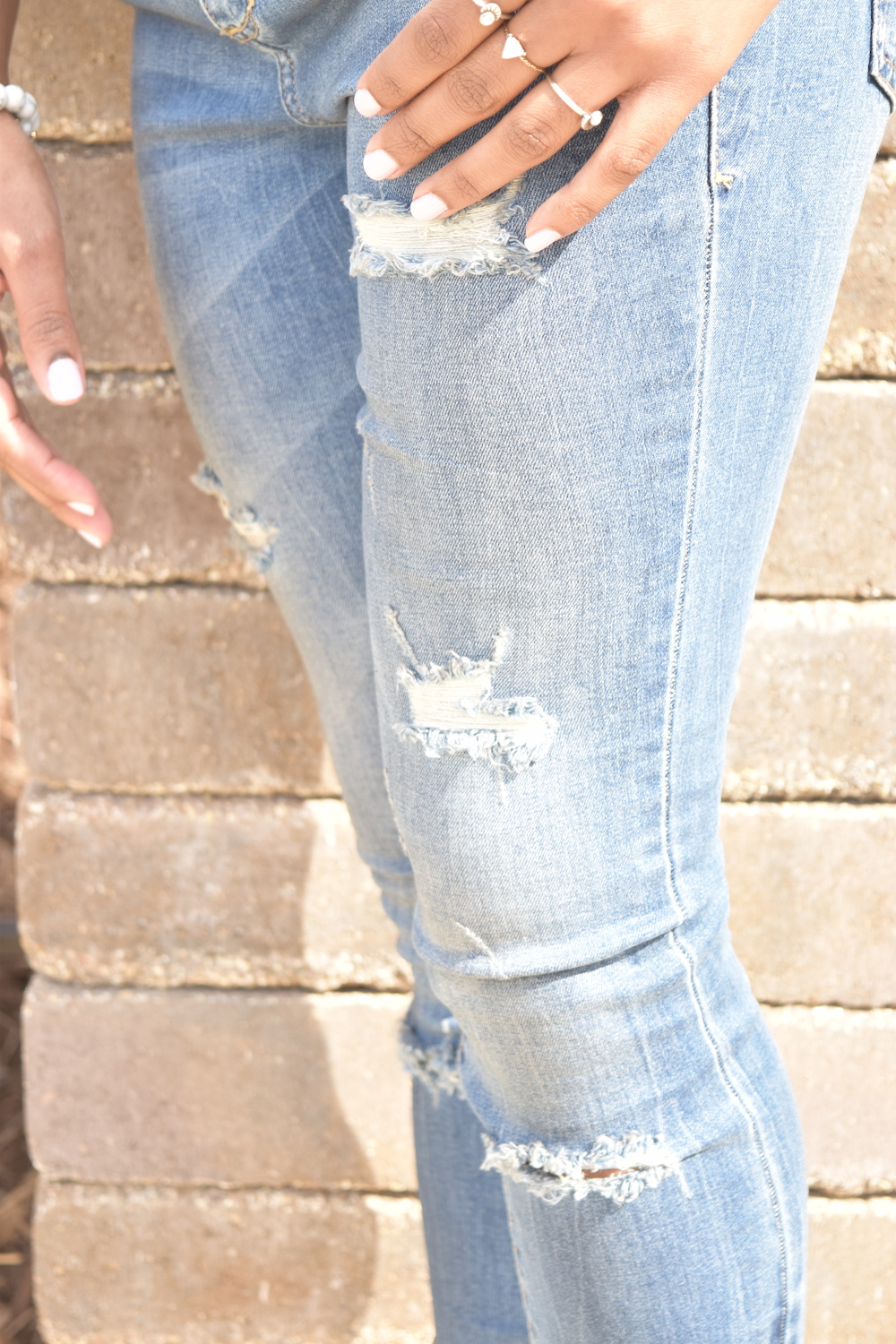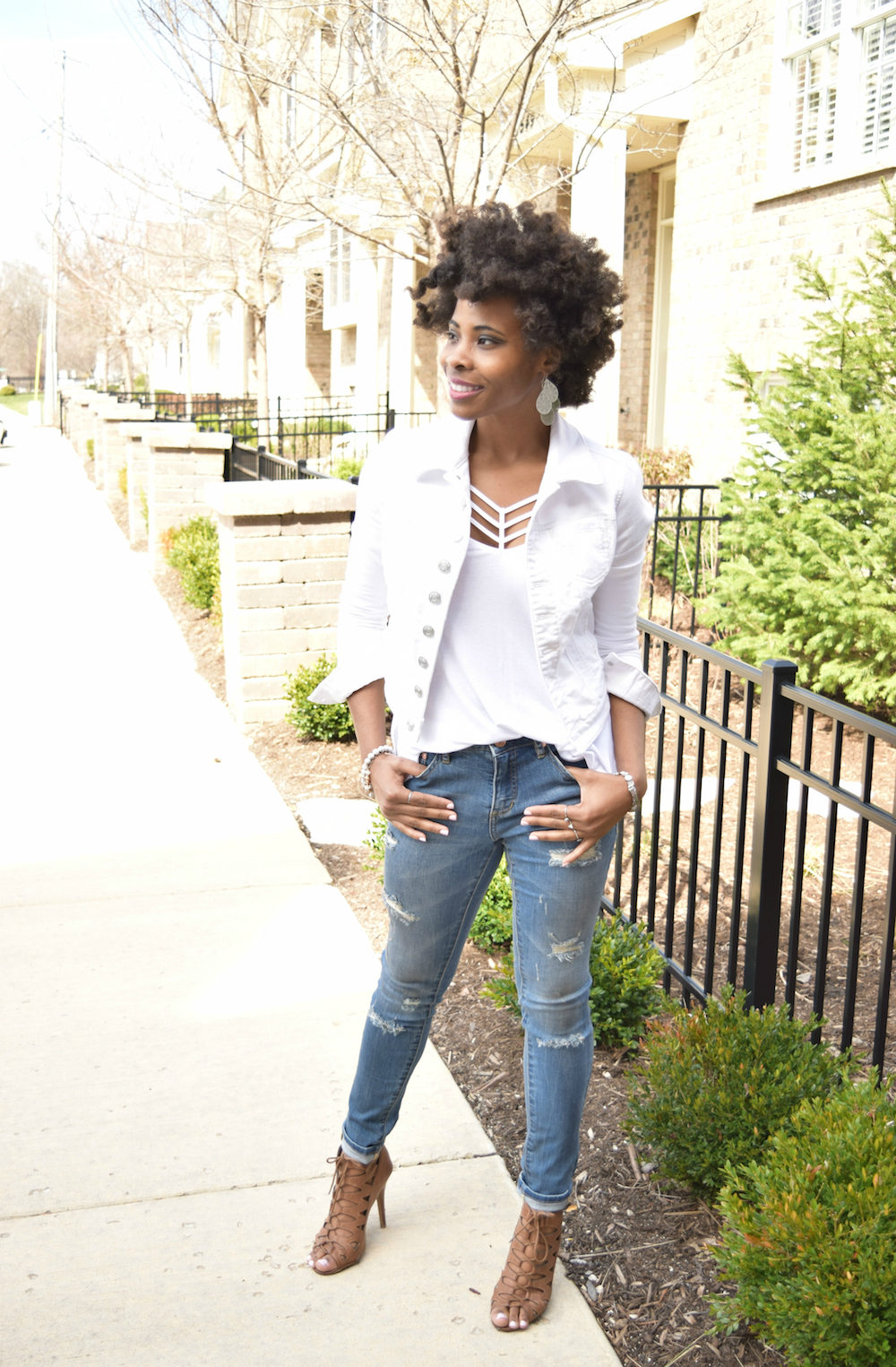 Denims
Jacket (on sale!)
Tank
Booties (sold out, similar)
Earrings
Lipstick | Revlon "Sassy Mauve"
Nail Polish | Essie "Minimalist"

I love destroyed denim… the more I've become interested in fashion, the more I've loved playing with texture, which adds character to an outfit. And destroyed denim provides plenty of texture to add an interesting element to a look. What are your thoughts, are you on board with this trend?
These jeans are the Sheridan Skinny denims from Jag Jeans, and they literally fit perfectly. When I tried them on, I felt like one of the girls from Sisterhood of the girls from Sisterhood of the Traveling Pants, because I pulled on this pair and the jeans rested so right, and felt super comfy. If you are looking for some great jeans, I highly recommend looking at the selection over at Jag Jeans, the ladies who design the denim know their stuff when it comes to fit and style! Oh, and my jacket is from Jag Jeans, too! While you're shopping, use code: allthecute to take 20% off this awesome pair! That's right, until the end of the month (04/30/16) the code "allthecute" is valid for 20% off of any full-priced item at Jag Jeans. Happy Shopping!
With Style & Love,
♥
Amber
Thanks to  Jag Jeans for sponsoring this post!