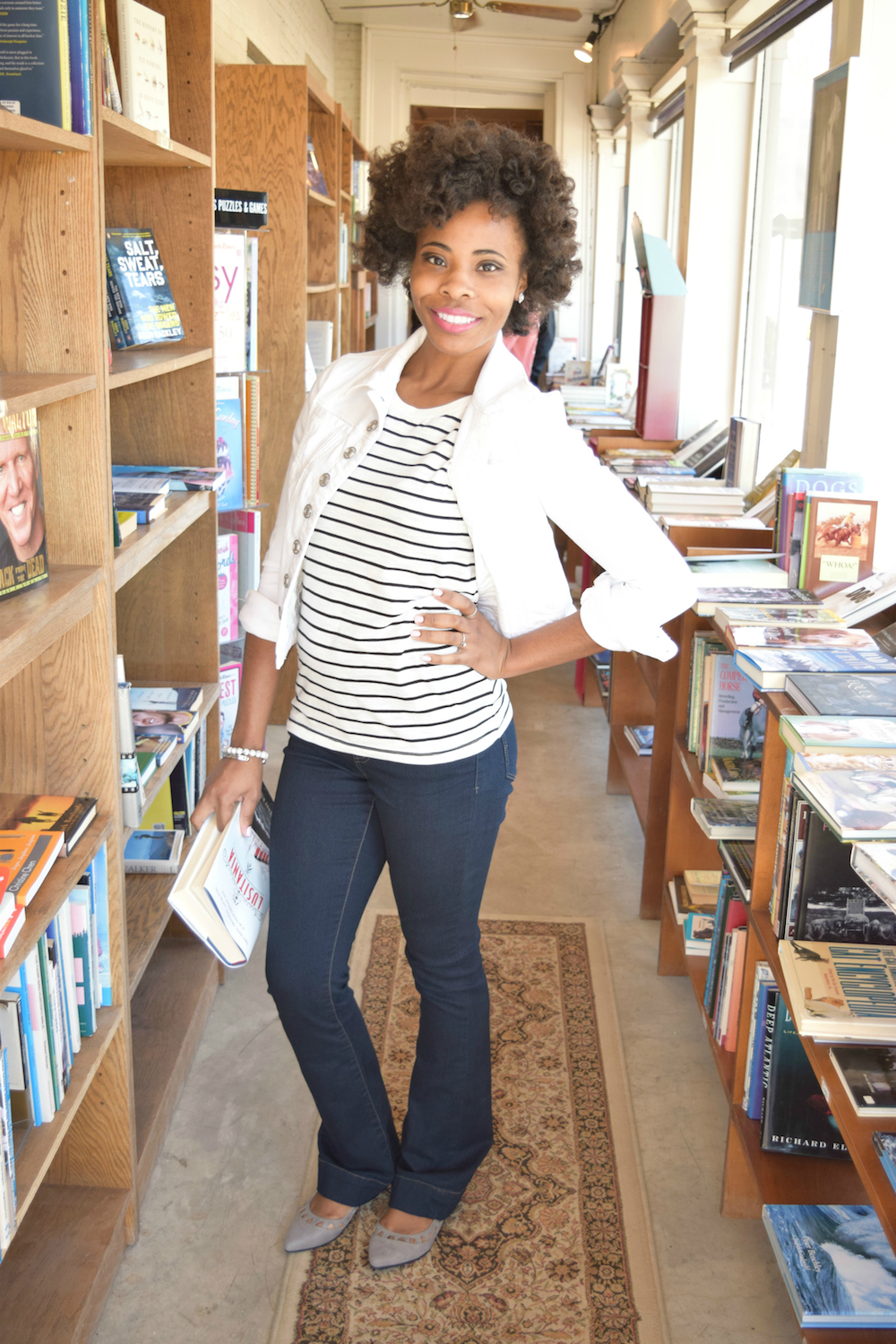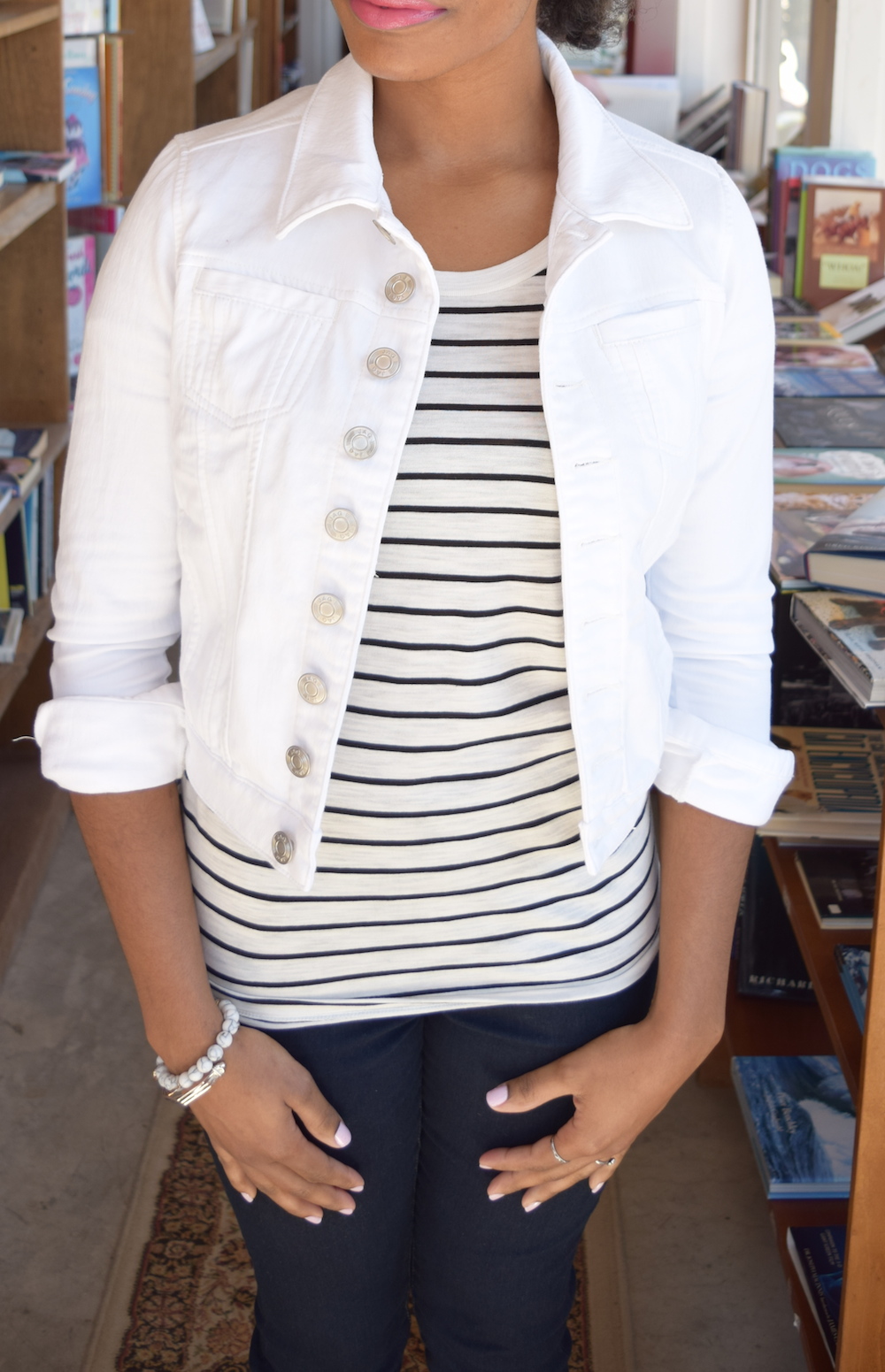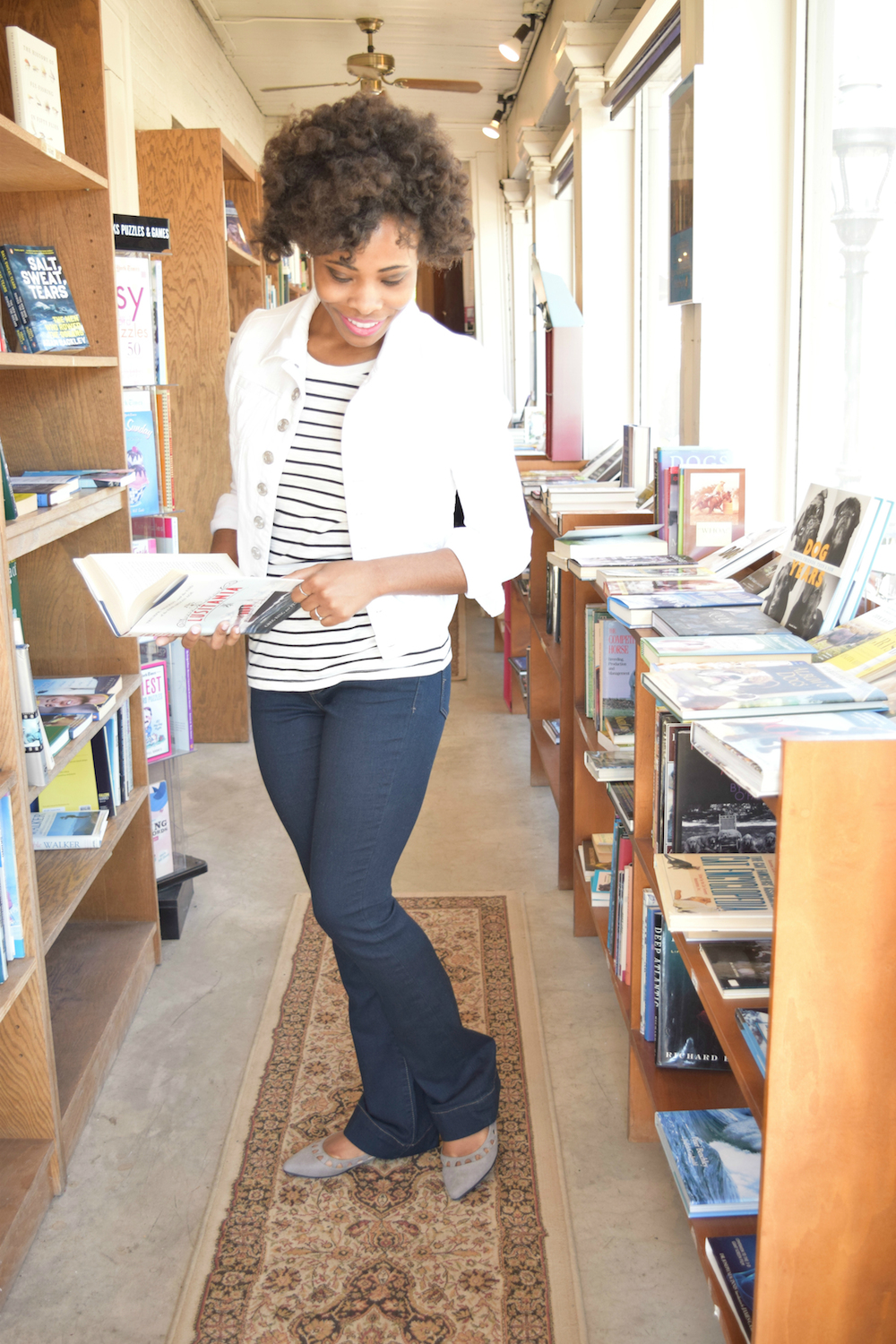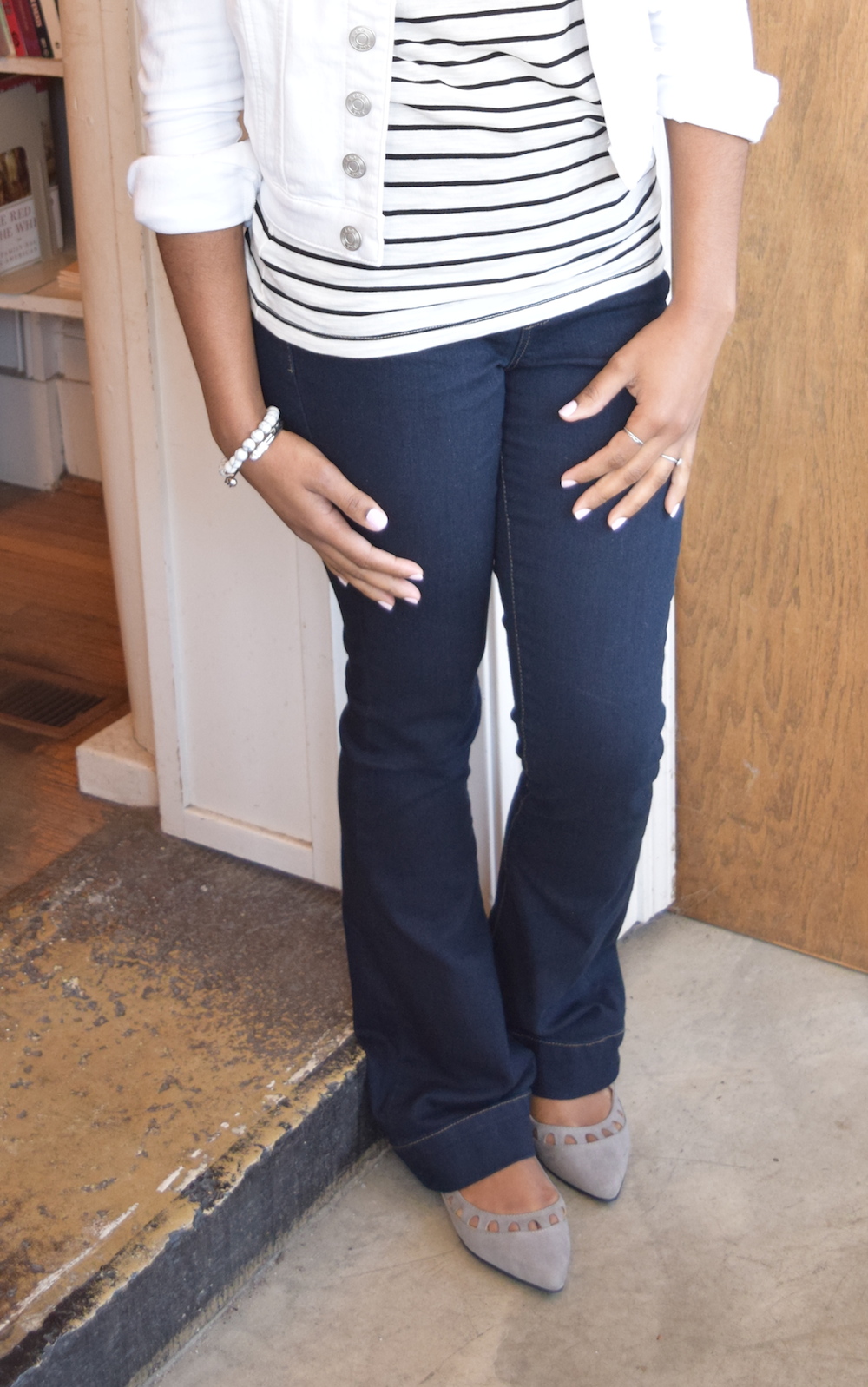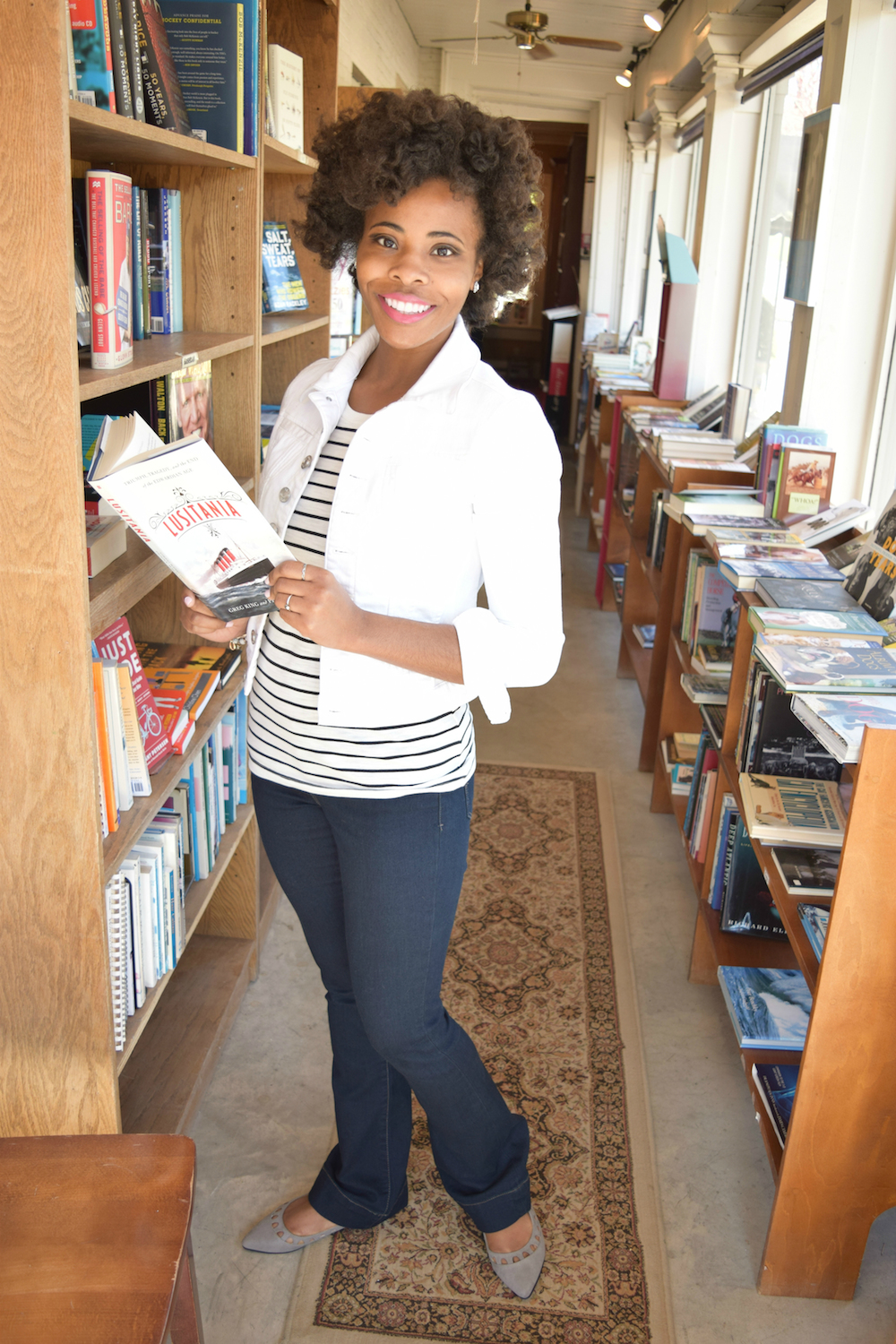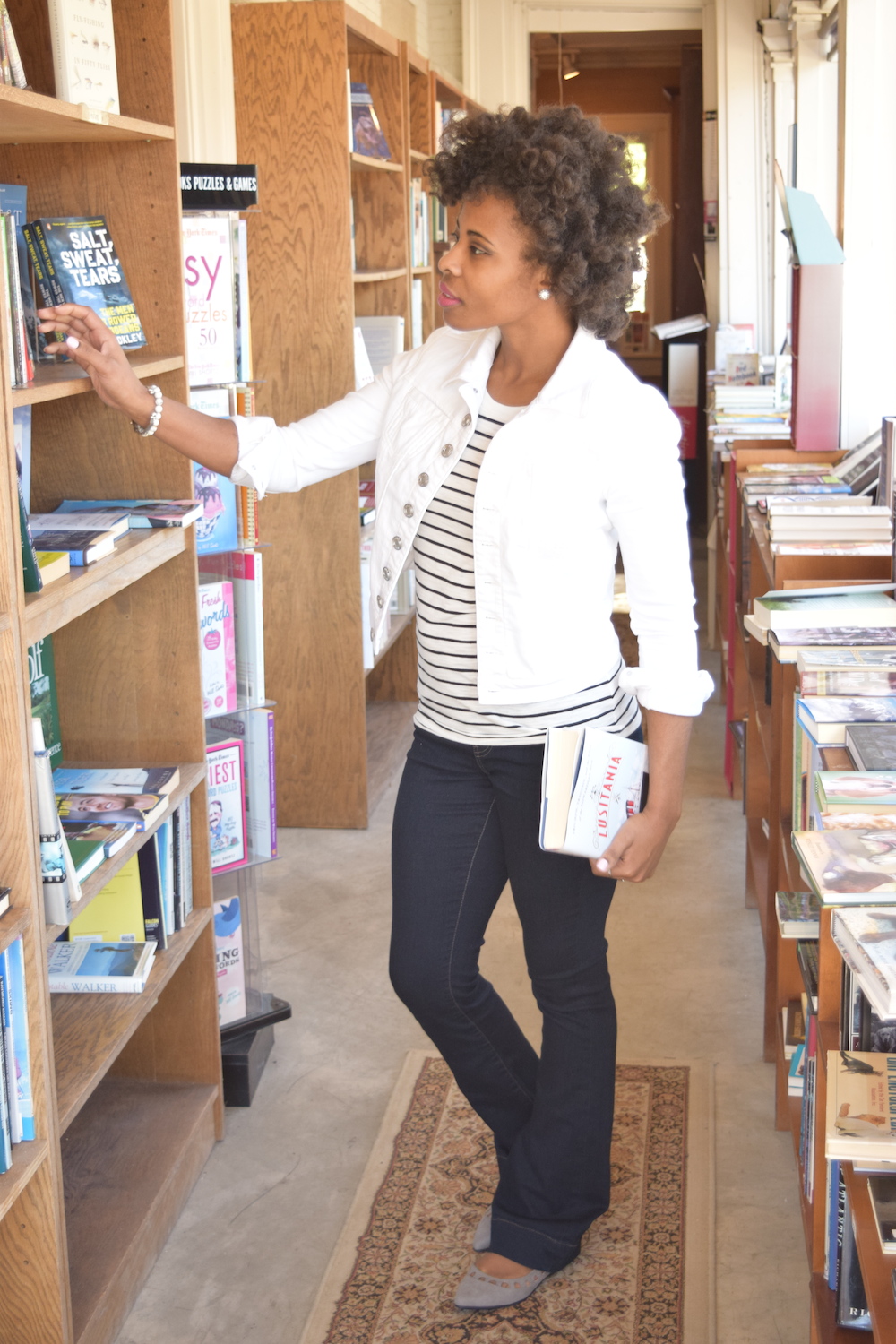 Jeans (c/o)
Jacket (c/o)
Tee
Flats
Lipstick | Revlon "Sassy Mauve"
Nail Polish | Essie "Minimalist"
I am so excited for this post (and the ones to come in this series)! Have you heard of Jag Jeans? They are a women's clothing company based out of Seattle. Jag Jeans focuses on great fitting denim for women, designed by women. When they reached out to collaborate, I was a little hesitant, because I have my usual "go-to" places for denim. But I agreed to give them a try, and I'm glad I did!
The jeans I am wearing are called the Ella Flare. Until Jag Jeans convinced me, I hadn't worn flares in almost a decade! Even though the flared jeans trend has come back, I did not want to get on board, but the Ella Flares have me feeling very differently. They are super comfortable, and look amazing dressed up or dressed down.
Another amazing component of this casual outfit is the denim jacket. This white denim piece is called the Savannah Jacket, also made by Jag Jeans. My jacket fits perfectly and is so easy to move in. The reason this jacket is so comfortable is because it's made with Jag Jeans' Freedom Knit Denim. That denim is an awesome fabric blend which makes the Savannah Jacket soft and stretchy.
Layered under my jacket is a striped, cotton tee. The jacket and tee paired with the Ella Flares and a simple pair of flats make for the perfect daytime casual look.
All this week, I've teamed up with Jag Jeans to bring to you my favorite, new denim pieces! Can't wait to share more looks with you! What do you think of these flared jeans and the white denim jacket? Would you give these comfy and trendy pieces are try?
♥
Amber
Thanks to  Jag Jeans for sponsoring this post!