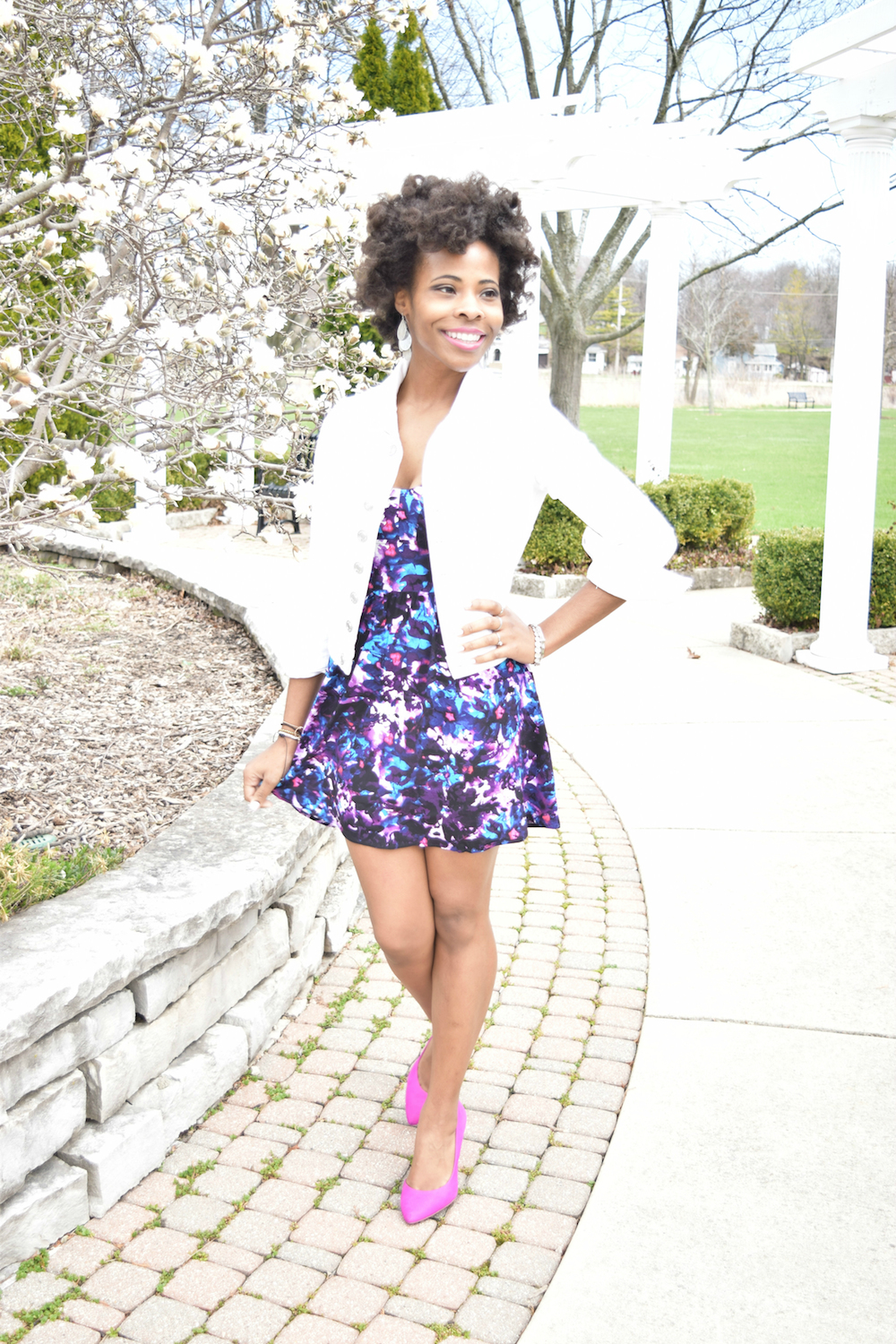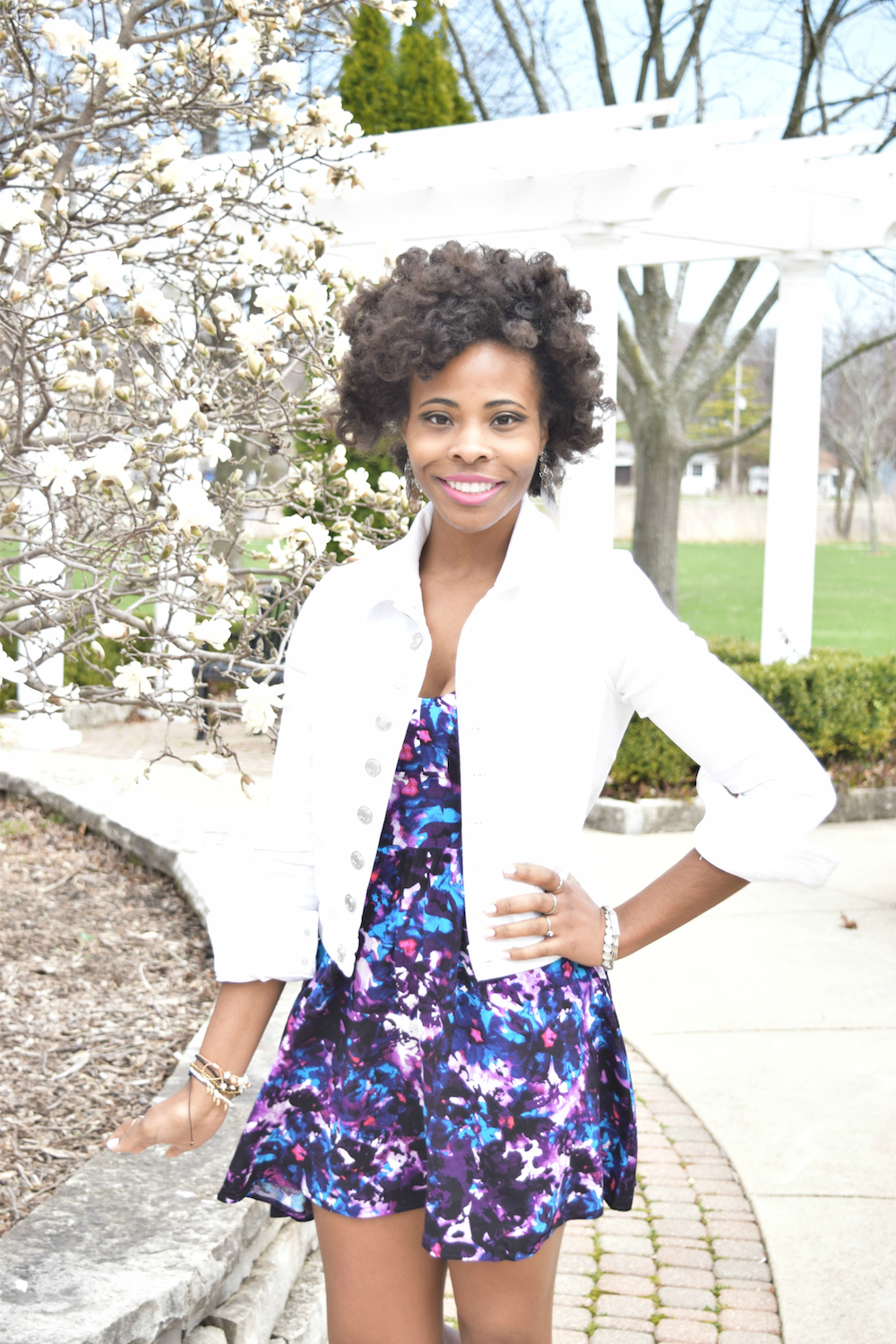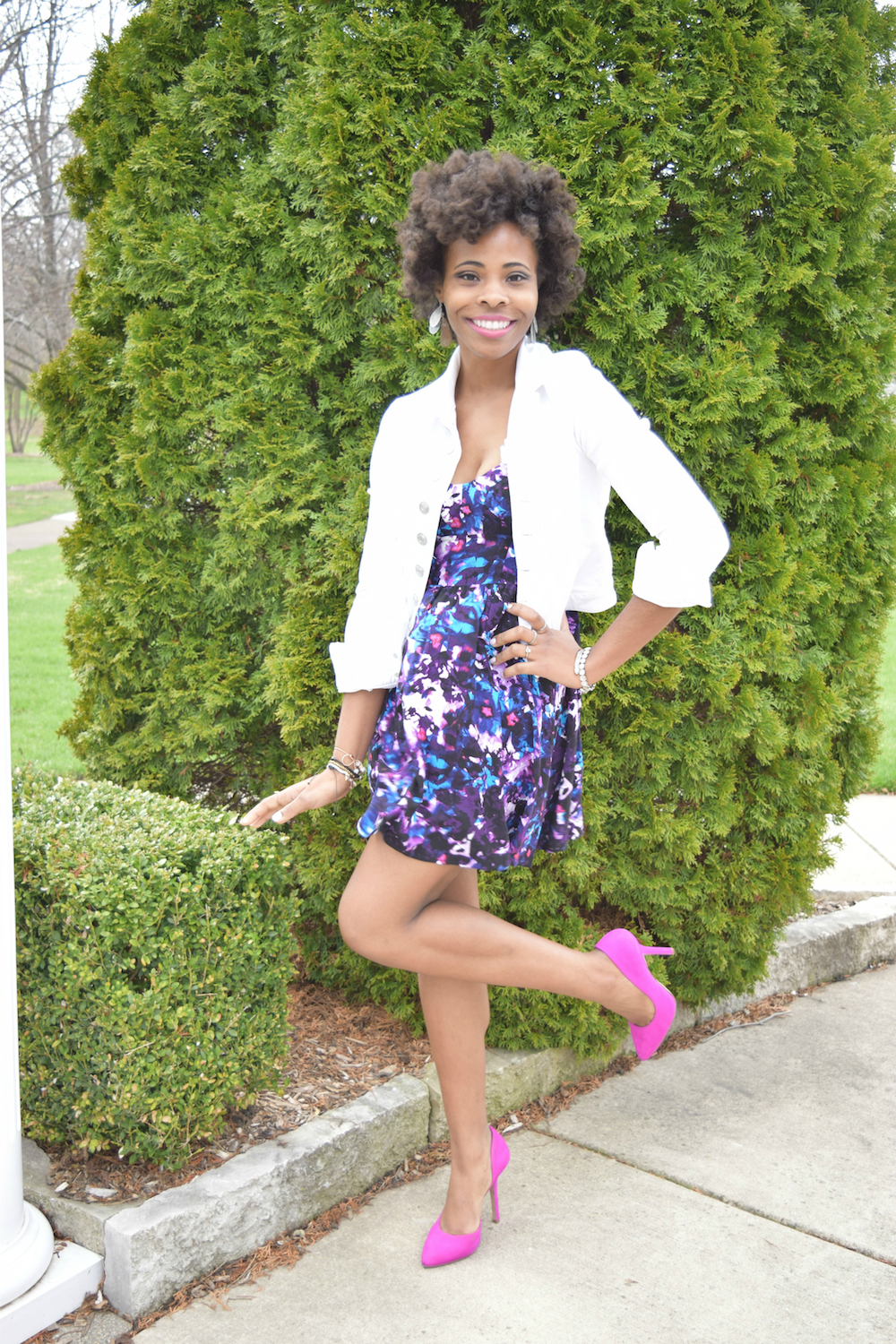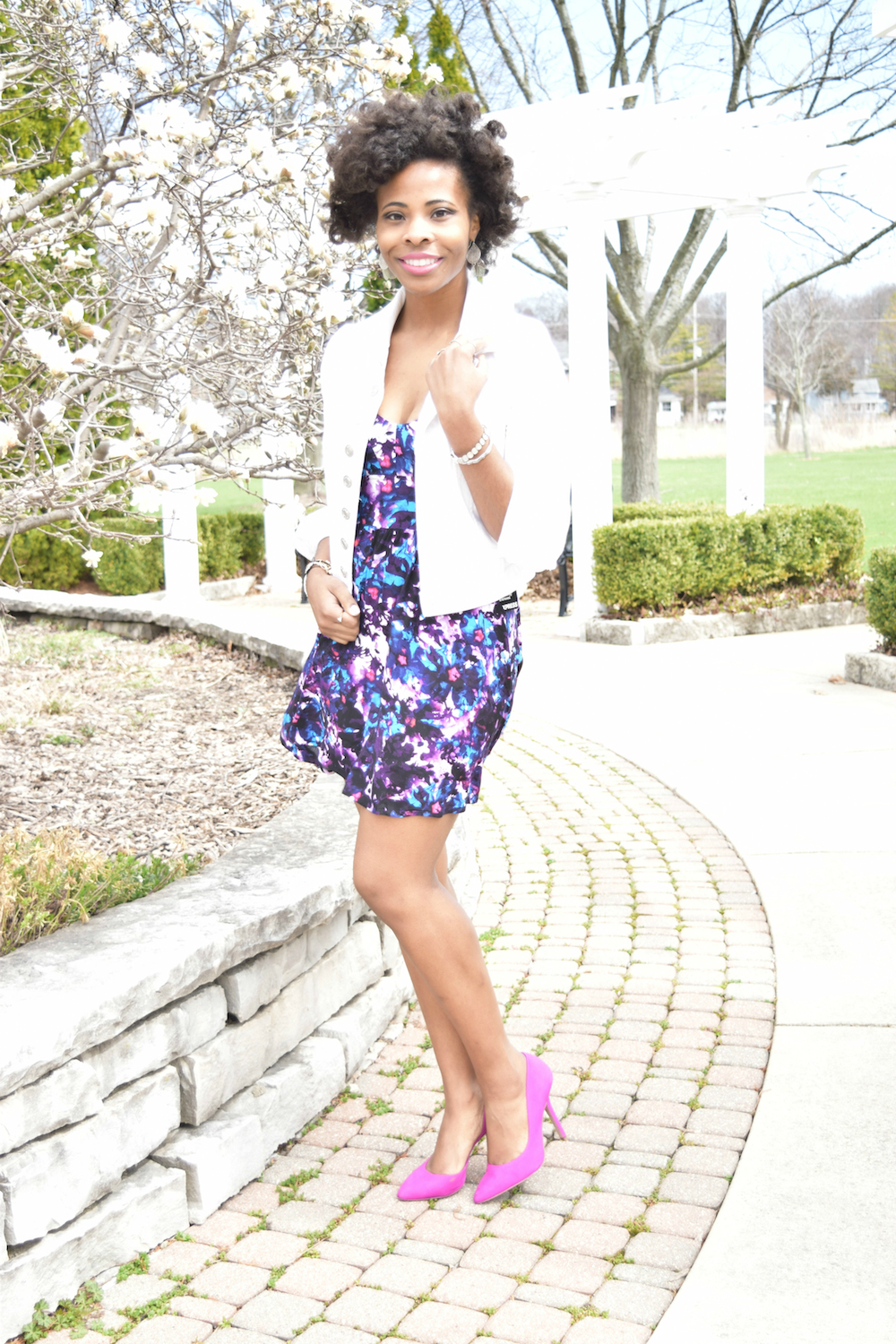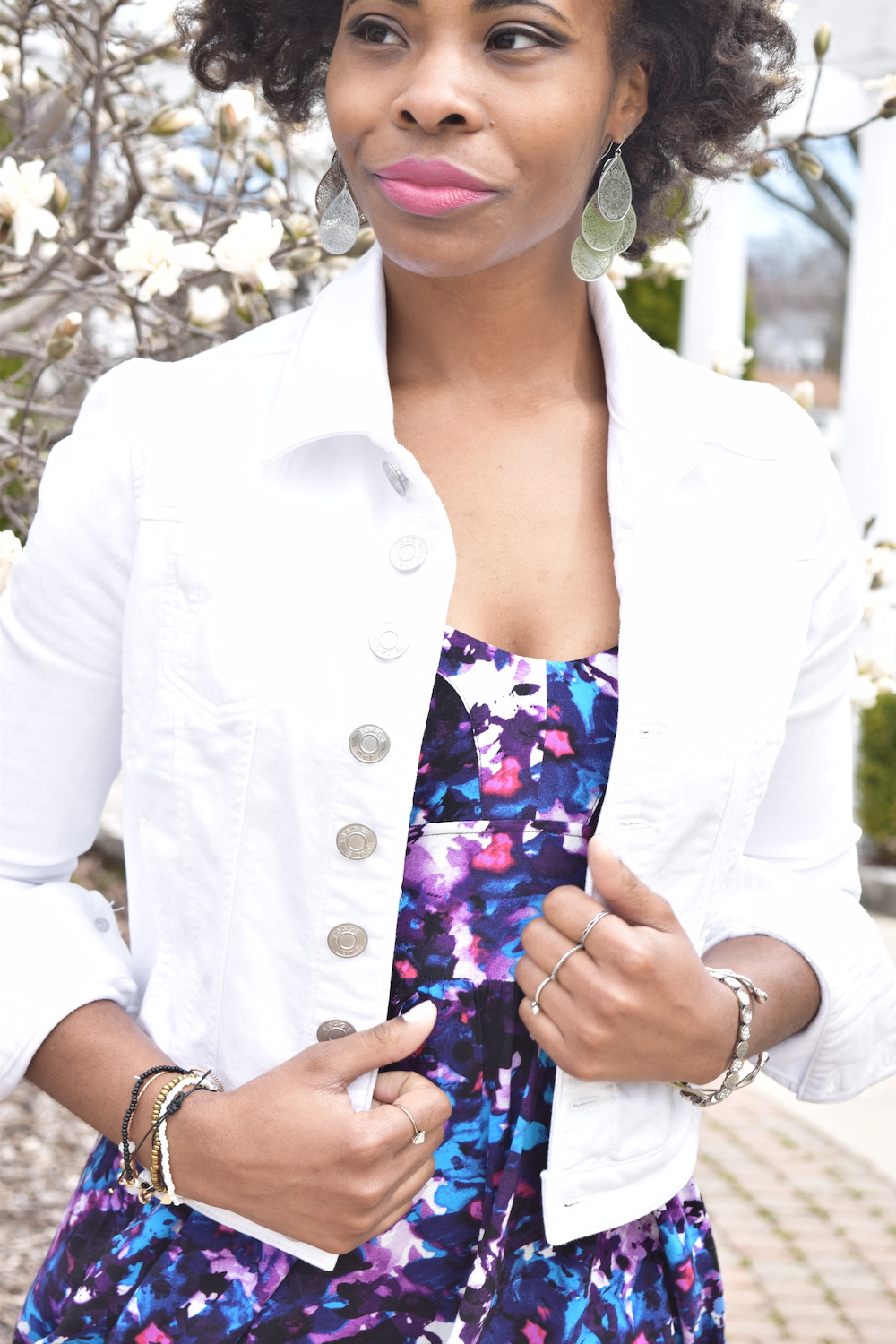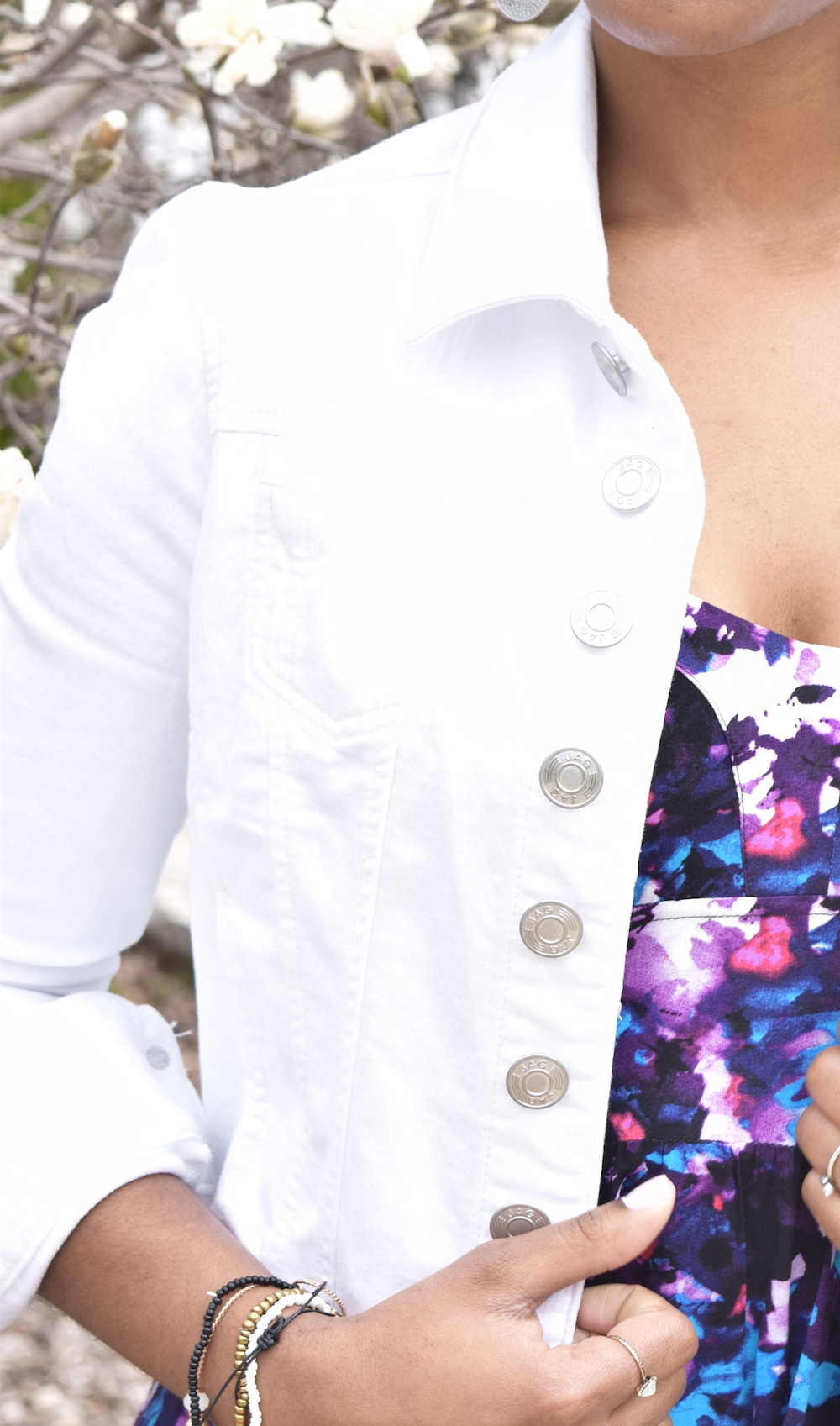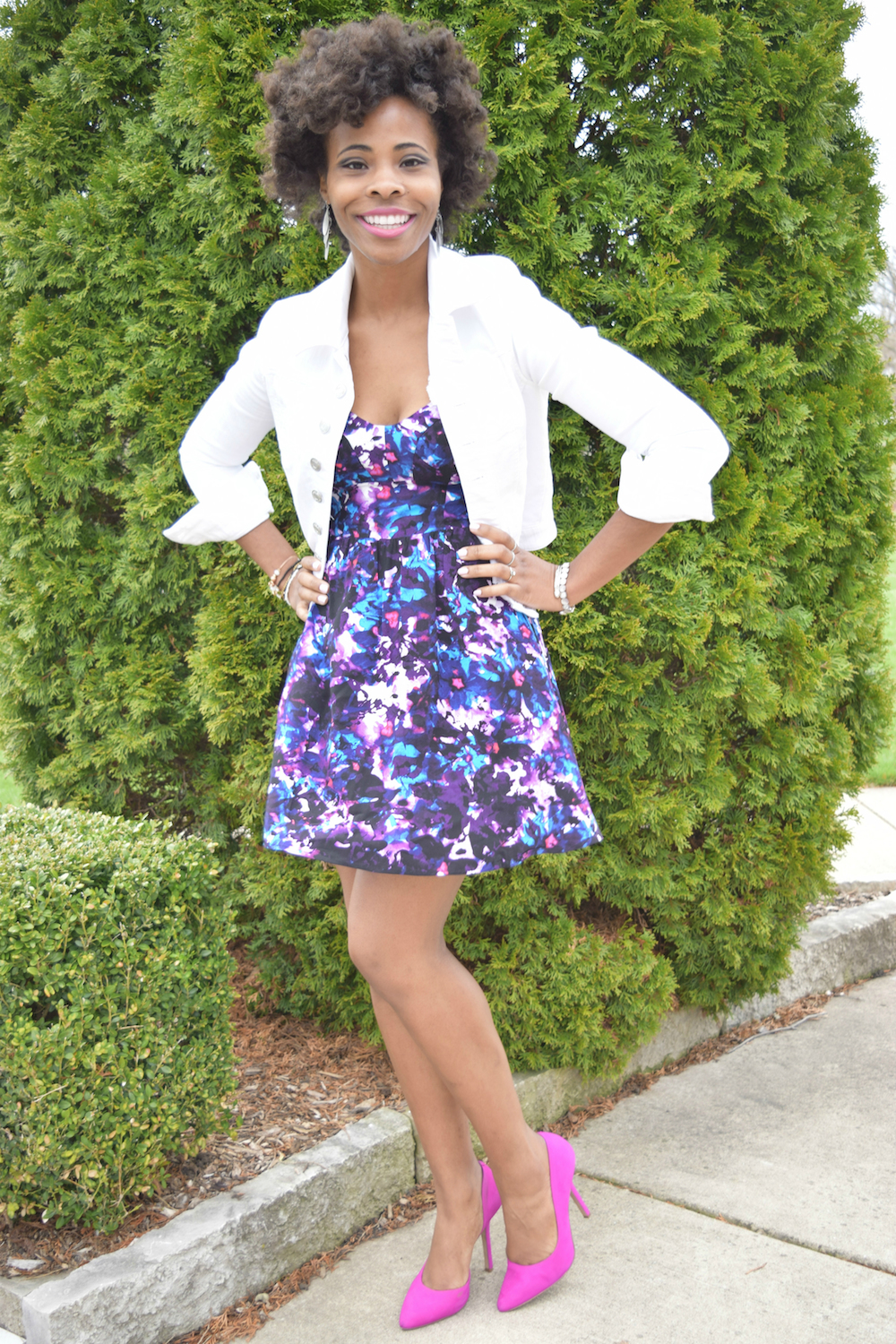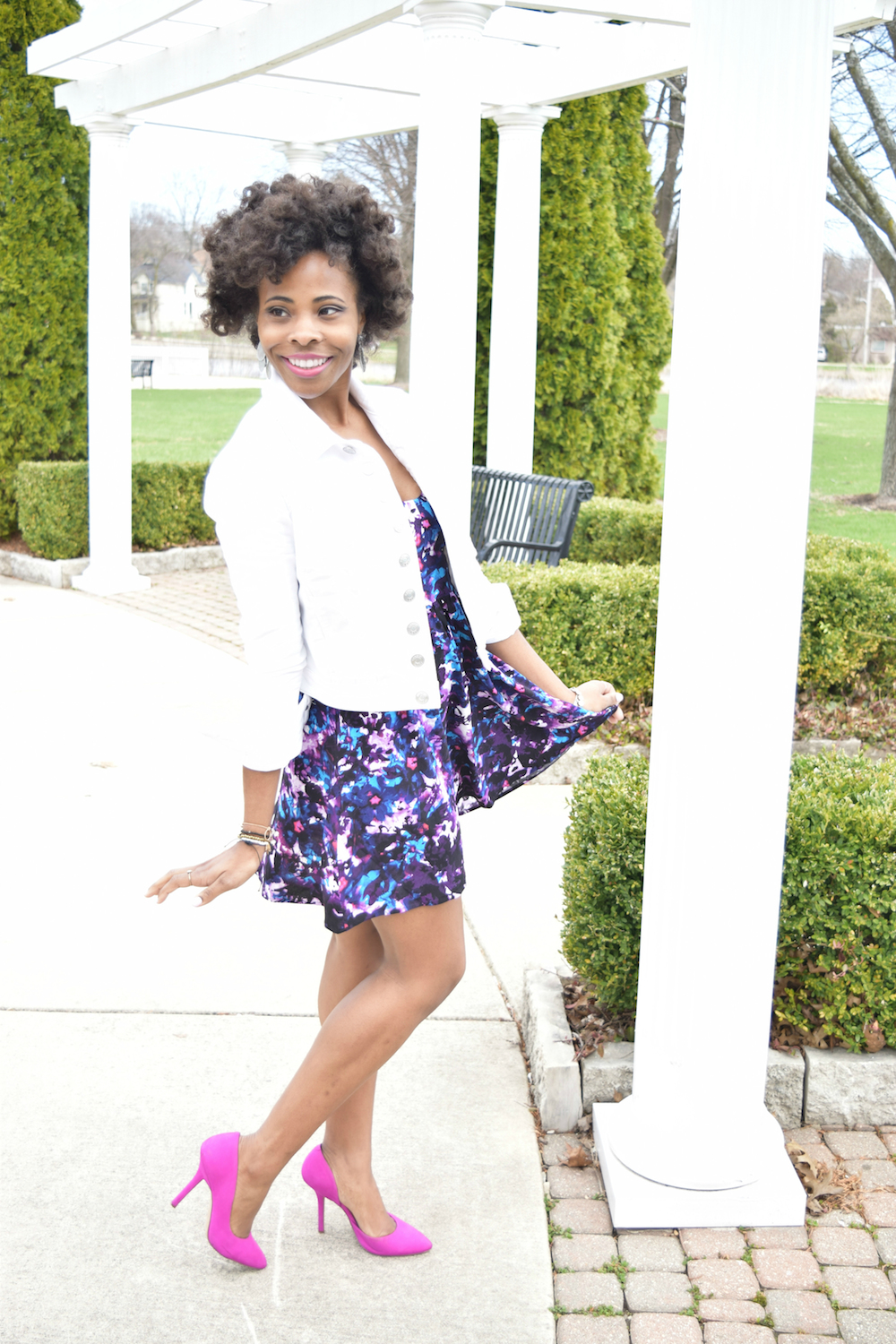 Jacket (c/o)
Sundress
Pumps (similar in pink)
Lipstick | Revlon "Sassy Mauve"
Nail Polish | Essie "Minimalist"
So excited to share with all of you another awesome piece of denim from Jag Jeans. In my previous post, I introduced Jag Jeans as a women's clothing company who focus on great fitting denim designed by women! Jag Jeans reached out to collaborate, and I am thrilled they did, because I get to share my awesome experiences trying some of my favorite, new denim pieces from Jag Jeans.
The white denim jacket I'm wearing is called the Savannah Jacket… it's currently on sale and totally a staple piece needed in your spring and summer wardrobe! I love using this comfortable and stretchy white denim jacket layered over tees for casual styling, or over a sundress for the perfect brunch date look. Add a pair of pumps, and this flirty outfit is complete.
The Savannah Jacket is a must have for spring and summer because white denim matches anything! Plus, if you are going out for a brunch date with your sweetie, and you feel a little cold but want to keep your look cute, this lightweight jacket is soft and cozy enough to warm you up. (Check out more Savannah Jacket colors here!)
How would you style this white denim jacket? Do you own any denim jackets that are your perfect go to's for spring? How about a white one? If not, I highly recommend you head over to Jag Jeans and scoop this one up before it sells out!
♥
Amber
Thanks to  Jag Jeans for sponsoring this post!