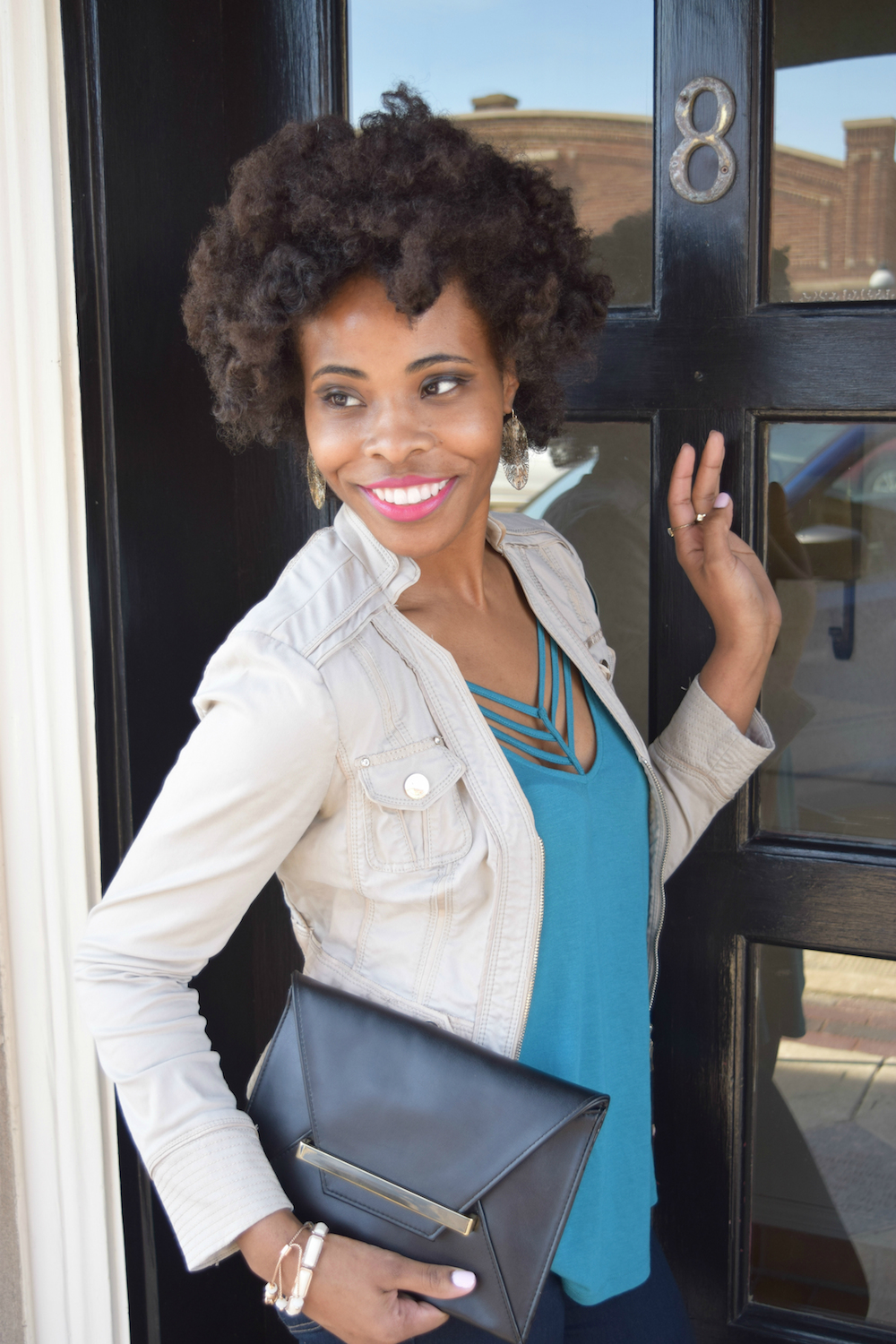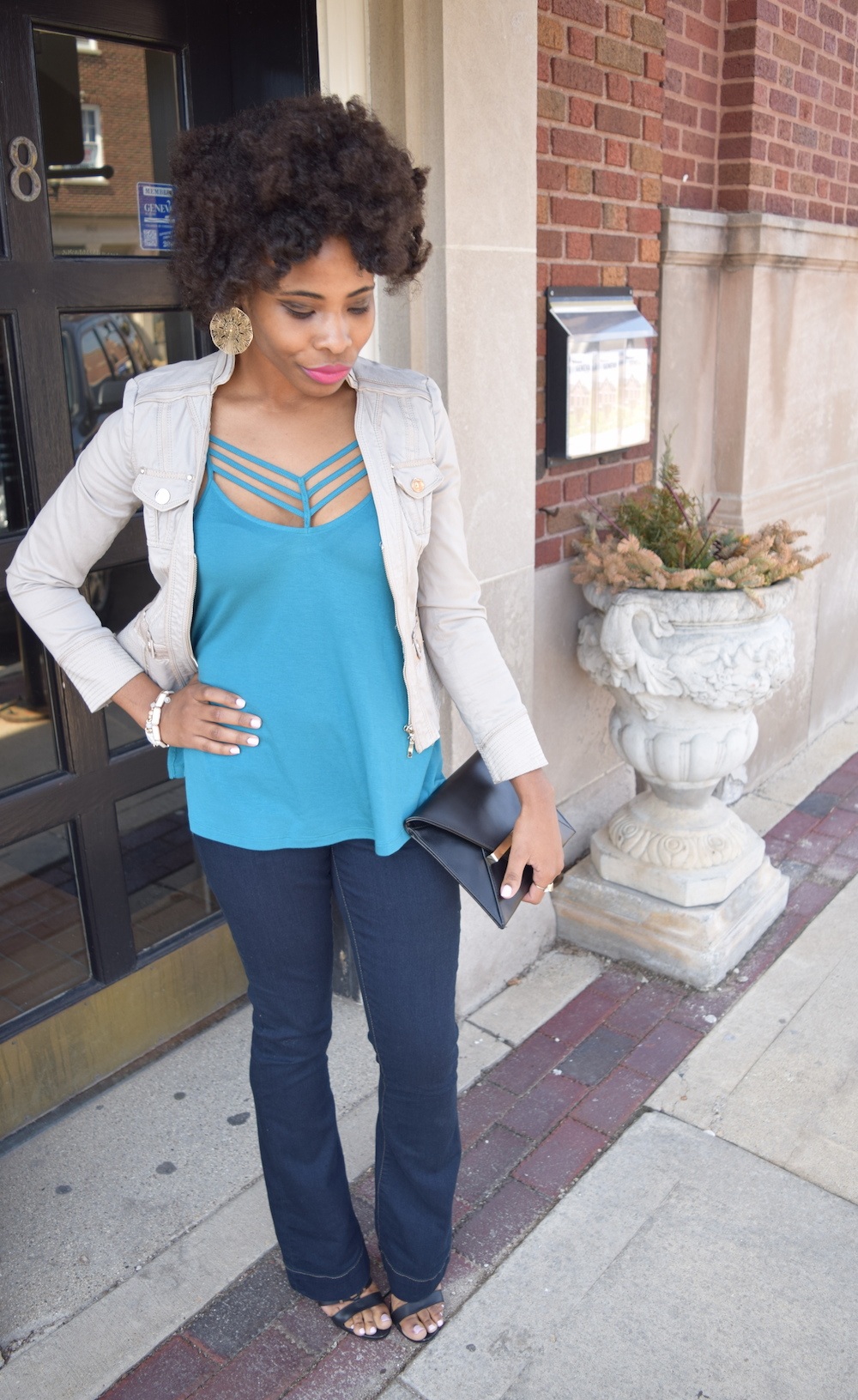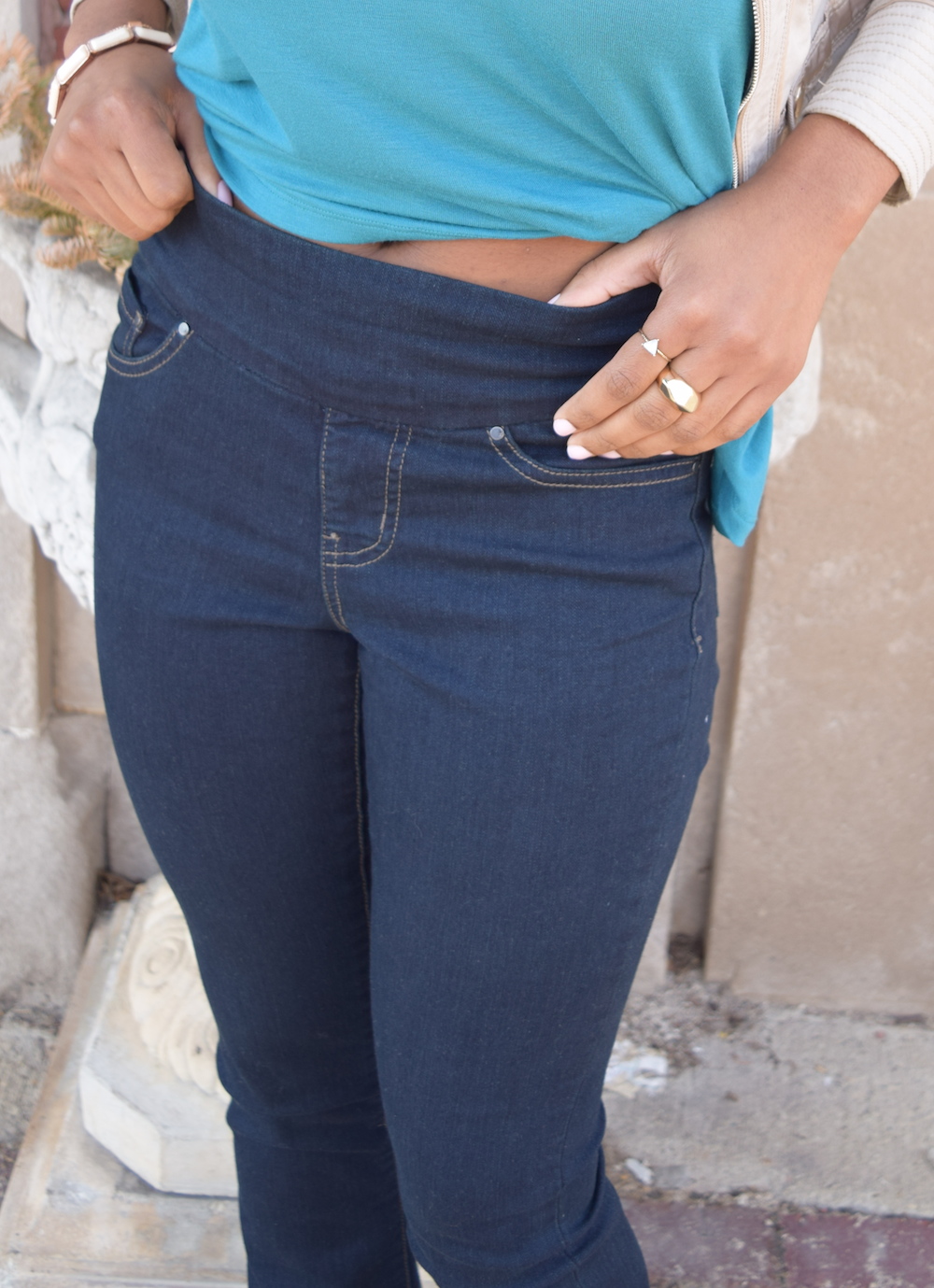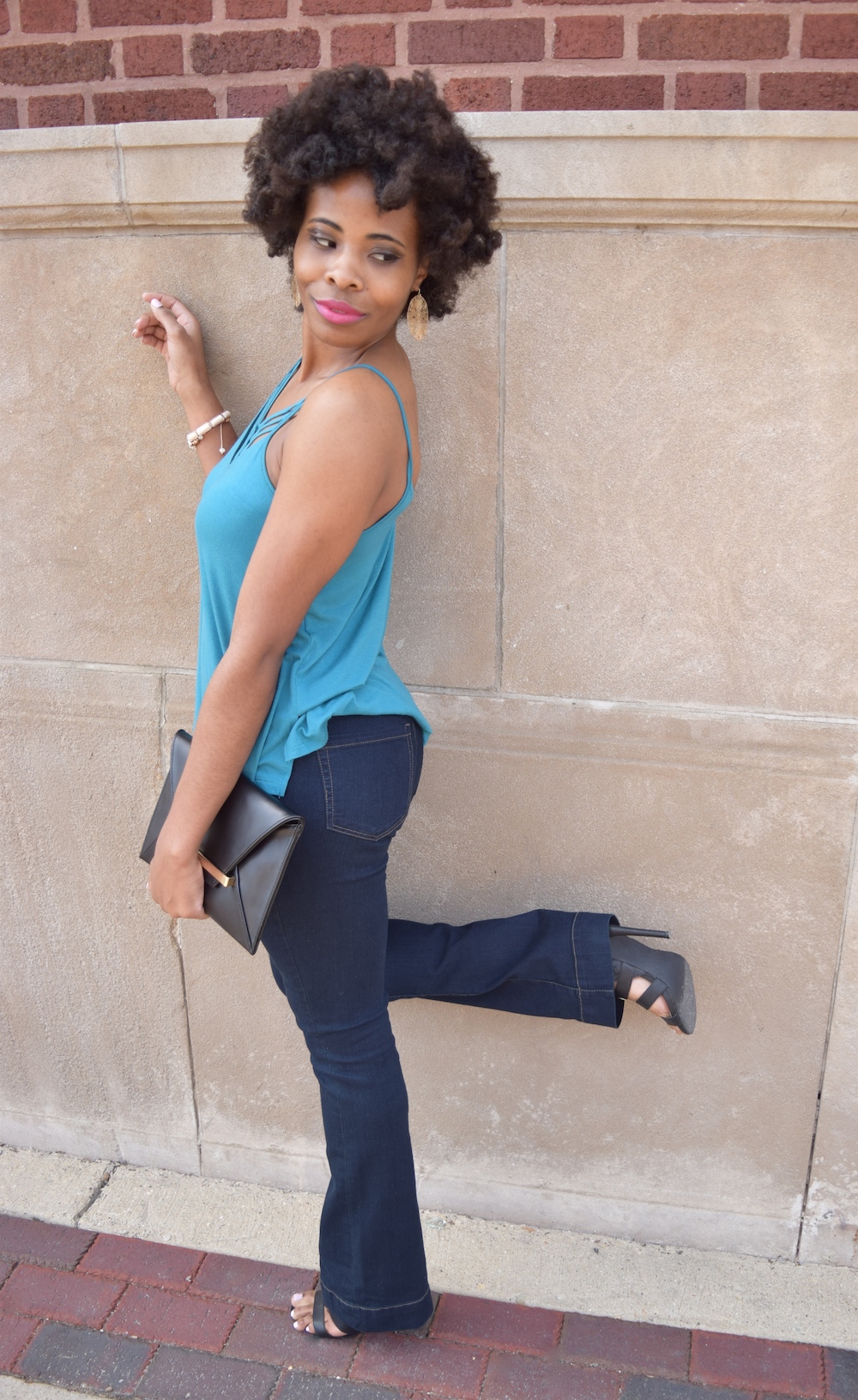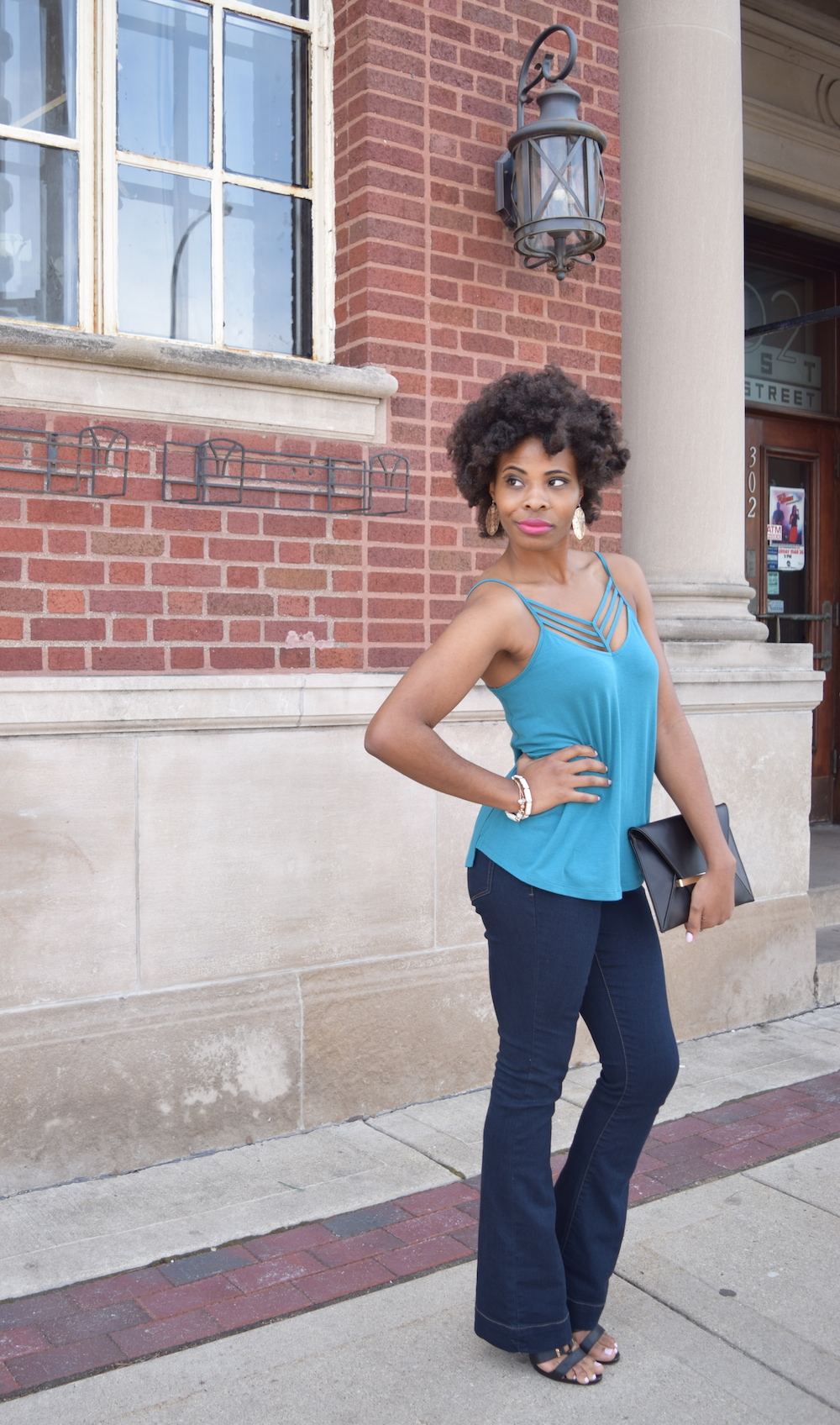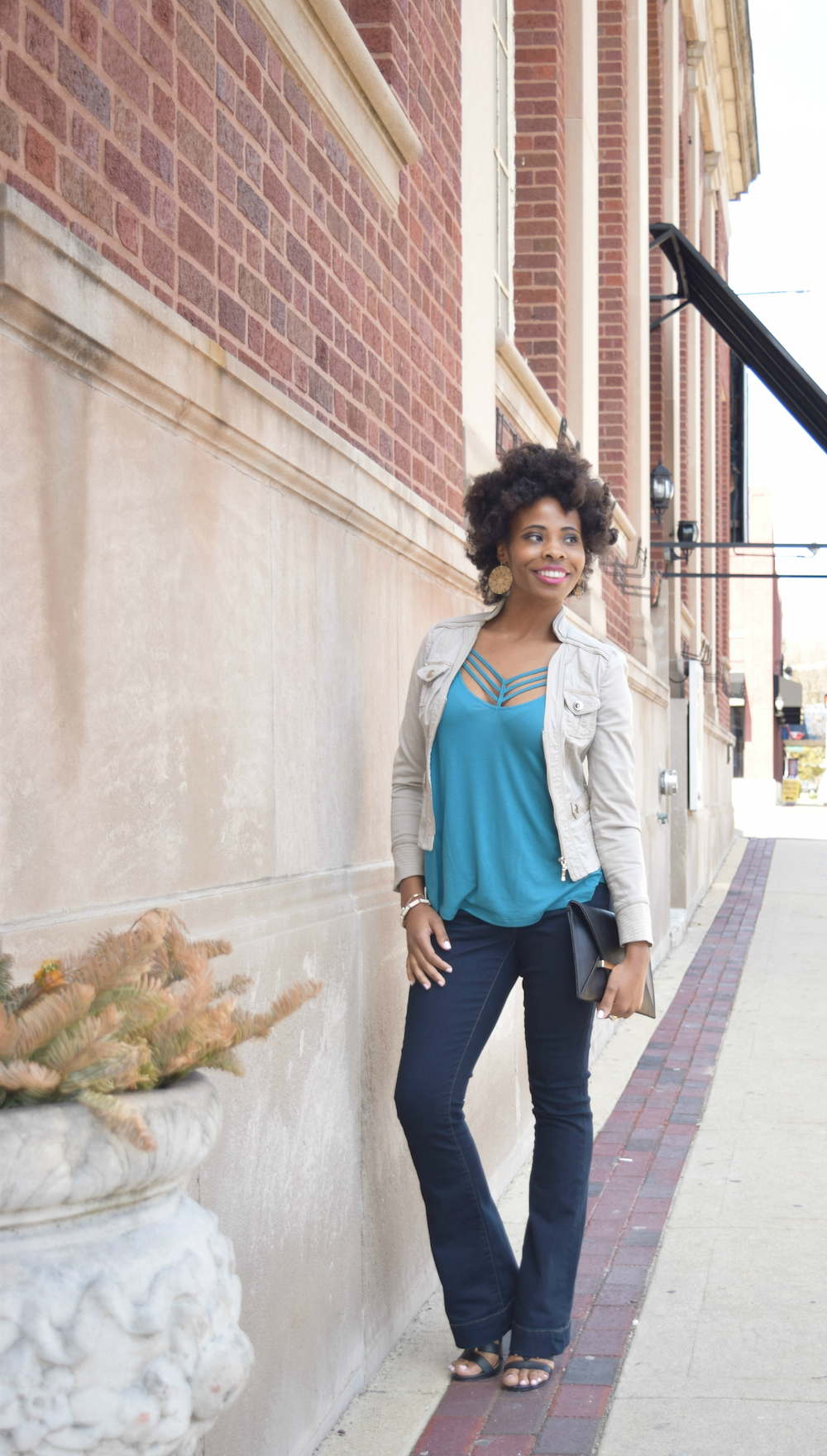 Denims
Tank
Jacket
Clutch
Sandals (sold out, similar) 
Lipstick | Revlon
Nail Polish | Essie "Minimalist"
Happy Friday! What are you doing this weekend? If you have any plans to go out, I have the perfect evening look for you. All week, I've been teaming up with Jag Jeans to bring you some amazing looks, using their great denim! See the previous posts in this series here and here.
Flared jeans have made an epic return, and I have to tell you everything I love about the Ella Flare from Jag Jeans…
I recently stated that I was resistant to try the flared denim style. But as soon as Jag Jeans convinced me to try the Ella Flare, my resistance went out the window. This flared jean is super comfy and unique because it's a pull on pair. The waistband is smooth, so tops effortlessly lay over this jean.
I adore the stretchiness of Ella Flare as the jeans hug my curves, but still allow for plenty of movement. Serving as the perfect girl's night out look, I styled these flares with a sexy strappy tank, a jacket, and a pair of heeled sandals.
What denim styles are you loving lately? I'm all about ripped jeans and now, flares! When you decide to try the Ella Flare (because trust me, you need to!), be sure to use code: allthecute to take 20% off this awesome pair! That's right, until the end of the month (04/30/16) the code "allthecute" is valid for 20% off of any full-priced item at Jag Jeans. Happy Shopping!
♥
Amber
Thanks to  Jag Jeans for sponsoring this post!