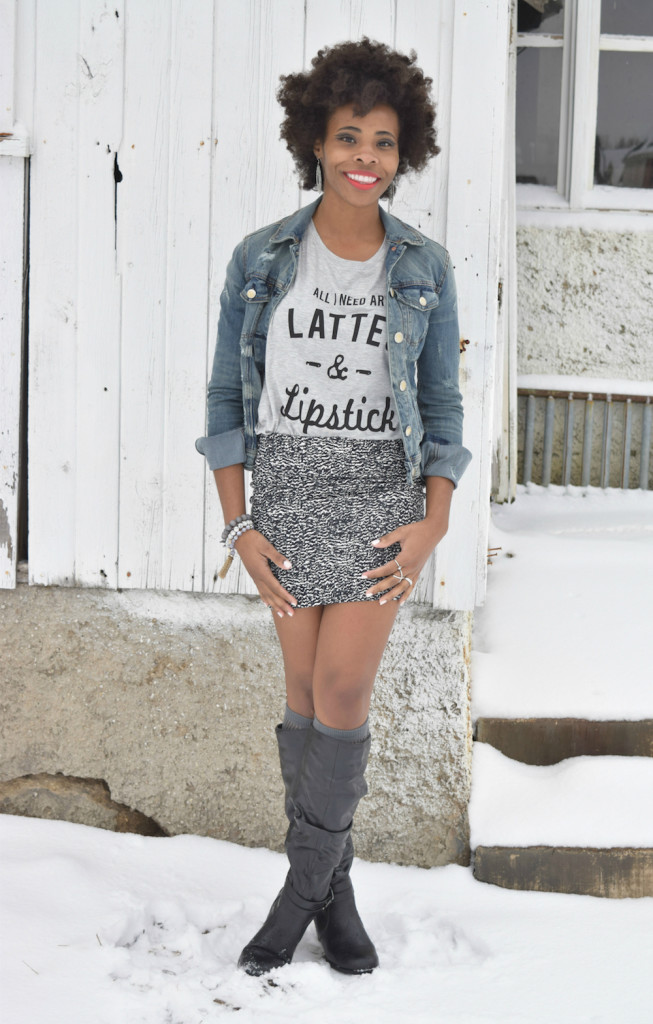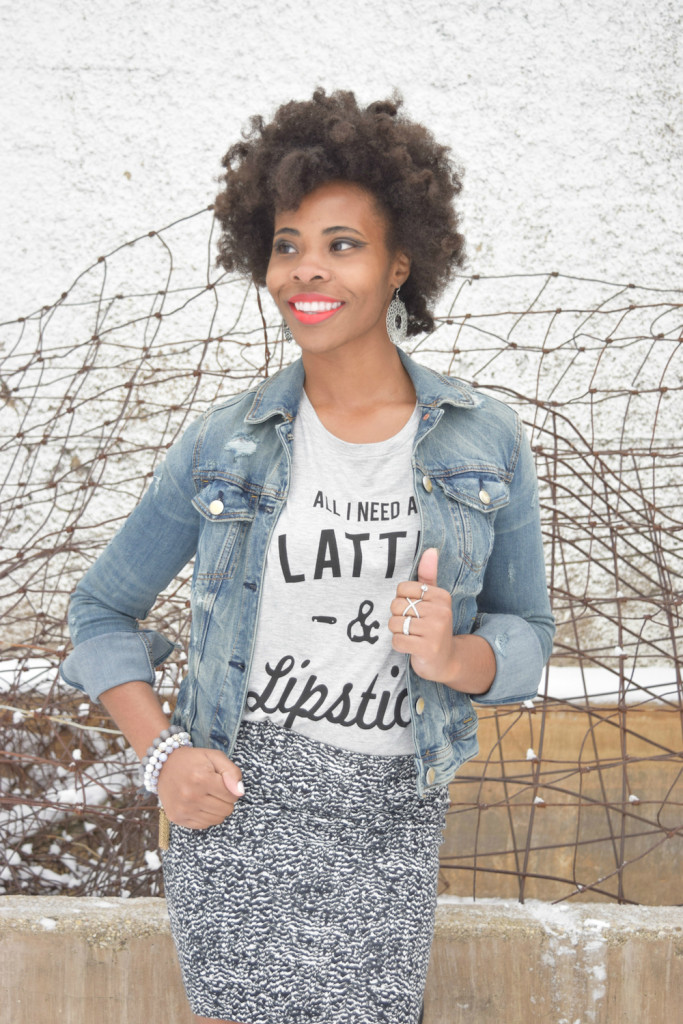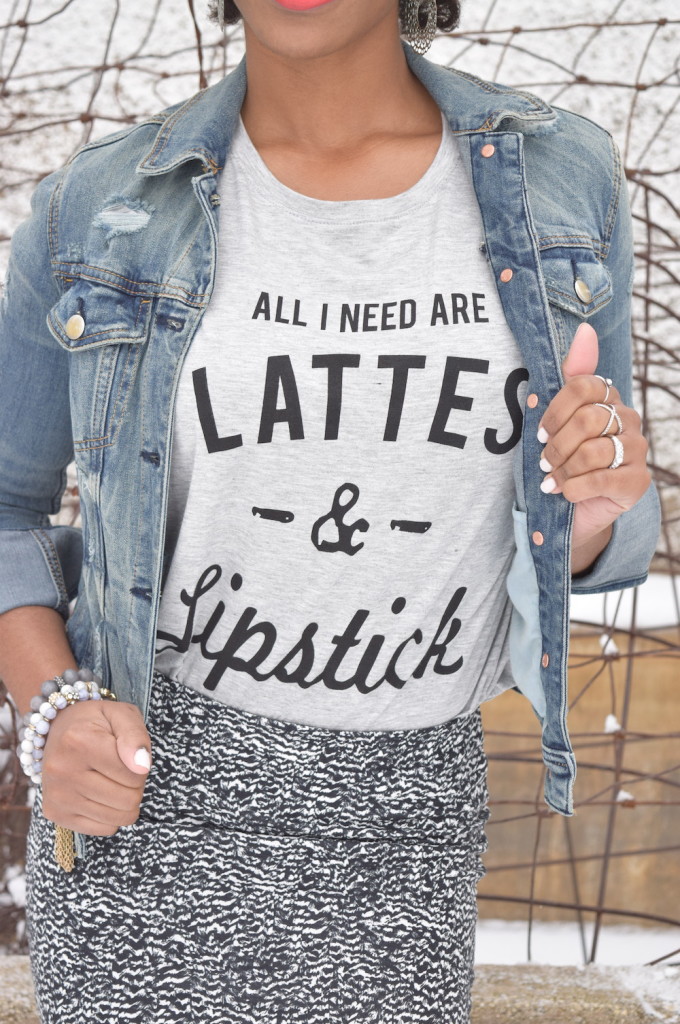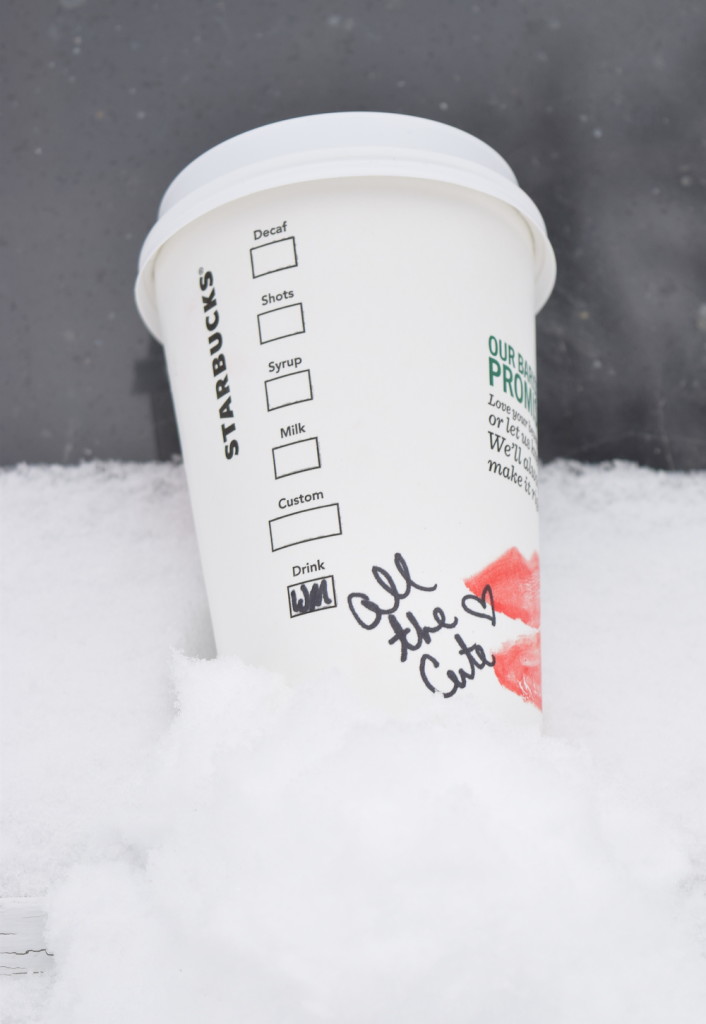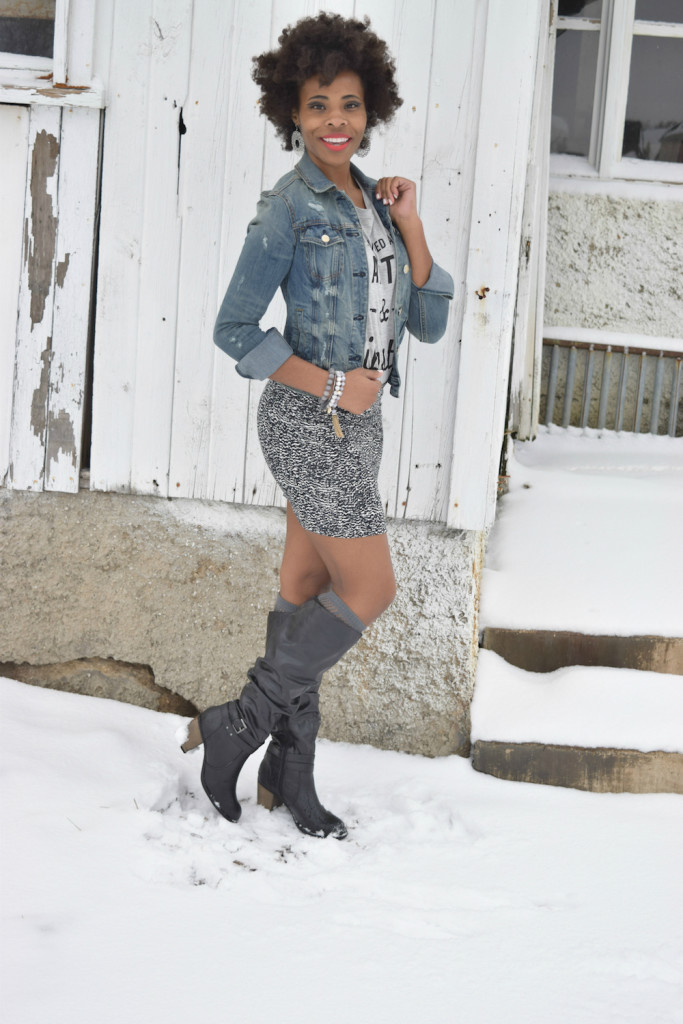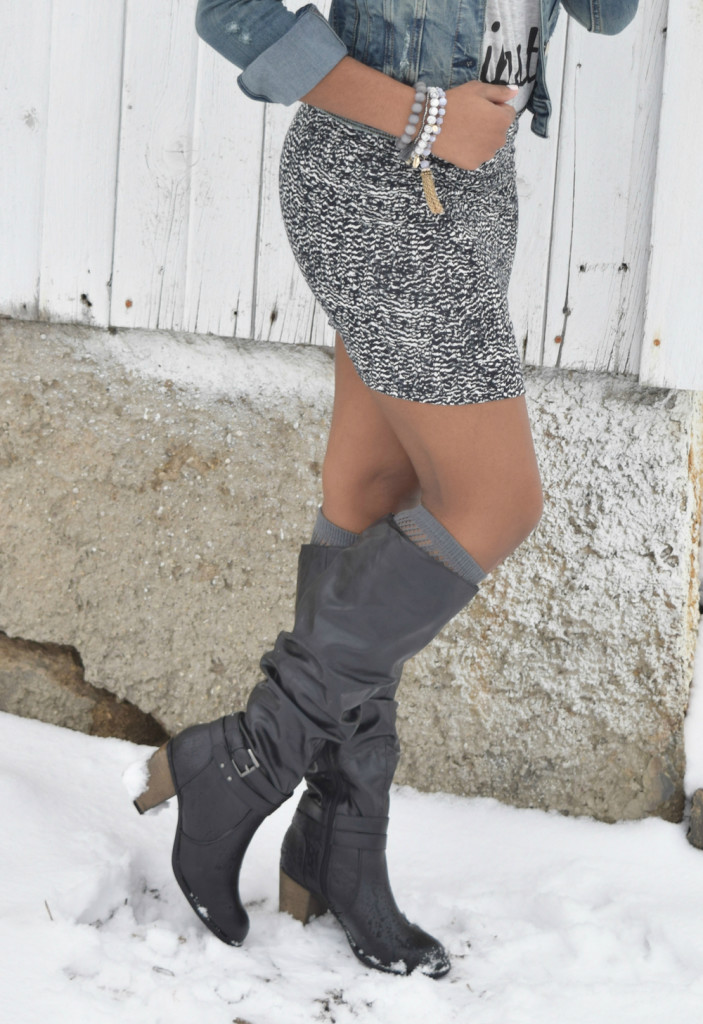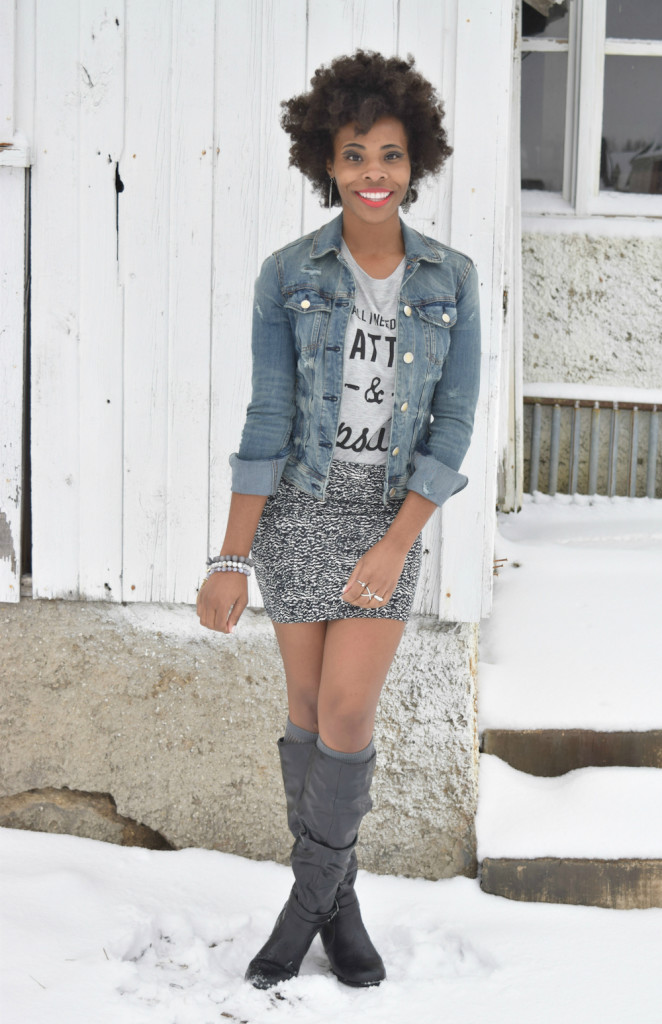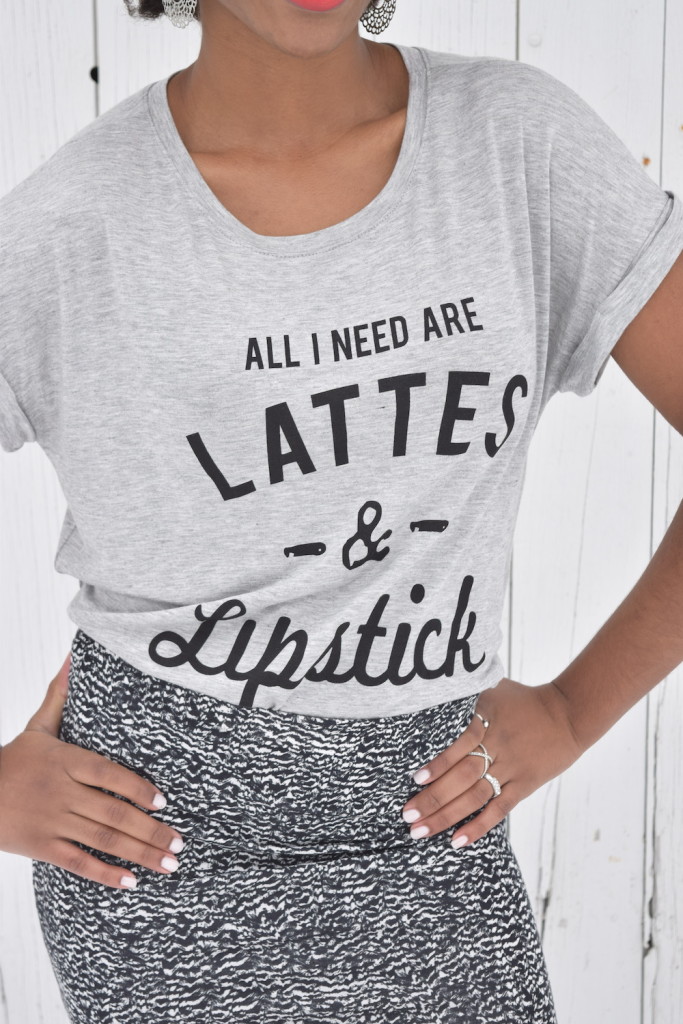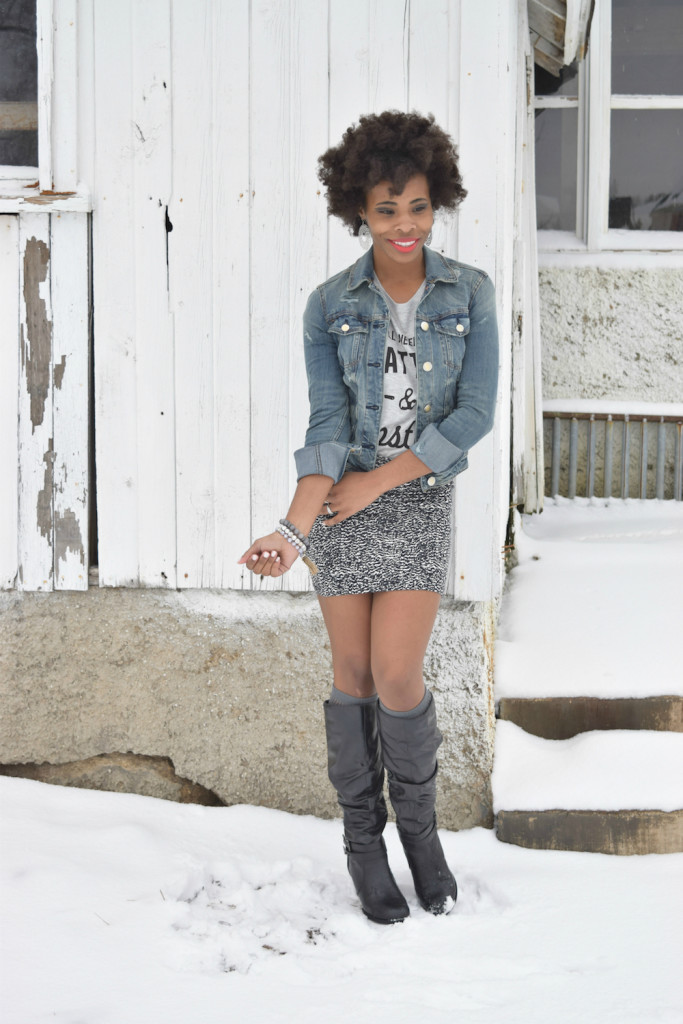 Jacket | Tee (Marhsalls, recent!) | Skirt (HM, in store/dress version) | Boots | Socks | Rings 1, 2 | Lipstick: Revlon "Ravish Me Red" | Nail Polish: Essie "Tuck it in My Tux"
Happy Wednesday, lovelies! I am a huge fan of graphic tees… Here's the story behind the tee I'm wearing: A few weeks ago, after she'd gone shopping, my bestie Brittany came over. She was telling me what she bought; and said she got the cutest tee from Marshalls, and it was only $10!
She showed me the tee, and I wanted hers one. Knowing how much I loved it, less than a week later, Brittany, thoughtfully, ended up buying the tee for me as a gift. As soon as I had the tee, I knew it would look awesome styled with a printed mini and a denim jacket layered over. This is by far one of my favorite looks on All the Cute.
What do you think of this look? Have any cute, friendship stories? Gosh, friends are amazing, Brittany made my day! Oh, and shoutout to low prices at Marhsalls… why haven't I been shopping there!?
With Style & Love,
♥
Amber