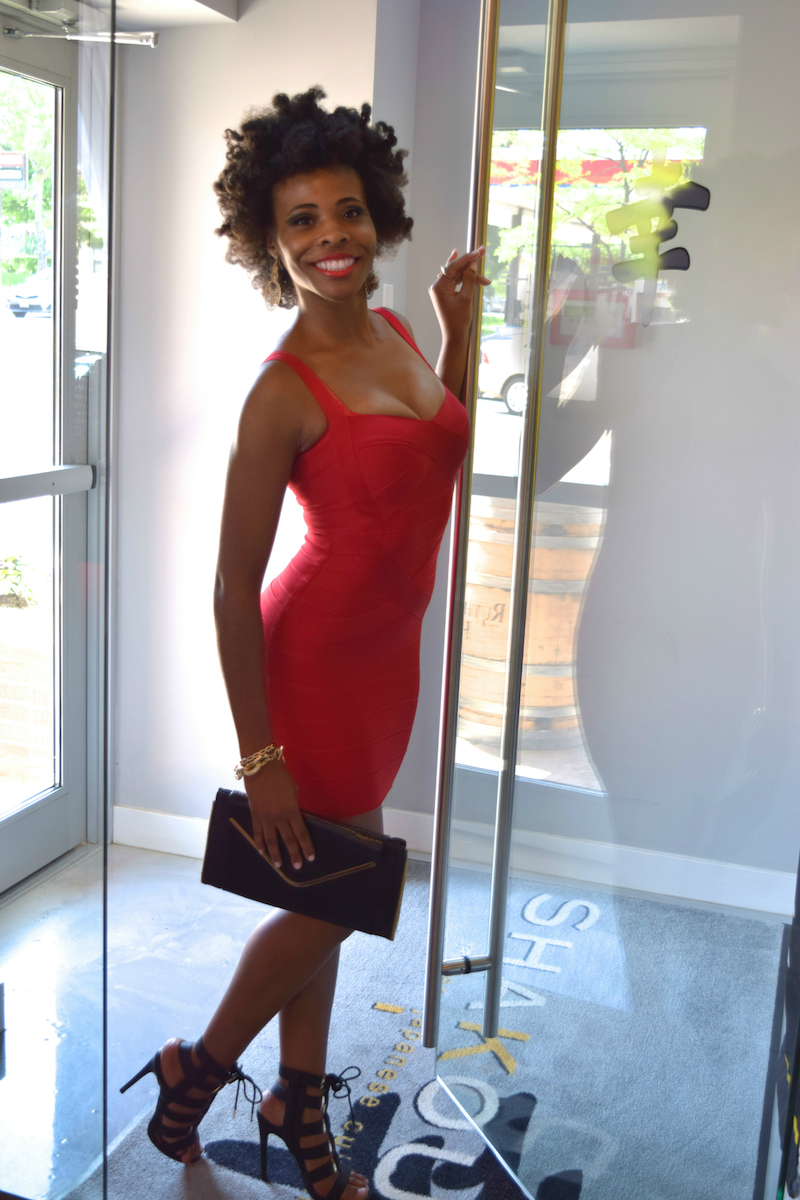 Hey hey! How was your Memorial Day Weekend? What did you do? I know I usually post on Mondays, but I left the day alone for holiday enjoyment…
I had a fun-filled weekend! On Friday, Alena had a friend sleepover, so I also had a friend over for conversation and some wine. Saturday, I had a date…same guy…it was good. Sunday, Alena and I went to a close family friend's for a little get together, then Monday was spent enjoying the afternoon outside with lunch and froyo, yum!
Do tell me about your weekend… and tell me what you think about the hot, little number in this post! Whew! The title of this post, little red dress, seemed incredibly fitting. Speaking of, the fit of this dress is amazing! I had the opportunity to try out this bandage dress from The Kewl Shop, and I'm in love. The fabric is thick and very flattering on, and also very comfortable. I love the cut of the dress, it's perfect as is for a hot summer night, or even adding a moto-jacket if it's a bit cooler out.
As far as style trends go, the LBD (little black dress) will always be a timeless choice. Then, lately, we've seen the LWD (little white dress) gain plenty of popularity… but this, the LRD (little red dress), is a sizzling essential and I'm sure it will step further into the limelight for a while.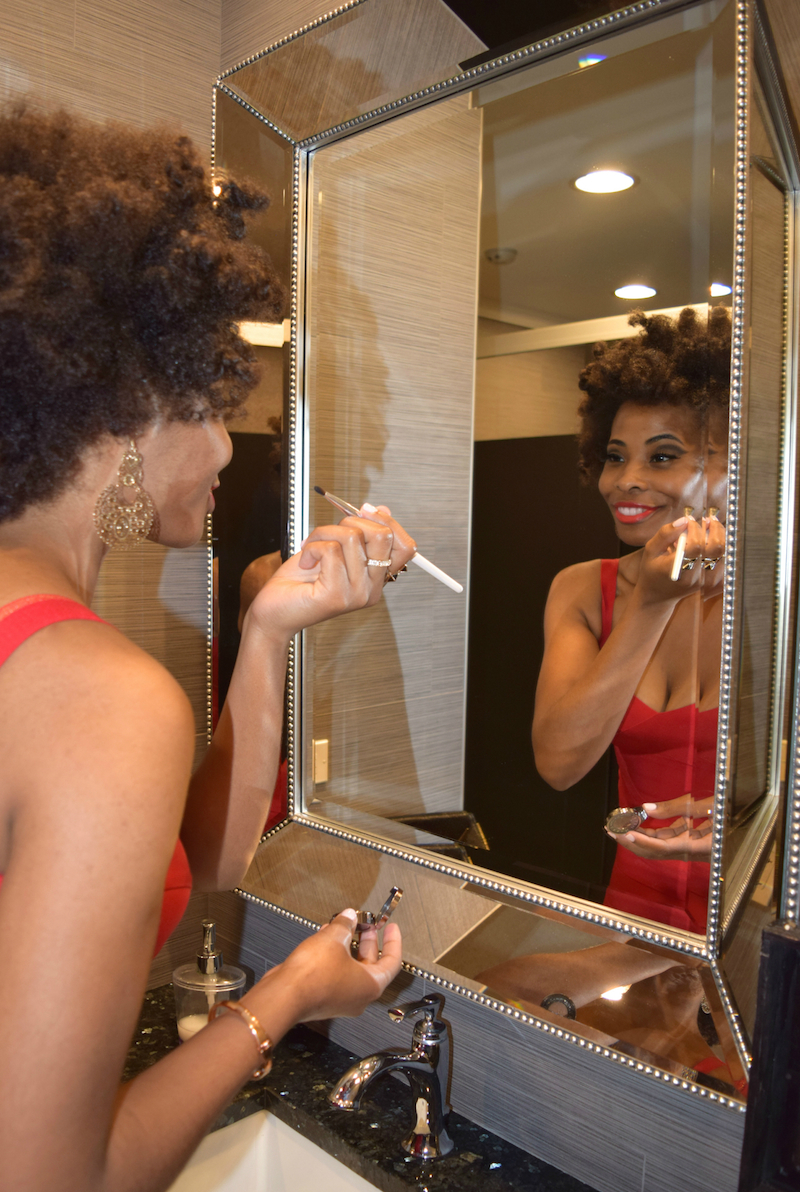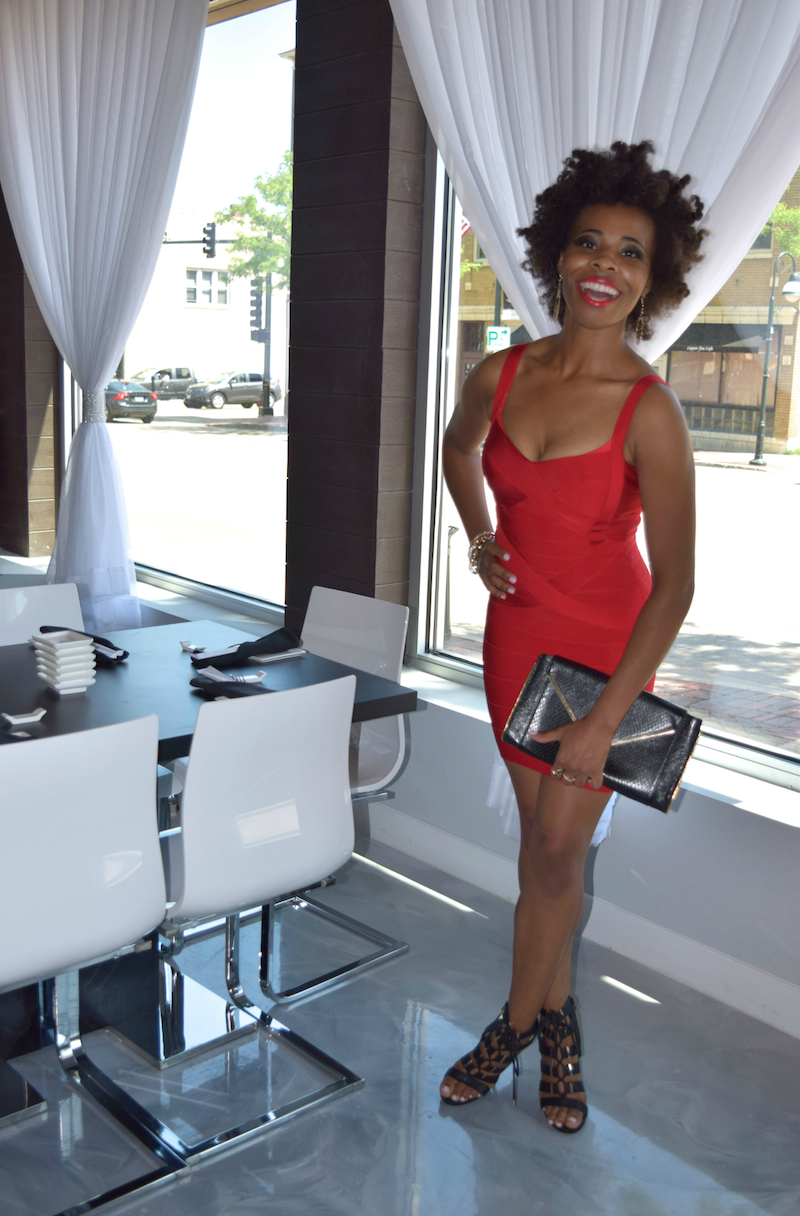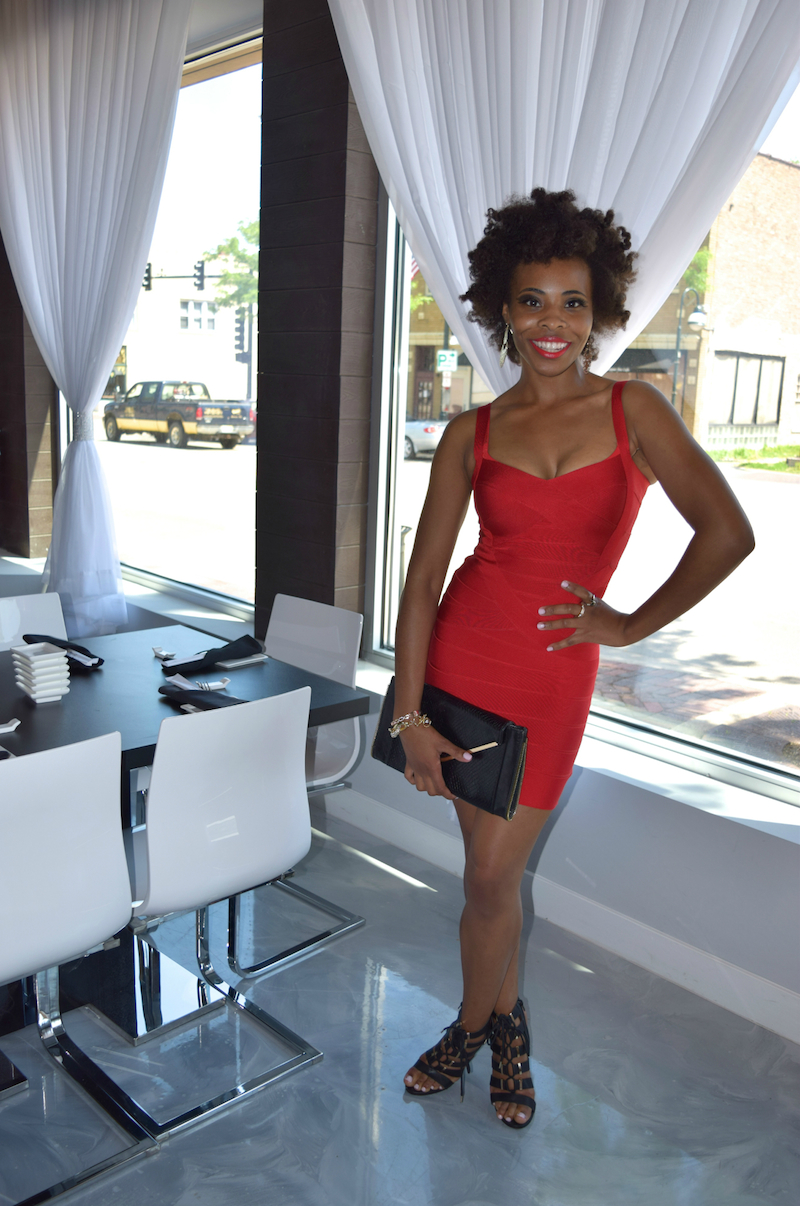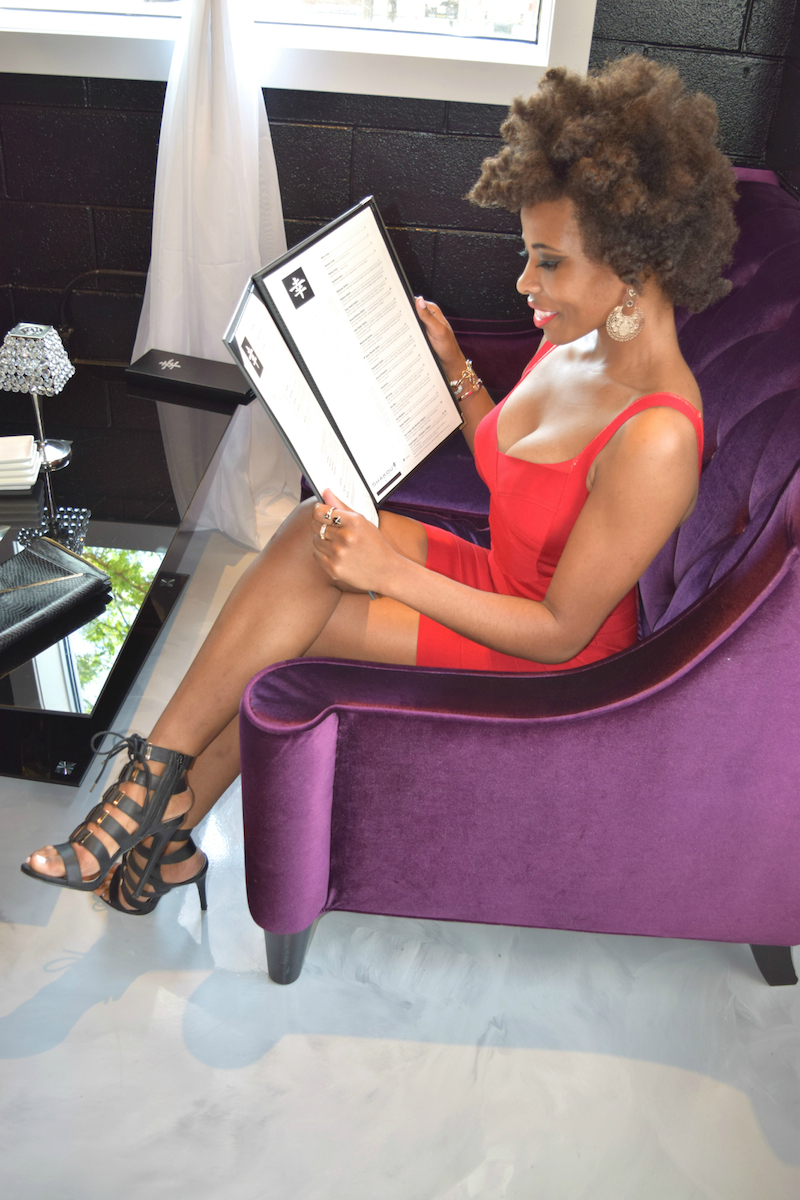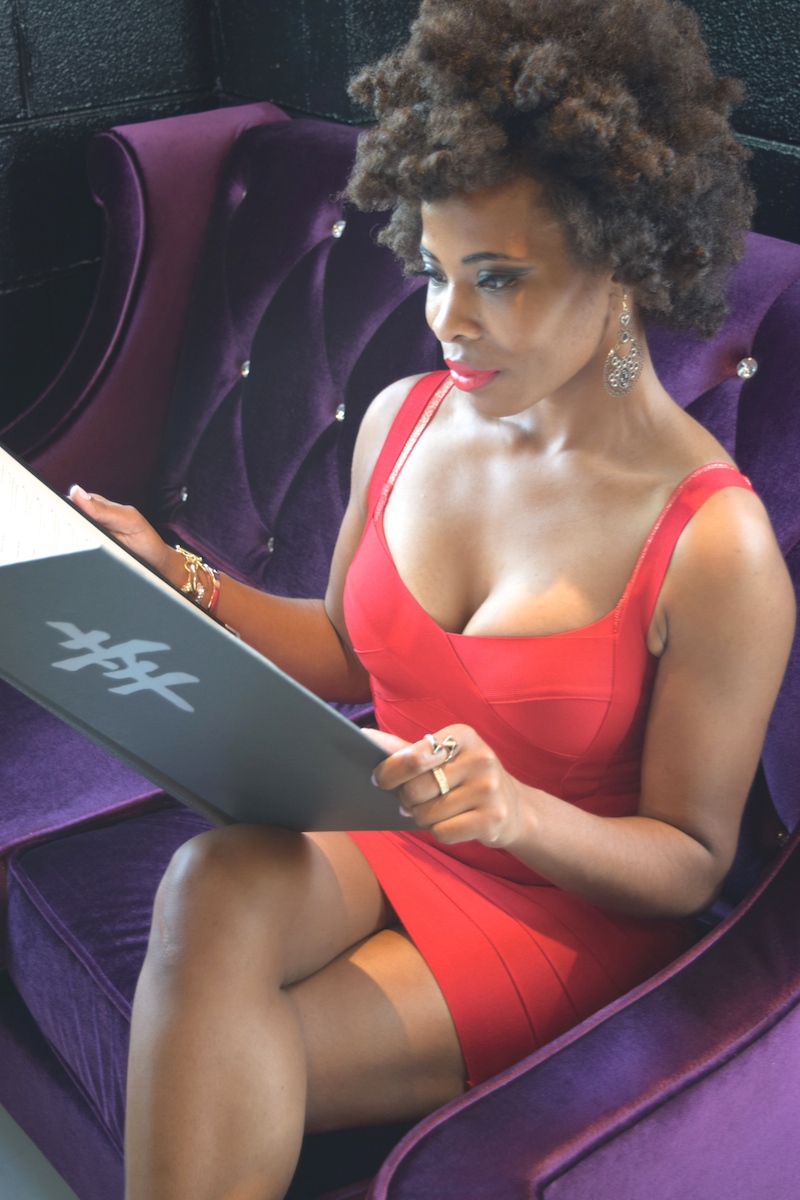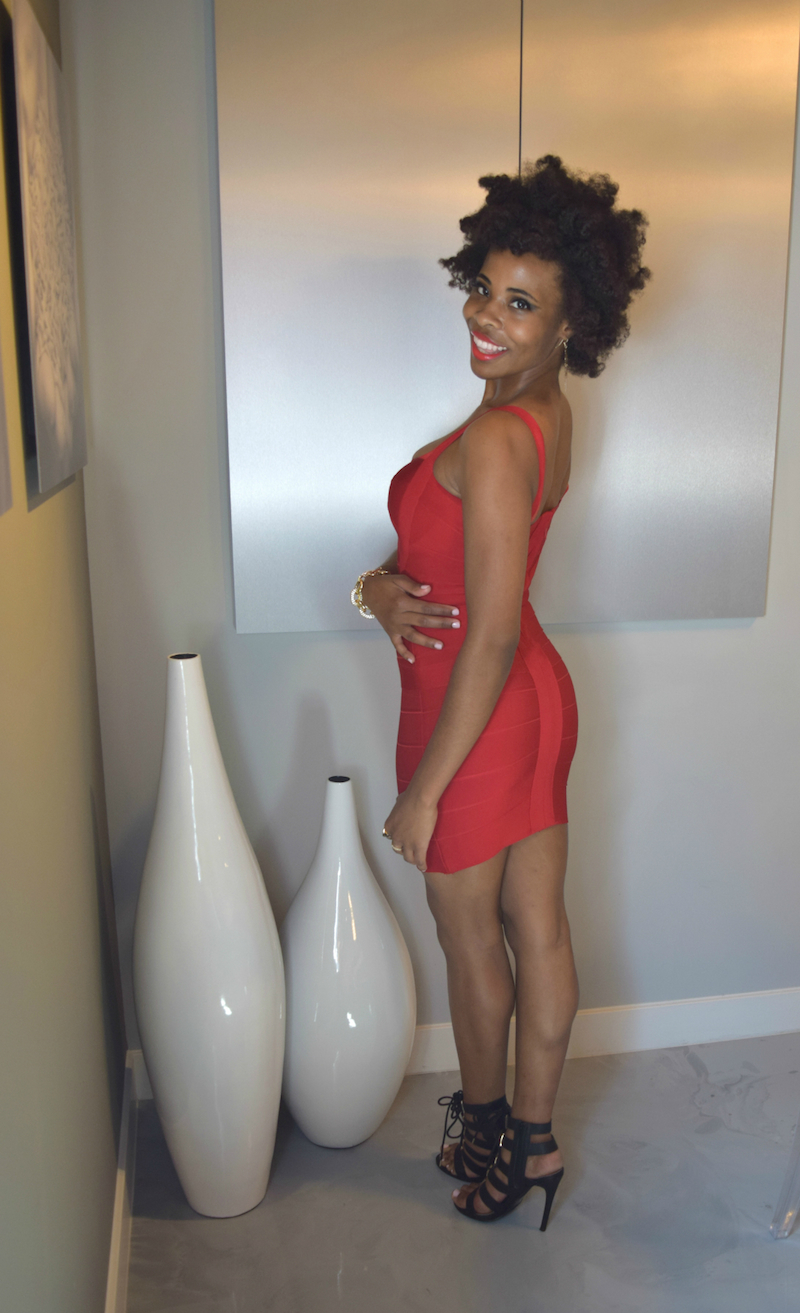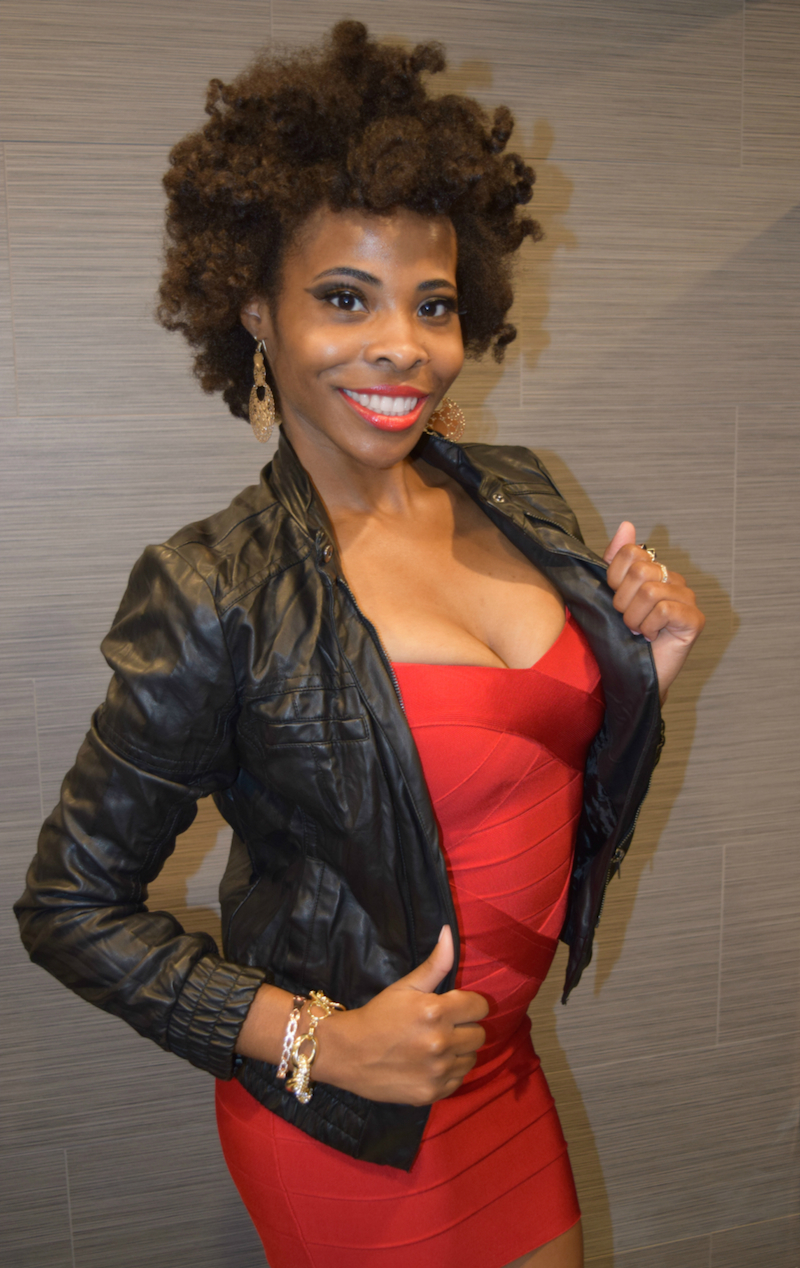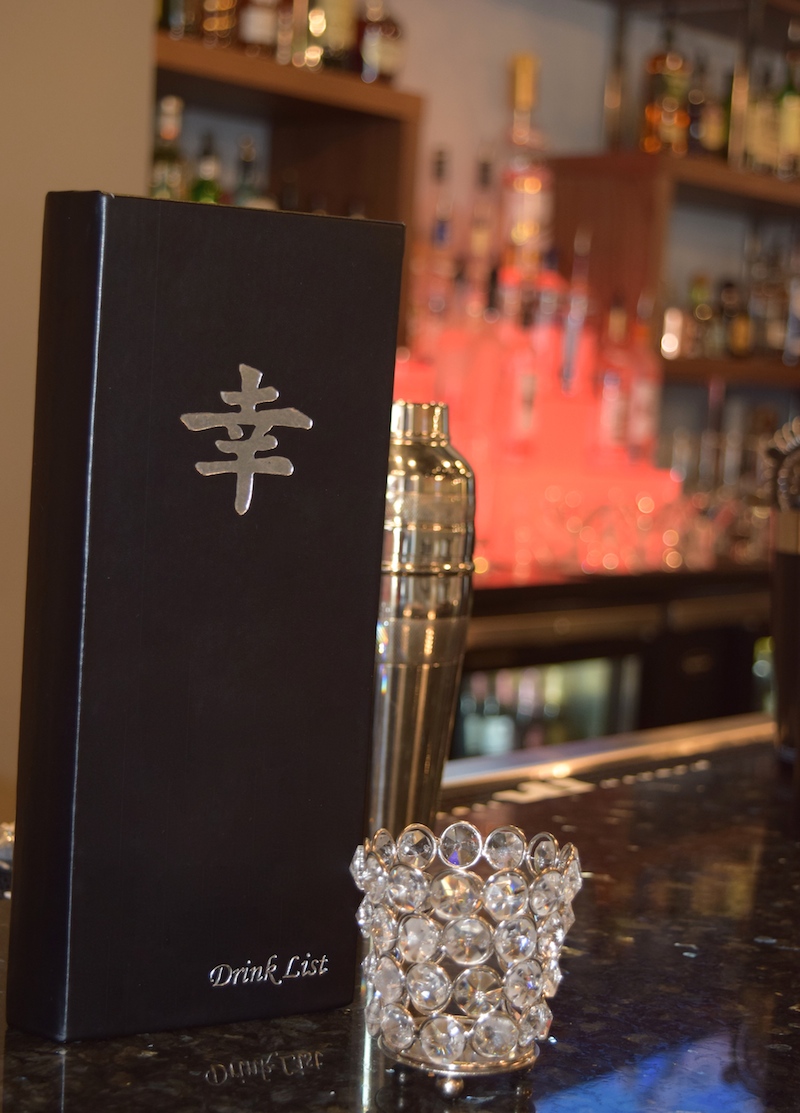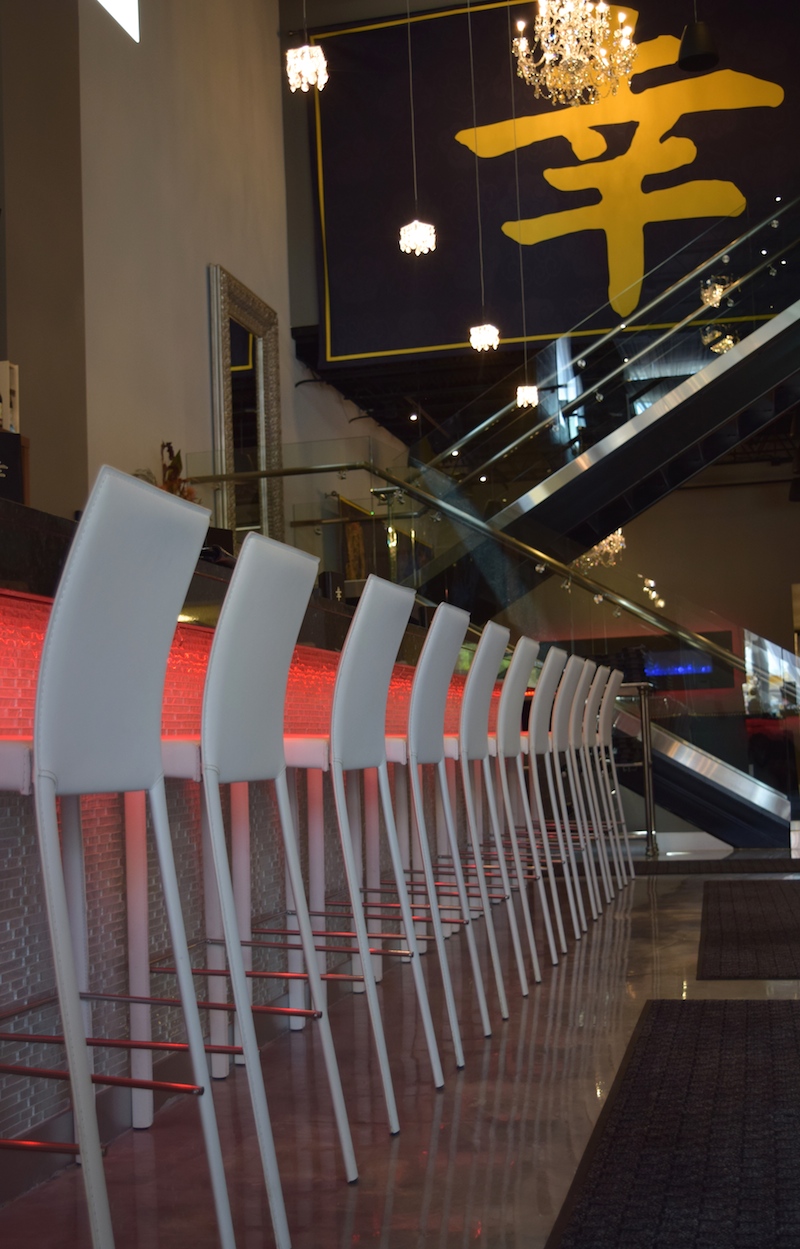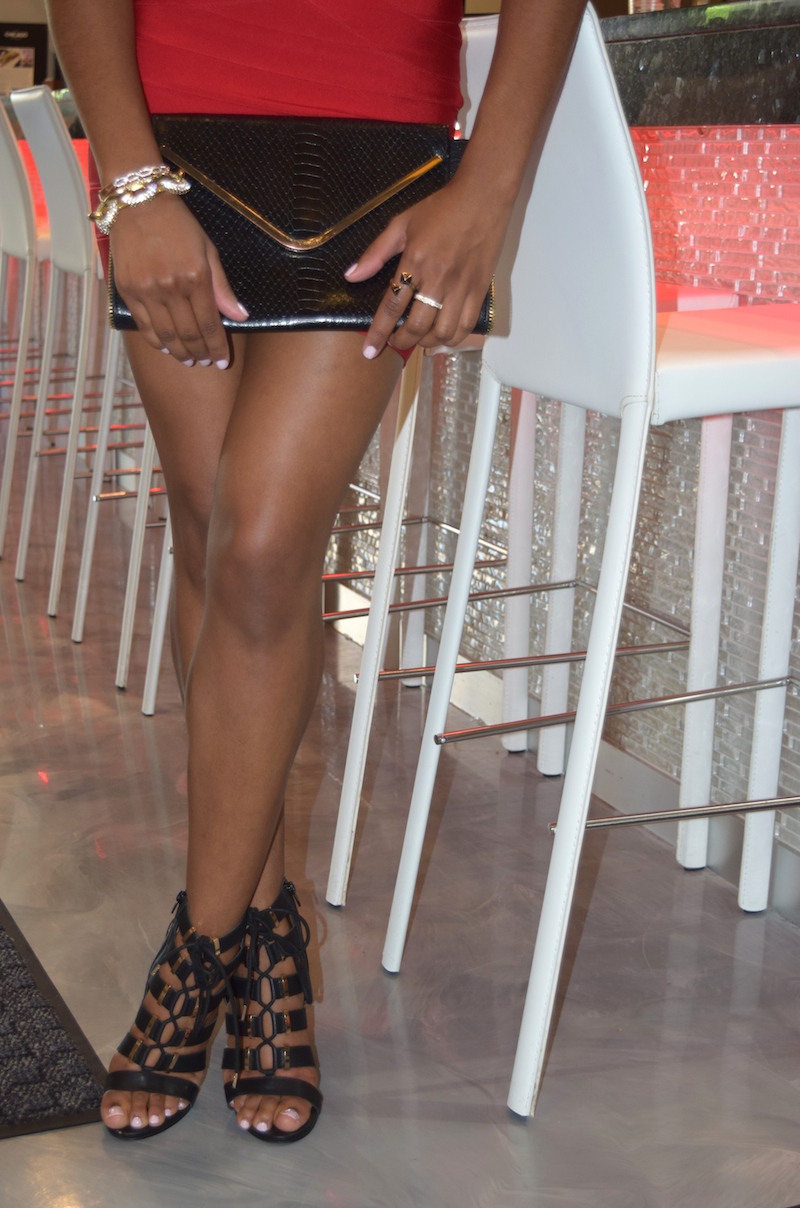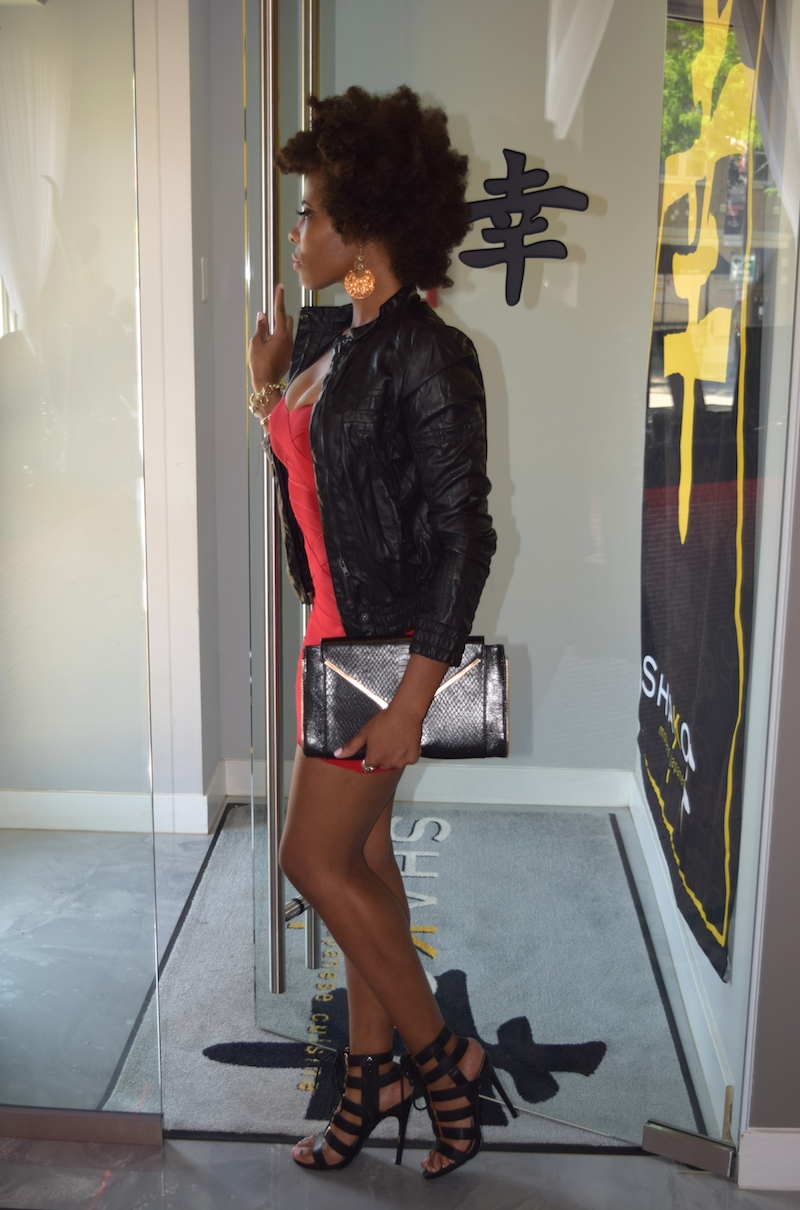 Dress: (c/o) The Kewl Shop | Moto-jacket (similar) | Lace-up Heeled Sandals | Clutch: CC, no longer available (similar) | Earrings: H&M (similar) | Black & Gold Ring: F21 (similar here & here) | Gold Octagon Ring | Rose Gold Bracelet | Gold Bracelet | Nail Polish Color: Essie "Minimalistic" | Lipstick: Revlon "Fire & Ice"
I had the opportunity to take these photos at a new, local restaurant called Shakou. A huge thanks to the management at Shakou for letting me occupy the space. Shakou boasts modern Japanese cuisine, featuring dishes ranging from seafood to steak, in a sophisticated and trendy atmosphere.
What do you think about this dress? Are you a fan of little red dresses? Have you tried a bandage dress before?
Check out the collection of bandage dresses at The Kewl Shop. Use the code ALLTHECUTE15 to save 15% off of your entire purchase!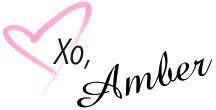 Click below to check out The Kewl Shop:


I was not compensated for this post, however I did receive an item to review. All opinions are my own and not influenced in any way.