HELLO AUGUST
August already… wow… this summer flew by (the year, thankfully, hasn't, but summer has)! In 2 weeks Alena will be a 4th grader!!!… Back to school shopping will be a top priority this weekend. From school supplies to clothes, I plan to head to Target for Alena's back to school shopping needs. Now through August 8th Target.com has a promo running where you instantly save $10 when you spend $50 on children's apparel.
ABOUT ANNAPOLIS
As you likely read in my previous post, I went to Annapolis with the boyfriend for a long weekend trip. The fella lived in Annapolis for 5 years and he took me for visit that was really special. I got to meet a lot of people he was close to while he lived there. I heard him jam with his band. We explored the city, and ate at some incredibly tasty restaurants. It was a fun trip, and I enjoyed being able to spend the time together as a couple.
If you follow my Instagram, you may have seen some of these photos, but here's a little weekend recap, and even a little insight on what to do in Annapolis, Maryland:
THURSDAY NIGHT: We flew into Baltimore on a later flight after work. Okay, it was really late when all was said in done… so we pretty much drove from the airport to his house in Annapolis and crashed. Zzz… (sadly, I realized I'd left my camera's memory card and battery on my desk at home… so all I used for photos was my phone!)
FRIDAY: We woke up and went for breakfast at this place in downtown Annapolis called Iron Rooster. We started off our meal by sharing a homemade poptart. It was amazingly delicious. Iron Rooster has a very eclectic menu, and selecting a breakfast entree was tough… but I settled on the breakfast tacos, and every bite was so darn good!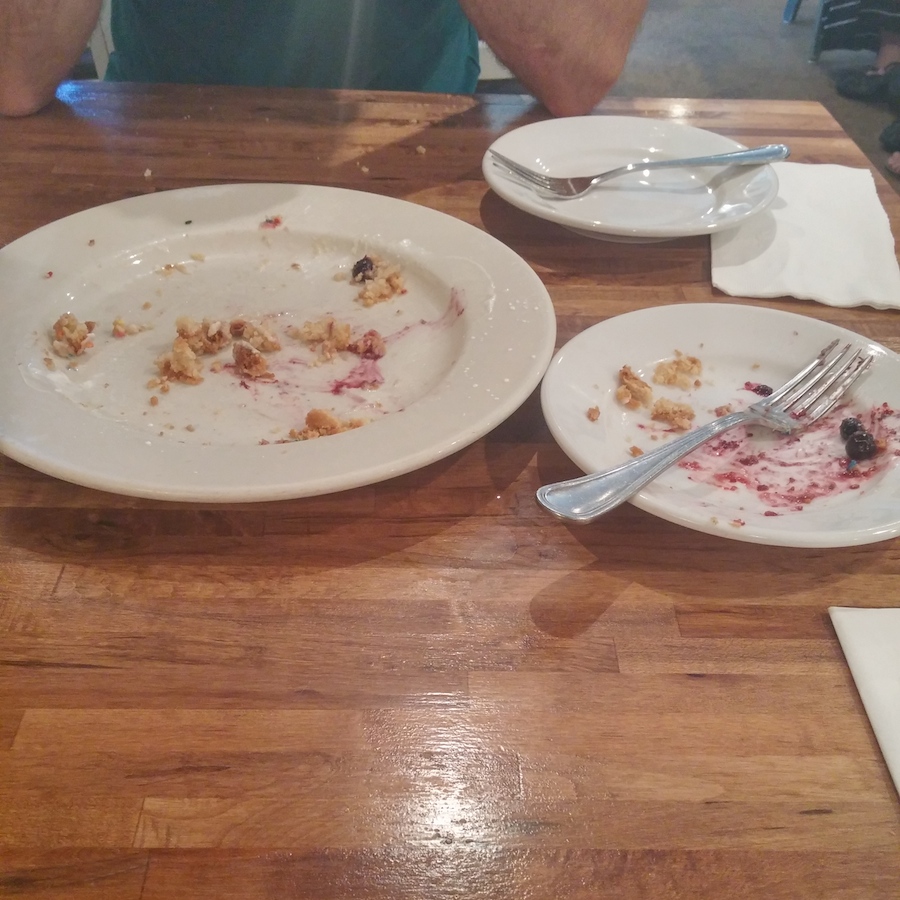 (The remains of the homemade pop tart. It looked so good, we dug right in, and I forgot to get a before photo!)
After breakfast, we wandered around downtown Annapolis a bit. There are a lot of cute shops downtown, like The Pink Crab, which is an independent seller of Lilly Pulitzer apparel and accessories. It was such a lovely little boutique…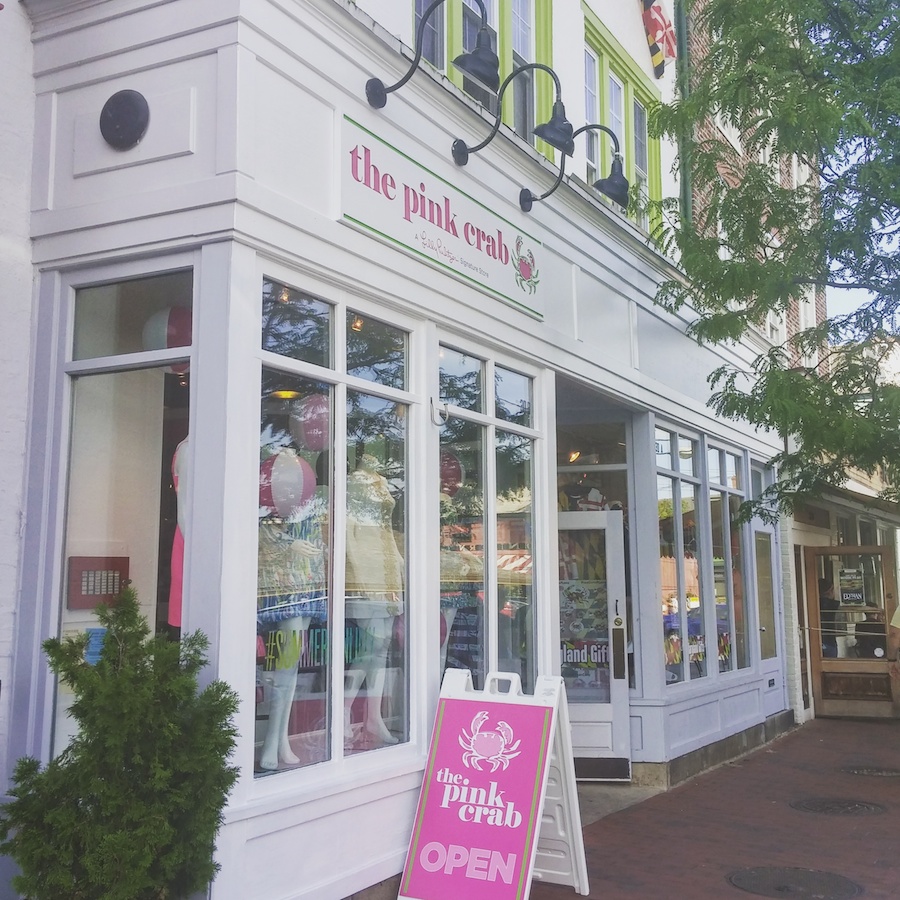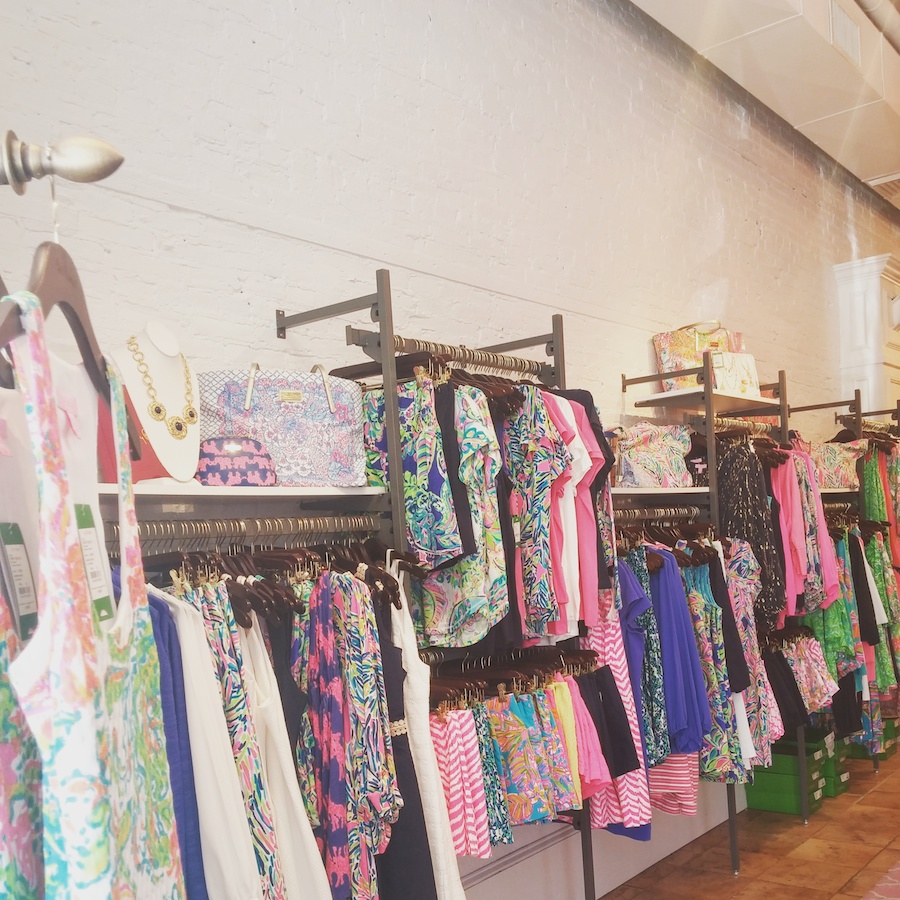 The boyfriend is very much into playing tennis, so in the afternoon he linked up with a friend and they played a match. I "watched" (actually, I took a little snooze outside under the generous shade of a tree. The weather was hot, but I like being warm when I sleep, so I dozed right off).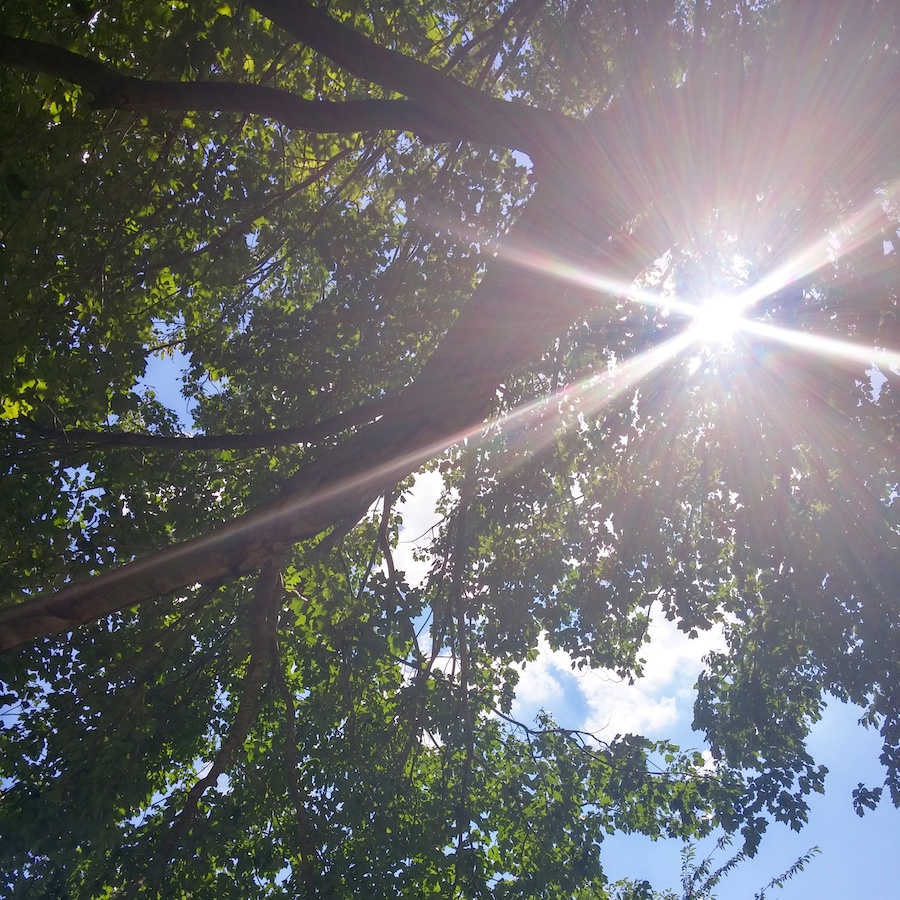 (The tree I napped under in Annapolis… the city is full of trees. Everywhere I turned there was lush greenery, so beautiful!)
FRIDAY NIGHT: Kai's band mates came over and they had a jam session. It was awesome relaxing with some wine and, for my first time, getting to listen to them rock out. After their jam session, we all went to a rooftop bar in downtown Annapolis called Metropolitan. Aside from drinks, I ordered creme brulee for dessert. Can you say delicious!?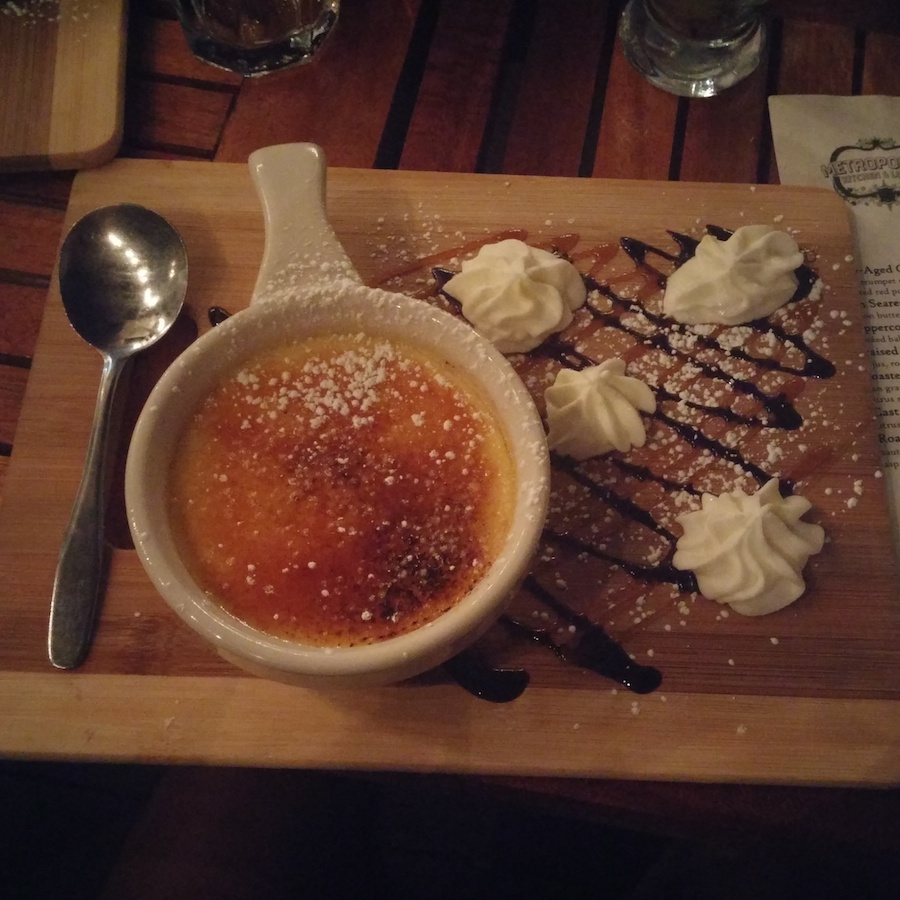 SATURDAY: We headed to downtown Baltimore for the early part of the day. We went to this area of downtown called Fells Point. Fells Point is a cool area packed with shops, restaurants, and bars. We had lunch at a place called Anastasia.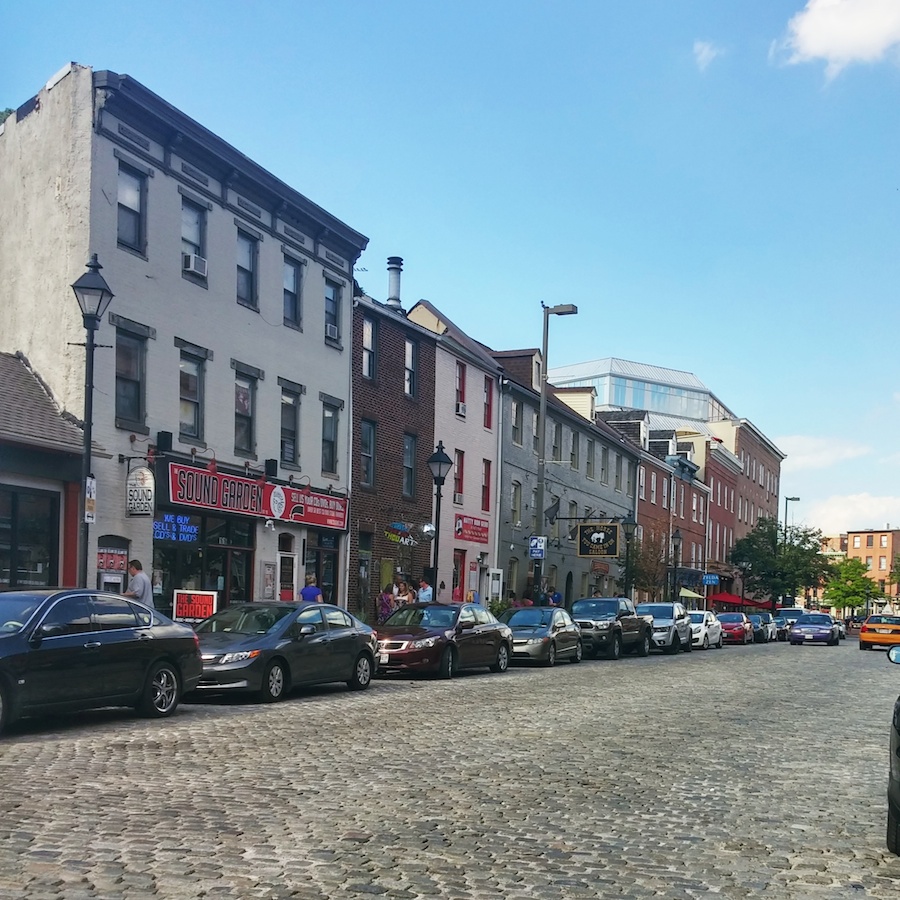 (Street view of Fells Point in downtown Baltimore)
After leaving Baltimore, we headed back to Kai's house where he took me out on his motorcycle for a ride along the Chesapeake Bay. The sun was just starting to set and it was beautiful out!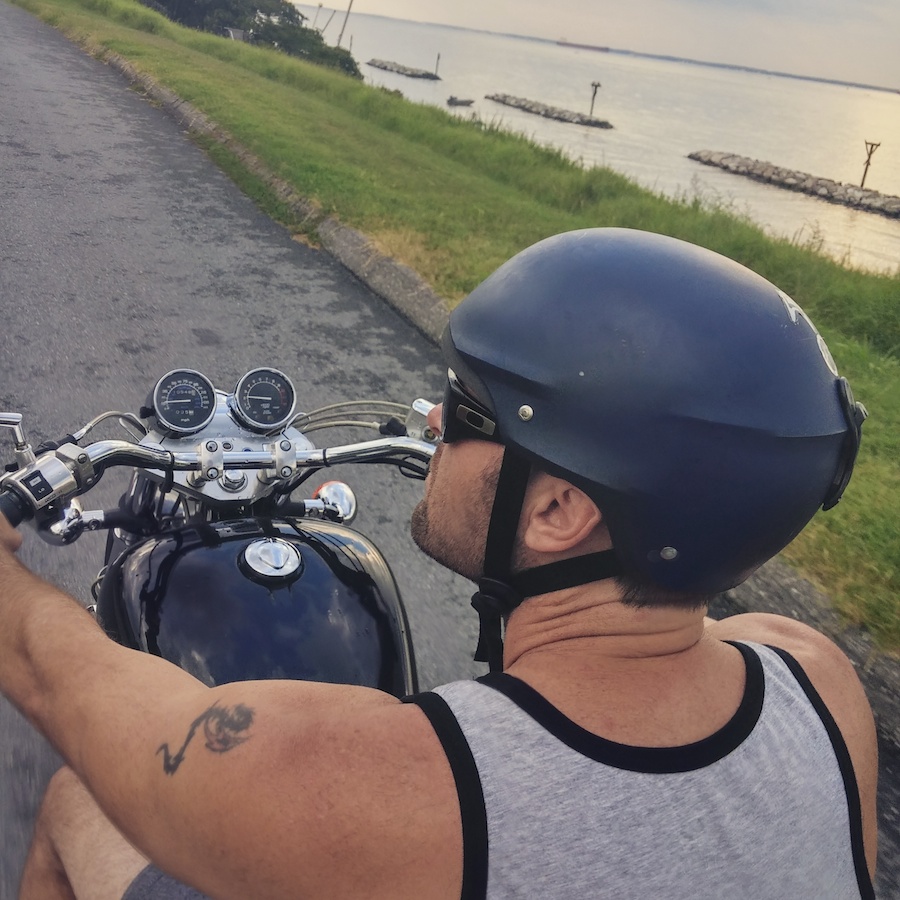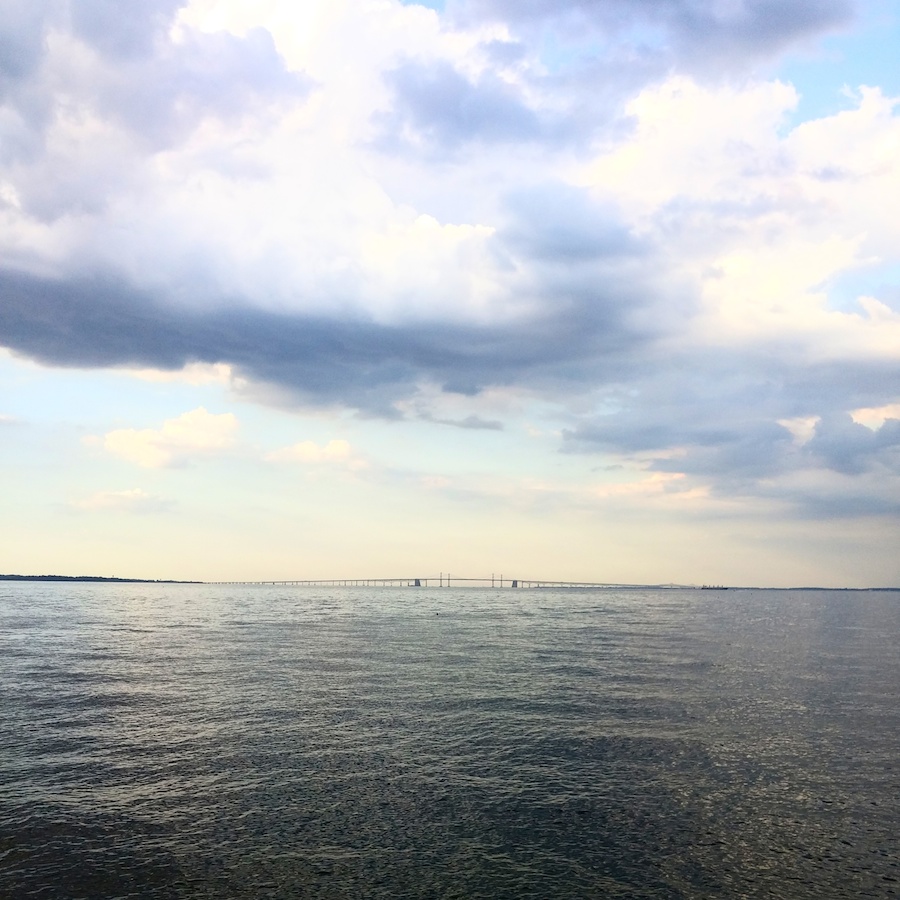 (See the bridge in the distance? That's the Chesapeake Bay Bridge, one of Kai's engineer projects involved work on this bridge when he lived in Annapolis. I could tell he was very proud, and I thought it was very sweet, and I was proud of him, too!)
SATURDAY NIGHT: Saturday night was spent out in downtown Annapolis. We went to a bunch of places! For dinner, we ate at Level. Level is a tapas style restaurant. They serve small plates of American food and specially crafted cocktails. I highly recommend the beef sliders and the honey glazed chicken with potatoes. So delicious!
After dinner, we met a buddy of Kai's at a bourbon bar called Dry 85. Upon arrival, I was handed a glass of bourbon over a ball of ice ordered by Kai's buddy. I took the most minuscule sip, and about hit the roof. I'm definitely a sweet wine and cocktail drinking kind of girl, and I could not handle the bourbon on its own… so the bartender worked his magic and gave me a more tolerable drink made with bourbon.
After Dry 85, Kai and I headed to a wine spot called Red, Red Wine Bar. We ordered a couple of glasses of wine and some chocolate cake. This was a very cool spot, and we were able to relax, sip our wine, and enjoy each other's company and conversation. After the wine place, we ended the evening at, again, Metropolitan. Saturday night was so much fun and I got a good taste of the nightlife in Annapolis.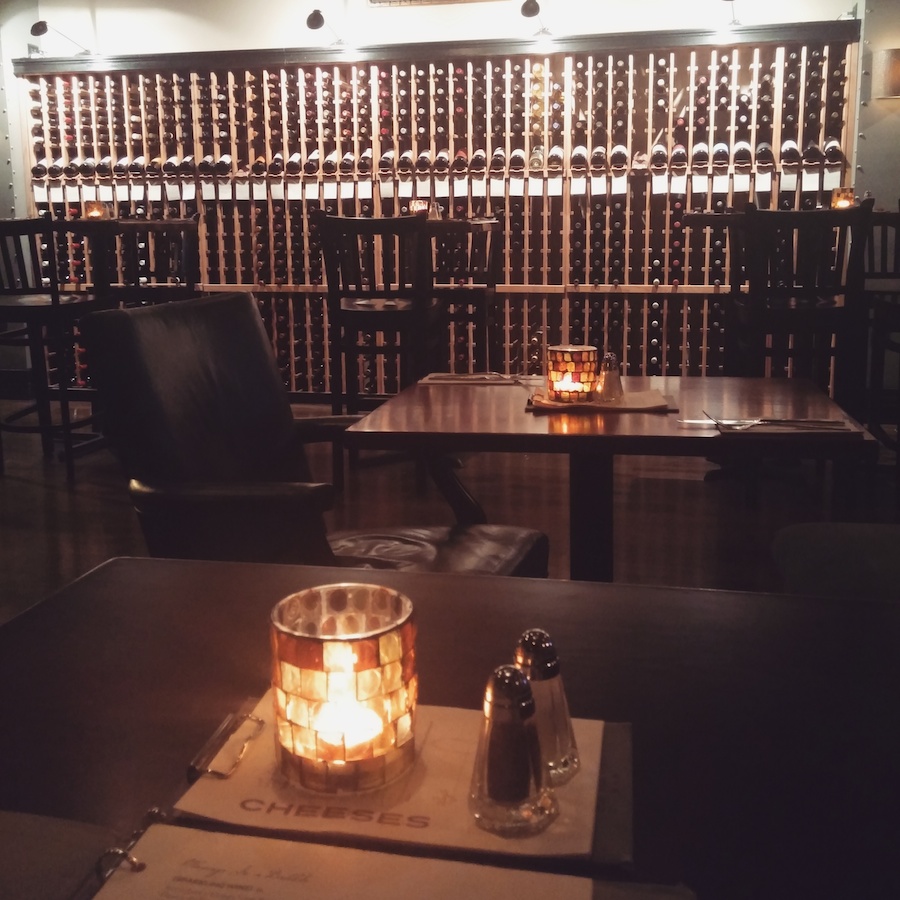 (Red Red Wine Bar)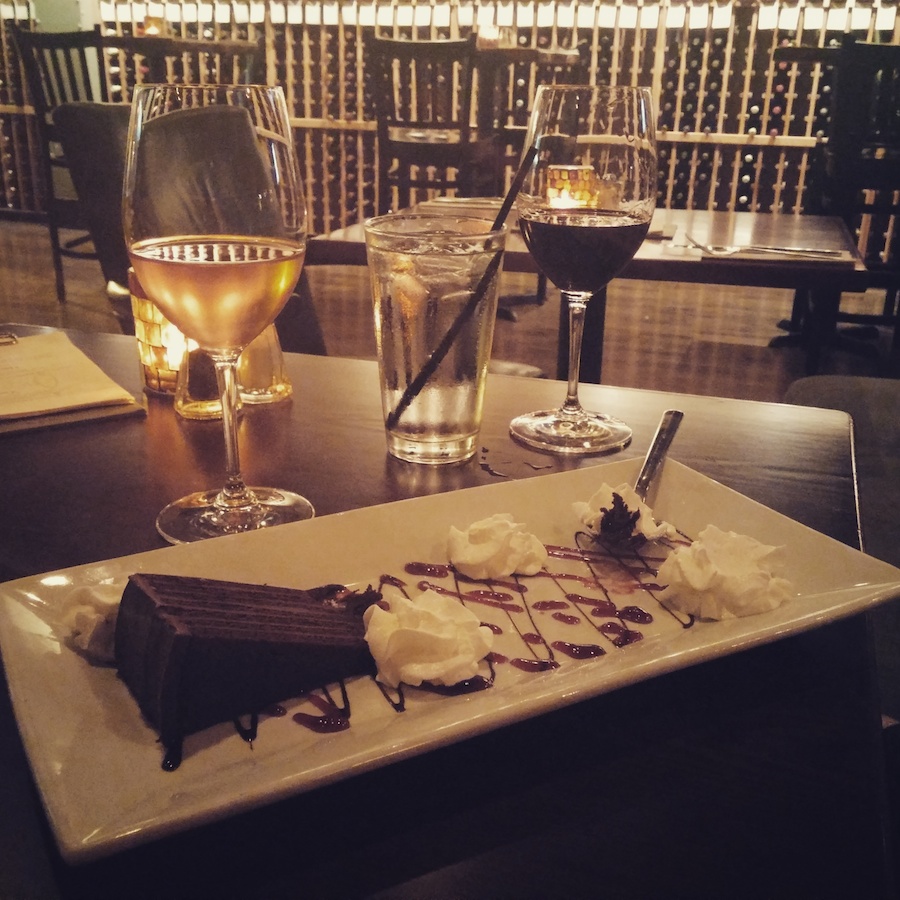 (Dessert at Red Red Wine Bar!)
SUNDAY: Our last day in Annapolis. I was sad that the trip was coming to an end, but we spent the day getting in last minute touches of exploration and touristy stuff, for me. We had breakfast at Main Ingredient. I ordered the cinnamon french toast with banana, it was absolutely delicious!
Sunday afternoon, we wandered around by the water and got some ice cream at Annapolis Ice Cream Company. Their ice cream is made on site. I ordered a scoop of strawberry and a scoop of sweet cream, and it was easily one of the best ice cream places I've ever tried.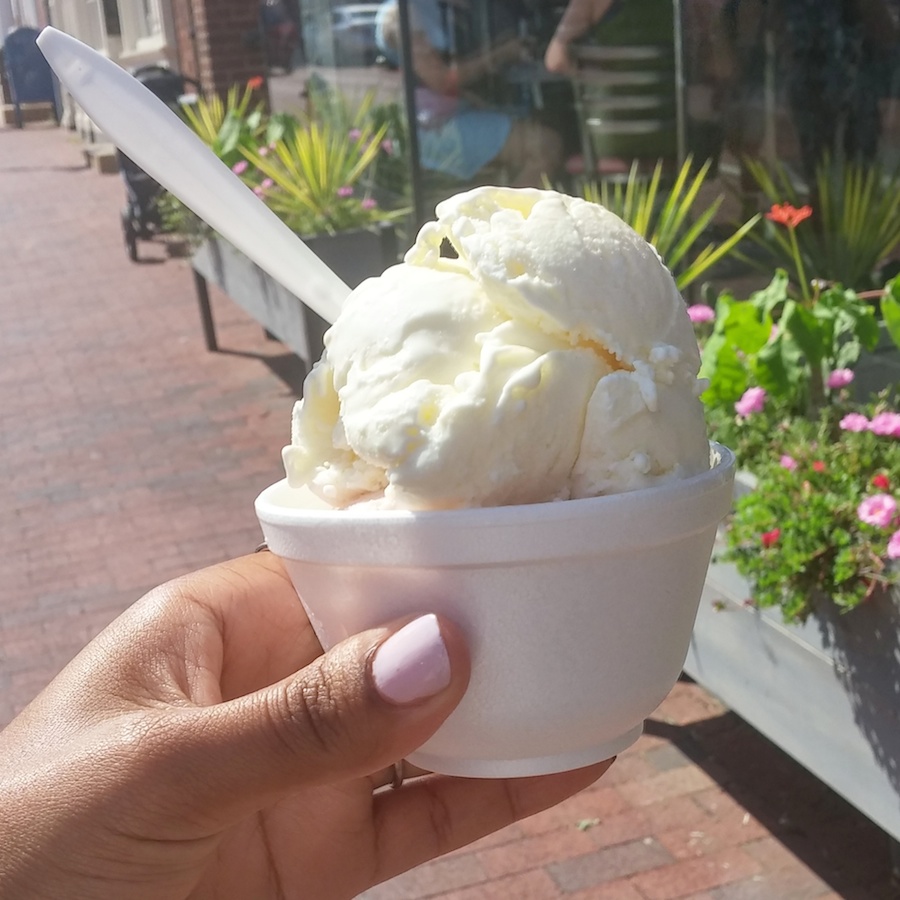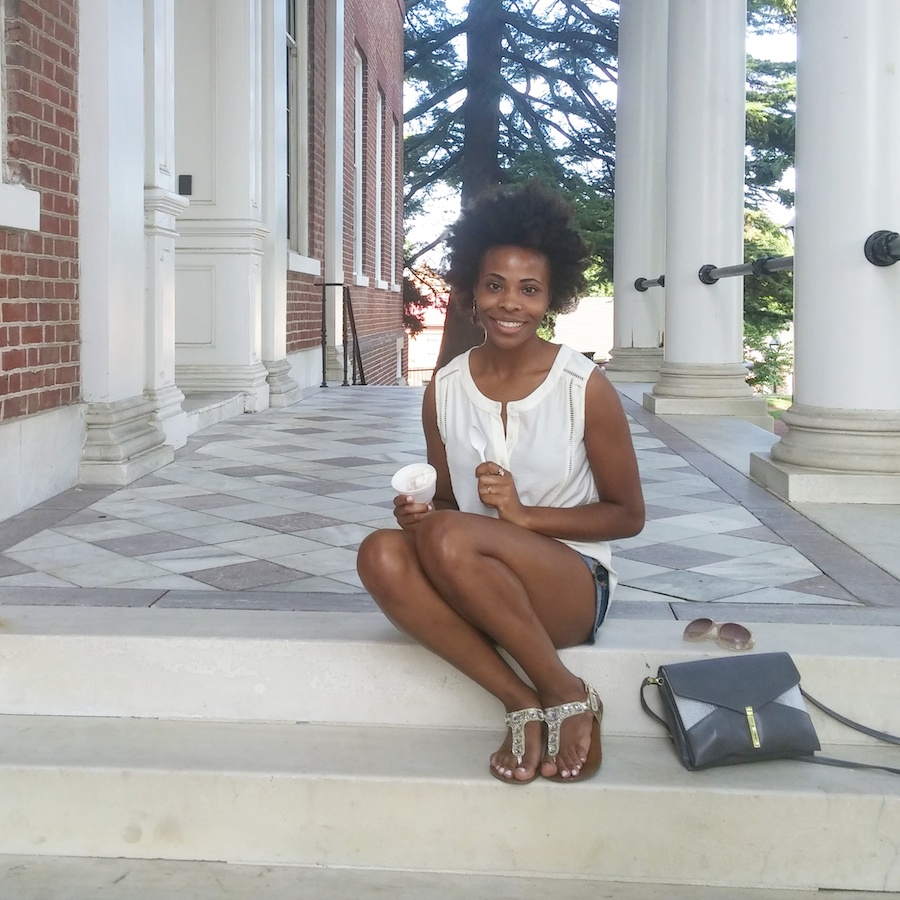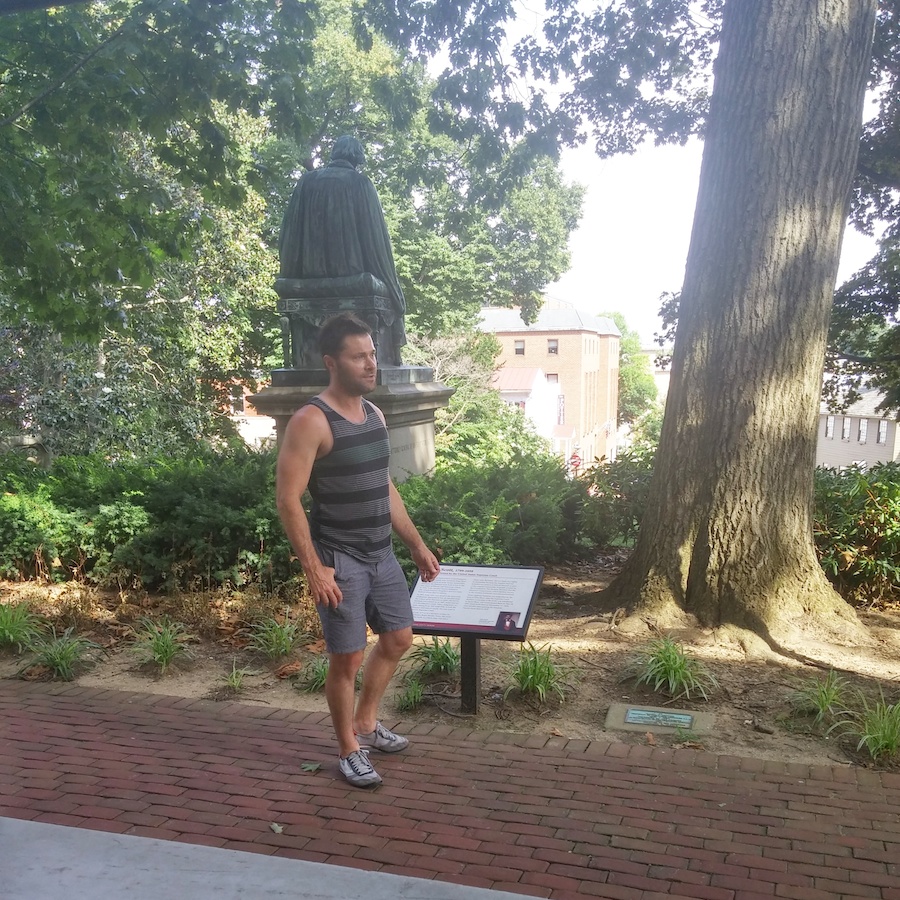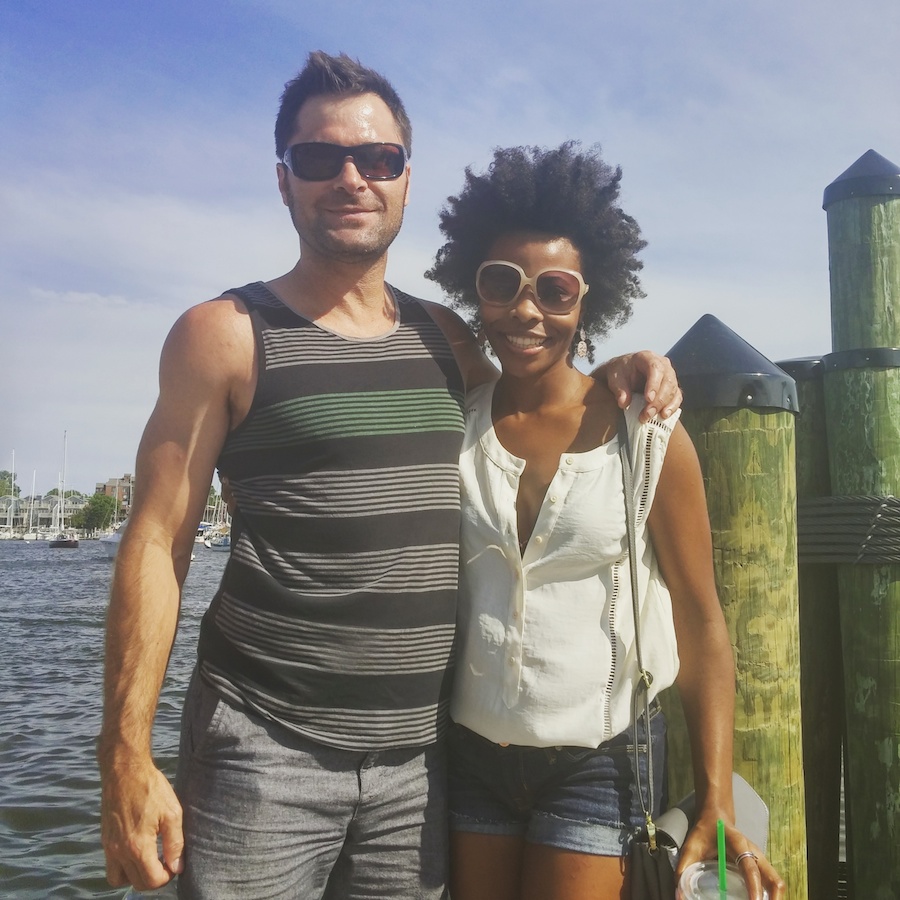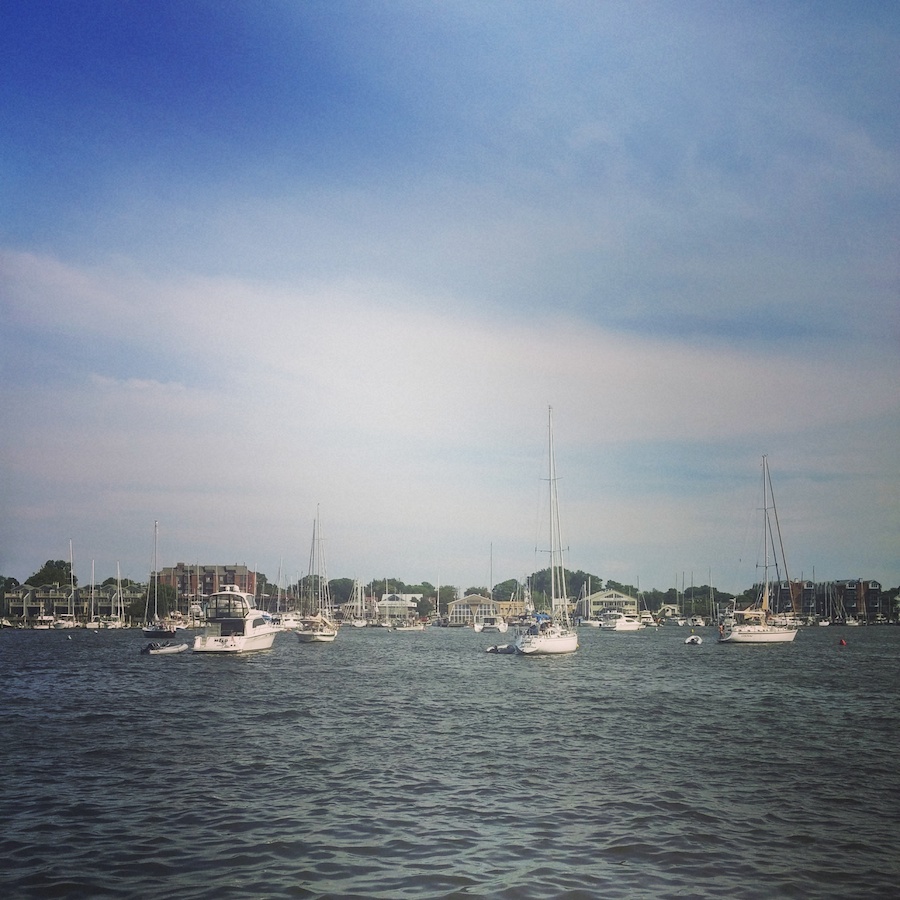 So that's the recap of my trip to Annapolis… Have you ever been there? Can you believe we're in August? What are some fun things you plan to do before summer ends?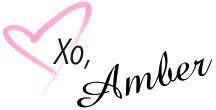 This post contains affiliate links and is sponsored by Target.