Monday. Monday. Monday. We meet again. Over the weekend, Mike and I finally got around to do something we've been talking about for a while…
On Saturday, we looked at model homes. We love texting each other links to view homes on the Realtor app, and there have been some neighborhoods we wanted to check out in person and actually see the homes. If you read the beginning of this post, you'd know one of my goals for down into 2016 includes purchasing a home, so I'm liking looking at homes for their layout, pricing, and neighborhood.
We saw some beautiful homes. I fell in love with various aspects of all of them. I pin lots of home decor/layout ideas on my Pinterest. It has been a great source of inspiration, because now, when I look at homes, I know exactly what would make me happy. I love windows. I want an open floor plan kitchen/living/dining with lots of windows. I also want windows galore upstairs in the master/guest bedrooms and bathrooms. There are other little touches that I think about, but having lots of natural lights makes me happy and an open and airy home feels so breathable. I should share some images of my favorite home styling pins some day soon…
Aside from determining the layout of what I would want in a home, while touring model homes, I enjoy looking at the home decor! This weekend, I loved just about everything I saw, but to capture everything was ridiculous, so I took photos of decor ideas that I really, really liked, and wanted to remember. I shared small snippets of the photos on my Instagram, but wanted to go into detail with bigger photos on here…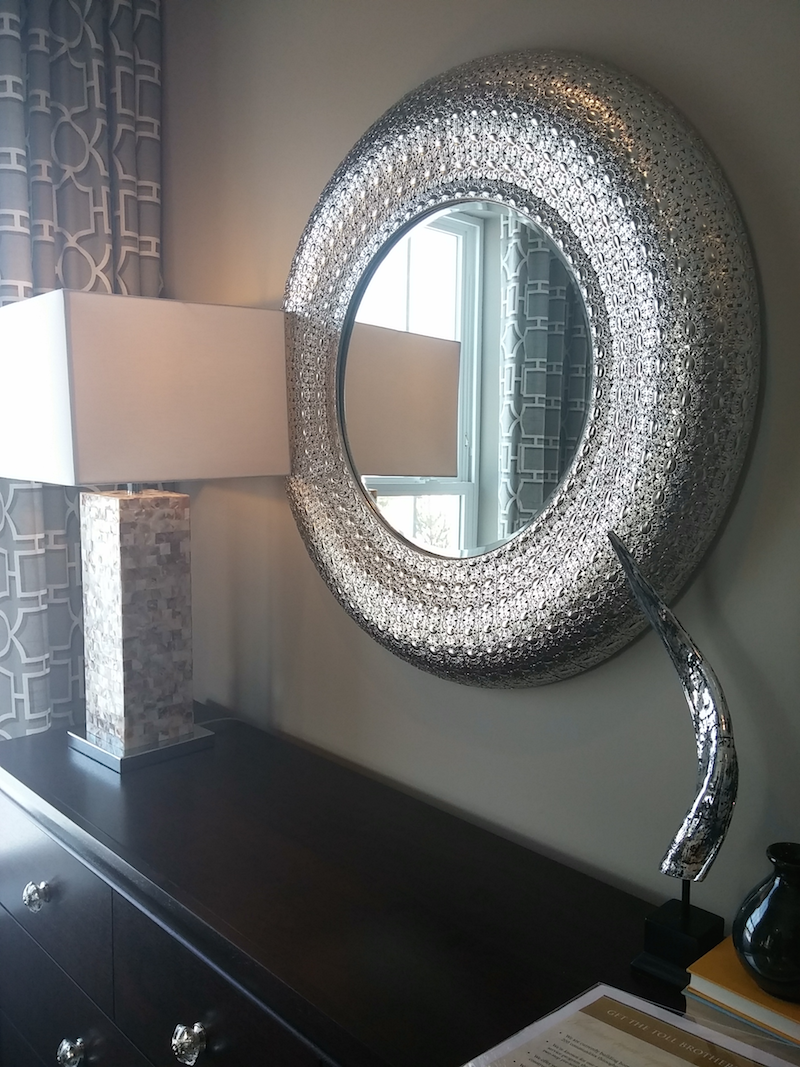 This mirror was in a guest bedroom, and I found it stunningly gorgeous!
A nice statement mirror can really make a space, and the elegant design
throughout this silver rimmed mirror made me go gaga.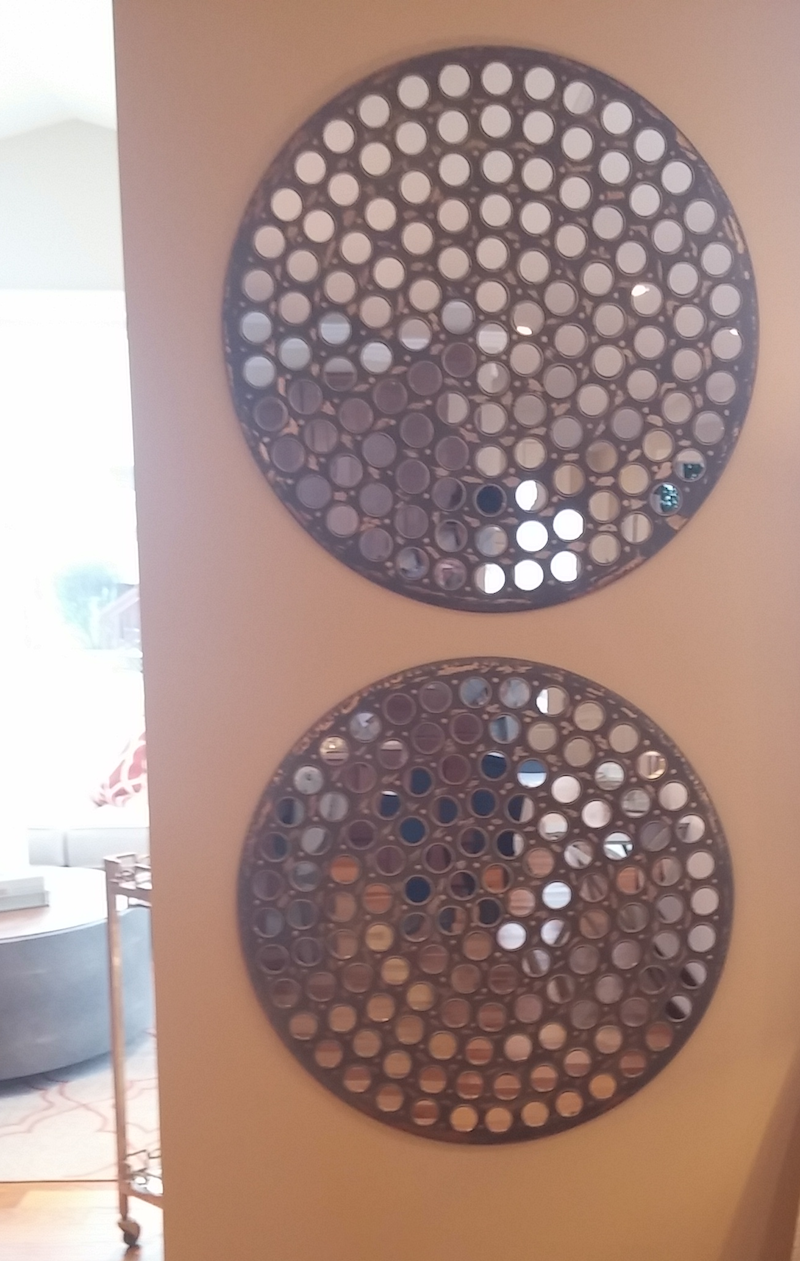 These were two mirrors resting gracefully on the walls outside of the entry to a sitting room.
If you look to the left of the photo, you can see the wheels of a beautiful bar cart (which I also fell in love with!).
These mosaic accent mirrors stacked vertically caught my attention.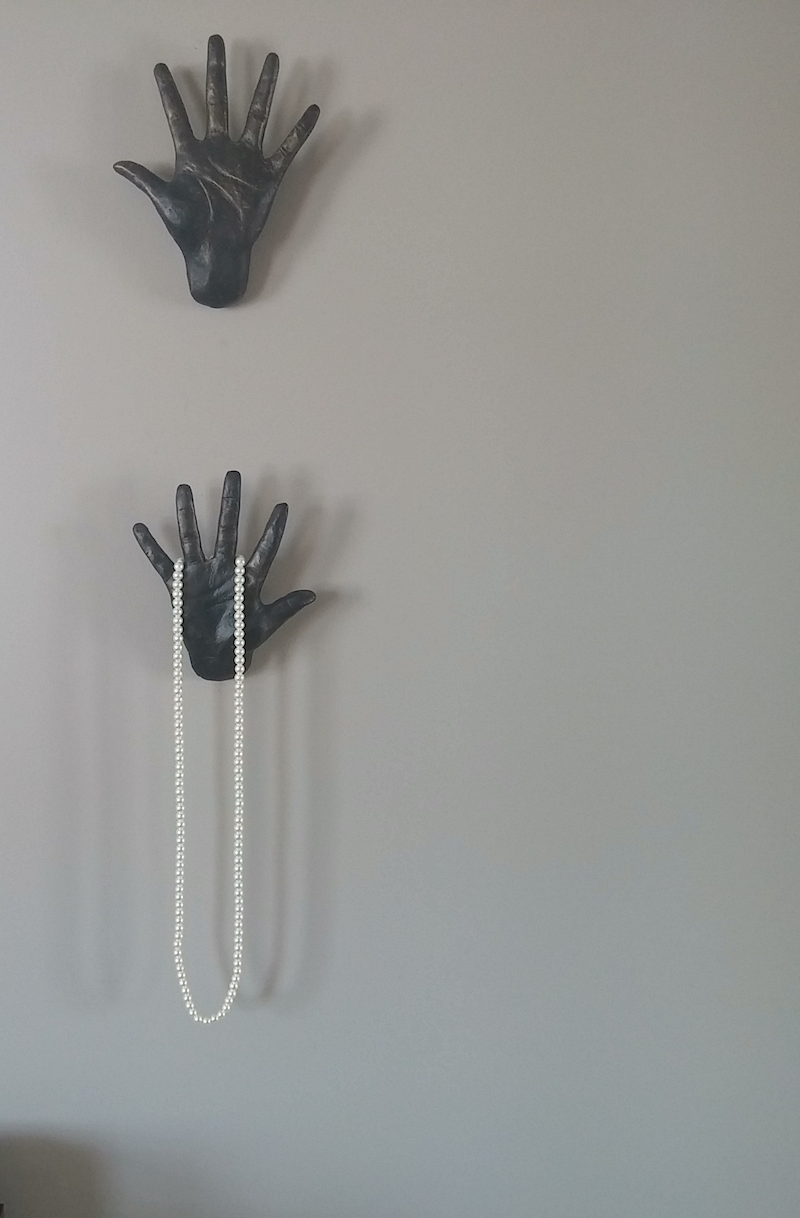 These jewelry holder hands had me cracking up, but also intrigued.
I love the idea of having these as a storage idea for smaller accessories.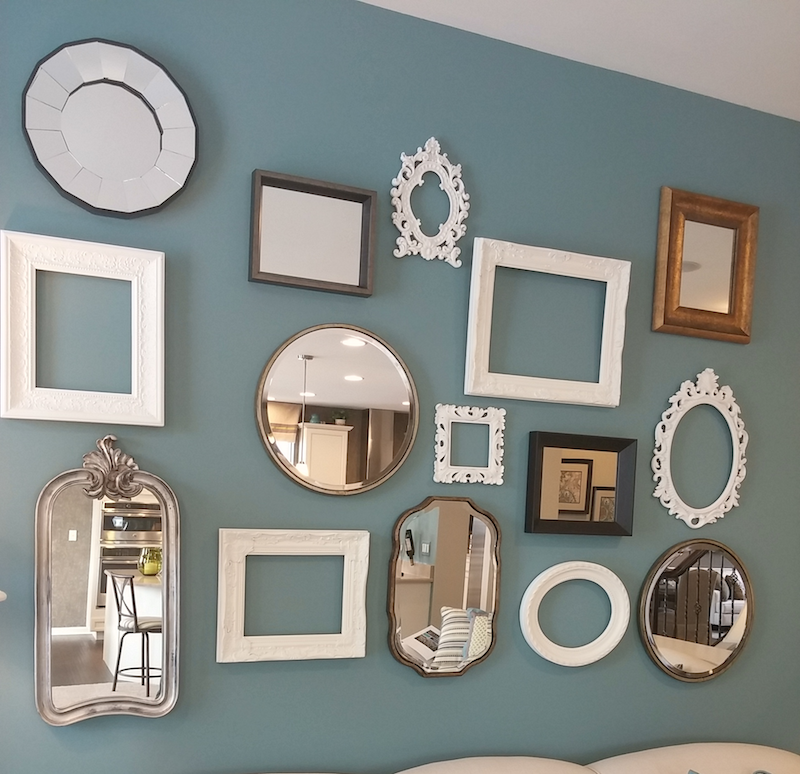 I was in the mirror mood on Saturday… I loved the styling of this mirror and picture frame gallery wall.
Seriously, how tastefully arranged is this wall?? And the mixing metals of the framing was a beautiful touch.
I'm very much into metallic scheming, so seeing some decor with silver, bronze, and gold touches was awesome!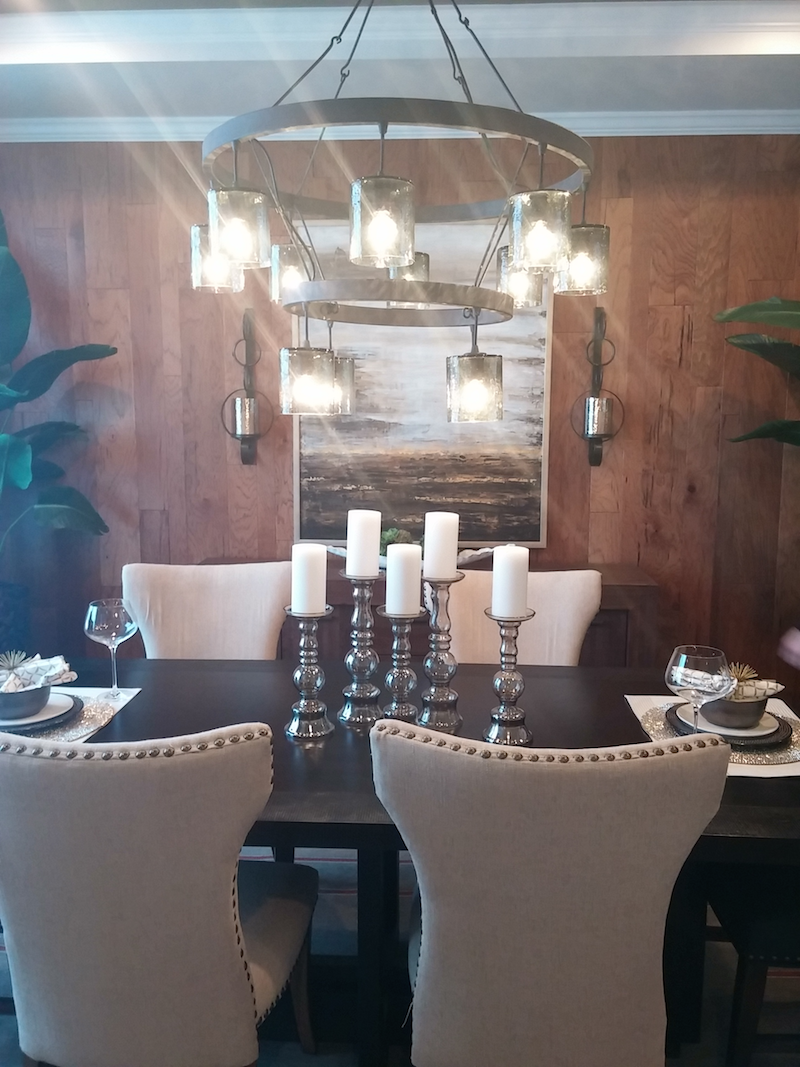 Finally, there's this dining room. I really liked little touches, like the neutrals, the chairs, even the charger-like placemats.
However, the most eye catching aspect was this unique chandelier. I think the lighting in a room is so important for mood,
but having an interest lighting centerpiece, like this chandelier, can perfectly complete a space.
My home decor tastes blend with traditional and non-traditional, and when it comes to something like a chandelier,
I like non-traditional. This chandelier, charged with its rustic glory, is inspiration for a piece I'd really want!
How was your weekend? What do you think of my home decor interests?
What are some styles you love… or don't!?
Xo,
Amber