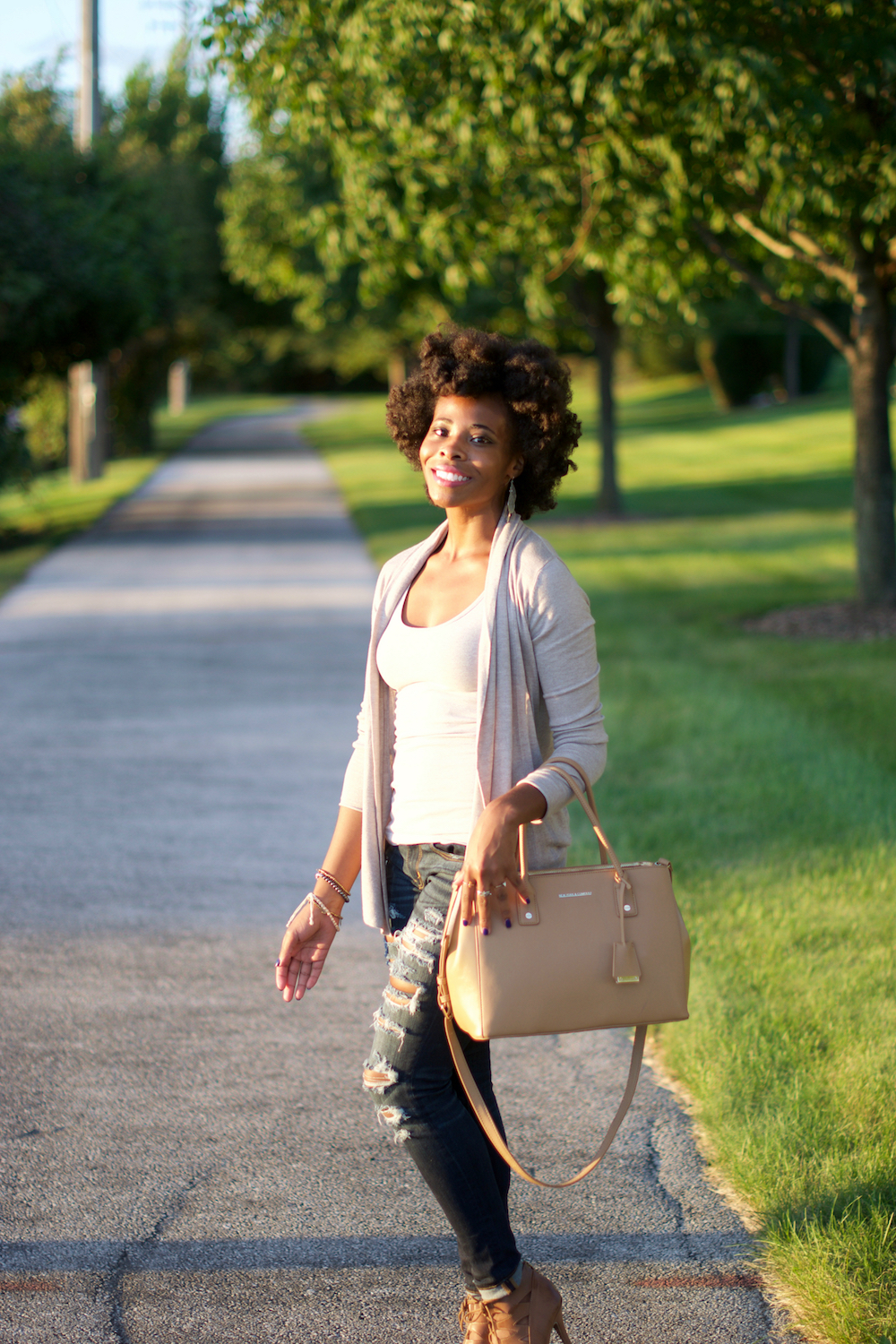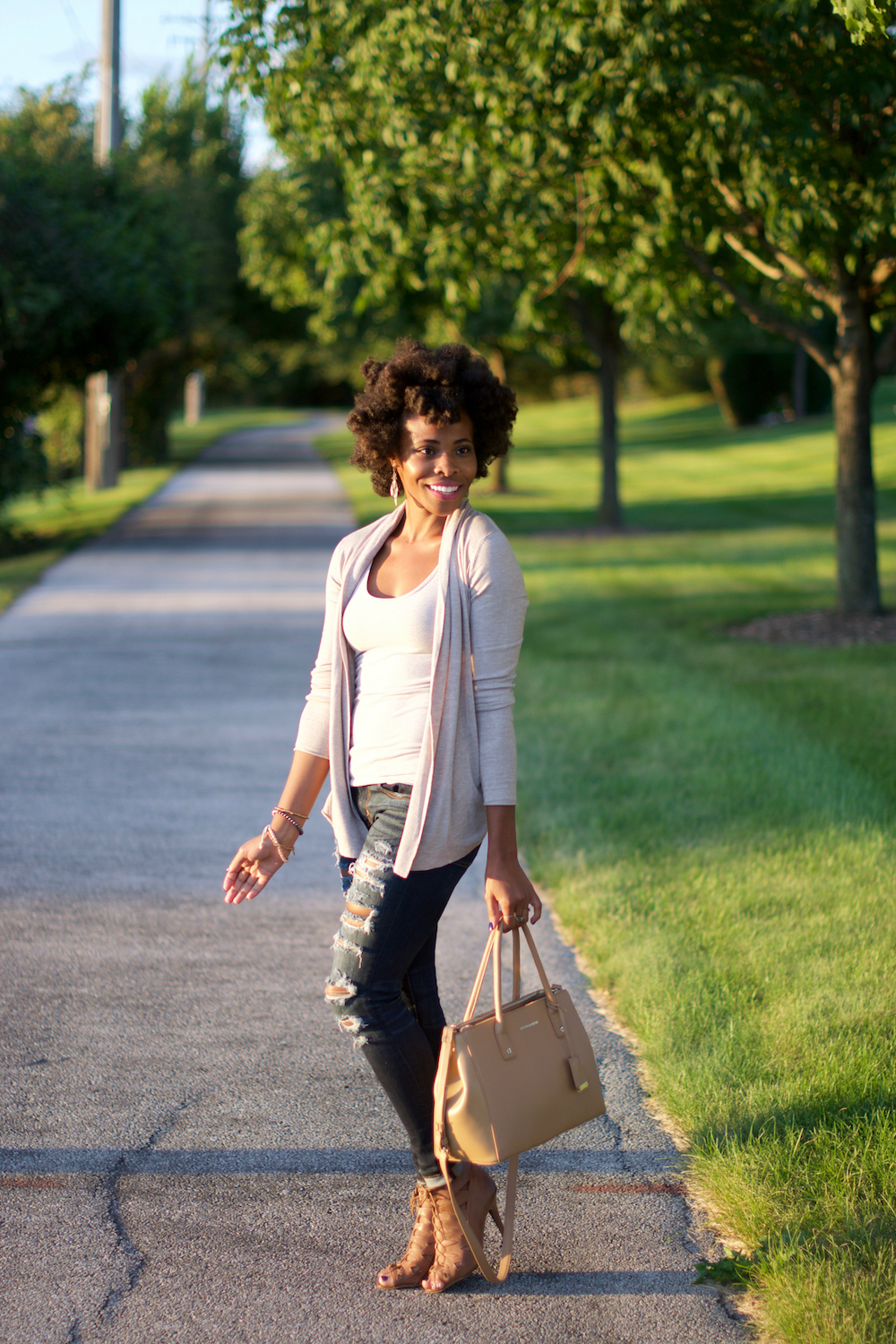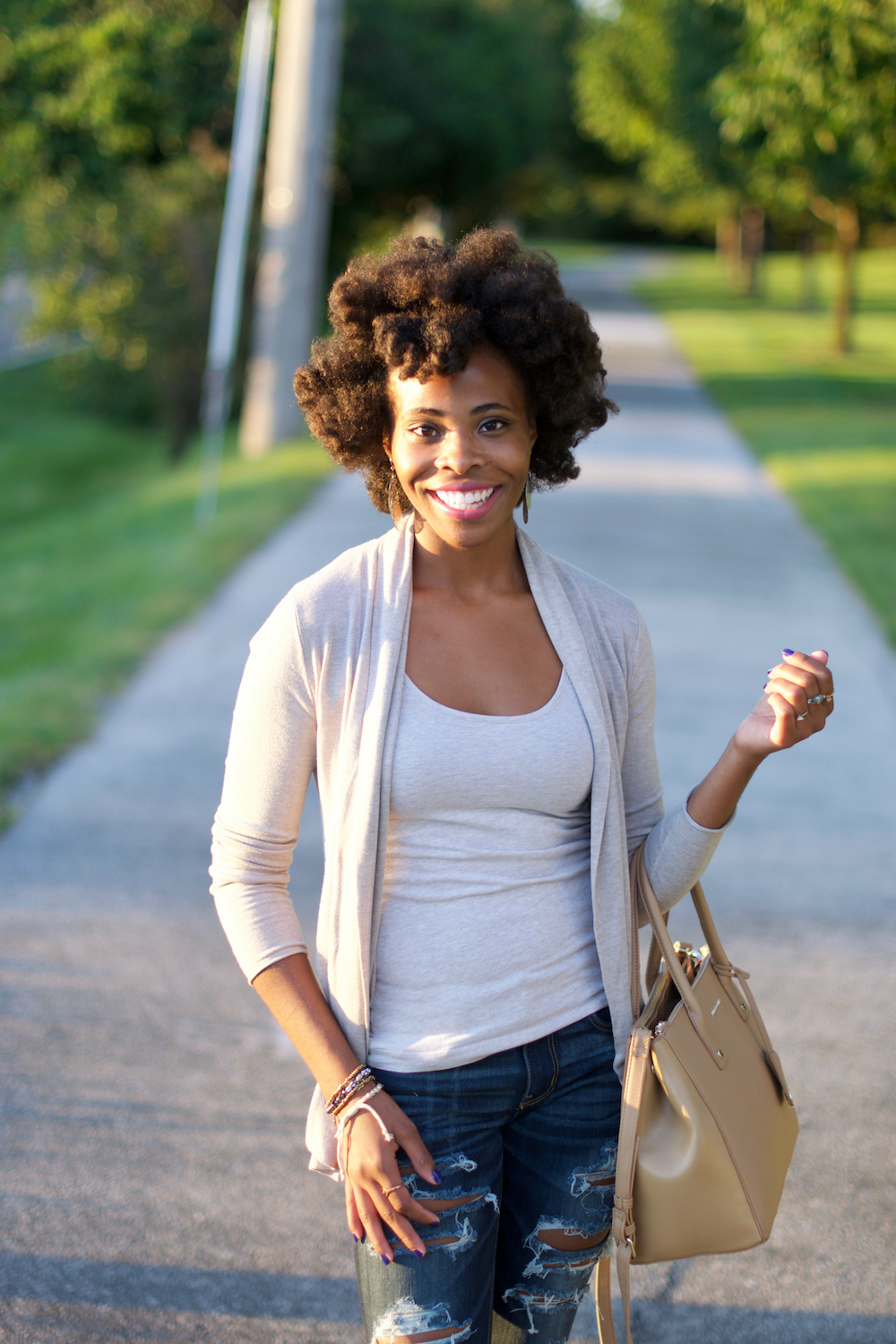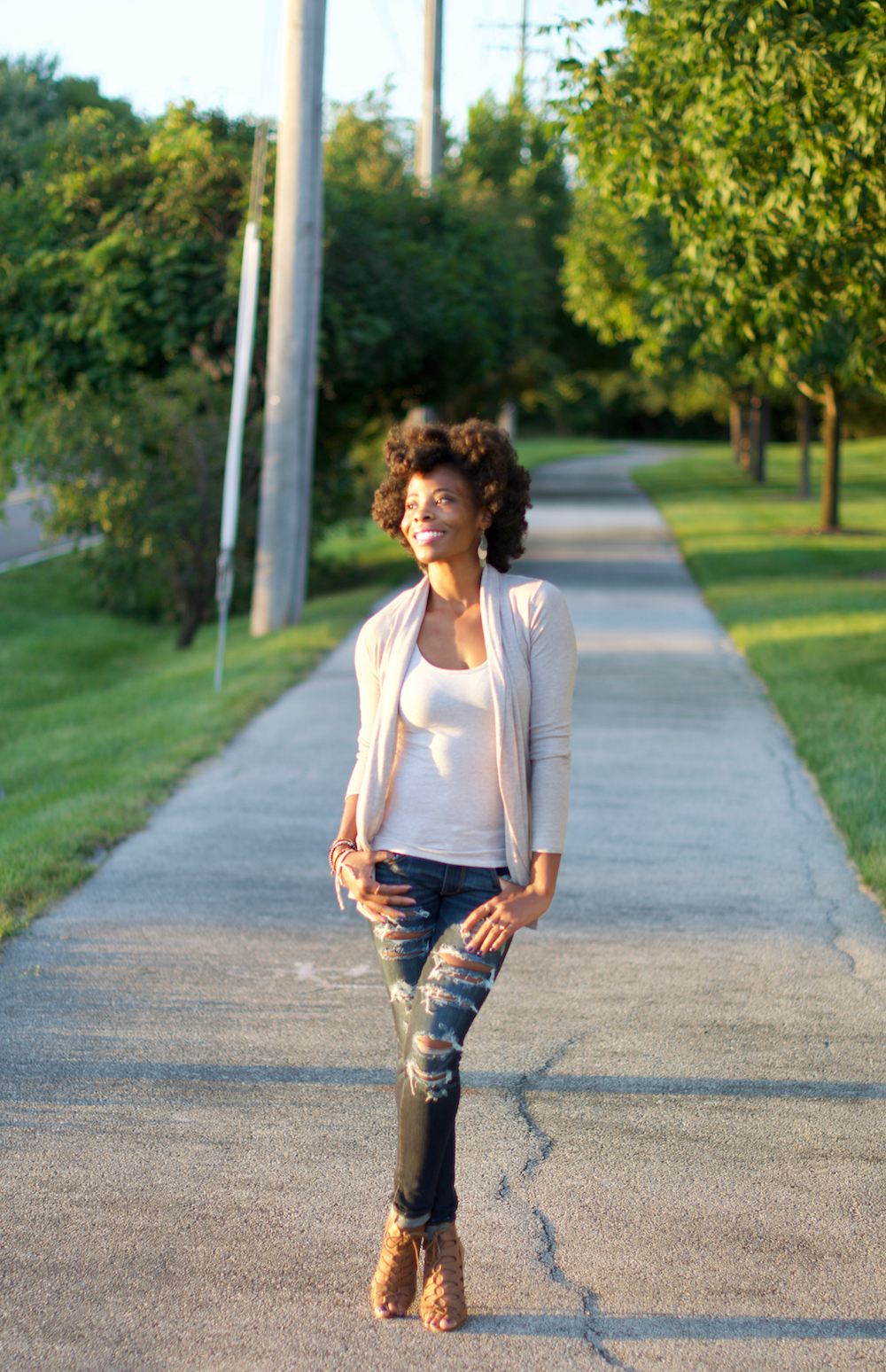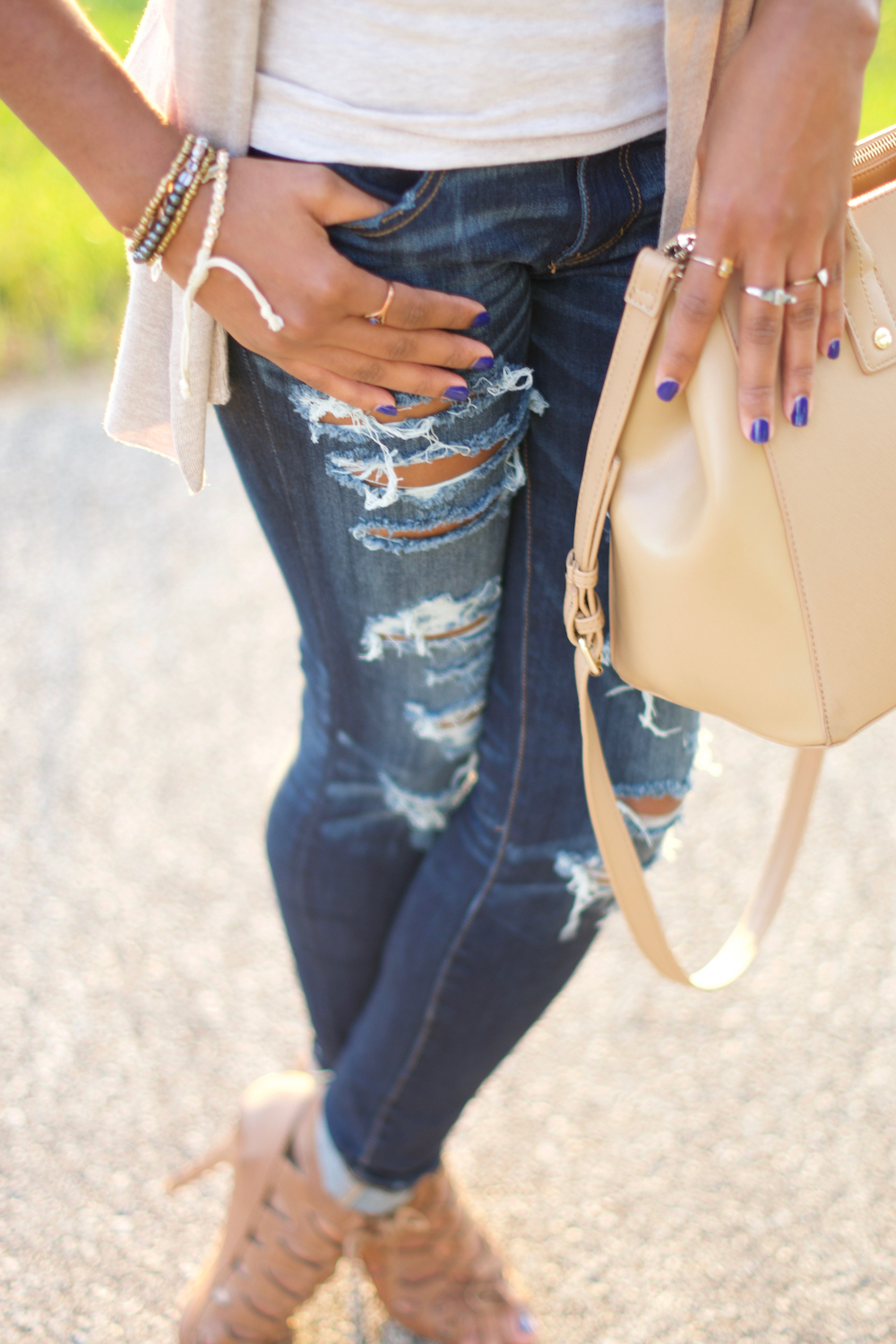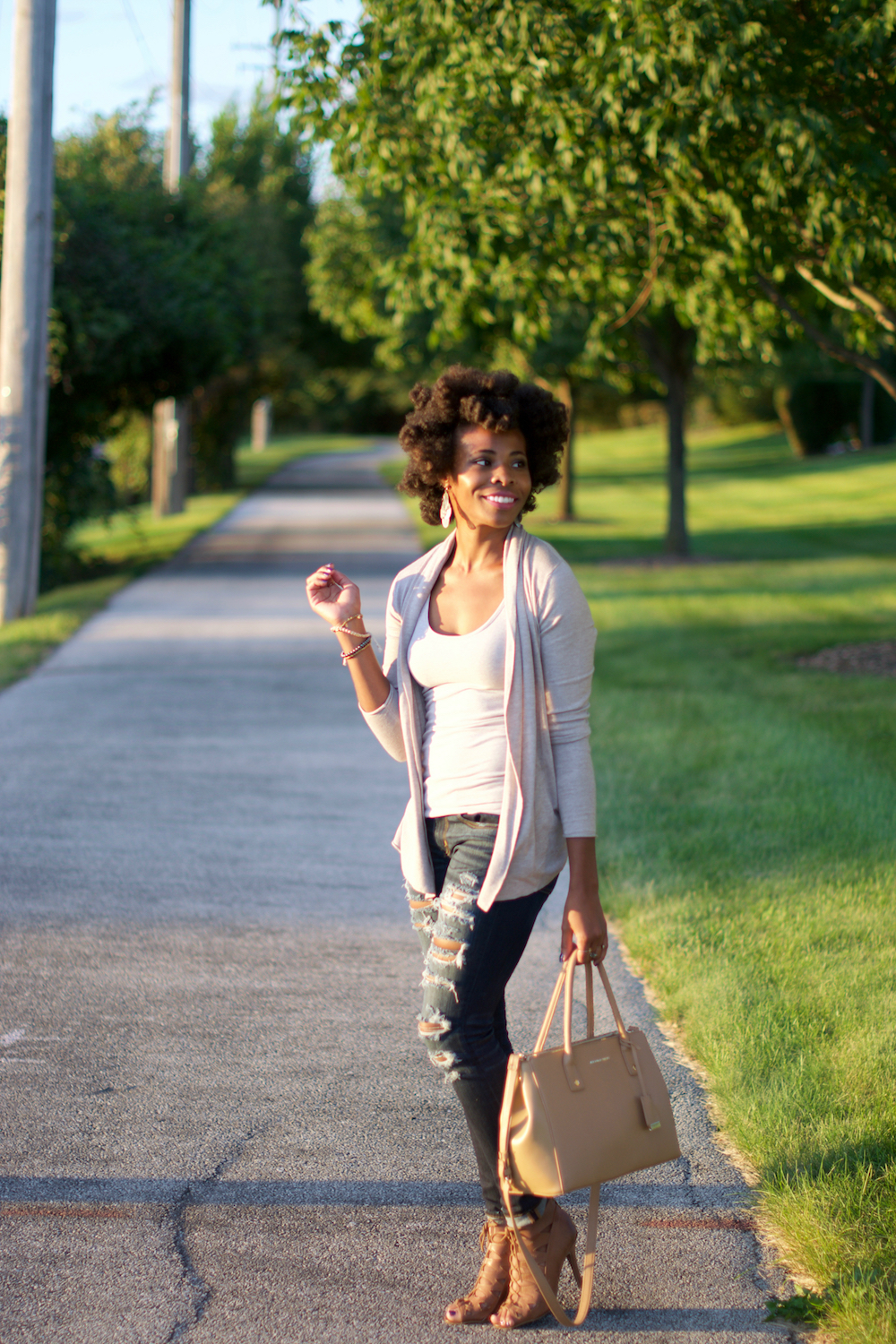 Cardigan
Tank
Denim Skinnys
Booties (sold out, similar)
Satchel
Nail polish – OPI: Eurso Euro
Lipstick – Revlon: Sassy Mauve
Hello lovelies!
The Life
How was your weekend? Mine was refreshing… (Friday was like TGIF!!!!)
In my last couple of posts, I mentioned that I have had a lot going on. About a month ago, I was hired to teach Freshman English classes at a local high school! As many of you know, in college, I majored in English and minored in Secondary Education. After college, I dabbled in the education world by tutoring and substitute teaching. However, for a while, there were not too many opportunities to teach English to high schoolers (and with an elementary schooler at home, I was unable to just pack up and move somewhere else). I suppose you could say I was discouraged, and I spent almost 3 years doing work outside of the education world.
Although not the most directly idealistic, after college, the years I spent "finding myself" were not wasted. Those years presented so much opportunity to learn about myself while continuing to learn and chase my passions. Back in 2012, I first started blogging. I had a blog called Classy Ever After (tips for classy ladies, hey! ha!), but after a year, I let that fizzle out. In the middle of 2013, a friend and I started another blog called Her & Hair (all about women empowerment and hair). She moved away and I kept up with that blog until I realized, in the couple of years I'd spent learning about blogging, social media marketing and so on, I'd never established a blog with a personal platform. In October of 2014, I launched All the Cute, and it has been a positive and rewarding experience.
While I am passionate about fashion and blogging, I am also passionate about so many other things, teaching being among them. Therefore, I am excited for this school year and excited to share this news. As a new teacher, there are a tremendous number of obligations and priorities that keep me working around the clock. I have no plan to stop blogging, but if you've noticed that I've been a little less active on here and my other social channels, well, now you know why! I am hoping that I can continue to post 1-2 times per week, and depending on how the near future goes, perhaps back to 2-3 times per week.
So keep visiting me… I appreciate the support as I keep on goal chasing.
The Look
My cardigan is from Express. I love it! I bought the same cardi in 4 of the color options. It's so soft, and a fall essential, because it's perfect for layering. I figured a neutrals for fall look would make for the perfect ensemble to kick off some autumn fashion here on All the Cute! Clearly, I'm cardigan obsessed. What fall styles and trends are you loving this season?
With Style & Love,
♥
Amber