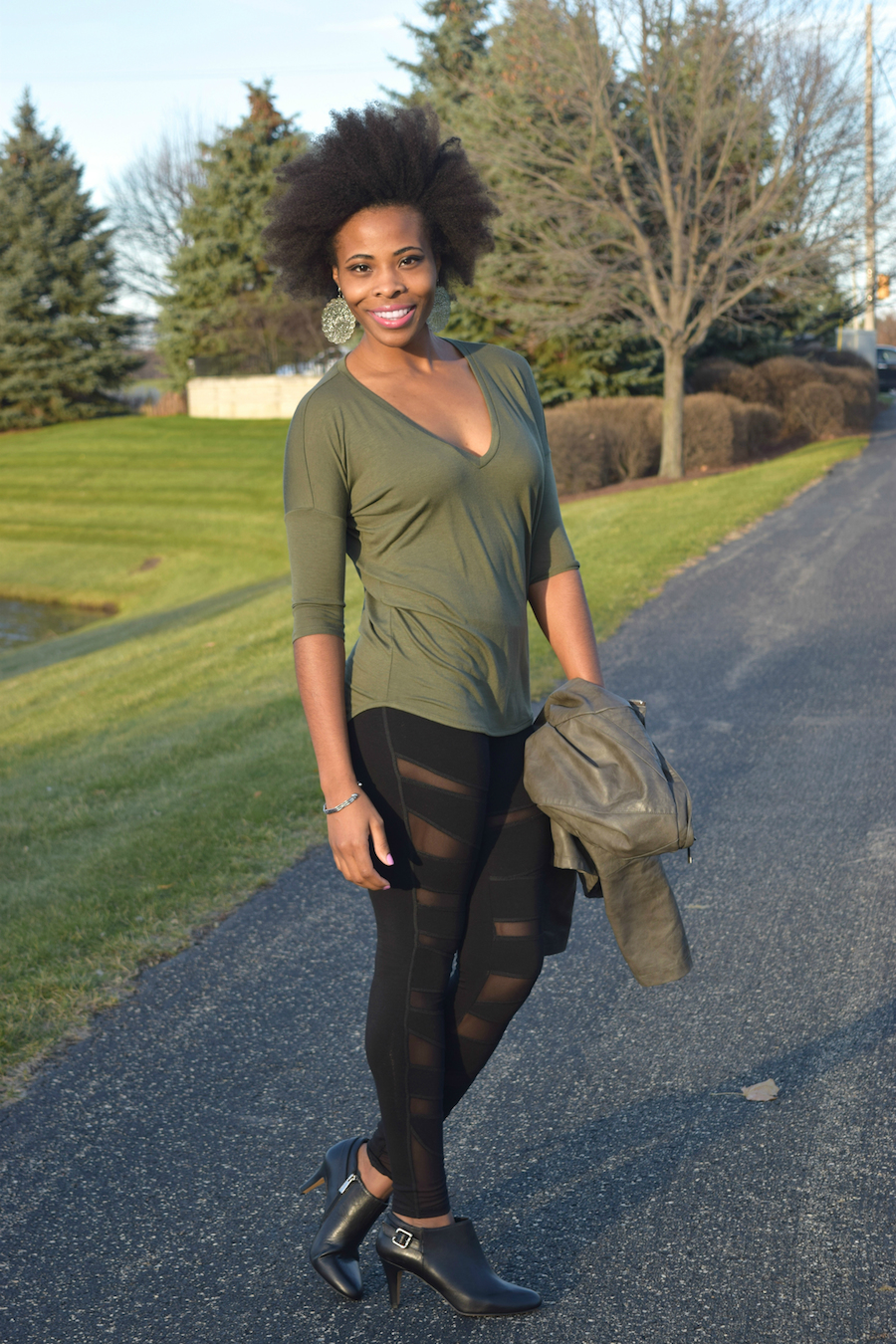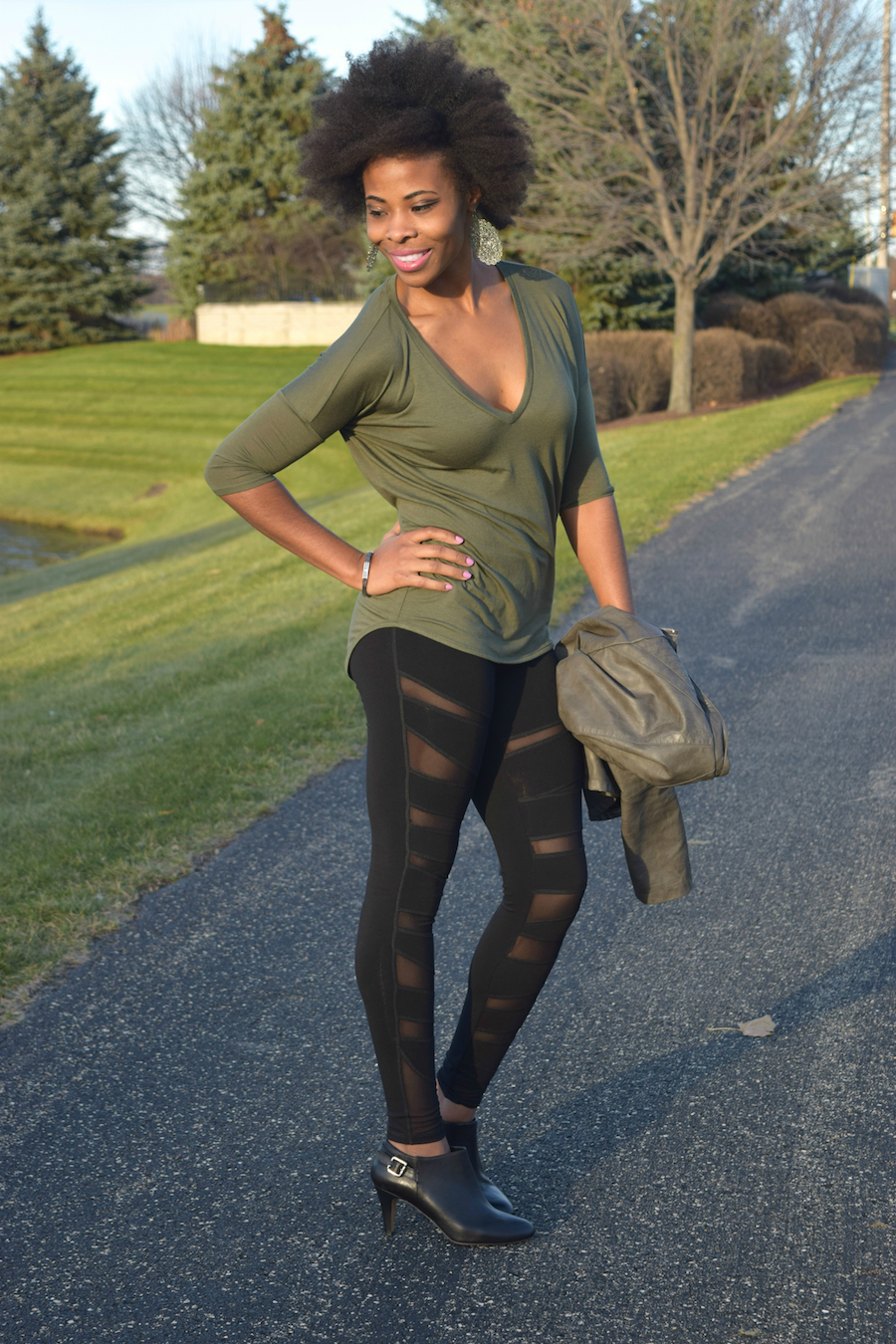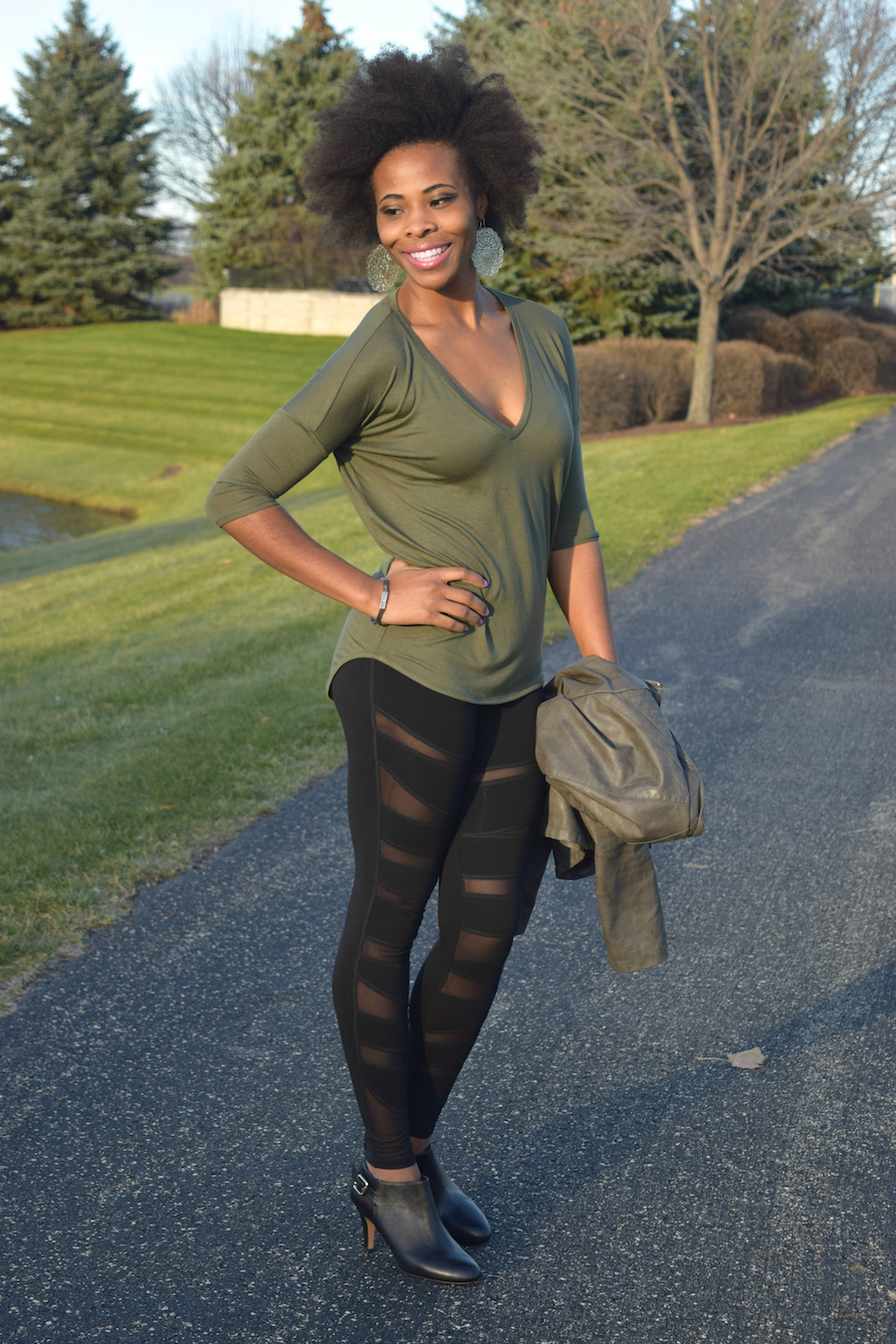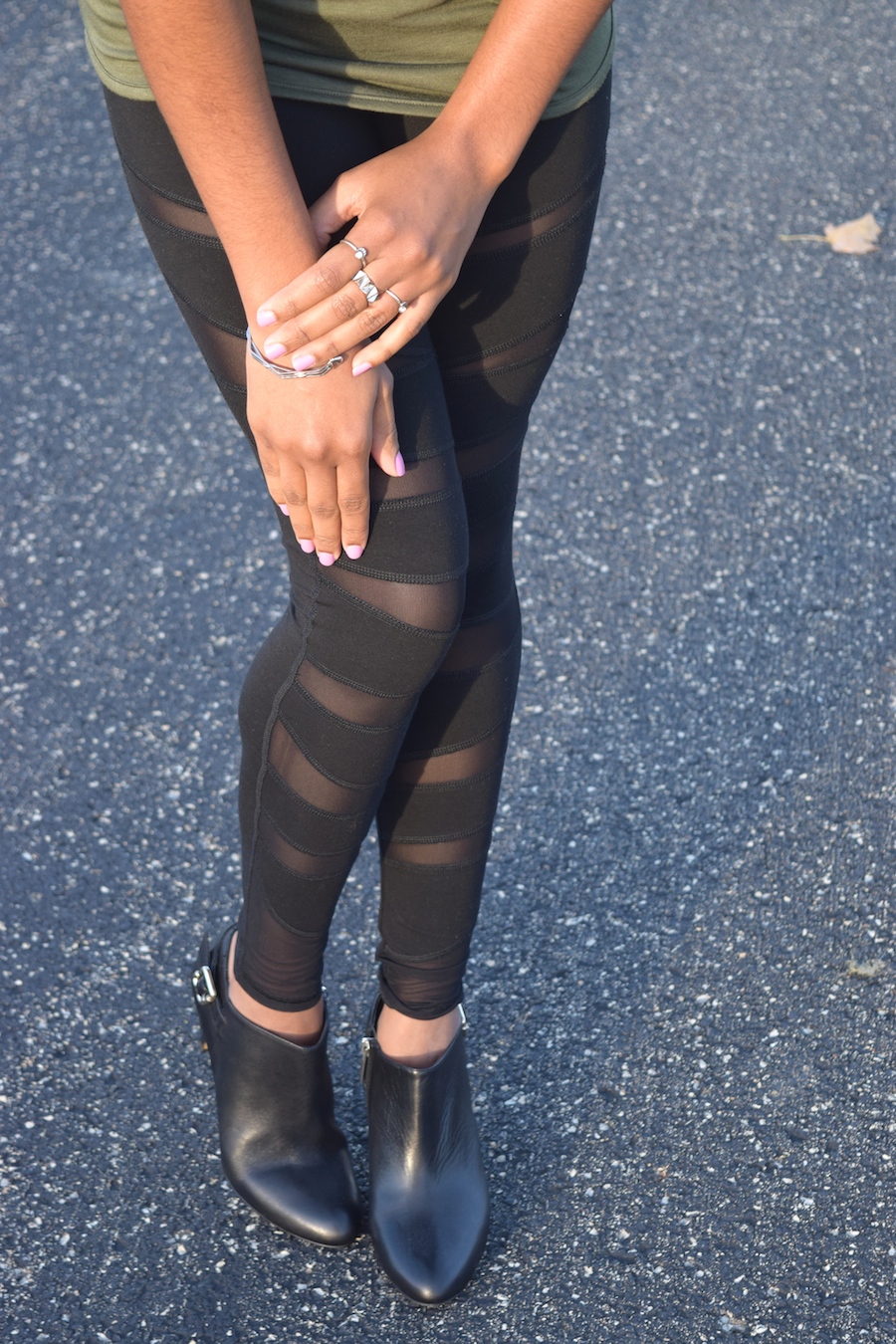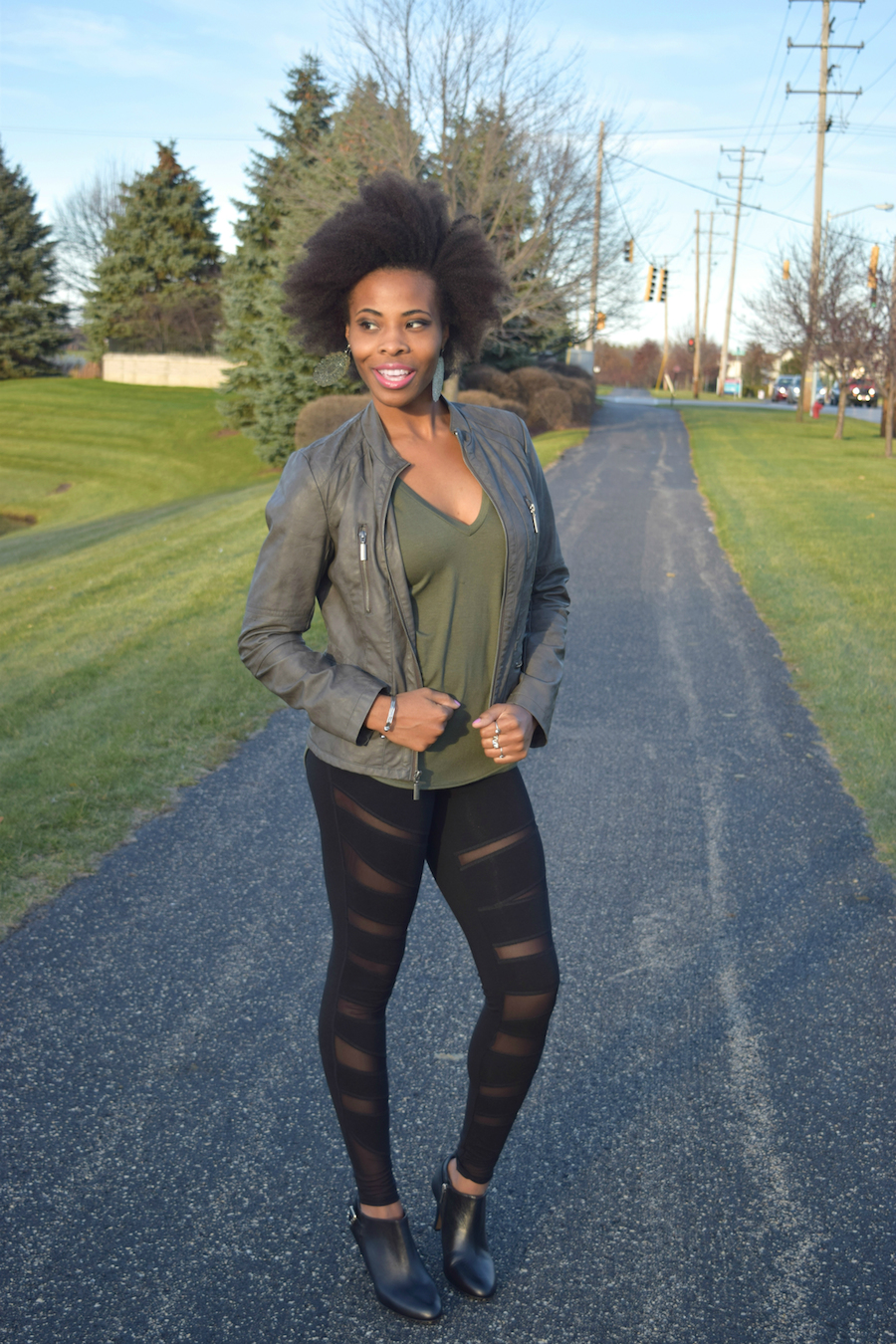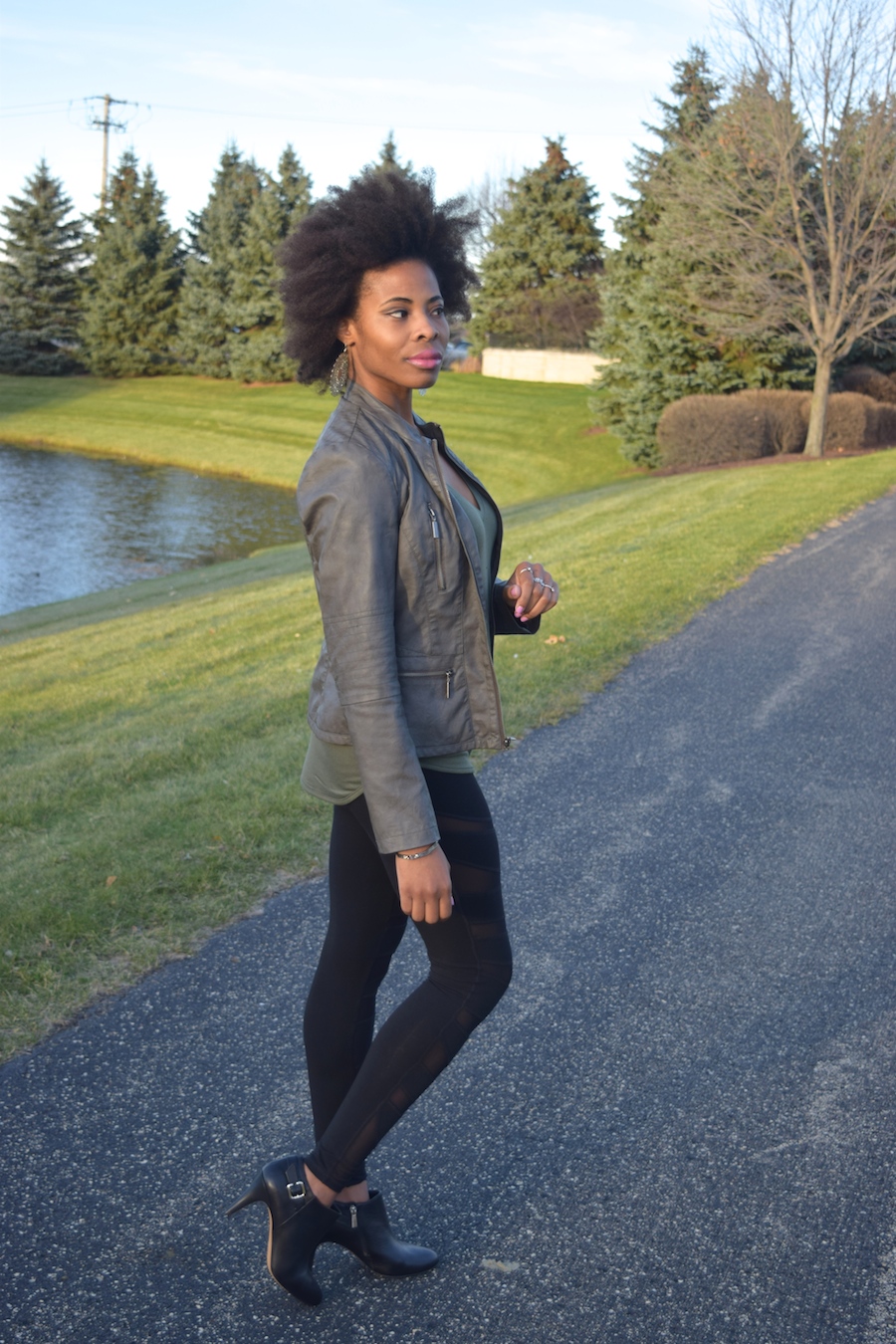 Tee | Leggings | Jacket (similar) | Booties | Lipstick: Revlon "Sassy Mauve" | Nail Polish: OPI "Lucky Lucky Lavender"
Happy Friday Eve!
More than halfway through the week and I thought I'd share an outfit I wore out in the city last Friday… for a little upcoming weekend inspo! I am so obsessed with these leggings. Typically, I'll wear leggings that are basic and one solid color, like black. But this year, I really liked a lot of leggings at Express, and I bought a few pairs of fun ones.
I feel like these leggings spice up this whole look with their edgy and unique design. I chose an olive green tee to be trendy with a favorite color this fall, and finally rounded out my look with these comfy bootie heels by Vince Camuto.
Have you tried any fun leggings? What cuts or prints are you loving? Any fun weekend plans ahead?
With Style & Love,
♥
Amber