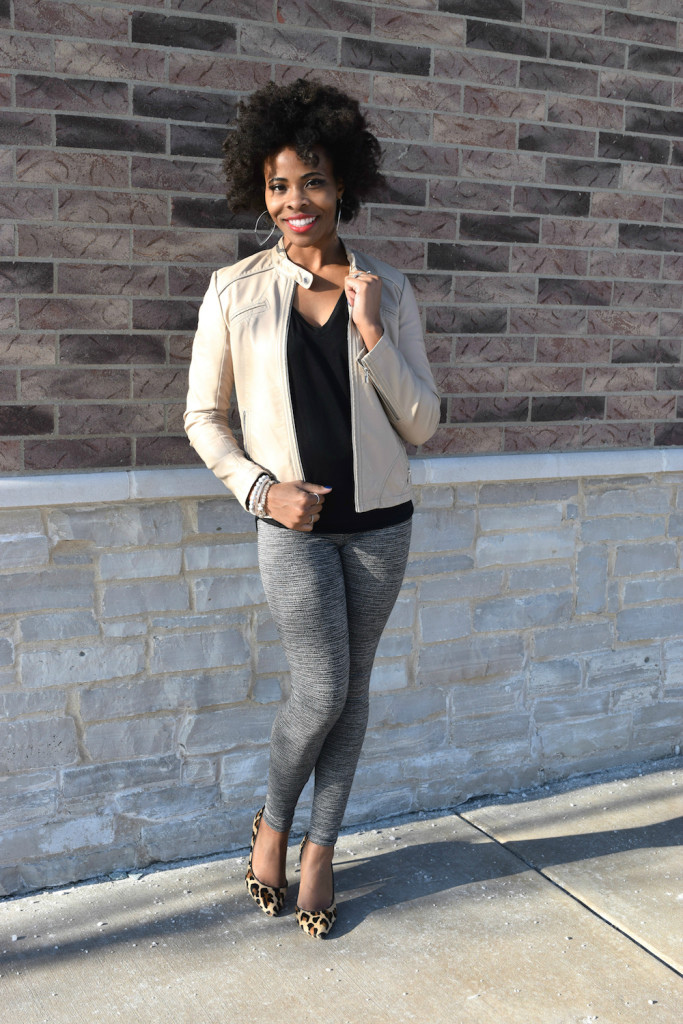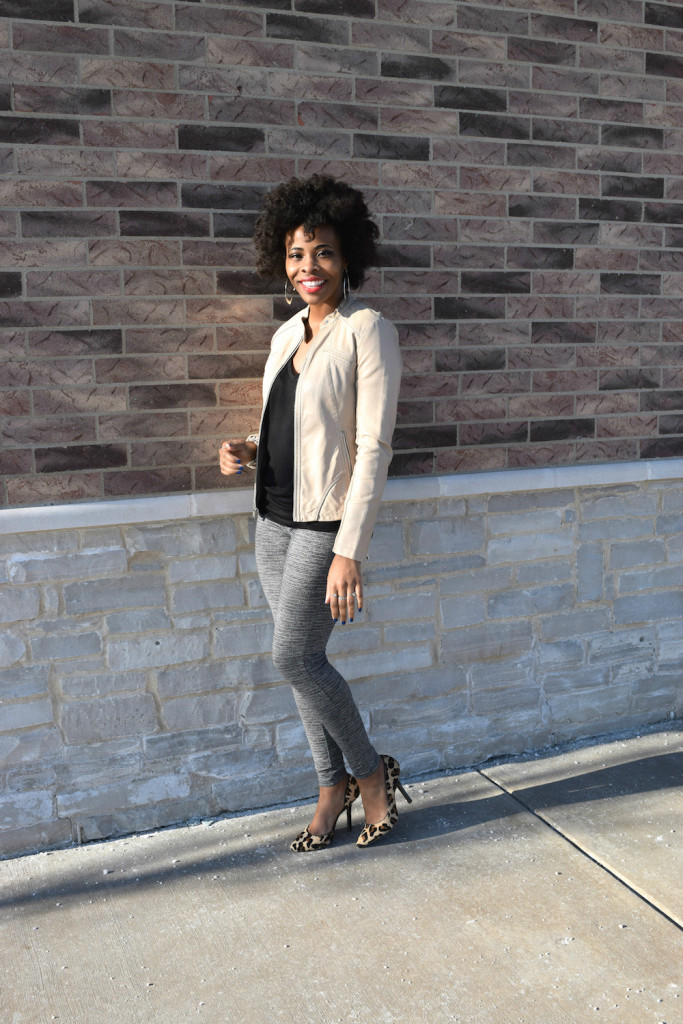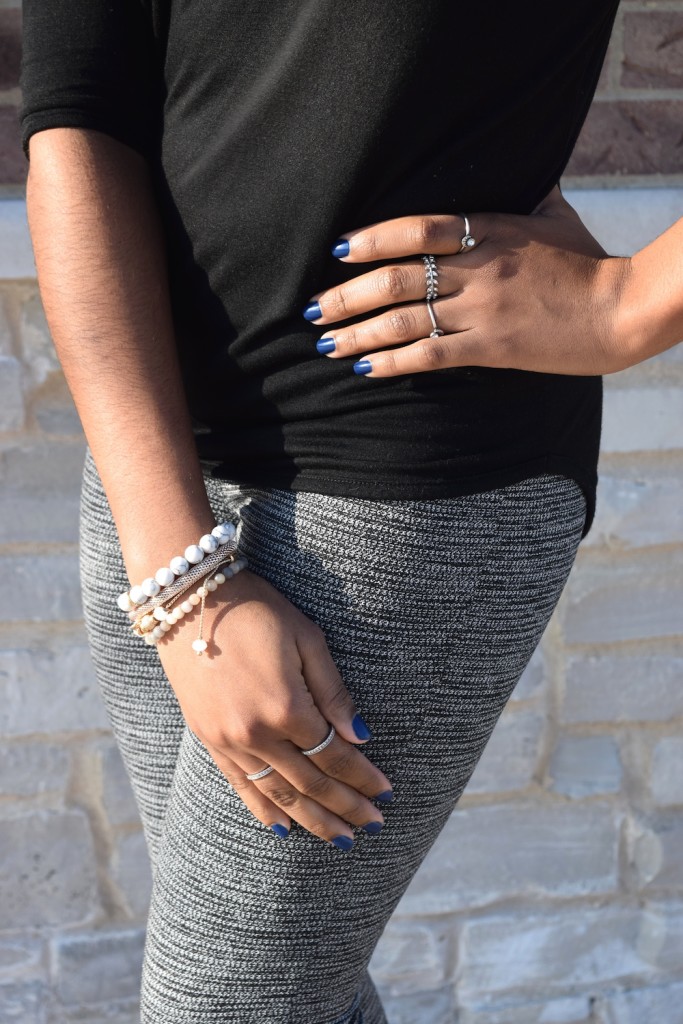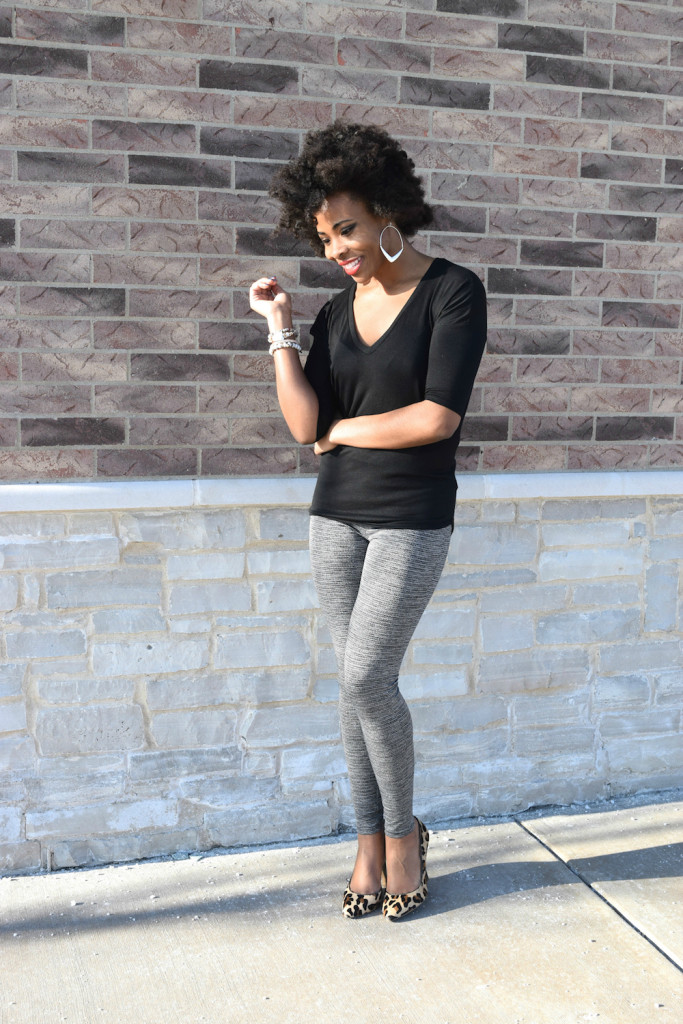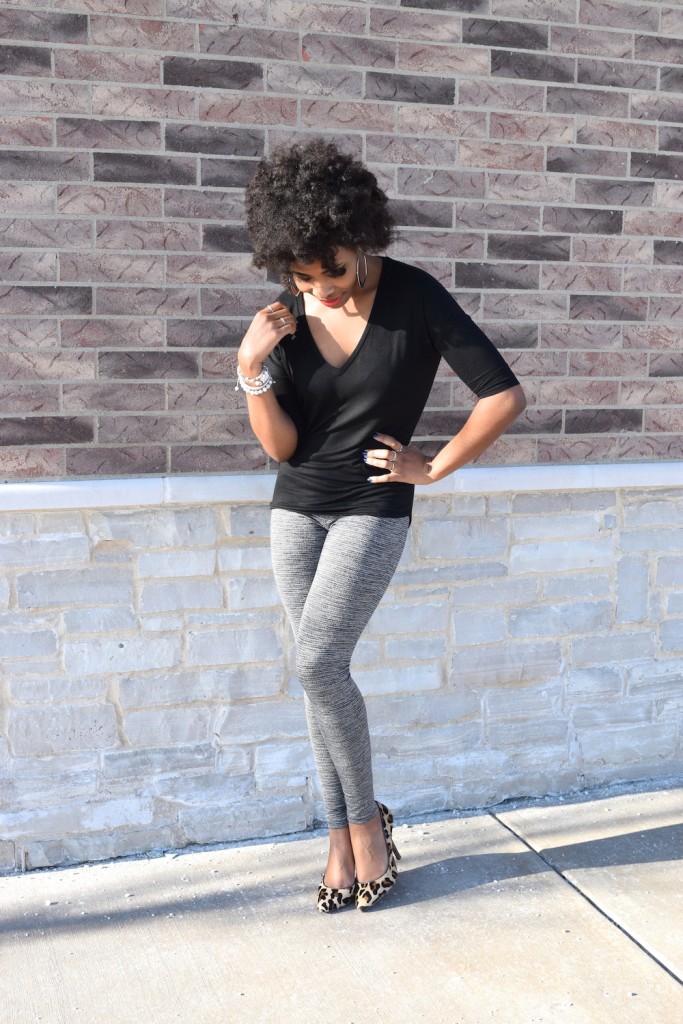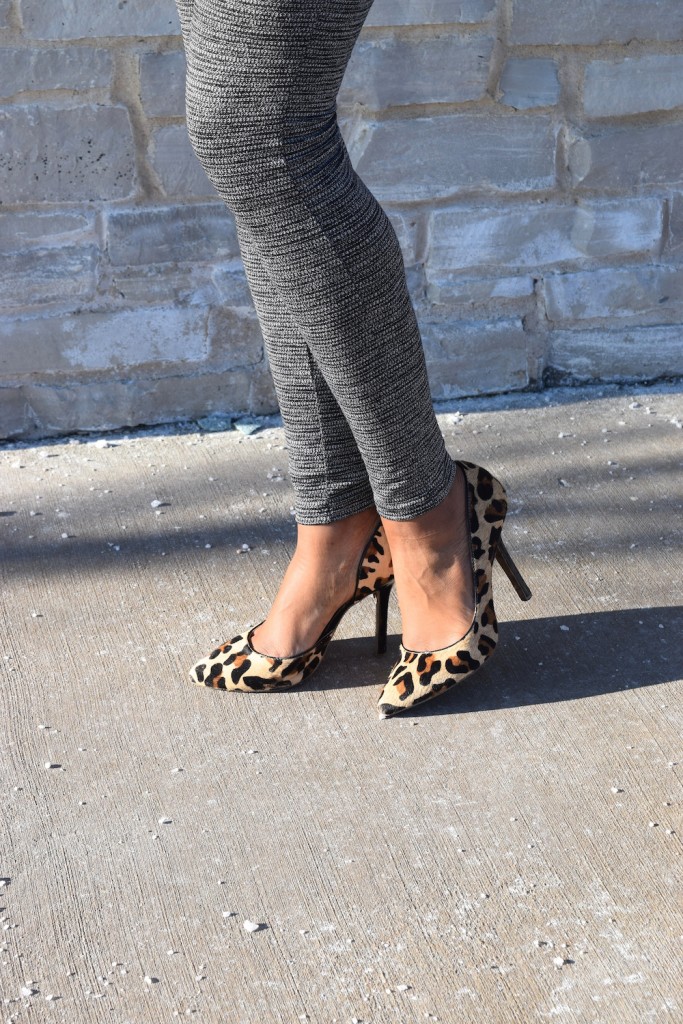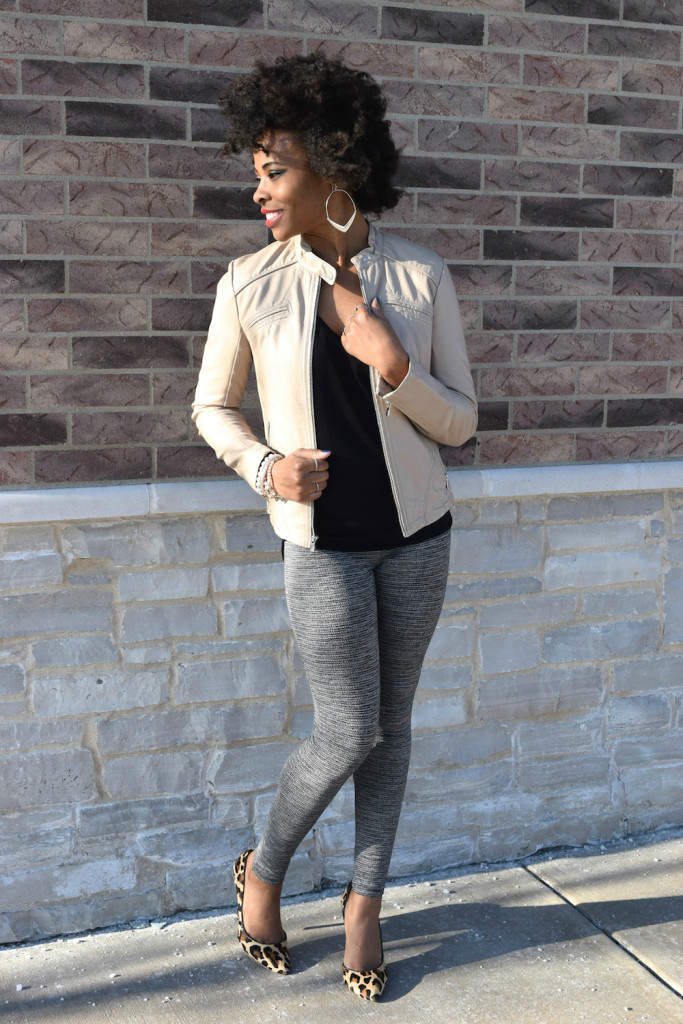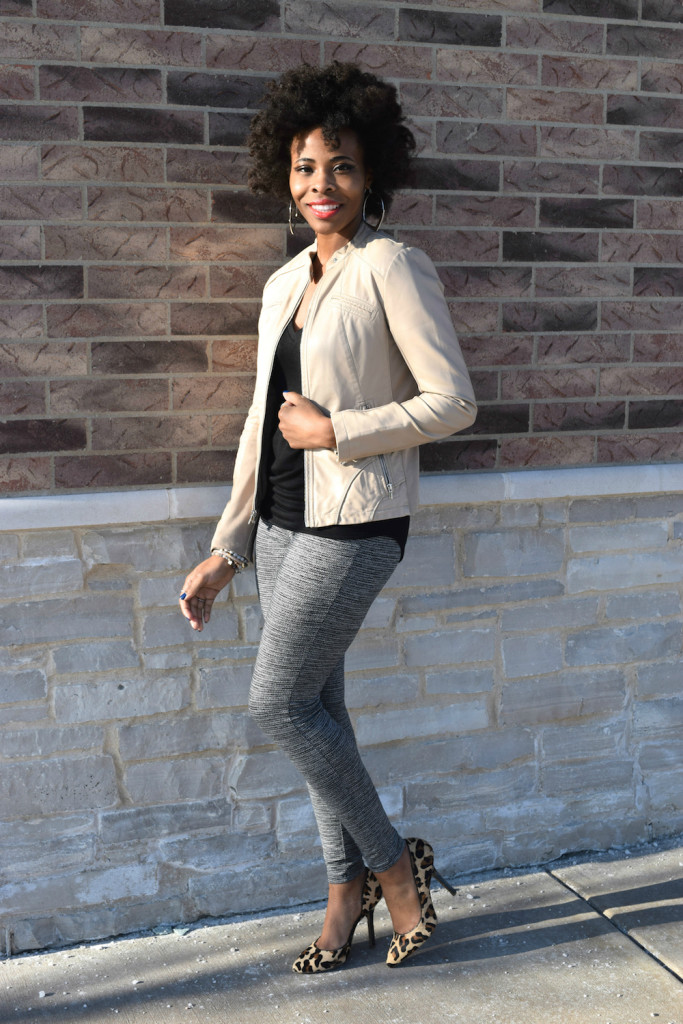 Jacket (similar) | Tee | Leggings (on sale!!) | Pumps | Earrings | Lipstick: Revlon "Ravish Me Red" | Nail Polish: OPI "Keeping Suzy at Bay"
Hello, hello! So, this black & tan inspired look was totally unexpected… I almost went safe and wore heeled, black boots… but at the last minute, I decided to be fun and throw on my leopard pumps. The leopard print and marled texture of the leggings play both for, and against each other. I liked adding a touch of "outside of my comfort zone" to my outfit, and playing with the different patterns was definitely outside of my norm, in a good way!
Of course, I spread on some red lipstick…because what's classic leopard without some red lips?
Happy Thursday… the weekend is near! What are your plans? Follow me on Snapchat (prettyperfect89) or Instagram (ambershann0n)! Oh! And in case you missed reading my previous post, this is my second post of the week, yay!! #goals …Pats self on the back.
With Style & Love,
♥
Amber