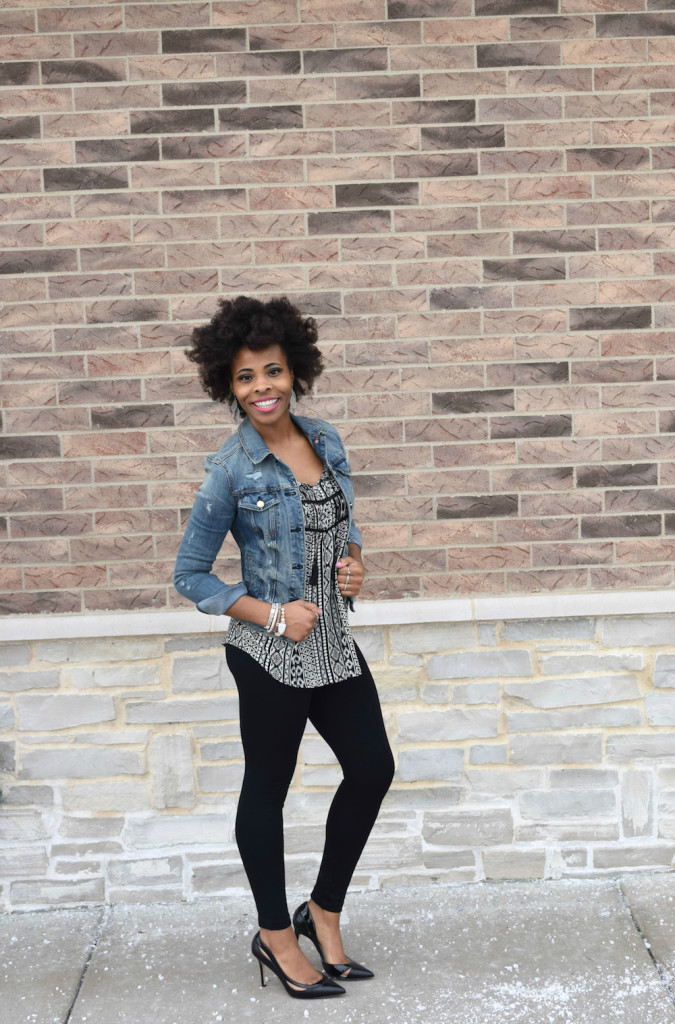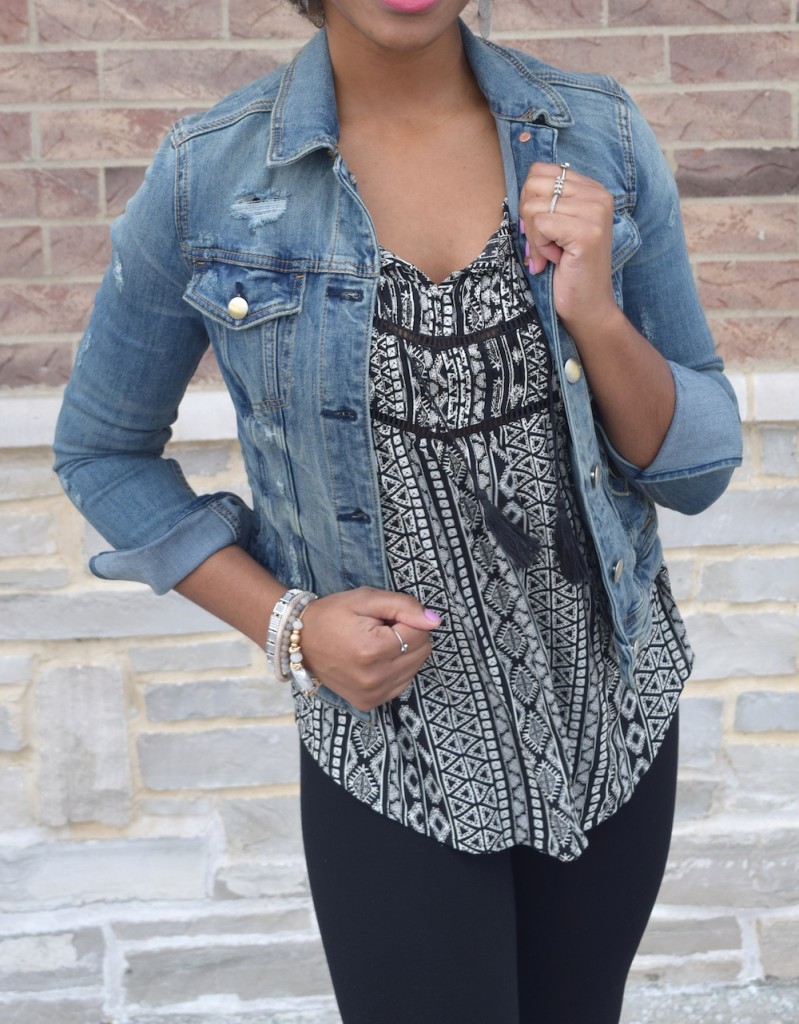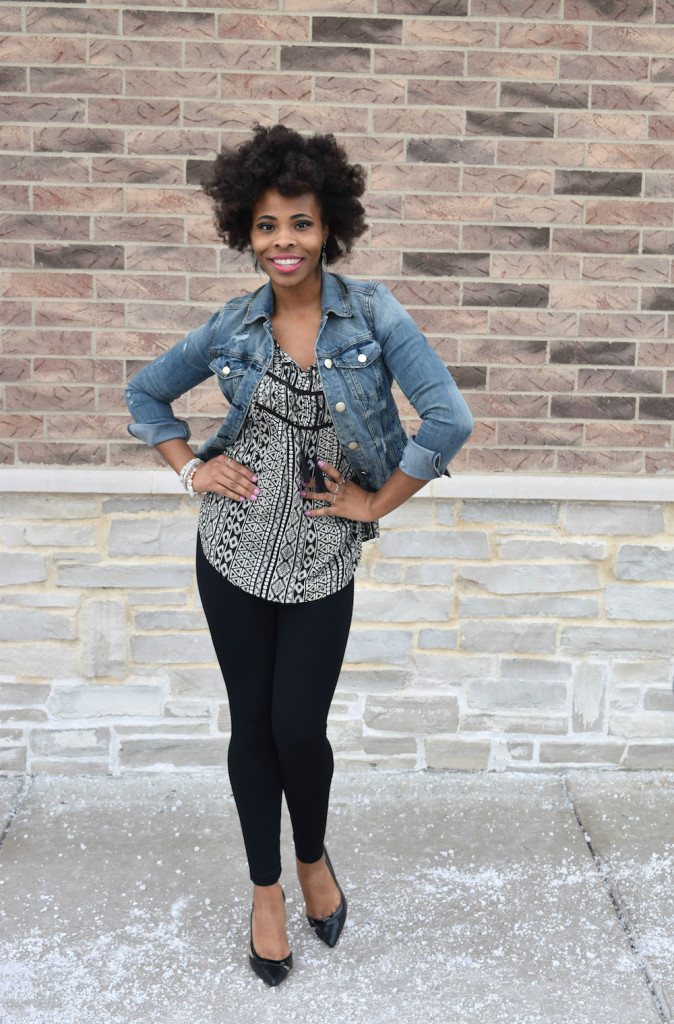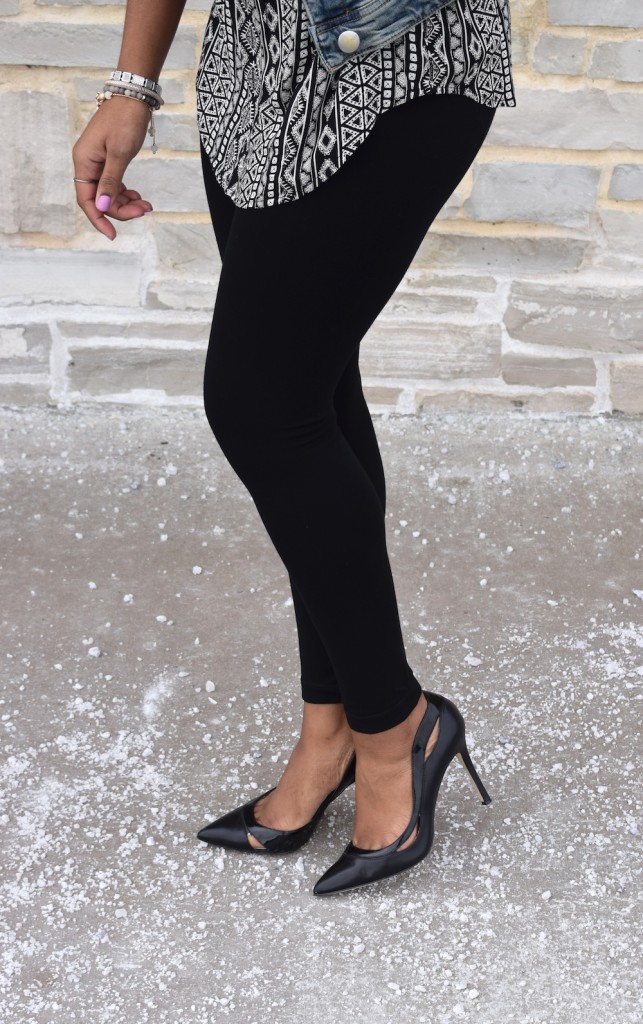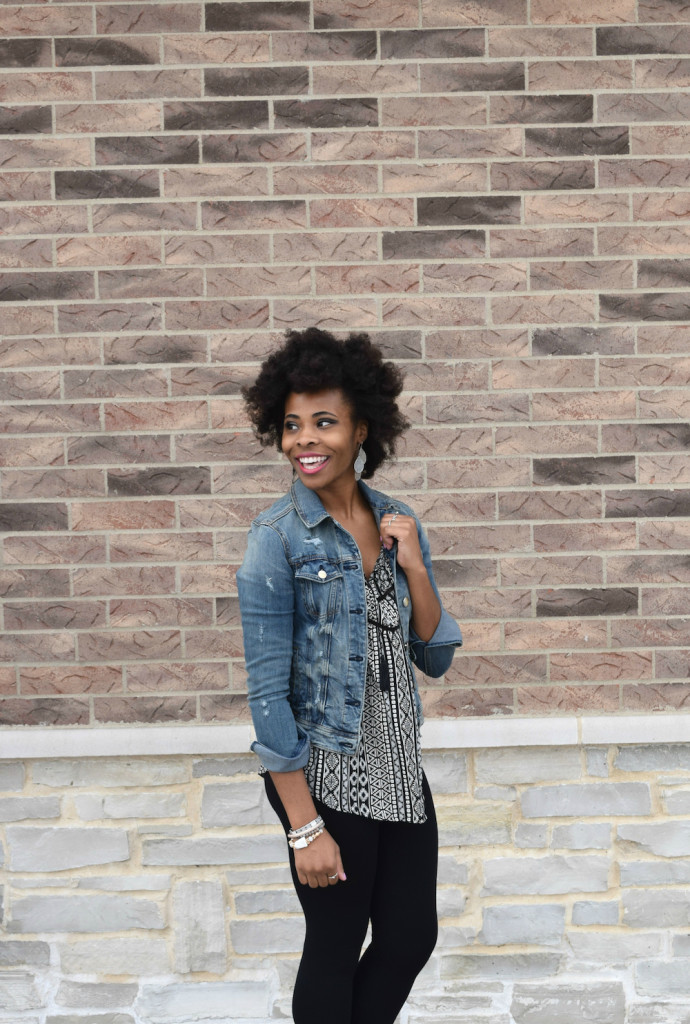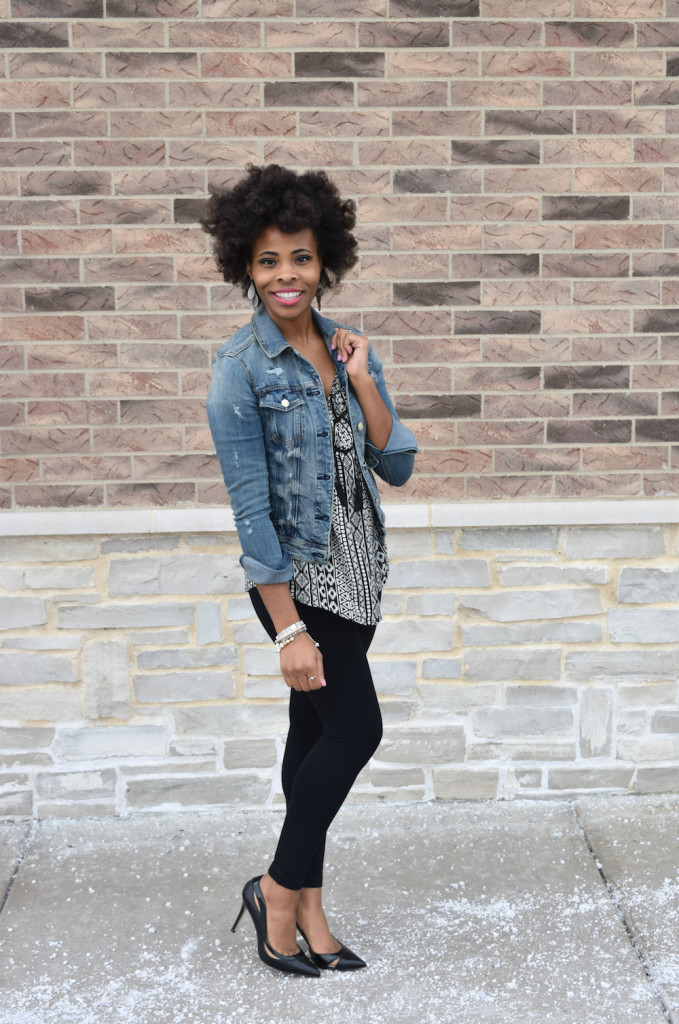 Top | Denim Jacket (on major sale!) | Leggings | Pumps (sold out, similar) | Earrings | Rings: 1, 2, 3 | Bracelets: 1, 2, 3, 4 | Lipstick: Revlon "Berry Rich" | Nail Polish: OPI "Lucky Lucky Lavender"
About this outfit: Peasant tops are supposed to be in this year. I bought this top from Target about a month ago (don't you just love the tassels!?!?), and then a few days ago I got word about the peasant top, trend comeback… and I felt really on trend…
It's still pretty cold in Chicago, so I added the distressed denim jacket as an extra layer to complete my outfit (coat not pictured, ha!). This outfit would probably look just as cute casual; and that is easily accomplished by switching out the pumps for some simple flats, or a pair of sneakers.
Lately: Within the past couple of weeks, I've had some drastic changes come about in my life that I am honestly pretty excited about, because the changes will give me more time to devote to my goals this year!! If you missed my post about my 2016 goals, here's a recap:
When I put my mind to something, stick to it! See it through from start to finish.
Love my beautiful self.
Stop comparing myself to others.
Be happy.
Chase my dreams that involve imparting change (going back to teaching? getting into politics? I don't know, yet…).
Finish writing a novel.
Keep blogging, and improving my All the Cute corner… would love to start posting outfits 2-3 times per week! Cheer me on?
I've also been trying to be more active on Instagram. Follow me here! Also, add me to your Snapchat, my name on there is prettyperfect89, because Snapchat is so fun! And also follow me on Pinterest… because I love Pinterest and I'm on there pinning a lot, don't miss the goodies!
How was your weekend? Mine was pretty non-eventful, but still really good! What are your goals this week?
With Style & Love,
♥
Amber