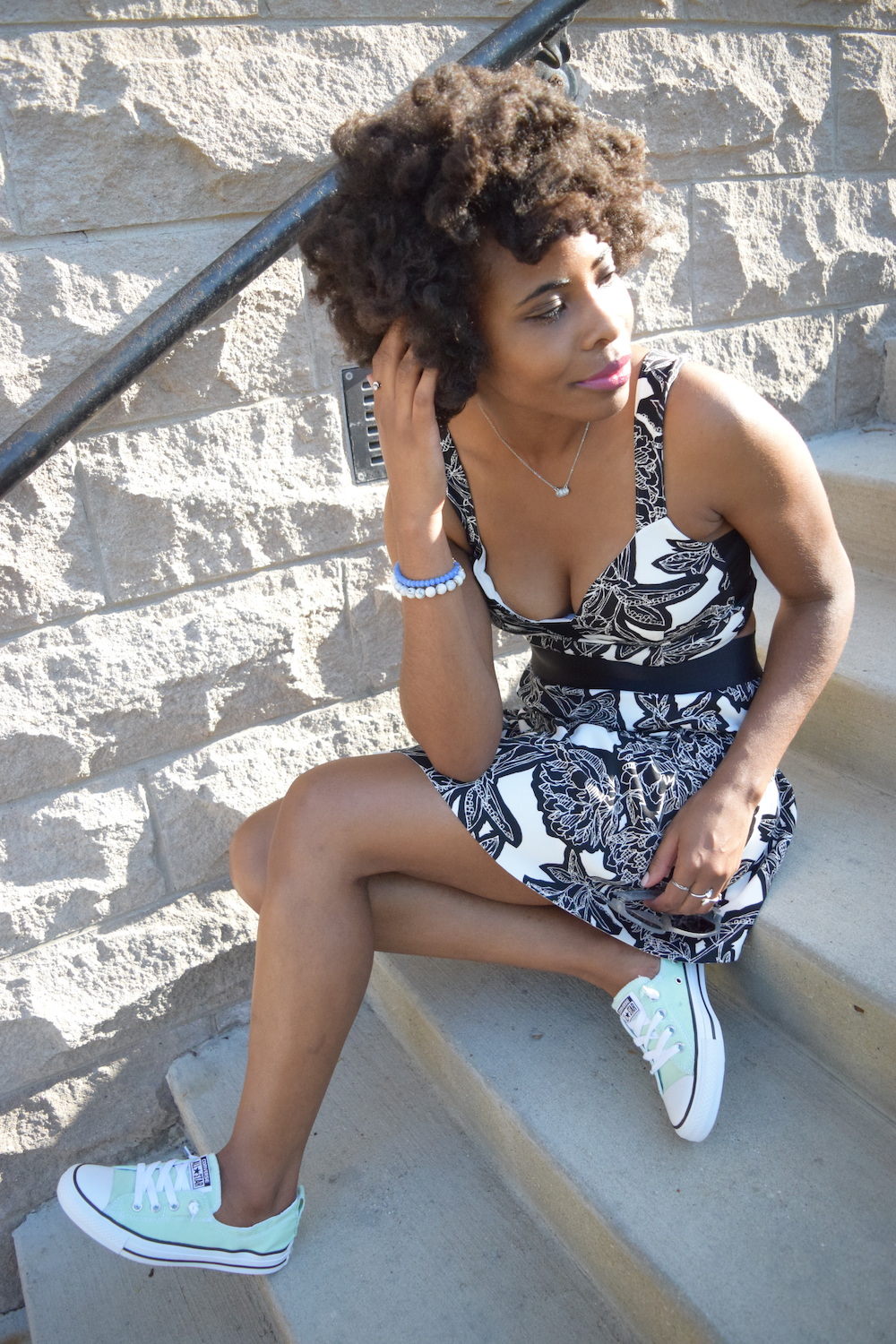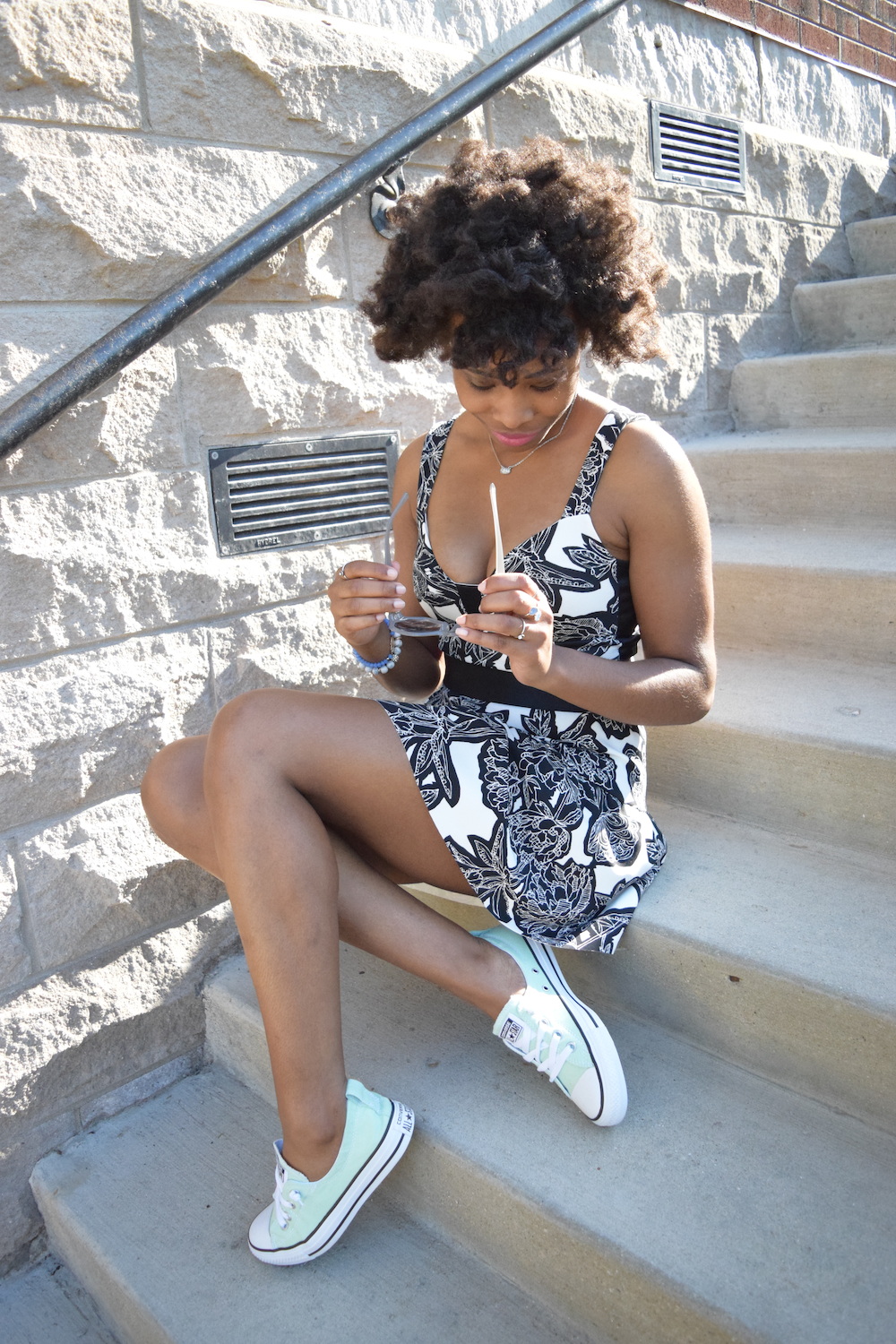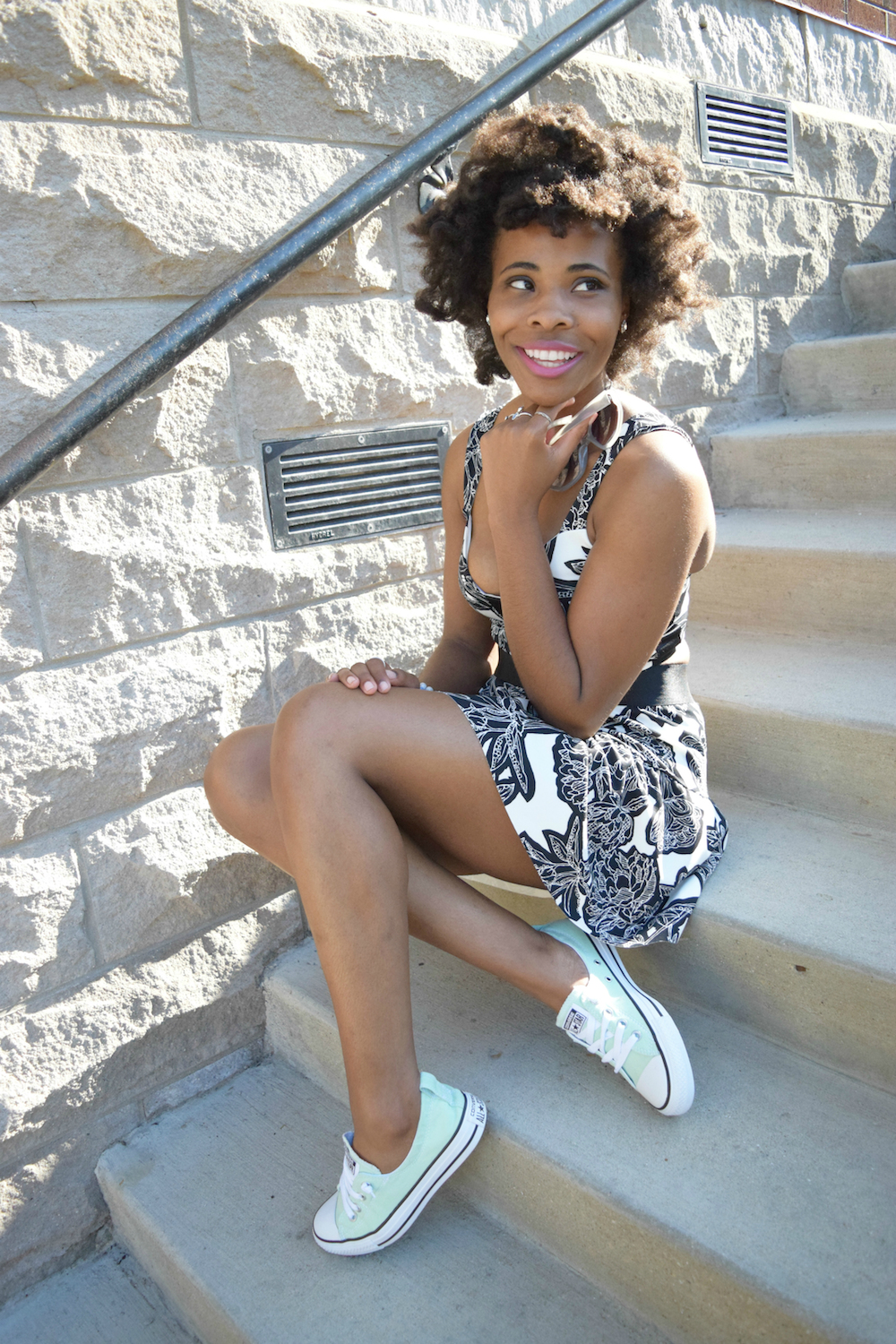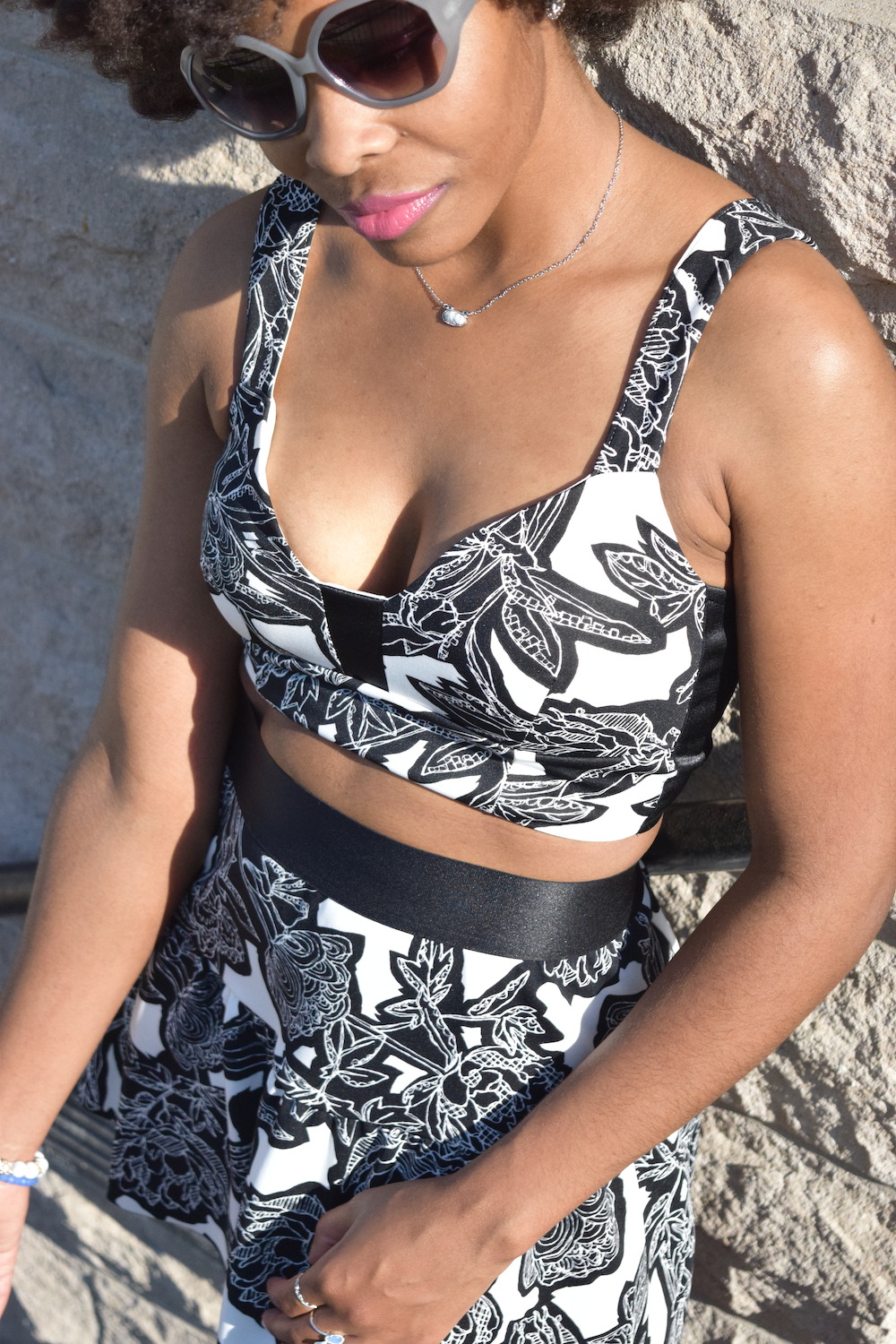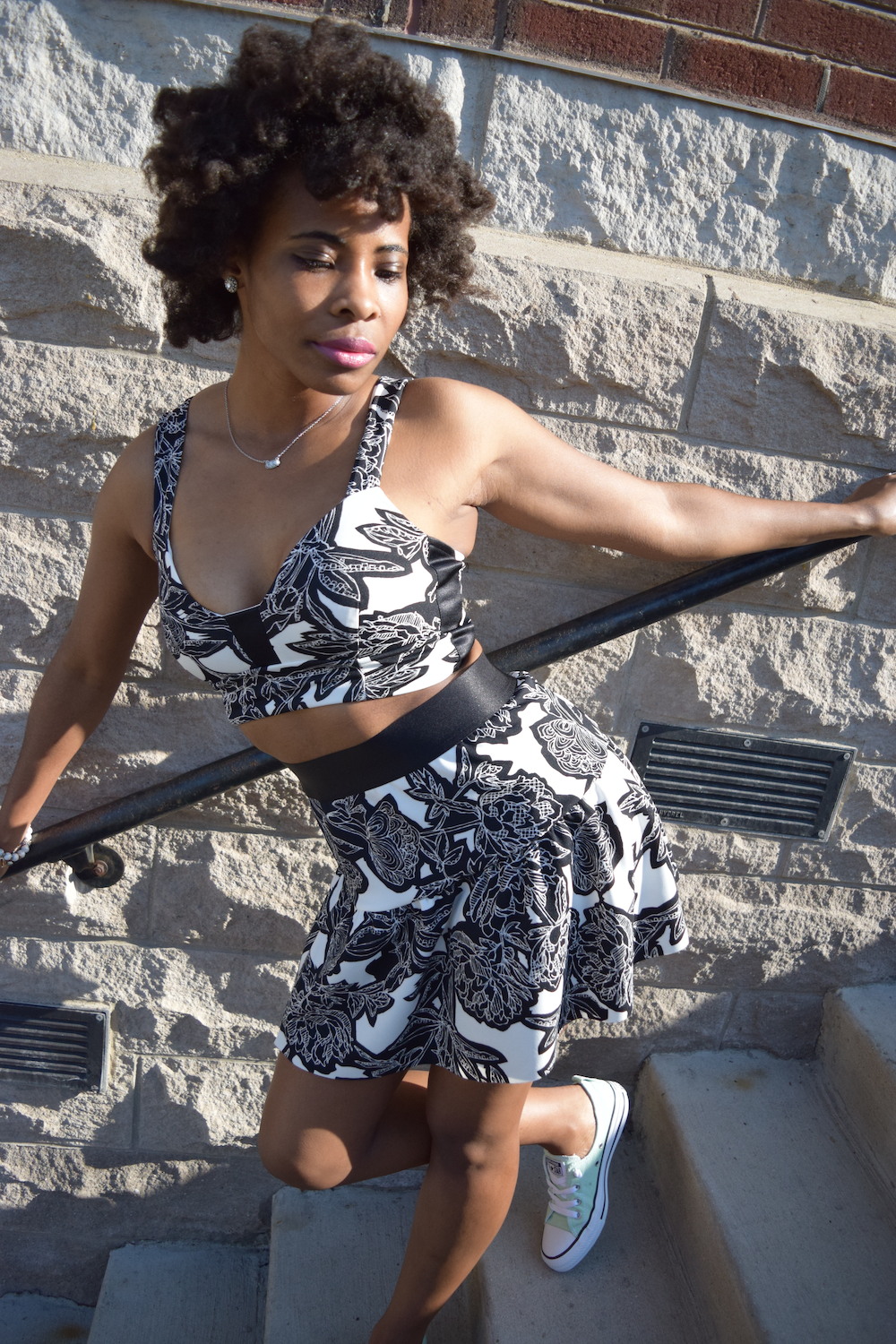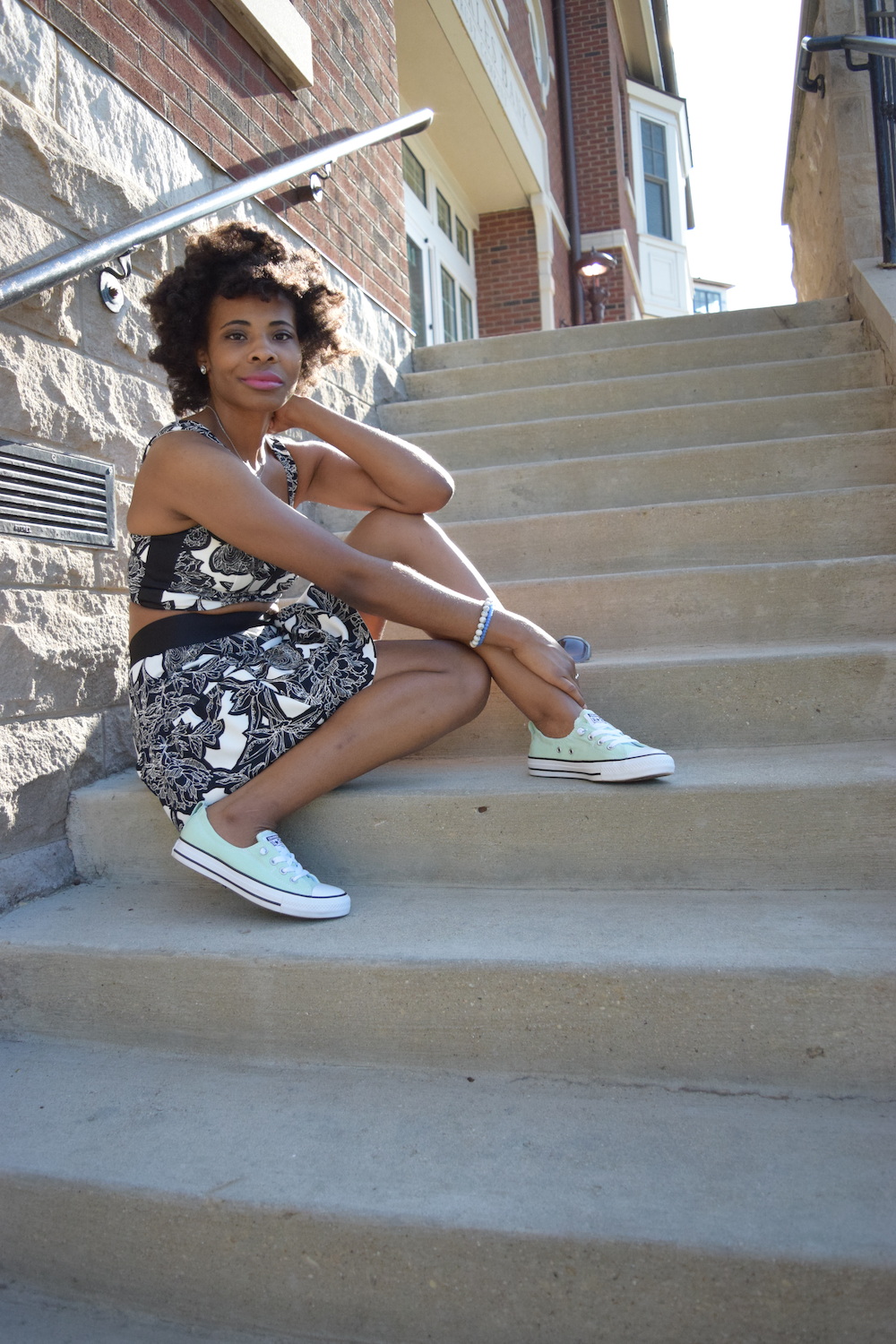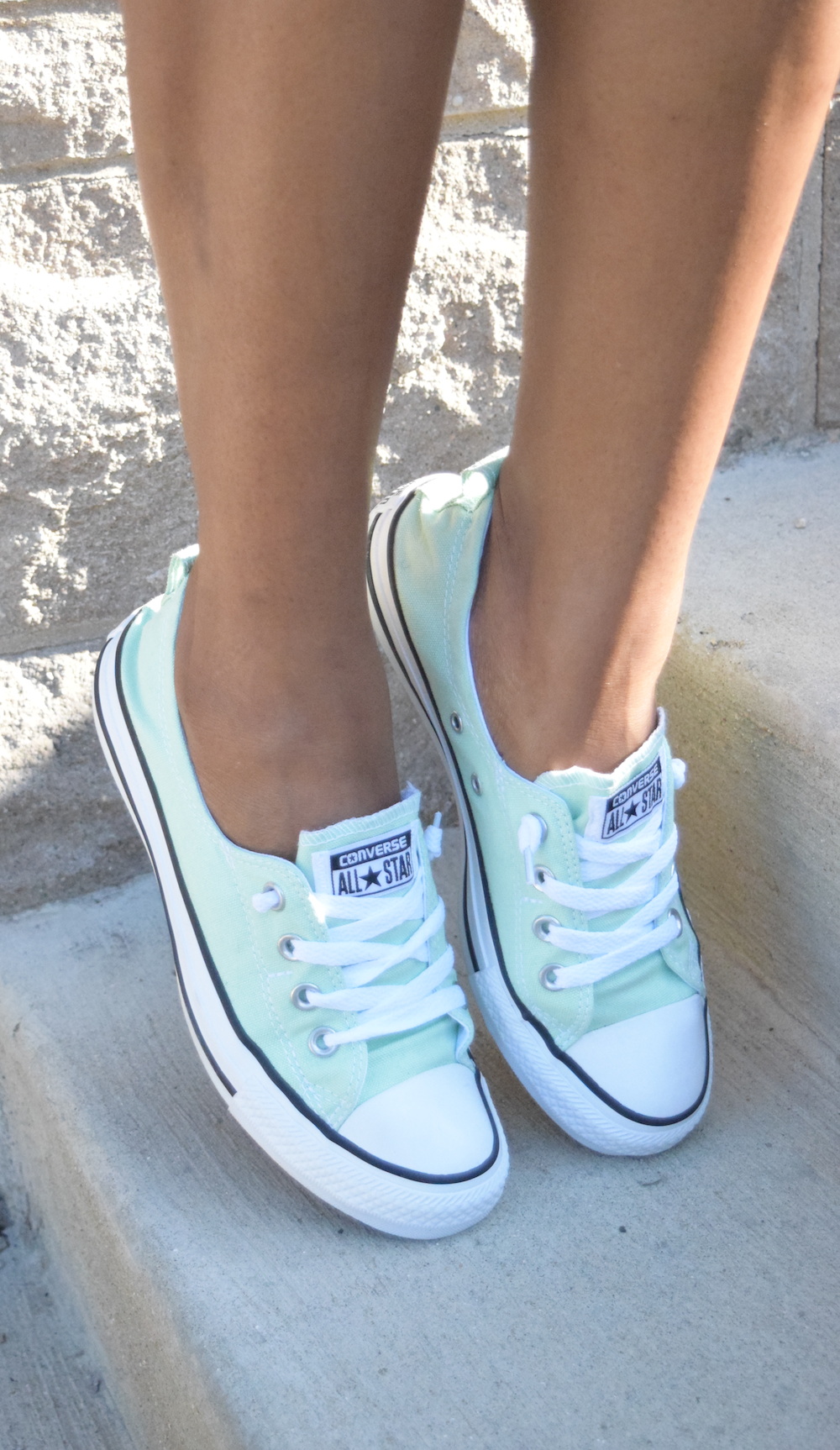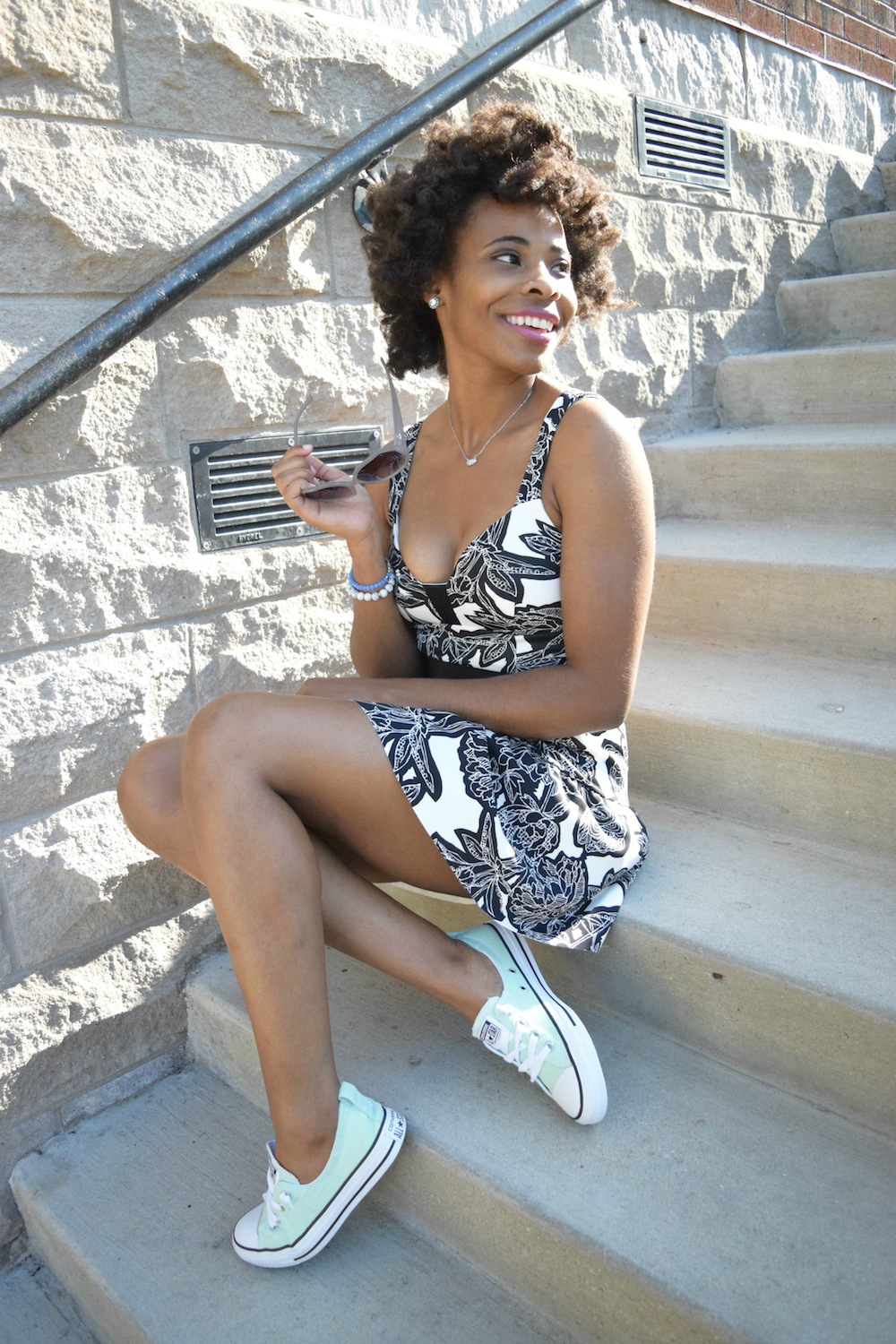 Cropped Top
Skirt
Sneakers (& here, too!)
Necklace
Happy Thursday, Lovelies! …So I purchased this two-piece set back in February, and am excited to finally share this outfit on my blog. When I first tried on this ensemble, I was iffy about purchasing both the top and the skirt. I thought the outfit was too matchy-matchy… so I sent a Snapchat of the look to some of my friends on Snapchat (you can add me: PrettyPerfect89), and everyone voted for me to buy both the top and skirt, so I did. And I must say, I love the pieces both separately and together.
This two-piece set is great because the cropped tank looks great with denim shorts, or almost any other bottom, and this skater skirt looks great with a plain tank or cropped tee. Together, the two-piece can be worn dressed up, or even more casually as I share in this post. When I wore this outfit over the weekend, I meant to have gotten some photos of my look with a grey, zippered hoody, but it was hot and I forgot to add the layer…so just a good tip to keep in mind when wearing this outfit more casually. Also, to keep it casual, adding a pair of sneakers as a color pop, like my mint Converse, adds to the dressed down vibes.
With Style & Love,
♥
Amber