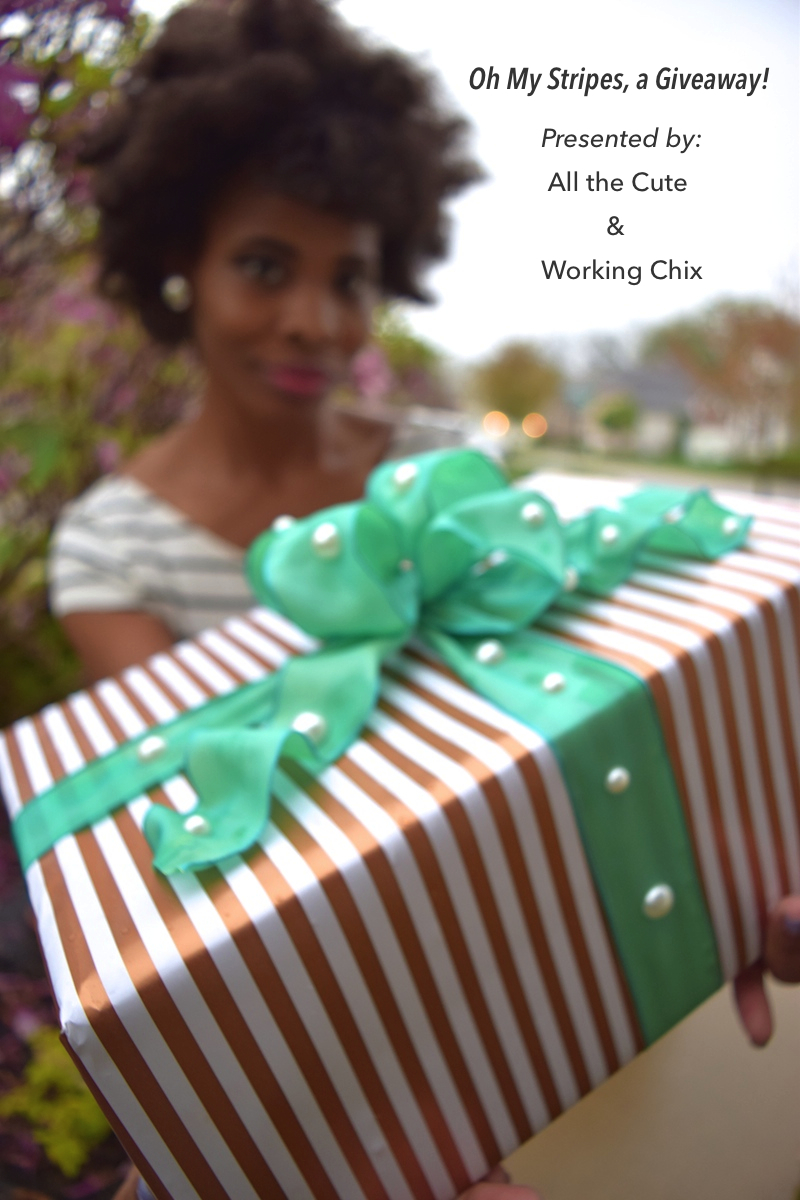 Happy Tuesday! Also, happy Cinco de Mayo… or Cinco de Drinko, if you are out of touch with the cultural significance behind this date. Today, I am very excited to be teaming up with Anna from Working Chix to present to you: a giveaway!
Before I share the details on how to win, I have to divulge the humor behind the inspiration of this giveaway. Last week, on Wednesday, Anna and I posted very similar looks on our blogs. Check out Anna's look here, and mine here! When we saw we both shared similar outfits on the same day, we dubbed ourselves as style twinsies and decided to collaborate in a striped dress giveaway, so that two of our lucky readers can join in on the twinning!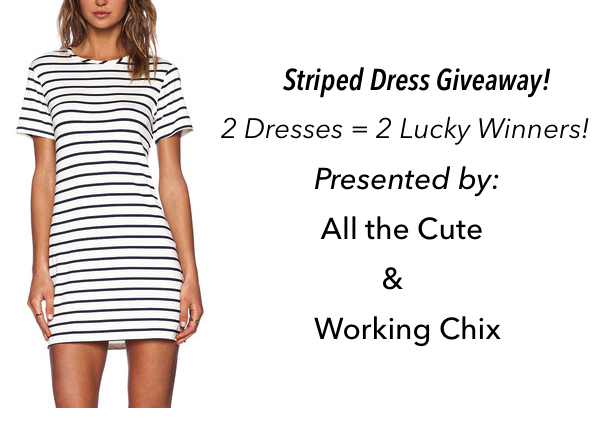 That's right, Anna and I are giving two of our lucky readers a chance to win this striped dress from She Inside! To enter and potentially win this giveaway, please check out our contest rules…
To enter and win you must:
Leave a comment on this post.
Want to increase your chances of winning? Give us a shout out, or several, on your favorite social media (Instagram, Twitter, or Facebook) and share this giveaway with your friends! Make sure you tag Anna and I in the post!
This giveaway closes at 11:59 PM CST on Saturday, May 08th, 2015. After which, two lucky winners will be selected and the winners will be announced on Tuesday, May 12th. Anna and Amber will respond to reader comments to announce the winner, share the winner details in a post, and make every effort to notify the winners of the giveaway. Please check back to see if you won! Anna and Amber are under no legal obligation to any entrants of the Oh my stripes, a giveaway! contest.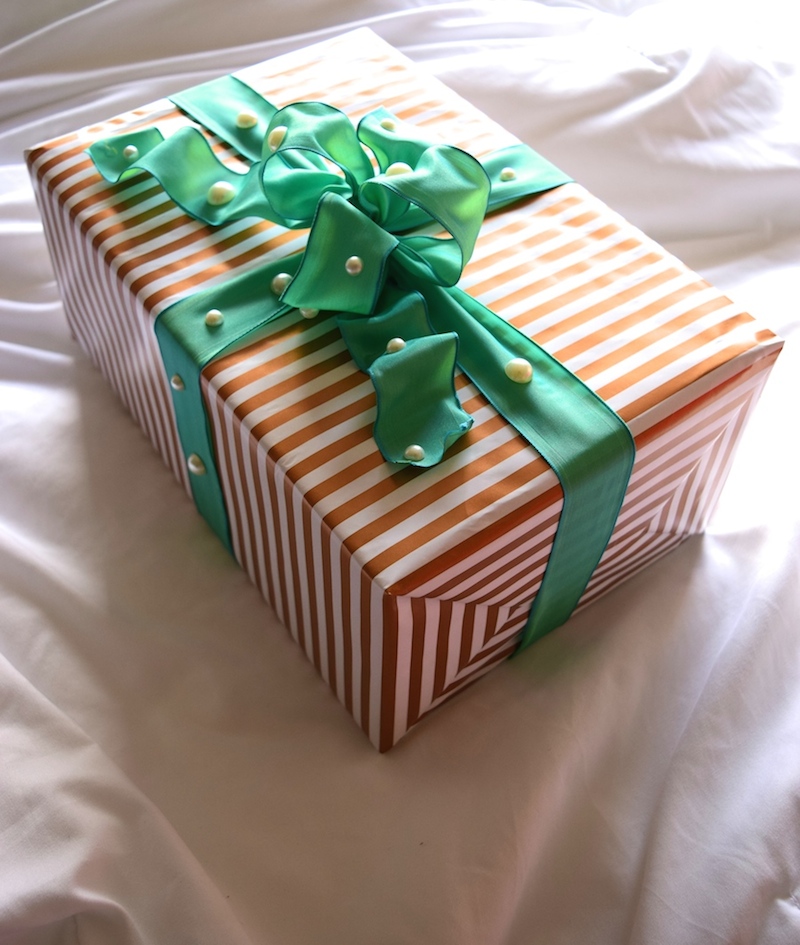 How would you style the dress in the giveaway? Are you loving the stripes trend? Leave some love below, and good luck!
xo,
Amber
UPDATE: THIS GIVEAWAY IS NOW CLOSED!!!
Congratulations to Ashley Perez and Bree Law, the winner of this giveaway.
Anna and I used a random name picker tool to choose the winners:

Congratulations ladies!! Thank you to all of you who participated in the giveaway… more fun to come!