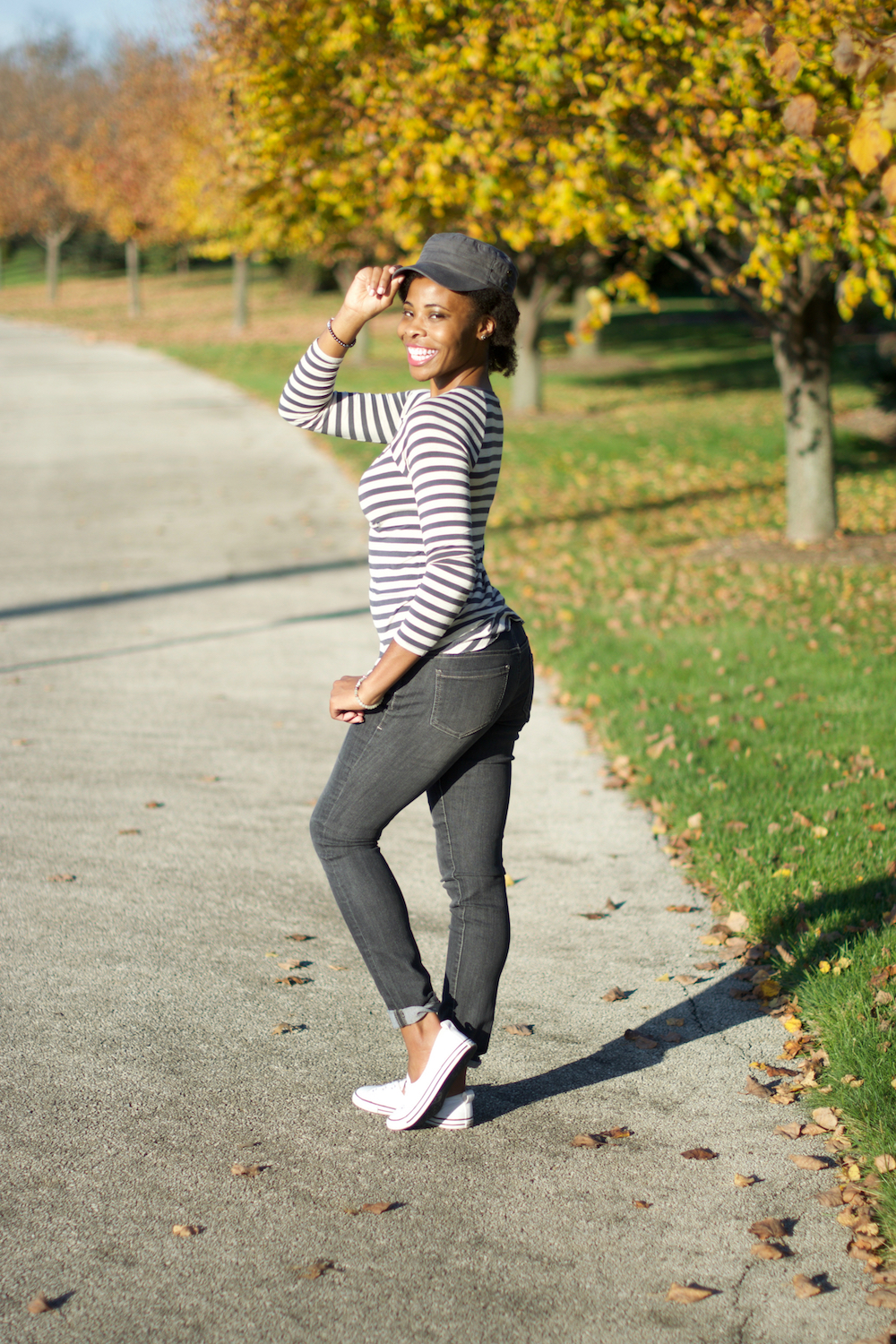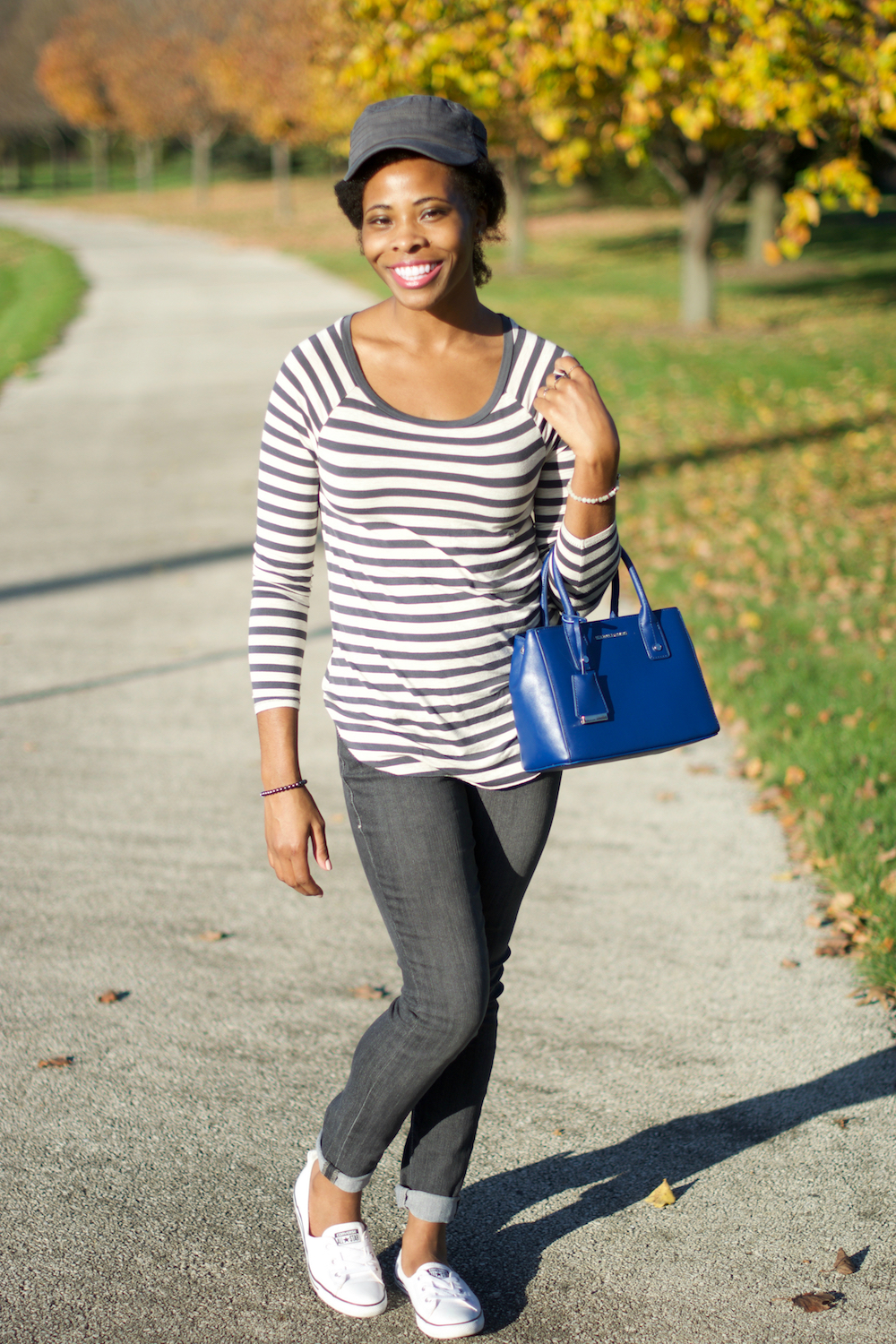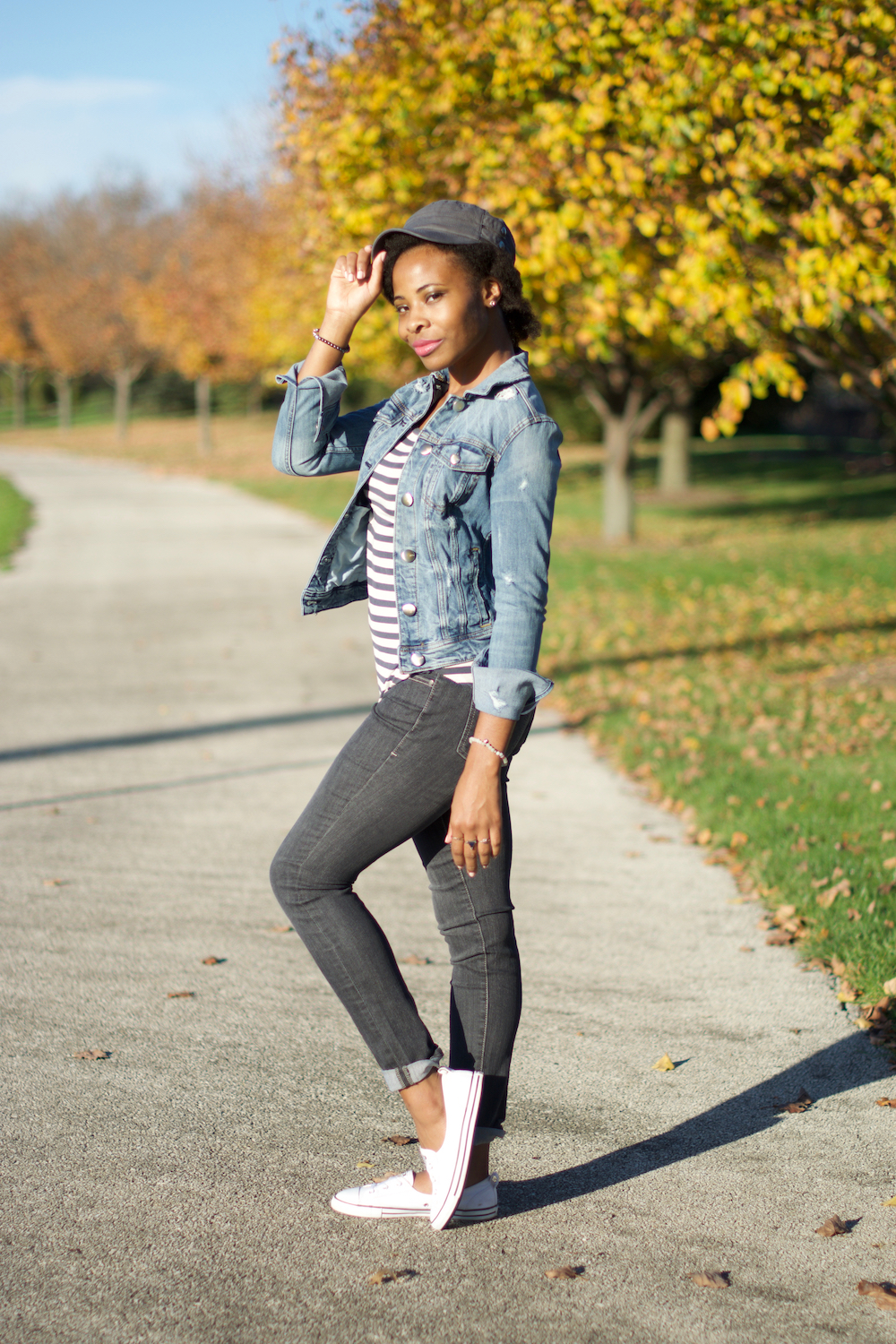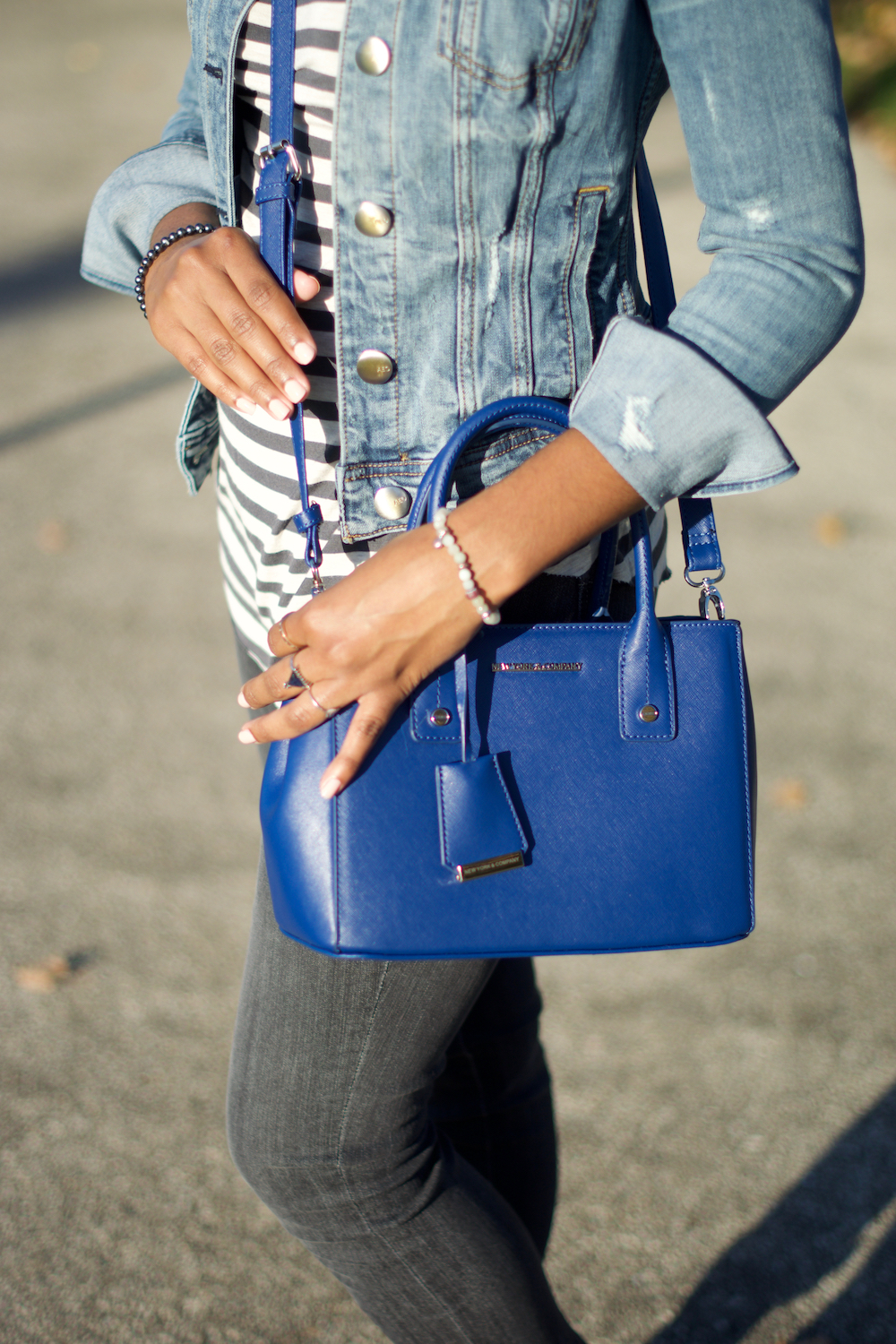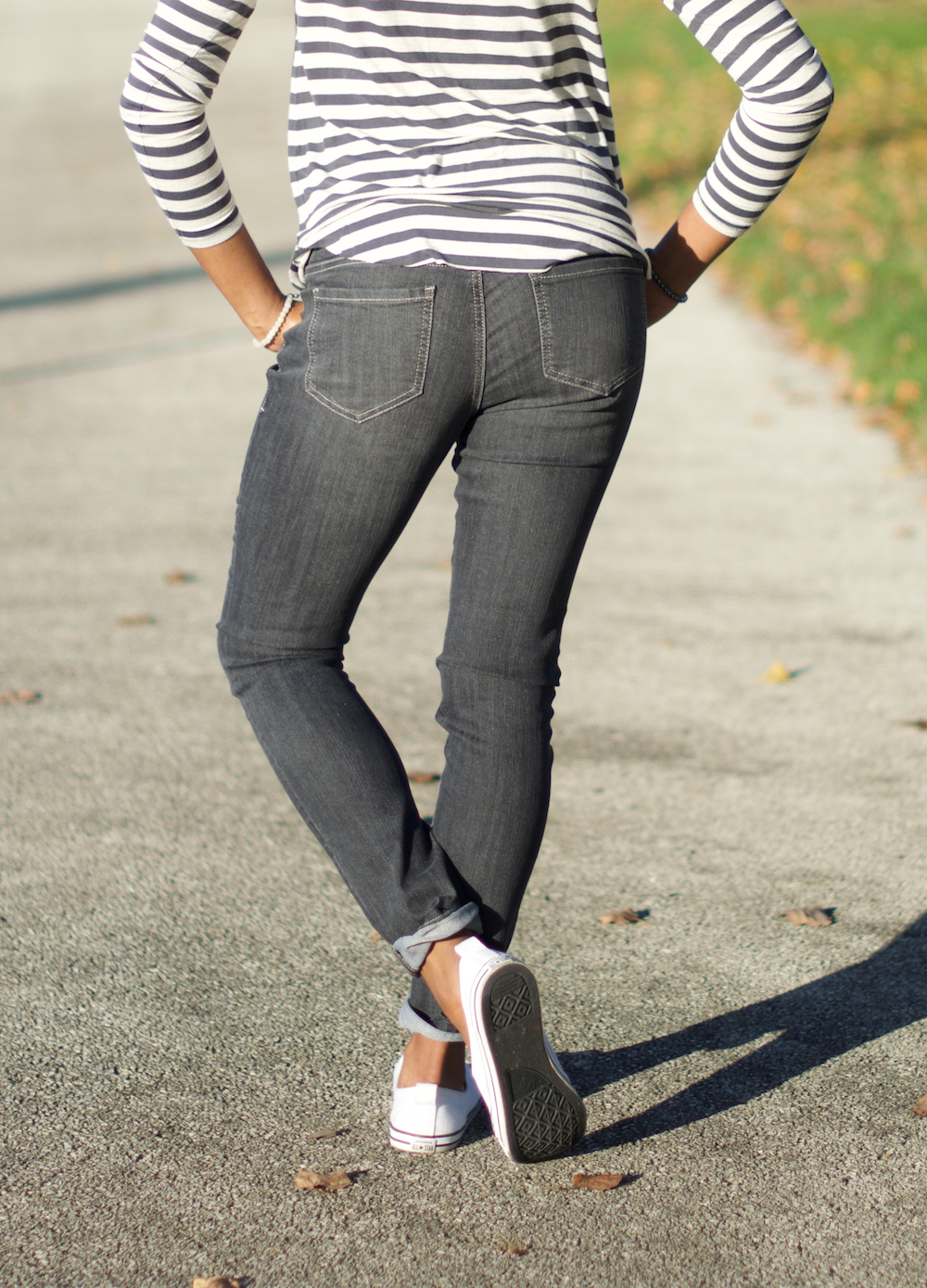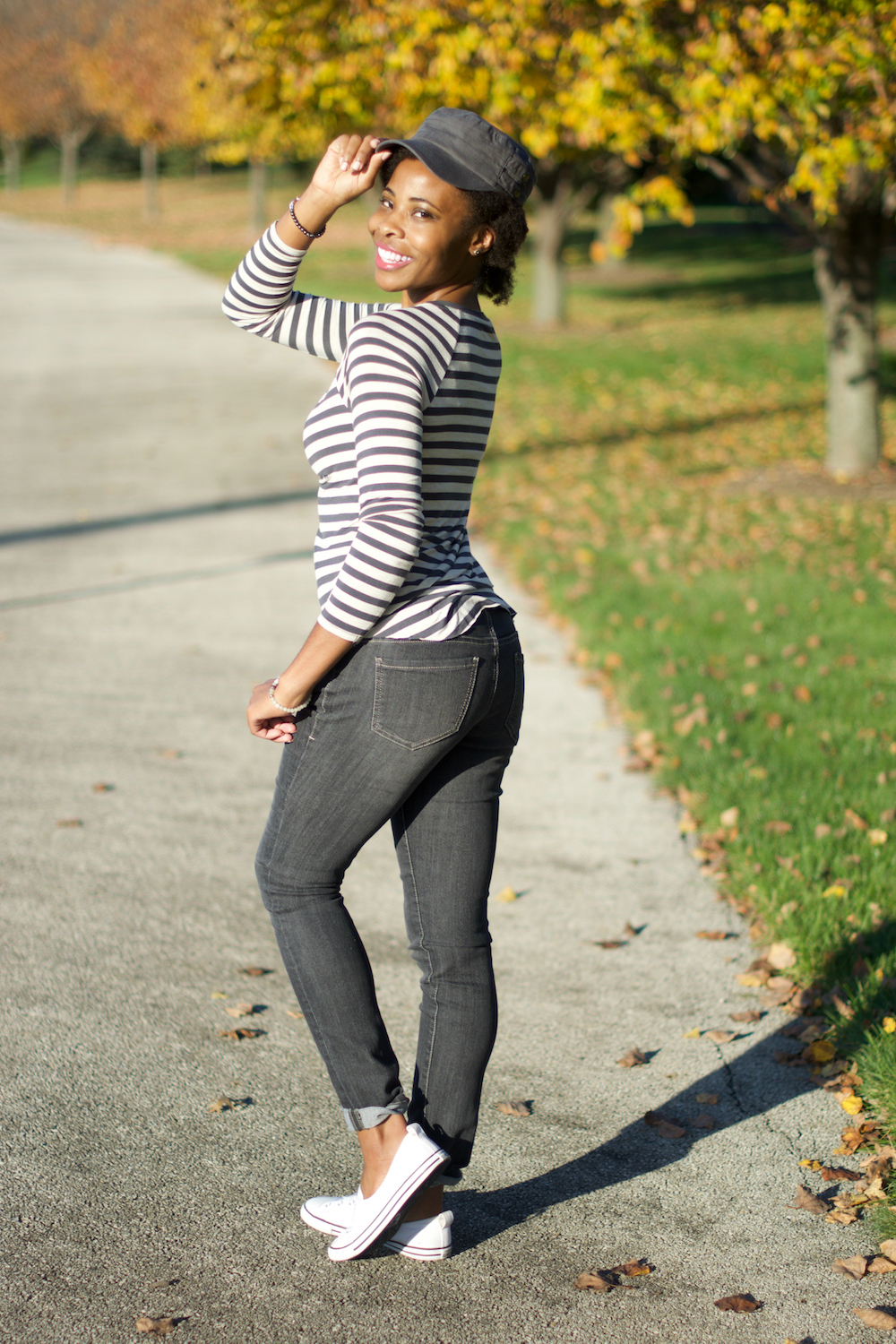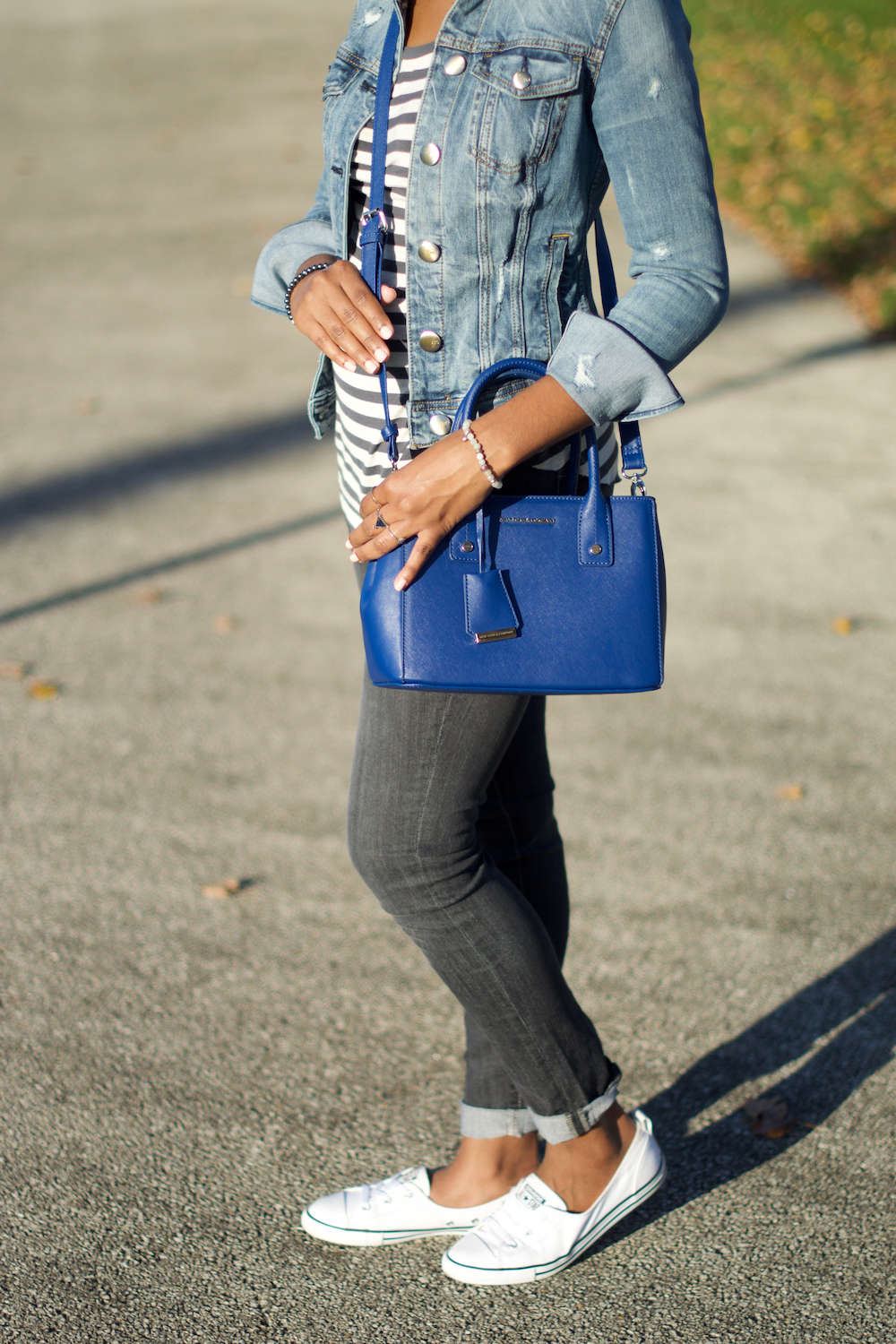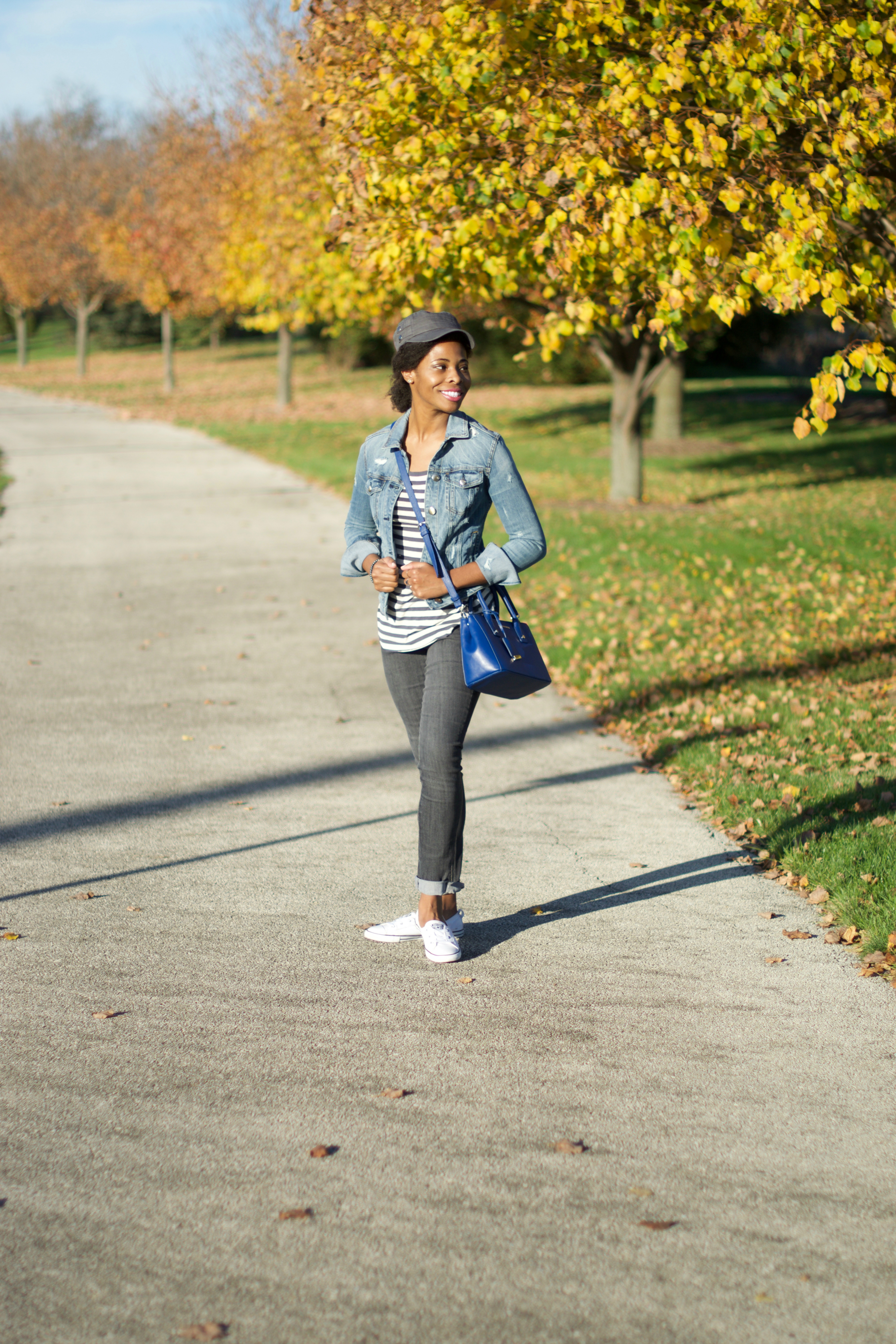 Denims by Jag Jeans
Striped Tee (the softest tee!)
Denim Jacket (AEO, old)
Newsboy Cap
Crossbody Bag
Sneakers (similar)
Earrings
Blue Triangle Ring
Lipstick – Revlon: Sassy Mauve
Nail polish – OPI: Bubble Bath (my fave color of all time! lol)
Hello lovelies! I have to keep this quick because I have been slammed with work as a teacher… I spent a pretty huge chunk of my weekend grading and then another lengthy amount lesson planning. I'm sad to keep this so short… but that extra hour from daylight savings can only stretch so far. Ha!
Before I go, I must say that this outfit is awesome, awesome! My tee is super comfy and I love the grey striped print. And did you notice my jeans? They are the Nora Skinny from Jag Jeans and not only do I love the fit and feel of these jeans, I am also a huge fan of this "thunder grey" shade of denim. Jag Jeans has a great collection of denim and they do an amazing job of creating jeans that go beyond the typical shade of blue. Head over to Jag Jeans and check out their selection!
With Style & Love,
♥
Amber
Thanks to  Jag Jeans for sponsoring this post!