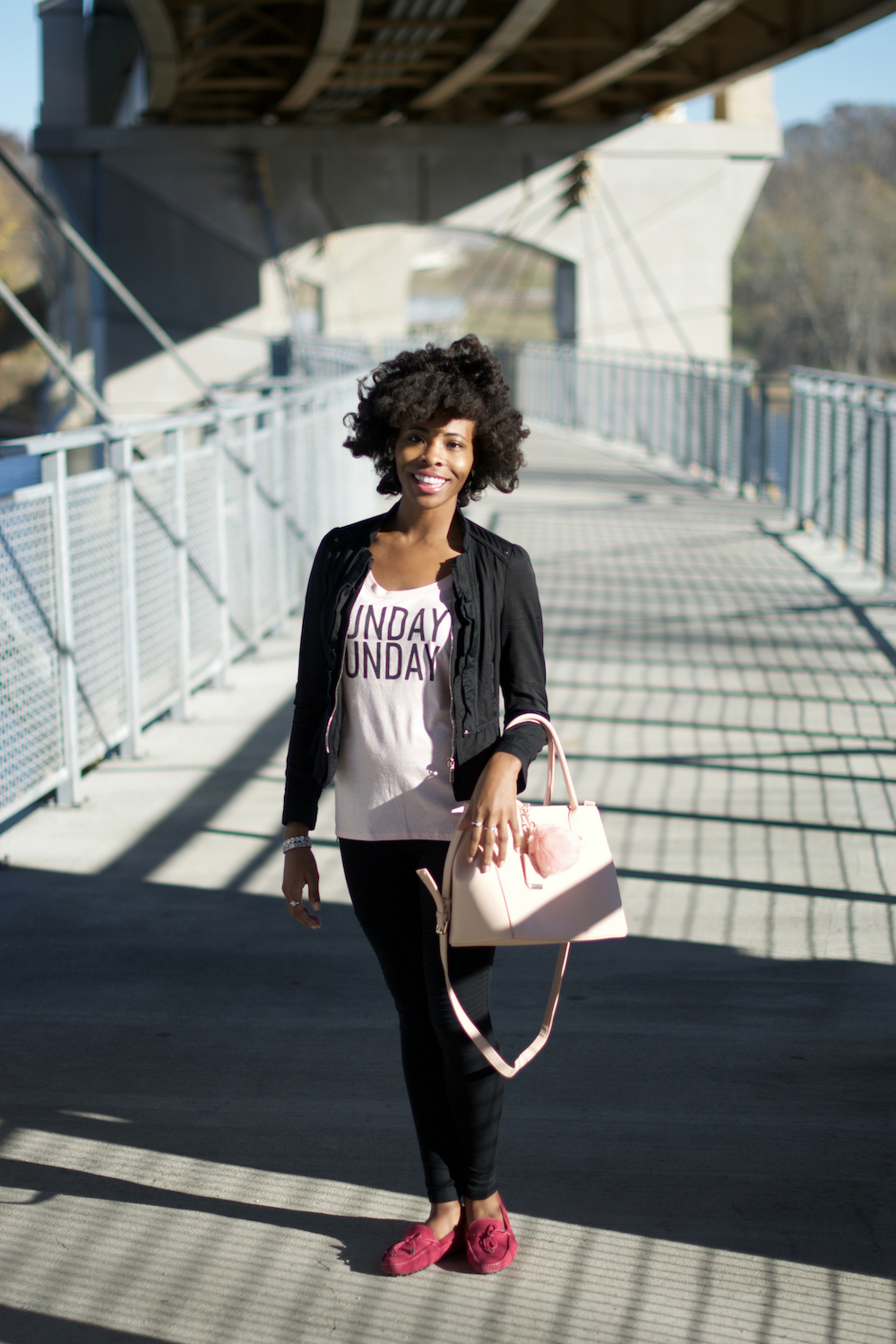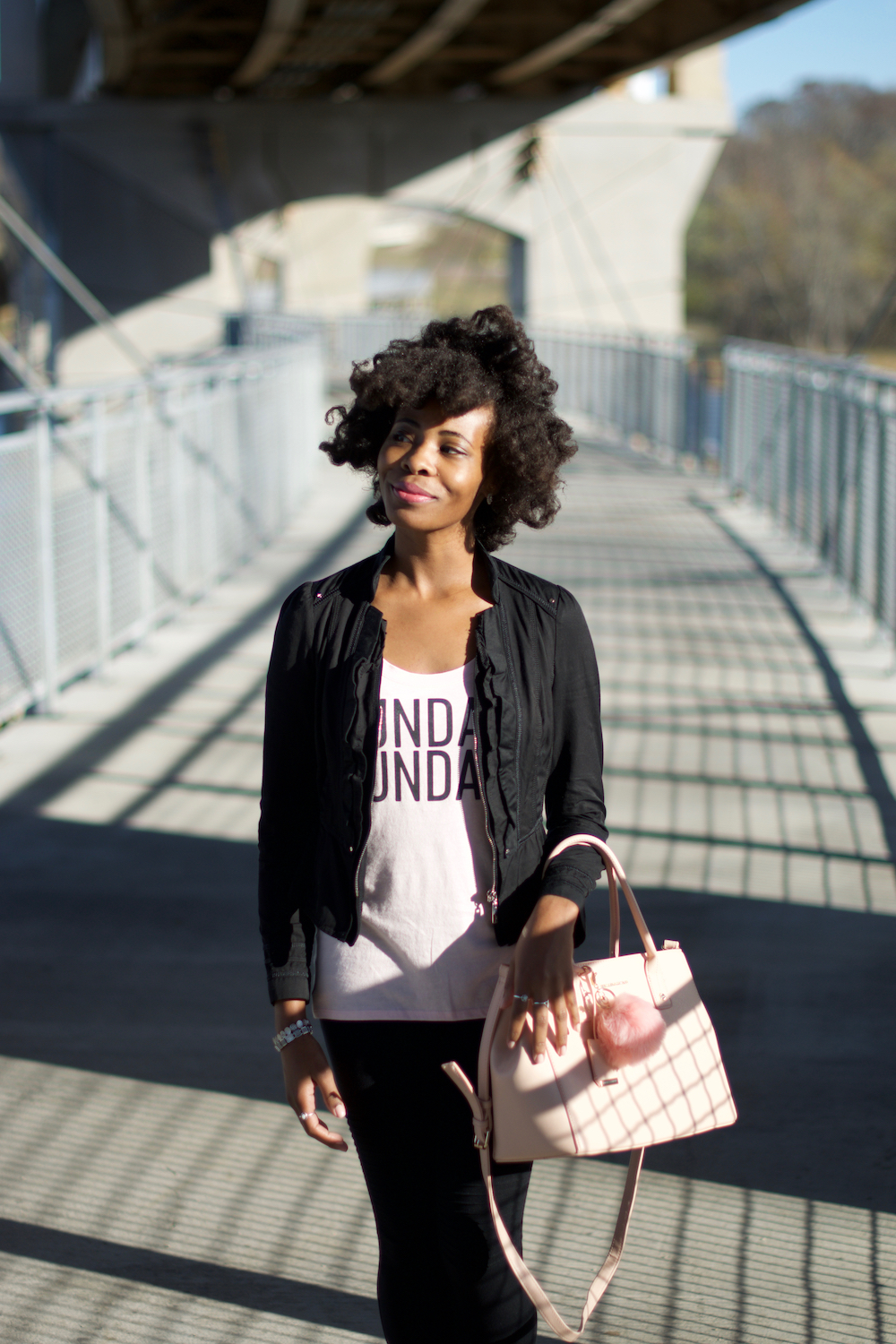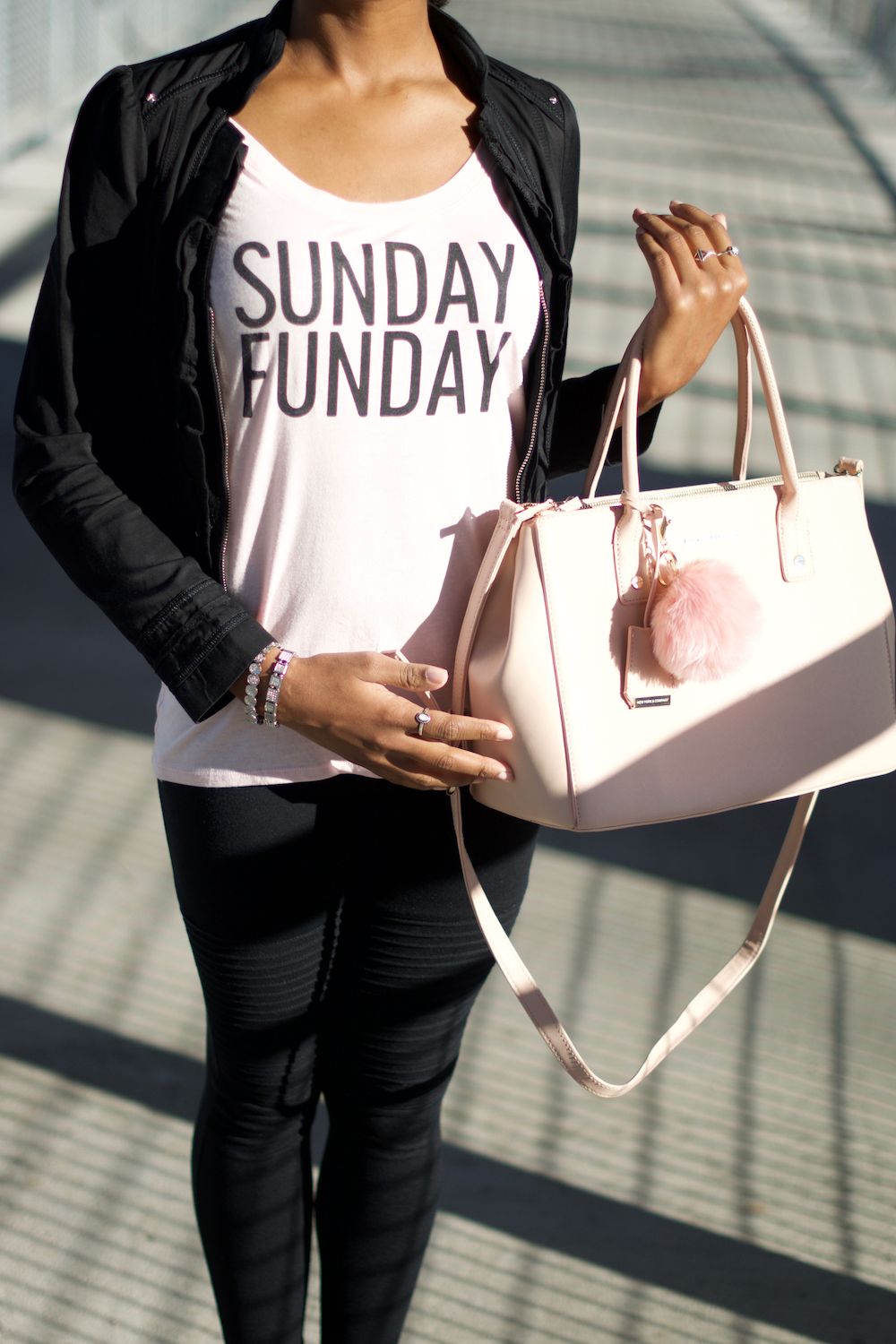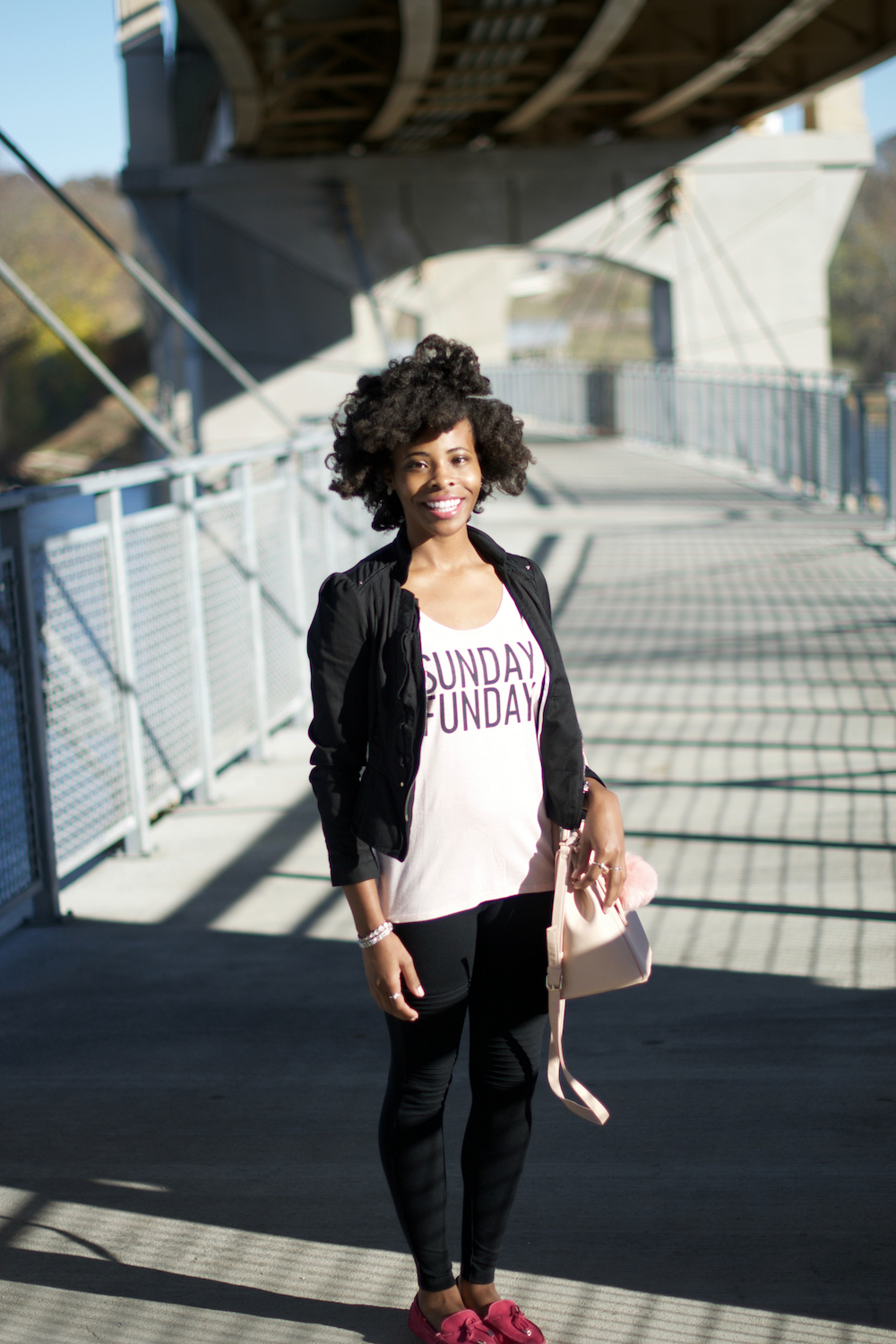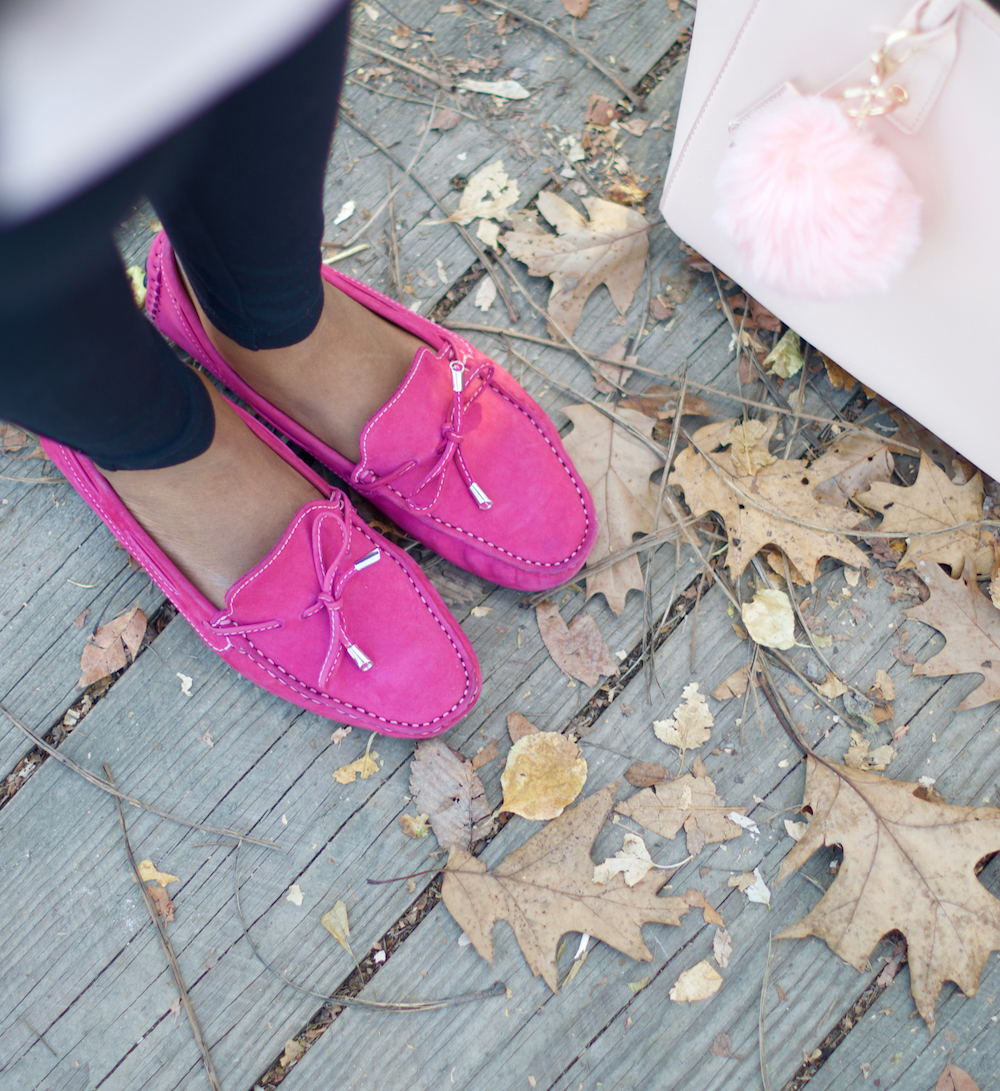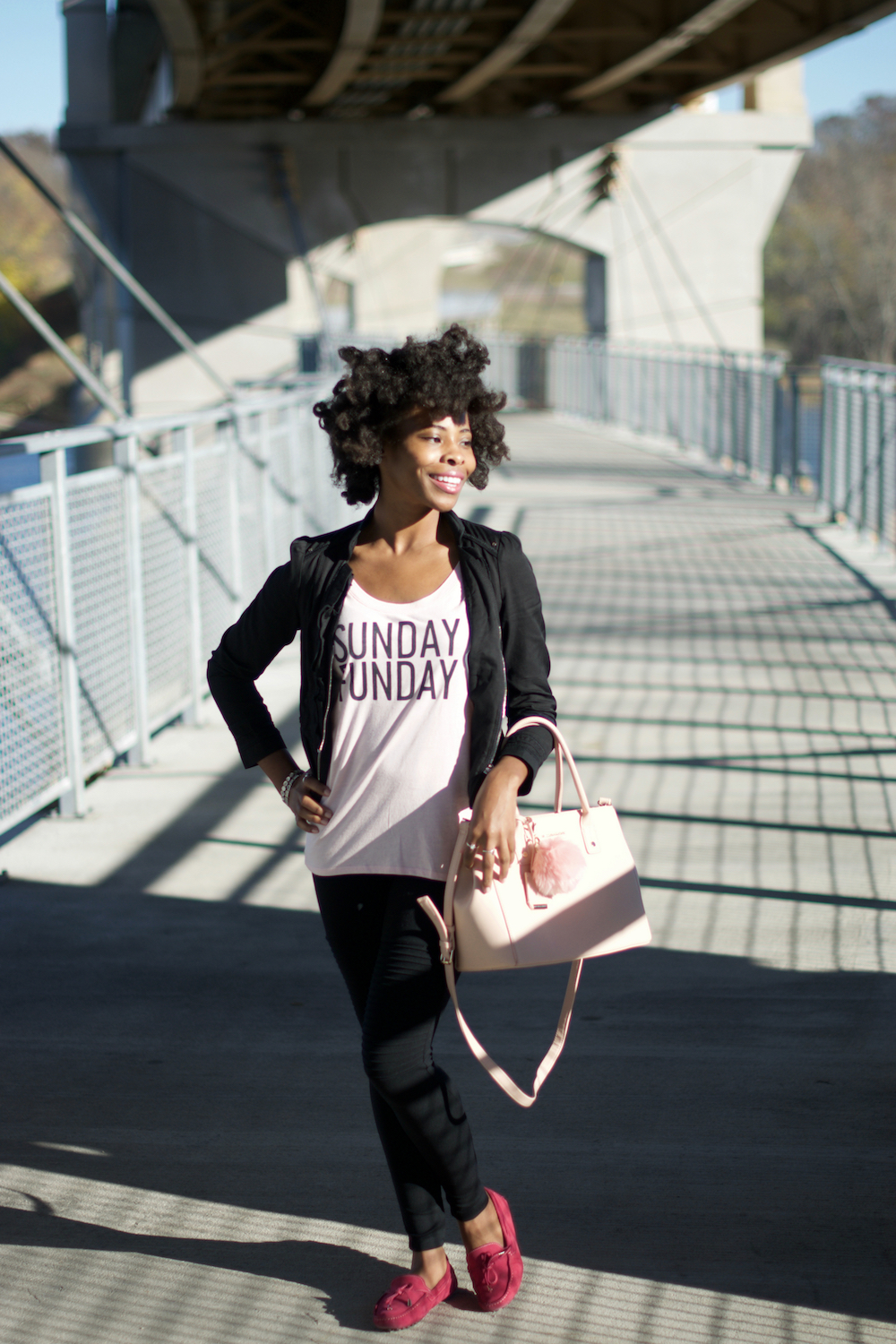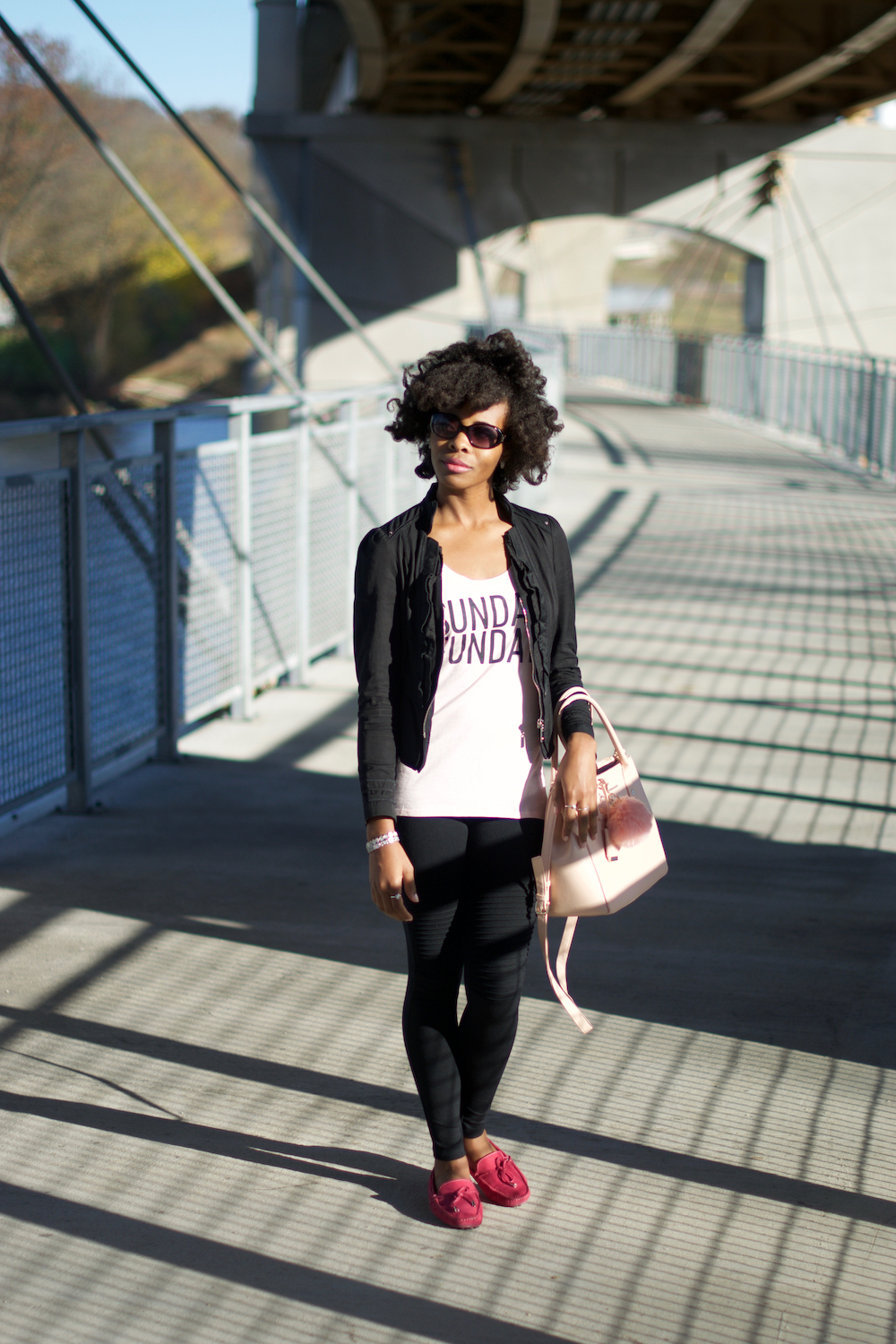 Tee
Jacket (old, similar)
Leggings
Loafers (similar)
Satchel
Earrings
Fluffy keychain pom (less than $8!!)
Rings
Lipstick – Revlon: Sassy Mauve
Nail polish – OPI: Bubble Bath
The Life
Happy Monday lovelies! I don't know about you… but with the holiday of Thanksgiving upon us, my week is going to be very short. That is something to be thankful for and very, very happy about!
How was your weekend? I think the highlight of mine was going to the Christkindlmarket in Chicago with Alena and David. We explored around the pop-up market and ate some very tasty treats! If this unique, German market pops up near you, or you're in Chicago during the holidays, I highly suggest you go for a visit… Speaking of holidays, what are your plans for the first upcoming one: Thanksgiving?
The Look
This is one of my favorite tees! I got it a few weeks ago, and it's the perfect, fun tee to layer under a sweater, jacket or zippered sweatshirt. Whenever I've worn this tee, I get lots of compliments… who doesn't love Sunday Funday? Amiright!?
With Style & Love,
♥
Amber