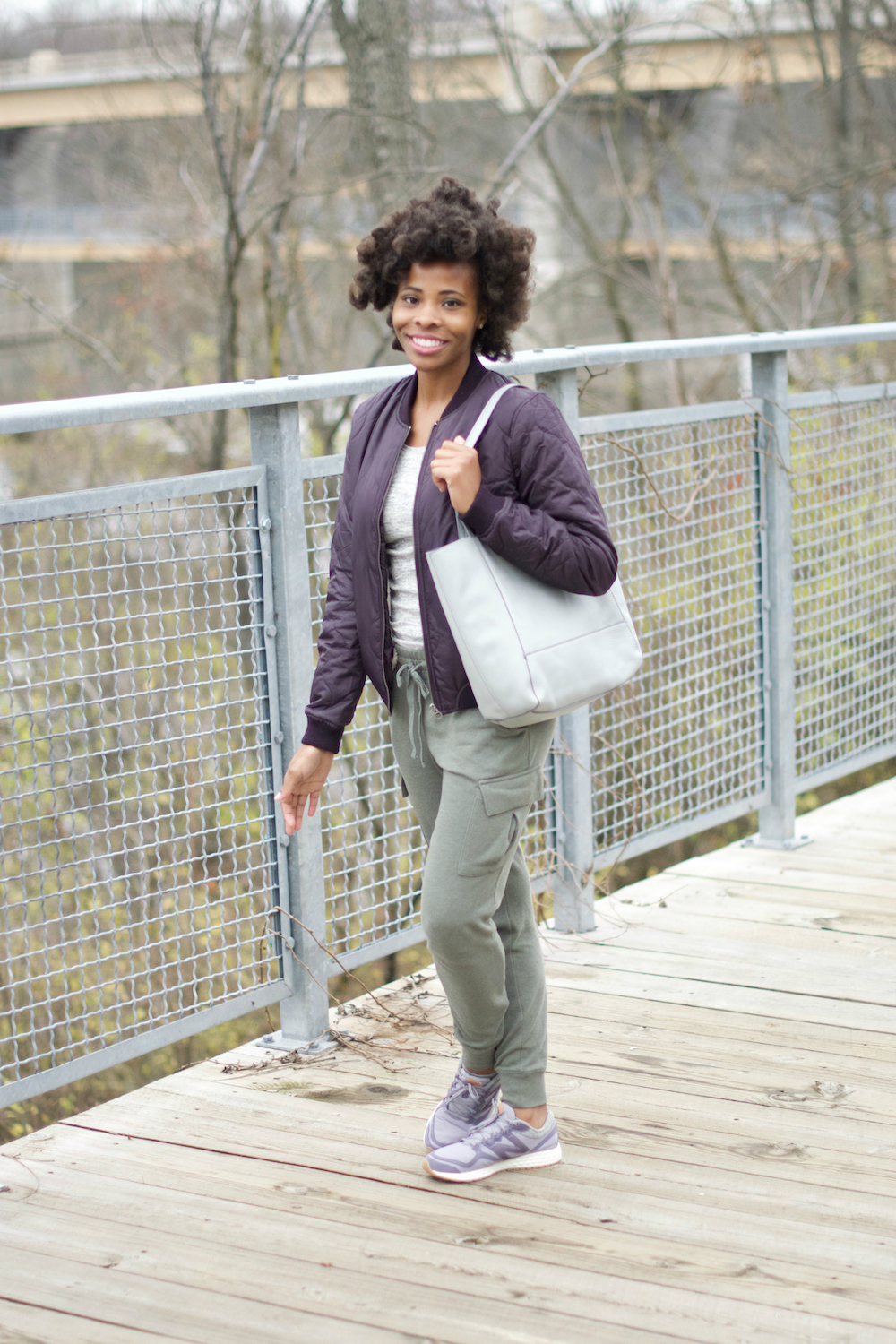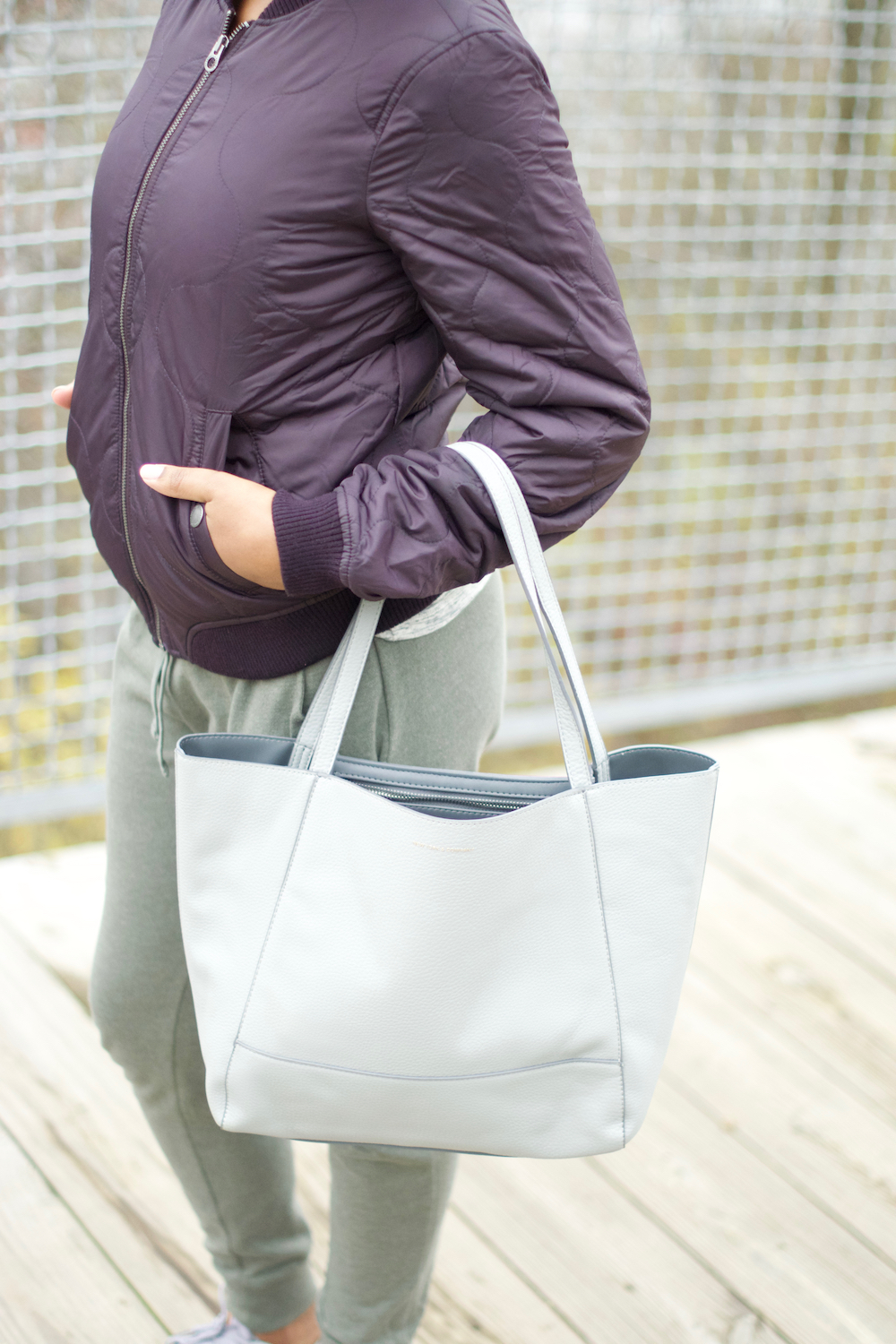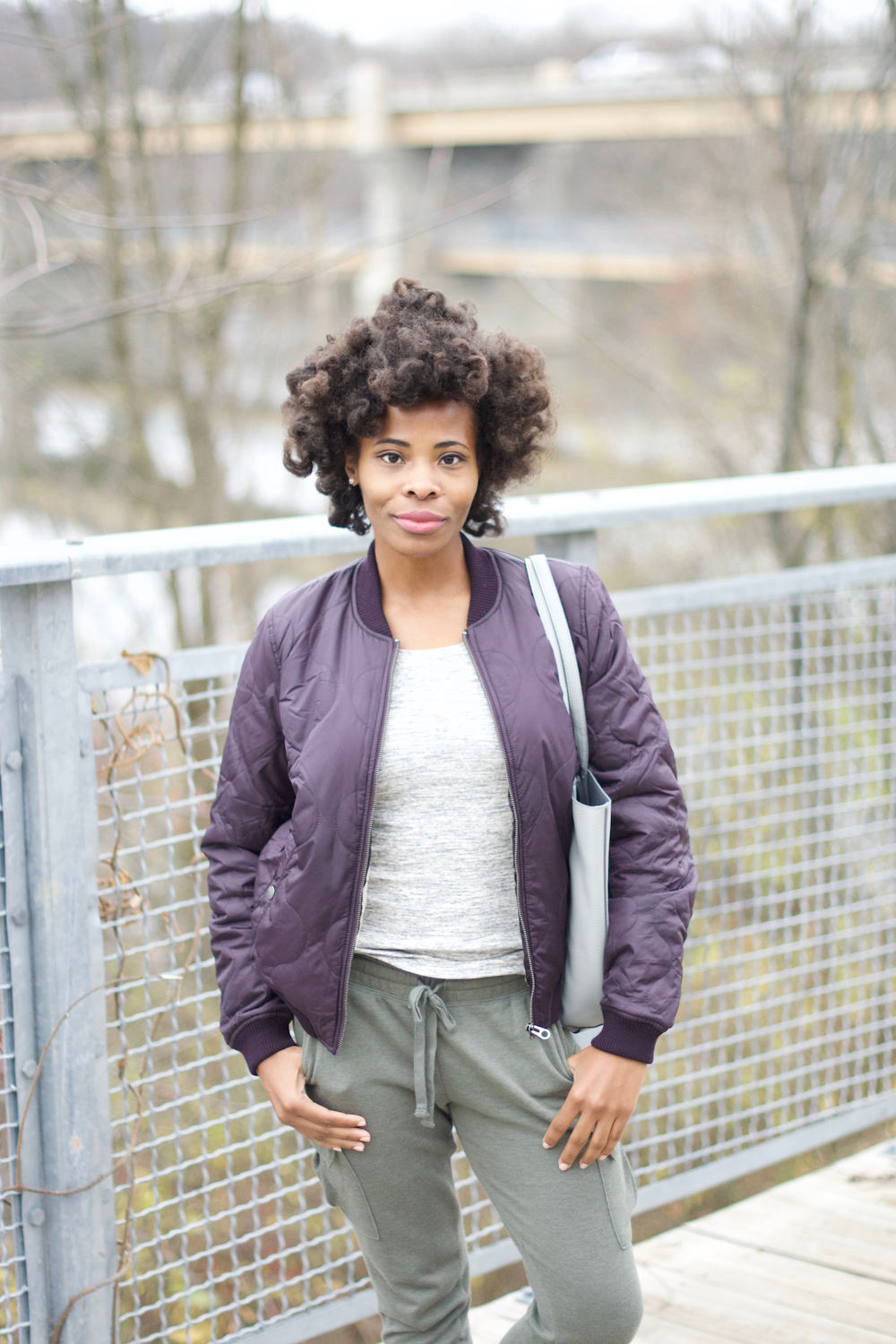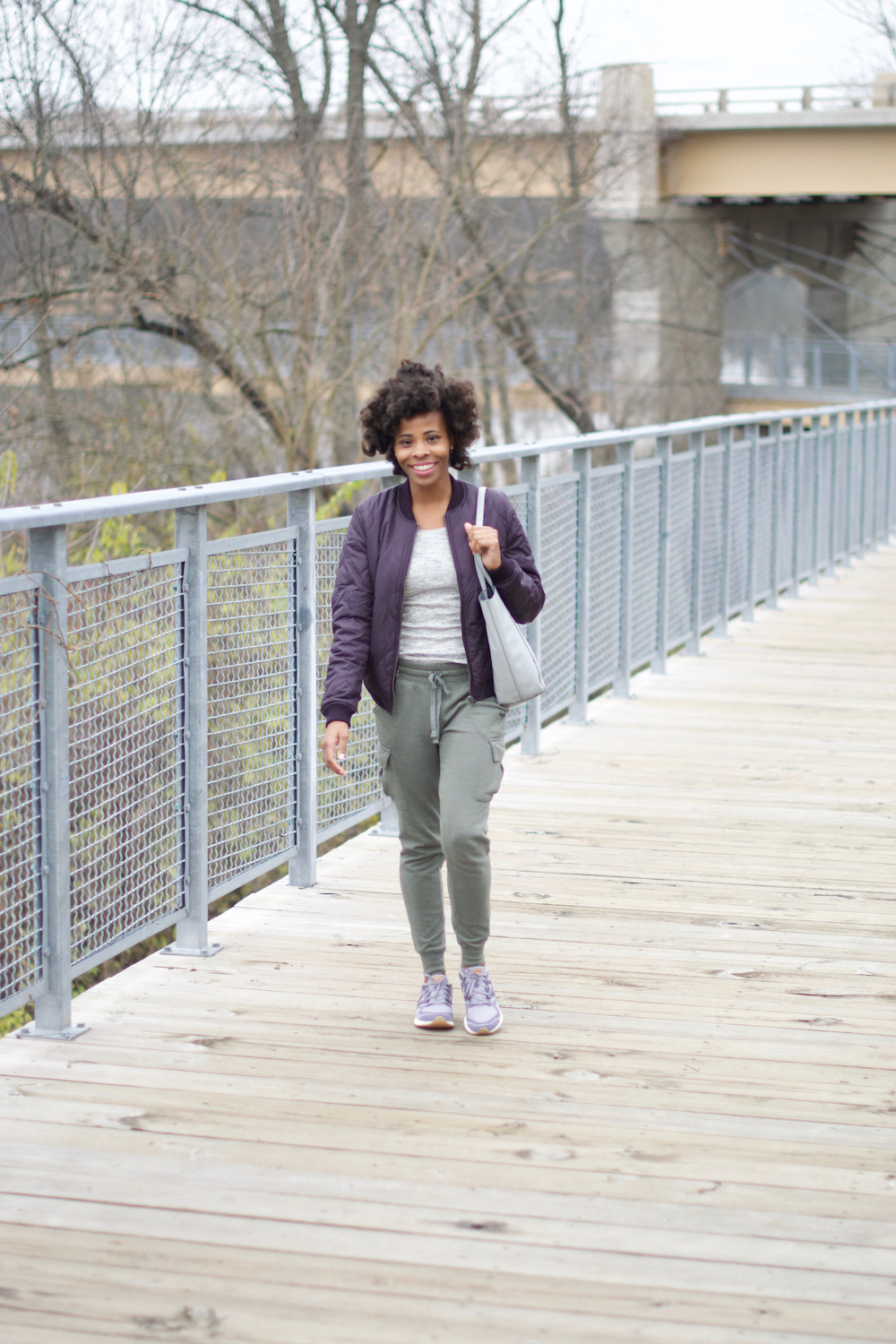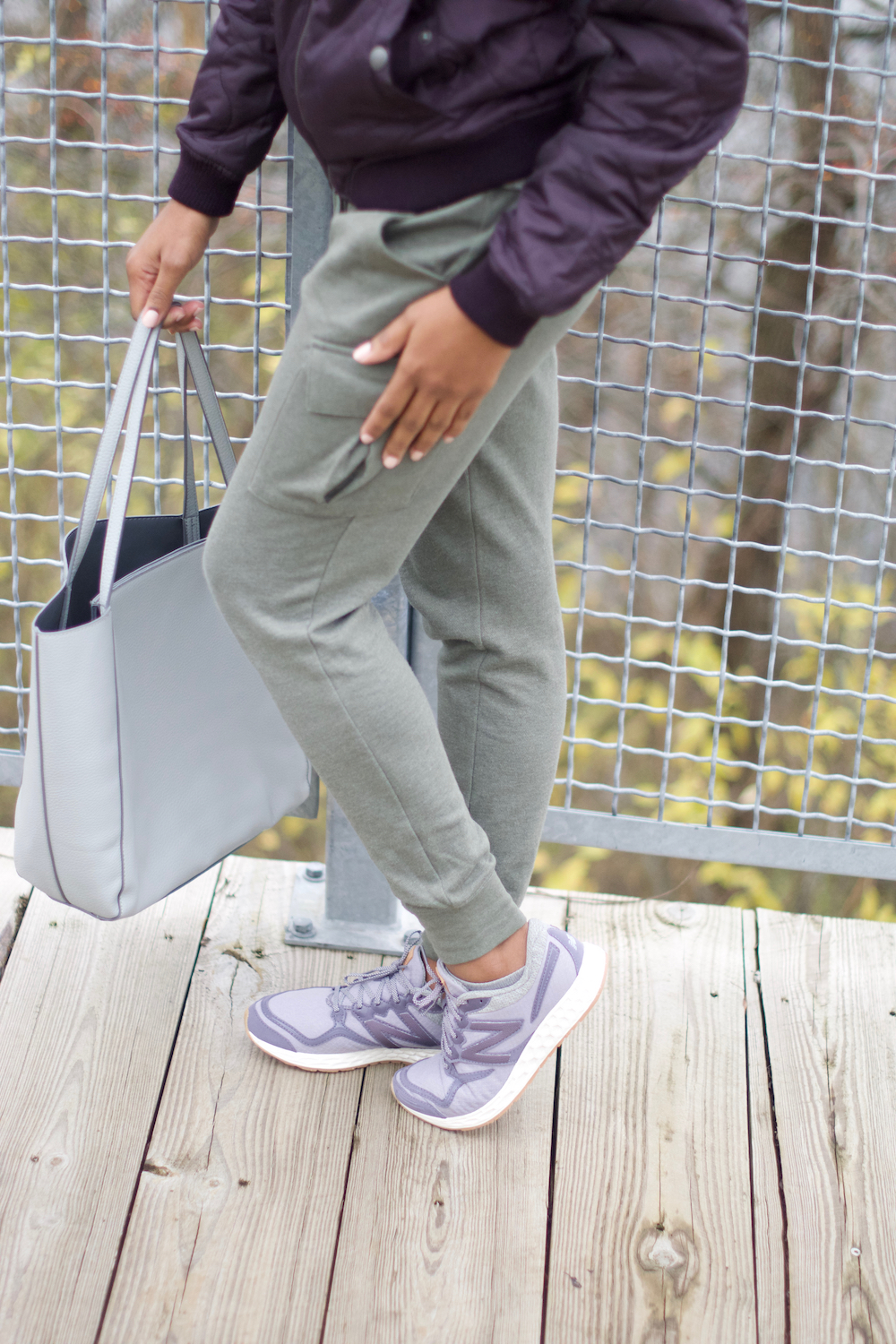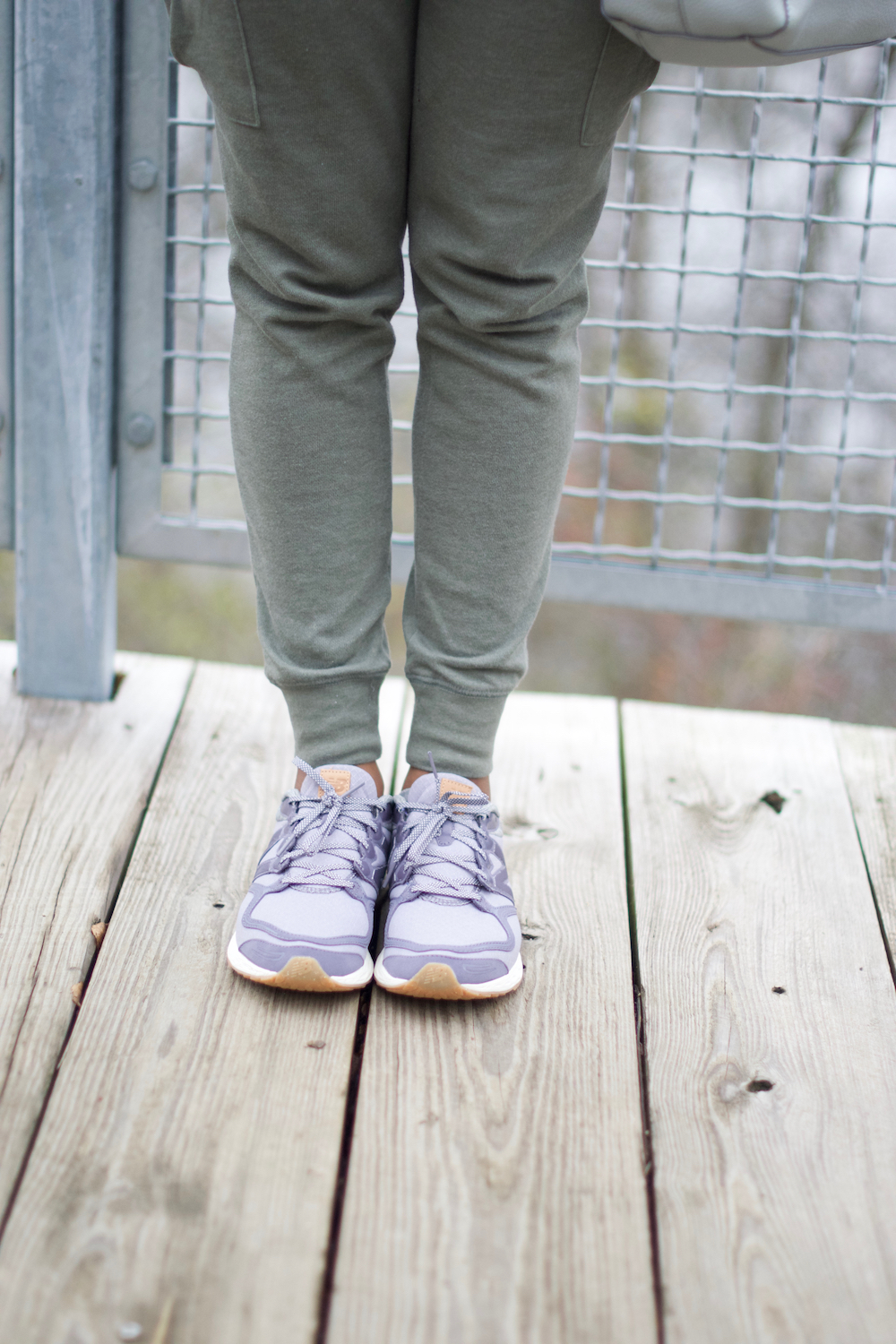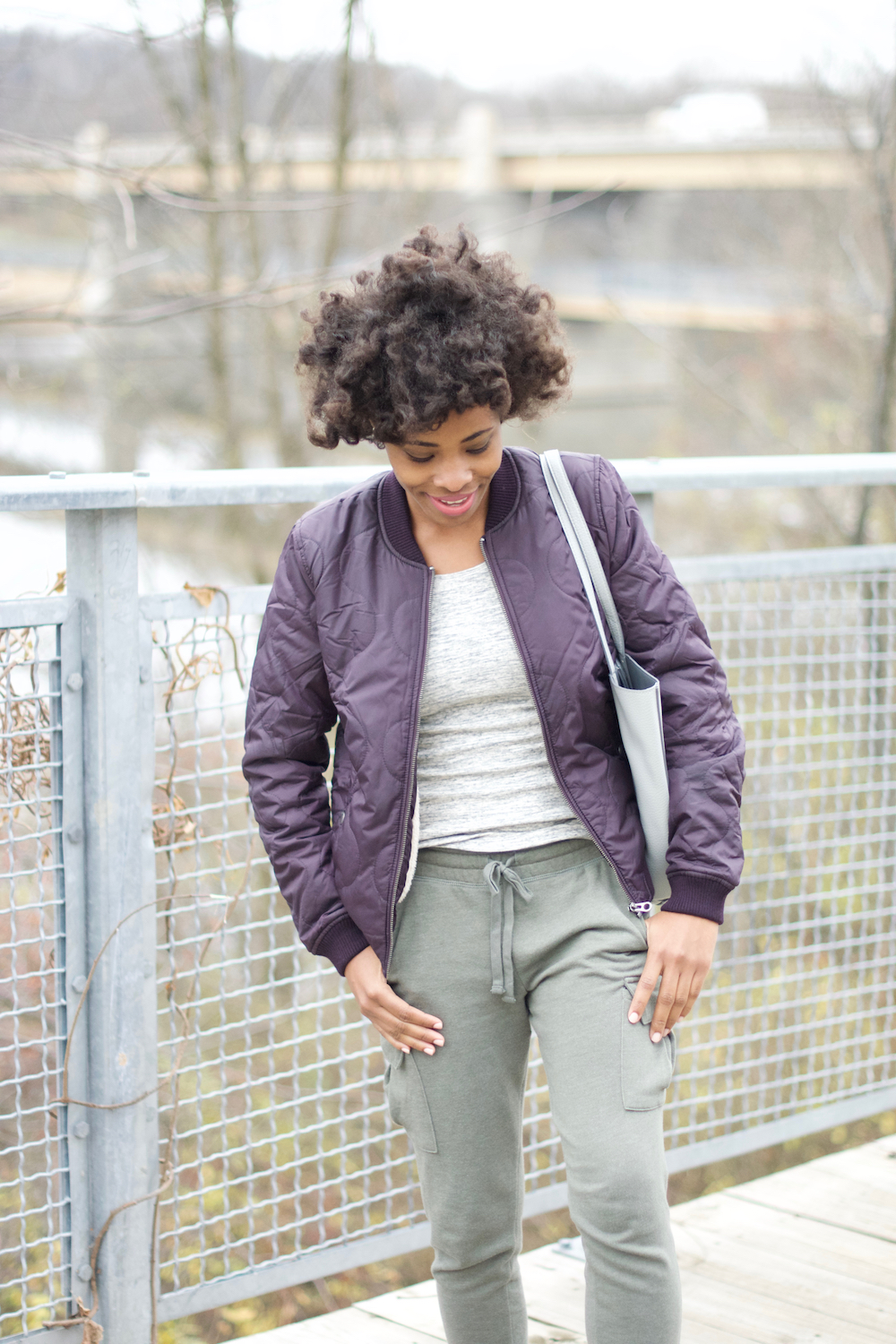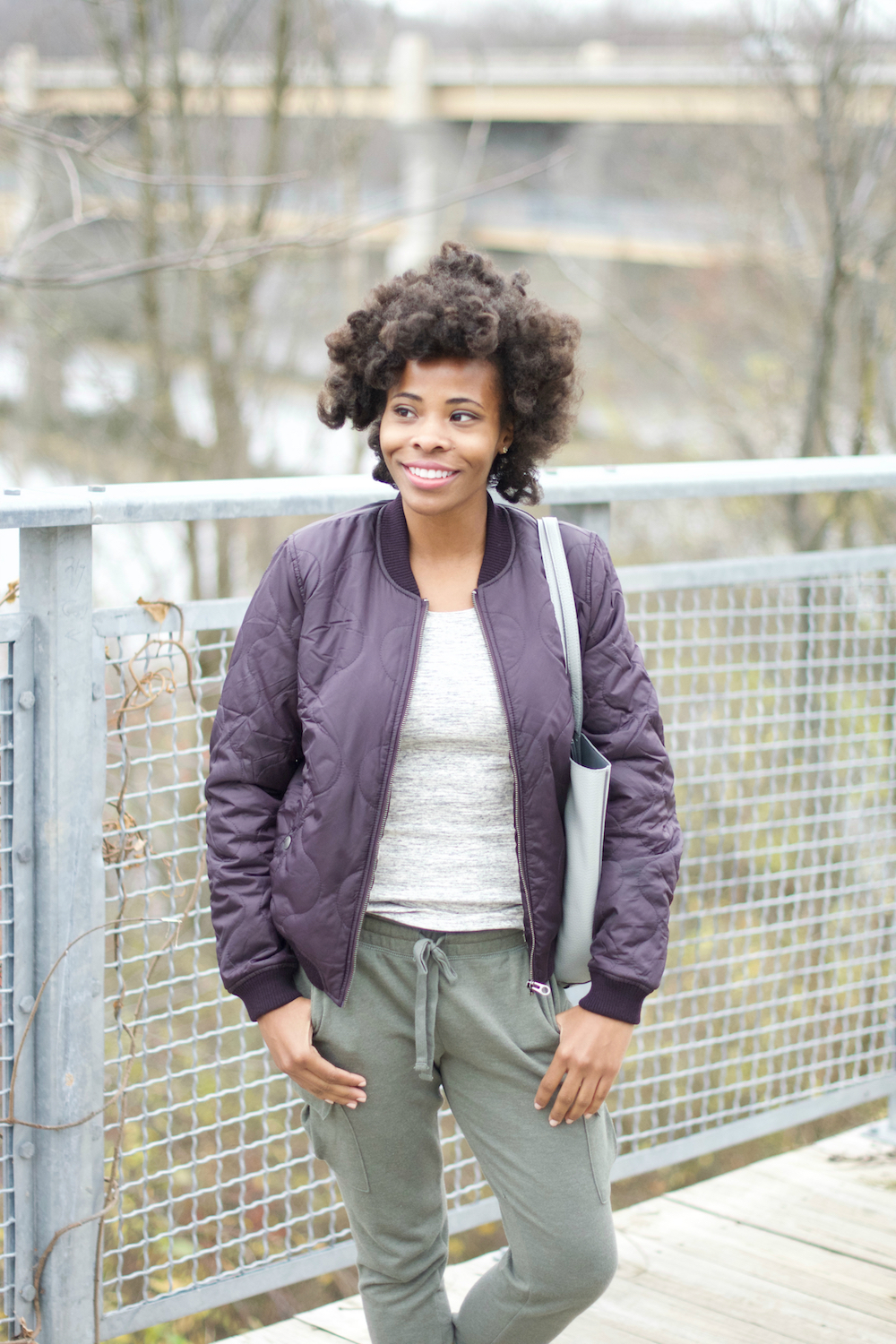 Bomber Jacket (currently on sale!)
Tee
Joggers (fave!)
Sneakers
Tote (sold out, similar)
Earrings
Lipstick: Revlon – Sassy Mauve
Nail polish: OPI – Bubble bath
Happy Tuesday!
Let me tell you… finding time to blog is so tough! There's a tiny part of me that wishes I: 1- never got into blogging, or, 2- was a helluva lot less busy, so I had more time for my hobby! I adore shopping, fashion and blogging… but this first year teaching makes it nearly impossible to find the time to get it all done. Many of my evenings and weekend are filled with lesson planning, prep, grading and don't even get me started on emails and all the other operational elements that align with modern day teaching… being a teacher takes a lot of organization, focus, drive and time! I enjoy my position as a high school English teacher, but I also enjoy… having a life!
Admittedly, though, I'm at the point where I have everything planned and prepped for the end of the semester. So, since I first began this job in August, I took my first weekend "off" this past weekend and it was needed. I got to spend time relaxing with my loved ones and having fun! It was very refreshing and I've missed having time off.
One of my looks over the weekend was the casual look featured here in this post. My sneakers are from New Balance and they are the most comfortable pair of sneakers I've ever owned. I am pretty sure I'll buy them in another color… I'm also a huge fan of my bomber jacket from American Eagle. I adore the rich, plum purple shade and how it's the perfect complement to my olive green joggers. This casual and comfy look is right up my style alley!
I must give many thanks to my wonderful boyfriend David. This past Sunday marked 8 months of being officially in a relationship. Although we met back in February, we didn't have the "committed to you" talk until April 4th. I'm glad we had that talk because David is really special to me. One thing I am incredibly grateful for is that he takes the photos of me for my blog, and his support (in so many areas and ways in my life) is appreciated more than he'll know!
Enjoy your day lovelies!
With Style & Love,
♥
Amber