Well, here we are, another Monday. My weekend was…interesting.
Friday kind of came and went. I took Alena to see the Paddington movie. It was very cute!
Then on Saturday, Alena, who is going to be in a community theatre production of Seussical, had rehearsal.
Later on, I had date night with the bf. We went to a local pub to chat over drinks.
I ordered a Moscow Mule. Have you ever tried one before?
I had my first one on New Years Eve, a friend was mixing them up.
The drink is made up of ginger beer, vodka, and lime.
Here's a picture of my tasty drink: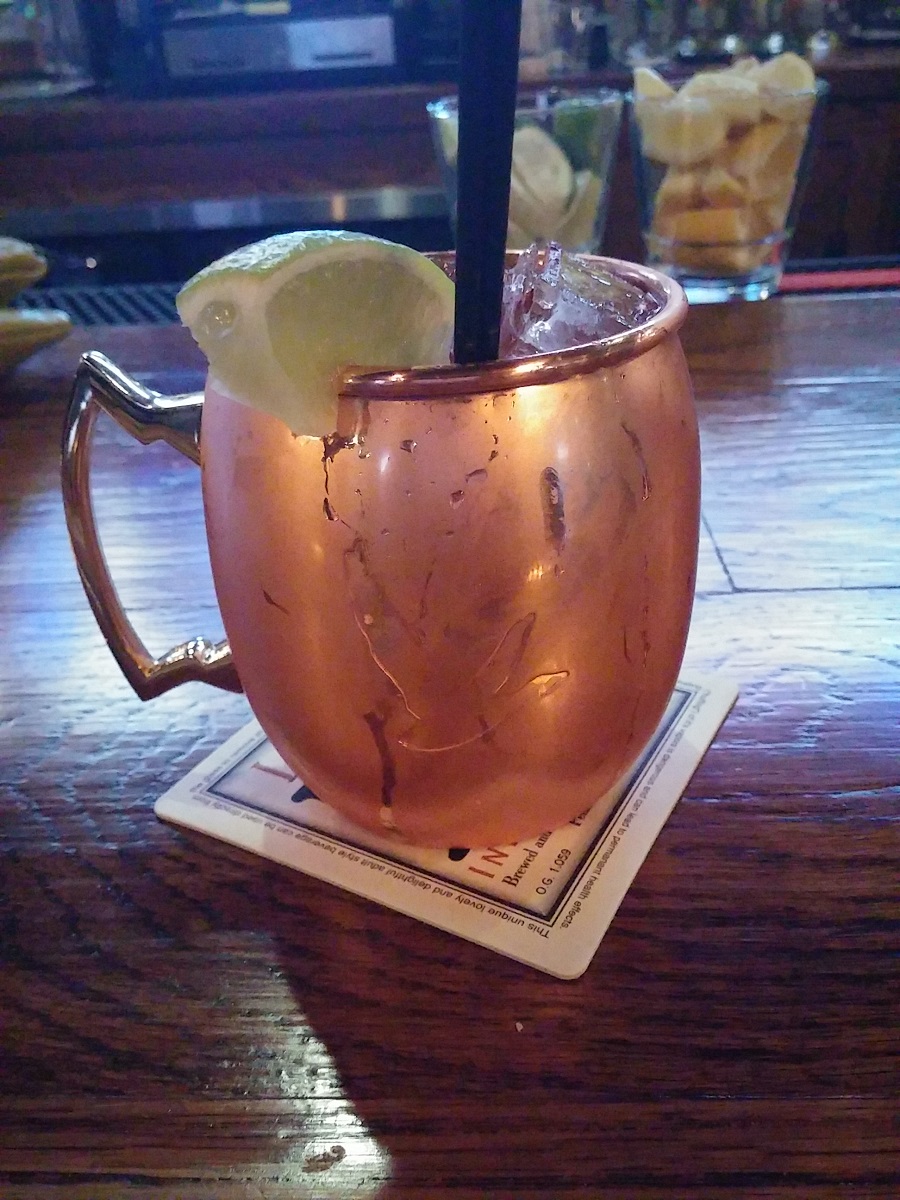 I love the traditional little copper mugs that the drink is served in. Aren't the mugs so cute!?
I was curious about the history behind the beverage mug, so I read about the Moscow Mule's introduction here.
I think one of the reasons I adore the mug is because I am in awe of metal shades.
When it comes to home decor and kitchenware, I really like silver, gold, copper, and brass.
Check out my Mixing Metals board on Pinterest, and also peep my other boards for my decorating taste.
(I'm on Pinterest!)
When I Googled "Moscow Mule" I came across several places selling the copper mugs.
Two stores I like, World Market, and Urban Outfitters are both selling the mugs.
Click on the images to take you out to their sites if you would like to purchase one of these cuties!
Sunday came around and the BF and I had a couple iced lattes from Starbucks, then brunched with Alena.
In the afternoon, I said see you later to Mike…then spent the early evening with my sister,
who stopped by, to watch the movie "The Other Woman." It was really funny and a nice chick
flick to relax and watch as the weekend came to an end.
How was your weekend? What did you do?
Xo,
Amber