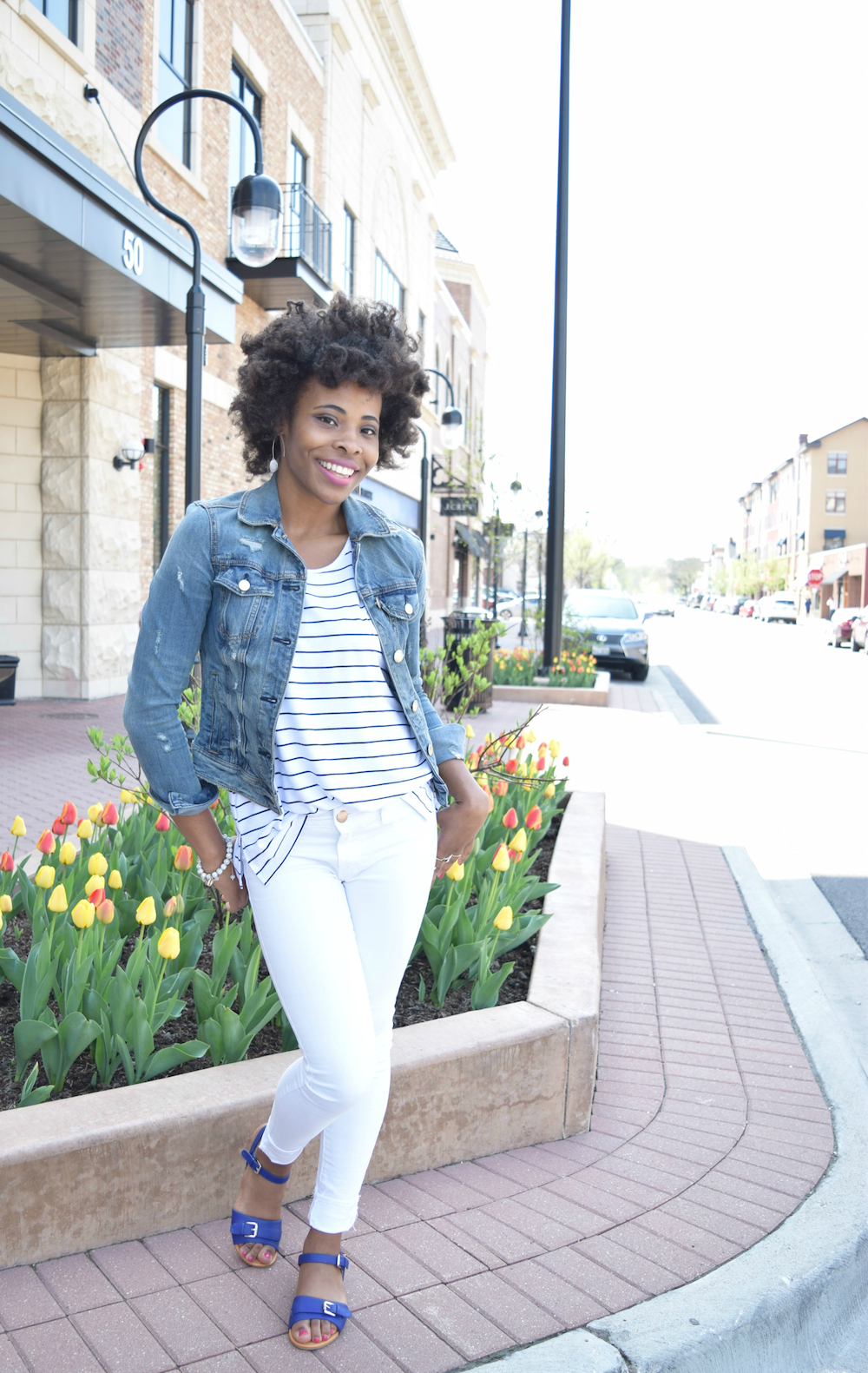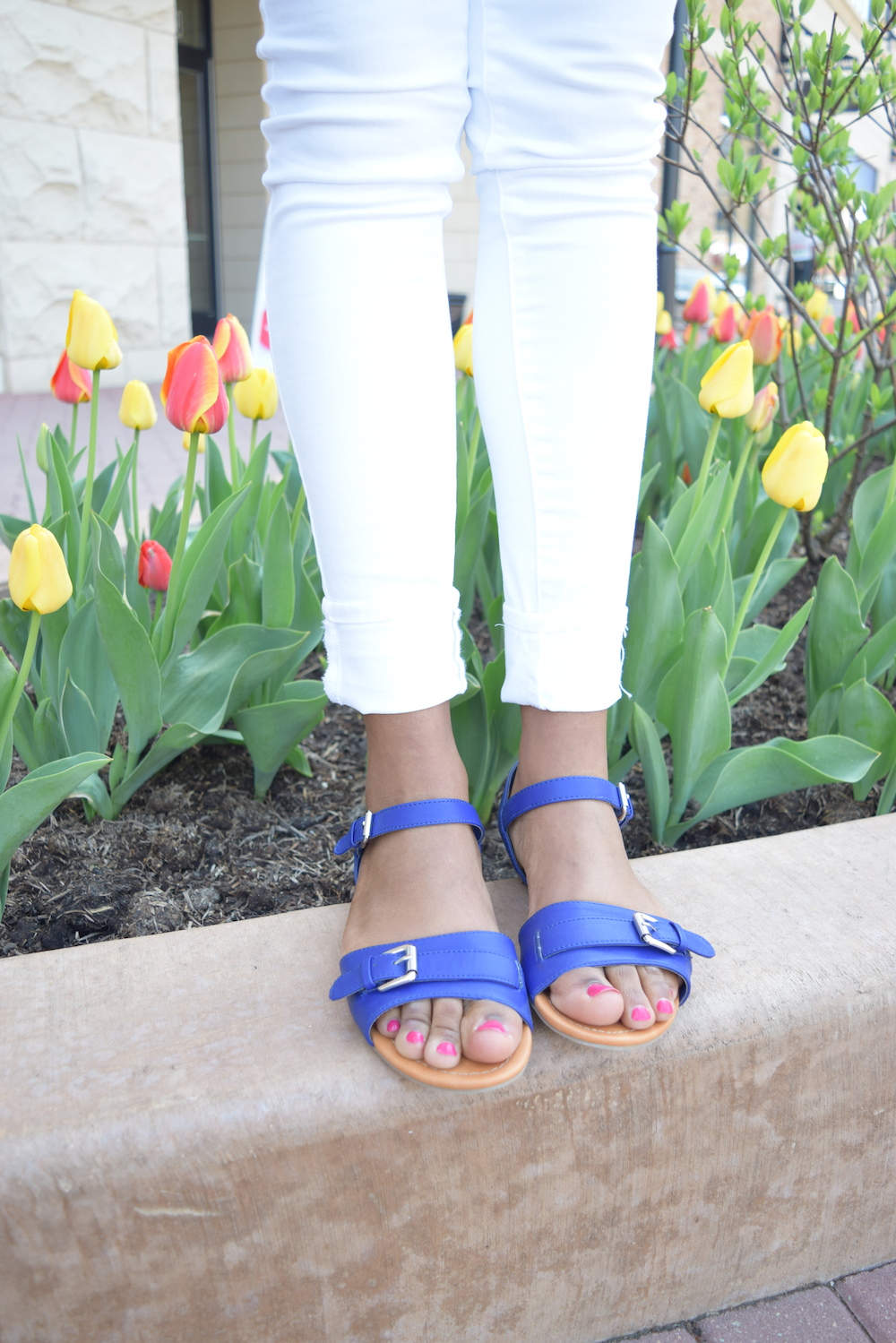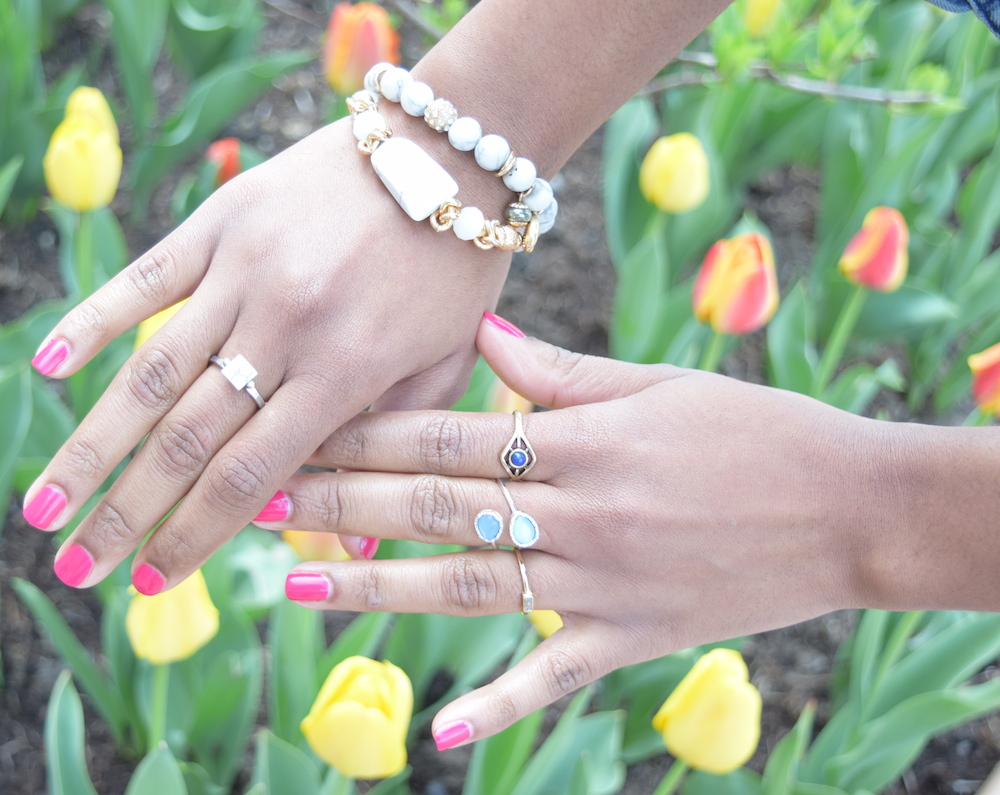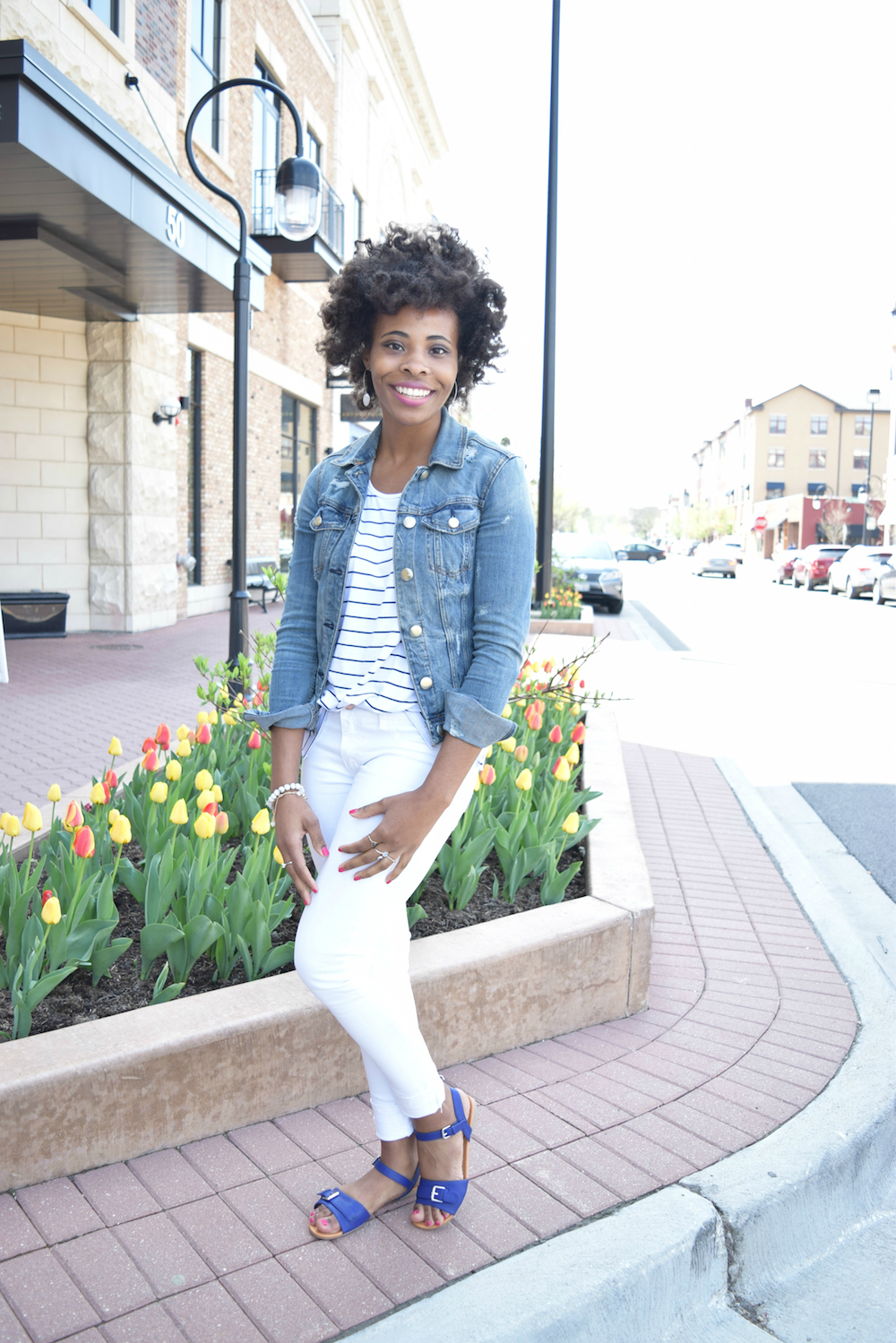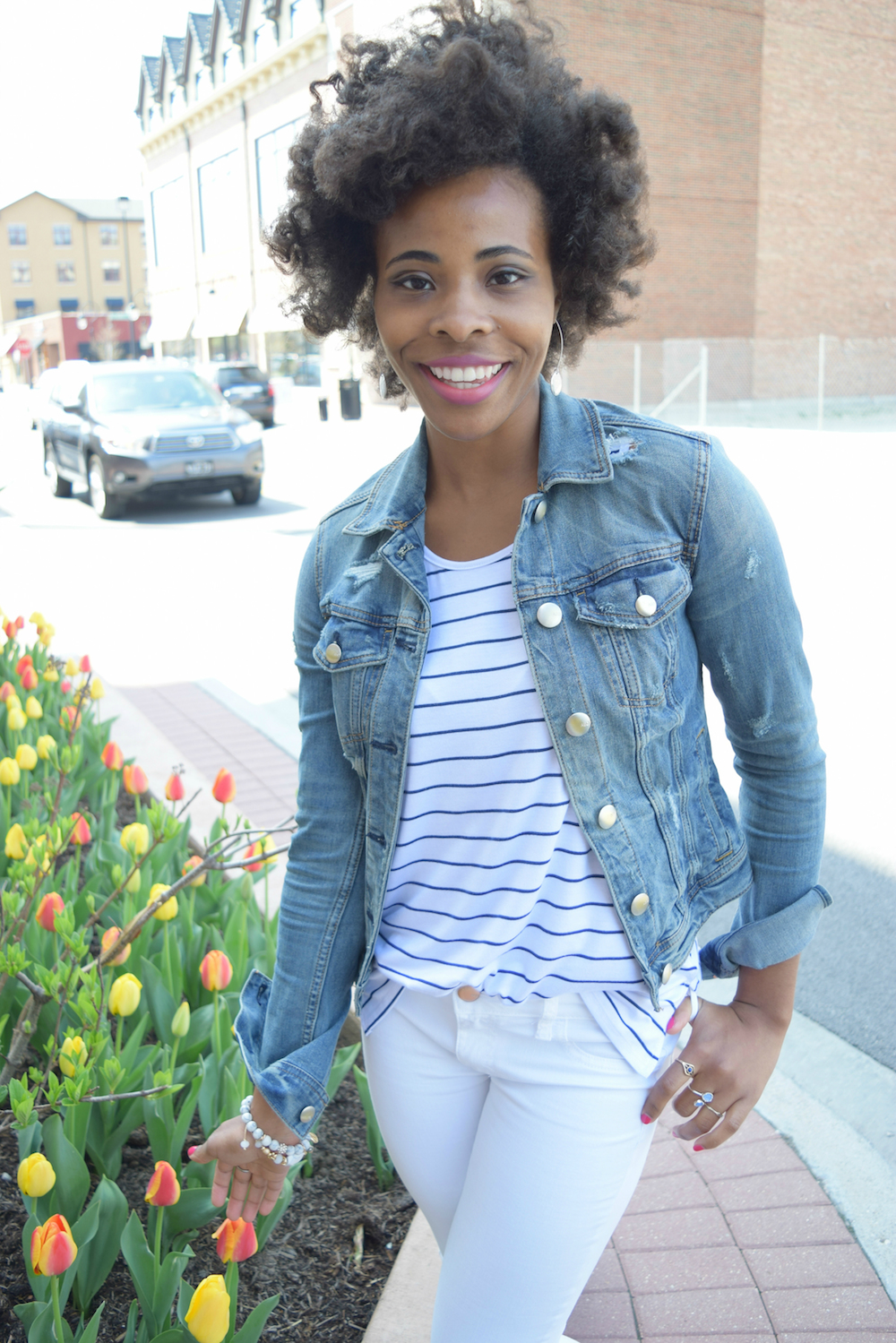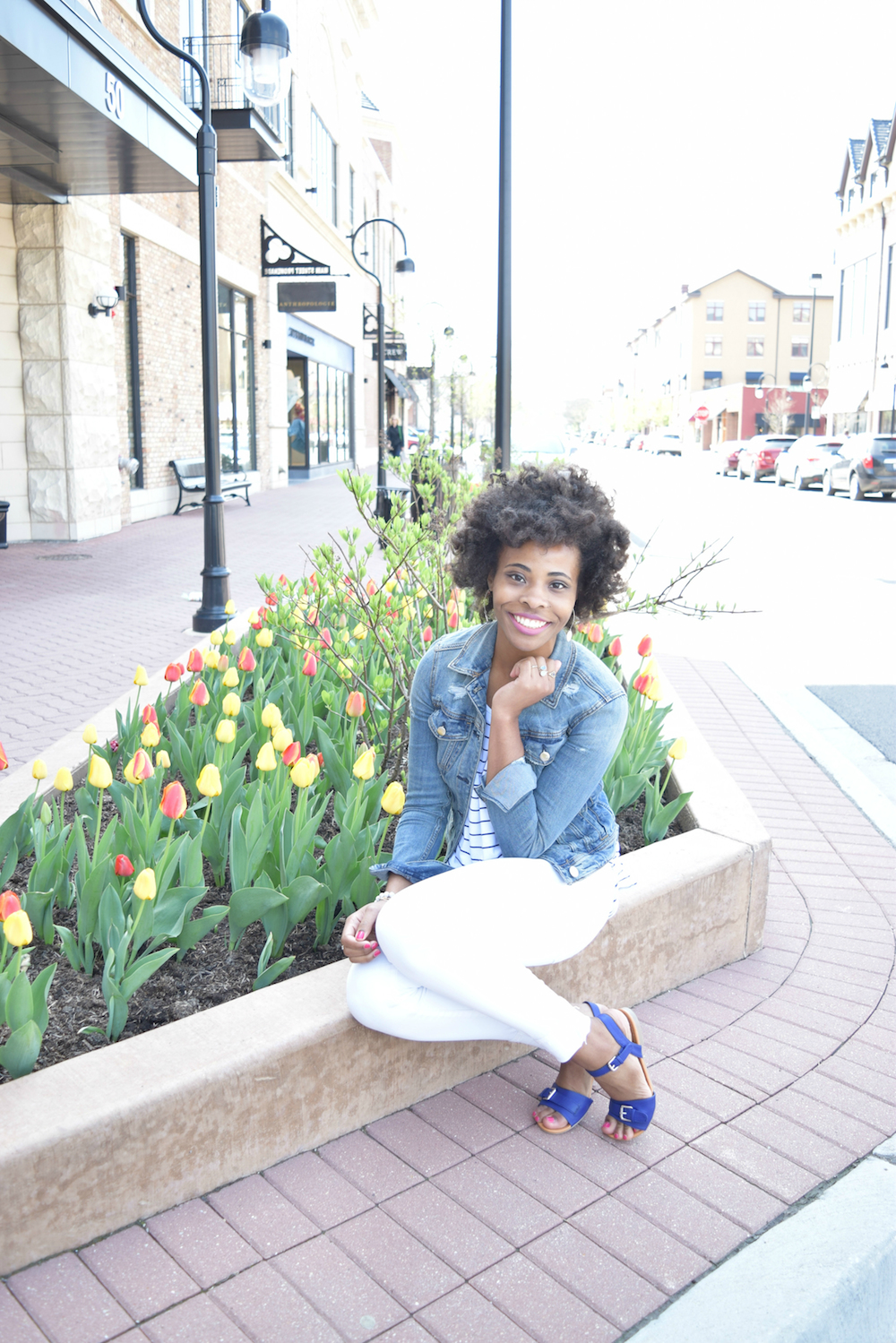 Denim Jacket
Tank
Denims
Sandals (on sale right now!)
Happy Friday Eve!! Are you ready for the weekend? What are your plans? My weekend was so busy last week, so I am looking forward to a more low-key weekend ahead. Speaking of last weekend, mine started out by attending a store opening with Christina (A Sentimental Adventure). We met up in Naperville at the new Soft Surroundings store. It was a nice experience, Christina has lots of details about the opening on her blog!
After the store opening event, Christina and I walked outside for a bit, and we came across this lovely bed of tulips where the photos in this post were taken. The two of us also went to Q|BBQ for lunch. It was delicious, and we sat at the table chatting about our experiences as bloggers for two hours. So happy to have a local blogger friend… would be nice to meet more of you fellow bloggers! Any other bloggers out there in the Chicago area who would like to go for coffee or lunch? Message me!
With Style & Love,
♥
Amber