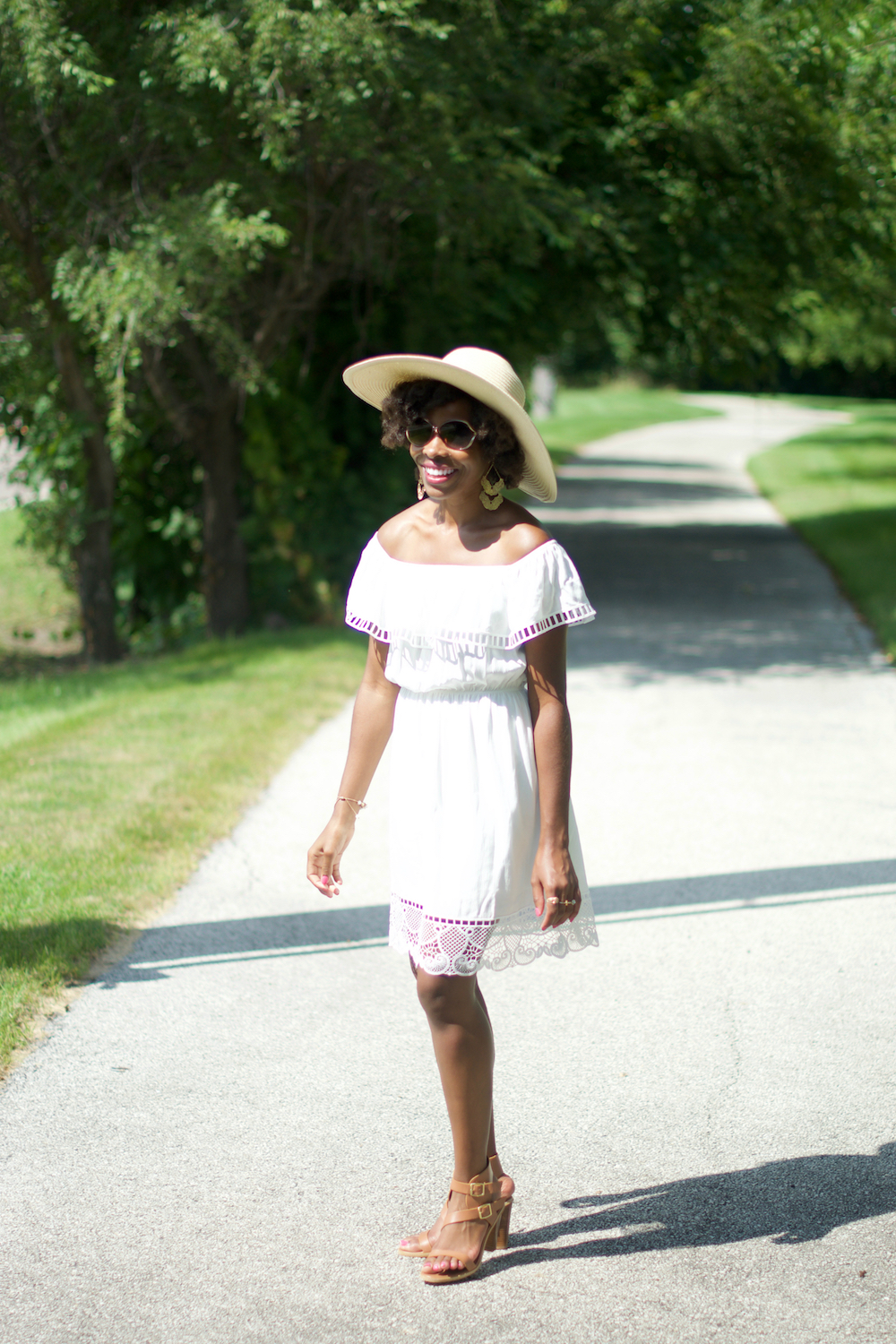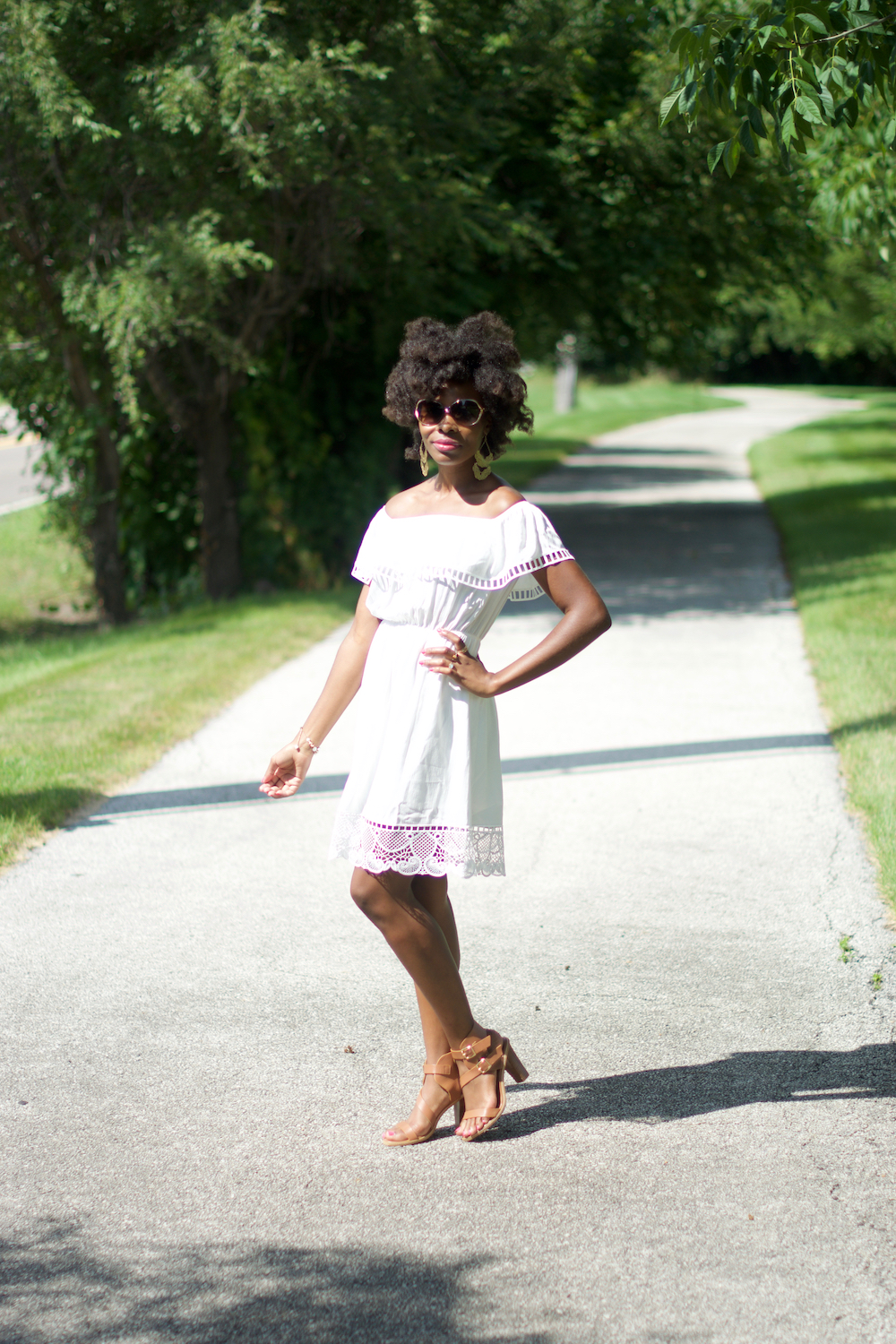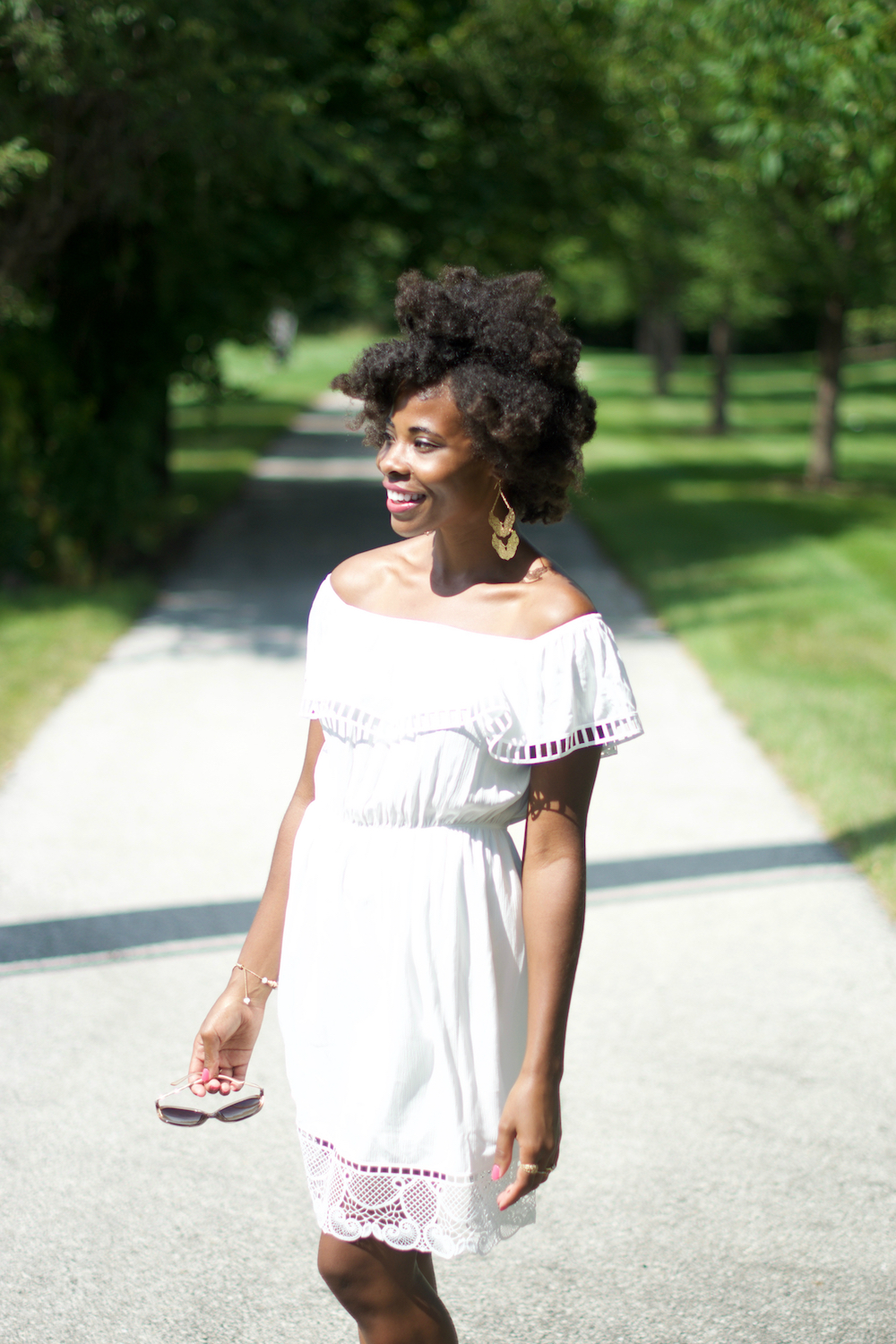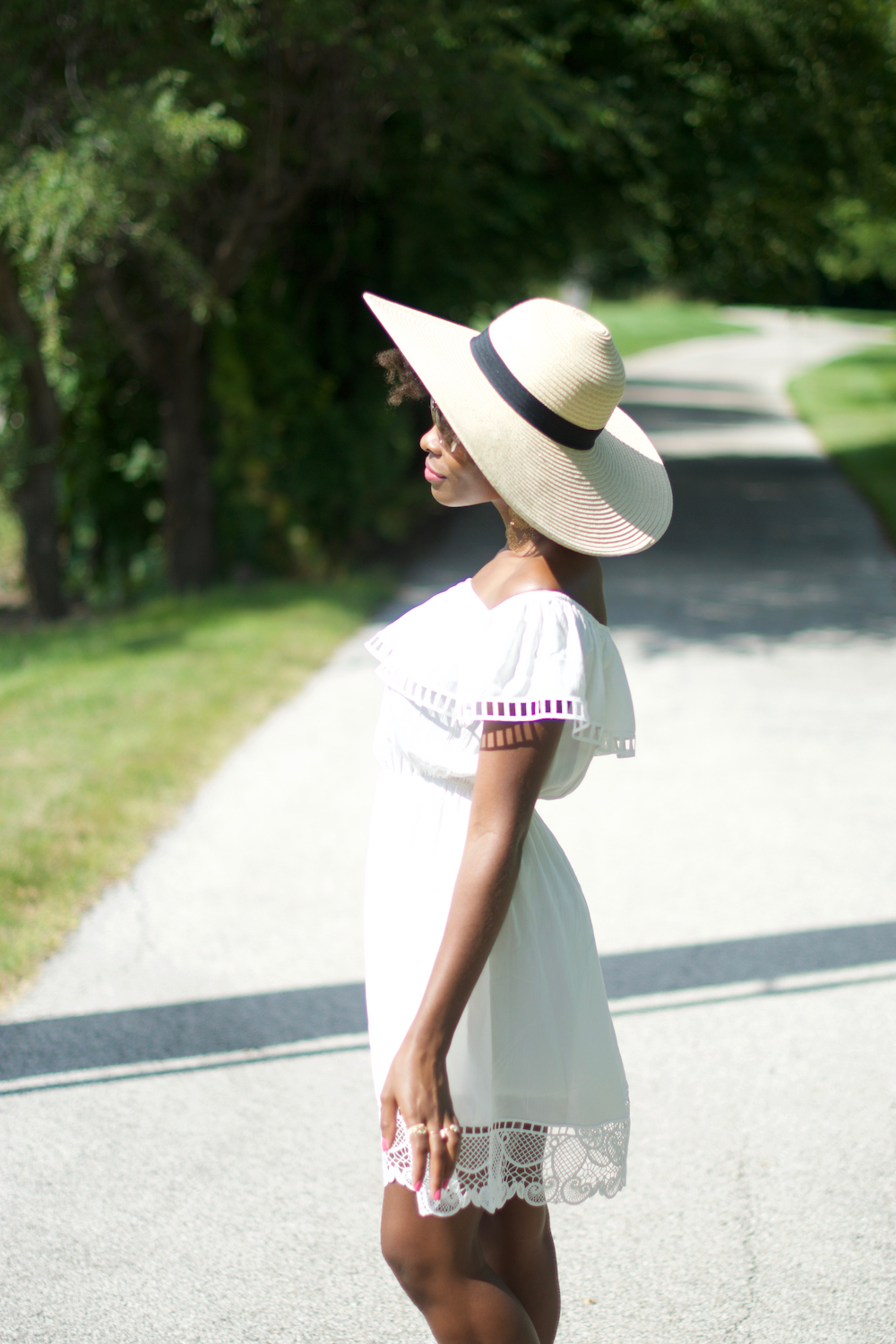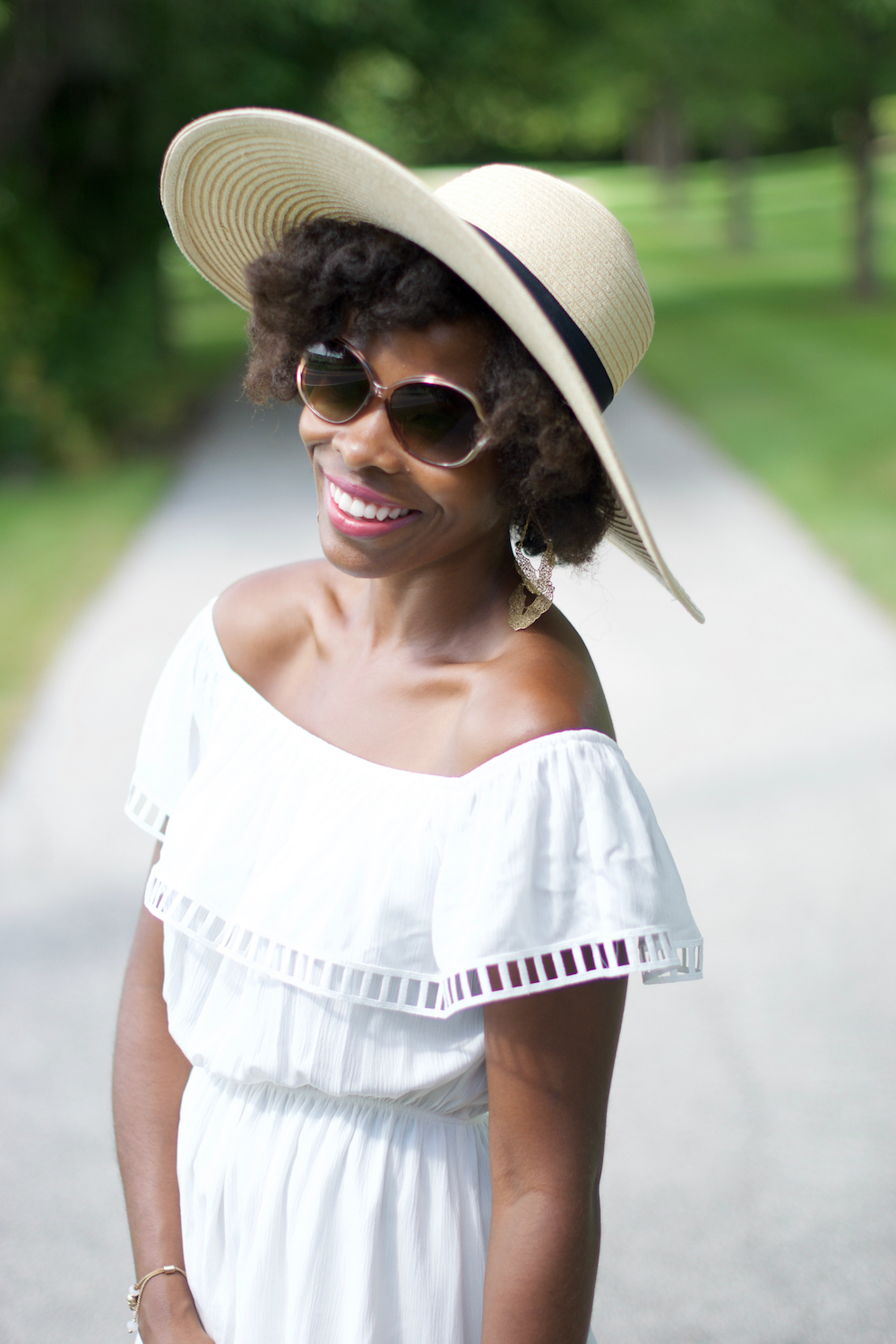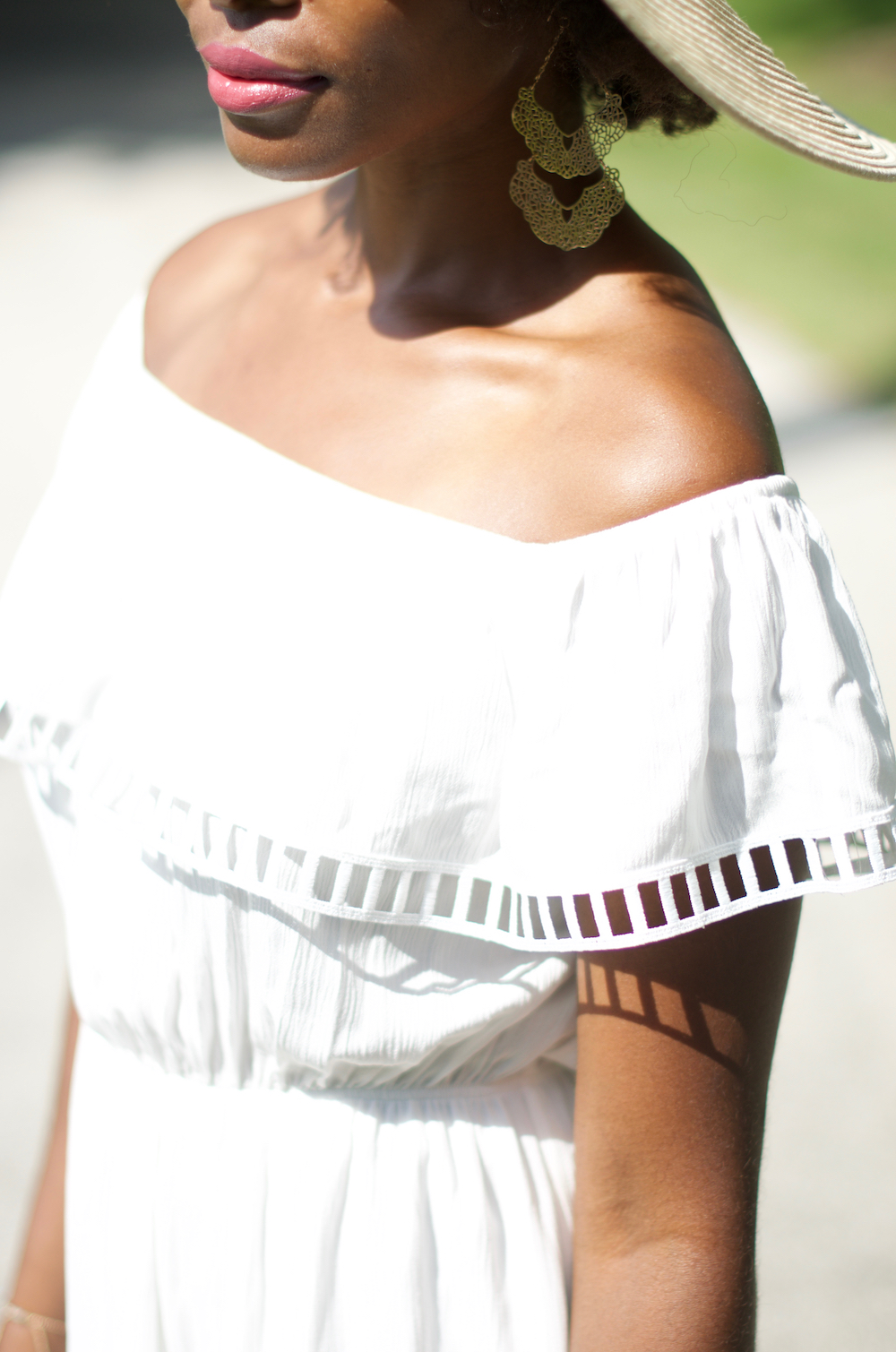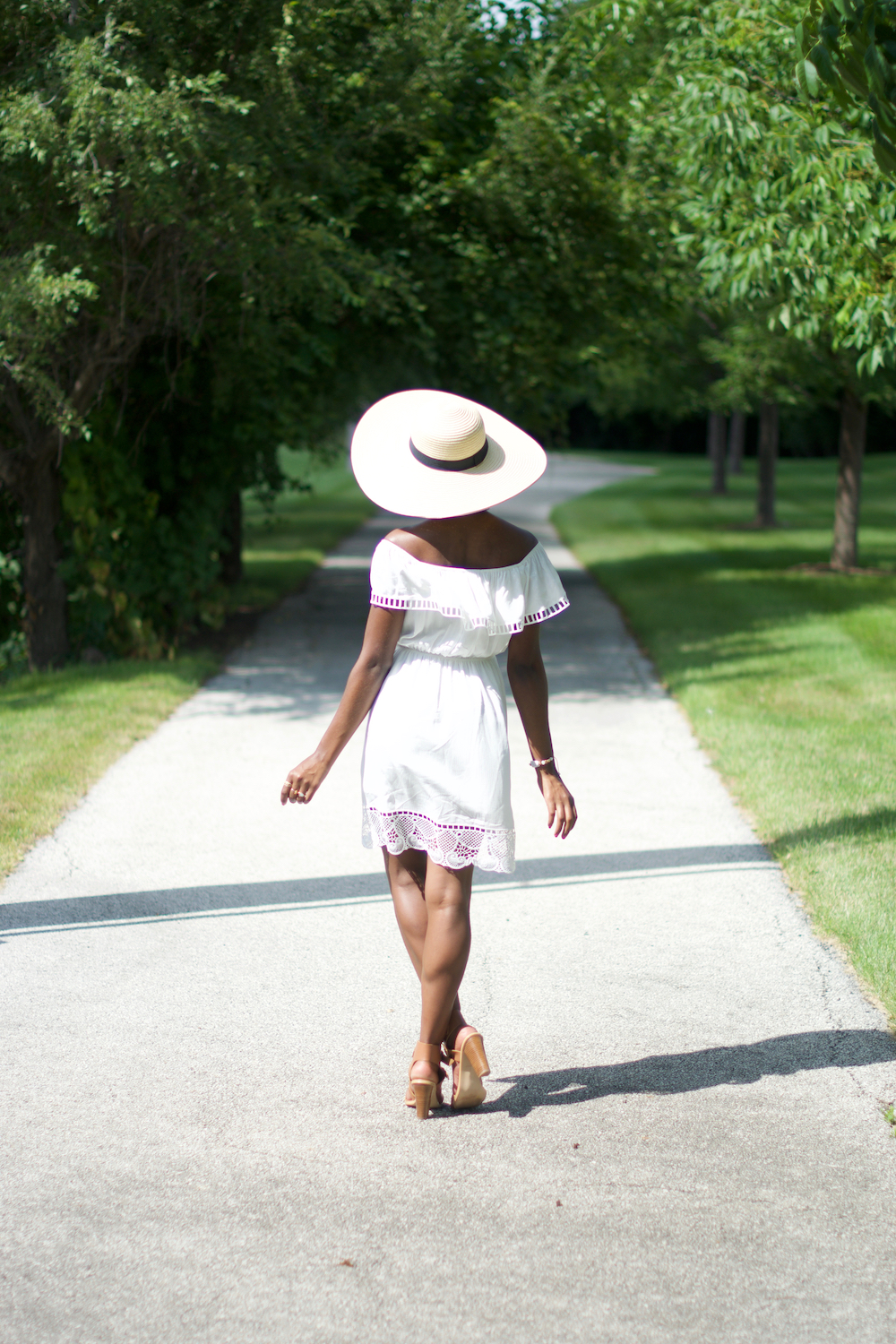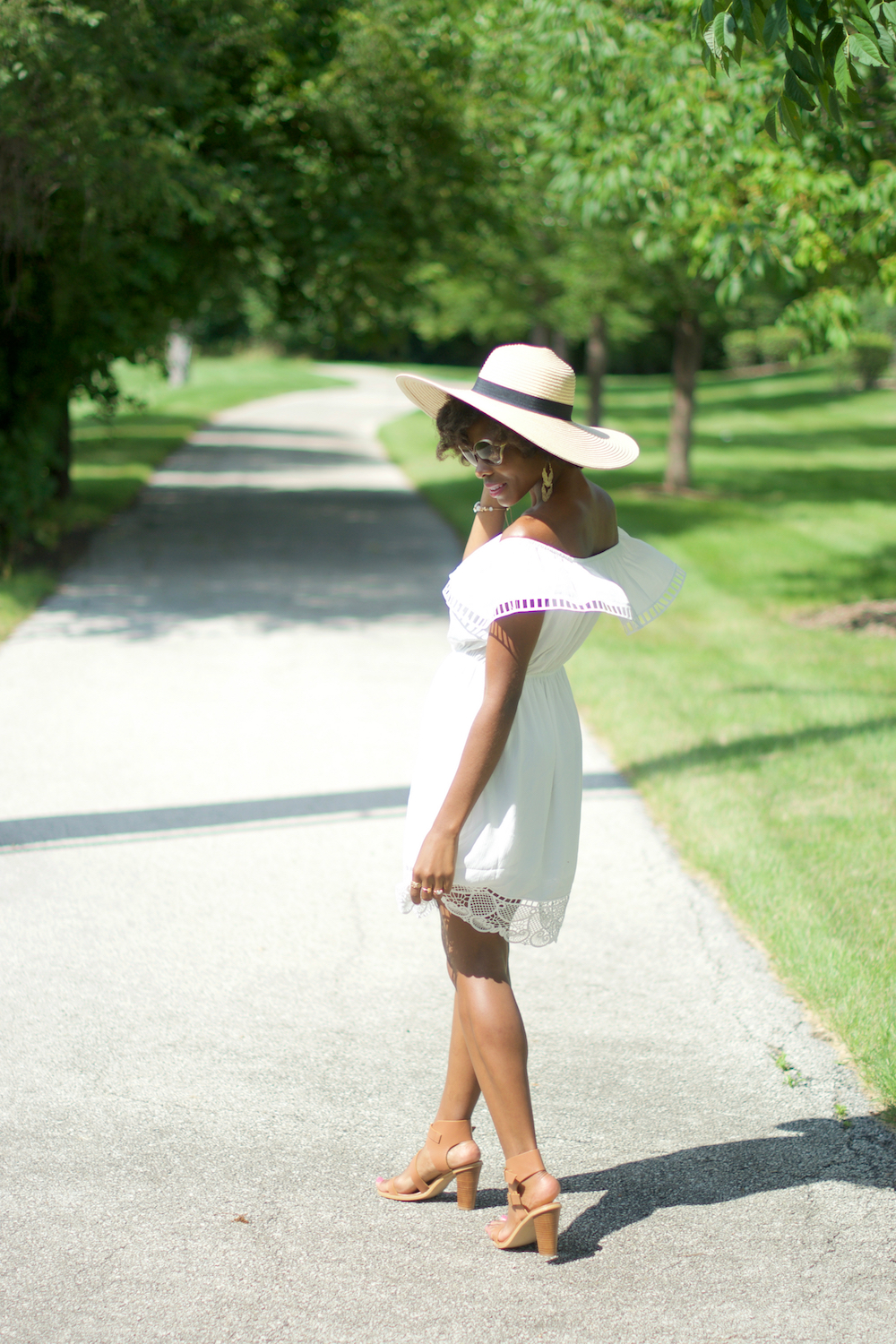 Dress
Sandals
Straw Hat
Earrings (similar)
Bracelet
Sunglasses
Lipstick: Revlon – "Sassy Mauve"
Nail Polish: OPI – "Shorts Story"
Hey lovelies! I am sorry to be boring by keeping this so short, but I have had so much going on lately– I barely have time to think! I appreciate everyone's support as I adjust to some major, life changes and also continue to keep up with this blog. How are you liking this look? I am in love with this gorgeous, white off the shoulder dress! Hope all of you are well! Do tell, how was your weekend? Sorry so short!
With Style & Love,
♥
Amber