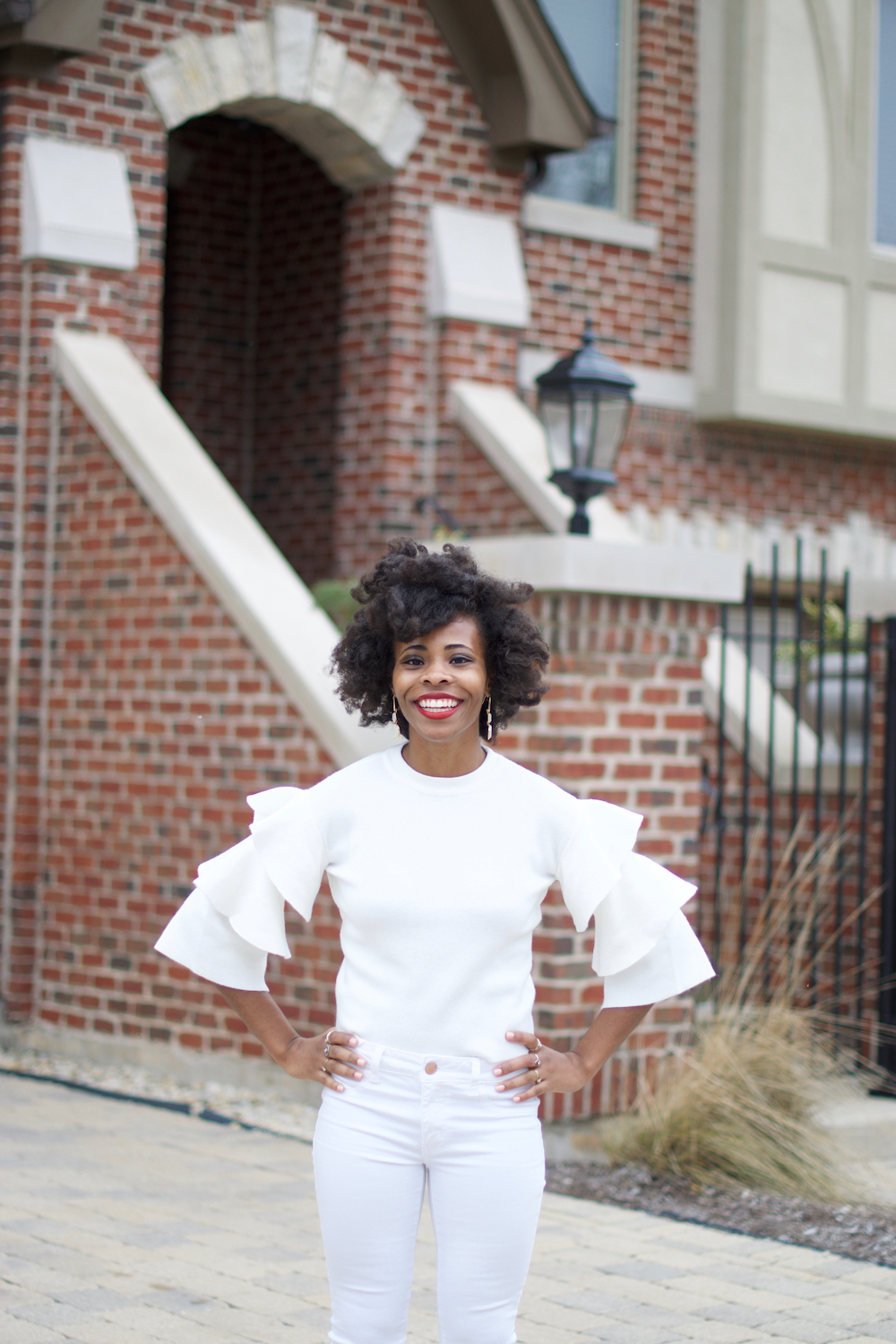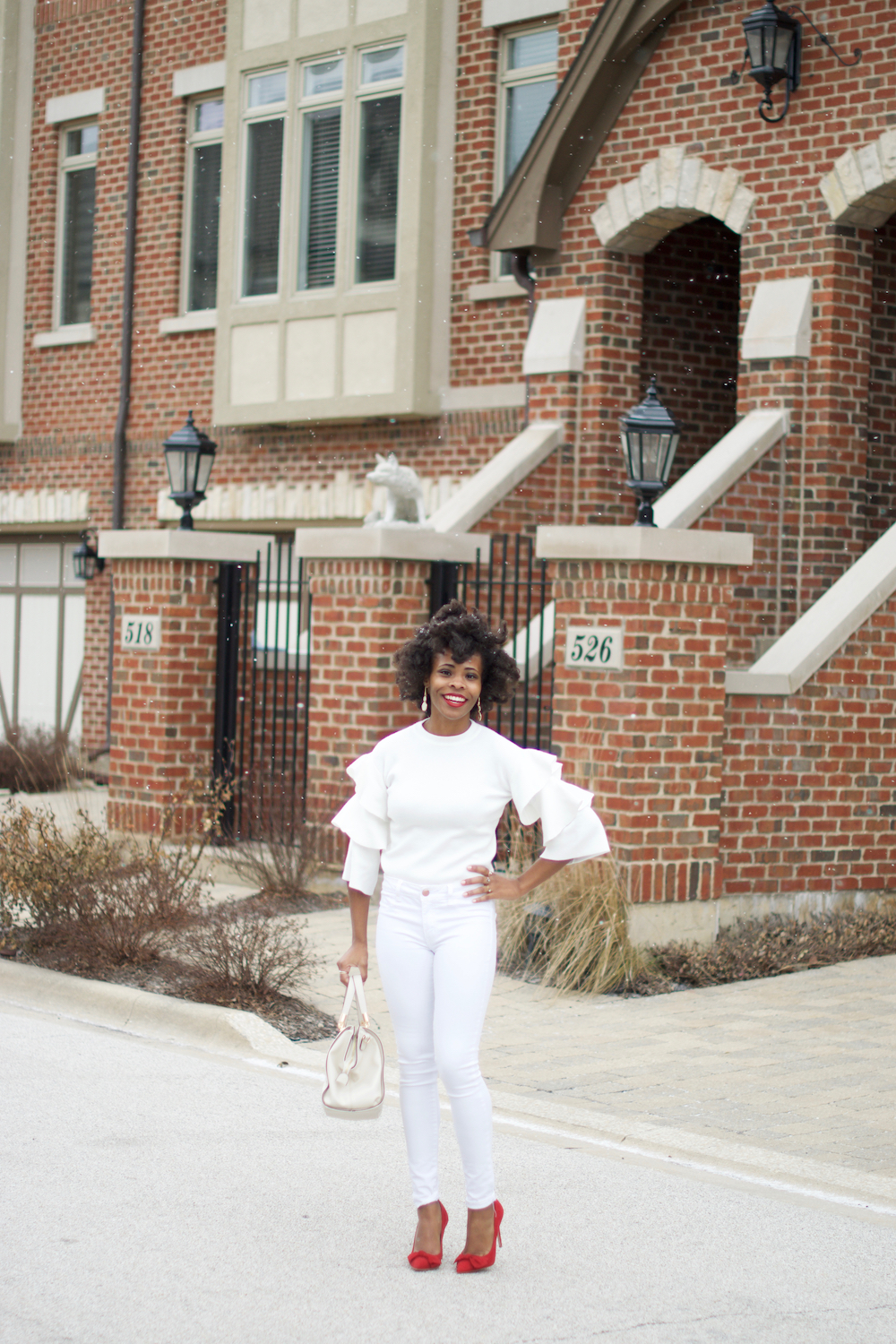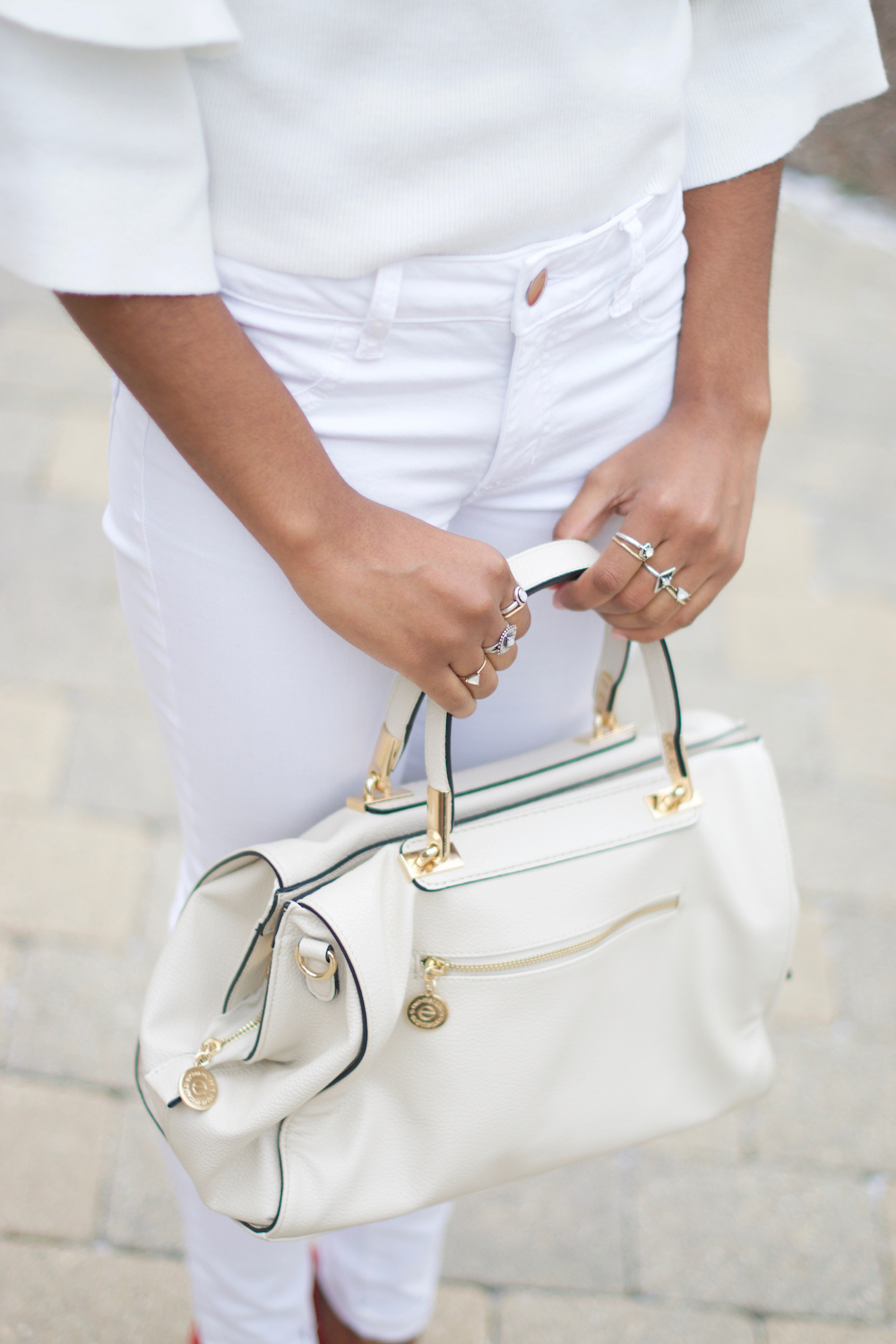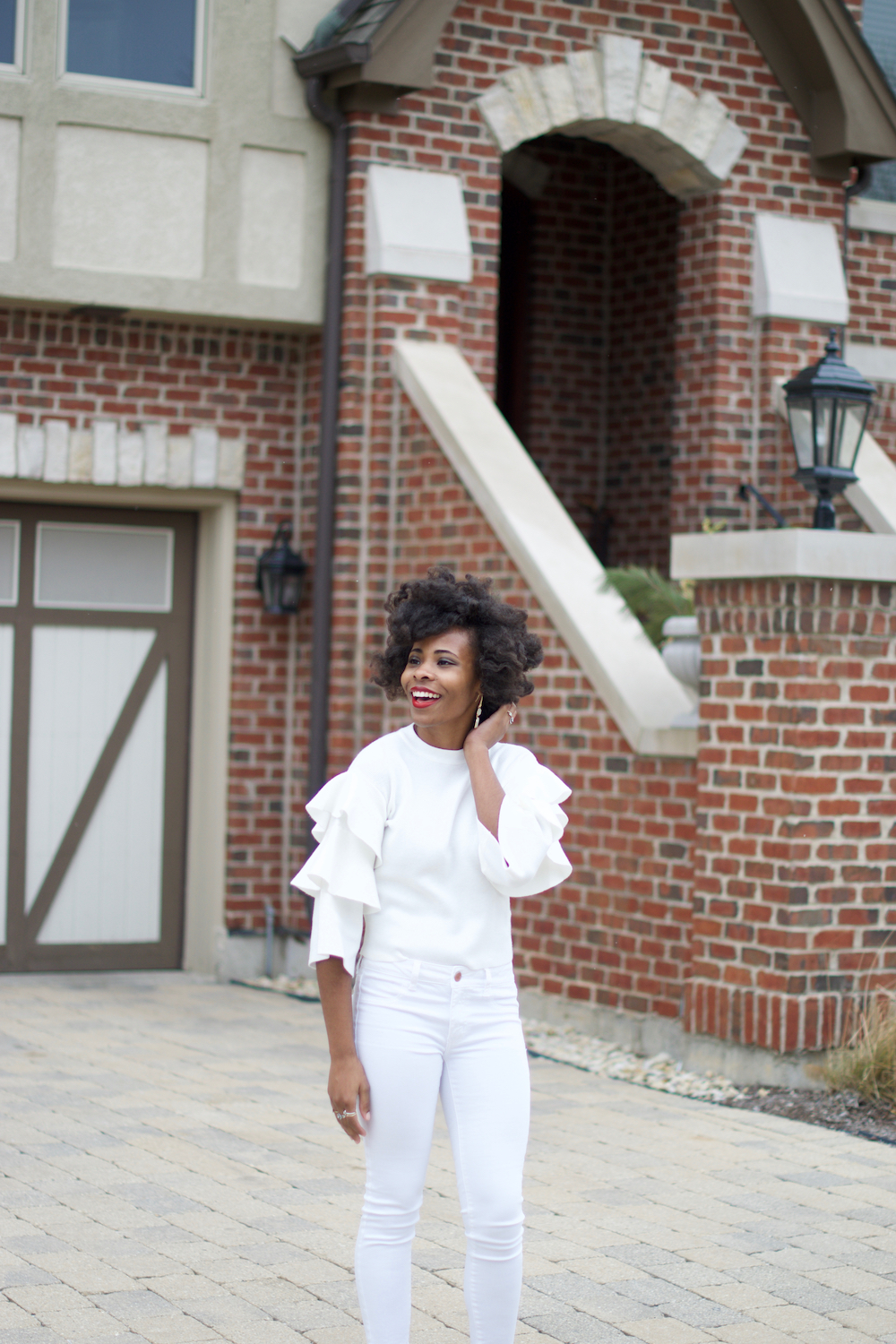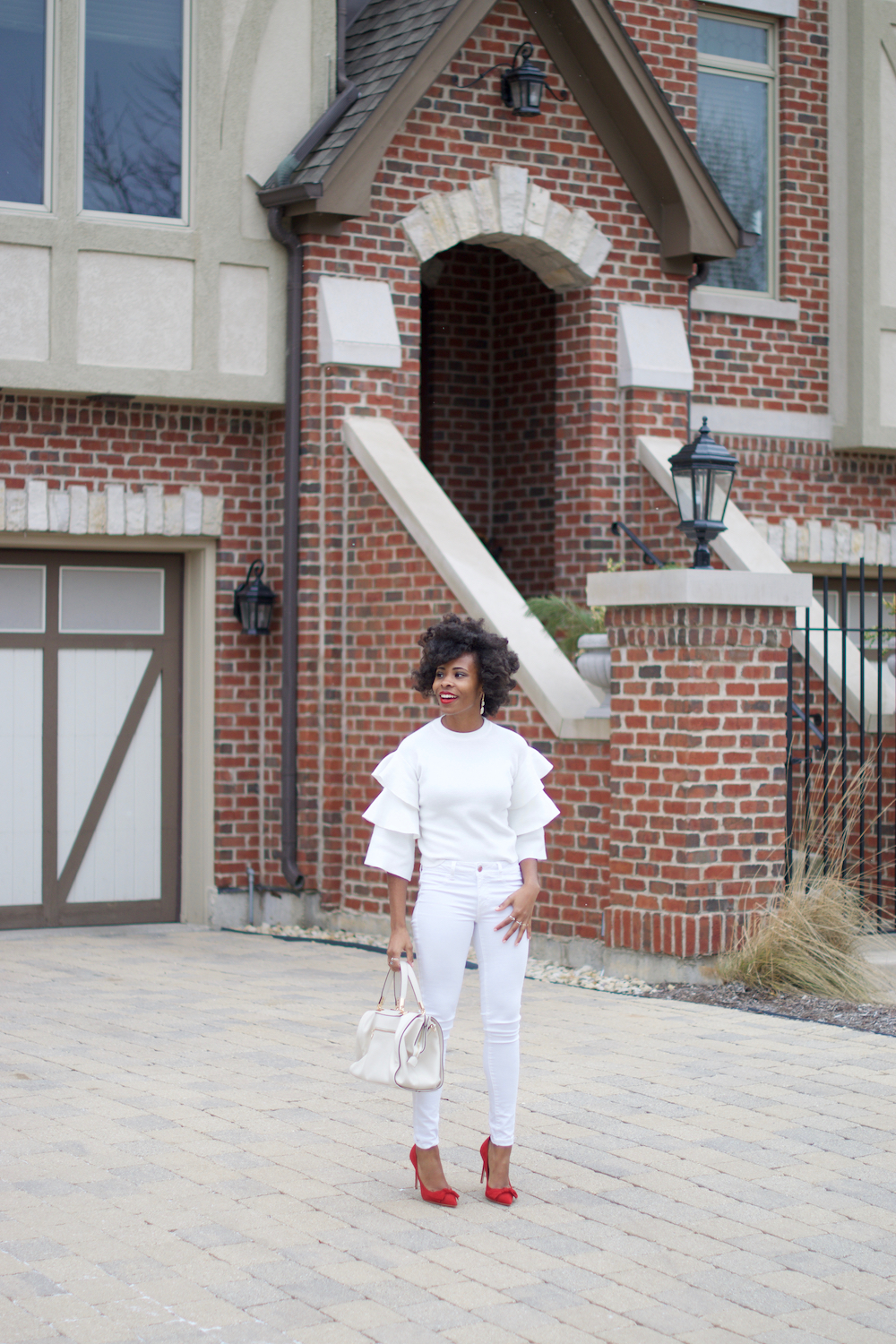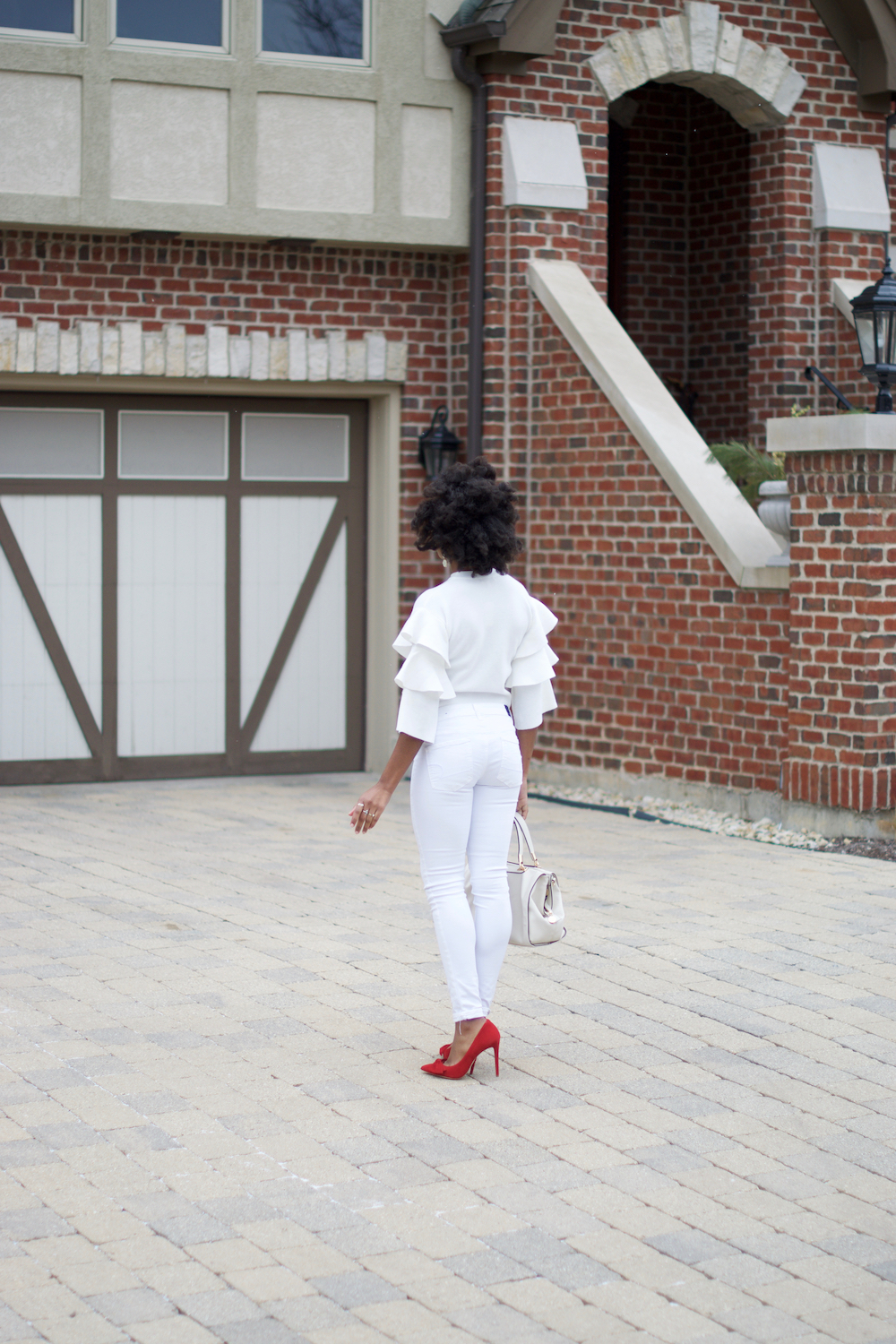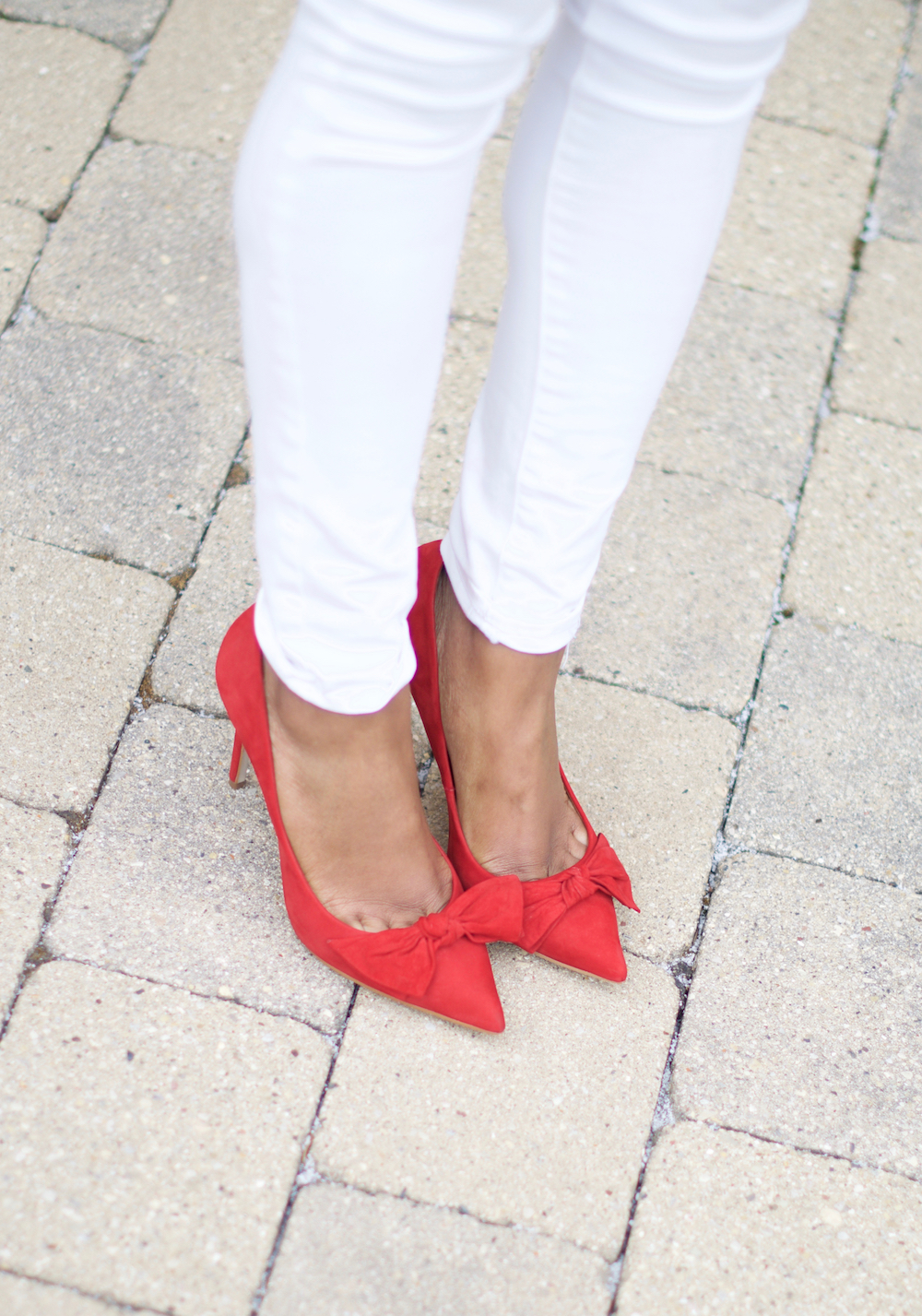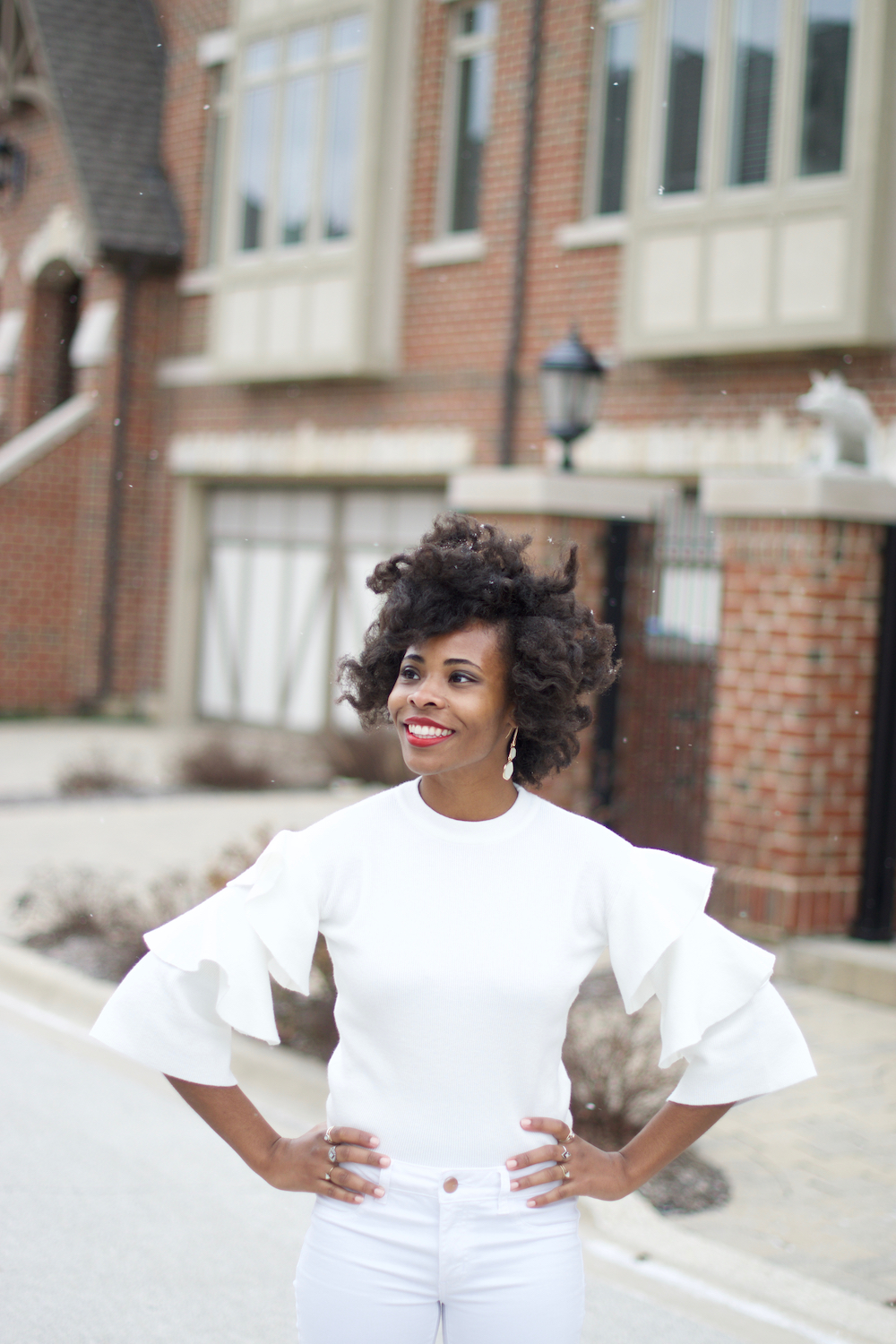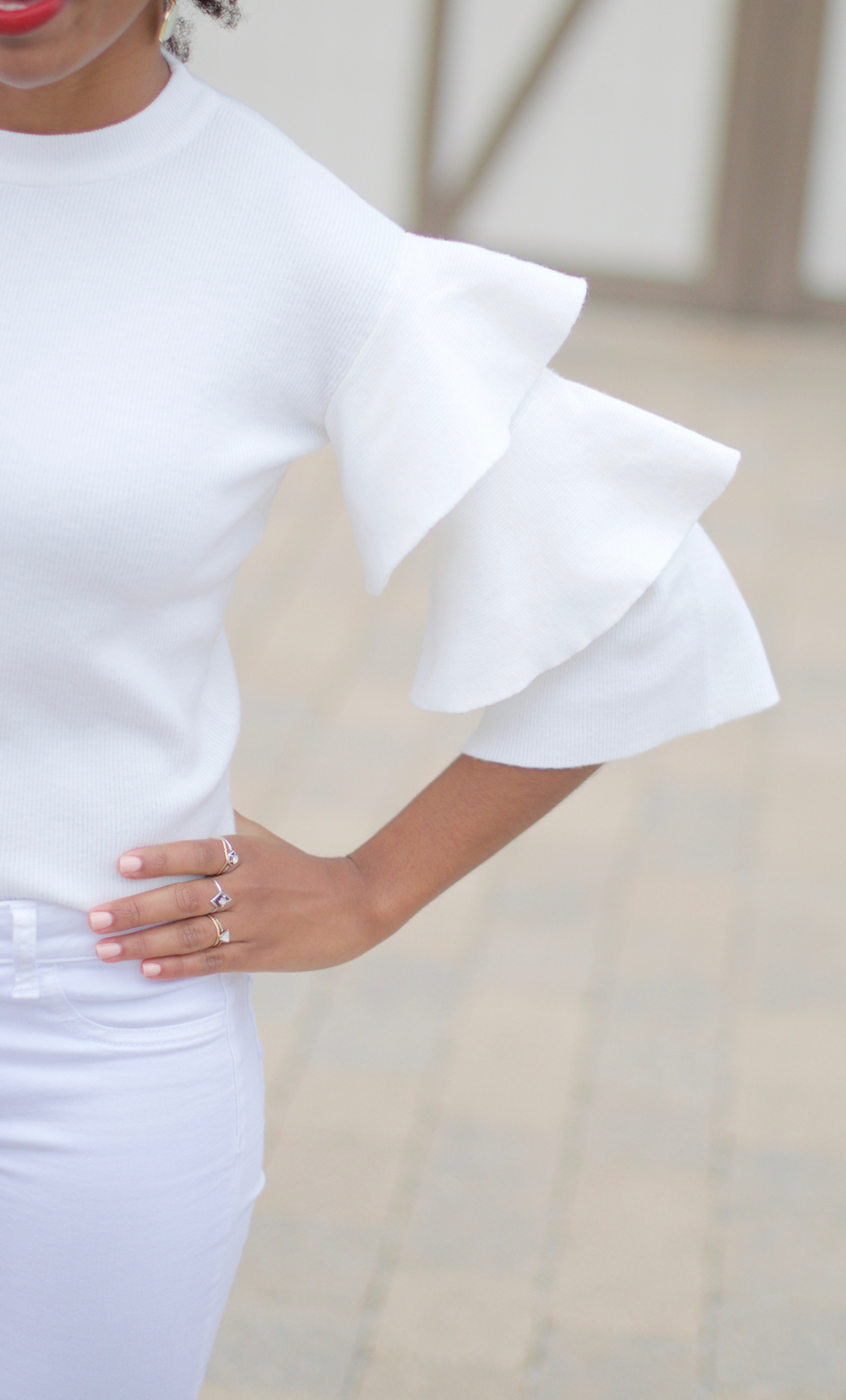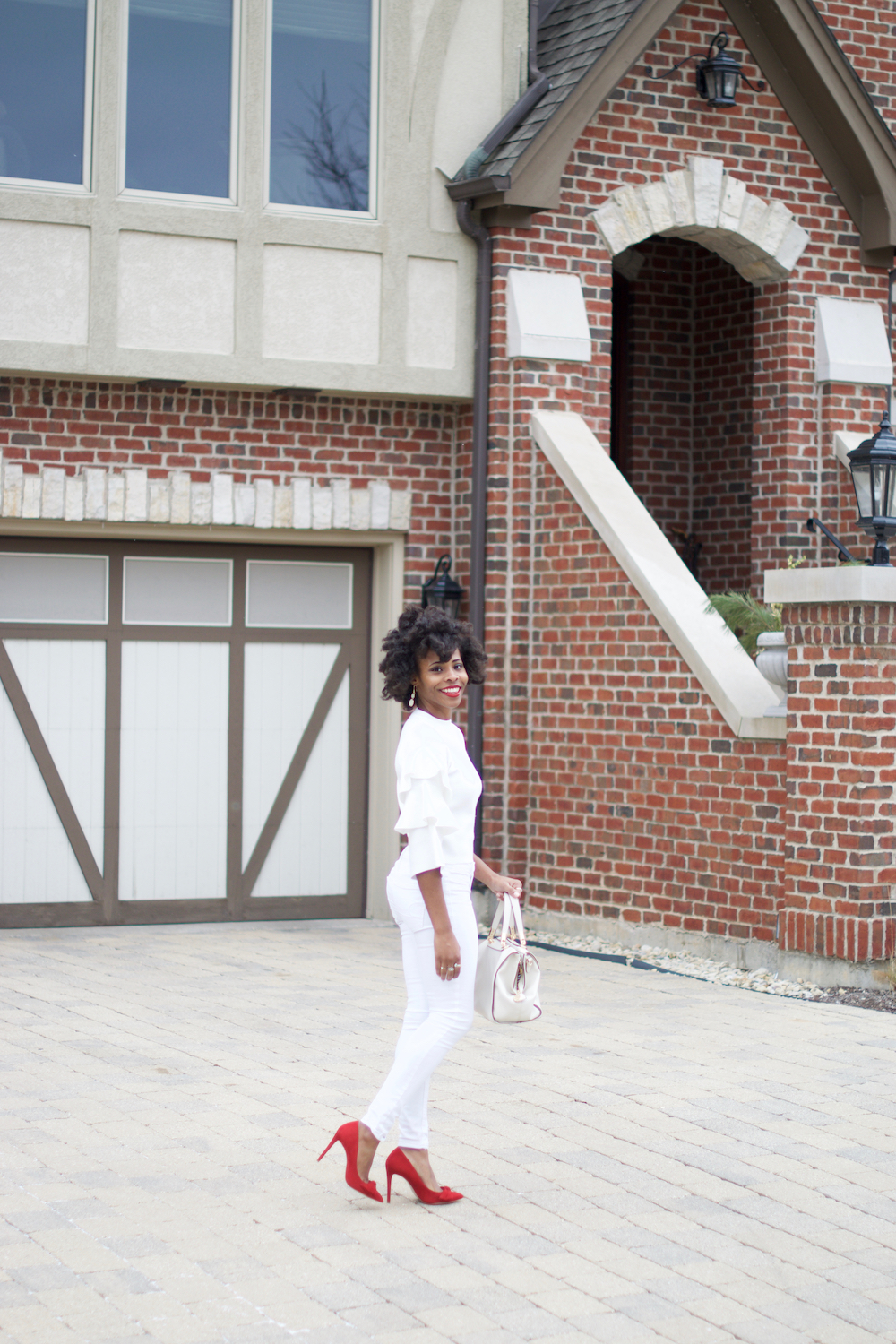 Sweater (similar here – it's less pricey!)
Denims (on sale!)
Pumps
Handbag (similar)
Earrings (similar)
Rings: here and here
Lipstick – Revlon: Love is On
Nail polish – OPI: Bubble Bath
Happy Wednesday and happy first day of February! Isn't that crazy? It's already February! How was your January? Lately, my life has been pretty steady paced and routine…honestly… I'm wanting to shake things up a bit! Perhaps this Winter White Valentine ensemble is the inspiration I need? I mean, seriously, look at that white, tiered sleeve sweater. Does it say fun, or does it say fun?
I bought this sweater on Friday while out for date night with David. Before going for dinner, we stopped in one of my favorite stores and I fell in love with this sweater. Have you ever had a moment when you buy a piece of clothing and you instantly start planning the endless outfits that will work with it? That was my life! My excitable energy to shoot this Valentine's Day look was building and building. David was sick on Saturday, so I had to wait for my honey to feel better, and when we got out for a shoot on Sunday, I was so excited and am more excited to share this look with all of you.
When we first started taking the photos, it was flurrying like crazy. If you look closely at some of the photos, you can see the flurries making their appearance. The flurries actually made for a really nice touch to go along with all of my winter white… with just a pop of red! Hope you love this look as much as I do!
With Style & Love,
♥
Amber