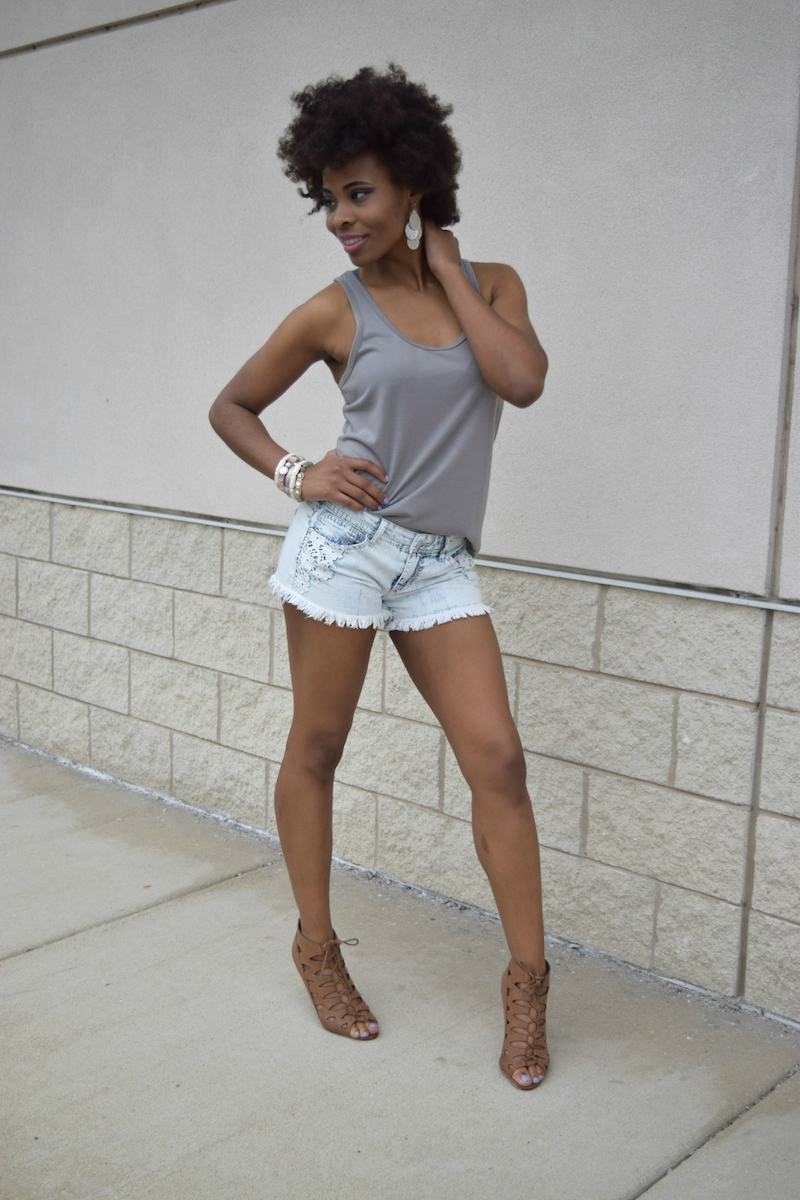 Hello, hello! I'm in a really good mood right now. Literally, I just feel little bubbles of happiness billowing throughout my body and making my heart smile. Why? Because currently, life is pretty freaking awesome! I said it a couple of times in some previous posts, but the first few weeks of spring were not amazing. But those bad times are behind me, and I have so many good things to appreciate and be grateful for… but the best part of all: I'm fully aware of the good things, and I'm loving it!
I don't want to share everything right now, but one reason I'm thrilled is because I've been spot on with one of my goals: blogging regularly. Not only am I regular with it, I've been enjoying it! I enjoy working with my best friend (and photographer), writing posts, having blog visitors, reading comments, checking out other bloggers, and enjoying this virtual community. It's a blast… and there are many exciting ideas, plans, projects, and good things to come for All the Cute!
Since you're here, I'll share the links to my favorite places on social media, and I do hope you'll connect!:
PINTEREST /// INSTAGRAM /// FACEBOOK /// TWITTER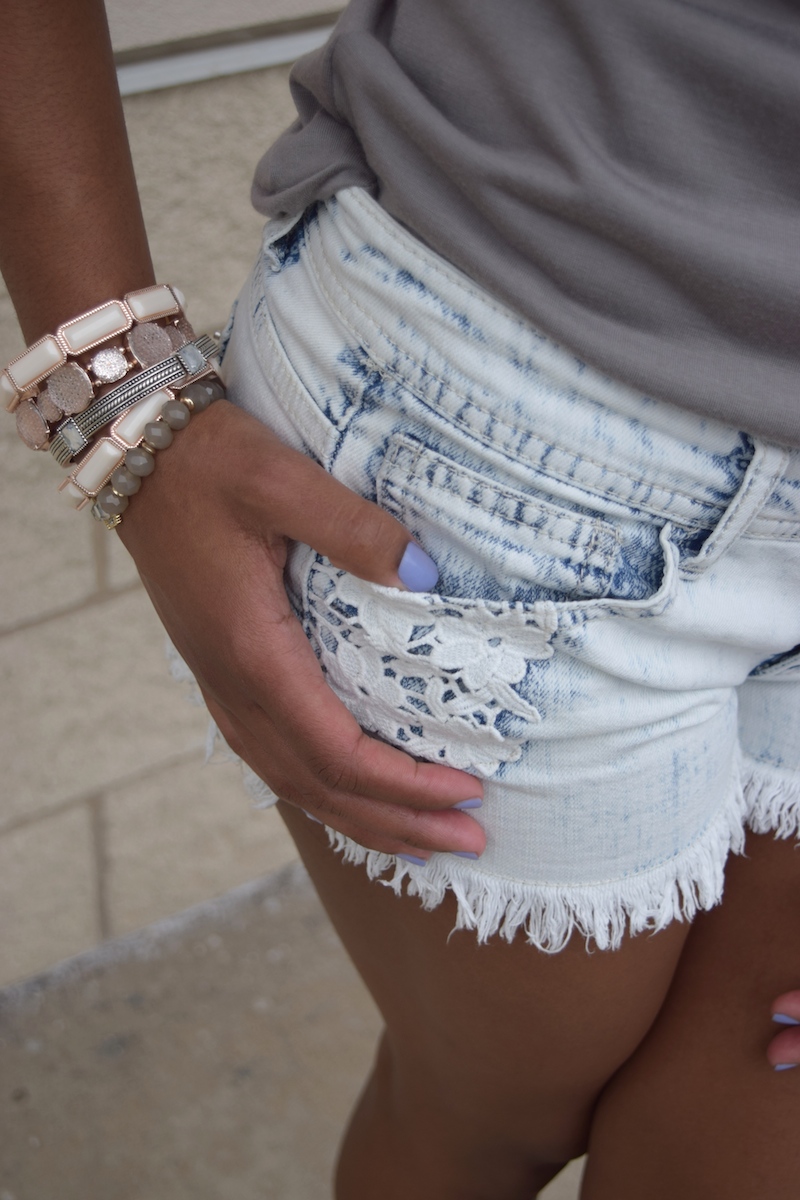 …So about this post. I adore the cognac sandals I have on. Wearing that lace up style was newer for me, and now I'm obsessed. If you look at my Shoe Lust Board on Pinterest, you'll see some of the goodies I've got my eye on… Then there's the acid washed denim shorts. Um… wow. I've never worn acid washed denim anything, and selecting the shorts was a random whim where my mind thought: why not? Because really… why not?
I pieced this outfit together, taking the striking appearance of the acid washed coloring as my base, and building up with neutral shades from there. I also believe the neutrals can be replaced with brights, like a striking pink or blue. What do you think? Do you see my earrings? I'm giving away 2 pairs to 2 lucky readers, details at the end!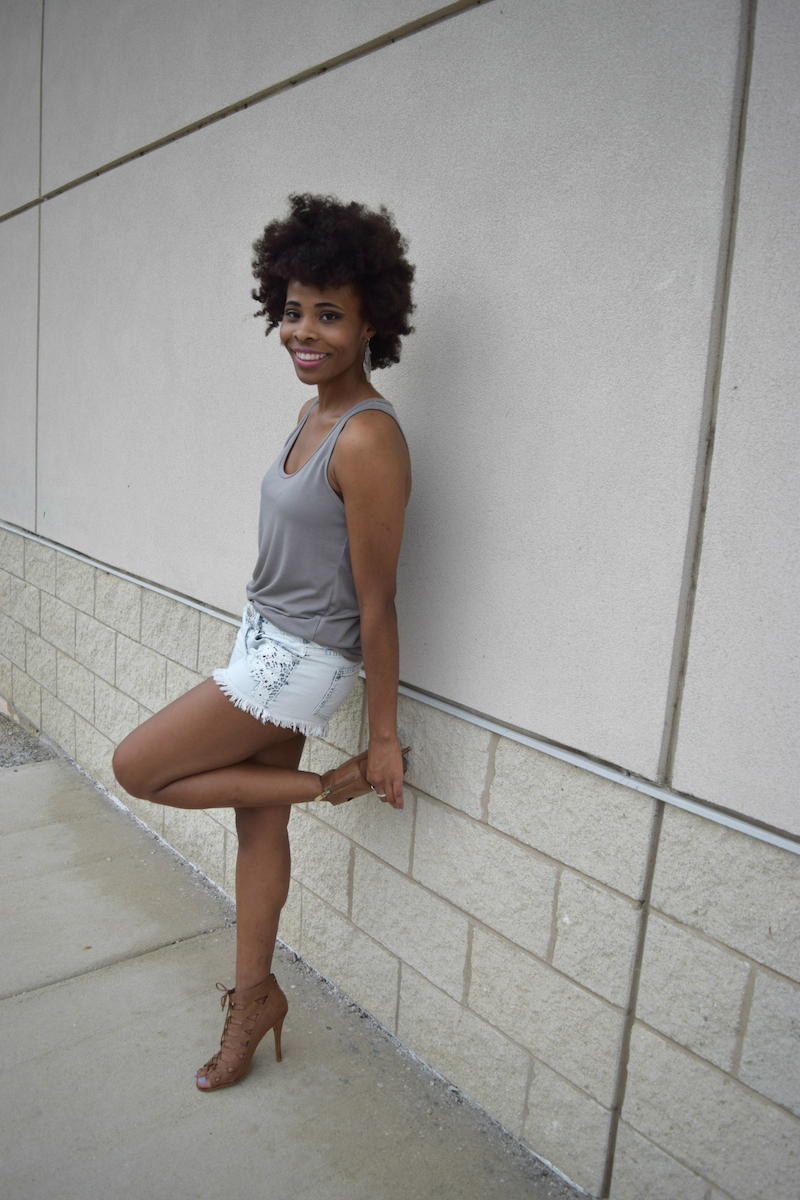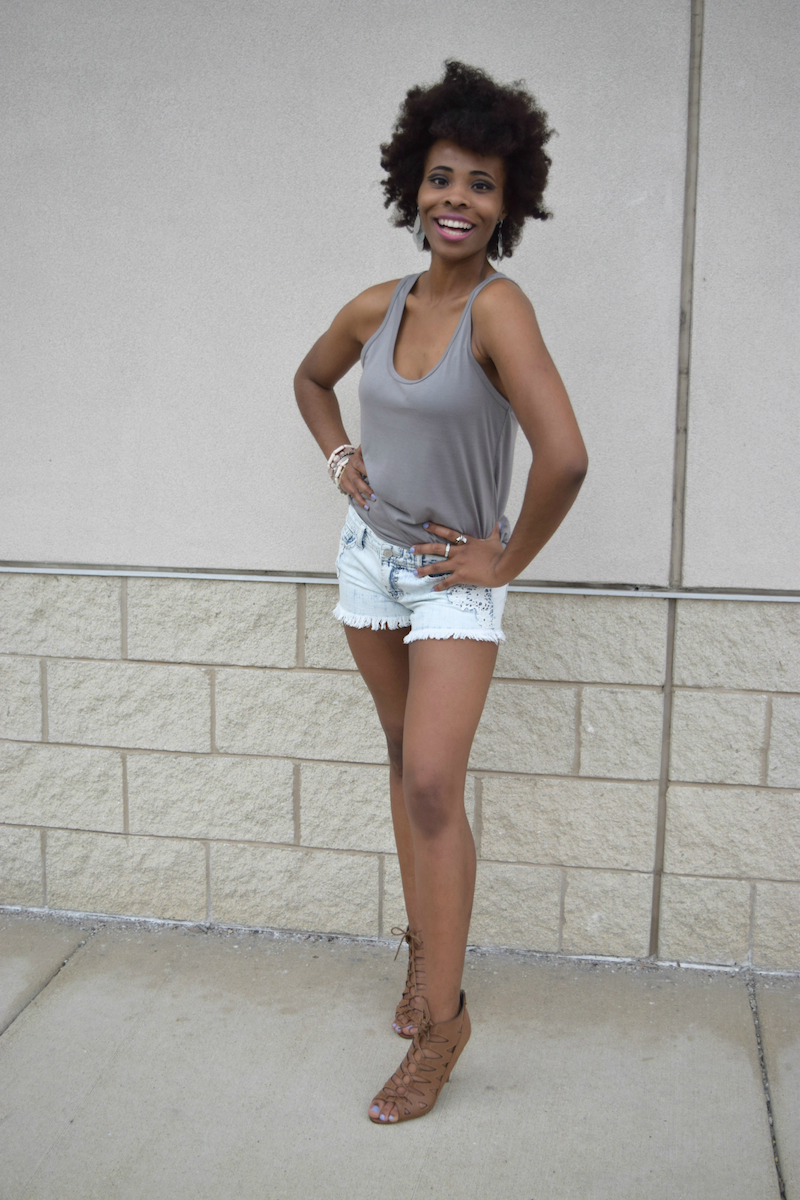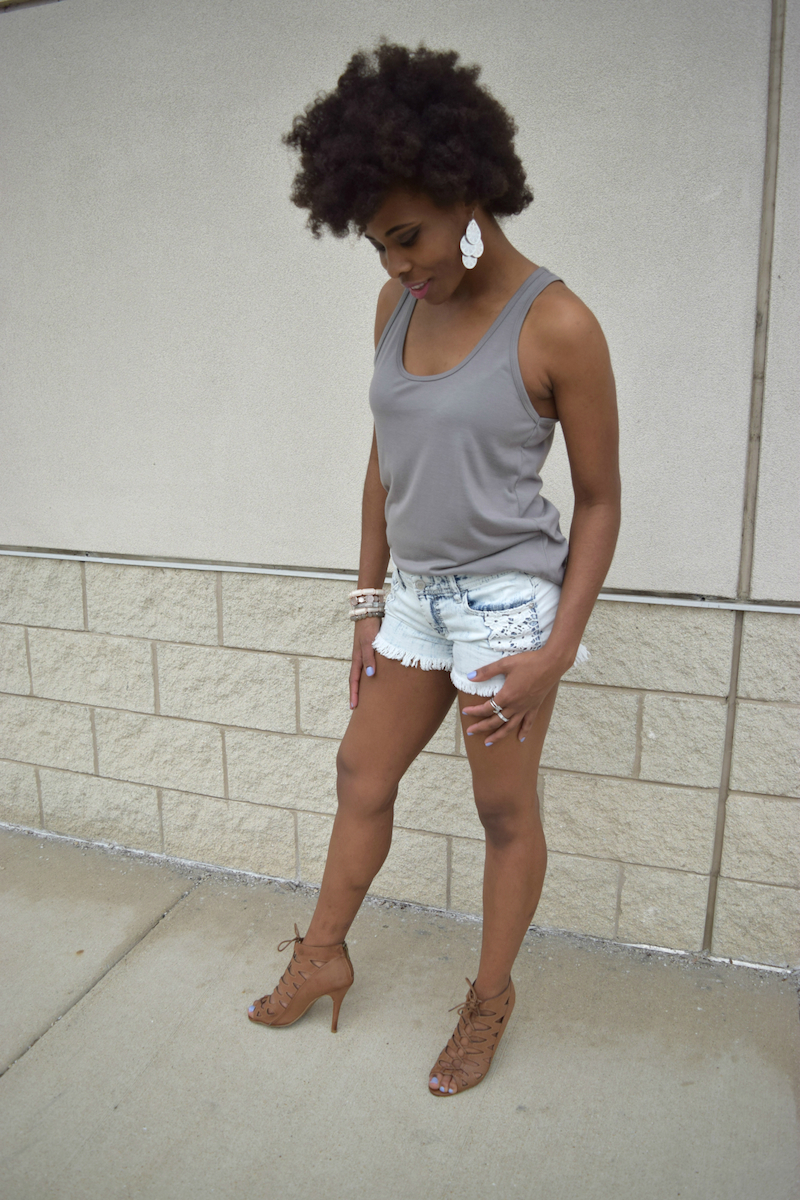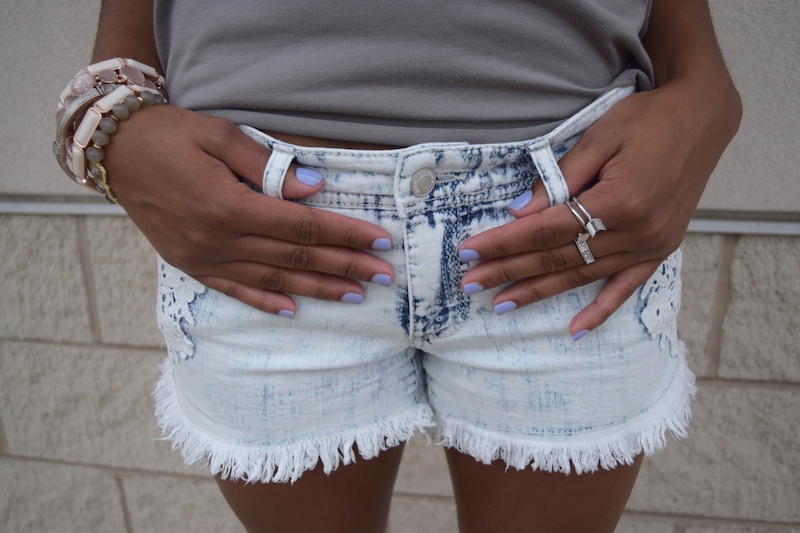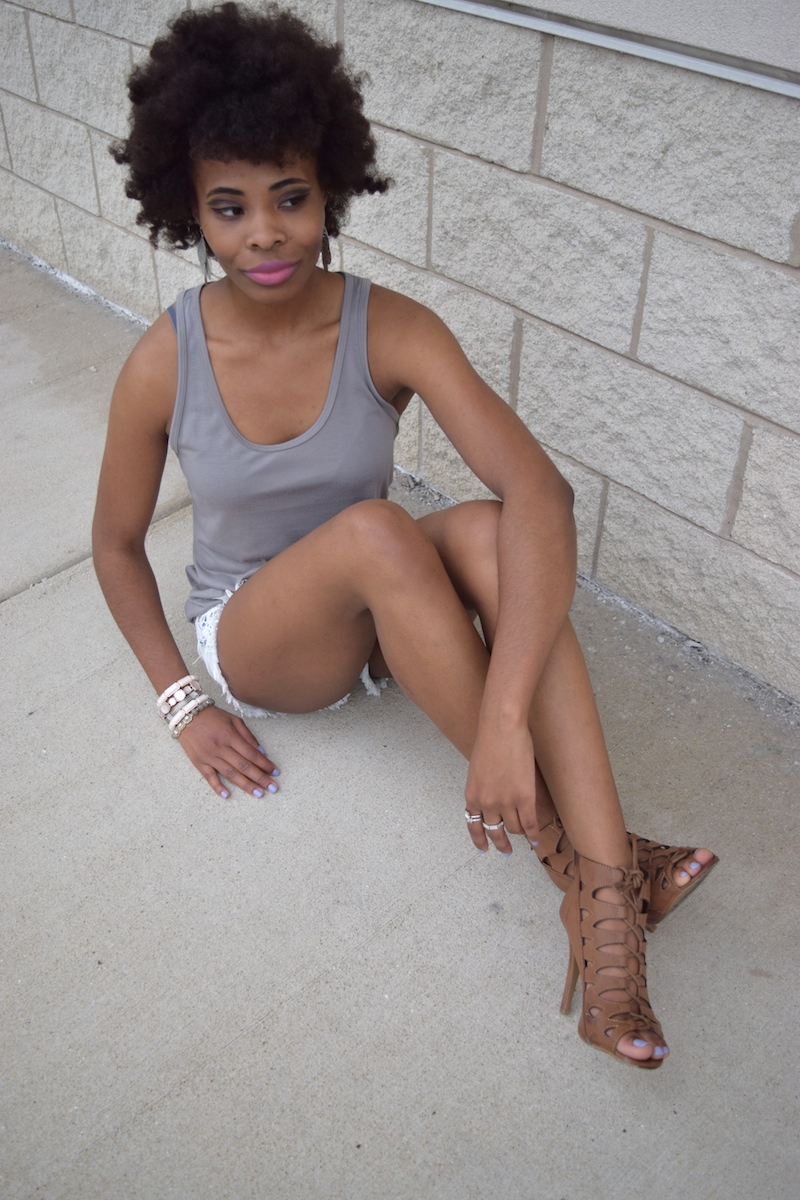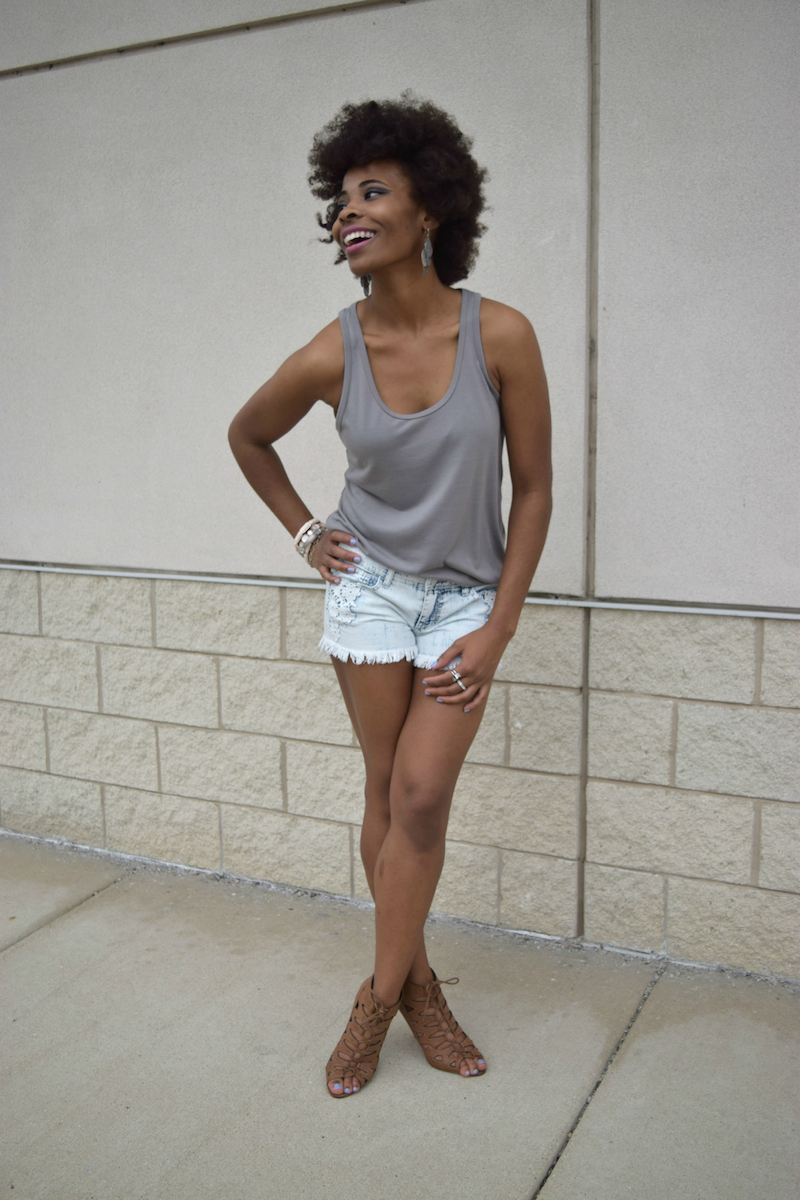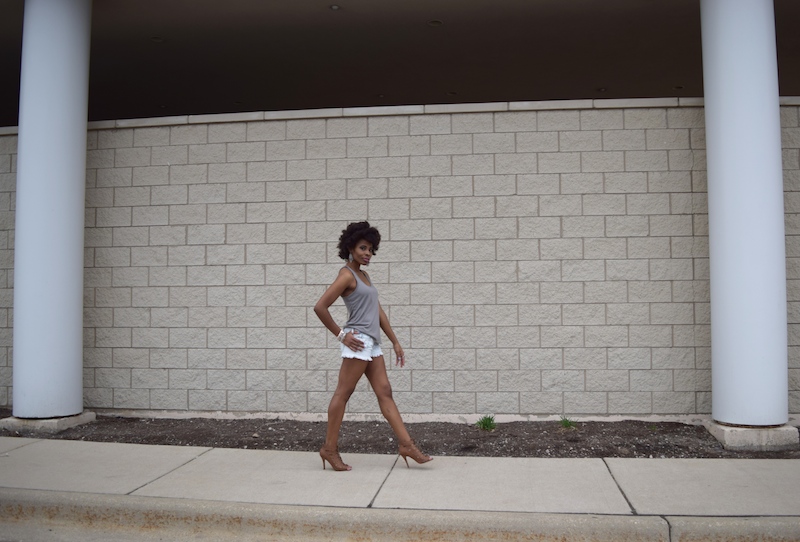 Tank (similar here & here) | Acid Washed Denim Shorts | Lace-up Sandal Booties | Earrings: Charming Charlie (giving away 2 pairs, giveaway details below!) | Ivory/Rose Gold Bracelets | Silver Bracelet (similar style) | Rose Gold Bracelet | Grey Bead Bracelet | Arrow Ring | Octagon Ring | Lipstick: Revlon "Sassy Mauve" | Nail Polish: OPI "You're Such a Budapest"
GIVEAWAY DETAILS: I'm giving away this pair of dangle earrings from Charming Charlie to 2 lucky readers!
To enter and win you must:
Want to increase your chances of winning? Give me a shout out, or several, on your favorite social media (Instagram, Twitter, or Facebook) and share this giveaway with your friends! Make sure you tag me in the post!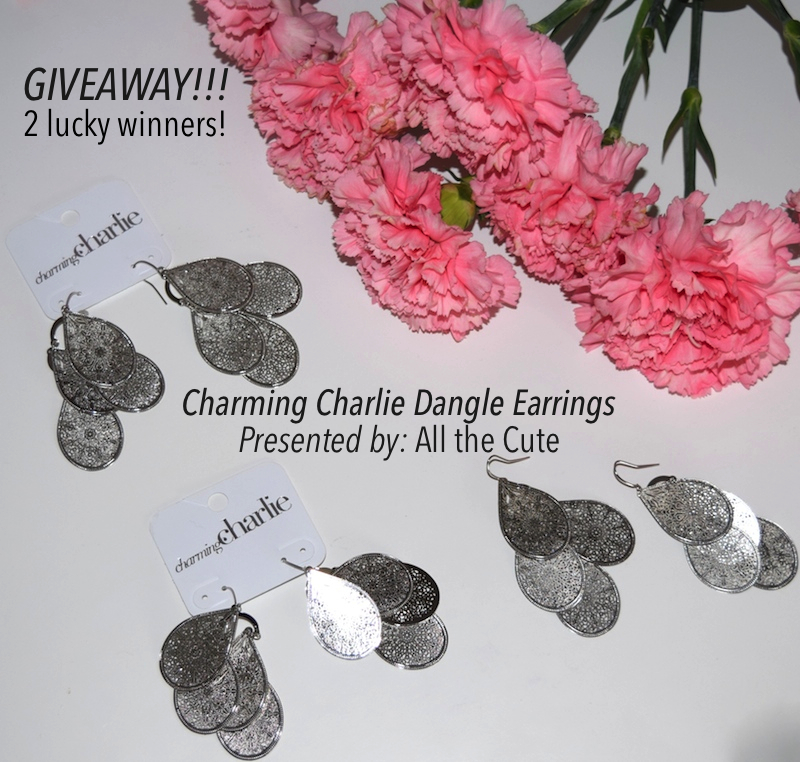 This giveaway closes at 11:59 PM CST on Sunday, May 31st, 2015. After which, two lucky winners will be selected and the winners will be announced on Monday, June 01st. I will respond to reader comments to announce the winner, share the winner details in a post, and make every effort to notify the winners of the giveaway. Please check back to see if you won! I am under no legal obligation to any entrants of this giveaway.
One more goodie: want to save on your Charming Charlie purchase? Use code SPLASH20 to take $20 off your online order of $75 or more, or code SPLASH10 to take $10 off your online order of $50 or more. Offer codes end 05/31/2015.
Are you loving the acid wash denim shorts? How do you style up the color?
And talk to me about the earrings… loving 'em? Make sure you enter, 2 winners, so simple!