Hello, hello! How was your weekend? What did you do? I had an awesome weekend! Friday I went out with a group of girl friends to see a favorite local band called Jimmy Nick & Don't Tell Mama. Saturday I had a lunch date at this awesome little French cafe called L'Eiffel Bistrot, then also went out to an improv comedy club, the iO, in Chicago. The weekend rounded out with Mother's Day on Sunday, which I spent with my darling Alena. How was your Mother's Day?
A couple notes about this outfit… First of all, I love it! I'm often very hesitant to wear cropped tops, simply because I'm a mom, a fit mom, but I do consider modesty/age with certain trends. However, I believe cropped tops can be worn tastefully, and pairing this darling, teal tee with the black high-waisted denim shorts and tall gladiator sandals fell together perfectly. Let me know what you think about cropped tops, and also check out my Charming Charlie earrings… I'm giving away 2 pairs to 2 lucky readers! Details at the end!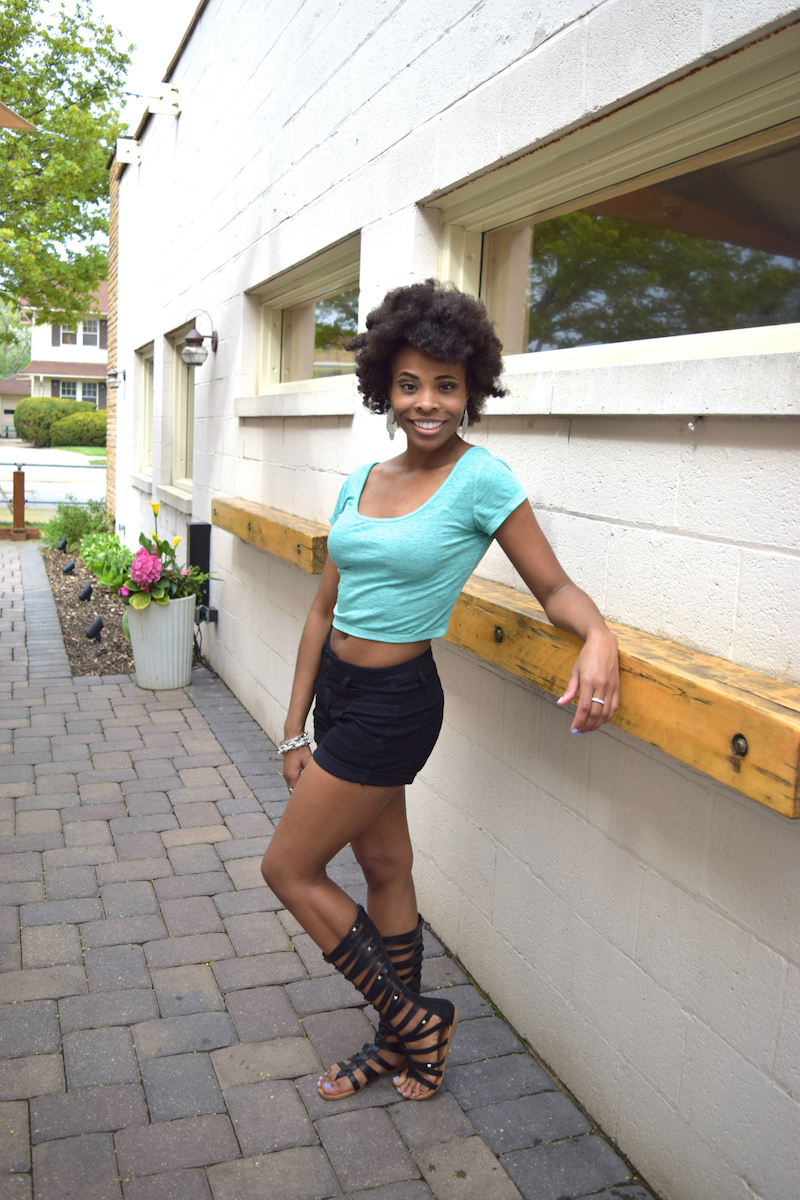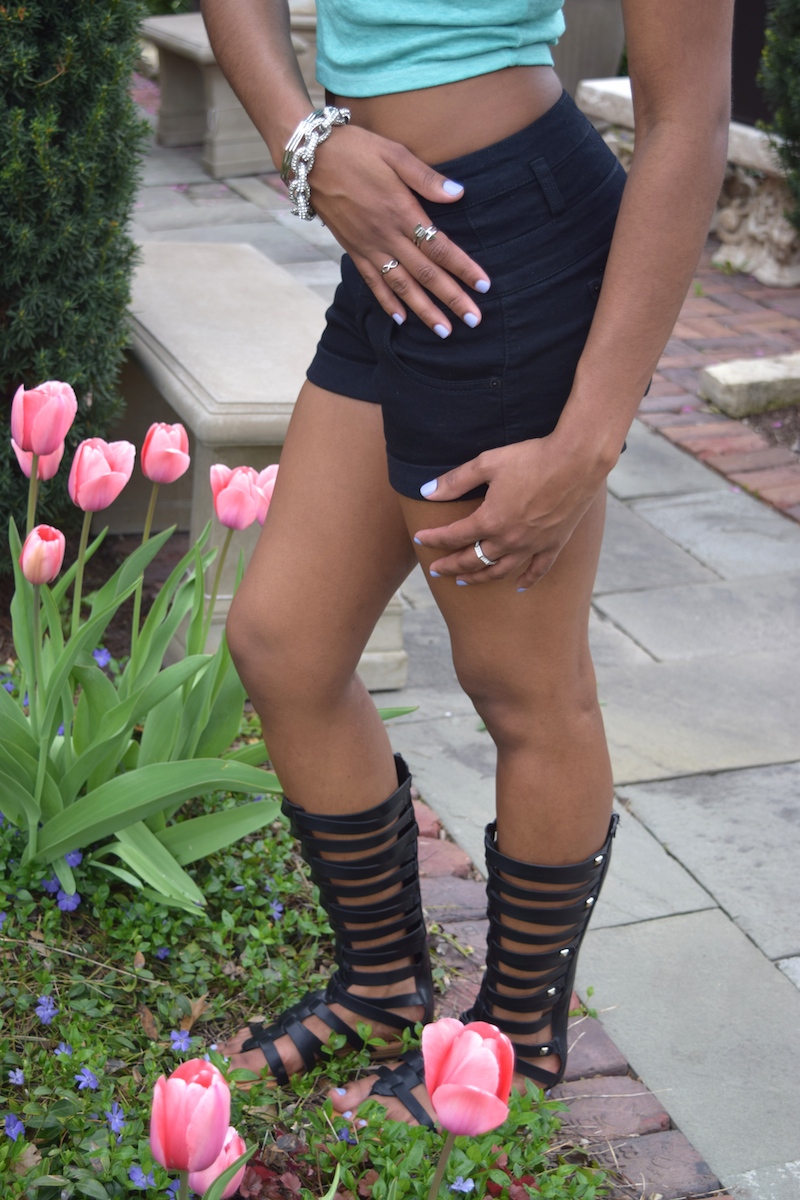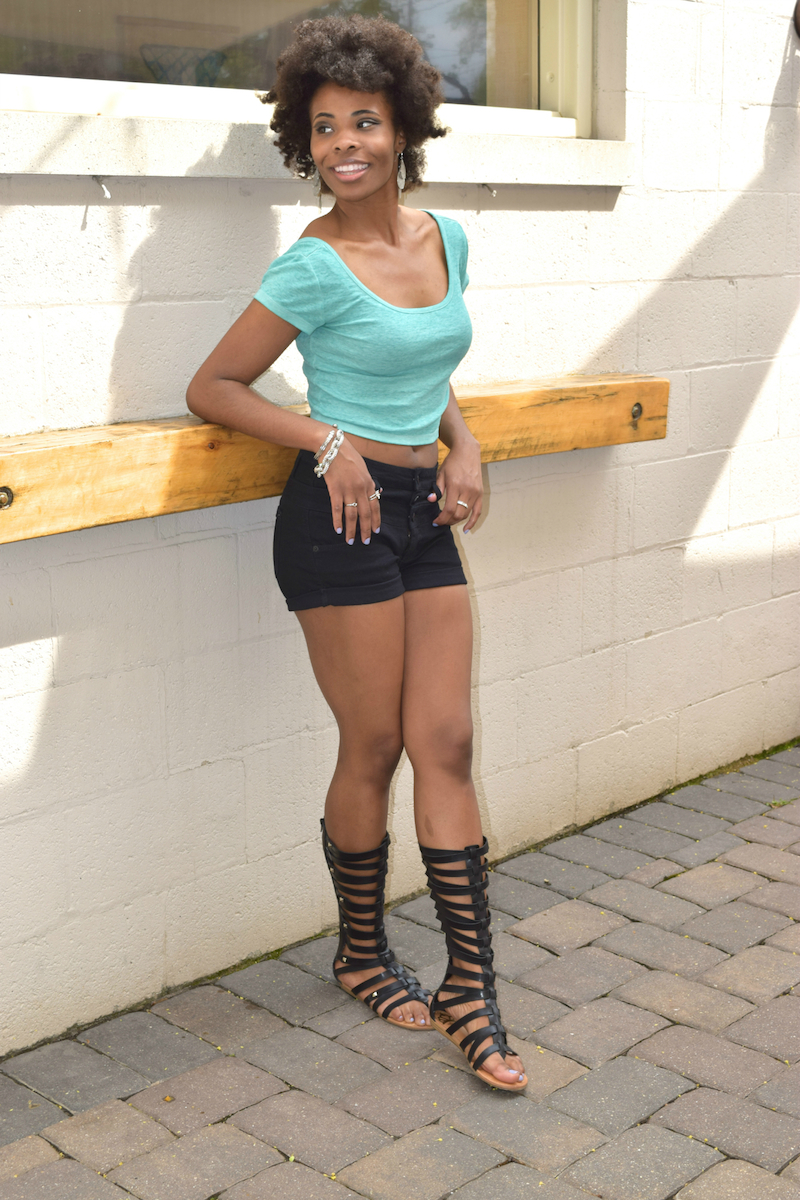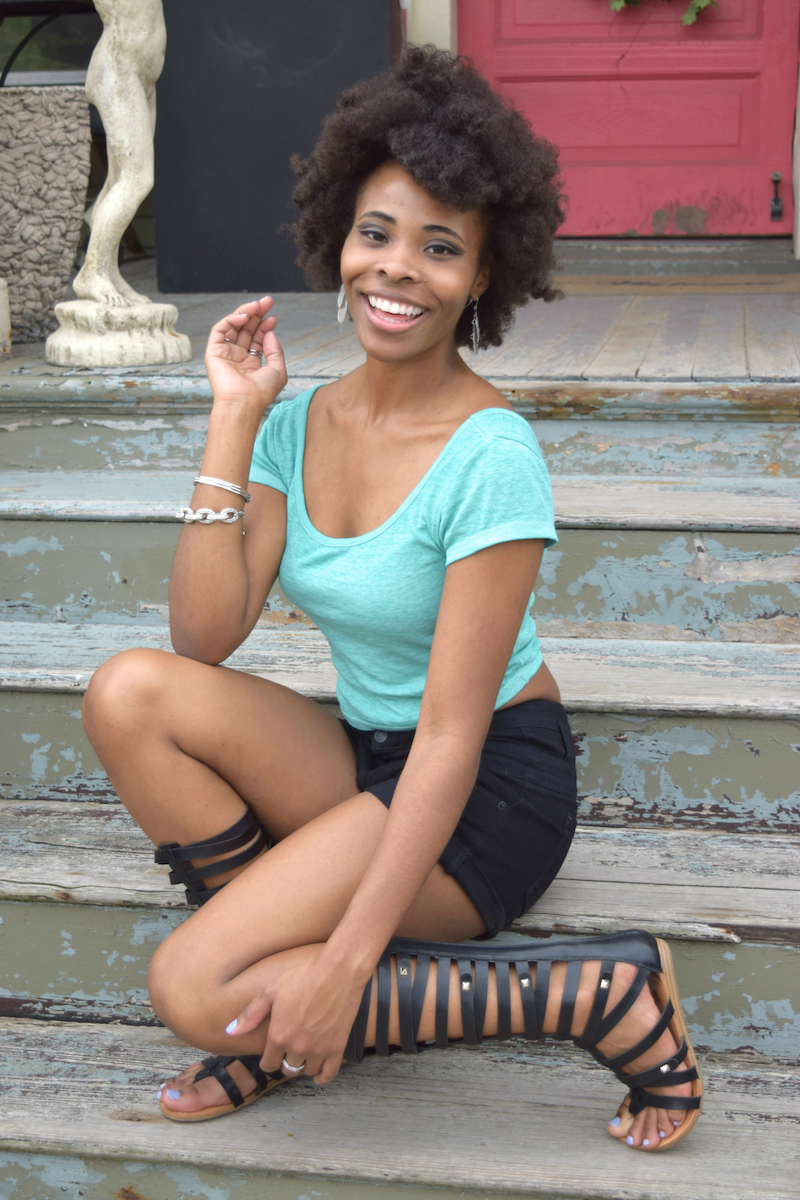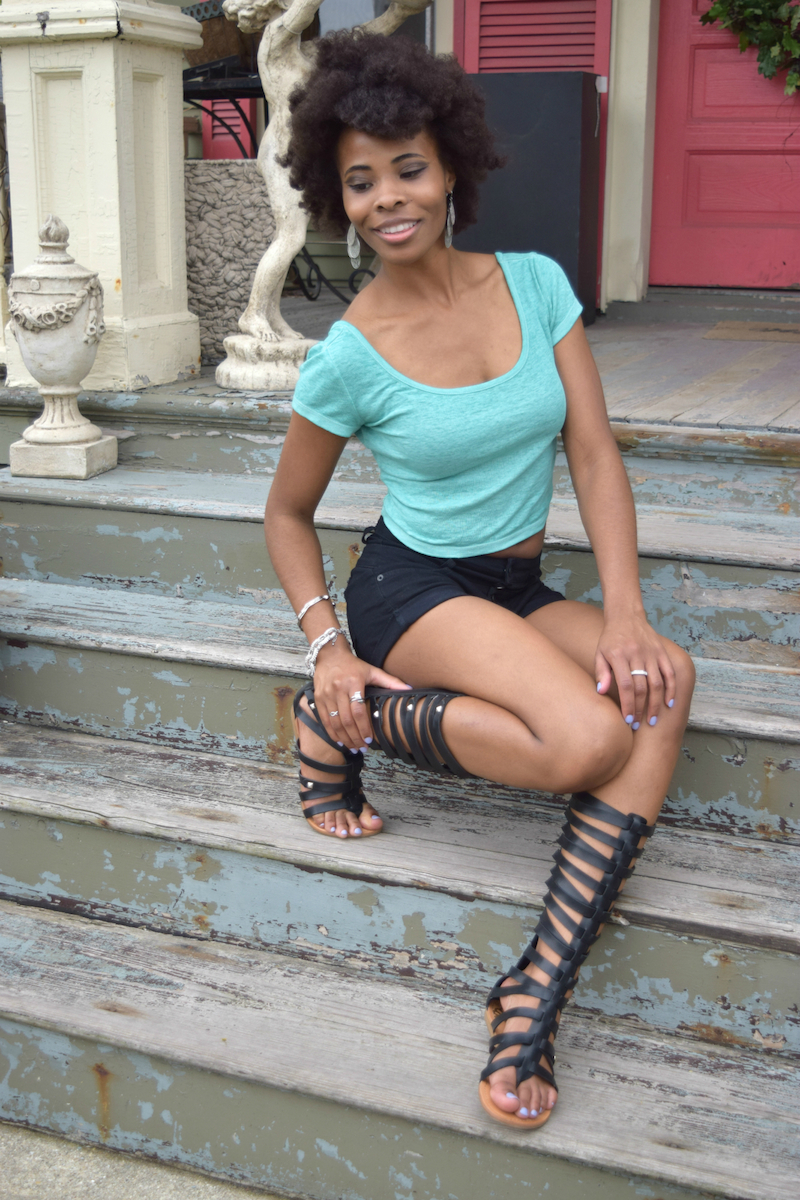 Teal Blue Cropped Top | Black High-Waisted Denim Shorts | Tall Gladiator Sandals | Earrings: Charming Charlie | Cuff Bracelet | Chain Link Bracelet (similar here & here) | Arrow Ring | Infinity Ring | Octagon Ring | Nail Polish: OPI "You're Such a Budapest"
GIVEAWAY DETAILS: I adore the accessories, especially the jewelry, at Charming Charlie. While I'm a lover of arm candy, like bracelets and rings, you will always find me wearing earrings. Depending on the outfit, I like big, statement earrings. I know dainty jewelry is on trend, but big earrings are so fun and eye-catching, and I was thrilled when I found the dangling earrings I'm wearing throughout this post, at Charming Charlie.
Therefore, I'm giving away 2 pairs of the earrings, meaning 2 lucky readers can win! Entering to win is so simple…
To enter and win you must: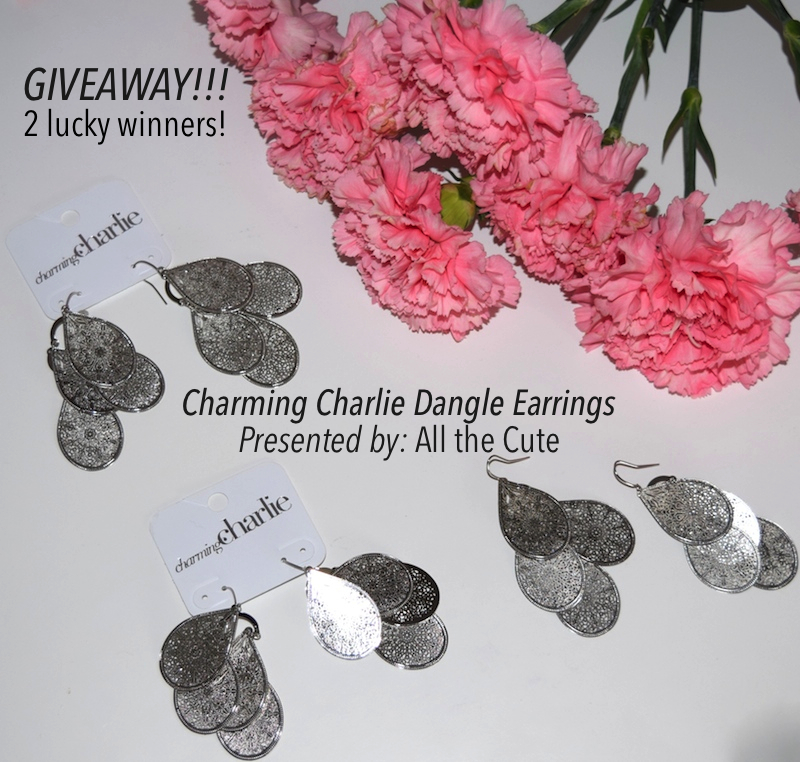 Want to increase your chances of winning? Give me a shout out, or several, on your favorite social media (Instagram, Twitter, or Facebook) and share this giveaway with your friends! Make sure you tag me in the post!
This giveaway closes at 11:59 PM CST on Sunday, May 31st, 2015. After which, two lucky winners will be selected and the winners will be announced on Monday, June 01st. I will respond to reader comments to announce the winner, share the winner details in a post, and make every effort to notify the winners of the giveaway. Please check back to see if you won! I am under no legal obligation to any entrants of this giveaway.
One more goodie: want to save on your Charming Charlie purchase? Use code SPLASH20 to take $20 off your online order of $75 or more, or code SPLASH10 to take $10 off your online order of $50 or more. Offer codes end 05/31/2015.
So, what do you think of the cropped top in this outfit? Are you excited about this giveaway? Talk to me…leave some love below!