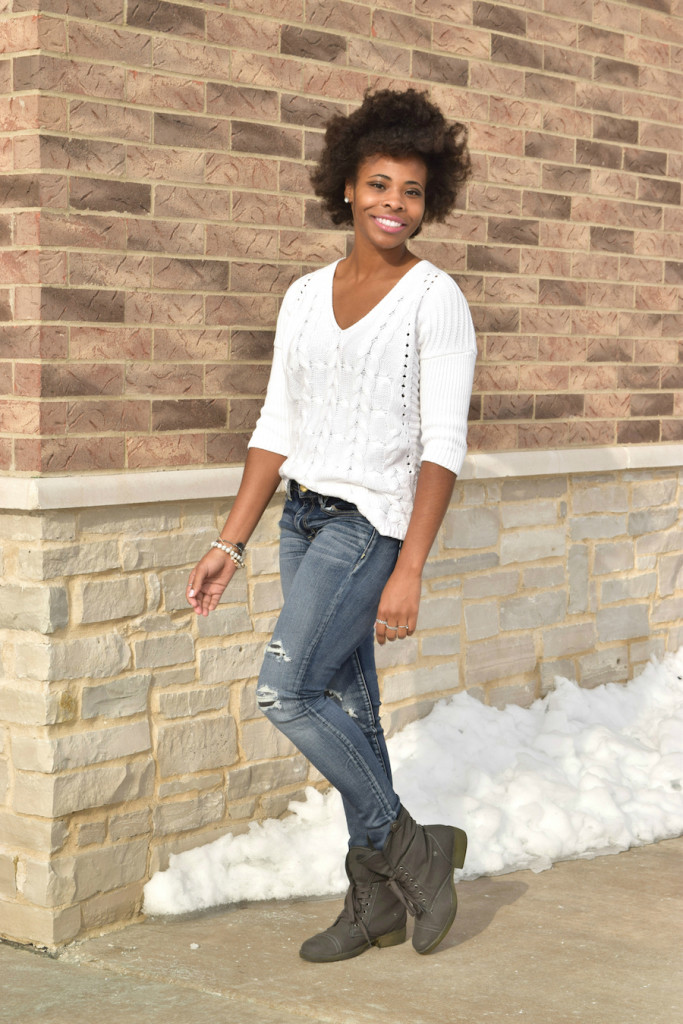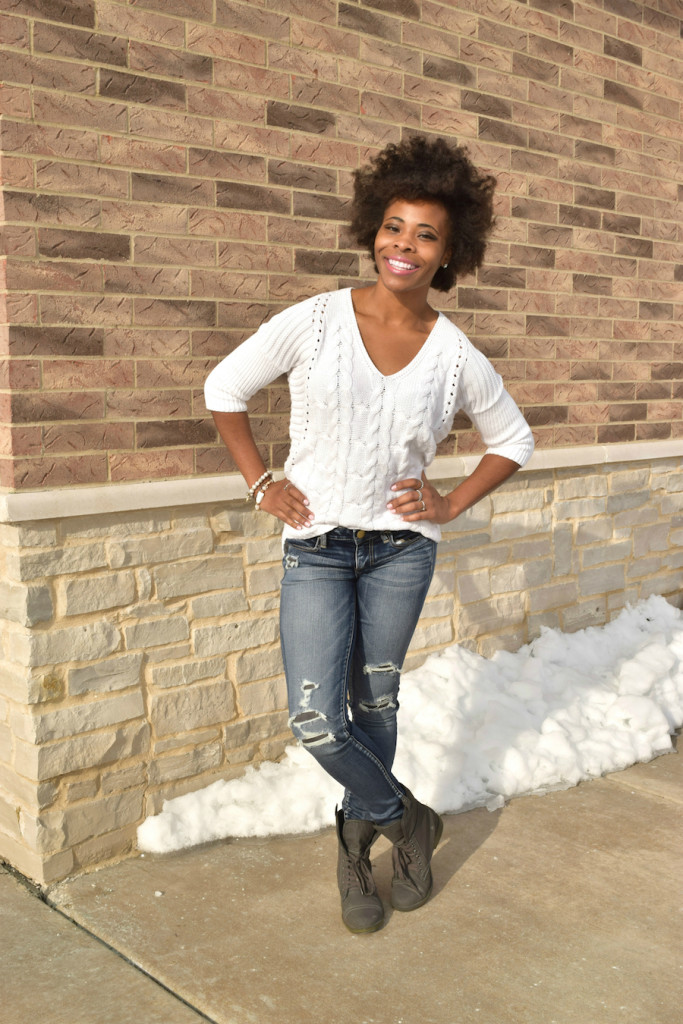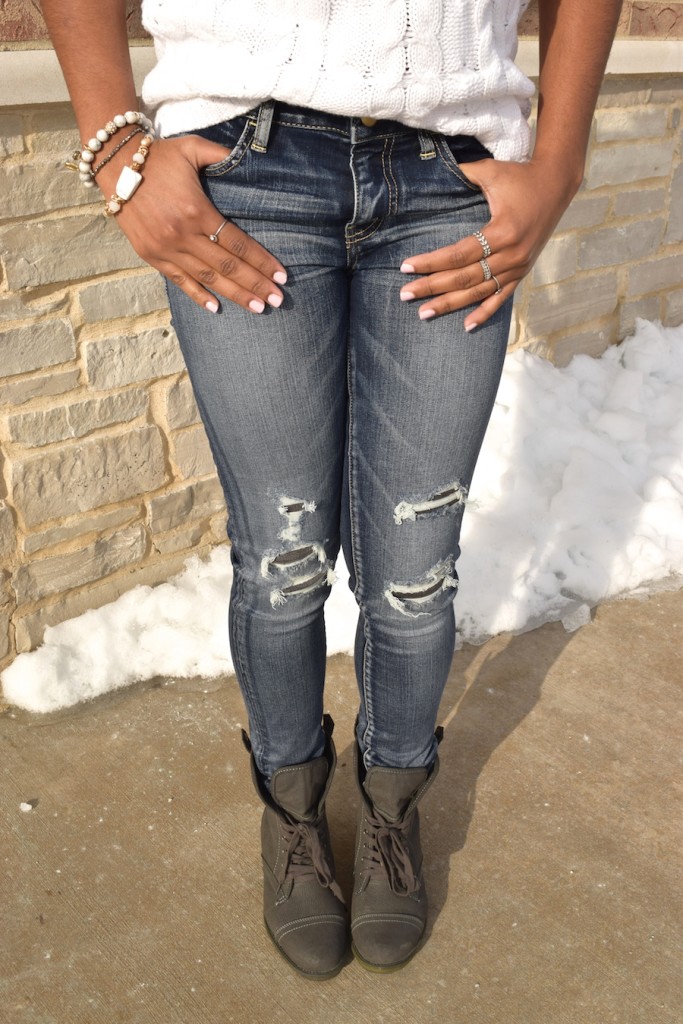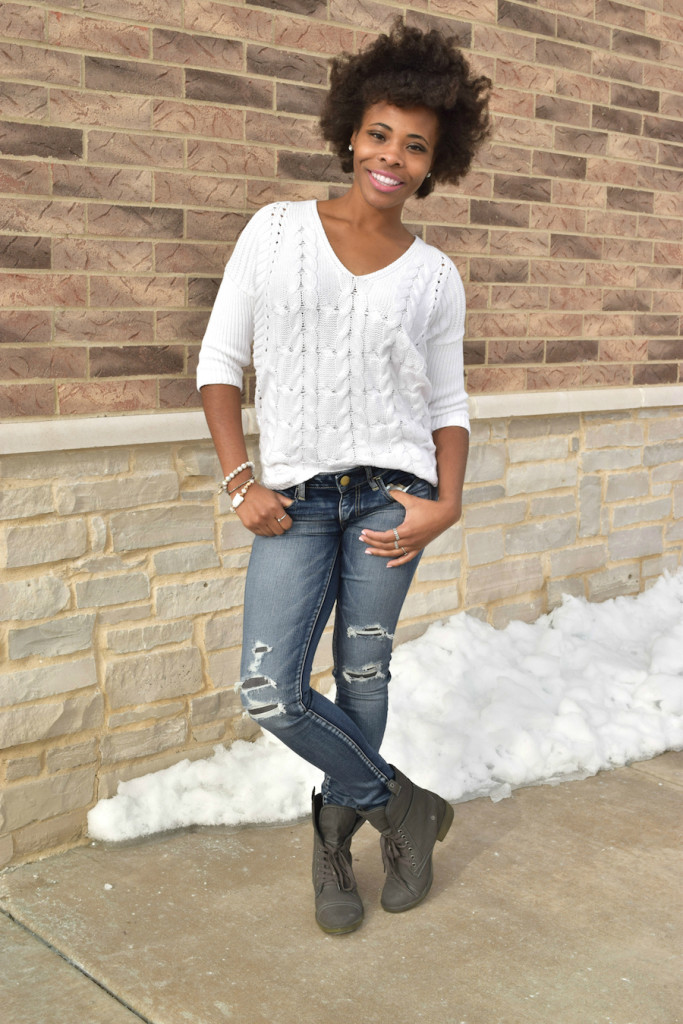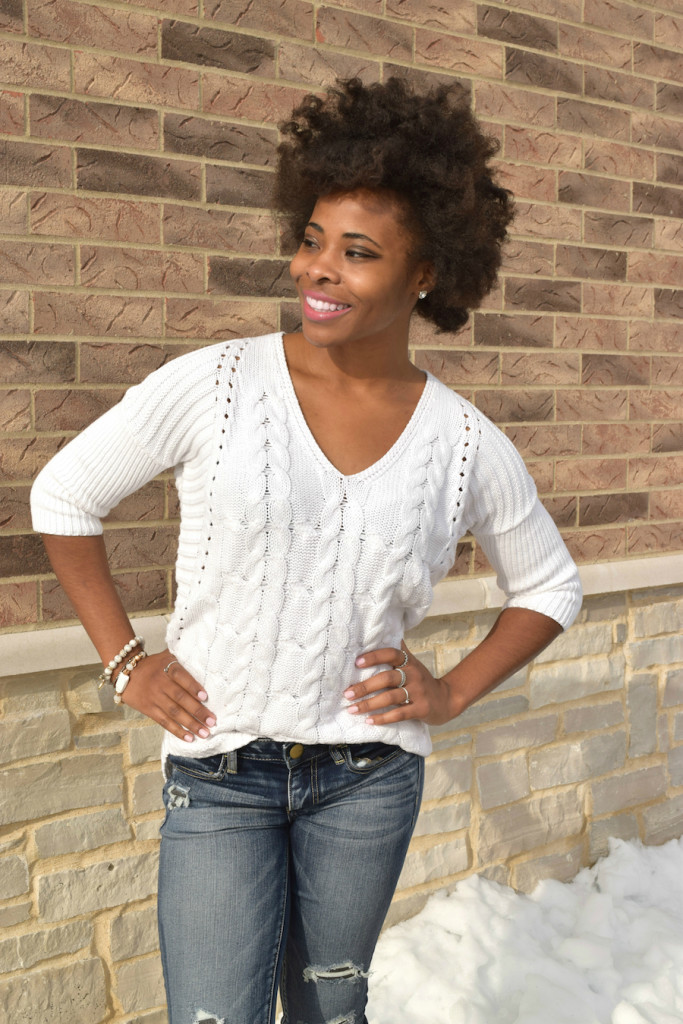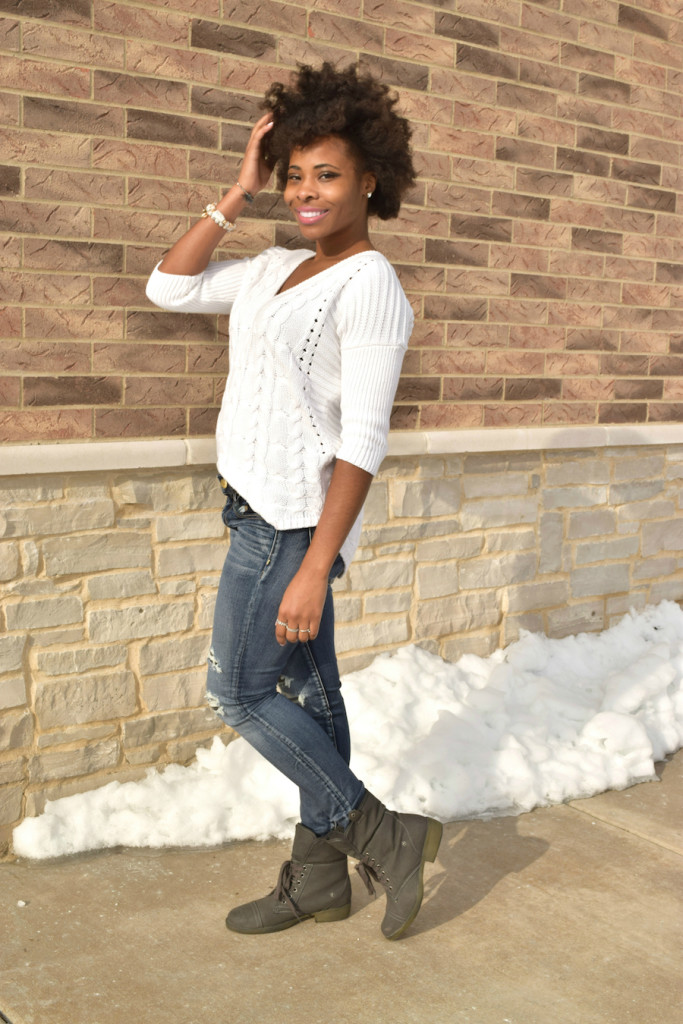 {Photos by: Brittany Lyn}
Sweater | Denims | Booties | Bracelets: 1, 2, 3 | Rings: 1, 2, 3 | Lipstick: Revlon "Sassy Mauve" | Nail Polish: Essie "Minimalist"
I am way too excited to write this post!! First of all, HAPPY NEW YEAR!! I hope you all had an amazing NYE to ring in 2016. True to my word, I stayed in, ordered pizza, and watched movies. My best friend (and photographer for this post) came over and we had a limoncello toast to our friendship of 13 years and counting. I'm often untraditional, and sipping on the lemony liquer at midnight was better than "champs." Okay… now tell me about your night!!
About this look… I'm in love with these skinnys! From American Eagle, these Destructed Denim X Jeggings are the best bottoms. They are comfy, and I absolutely adore the wash and the destroyed texture. Paired with a crisp white top, like this Express cable knit sweater, and this top and bottom duo are unstoppable for either casual day dress (style with booties), or a night out (wear with pumps).
So taking it back to the new year, on NYE, my bestie and I reflected back on things we learned in 2015 and also our favorite moment. I was kind of annoyed that my favorite memory of the year was with my ex. Therefore, I'm hoping this new year my best memory will be more meaningful like an awesome accomplishment. Since I promised I'd make All the Cute in 2016 less vanilla, I figured I'd share my top goals for the year (feel free to check out my goals from last year, I'm happy to write that I accomplished just about every one, this year's are more challenging):
When I put my mind to something, stick to it! See it through from start to finish.
Love my beautiful self. (The guy I dated for most of 2015 made me feel not so great about myself, never again.)
Stop comparing myself to others. Just stop!
Be happy.
Chase my dreams that involve imparting change (going back to teaching? getting into politics? I don't know, yet…).
Finish writing a novel.
Keep blogging, and improving my All the Cute corner.
What are your goals this year? Good luck! I look forward to following along with your pursuits!
With Style & Love,
♥
Amber