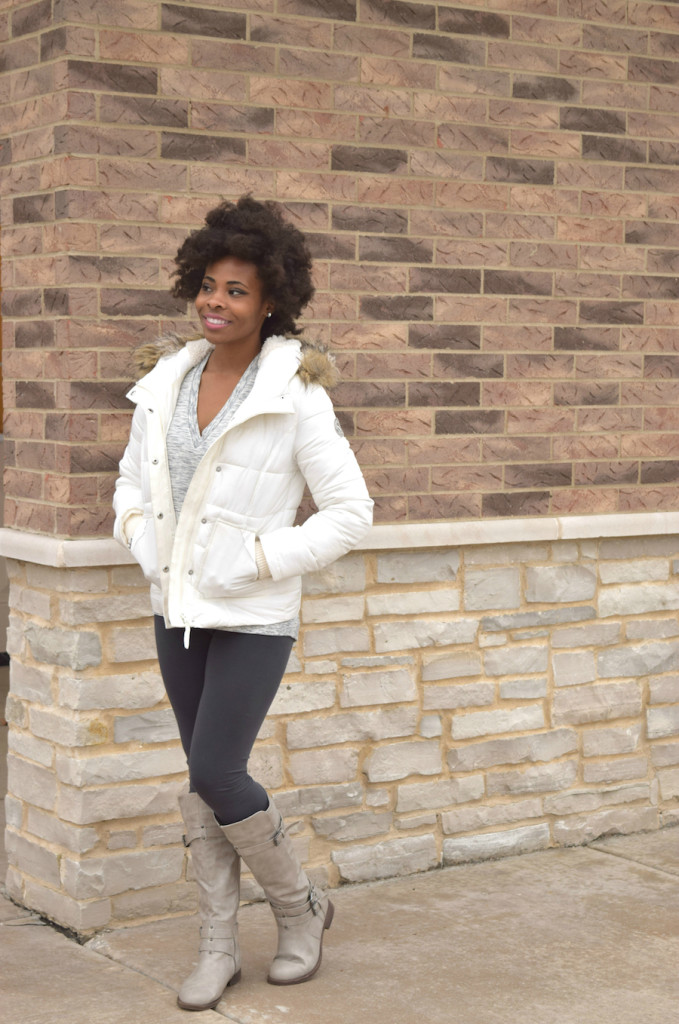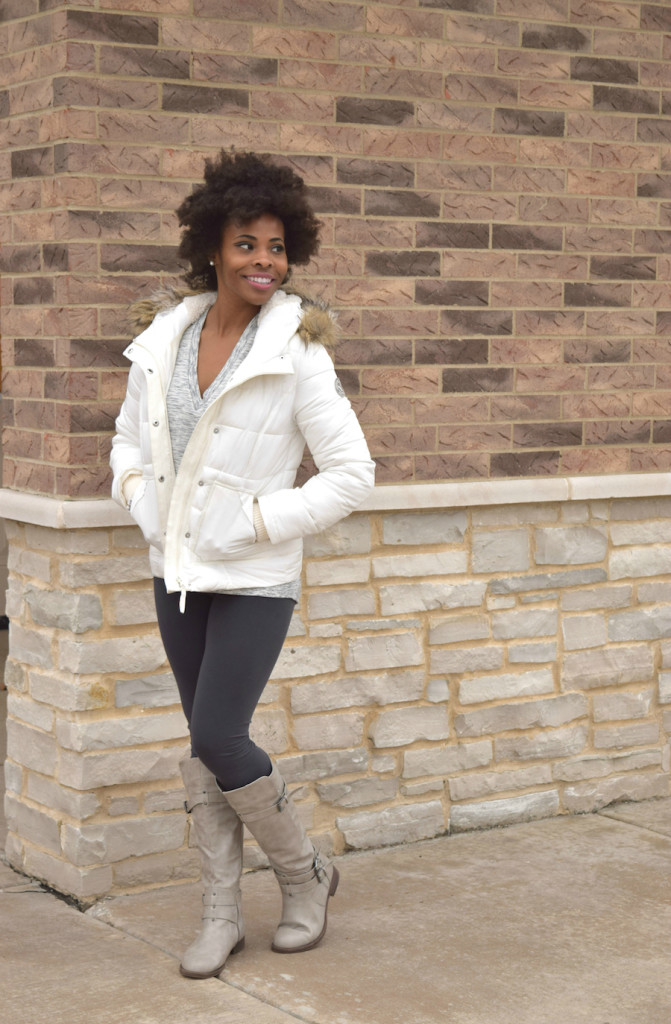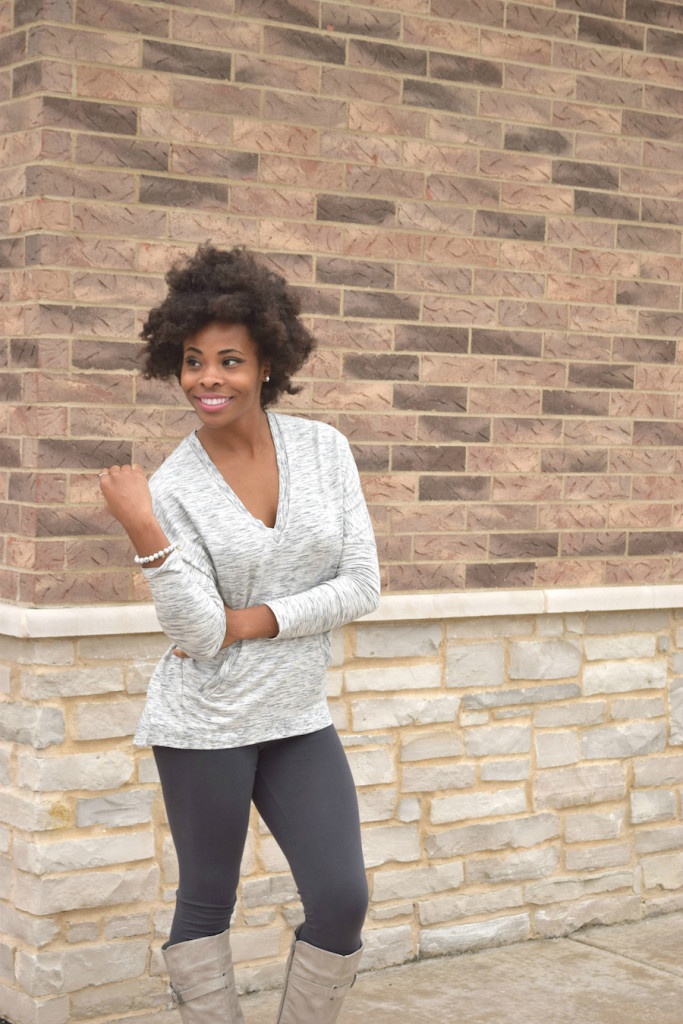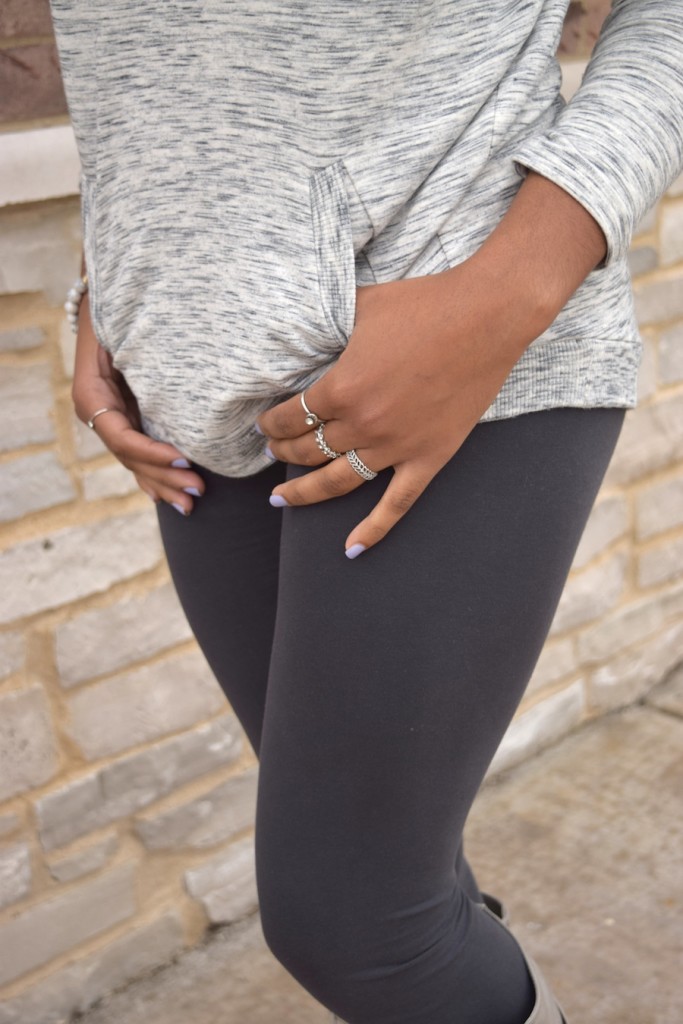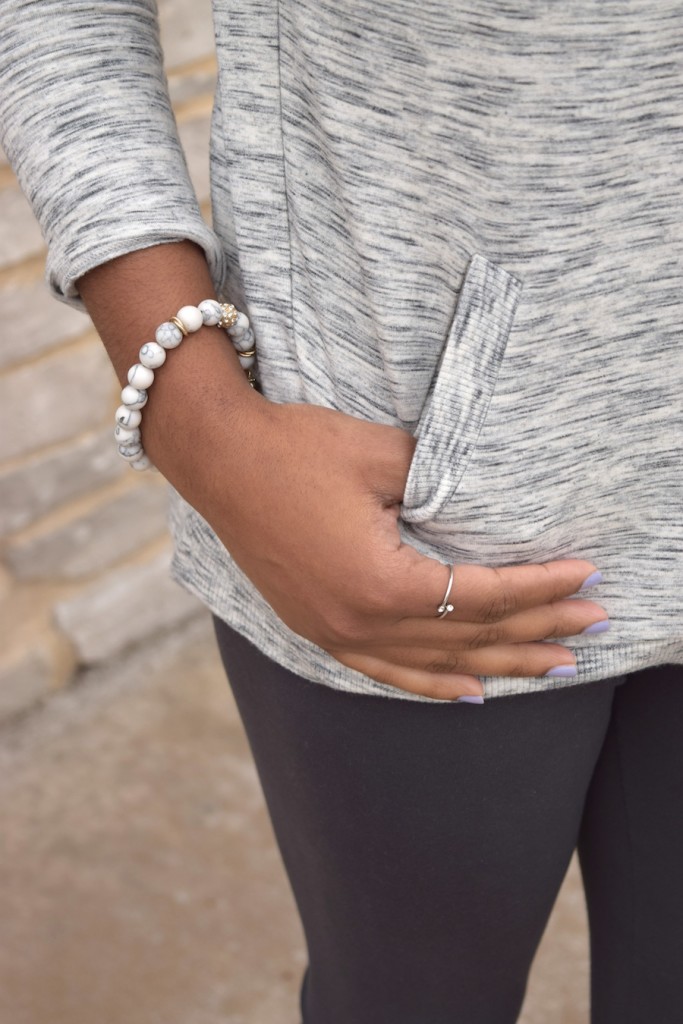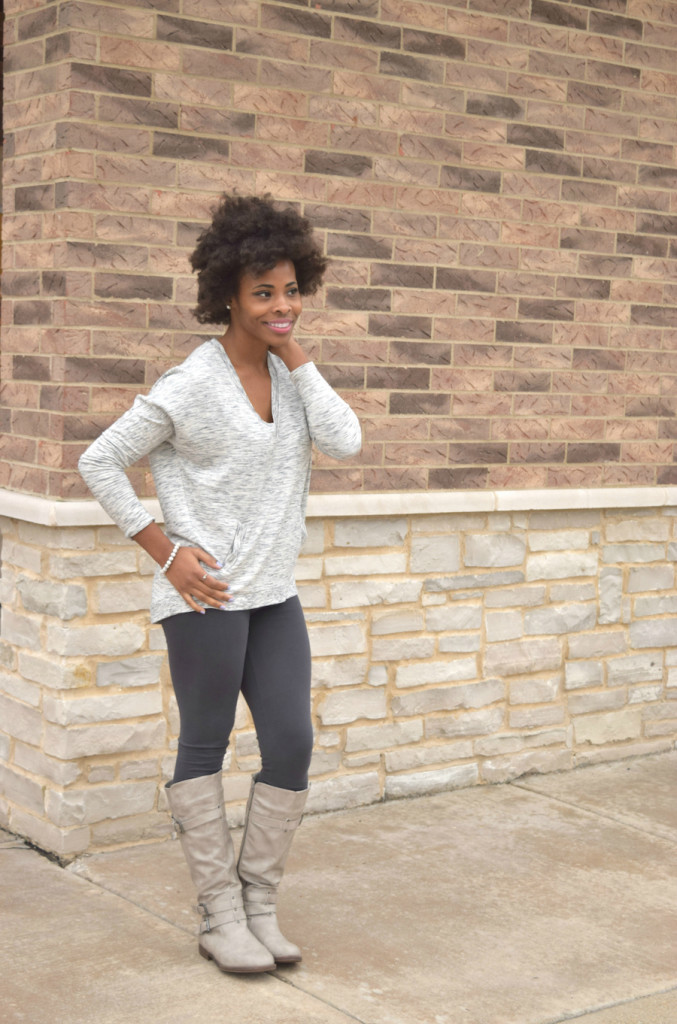 Jacket | Sweatshirt | Leggings | Boots | Bracelet | Rings: 1, 2, 3, 4 | Lipstick: Revlon "Sassy Mauve" | Nail Polish: OPI "You're Such a Budapest"
HAHA… I amuse myself with the title of this post. Of course I'm making a nod towards the song Sweater Weather by The Neighbourhood. That song and band fall under one of my more favored music genres: Indie/Alternative/Rock… so naturally, when I was thinking about what to call this post, aiming for my sweatshirt to be the focus, I thought of that song.
Speaking of this sweatshirt… uhhh… it's just about the coziest and comfiest top everrrr. Seriously! I bought it in the charcoal grey color, too. Love it!
How was your Christmas holiday? I've been enjoying being off… except, last week, on Tuesday, my throat started feeling scratchy. I felt okay on Wednesday, so I went out at night. About halfway through the night, I lost my voice. And it's still gone!! I've been downing hot tea with honey…but there's been little improvement. My throat was really sore on Christmas Day and through Saturday, but now it's really just the lost voice. Because of this… the start of my holiday has been really boring. Hoping I make a swift recovery…
Not that I have plans on New Years Eve… I'm slightly boycotting this year. I imagine myself ordering a pizza, enjoying some glasses of wine, and watching like, Lord of the Rings (marathon style!). Being newly single, I'm just not in the mood to be around a bunch of couples snogging each other at midnight… so despite a number of invites to go out and party, I'm planning a quiet night in… What are your plans this year?
With Style & Love,
♥
Amber